ATN X-Sight LTV 3-9x Review [2023]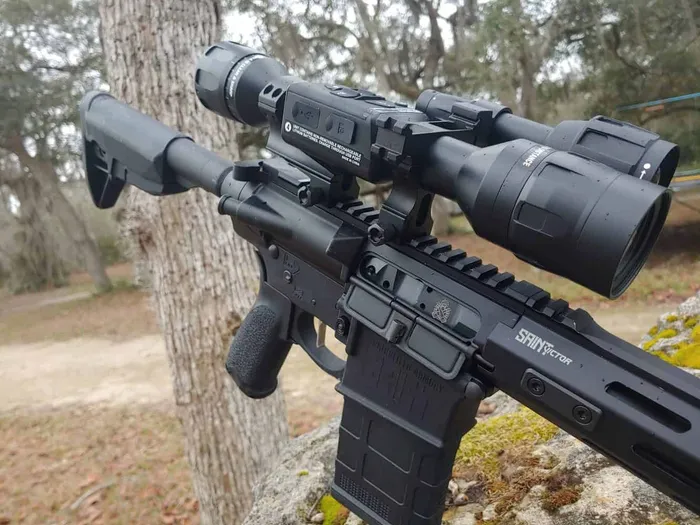 ATN X-Sight LTV 3-9x Review [2023]
Have you ever wanted to own the night? If so, today, we might have the optic for you. We are reviewing the ATN X-Sight LTV 3-9X, a digital night vision scope that might be claiming some of your rifle's rail estate.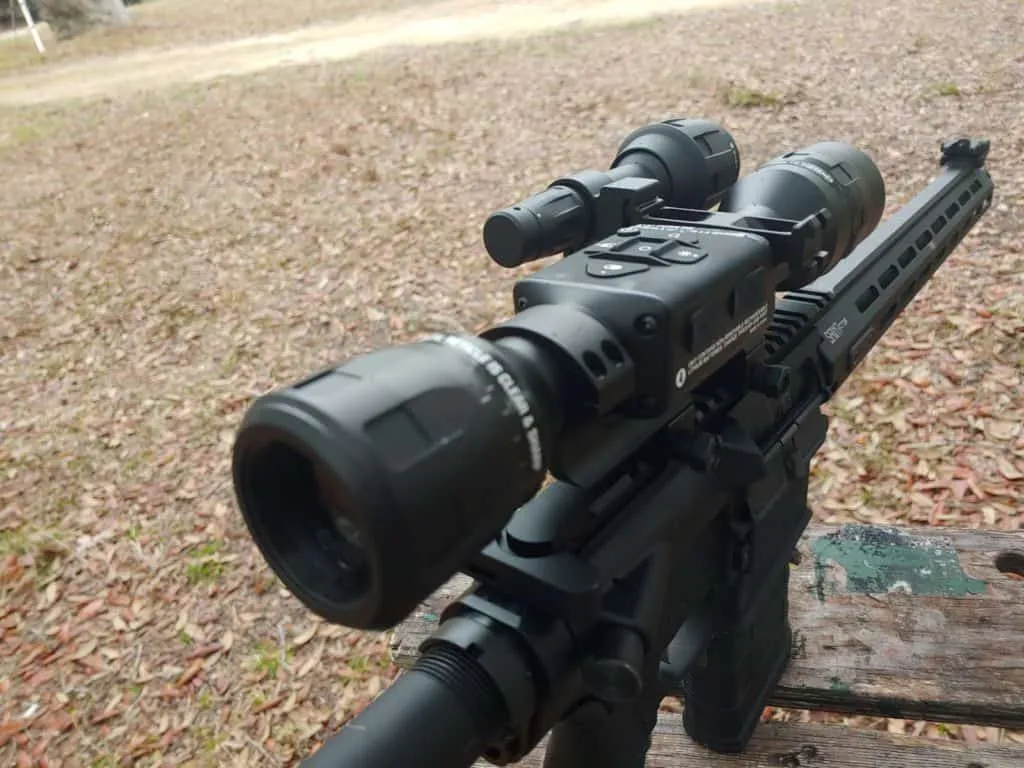 The world of night vision is a big one, and it's done nothing but grow in the last years. Night vision optics can be tricky, and there is a lot of static out there, and we are hoping to clear away some of that static. We've got our hands on the ATN X-Sight LTV 3-9X optic, and we have put the optic through its paces. We've used, abused, shot with, and observed with the optic. 
From top to bottom, the ATN X-Sight has had itself rung out. From that experience, we know the optic's weaknesses, its strengths, and where it works best, if it works at all. Nothing has been held back, and while ATN provided the optic as a loaner, we remain independent from any external influence. 
I found the ATN X-Sight to be an interesting choice. As a digital night vision optic, it has all the weaknesses of digital night vision, and you'll have to accept that. The X-Sight has lower light sensitivity and requires an IR beam, and there is some noticeable lag. You are essentially looking through a camera, and lag will be a small issue. 
As a digital night vision device, it is one of the better options on the market and provides a much cheaper option compared to standard night vision. The price allows you to get night vision without breaking the bank, and at the same time, it works in both day and night environments. The X-Sight might not outperform traditional night vision optics, but it is super affordable and one of the better digital night vision optics on the market. 
Today we are going to explore that in-depth. We'll talk about why and where the X-Sight works, as well as address its weaknesses. Let's dive in and explore the ATN X-Sight LTV and figure out if it fits into your situation or not. 
Where to Buy?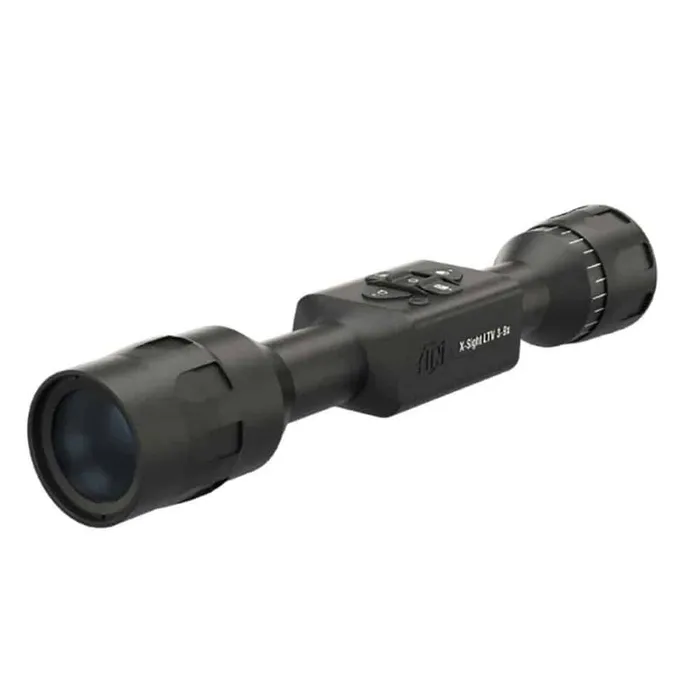 ATN X-Sight Overview 
Specifications 
| | |
| --- | --- |
| Magnification | 3-9X |
| Display Size | 1280 x 720  |
| Eye Relief | 3.54 Inches |
| Battery Life | 10 hours |
| Length | 12.2 inches |
| Weight | 25.6 ounces |
Donning Owl Eyes 
The ATN X-Sight provides you with an awesome combination of a rifle scope and night vision devices. By pairing both together, you get a small, relatively light, and very capable tool for shooting in all environments at all times. Digital Nightvision functions through a digital image sensor, and that sensor captures the available light and produces a digitally enhanced image out of the darkness.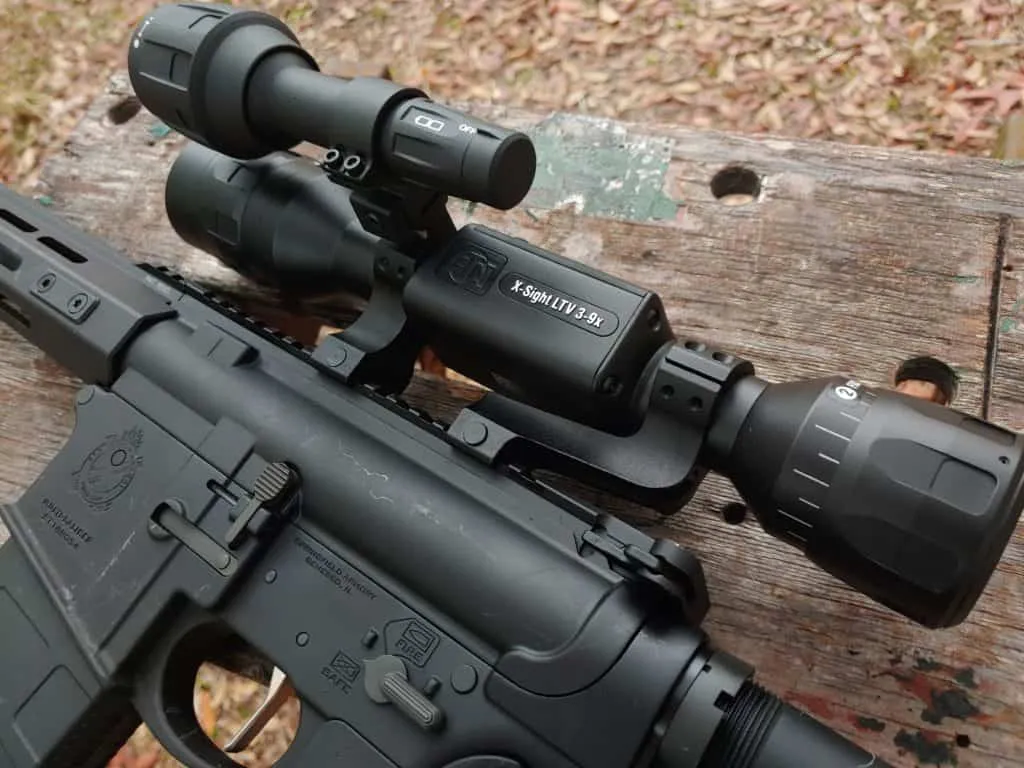 The combination allows you to hunt or just observe after the sunsets. The ATN X-Sight can be zeroed and allows you to aim your weapon with ease. The digitally enhanced image allows a shooter to effectively identify an animal and even kill that animal with a humane, well-placed shot. (Always refer to local laws regarding hunting at night.) 
Does It Work?
Remember, night vision is a huge world and big industry. As a digital night vision device, the ATN X-Sight LTV does not perform to military standards and wouldn't be an optic used in a tactical or duty role. This wouldn't be an optic used by professional trackers or hunters either. If you can approach the X-Sight with this in mind, you'll likely walk away satisfied. 
The optics absolutely requires you to use the include IR Illuminator. Without it, you won't see anything. It takes a few batteries and attaches easily enough. With the IR illuminator in place, you can see out to 150 yards or so and see a vivid grey sight picture. 
The combination of IR illuminator and optic allows you easily see animals and natural details in the environments. It's surprisingly clear and allows you to take an accurate, humane, and safe shot.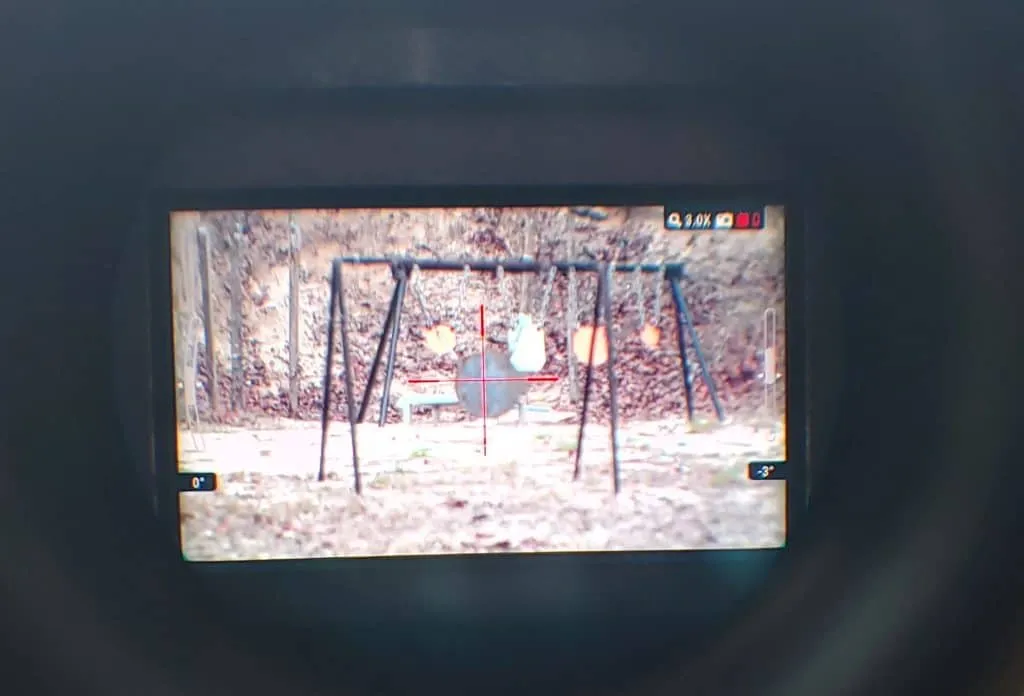 Pros and Cons 
Pros
Affordable 
Clear View Out to 150 Yards
Short and Light 
Easy to Use 
Cons
Limited to 150 Yards Effective Range
Must Use IR Illuminator
Perciptible Lag 
Breaking the X-Sight LTV Down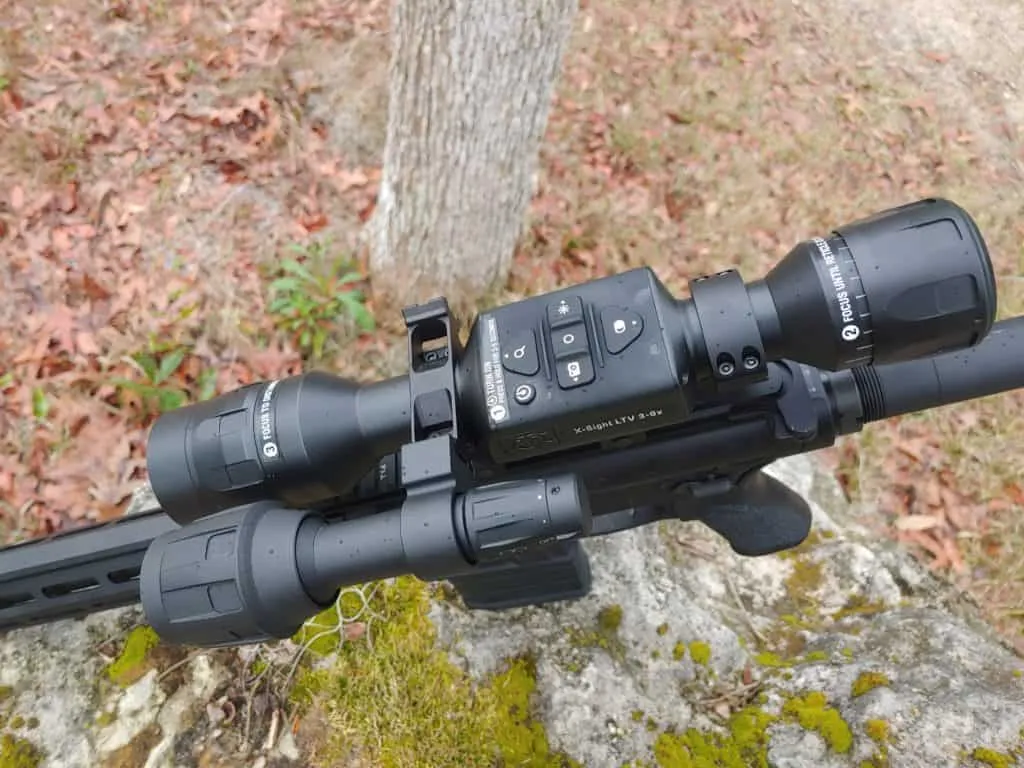 Clarity 
Anytime we top optics, we have to discuss clarity. This is not a traditional optic that has you looking through layers of lenses and glass. You are essentially aiming with a camera. The quality of the sensor and ATN uses a 2688×1944 sensor with HD Optics to give you about as clear a picture as you can get with digital night vision. In the daylight, the optic can switch to a full-color view with excellent clarity. 
Within the optic's effective range with an IR illuminator, you can easily spot and identify animals for what they are. There isn't a chance you could mistake a dog for a hog. The clarity is good enough to see fine details of the animal and the environment. You can dang near count the hairs on a coyote. 
Where clarity will become a problem is environments heavy with bushes. Those plants and leaves, in particular, will reflect IR light and create some real clarity issues. The same thing will occur with glass and water. IR light reflects off of it, and the IR illuminator will ensure you have tons of IR light. 
The big downside is the lag. When you move the optic, or when something moves inside the optic there is perceptible lag. It's fractions of a second, but still perceptible and would make well-placed shots on moving targets challenging. 
Magnification 
The ATN X-Sight LTV 3-9X has a built-in 3X optical magnification that can be increased to 9X with digital magnification. The 3X magnification provides you with some decent magnification within the world of digital night vision and within 150 yards. The digital zoom works, but the higher you go, the more pixelated the image becomes. 
If you pull out your cell phone and manually increase the magnification, you'll see the same effect of distortion on your cell phone camera. Magnification seems sufficient for up to five to six power without issue. Beyond six power, it begins to look an awful lot like an 8-bit Nintendo game. 
Zeroing 
Digital optics utilize digital zeroing. Zeroing is very simple. In fact, it's the easiest optic I've ever zeroed. All you need to do is fire a single shot, and you can zero the optic. Setup at whatever range you plan to zero at and achieve a good stable position. Fire your first shot and observe where it hits. 
Leave the reticle on the point of aim and adjust a second reticle via your pad o your point of impact. Once you align your moving reticle with your group, hit the center button to save your zero, and you're done. 
Being the guy who doesn't always trust technology, I ensured the zero was dead on a few times prior to trusting it for practical shooting. Plus, this allowed me to better fine-tune the group. You can get pretty close in one shot but can really hone in your zero with a few more shots. Oh, and don't be an idiot like me and not insert an SD card prior to trying to save your zero. 
Recording 
I've referred to the ATN X-Sight as a camera because of its design. Well, it's also literally a camera. The ATN X-Sight can be used to take photographs and even video footage in 720P. As a hunter, this excites me but might make stories a little less exciting. Don't get me wrong, being able to take pictures and videos of your prey is fantastic. 
However, it'll dull stories because it's tough to exaggerate how far a target is, how fast it was moving, or how quickly you made that shot when it's been filmed and photographed with ease. To do so, you'll predictably need an SD card. 
Power Consumption 
One huge feature I love is the ten or so hour battery time you get with the ATN X-Sight. You get ten hours with the lowest brightness settings and when using the device as just an aiming tool, but even when you max out your features, the battery life is still impressive. Most night vision devices chew through batteries, and the ATN X-Sight is a real battery sipper. 
The battery is internal and charges via a USB C port. It does take six hours for the optic to fully charge. The IR illuminator is powered separately and uses two CR123A batteries, and seemingly lasts a healthy amount. Mine hasn't died in the tens of hours I've put behind the optic.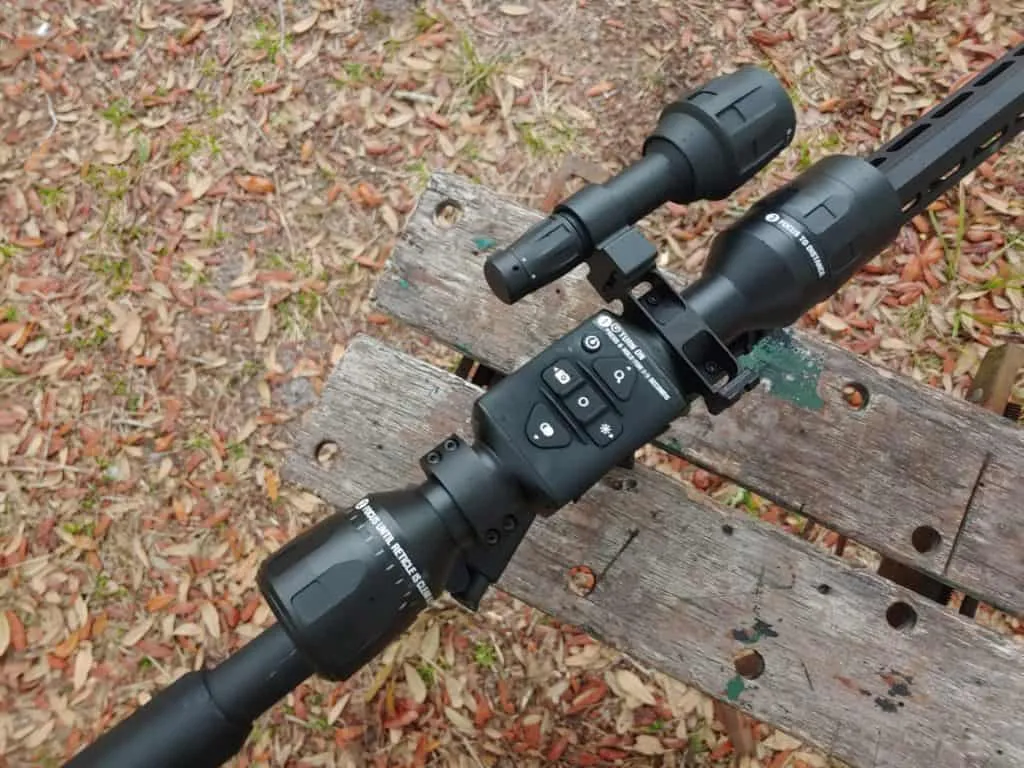 Shades Of Green 
If the ATN X-Sight doesn't tickle your fancy, there are awesome alternative options that might be more up your alley.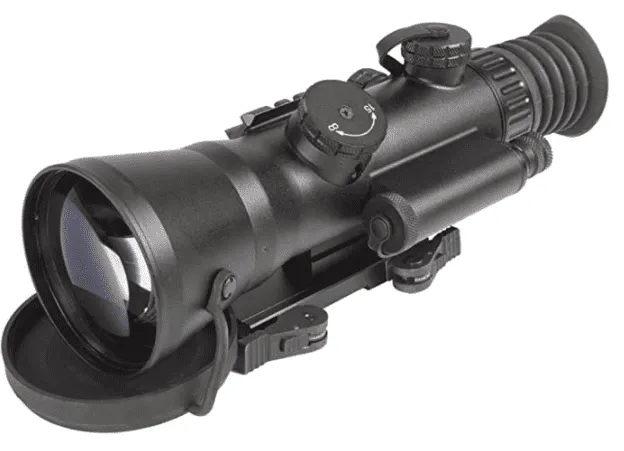 The AGM Wolverine-4 NL2 is traditional night vision instead of digital. This generation 2 device presents a beginner's option with traditional night vision. Admittedly it's a fair bit costlier, but it also offers a higher level of quality, isn't dependent on an IR Illuminator, and offers a fixed and very clear 4X magnification.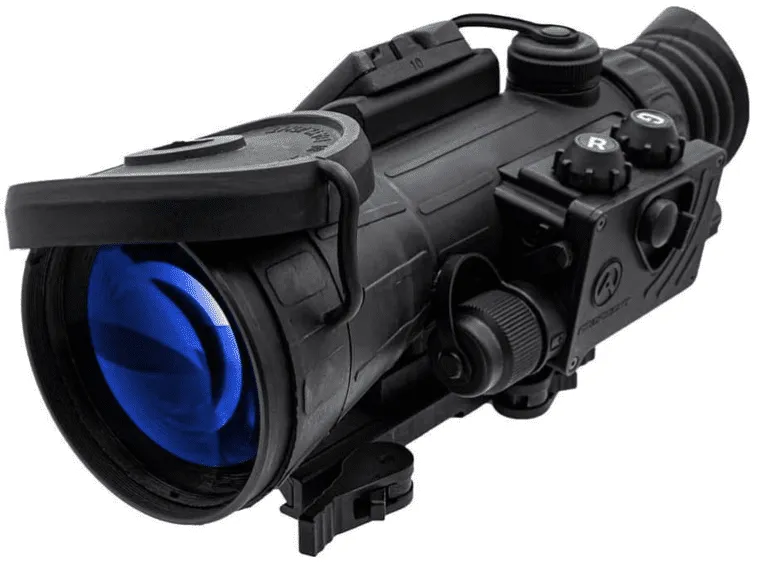 If you want to step it up for the ATN X-Sight and from even the Gen 2 Wolverine, then the Vulcan has you covered. The Vulcan is a gen three optic that provides a brilliant degree of clarity and a ton of range. No IR illuminator is needed, but adding one can help in low IR environments. This 4.5 power weapon light is far from cheap, but it's a professional-grade optic. 
Own the Night 
The ATN X-Sight LTV 3-9X power optic provides hunters and hobbyists with an affordable digital night vision scope that offers both day and night performance. While the effective range is limited and the device requires an IR illuminator, the X-Sight still represents a great NV jumping-off point. 
Like most ATN optics, you get a feature-filled optic that doesn't break the bank and leave you buying and crying. For pest removal, hog hunting, and a true 24/7 optic, the X-Sight has you covered. Check out the ATN X-Sight here and be ready to embrace the night. 
Explore more