Beretta A400 Xtreme Plus Review: A Workhorse Hunting Shotgun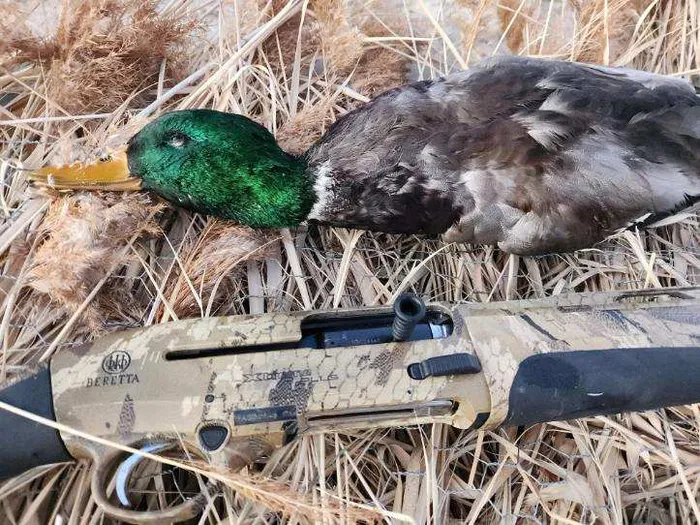 Beretta A400 Xtreme Plus Review: A Workhorse Hunting Shotgun
Introduction
It's hard to imagine an autoloading shotgun without thinking of one of the popular models from Beretta, like the A400 Xtreme Plus, which we will review today. The Italian company has been in the business as long as anybody. Sure there is something about a name, but there has to be more than that for dedicated shooters and hunters to pick a shotgun from the rack.
I often mention that my father is more of a shotgun nerd than I am, so I frequently look to his guidance regarding such topics. Several of the many high-end shotguns he enjoys shooting come from Beretta. For me, shotguns are a bit more utilitarian than anything, more of a hunting tool than the expensive rifle toys I play with more often. And hunting waterfowl has been one of my favorite hunts since I first started hunting.
Enter the Beretta A400 Xtreme Plus, a gas-operated 12 gauge shotgun with a 28-inch barrel and 3.5-inch chamber, one of the better all-weather hunting shotguns available. But just how good is it? And why would I choose it over something else? We'll get to that in a moment, but I can tell you that the Xtreme is reliable, robust, and durable enough for whatever your hunt may have waiting.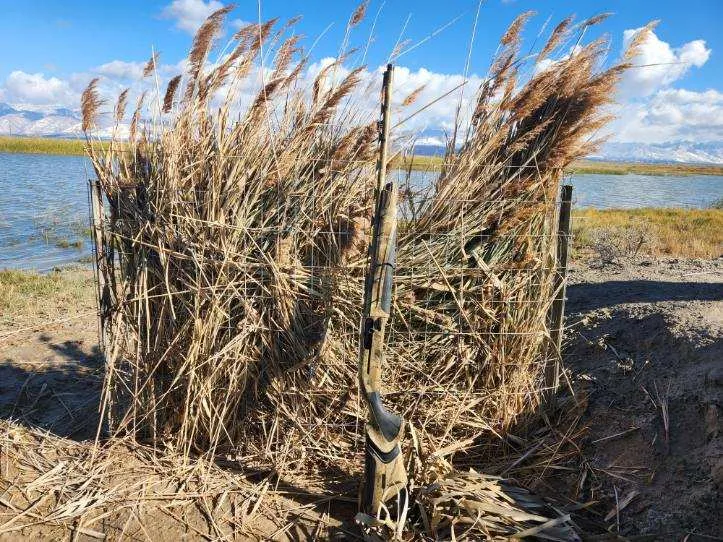 Beretta A400 Xtreme Plus Review

Specifications
| | |
| --- | --- |
| Gauge | 12 |
| Barrel length (cm) | 66/71/76 |
| Barrel length (in) | 26/28/30 |
| Barrel type | Optima Bore HP Steelium Plus |
| Chamber (in) | 3″ 1/2 |
| Choke | 5 Black Edition 20mm extended chokes |
| Historical | N |
| Lylium | Y |
| Receiver | Camo Max5 |
| Rib | Step Rib 7x7mm with Mid Bead |
| Stock | Kick-Off Mega & Kick-Off3 with Soft Comb |
Pros & Cons
Pros
Durable coating to endure rough weather
Comfortable and tactile grip areas
Compatible with most ammunition types (it will eat anything)
Cons
Crush washer complaints and issues
In the Field Test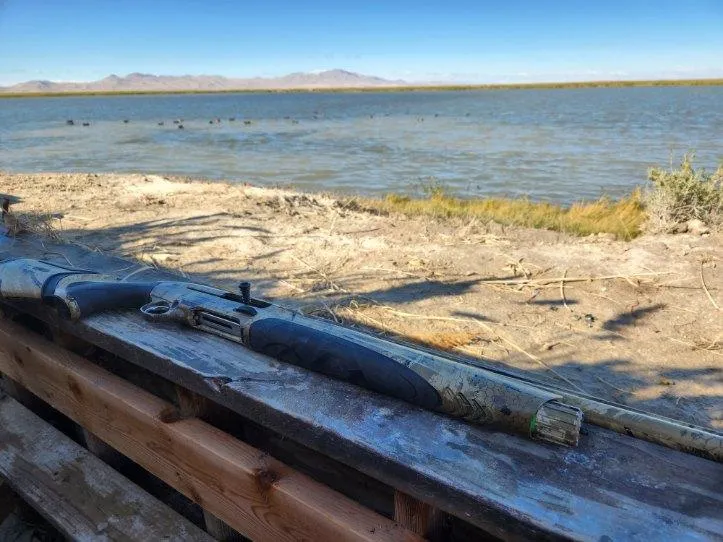 Reliability
The A400 is one of Beretta's leading hunting model shotguns, so reliability is an absolute must. During the course of the 350-400 shells I've fired through the gun, I've yet to have any issues with it.
We get some pretty crummy weather around here this time of year, but the Xtreme just keeps pumping shells and steel. Rain, sleet, and snow don't phase this shotgun. A dunk in muddy water is never good for a gun, but this one quickly recovered from the dreaded dunk.
Accuracy
The various chokes that come with the Xtreme give you the option to customize the patterns it shoots. I found the Xtreme very easy to be effective on birds. The right choke and lead would nearly always result in a puff of feathers. I suppose there isn't a turkey out there that wouldn't fall to the Xtreme's tight full pattern.
Overall Feel
Like most Beretta shotguns, this one feels like a perfect fit when it's against your shoulder. The Kick-Off stock absorbs much of the recoil, which allows for tight cheek welds and follow-up shots.
The quality finish of the gun looks as handsome as it operates and protects it from vicious elements like salt water. Shooting with gloves is easy, and the controls are the right size and allow easy manipulation.
Features
20 MM extended choke system
Gone are the days of digging through your shooting bag for a choke wrench. The A400 uses Berettas hand-tightened extended choke tubes, allowing you not only to install them by hand but also to ensure they keep tight in the field.
The selection of chokes provided allows you to customize your shot pattern to whatever the conditions and game you hunt require. And thanks to the toolless installation, they can easily be swapped as conditions change over your blind.
Kick-Off stock
The Kick-Off stock aids in smooth operation, likely a good help for small-statured shooters. The smooth recoil allows the shooter to get several shots off in rapid succession if the target is missed or if there are multiple targets.
For shooters that aren't good at calling their lead the first shot, this can be very valuable.
Controls
Standard auto-loading controls will be familiar to anyone used to shooting autoloading shotguns.
The bolt release is oversized for easy action, and the trigger is fantastic, allowing precise shooting.
Magazine
The Xtreme Plus has a standard five-round tube magazine. We had to run it with a plug to follow local laws to reduce the gun capacity to a total of three shots. But having the additional capacity is very nice if you are in a place that allows it. I'd like to get an extension for one of those spring Kansas goose hunts.
Rapid cycling
The Beretta system is very quick to cycle through shells. The rotating bolt allows for secure firing without sacrificing the rapid cyclic rate of the shotgun. This allows quick follow-up shots to be made on fast-flying birds.
No Better Test Than This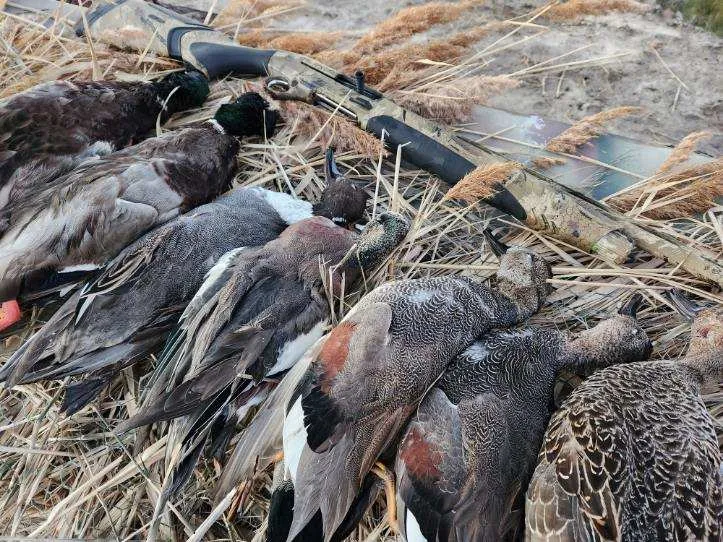 This gun was made for plucking feathers, so I figured there was no better test than to get into a duck blind and see how it did taking down my local waterfowl. With a handful of friends, we headed out early in the morning to get into position before the shooting light arrived.
The Xtreme Plus is an excellent choice for the cold and wet winters we have here, and today would be no different. Wind and freezing rain kept the birds up and moving around for the better part of the morning.
On several occasions, we would pound an inbound group of ducks. This is where the quick-moving A400 really shows its worth. Missing the lead on a fast-moving bird is a more common occurrence than many would like to admit. But the quick follow-up of the Xtreme Plus was ready to go as soon as I saw the wad pass the bird.
The linear recoiling A400 keeps the bead of the gun in line with your target, so not only is the gun ready to shoot again quickly, but it's also still pointed at the target.
We pumped through a bunch of shells and limited out on ducks. One day wasn't enough, so we had to go back, and of course, the Xtreme was ready to go for round two. The cold weather was no match for this shotgun's performance, and we once again pulled a limit of ducks out of the marsh.
Ammo Used
I rarely use anything other than 2-¾ shells when duck hunting, but I often carry a handful of 3 or 3.5 inch magnum loads in case a flock of geese was to fly over. The A400's 3.5 chamber easily handles the heavier goose and swan loads that I carry for these less frequent events. During testing, I found the gun cycled with zero issues.
When using the A400 Xtreme Plus, I prefer Black cloud, Fiocchi, and Winchester.
Accessories
A good HIVIZ fiber optic will improve your ability to pick up the bead in low light or poor weather.
A comfortable sling will be handy if you have long walks during your hunt. I often wished I'd had a sling on my gun, as we'd typically have to walk a mile or so before we could even shoot. A sling like this will make that walk more comfortable.
Alternatives

The Benelli Super Black Eagle 3 is a very comparable shotgun. It has most of the same features and is available in some of the same various camo coatings. The SBE3 has a long history of hard work and function under pressure and would be a good stand-in for the A400.

I put this one second for a couple of reasons. Browning autos seem to be slightly behind the pack in some aspects. They almost seem more interested in maintaining historical design than improvements and innovation.
That said, the A5 is certainly serviceable in this arena, and I wouldn't feel outgunned with one in my hands. A direct comparable A5 to the A400 Xtreme would likely cost more, though there are other suitable models for less as well.
FAQs
Is the Beretta A400 Xtreme Plus gas or inertia driven?
The A400 is Gas operated with a rotating bolt.
When did the Beretta A400 Xtreme Plus get released?
The A400 Xtreme Plus was released at the NRA Convention in 2018.
What type of choke does Beretta A400 Xtreme Plus use?
The A400 Xtreme Plus uses the Optima Black 20mm extended choke system.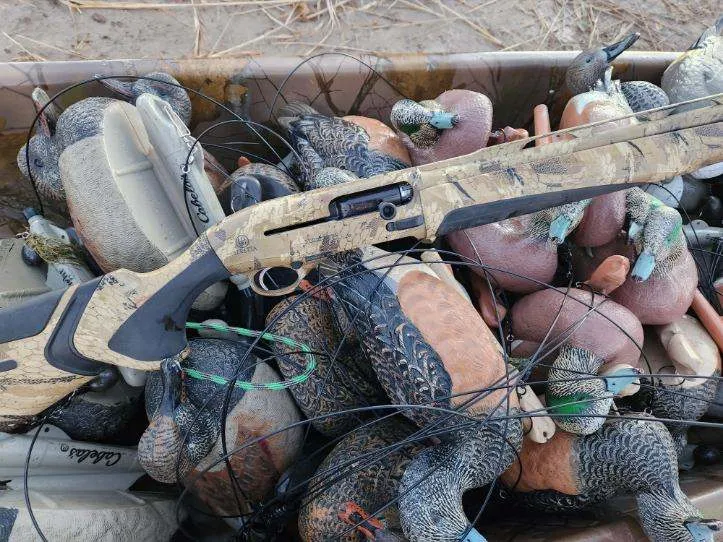 Conclusion
The Beretta A400 Xtreme Plus is everything a hunting shotgun should be, it just feels right in my hands, and I feel unstoppable when the birds flare. The simple design and robust construction of the A400 are the sources of its incredible reliability, rapid cyclic rate, and ability to stay on target for more shooting.
It isn't just a performer; it's also a beauty. The camo coatings make the gun fit right into our duck blind, and it just plain looks good.
Hunting with the Xtreme is a joy, and after hunting with it for some time now, I just can't imagine anything about it I would improve.
Explore more