Bersa Thunder .380 Review [2023]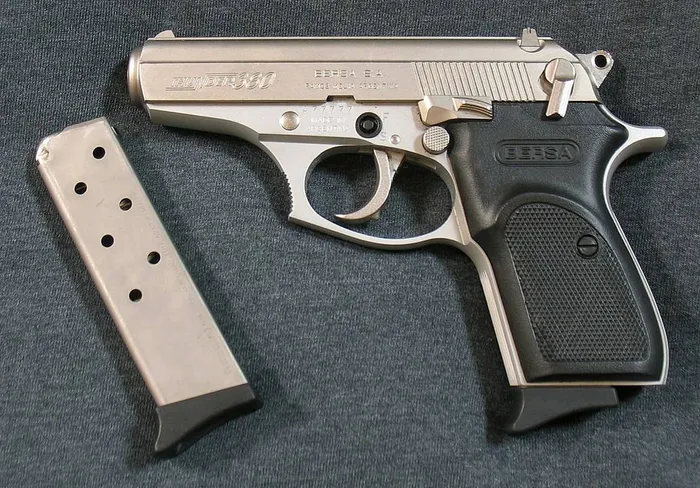 Bersa Thunder .380 Review [2023]
Cover Photo Credit: Wikimedia
When it comes to self-defense, there's an ongoing stigma from handgun elitists that the .380 caliber isn't as good as the 9mm or the .40. I don't know the reason why, but there's something about the .380 that's off-putting for 9mm "bros" in the gun community.
The .380 is one of the most efficient calibers for self-defense and don't let anybody tell you otherwise. That's why today we'll take an in-depth look into the semi-automatic concealed carry, the Bersa Thunder 380.
We'll talk about its features, characteristics, what makes it tick, what it excels at, where it flops, who it's good for, and we'll also list some cool alternatives for it. Answers to any questions you might have will be in the FAQs section.
Let's dive into our Bersa Thunder .380 review.
Bersa's Idea Behind the Thunder .380
The Argentinian-made Bersa Thunder 380 is a small concealed carry semi-automatic handgun, chambered in a .380 ACP caliber with an 8+1 round capacity. You can find a lot of die-hard fans of the Thunder and most will swear by its looks, ergonomics, and overall reliability and price.
First conceived in 1995, the Bersa Thunder didn't exactly cause a storm in the gun community, but gradually built up its well-deserved reputation as a concealed carry. The Thunder 380 was intended for the civilian market and it's mostly popular in South America, especially Ecuadorian law enforcement agencies.
Ruger, among other brands and manufacturers, almost single-handedly skyrocketed the .380 caliber trend with their LCP .380. Since then, everyone and their grandma dipped their feet into the .380 ACP business with various models, but most of them dropped out as time went by.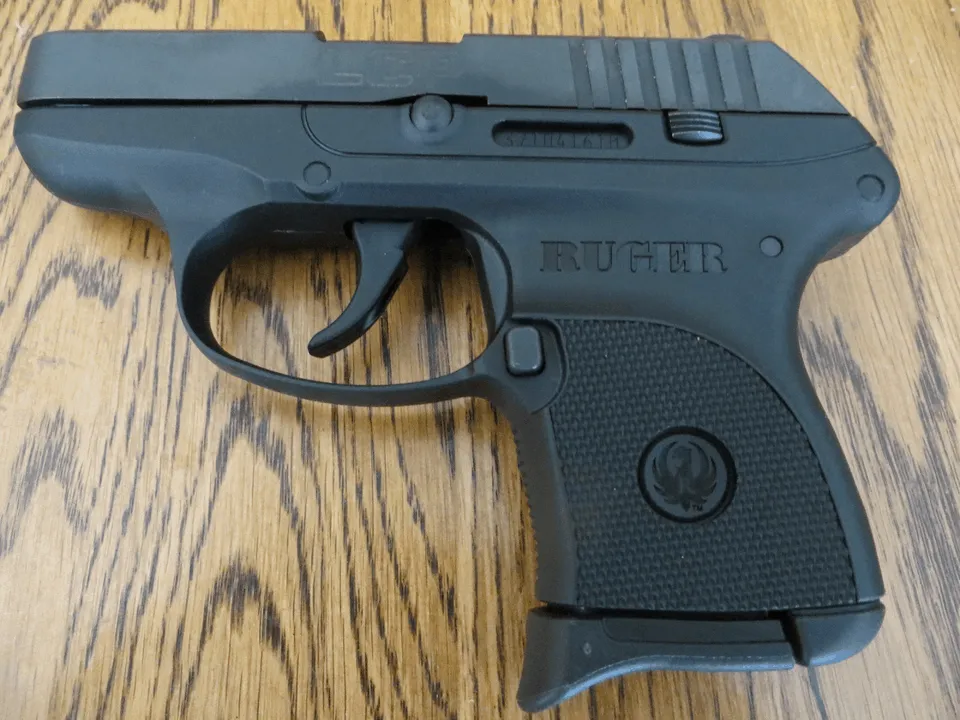 The Bersa Thunder evidently managed to withstand the sands of time, spawned a dozen different models with different magazine sizes, features, and calibers, and I don't believe it's going away any time soon.
Ring Any Bells?
You're probably thinking what I'm thinking. You can definitely tell that the Bersa Thunder 380 is pretty much a clone of the almighty Walther PPK, also chambered in the .380 ACP.
This review is basically an "odd one out" where we'll highlight the differences between the two and find the superior CCW. Make no mistake, though, this Argentinian copycat might just surpass your expectations.
Bersa got its inspiration from the Germans; the same shape, size, feel, and purpose. It bears striking similarities to the compact Beretta 70 as well, only the Thunder has a much lower price than the Walther PPK.
Let's see what all the fuss is about.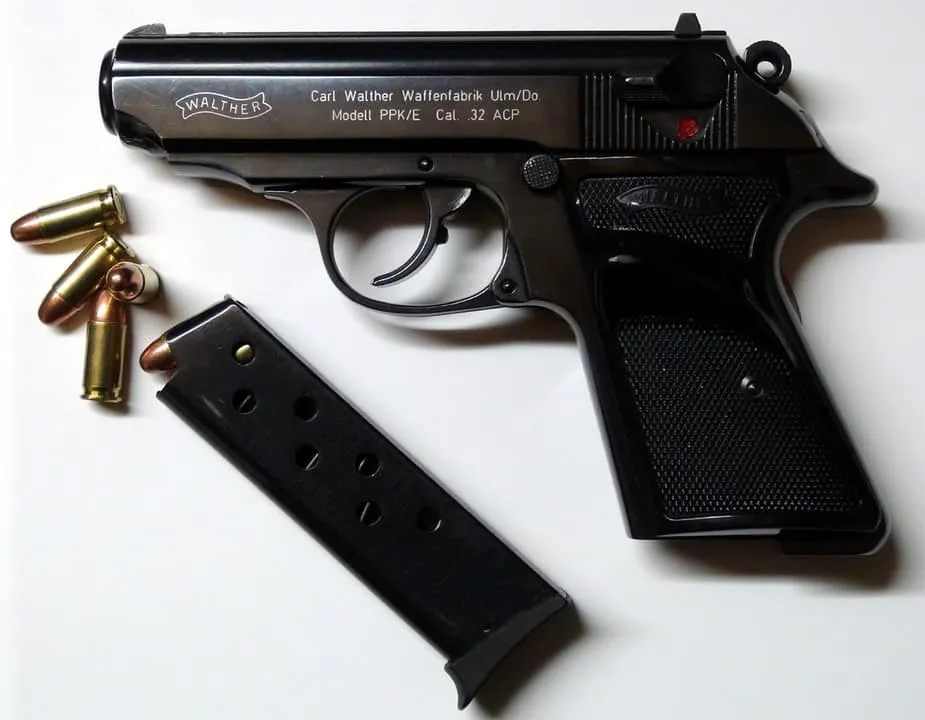 Bersa Thunder .380 Overview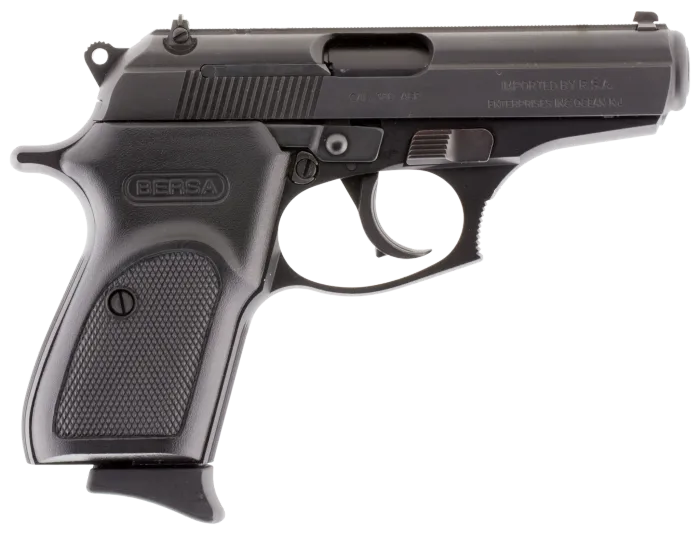 The Argentinian-made Bersa Thunder 380—as you could probably surmise by now—is a small conceal carry semi-automatic handgun.
Bersa's main target for export is the US, and sometimes, they'll ship an unreliable product with cycling failures or faulty features, so expect a potential trip to the gunsmith. However, the problems are usually related to minor cycling issues, which are easily fixable and it won't cost you much to make this handgun sing.
Let's take a closer look.
Design and Ergonomics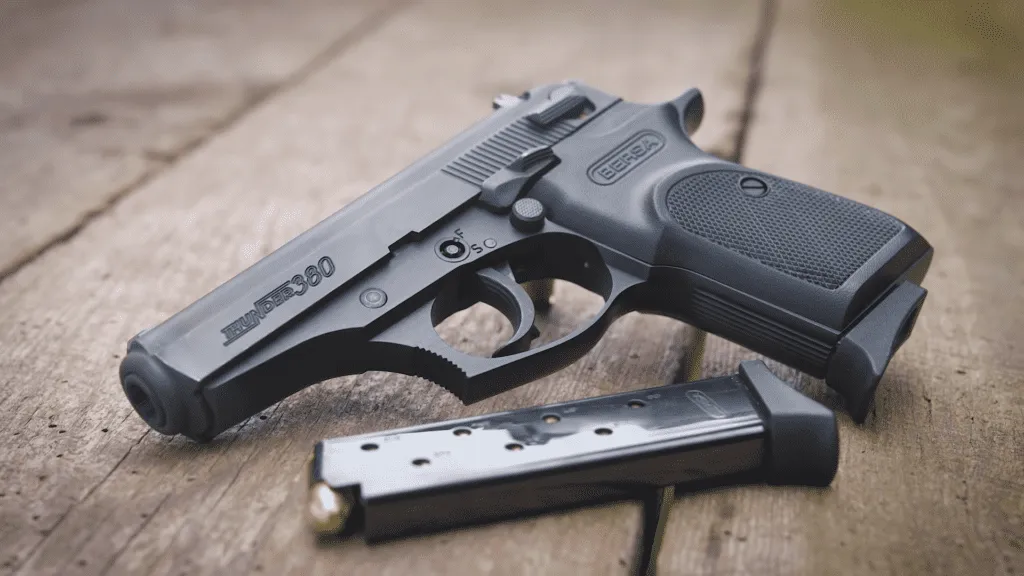 The design is definitely inspired—no, ripped off from the original Walther PPK; there's simply no other way to put it. Still, it stays true to the PPK's ergonomics, doesn't snag or rub, and feels good in your hands.
The Bersa Thunder is a 6.6-inch handgun with a 3.5-inch barrel length and 22-ounce weight, and this is what makes it a solid conceal carry option for self-defense. The stock grips are somewhat cheap-looking, but they provide a solid grip and they do their job well.
Lots of folks criticize it for its lazy design, and the finishes of most models don't look too pleasing, but it still feels comfortable for an IWB (inside the waistband) conceal carry of this price range.
You can find lots of models with different finishes, capacities, sizes, and color palettes, but I personally like the original matte black and brushed aluminum frame with an ergonomic grip and finger grooves. It feels nice.
Sights and Accuracy
The Bersa Thunder .380 isn't exactly competition-level handgun quality, but you can have lots of fun around the 35- to 50-yard mark. It's surprisingly accurate, despite the short barrel and odd sights.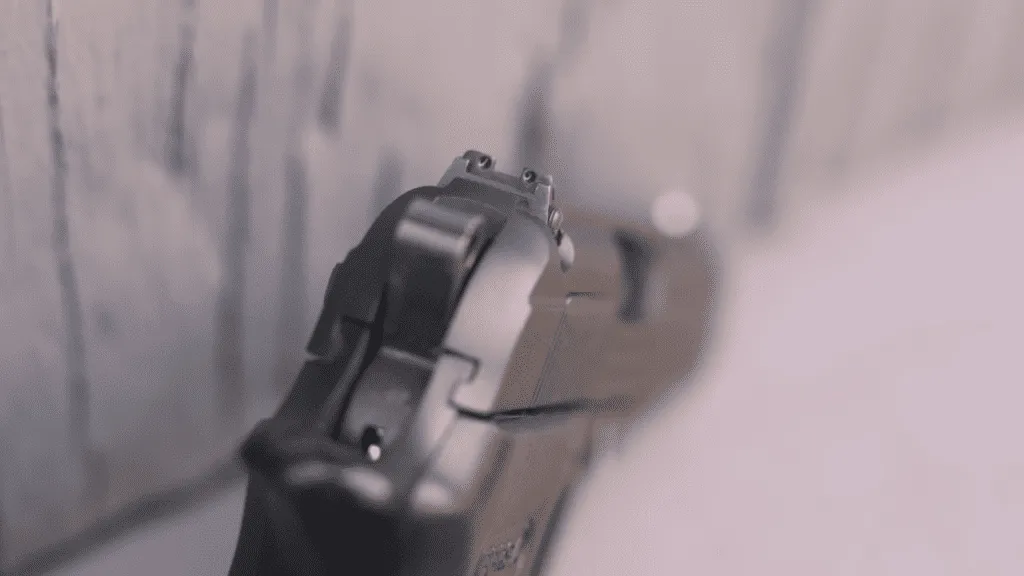 As for the sights, well, I didn't like them much. They're just tiny bumps on the end of the slide, and Bersa naming them "extra-low profile" doesn't help matters either. I understand that the snag-free design stays faithful to the compact nature of the handgun, but they could've done much more.
The integral sights are stuck to the slide, so you can't swap them with Crimson Trace or others. This can be a major downside for some.
Recoil, Reliability, Magazines, and Shooting
For a gun with this stature and bullet caliber, the Thunder has perfectly manageable recoil; you might even expect a bigger kick from it at first. Depending on the make, the mag never fails to fall and this makes for really fast reloading and shooting action.
Though I've seen some reports of feeding and cycling issues, the gun performs rather well within the price range. Just remember to clean and lube it every once in a while, and you'll be fine.
The relatively small round capacity of 8+1 isn't exactly for the shooting range, but for self-defense, it shines. If you feel that the 8-round capacity isn't enough for you, you can also check out their Bersa Thunder Plus 380 with a 15-round capacity.
The DA/SA trigger pull is decent and smooth enough. The first shot takes around eight pounds of pull and it's smooth sailing after that.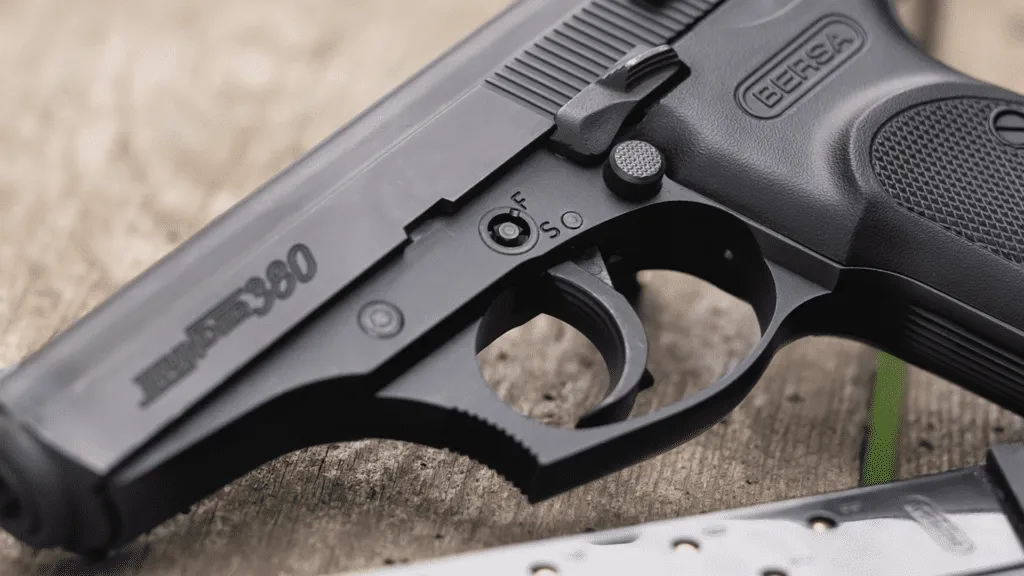 Disassembly and Safeties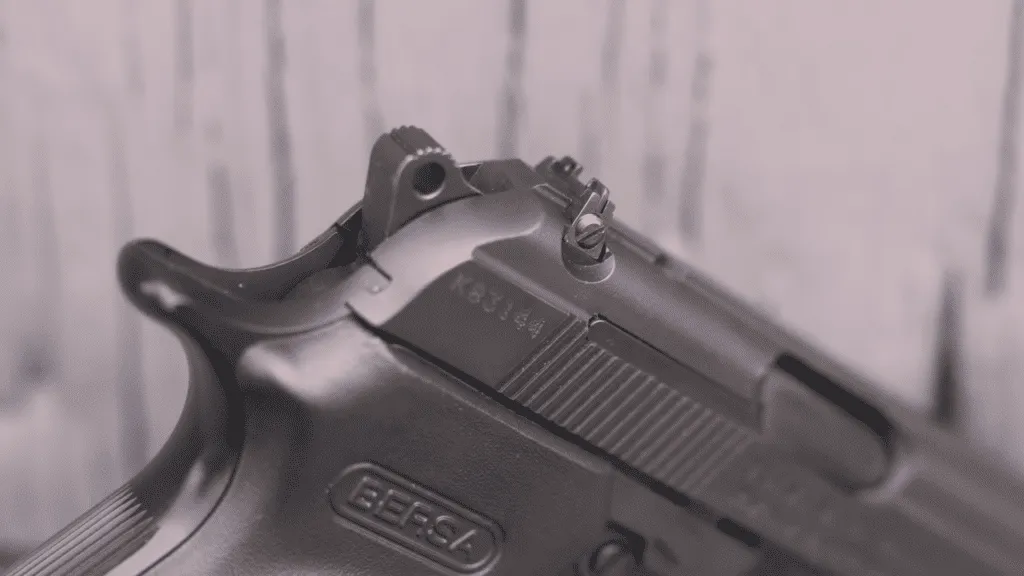 What I like about the Thunder is how easy it is to take down. Simply press the disassembly lever on the right side above the trigger guard, pull the slide, lift it, press forward, and off it comes.
The gun, slide, return spring, and frame are also easy to clean. You can check out our list of the best gun cleaning kits and cleaning solutions, oils, and solvents for 2021 if you're interested. The barrel is attached to the same parts, and this is a rarely seen design in other firearms, but how it withstood the test of time for over 80 years is a testament to its stability.
Here's where it gets annoying. The Thunder 380 has a magazine disconnect safety, which means that if the mag isn't in the gun, the trigger won't activate the hammer and the gun won't go off.
Additionally, the trigger lock is built into the gun and there's a key that comes with the order. You can lock the gun with this key if you don't want anybody to mess with it. This is advertised as "life-saving," but it's more of a hindrance than it helps. Not to mention the decocker that can slow your rate of fire down.
I personally think that these safeties, along with the safety decocker that prevents accidental discharge, are somewhat unnecessary, but someone might find them useful. I'd suggest going for a biometric handgun safe or a non-electronic handgun safe for that matter.
Bersa Thunder 380 Specifications
| | |
| --- | --- |
| Model | Bersa Thunder 380 |
| Caliber | .380 ACP |
| Type | Blowback-operated; Semi-automatic handgun |
| Action | DA/SA (double-action/single-action) |
| Safety | Integral locking system, manual, firing pin |
| Trigger | 6-8 lbs (SA trigger pull is 3 lbs after first shot) |
| Capacity | 8+1 round capacity |
| Barrel Length | 3.2 inches |
| Overall length | 6 inches |
| Overall height | 4.6 inches |
| Overall width | 1 inch |
| Weight | 1.3 lbs |
| Grips | Checkered black polymer |
| Front Sight | Dovetail notched-bar; Blade integral with slide |
| Rear Sight | Integral with slide |
| Frame | Matte Nickel finished Aluminum alloy |
| Construction | Alloy frame; Steel slide |
| Accessories | Key for integral lock; Owner's manual |
| Finishes | Duotone, matte black |
Pros & Cons of the Bersa Thunder .380
Pros
Great value for its features.
Manageable recoil.
Surprisingly reliable and accurate.
Decent DA/SA trigger pull (3-8 lbs).
Plus variant has a 15-round capacity.
Solid ergonomics for a compact handgun.
Cons
Heavy and bulky for a compact conceal carry.
The integral sights don't allow aftermarket customizations.
Annoying magazine disconnect and decocker safety features.
FAQs
Here are some frequently asked questions about the Taurus Curve .380 ACP handgun.
Is the Bersa Thunder a Good Self-Defense Handgun?
This Bersa pistol is an ideal budget-friendly option for self-defense. It has garnered its reputation throughout the years for its great price and decent, well-balanced characteristics.
The Walther PPK-inspired design, 8-round capacity, manageable recoil, ease of use, and impeccable accuracy make this one a great concealed carry. It's great for both rookies and handgun veterans.
I don't know why, but I've heard people compare it to the Glock 42. I strongly believe that it's better than the G42 because the Bersa Thunder is cheaper, has less recoil, and while the G42 has 6 rounds, the Thunder has an 8-round capacity.
What's the Best Ammo for the Bersa Thunder .380 ACP?
What Are the Best Laser Sights for the Bersa Thunder?
Undoubtedly, the ArmaLaser TR16 with grip activation is one of the most popular laser sight choices for the Bersa Thunder 380.
The TR16G is practically the most technologically advanced laser sight made to fit the handgun and it's available in both red laser sight and green laser sight models.
You can also check out our list of handgun lights and red dot sights if you're looking for more options.
Are Bersa Thunder 380 Magazines Interchangeable?
You can find 7, 8, or 9-round magazines that are manufactured by Bersa that will fit the Thunder. Just look for a serial number above the mid 'C' production series on the magazine base and you'll know that they're interchangeable.
Is the Bersa Thunder 380 Single or Double-Action?
The Bersa Thunder 380 is double-action/single-action. It's inspired by the German-made Walther PPK, chambered in the 32. caliber, famously popularized by everyone's favorite secret agent, James Bond.
It's a blowback-operated, semi-automatic handgun with a crisp trigger and manageable recoil. That's why it's popular among rookies and veterans alike.
Is the Bersa Thunder .380 Similar to the Walther PPK .380?
The DA/SA Bersa Thunder resembles the Walther PPK as well as the Beretta 70. I'm sure the design was inspired by the popularity of spy movies. The Argentinian manufacturer wanted to create a viable self-defense option for those who can't afford Glocks and Smith & Wessons.
When compared, they may look similar, but their features greatly differ from each other.
The Walther PPK has been around for almost 100 years, and the design hasn't changed. In contrast to that, the Bersa Thunder has seen innovative changes and evolved features for a subcompact semi-auto feature.
The Thunder has a far lighter trigger pull, it's easier to disassemble and use, and the grip is far more comfortable than that of the PPK. Some can say that it's a definite improvement, and it's odd that Walther still hasn't pressed design charges against Bersa.
What Do the Others Have to Say?
Here are some interesting testimonials and review snippets from customers that bought the handgun.
Alternatives to the Bersa Thunder
If you feel that the Bersa Thunder isn't your type of thing, check out these alternative handguns.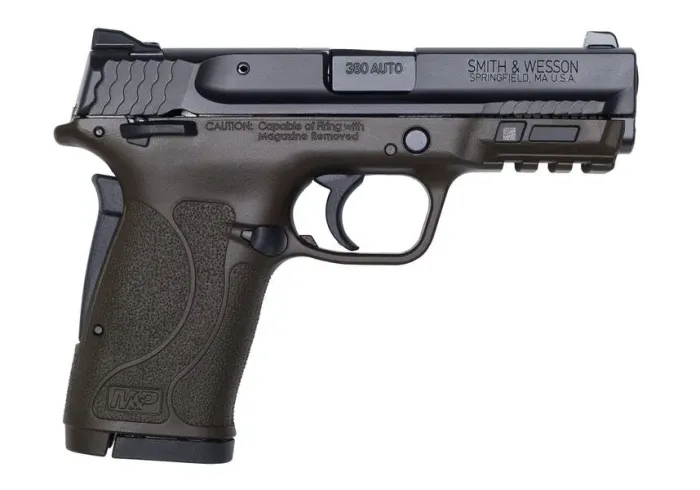 We mentioned the S&W Shield EZ, and I'll explain why it's a solid alternative to the Thunder.
With unmatched reliability, accuracy, and far superior safety mechanism, the Shield EZ definitely surpasses the Bersa Thunder.
They both have the same 8+1 round capacity, but the shield simply cycles better. The Smith & Wesson M&P EZ Shield is chambered in the 9mm cartridge, so expect higher recoil.
If you're looking for a more powerful kick, you can snag the 9mm EZ shield right away. Though the Thunder is the cheaper alternative, for a few dollars more, you get unmatched Smith & Wesson reliability for a .380 caliber handgun.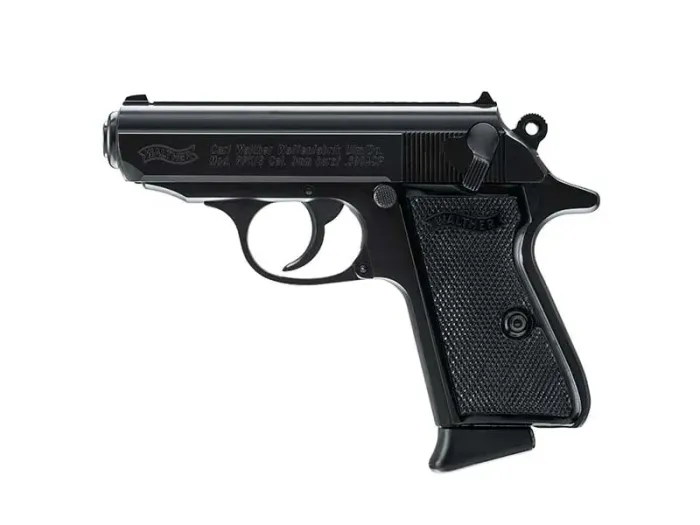 Here's the Walther PPK/S .380 ACP, the one we talked about.
I mentioned that the German high-quality mechanism is still going strong for almost 100 years and hasn't changed much besides new variants. It's an astounding .380 option that's a premium choice if you have the extra buck for it.
It's a classic spy gun with a comfortable grip, best suited for IWB carry or purses. It has 7 rounds, but best believe this is a top-notch .380 self-defense alternative to the Thunder.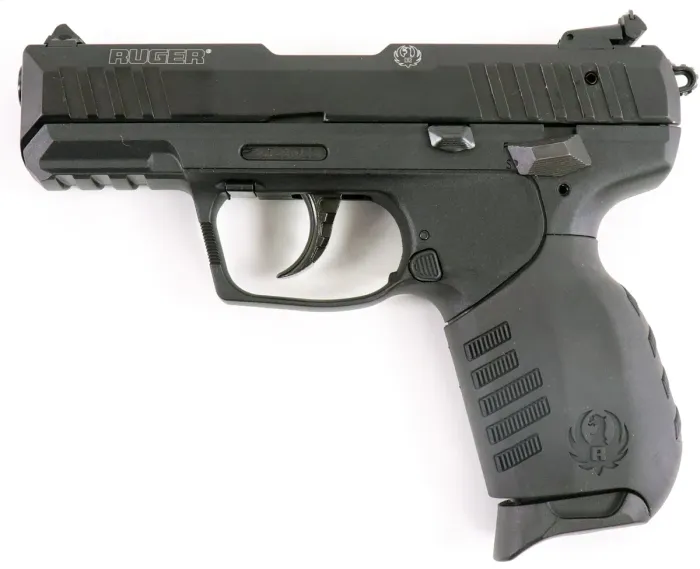 Last, but not least, here's a .22 alternative if you want to own a good plinker.
The Ruger SR22 is a lightweight, 10-round self-defense handgun for those of you looking for a decent budget option.
The interchangeable rubberized polymer grips and ambidextrous features make it a very comfortable option that appeals to everyone, including lefties. In comparison to the Bersa Thunder 380, it's easier to strip down and comes with two extra magazines.
Not only is it a compact little self-defense tool, but the 10-round capacity also makes it a viable shooting range option.
Read our full review of the Ruger SR22 here.
Conclusion – An Inexpensive Walther PPK Rip-off That Surprisingly Does Its Job
If you're looking for a budget .380 ACP handgun for self-defense, the Bersa Thunder 380 has a lot to offer for a cost-effective handgun. It may come off as a well-kept secret given how the renowned alternatives we mentioned are much more popular.
However, if you're new and you want to practice your shooting, then it probably makes more sense to go for a plinking pistol and buy 500 rounds of .22 caliber bullets than opting for the more expensive .380 caliber.
That being said, the Smith & Wesson Shield EZ in the .380 caliber should do just fine as well. Both pistols are similar in size, with the same round capacity, but the EZ has significantly less recoil.
It offers decent accuracy and feels great on the palm of your hands as a concealed carry, although there's a chance you'll come across some minor faulty functions or feeding issues. The gunsmith won't charge you a lot for repairs, and once that's out of the way, the Thunder will definitely "sing" at the target practice ranges.
The Bersa Thunder .380 ACP is definitely made for first-time self-defense handgun owners, but everyone is welcome to give it a shot.
Explore more