10 of the Best AR-15 Pistols: Is It Still Worth Getting One?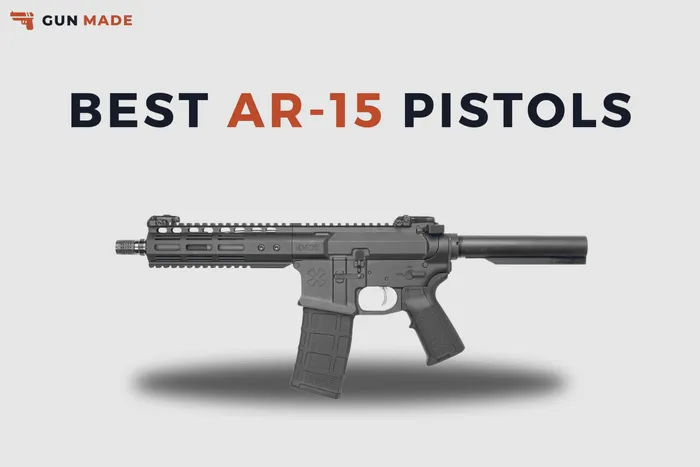 10 of the Best AR-15 Pistols: Is It Still Worth Getting One?
If you're pressed for time, here is a shortlist of the best AR-15 Pistols on the market.
Introduction
New laws have changed the course of how AR-Pistols are seen in the eyes of the ATF on January 13th, 2023.
Now, millions of Americans are having to face either buying a tax stamp or destroying their pistol braces forever.
But is there any need to jump the gun so quickly? There are many people in high places fighting against the bureaucrats and their "laws."
But is it too late to get your hands on an AR-Pistol? That depends on a bunch of things. I can say that there are many manufacturers taking them off the shelves. But there is still hope. It's looking really grim for the ATF.
Have some faith in a fine shooter.
Best AR-Pistol & Recommendations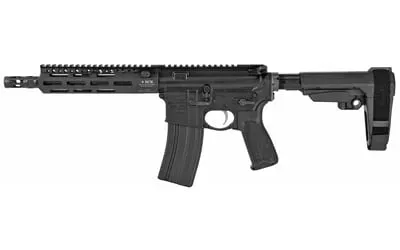 Specifications
| | |
| --- | --- |
| Caliber | .300 Blackout |
| Capacity | 30+1 Rounds |
| Weight | 5.6 Pounds |
| Length | 25 Inches |
| Twist Rate | 1:7 |
Pros & Cons
Pros
You get more than what you pay for

Best stock trigger in the rifle world (in my opinion)

BCM is trusted by LE and SF groups around the world
Cons
Can be gassy 

Doesn't come with a brace

Handguard gets extremely hot
Anyone who has read anything I've written with BCM in it knows how I refer to the BCM MCMR as the Porsche 911 of the gun world.
It's nothing fancy. It won't turn heads. But when you need it to run, it will run.
Yes, one of the only manufacturers that are compared to rifles and pistols three times the price. Almost a staple in the firearm industry.
So why would the MCMR not be my overall favorite?
The MCMR has one of the best stock triggers in the rifle realm, used by even those trigger snobs (like myself) who run a Geissele on all of the ARs in their collection.
It's made from 7075 T6 Aluminum, which is best known for its ability to handle heavy shock and wear. This is why you see a lot of your YouTube gun sensations, like the great Travis Haley, running a BCM up and down the range.
It won't break on you, no matter the circumstance. And even in pistol lengths, it will serve you the absolute best for the price you pay.
Unless you go running it over with a truck. Don't do that.
Are there better AR pistols and rifles out there? Sure. But it'll cost you about a thousand more.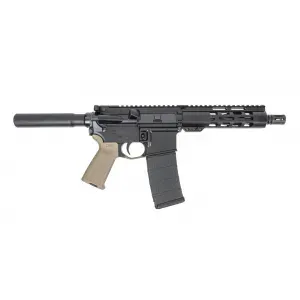 Specifications
| | |
| --- | --- |
| Caliber | 5.56×45/.223 |
| Capacity | 30+1 Rounds |
| Weight | 5.9 Pounds |
| Length | 27 Inches |
| Twist Rate | 1:7 |
Pros & Cons
Pros
Comes with a pistol brace

Plenty of significant parts

Made of 7075 T6 Aluminum like other high-end pistols/rifles
Cons
Sells like hot-cakes

A2 flash hider (personal preference)
Palmetto State Armory has made a name for themselves in the firearms industry.
They habitually create outstanding rifles for all skill levels at low prices. In my opinion, they produce some of the best AR-15s under $1000 bucks for all levels.
They want to ensure we all have something for when times get hard or the government decides to give us the finger and take our toys away.
So they sell it to us at bulk prices. I love it. Keep fighting the good fight.
Now, while I firmly believe that you get what you pay for, especially in the firearms world, these "budget" rifles have been starting to change my mind.
This one, in particular, what we'll call the LTWT, is a testament to that.
Manufactured from the same 7075 T6 aluminum as the higher-end BCM rifles and pistols, as well as many other high-end rifles and pistols, you can have faith that this pistol won't give up on you. Just don't go throwing bricks at it for fun.
And it is also shot-peened to ensure even more durability out of components that take a beating during the life of the rifle.
Just look at how many fine shooters love the LTWT.
And if you want something great that won't break the bank, go give this one a look. PSA frequents our AR-15 lists. Just like this other article we wrote on AR-15 Pistols.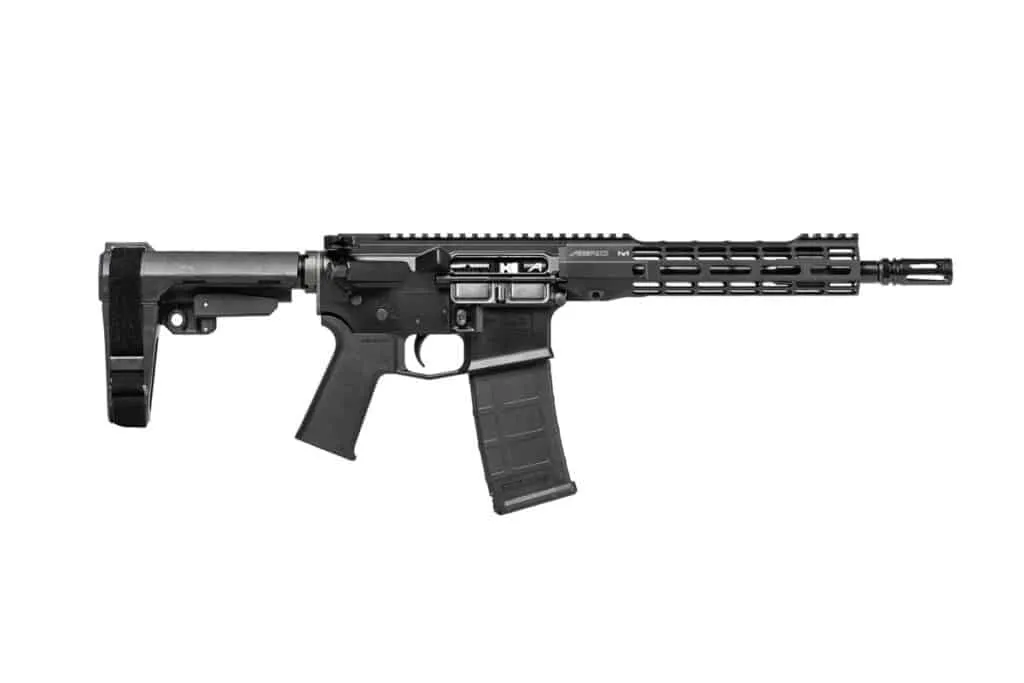 Specifications
| | |
| --- | --- |
| Caliber | 5.56×45/.223 |
| Capacity | 30+1 Rounds |
| Weight | 5.7 Pounds |
| Length | 27 Inches |
| Twist Rate | 1:7 Twist |
Pros & Cons
Pros
Design allows for easier building

Superior build quality

Best handguard mating system out there
Cons
She can be a bit gassy

Sells out pretty quickly
I can't begin to tell you how many great things I've seen and heard from this pistol.
The M4E1 from Aero Precision even gives the BCM a questionable position. Yes, it is that good.
Aero Precision has strived for perfection since they started building rifles in Tacoma back in June of '94.
And the reason why everyone is ranting and raving over this pistol is due to the designs and bang-for-your-buck that one gets with this rifle.
But first, let's talk about something interesting about this pistol that really caught my eye.
The upper receiver has an extension on it that covers the barrel nut, which allows for the handguard to be basically screwed into the upper. And it's all one piece. Which allows you a free-floating barrel and easy handguard mounting.
They give you the courtesy of giving the proper wrenches to remove the barrel nut that sits just peeking out of the handguard mounting surface.
It also makes it a bit easier to align your gas tube. Which can be a pain to do when you're building your pistol or rifle.
But the M4E1 is built like a tank and will be able to handle anything you throw at it. Especially those fine shooters who are just starting out.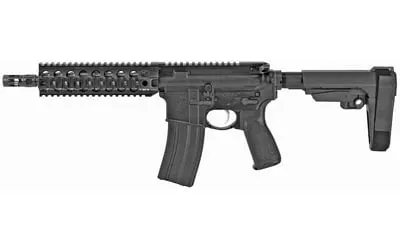 Specifications
| | |
| --- | --- |
| Caliber | 5.56×45 |
| Capacity | 30+1 Rounds |
| Weight | 5.6 Pounds |
| Length | 27 inches |
| Twist Rate | 1:7 |
Pros & Cons
Pros
QRF handguards are extremely durable

Best with a suppressor 

Amazing factory trigger
Cons
Needs an aftermarket muzzle device for suppression

Does not have a 5.56×45 option
I just mentioned a BCM above. So you know how I feel about the BCM line of rifles and pistols.
But the QRF 9" is a beefed-up older brother with the four-way Picatinny handguard.
Now the reason why I picked this one for the best mid-tier is because of how durable the QRF handguard is over M-Lok and KeyMod handguards.
Since you have a four-way Picatinny around the barrel, you have more durability, which suits those who like to run their pistols hard.
I've noticed that the QRF handguards don't heat up as quickly as the M-Lok and KeyMod handguards. If you know, you know.
And, in my experience, it is a better mounting platform than the others as well. But I know some of you might disagree.
However, the downside is the extra weight that comes with it. Most shooters want something light and compact when looking at a pistol. This might be a bit too much in that case.
But if you want to build a badass gun that can take a beating, I'd start here.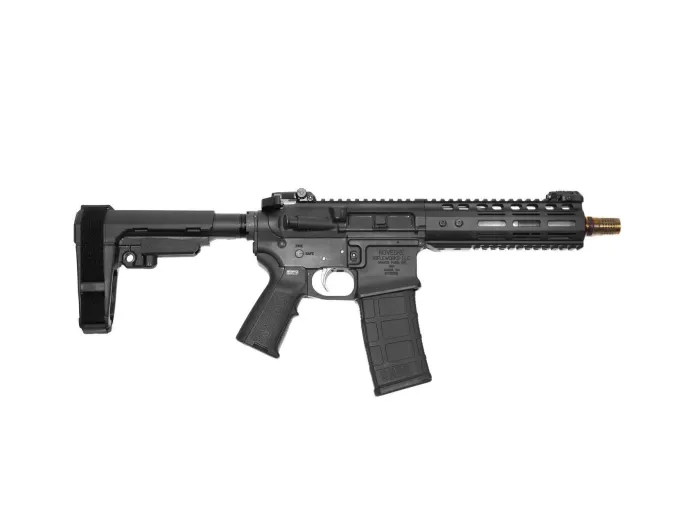 Specifications
| | |
| --- | --- |
| Caliber | 5.56×45 |
| Capacity | 30+1 Rounds |
| Weight | 5.3 Pounds |
| Length | 21 ¼ Inches |
| Twist Rate | 1:7 |
Pros & Cons
Pros
Ready for any suppressor from Q

Top off the line quality control

Comes with pistol brace
Cons
Expensive

Would have liked a better trigger
For the ballers out there who don't mind spending a little extra dough for a good firearm. Noveske is a name you should know pretty well by now.
The Gen 3 Diplomat has a 7.94" barrel with a Q Cherry Bomb muzzle device that will fit with any Q suppressor, like the Thunder Chicken and Trash Panda. This is a welcome addition since most pistols don't come with a muzzle device that is ready for a suppressor.
Damned pin and welds.
It also comes with a few more upgrades, like the Super Bad-Ass charging handle from Noveske as well as some Magpul furniture with the pistol grip and safety selector.
It also comes with iron sights. That's not something you see every day. Also from Magpul.
And on some websites, you can get it with a Geissele trigger. Which is something I would have wanted to see from a pistol of this price from the factory. The factory trigger leaves a lot of room for improvement, and I mostly see them changed out.
Which is something I don't think should have to be done for a pistol over $2,000.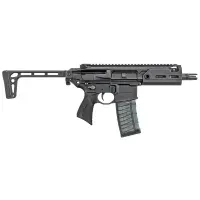 Specifications
| | |
| --- | --- |
| Caliber | .300 Blackout |
| Capacity | 30+1 Rounds |
| Weight | 5.1 Lbs |
| Length | 23.5 Inches |
| Twist Rate | 1:5 |
Pros & Cons
Pros
Works in many of these categories

Surprisingly accurate (for the size)

Has a 5.56 option
Cons
It'll cost you

Doesn't come with a pistol brace

Trigger could be better
I'm sure you've heard about the MCX a few times or another. If you haven't, then I suggest you open up the latest edition of your favorite gun magazine and flip through a few pages.
It's an exceptional rifle.
So exceptional that the US Military adopted it to replace the legendary M16/M4 that has been around since Grandpa was in the poppy fields of Vietnam.
And now they wrapped that up into a 5.5 Inch barrel and blaster for you. Well, it's not as good as the normal-sized MCXs, but these little blasters kick ass.
While they do offer a 5.56×45/.223 option, I chose the .300 Blackout model since the latter round tends to do better with a shorter barrel.
Because, after all, most of us want a short barrel so we can suppress and not have a musket.
Or maybe that's just me.
The Rattler can also fit into a few other categories on this list, which is a huge plus if you need one gun to work in many areas.
If you're looking for a backpack gun, a truck pistol, or something that can be easily hidden and deployed when the time comes. If the time comes.
5.56 also doesn't do too well when suppressed. Depending on the load. This is why we would suggest the .300BLK for those who are looking for better power from this shooter.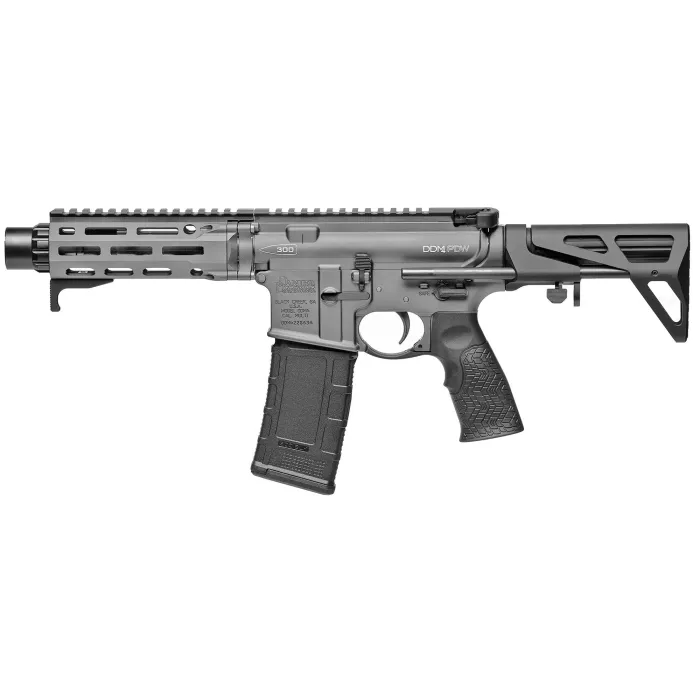 Specifications
| | |
| --- | --- |
| Caliber | .300 Blackout |
| Capacity | 30+1 Rounds |
| Weight | 5.7 Pounds |
| Length | 20 ¾ Inches |
| Twist Rate | 1:7 Twist |
Pros & Cons
Pros
Comes with a brace and hand stop

Ambidextrous features

Rip n Grip charging handle helps with gassiness
Cons
You might have to save up a bit 

Collapsed brace may inhibit safety selector manipulation

Too many mil-spec parts
When was the last time you read an article about the best AR-15s and didn't see a Daniel Defense?
I can't remember either.
I actually just talked about the DDM4 PDW in an article about the .300 Blackout pistols and rifles where I mentioned how easily it can fit into my nephew's mickey mouse backpack. Which it does really well!
But it also has a great barrel length for suppression. Actually, when I got to hold a suppressed PDW at my local gun store (the owner had one), I really felt that it complemented the size of the small shooter.
It also had an Aimpoint T2 and a Dead Air Nomad can on it as well. Pretty quiet if I may say so.
I wrestled back and forth with making the DDM4 PDW a toss between the best truck pistol, which it would be if you want the ability to run a .300 Blackout and a can as your truck gun.
But, since it does so well with suppressors, I knew it would be the best here in that regard.
The 7" barrel and Nomad 30 from Dead Air do one hell of a good job of keeping the decibels down. An all-around blast to shoot and might take the cake for the best gun in your collection.
Specifications
| | |
| --- | --- |
| Caliber | .300 Blackout |
| Capacity | 30+1 Rounds |
| Weight | 5.8 Pounds |
| Length | 26.5 Inches |
| Twist Rate | 1:7 Twist |
Pros & Cons
Pros
Nickel Boron self-lubricating flat-faced trigger

Melonite coated barrels inside and out

Comes with a pistol brace
Cons
Picatinny rail is not full length (personal)

Does not ship with sights
If perhaps you don't want to spend too much bread on a pistol that will aid you in getting back home if things take a turn for the worst, or that will do better than the Glock 19 in your waistband, here's one for you.
Truck guns are one of the coolest things to build in your collection.
You have to think of a bunch of different variables when building them, like your environment, the size of your vehicle, and how much gun you want to be swinging around the corners of your vehicle.
And the Springfield Saint Victor with the 7.5-inch barrel is a great platform to build from.
The Victor comes chambered in 5.56 or .300 Blackout (which I would recommend if you plan on running a suppressor). It also has a self-lubricating nickel boron trigger because forgetting the lube can be painful.
It's a flat-faced trigger as well, which is not something you see every day. But is welcomed nonetheless. Not only do they look cooler, but they help with smoother pulls and consistency.
I know all of you fine shooters can use some consistency in your shots.
It falls in the lower sector of the mid-tier pistol lineup but does not fall back by any means. The barrel is coated with Melonite which helps keep the barrel accurate over time even when rapid firing frequently.
What more can you want?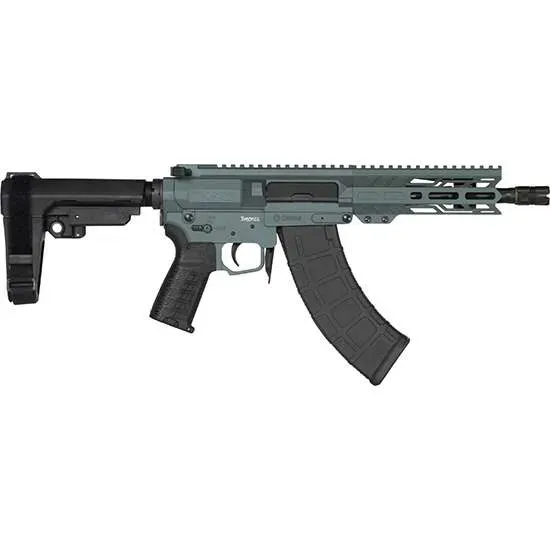 Specifications
| | |
| --- | --- |
| Caliber | 7.62×39 |
| Capacity | 30+1 |
| Weight | 6 Pounds |
| Length | 23.8 Inches |
| Barrel Twist | 1:10 |
Pros & Cons
Pros
PowerBolt Technology helps with larger brass

Ample space for accessories 

No lack of stopping power
Cons
Recoil bucks like calling the old lady the wrong name

I hope you didn't forget your ear protection
You know something, I used to really dislike modern AK47 type firearms. I could never see myself wanting to own one or anything.
Until recently, I fell in love with them. And the CMMG MK47 Banshee has been on my list like a Hall n' Oates song.
The MK47 is basically a shortened AK47 and shares the same magazine release, and magazine design since modern AR design magazines show issues with feeding.
If the Draco had functionality, this would be it.
At almost 24 inches, this pistol can function as a great backpack or truck gun for those wanting a bit more stopping power behind their trigger if 5.56 isn't doing enough.
You have an ample amount of space for any red dots or EOTechs that you may want to mount, as well as M-Lok space on the sides and bottom of the handguard for any angled foregrips.
So if you're looking for a pistol that won't have to ask twice, here's your sign.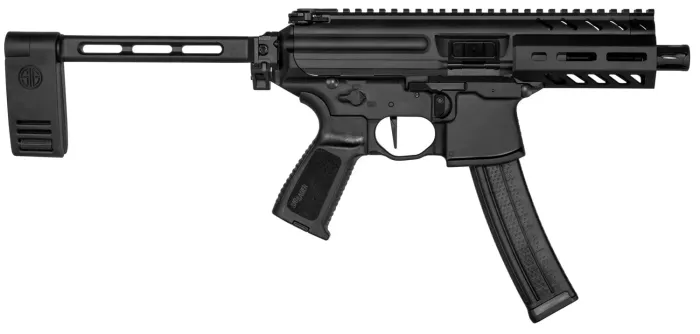 Specifications
| | |
| --- | --- |
| Caliber | 9x19mm |
| Capacity | 35+1 Rounds |
| Weight | 5 Pounds |
| Length | 22.2 Inches |
| Twist Rate | 1:10 |
Pros & Cons
Pros
Timney Trigger

Works as back-pack/truck gun

Suitable for home defense
Cons
Doesn't come with pistol brace/iron sights

It'll cost you
If you think we couldn't get any smaller than the Rattler, I have another thing coming.
The MPX K is another Sig Sauer on the list, but this time in a pistol caliber. The barrel is an inch shorter than the MCX Rattler at 4.5 inches vs 5.5 inches, respectively.
And it handles those 9mm rounds just dandy. You don't want to go playing around with distance, but in close quarters this little thing will get you home.
It is definitely a great idea for those who have a little bit of extra dough and want a good home defense PDW. Just make sure you run hollows. Penetration, fine shooter.
I do love how Sig Sauer teamed up with Timney Triggers to have them come factory on the MPX-K. It's a single stage that produces a fine and consistent pull that allows for easy follow-up shots.
And it's fun as hell to shoot fast.
For the price, I do wish that we could see a pistol brace or iron sights (or maybe both) included with this pistol itself.
How We Chose our Top Picks
I was able to go down to my local gun store and take a look at these firearms in person. Some of them I did have to wait and see, but I wanted to focus more on quality over quantity.
As you can see from the extensive list of the best AR-Pistols just above.
I wanted these firearms to have options in both 5.56 and .300 Blackout since .300 Blackout tends to do better from shorter barrels.
But also 5.56 since not all of us can spend .70 cents a round.
I also looked for pistols with muzzle devices ready for a suppressor. Because who doesn't want to run a can?
The AR-Pistol Buyer's Guide
New ATF Laws on Pistol Braces
Buying an AR-Pistol used to be as easy as buying any other pistol, but recently the ATF decided to go back on their word from 2012 when they stated that stabilizing braces were essential for safe shooting with disabled shooters.
And now, this new rule makes the pistol brace an NFA item when attached to the pistol.
The same way that the SBR is considered an NFA item. Now the ATF says there is no difference between an AR-Pistol and an SBR.
By their definition, if you have a barrel length of 16 inches with a pistol brace attached, you are fine and do not have to destroy your brace since the barrel size makes the firearm a rifle.
But, if your barrel length is less than 16 inches, you fall into the dangerous territory of owning an "illegal" NFA item.
So now, your AR-Pistol (with the brace attached) is considered an SBR in the eyes of the law. And they are trying to get everyone to either destroy or turn in their pistol braces within 120 days of Jan 13th.
So, Saturday, May 13th of 2023, is when they expect millions of Americans to register their AR-Pistol as an SBR or surrender it.
The new rule has about 263 pages of what I like to call "Government English." These are those big words and jargon that are thrown around that make me feel like Caveman Patrick.
I didn't do too well in English class. Go figure.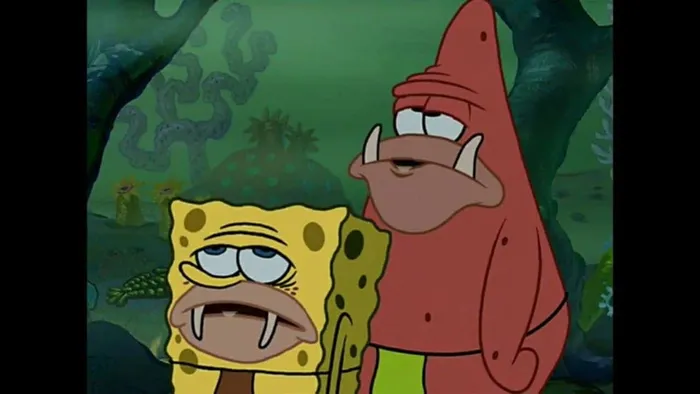 But the ATF has been after pistol braces for the past couple of years. At one point, they were saying that they were perfectly fine. Now they are trying to turn millions of Americans into criminals.
Imagine that.
Of course, people are fighting against the gross overreach of the ATF. No one wants to register their pistol as an SBR and pay them $200 for no reason.
Hell, we shouldn't even have to pay $200 for an SBR.
But the Biden Administration is very hard up over gun control. Still, there is hope that this rule will be overturned.
So, this article may be a bit confusing since AR-Pistols are classified as SBRs now. But things can change, and the ATF doesn't exactly have their work cut out for them if you catch my drift.
There is a lot of hope that this rule will not pass go and everything
Maybe you can buy an AR-Pistol to celebrate?
Can You Still Buy AR-Pistols?
I asked around to find out, and it seems like a lot of manufacturers are either selling AR-Pistols without the brace or are just pulling them off the shelves to avoid the headache.
While it is very possible to buy one, the number of steps you might have to take might be more than it's worth.
I have not yet tried to buy one. I don't want the Feds knocking at my door.
But there are still ways of figuring out a way around the new rules and getting your hands on one.
If you simply buy an AR-Pistol without a pistol brace, then you should be right as rain. But still, that's if an FFL is willing to sell you an AR-Pistol in the first place.
But you shouldn't have too much trouble finding one. Just avoid big-box stores like the plague.
FAQs
Which is better: AR-15 rifle or pistol?
It all depends on the situation. In close quarters, you want a pistol for maneuverability. At longer ranges, you would want a rifle for some extra reach. Personally, I go with a 14.5 to bridge the gap.
Is the AK-47 or AR-15 more powerful?
AK-47s are more powerful since they fire the 7.62×39 vs. the 5.56×45 in the AR-15. Bigger round, bigger power.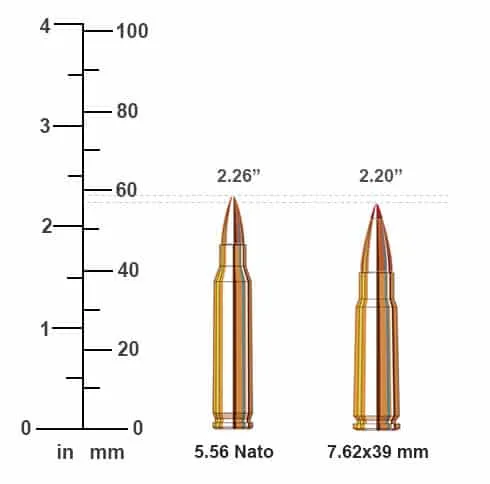 What brand of AR-15 does the military use?
The U.S. Military uses the M16/M4; mine was from FN (M16A4 I used in the Marines).
They have been making room for the new Sig Sauer MCX Spears that won the XM7 trials. But the military is very slow to change things.
Conclusion
While it may not be impossible to find an FFL that will sell you an AR-Pistol, it is worth the shot if you're really searching for one. They still serve the same purpose as they did when the brace was created, which is helping disabled shooters enjoy the art of shooting.
And I wouldn't do anything rash like holding off on a purchase because the ATF decided to stir the pot. Things can change, and hopefully, this will be a thing of the past.
But if you're going to bite the bullet (no, not literally) and are still searching for an AR-Pistol, we hope we were able to point you in the right direction.
Are there any AR-Pistols that you think deserve a spot on the list? Let us know down in the comments.
See you on the range, fine shooter.
Explore more