Burris AR-536 Review [2023]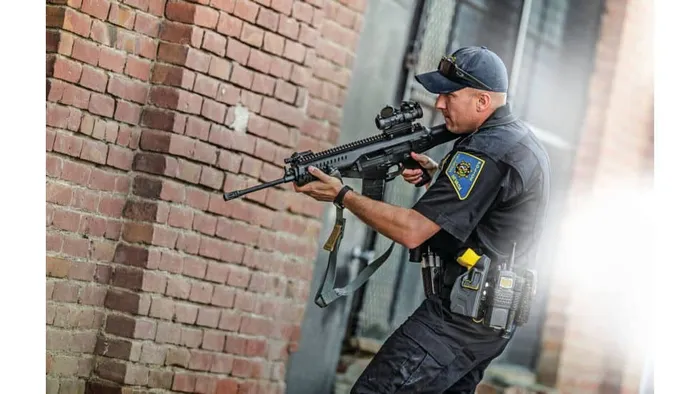 Burris AR-536 Review [2023]
As far as I can tell, the Burris AR-536 is a rager among AR-15 enthusiasts and has gained a lot of hype for its tactical-focused features and very attractive price.
It's a low-cost prism scope with fixed 5x magnification, well-balanced light transmission, dual illuminated ballistic reticles, and it still retains a compact build that complements your AR-15 rifle perfectly.
I've shot a couple of hundred 5.56/.223 rounds with my Smith & Wesson M&P 15 Sport II, and I can safely say that it's one of the most well-balanced optics for this price range. I'm convinced to recommend it to seasoned AR-15 owners.
In this review, we'll talk about the Burris AR-536 and its main features, how it stands out from the rest of the mid-priced optics, and how it can suit your AR-15. I'll also mention some really cool alternatives for comparison.
Burris' Idea Behind the AR-563
Burris isn't exactly known for their traditional optics, but they have excellent prism scopes with all the essential features and a great price at that. One of them is the Burris AR-536.
Burris made it to be effective for close-quarter combat with an AR-15, but it can work just fine around the 100-yard mark. It's a prism sight that's compact enough for low-light shooting, and the reticles offer great target acquisition.
The compact design hints that its main purpose is pretty much tailored for law enforcement, military, and even competitive shooting, but the price attracts all kinds of AR-15 fans.
Overview of the Burris AR-536 5x Prism Scope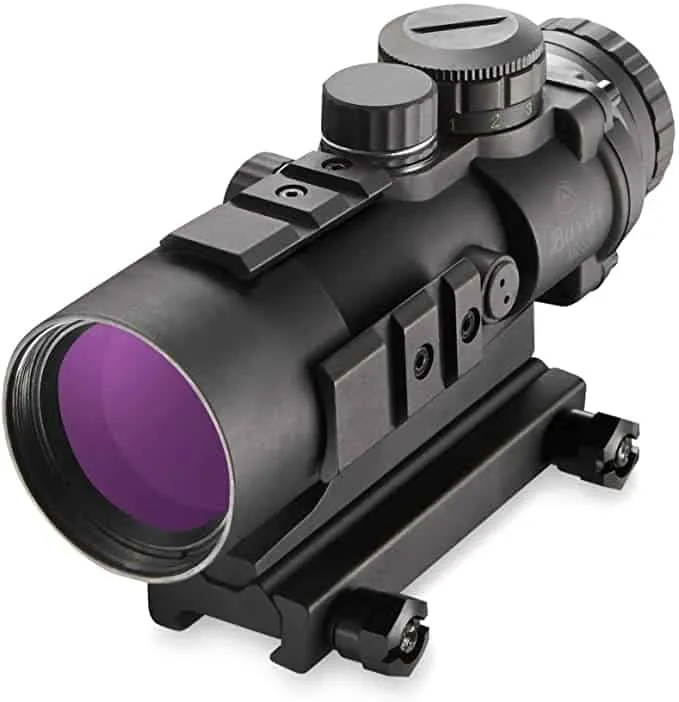 Specifications
| | |
| --- | --- |
| Manufacturer | Burris |
| Model | AR-536 |
| Focal Plane | FFP (First Focal Plane |
| Magnification | 5x Magnification; Fixed |
| Objective Lens Diameter | 36 millimeters |
| Close Focus | 25 ft |
| Dot Size | 3 MOA |
| Type of Reticle | Illuminated Ballistic CQ™/Ballistic AR; Red; Green |
| Eye Relief | 2.5-3.5 inches |
| Parallax/Focus | Fixed at 100 yards |
| Adjustment Graduation | ⅓ MOA |
| Windage Adjustment Range | 70 MOA |
| Elevation Adjustment Range | 70 MOA |
| Field of View | 20 feet |
| Length | 5.75 inches |
| Weight | 18.75 ounces |
| Illumination Controls | Rotary dial |
| Mount | Picatinny |
| Finish | Matte Black |
| Accessories | Weaver/Picatinny-style mount; User manual; Anti-reflection device; Microfibre cloth; Carry case |
Design and Durability
Compared to most fixed/variable magnification scopes, the Burris AR-536 is compact with its 5.8-inch length, but it's pretty hefty with almost 19 ounces tops.
Installation is easy with the Picatinny rails on three sides, and it can also fit M4 rifles as well.
Overall, the AR-536 has a very commendable aircraft-grade aluminum construction and a nitrogen-purged scope with a shockproof, fogproof, and waterproof design, built to withstand seriously harsh recoil from AR-15 rifles and their 5.56/.223 calibers.
It has a heavy but well-balanced construction, and if you somehow manage to dent or crack the scope, Burris has you covered with a lifetime warranty.
Personally, I think that the scope could've been designed with lockable turrets that prevent you from accidentally messing up the settings and adjustments, but that's just me.
I like how the sun shield helps reduce glare if it's too bright to see, and it's really easy to install with the screws at the end of the sight.
Magnification
The Burris AR-536 has a 5x fixed magnification range which most people really like, but some think that 3x would've been just fine.
The close focus comes in at 25 feet, and the parallax focus is set at around 100 yards, which definitely dictates acceptable medium-range shooting. However, I would complain that a 5x scope definitely needs parallax adjustment, and that might be a major drawback for some.
After some rigorous field testing, I'm convinced that the AR-536 is most efficient around the 100-yard range, but it can also work well up to 550 yards with no serious precision drawbacks.
Anything above 700 yards is a no-go.
Reticle
The AR-536 has two reticle options; the Ballistic CQ™ and Ballistic AR, both of which can be red, green, or illuminated. Without batteries, the reticle is black and still very visible during daylight.
The Ballistic CQ reticle offers windage and bullet drop calculation hash marks, and the five red and five green brightness settings can be really useful for most AR-15 shooters.
Additionally, I noticed the user's manual contains a very informative reticle diagram that shows you bullet drop marks, corresponding MOA, and how the reticle functions with a third of a click value.
Windage and Elevation Adjustments
The Burris AR-536 offers windage and elevation adjustment up to 70 MOA. The turrets have a satisfying click with a third of an MOA, and I recommend you use a dime to make the adjustments.
Additionally, the caps are capped, so they protect your adjustments and settings from accidental mishaps. They're also connected to the sight with steel cables.
Eye Relief
Here's the bad news. The Burris AR-536 has a very short eye relief with 2.5 to 3.5 inches, which is less than optimal for most shooters in lots of situations.
You're basically forced to constantly adjust it and mount it back just to get a better FOV, oftentimes at the sacrifice of co-witness.
All in all, the Burris AR-536 is definitely a solid prism scope, but the eye relief is atrocious, given that it's specifically designed for AR-15 rifles.
Battery
Finally, a CR2032 battery illuminates the scope and depending on the brightness setting, the battery will serve you for a generously long time.
At the brightest, the battery will last you around 200 hours. For me, that's a big plus.
Even when the battery dies, the reticle is really easy to pick up as it has been etched directly onto the optical glass.
Pros & Cons of the Burris AR-536
Pros
Very visible, etched ballistic CQ reticles with illumination
Five brightness settings
Excellent prism glass clarity
Compact and durable
Waterproof, shockproof, and fogproof
Picatinny rail system
Effective up to 700 yards
Retainer cable included so you won't lose the front and back turret caps
The extra accessories are pretty generous for the price
Lifetime warranty
Cons
No parallax adjustment 
Requires 65-inch/pound torque wrench because the reticle is canted
Heavy
Eye relief of 2.5-3.5 inches is pretty horrible for most AR-15 users
FAQs
Here are some frequently asked questions about the Burris AR-536 scope.
Is the Burris AR-536 Compatible With Other Rifles?
Judging by the reticle that's suited for 5.56/.223 and 7.62×39 calibers, the AR-536 scope works best with AR-style rifles.
You're still free to use it on any deer rifles as well, as it offers excellent target acquisition and tracking from 100 to the 550-yard range, so go nuts.
How to Mount the Burris AR-536 Scope?
It's important that you have a ½ inch wrench in order to loosen and tighten the nuts on the left side with a 65-inch/pound tightening, as recommended by Burris themselves.
Before you tighten the scope to the receiver, adjust the scope's position for eye relief from 2.5 to 3.5 inches.
The scope is compatible with a Picatinny rail, and the mounting bracket is removable and can be easily attached to the scope via two screws.
What's the Best Range for Using the Burris AR-536?
With a 5x fixed magnification, the Burris AR-536 works best for short to medium-range hunting and tactical applications.
It's definitely suited for the 100 to 500-yard range, but you can also reach a 700-yard range with the right rifle. I would recommend you some nice 6.5 Creedmoor-caliber rifles.
The Burris AR-536 is good for extra close-range as well, but you're better off with red dot sights that have a better field of view and eye relief.
What Do the Others Have to Say?
Here are some interesting testimonials and review snippets from customers that bought the Burris AR-536.
Alternative Scopes to the Burris AR-536
Check out these alternative rifle scopes if you think the Burris AR-536 doesn't suit your AR-15.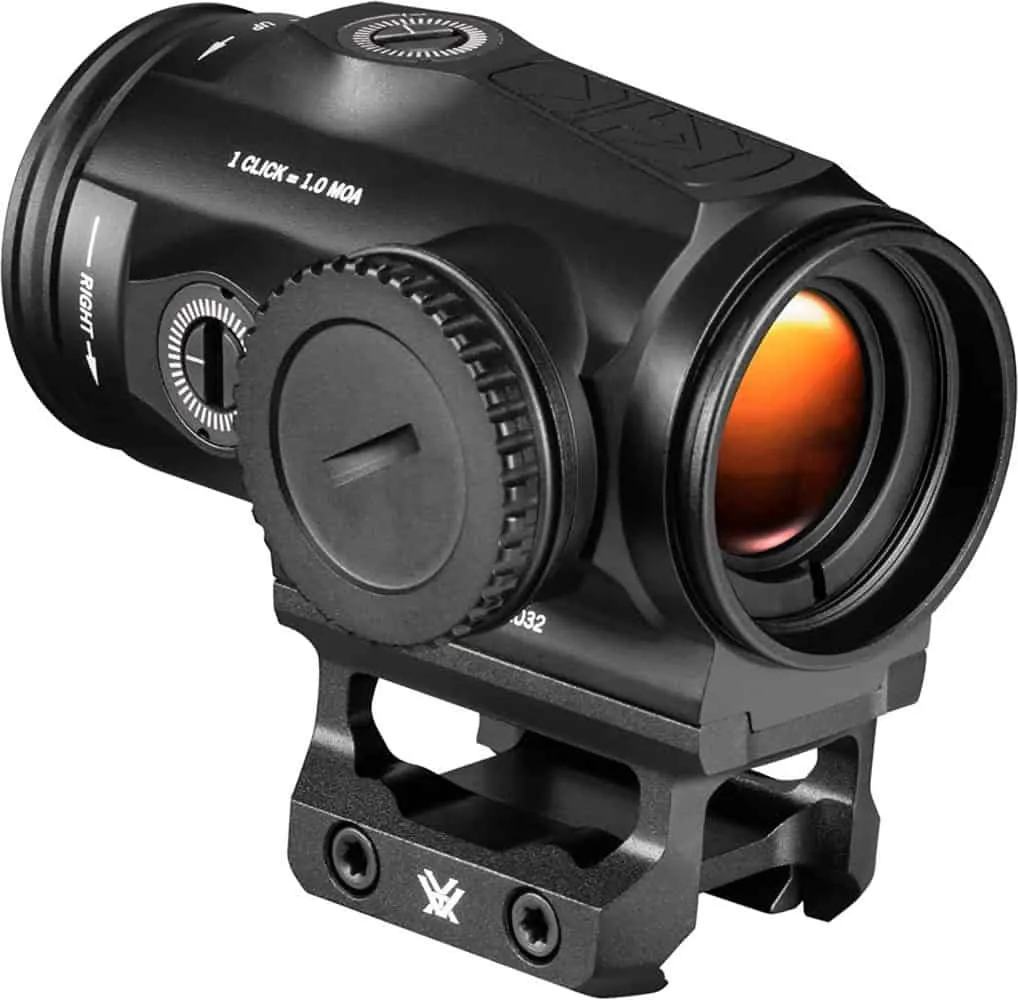 The Burris AR-536 and the Vortex Spitfire are very neck-and-neck with their overall features and price, but the differences are that the Spitfire has 3x magnification, while the Burris AR-536 5x.
The Spitfire is definitely better for shorter ranges. However, the Spitfire has a much better 31-feet field of view, and it offers 120 MOA turret adjustments.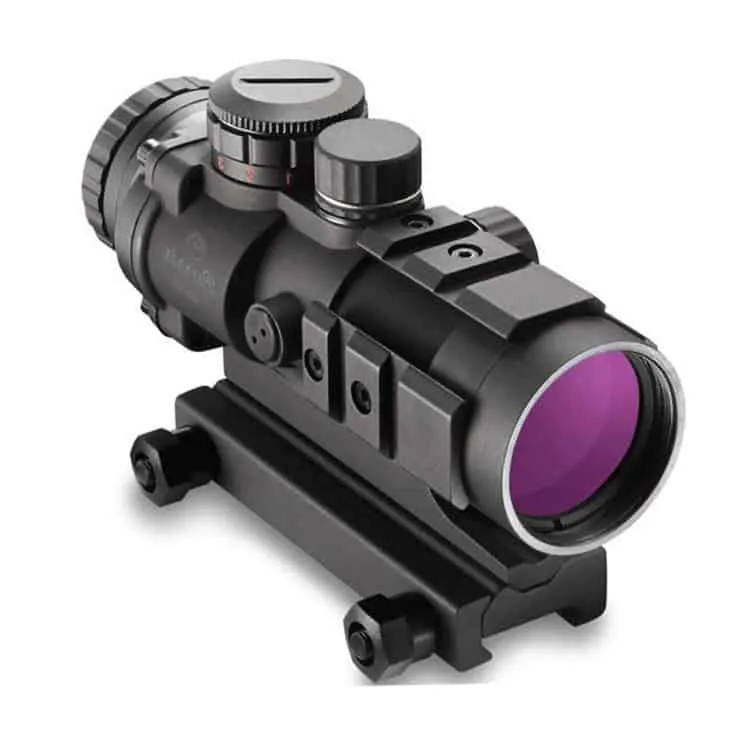 Hailing from the same series, the Burris AR-332 and AR-536 are made for AR-15 rifles.
The difference is that the 332 is just a minor downgrade with 3x magnification, 32 mm objective lens, and a much more affordable price, so this might be just your thing.
Much like its big brother, the AR-332 has the same reticle options, but it's not as bright or clear.
Still, both scopes have durable construction and a weather-resistant build, but the 332 is definitely built better for close-quarter combat (not short-range).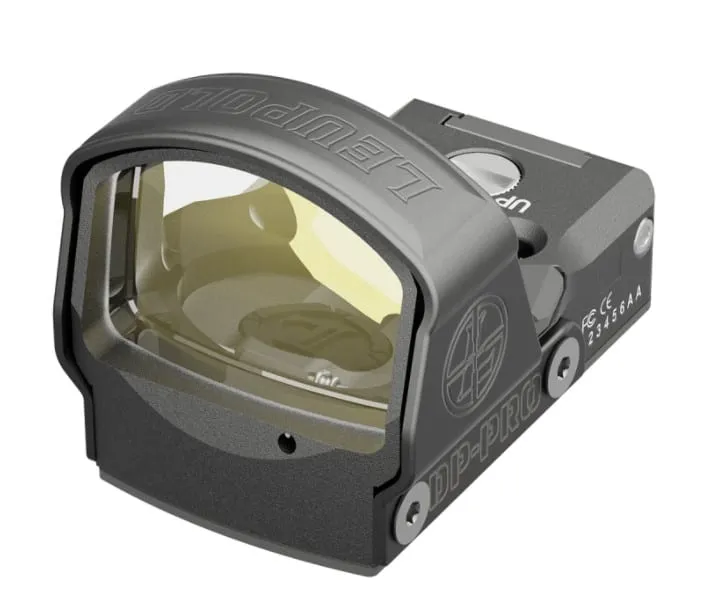 Finally, we have the Leupold, a seriously versatile piece of optics that fits pistols, not just AR-15 rifles.
The Leupold DeltaPoint Pro is a mid-tier reflex dot with a very unique sighting system and a 2.5 MOA or 7.5 MOA dot triangle, so you can use it either for a Glock or even a .458 SOCOM rifle.
I recommend this one if you're tired of red dots and prisms and looking for some cutting-edge, competition-grade optics for a reasonable price.
Conclusion – A Mid-Range Burris Powerhouse With the Spirit of a High-End Prism Scope
I can't believe it either, but the Burris AR-536 has all the features of a competition-level ACOG (Advanced Combat Optical Gunsight) with just one-third of the cost. Burris makes it possible.
The Burris AR-536 is a seriously versatile prism scope that works perfectly for close-quarter to mid-range applications.
The etched, illuminated reticle, crystal clear glass, five brightness settings, decent battery life, and attractive price make it a usual choice for AR-15 riflemen this year. 
Most complaints target the lousy eye relief and the overall heft, but Burris includes the FastFire III Reflex red dot, so that's a nice compensation for it.
Overall, it's a 5x magnification prism scope well worth its price, and it definitely offers the essential functionality, suitable for low-light scenarios and mid-range effectiveness.
Stay safe, shoot straight.
Explore more