10 Best Places to Buy Ammo Online [2023]: Find The Best Ammo Deals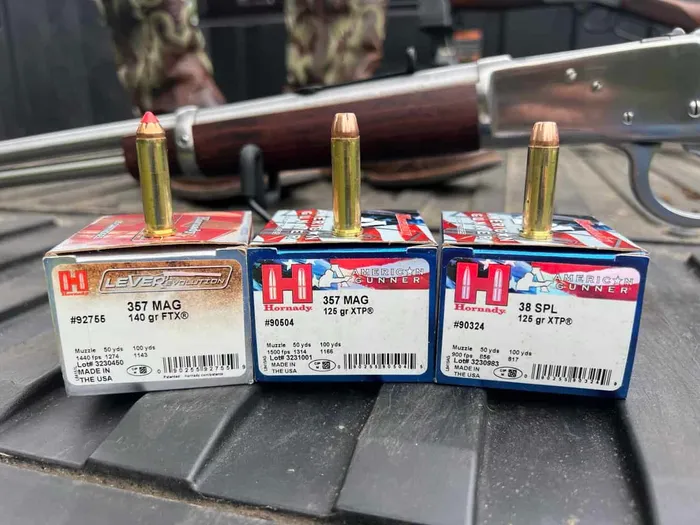 10 Best Places to Buy Ammo Online [2023]: Find The Best Ammo Deals
Welcome to the world of online ammunition shopping, where convenience meets variety.
As a seasoned shooter, I've navigated this landscape extensively, from stocking up for hunting trips to gearing up for the range.
In this guide, I'll cut through the clutter to help you find the best places to buy ammo online, balancing quality, cost, and speed. We'll tackle key considerations like state regulations, budget-friendly buys, and top-tier rounds, ensuring you're well-armed with knowledge for your next purchase.
Here are my biggest pieces of advice when buying ammo online:
I find that buying ammo in bulk, like 1000+ rounds, online often gives me the best deals.
I prefer to look for quality brands such as Blazer Brass, Fiocci, S&B, and CCI Mini Mags.
I stay mindful of market conditions, as prices and availability can fluctuate, affecting when I choose to purchase.
Plus, I'll address some common questions to clear up any uncertainties. Let's dive into the digital world of ammo shopping, making your next purchase both informed and straightforward.
But first, here are our favorite online ammo stores, in no particular order –
Can I Buy Ammunition Online?
Absolutely! In most places across the United States, you can buy ammo online and get it sent directly to your front door. Here are some state restrictions you may want to look into, though –
| State | Ammunition Shipping Rules |
| --- | --- |
| Alaska | Sorry, no ammo shipments |
| California | Shipments only to Licensed Ammo Vendors or FFLs |
| Connecticut | Need State issued ID and Certificate/Permit |
| Hawaii | Unfortunately, no ammo shipments |
| Illinois | Both FOID card and State issued ID needed |
| Massachusetts | A Firearms ID is necessary |
| New Jersey | Firearms ID required |
| New York | Shipments to Certified Ammo Seller or FFLs only |
| Washington D.C. | Regrettably, no ammo shipments |
It might seem a little tricky to buy ammo online at first, but it can feel tiresome when you're trying to find a special type, can't find lower prices, or are not 100% sure about your local laws.
Lots of people just go directly to Ammo.com and don't look anywhere else. I used to do that, too.
But guess what? There's a whole bunch of trustworthy websites that sell ammo, and they have all sorts of types and gear you can choose from. I've discovered some cool ammo on these other sites that I couldn't find on sites like Ammo.com. So, don't be scared to explore – you might be surprised by what you find!
10 Best Online Ammo Stores
There are no easy answers. Most retailers offer a pretty narrow price range for ammo, yet they still vary in cost.
Ammo prices often differ from vendor to vendor, and current events can throw the demand-supply curve out of whack, creating weird shortages and spikes in prices.
We highly recommend subscribing to your local gun retailers to catch all the latest sales.
Here's a handful of the best ammo retailers that offer great deals when you're buying in bulk:

Natchez has become my go-to online retailer for buying ammo, thanks to a combination of range, quality, and customer service. We've shot thousands of rounds purchased from Natchez and used that to write some of our gun reviews at GunMade.com.
Their extensive inventory amazed me, covering various ammo types, from premium to budget-friendly options. This variety served my immediate needs and ignited my curiosity to explore different ammunition types for my various shooting activities.
My personal experience with Natchez's customer service is also worth mentioning. On one occasion, I was unsure about the compatibility and reliability of a particular ammo type with my firearm. I reached out to their customer service, and the support I received was impressive.
They were knowledgeable, patient, and professional, guiding me to choose the right ammunition. This experience made me feel valued as a customer and reinforced my trust in their service.
Lastly, I appreciate the balance Natchez strikes between quality and affordability. They have competitive pricing, frequent sales, and provide ample information about each product, allowing me to make informed decisions that fit my budget without compromising quality. The combination of all these factors makes
Natchez is a standout for me in the online ammo-purchasing space. Their commitment to serving the customer's needs, based on my personal experience, sets them apart and has solidified their place as my favorite ammo retailer.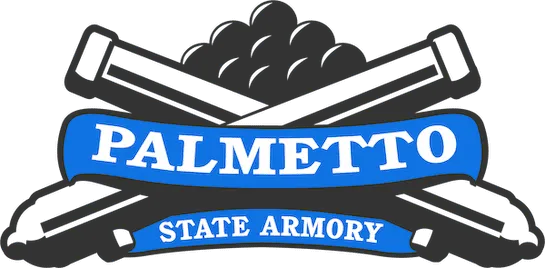 Palmetto State Armory, or PSA, is another of my favorite online retailers for ammunition. PSA stands out because of their commitment to providing high-quality ammunition at a price that doesn't break the bank.
They often have great deals and sales that make stocking up on ammo a less daunting task for my wallet. In my experience, their prices have consistently been competitive and, in some cases, the best, compared to other online retailers.
One of my memorable experiences with PSA involved a bulk order of ammunition. Despite the size of the order, PSA managed to ship it quickly and efficiently, ensuring that the ammo arrived at my doorstep in excellent condition. The efficiency and professionalism displayed by PSA in this instance left a lasting impression on me.
Finally, PSA's customer service is top-notch. I once had a query about the specifications of a particular ammo type, and their support team provided comprehensive and prompt assistance. Their commitment to customer satisfaction, coupled with their extensive selection of high-quality and affordable ammo, certainly makes PSA one of my favorite online ammunition stores.
Best for Quick Delivery – Lucky Gunner

Lucky Gunner has been a go-to place for both newcomers and veteran gun enthusiasts. It boasts the largest ammunition stock in the US.
These folks offer fast shipping, real-time inventory, regular discount prices, and they also have a shipping estimator so you can calculate your order.
We've been loyal customers of Lucky Gunner in the last couple of years and never had a problem with our orders.
Have you ever purchased ammo only to receive an email stating they're out of stock? Ever had to wait days for a refund? That's never the case with Lucky Gunner.
These guys regularly check their inventory and have a great big selection of stuff, but what sells me is the speedy delivery.
Best Subscription Based Service – AmmoSquared

AmmoSquared is a company that provides a subscription-based ammunition delivery service. Their mission is to make it easy and convenient for people to get the ammunition they need.
AmmoSquared was founded in 2015 by Dan and Danielle Morton, a husband and wife team. The Morton's saw a way to simplify the purchase of ammunition… customers should be able to buy ammo over time like funding a savings account. With that idea, AmmoSquared (AMMO² for short) was born.
The AmmoSquared program works like this: customers sign up for a monthly subscription, and then they receive their ammo automatically every month. There are no contracts or cancellation fees, so customers can cancel at any time.
AmmoSquared offers a variety of different ammunition types and calibers, so there is sure to be something for everyone. They also offer a 100% satisfaction guarantee, so customers can be sure they're getting the best possible product.
AmmoSquared is changing the way people buy ammunition, and making it easier and more convenient than ever before. Sign up for your monthly subscription today and see the difference for yourself!
Best For Specialty Ammunition – Brownells

Another place to find great shipping and bulk ammo deals is Brownells.
Usually, this is where I grab my hunting and camping equipment from.
Their stock consists of all kinds of gun blueprints, security devices, ammo cans, camping supplies, optics, and all kinds of other accessories, much like Cabela's.
Brownells holds customer service as their highest priority. Despite being an older company, their website offers an excellent overview of their stock and useful shipping functions and is well-adjusted for customer experience.
We recommend the Winchester USA 5.56mm NATO ammo. It goes from $0.86 to $1.05 per round, and you can easily catch some cool discount on other ammo like .224 hollow point Hornadys.
Unlike most older retailers, they don't have any problems with stuck orders and halfway transactions.
They also have a flexible customer return policy, allowing customers to return any unsatisfactory product, which rarely happens.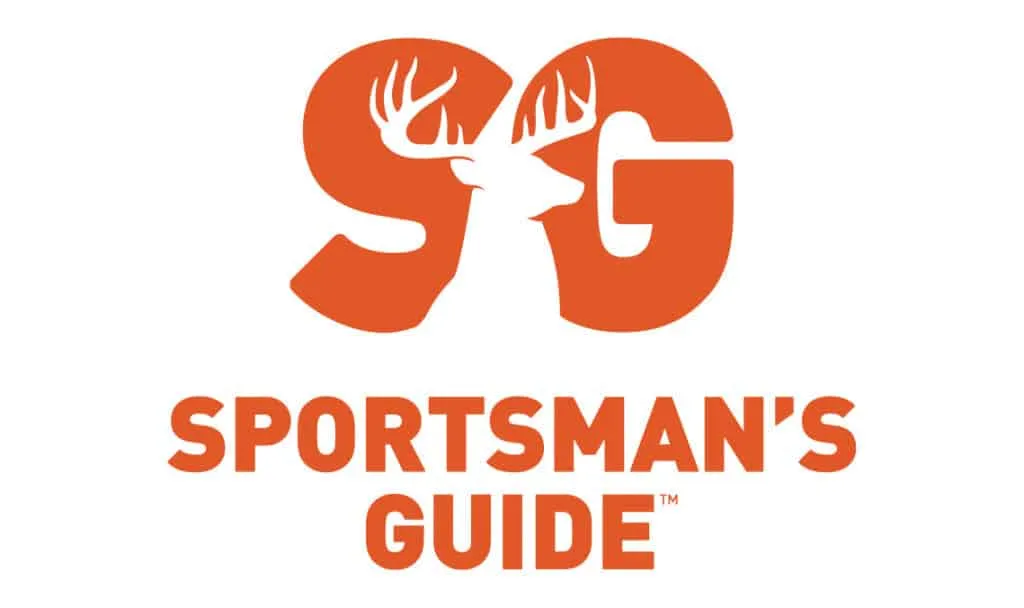 Everything the outdoorsman needs, these guys have it.
True to their name, you can find great deals for bulk ammo for the 9mm, FMJ, and 124 grain.
Sportsman's Guide offers backorder for ammo, meaning you can order an item that's out of stock. How cool is that?
What's best is that they offer memberships with 10% discounts on gear and 5% on ammo and guns.
EXPERT TIP: Check for Membership Benefits: Some stores offer discounts and perks for members.
Best All-Around Selection – Cabela's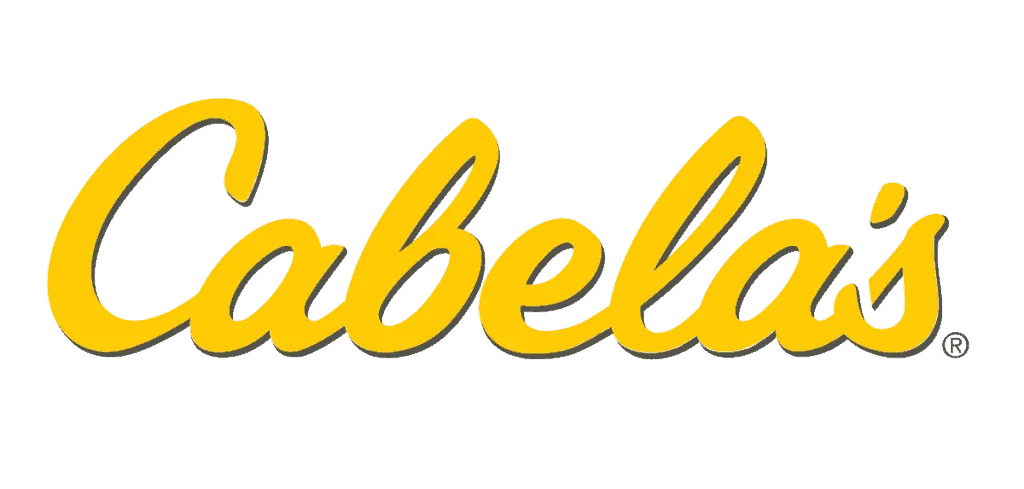 This retailer is famous for being an advocate for ethical hunting and conserving the environment.
Cabela's has fantastic hunting gear like high-quality optics, hunting/fishing equipment, and clothing. It's also a go-to place for campers and boaters.
If you're looking for some heavy full metal jacket ammo, they usually have great sales on some 5.56mm NATO 62gr full metal jacket Hornady Black Ammo.
Favored by hunters and fishermen, Cabela's has the best of the best in hunting ammo. Just name a random caliber, and Cabela's has it.
Best For Competitive Prices – SG Ammo

SGAmmo.com is a top choice for online ammunition purchases, known for its vast selection and competitive pricing.
As a family-owned business, it provides a personal touch, offering both common and rare ammo types.
The website is user-friendly, facilitating easy navigation and purchase. Customers benefit from excellent value through regular deals and bulk buying options.
Additionally, SGAmmo.com is praised for its efficient shipping, secure packaging, and responsive customer service, making it a preferred destination for shooters seeking quality and reliability in their ammo supply.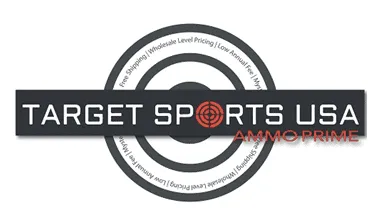 Target Sports USA is a leading online store renowned for its extensive inventory of over 100 million rounds of bulk ammunition, including a variety of calibers for handguns, rifles, rimfire, and shotguns.
They stand out for offering free shipping on all bulk ammo orders, with no need for coupon codes, making them an excellent choice for both casual and competitive shooters. Their commitment to customer satisfaction is evident in the testimonials, with customers praising their vast inventory, fast shipping, competitive pricing, and exceptional customer service.
Target Sports USA goes beyond just sales, providing valuable information and education to their customers, fostering a loyal customer base. Their dedication to customer service and respect for the Second Amendment further solidifies their reputation as a top-tier ammunition provider
EXPERT TIP: Subscribe to Retailer Newsletters to stay updated on sales and special offers from your favorite ammo stores.
Where Can I Buy Ammo? (Online Ammo Purchase Laws by State)
It's much easier for you to go online when buying ammo. If you're looking to buy locally, you can Google 'where to buy ammo in + your state'. You should also check if you can legally buy ammo online in your state, but here's a quick table:
| State | Ammunition Shipping Rules |
| --- | --- |
| Alaska | Sorry, no ammo shipments |
| California | Shipments only to Licensed Ammo Vendors or FFLs |
| Connecticut | Need State issued ID and Certificate/Permit |
| Hawaii | Unfortunately, no ammo shipments |
| Illinois | Both FOID card and State issued ID needed |
| Massachusetts | A Firearms ID is necessary |
| New Jersey | Firearms ID required |
| New York | Shipments to Certified Ammo Seller or FFLs only |
| Washington D.C. | Regrettably, no ammo shipments |
That said, there are always regulations concerning gun or ammo purchases. Check your state's gun laws before doing anything else. Most gun/ammo laws vary from state to state.
For example, you can't buy ammo in Washington DC, Hawaii, and Alaska, while you need to have a certificate and some permits to buy ammo in Connecticut. You can buy ammo in New York locally, but if you're going online, your ammo needs to be sent to an arms dealer with an FFL (Federal Firearms License) or a special seller. More info here.
A lot of states allow online ammo purchases if you have an ID and other permits. See your local regulations for further details.
How To Find The Best Ammo Deals
If you live in a state that allows online ammo orders, there are price comparison search engines for finding which retailer has ammo in stock and the best prices.
This was a lifesaver during this COVID-19 crisis, as many popular calibers were either out of stock or insanely overpriced. It's also extremely helpful in today's world with all the wars going on and ammo prices skyrocketing.
At GunMade.com, we are building out the largest online gun and ammo search engine, so sign up for our newsletter to stay updated on how to find the best prices. You can also use other ammo search engines like Ammoseek to find the best ammo prices!
Can I Buy Ammunition Online in California?
As one of the states with the most strict gun laws in the US, California only allows properly licensed gun vendors to sell ammo and they are obliged to keep ledgers on all ammo purchases.
They require background checks, each city has its own rules, some won't allow tracers, and the pandemic only complicated things further.
If you're a proud Cali resident, stick to local shops until this whole thing blows over.
Best Ammo Brands on the Market Today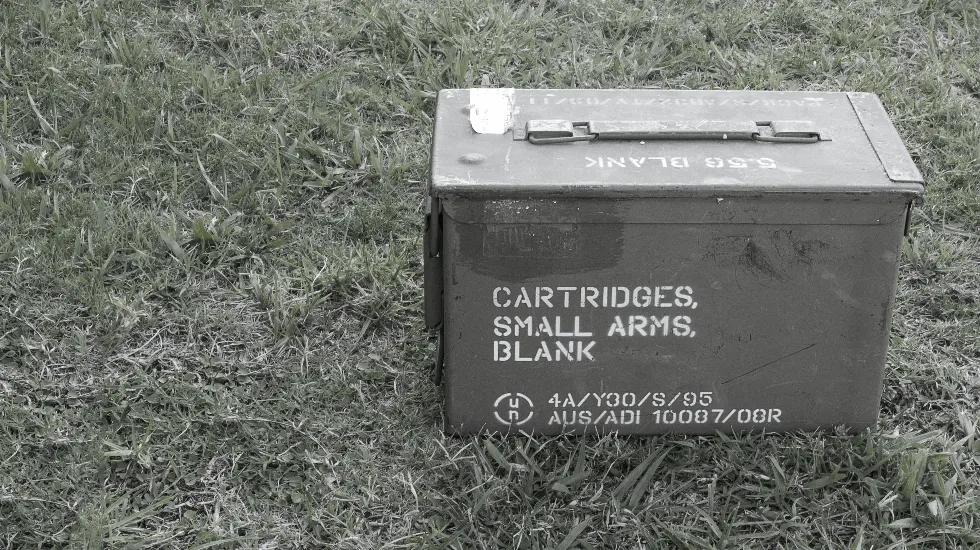 Next, we'll talk about some important brands on the market that are top quality, safe, and cost-effective.
Here's my personal choice of ammo brands. I focused on price, functionality, practicality, and whether or not they're difficult to find these days.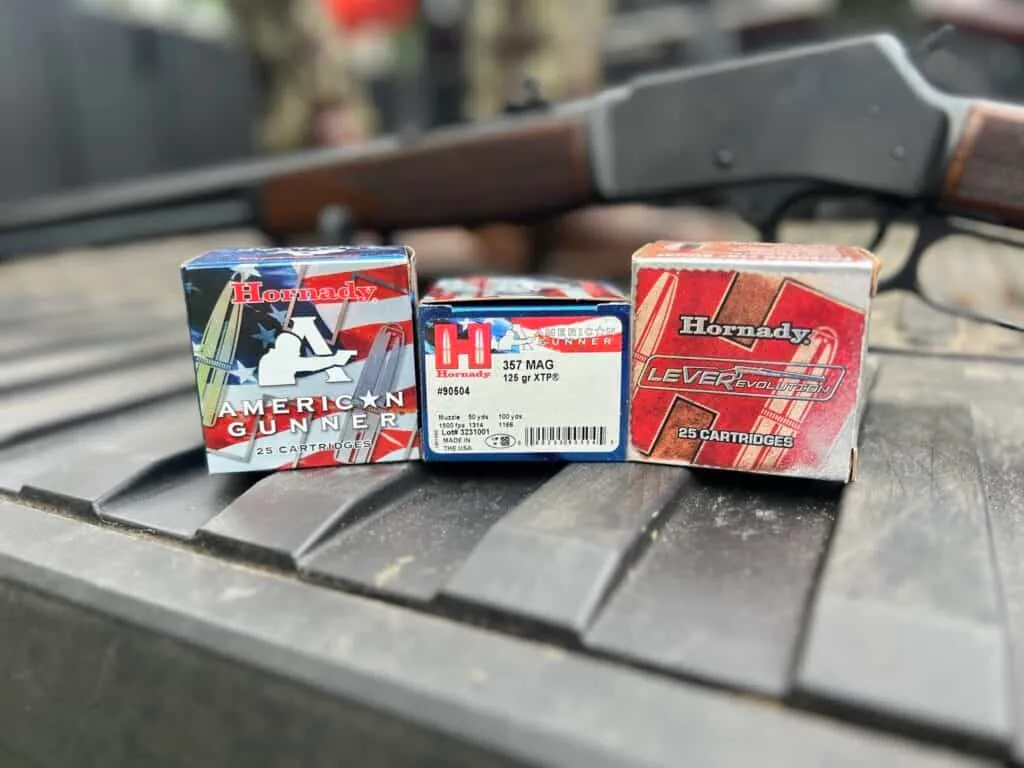 Let's begin with a brand that, while on the pricier side, has become one of our top choices.
Hornady is a name that comes up quite frequently in our gun reviews, given their top-notch ammunition quality. This US brand stands tall among the best ammunition manufacturers.
Originating from Grand Island, Nebraska, Hornady is a brand that has earned our trust over time. Their consistency in maintaining high standards over the years is remarkable and noteworthy.
In the realm of premium ammo, Hornady is undoubtedly a top contender. It is particularly favored among our team when it comes to long-range shooting, especially with their exceptional 6.5 rounds. This preference is based on our personal experiences and extensive use of Hornady ammo in various gun reviews. We can confidently say that Hornady is among our favorite ammunition brands.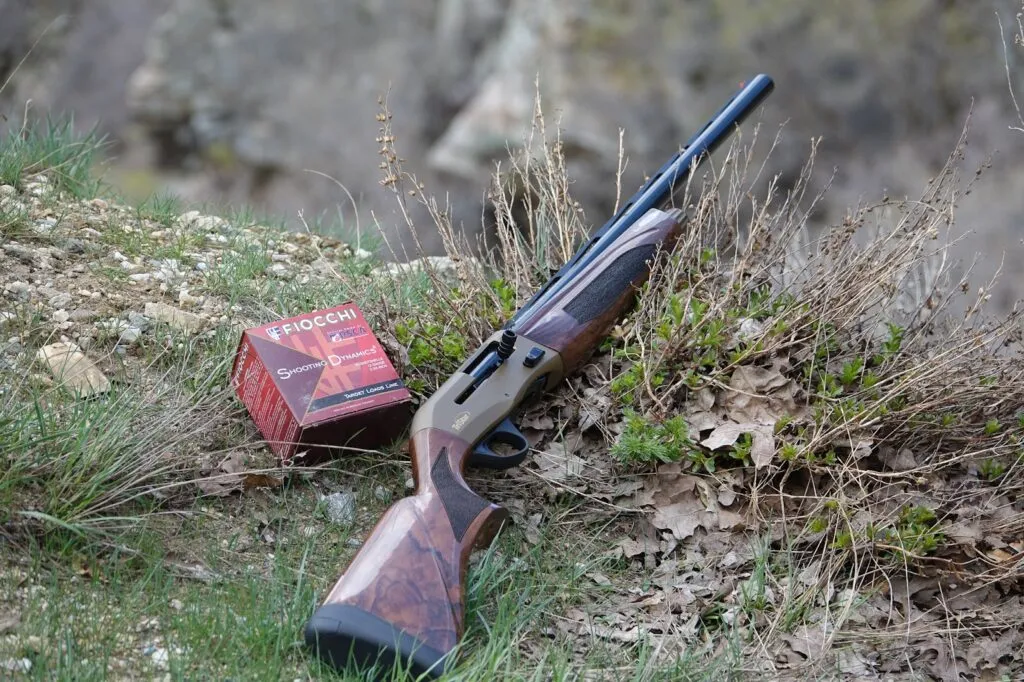 Fiocchi is one of Italy's oldest and most popular ammo companies. This Italian standard is a close second for premium ammo. They're slightly overpriced, but they are known for their consistency and stability.
We recommend the Fiocchi 9mm 115gr FMJ, as a top-shelf pistol standard. To date, I've had no problems with this one, and the accuracy is more than decent.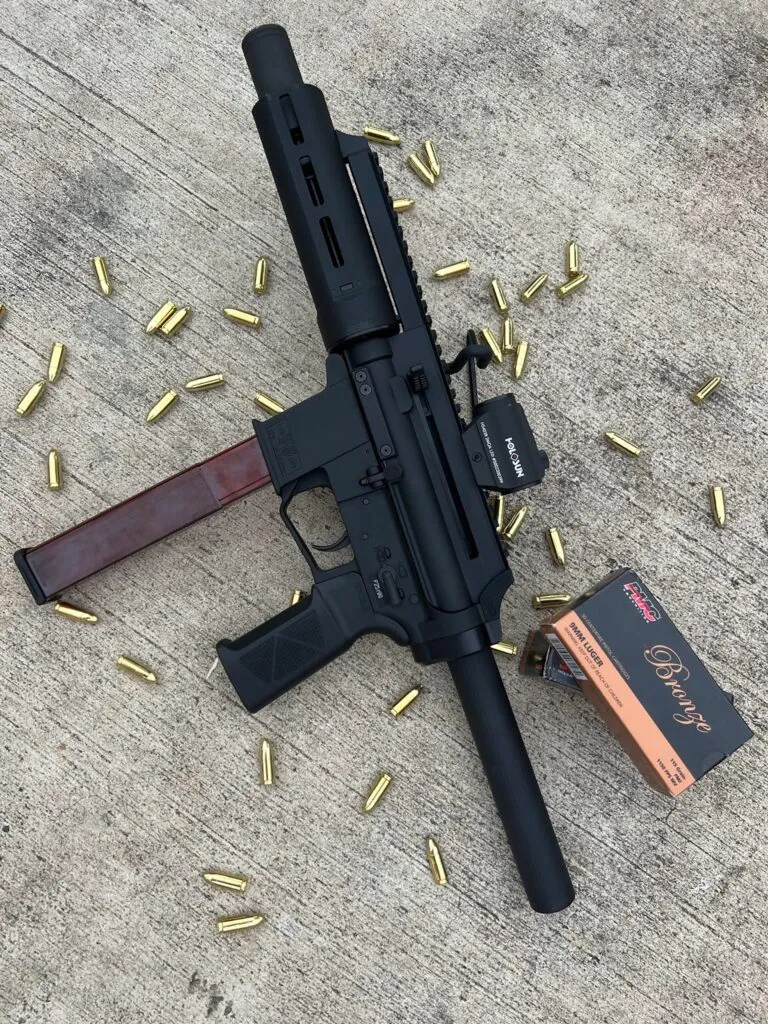 This South Korean manufacture can be purchased almost anywhere in the US. They are a budget brand, but they are pretty flexible with most calibers.
Ammo from this brand is usually used for target shooting, and if you're a beginner gun nut, go nuts with this one.
American Eagle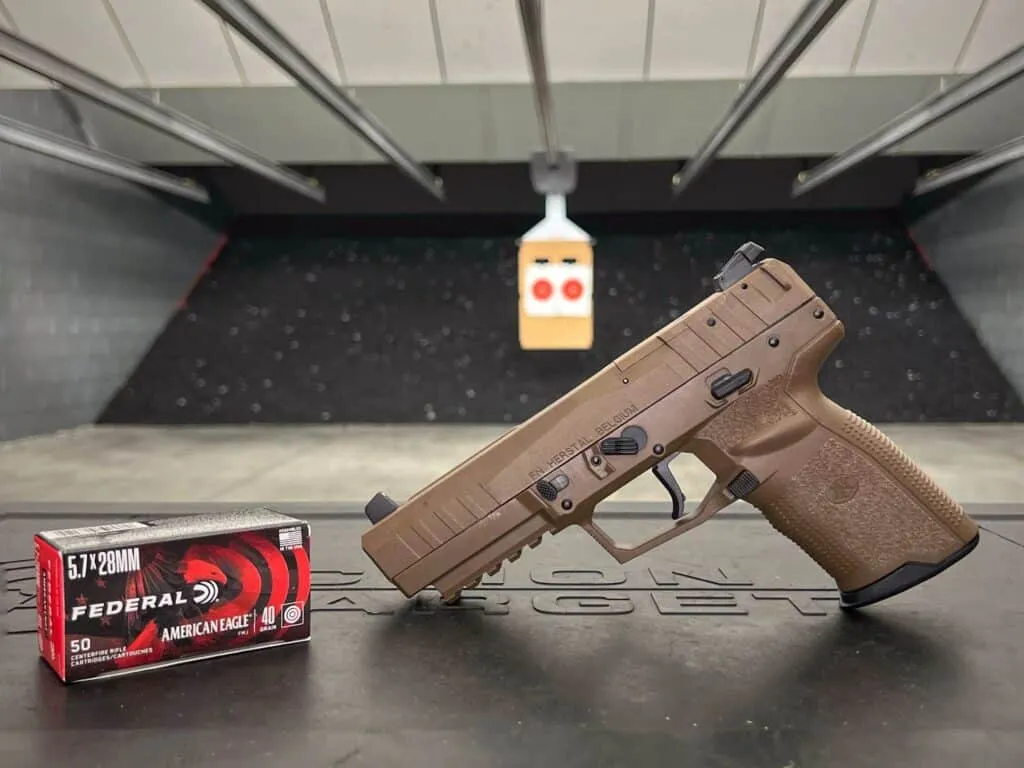 Now let's switch gears and talk about a brand that has proven to be an excellent value in our gun reviews – American Eagle.
American Eagle provides ammunition that balances affordability and quality, earning its place among the top ammunition brands in the US.
Hailing from Anoka, Minnesota, American Eagle has built a strong reputation for reliable, consistent performance. Their reputation is backed by our personal experience in using their ammunition in a range of gun reviews.
When it comes to value ammunition, American Eagle stands out. Whether we're engaged in plinking, target practice, or competition shooting, their rounds have consistently delivered satisfactory performance.
This balance of affordability and quality has secured American Eagle a spot on our list of favorite ammunition brands based on our hands-on experience and extensive testing.
Blazer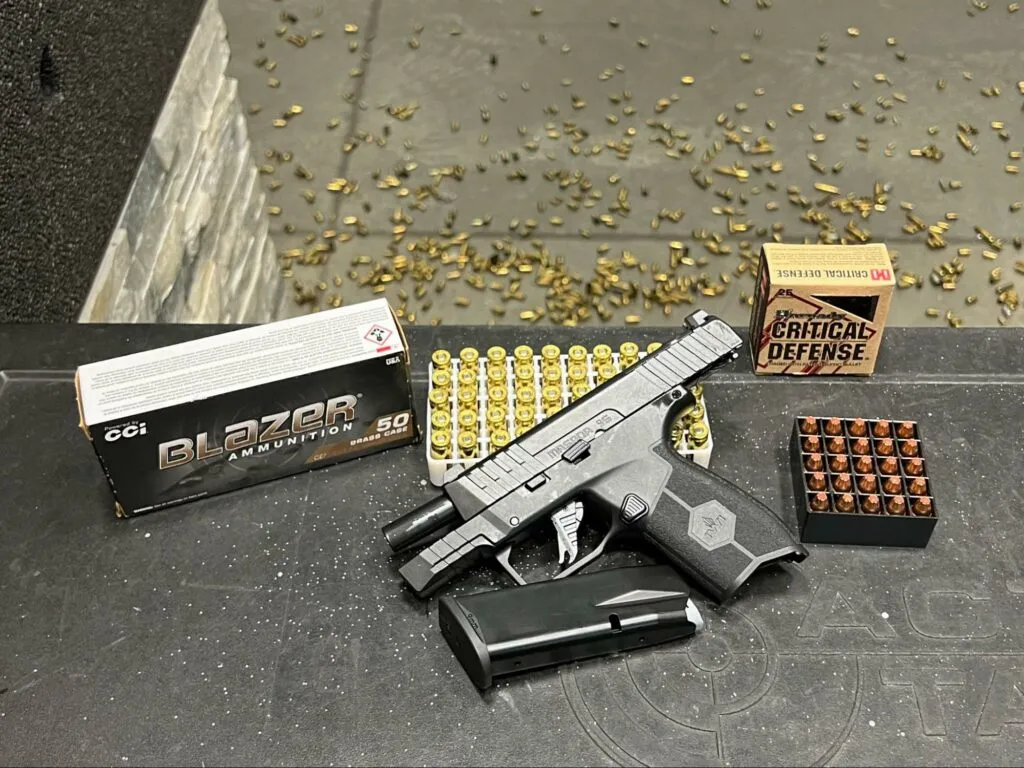 Blazer's cheapest ammo types use aluminum instead of the standard brass cases. Over the years, they have earned a reputation for reliable plinking ammunition.
Their .22 LR ammo is a rimfire regular, and their 9mm isn't half bad either. Minor chokes here or there, but I've had no major problems with this standard ammo.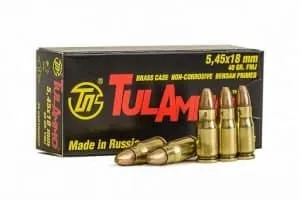 A Russian ammunition standard. Tula is known for being an AK-round brand. It's affordable, polymer-coated steel casing ammo, and pretty much does whatever an AK-47 standard does.
Lake City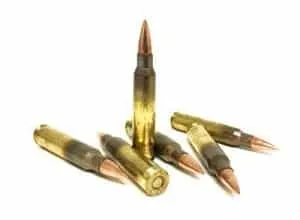 Lake City sells surplus ammo throughout the US. You can't miss them.
It's US government-owned and they make brass and bullets for other suppliers. It's a pretty standard ammo quality, and the quality is top-notch.
Different Types of Ammo You Can Buy Online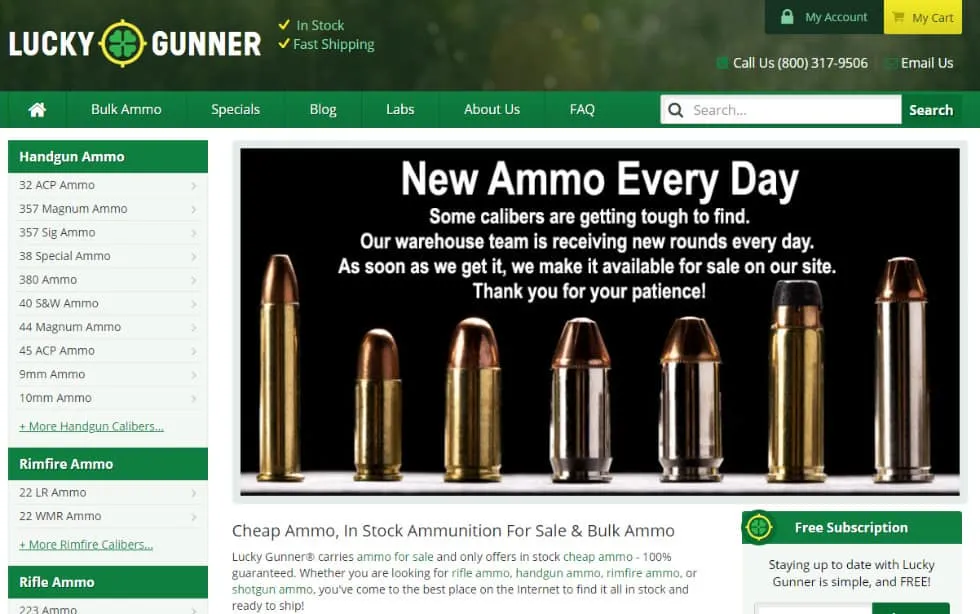 Depending on what you need, you can find quality and cost-effective types of ammo for your caliber if you're buying ammo online.
Let's start with the handgun ammo.
Handgun Ammo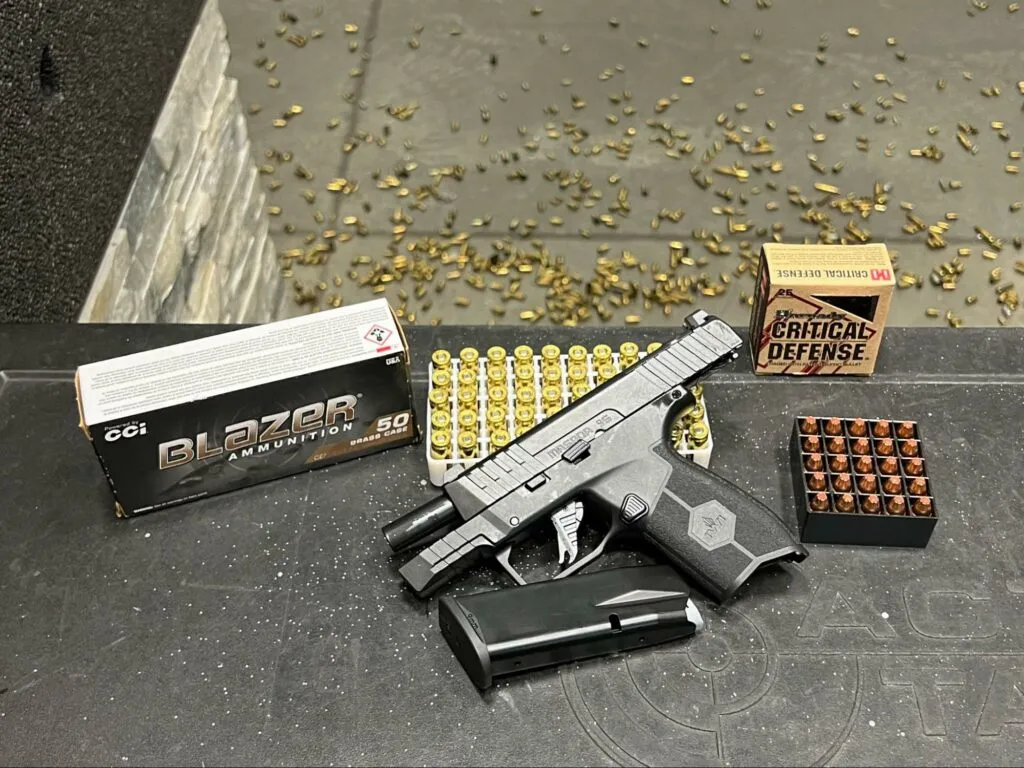 This is the concealed carry, used for self-defense, law enforcement, or home protection.
The handgun is a small, and lightweight weapon with a certain barrel that uses 9mm bullets. You can also find other cartridges such as the .45 Colt, the .357, and the .40 Smith & Wesson, which use other calibers, and most folks use them for security.
The 9mm Luger Ammo, for example, costs around $.25 per round. While steel or aluminum cartridges are an okay choice, I strongly recommend buying brass ones.
Go for the 124 g instead of the 115 g for an overall better feel with the recoil.
Rifle Ammo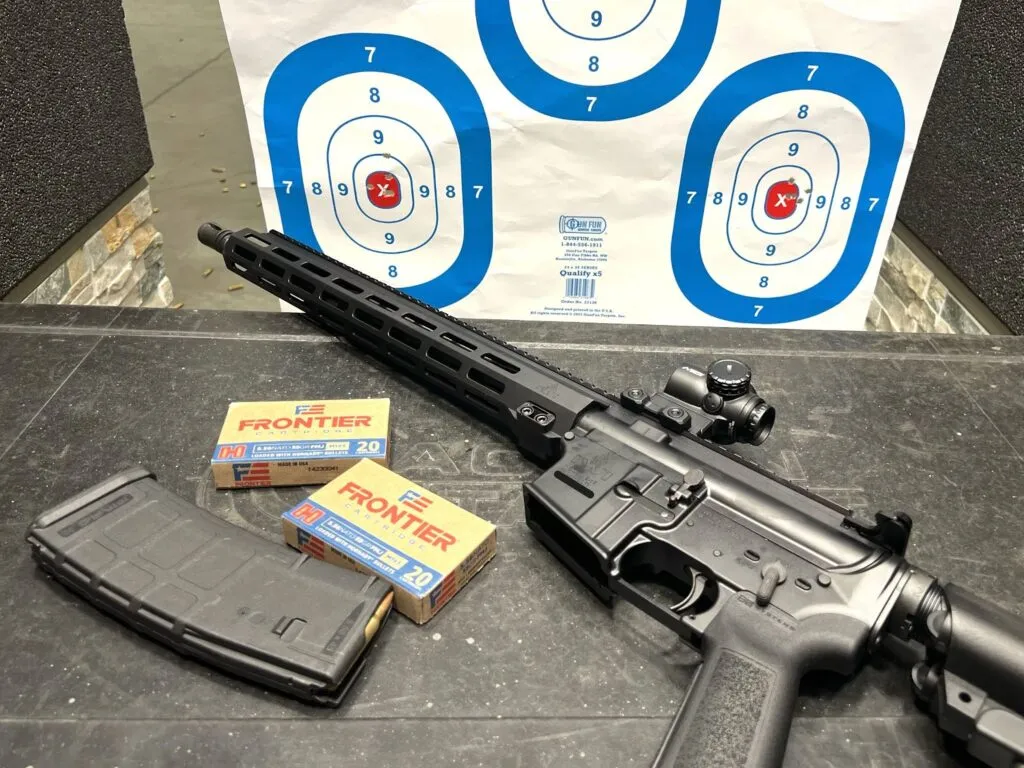 Rifles use an ammo shape whose design hasn't changed much over the years. It's perfect for hunting and target practice.
There's an insane number of rifle ammo calibers to choose from and you need to have certain ammo types if you're planning to hunt a brown bear. You can go for 6.5 Creedmoor, or a .270-.308 Winchester. A .280 Remington usually does the job just fine.
The Winchester and .223 Remington are the most popular rifle ammunition, so customers usually find great deals on these types.
Rimfire Ammo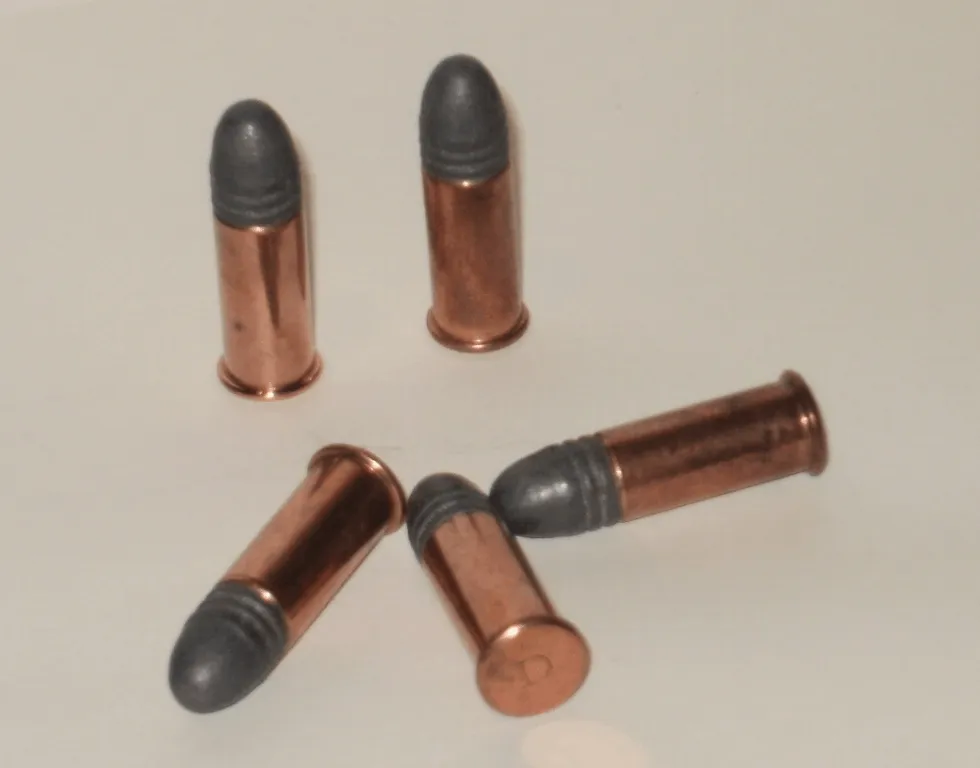 This type of ammo is what you'd most commonly use when you're learning how to shoot.
Rimfire ammunition is used for small game and varmint hunting. It has less power than centerfire ammo.
If you're looking forward to plinking this spring while on a budget, grab yourself some Federal Auto Match rimfire ammo from Brownells and load up the .22 caliber.
Shooting bottles has never been more fun.
Shotgun Ammo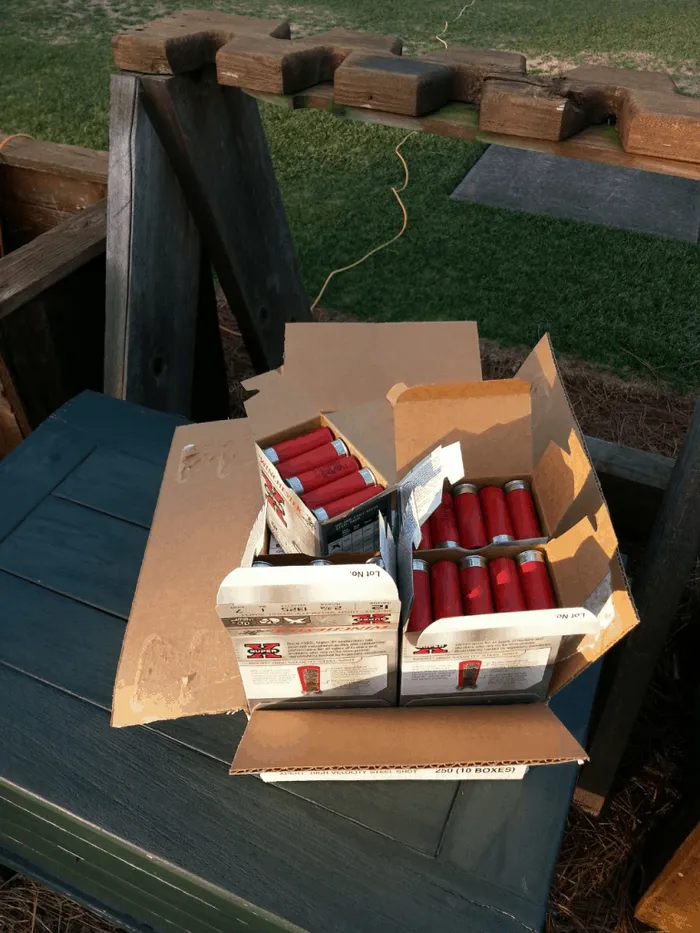 Anyone would recognize shotgun ammunition. It's highly versatile and it's not to be trifled with.
The grains inside the shells offer countless combinations with buckshot, birdshot, steel, lead, regular slugs, and even rubber bullets. It's used for sport as well as personal defense.
Apart from the lead and buckshot shells, rubber bullets are used for law enforcement crowd control and protests.
For home defense, we strongly recommend going for the .33 buckshot instead of slugs. 12-gauge .69 slugs are heavy and can penetrate deeply. You don't want your slugs to go through walls.
Is It Safe to Buy Ammo Online?
It's perfectly safe to buy ammo online, but you need to check your local laws and regulations before purchasing.
Most people avoid purchasing ammo online in fear of legal issues, and there are some laws, regulations, and restrictions you'd have to keep in mind.
However, with that said, buying ammo online has very few downsides.
Downsides of Buying Ammo Online
As far as we can tell, there's just one major issue with online weapons/ammo retailers. Most of the ammo dealers are still in the process of migrating their products online and polishing up their website's interfaces. Their websites are either too slow and clunky or need serious updates.
Other problems arise when customers try to make an online payment and their transaction is stuck in the check-out process.
This is a serious issue that most ammo dealers should look into, but we're sure the bigger retailers have less problems like this.
Why Should I Buy Ammo Online?
Simply put, buying ammo online can be cheaper, easier, and can offer you a wider range of options. And, lately, more and more gun and ammo retailers have begun to set up their businesses in e-commerce, which gives us, as consumers, even more options.
Even more so, when the pandemic outbreak hit, online transactions for ammo and guns skyrocketed.
Let's be real, the only time you'll need to buy ammo at gun stores is when you forget to bring it. Personally, I prefer to order multiple types of ammo and then decide which one to purchase in bulk.
Buying Ammo Online Is Less of a Hassle
Online shopping allows customers to purchase ammo straight from the manufacturers, which is more cost-effective than going to the store.
It's also easy because you're literally a few clicks away from ordering. However, you'll usually need to wait 2-3 days before your purchase arrives.
More importantly, you have a wider variety of ammo to choose from than you'd have in a brick-and-mortar store.
Buying Ammo Online Is Cheaper
It's cheaper because regular stores have employees, taxes, and bills to pay. Online retail stores have none of that and their overhead cost is lower.
Plus, you can order in bulk and enjoy some sweet discounts. Depending on where you're buying, there could be discounts up to 15-20% when you buy in bulk and spend over $300.
Personally, I prefer to subscribe to retailer newsletters so I won't miss any ammo deals.
Final Thoughts – So, Where's the Best Place to Buy Ammo Online
Buying ammo online is more than just a convenience; it's a way to access various options tailored to your specific needs.
From my experience and extensive exploration, it's clear that understanding your local laws, comparing prices, and knowing exactly what type of ammunition suits your firearm can make this process seamless and enjoyable. Always remember to do your due diligence and take advantage of the insights and advice from experienced shooters and retailers.
Among our top recommendations, Natchez is our favorite place to buy ammo online. Their blend of quality, variety, and customer support has continually impressed us, reinforcing our trust in their service.
To sum up:
Buying online, especially buying bulk ammo saves you a lot of money. There's always a chance of discounts for you to find, especially if you have a membership or you subscribe to your ammo retailers.
There's a better selection of ammo and ammo types, and you can even find some that aren't available in local stores.
Shipping usually takes 2-3 days before your ordered ammo arrives.
Physical gun stores have only so much storage space. Going to an online ammo retailer, you can buy all the ammo you need without having to carry it home yourself.
Whether you're a beginner or an experienced shooter, buying ammo online is a journey worth embarking on, and keeping these tips in mind will ensure a satisfying experience.
If you have any questions or suggestions, feel free to comment below.
Safe shooting, everybody.
Explore more