15 Best Online Gun Stores [2023]: How To Find The Best Deals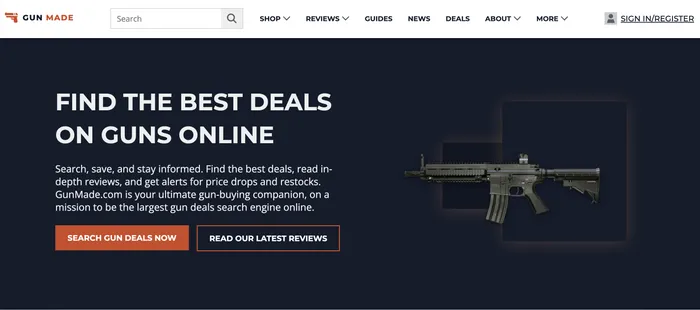 15 Best Online Gun Stores [2023]: How To Find The Best Deals
Wondering where the best place to buy guns is? Go online. After all, it's much easier to price shop than visiting multiple stores in person.
As someone who has personally bought several firearms online, I can attest to the convenience and efficiency of buying online.
It's much easier than going to the store, and you will save time and money. In my own experiences, I've saved up to 20% on some purchases, thanks to the ability to compare prices across various websites.
EXPERT TIP #1: Always compare prices across different online platforms. This strategy has helped me save significantly on several occasions. There's often a considerable price variation for the same model across different websites. You can use our own proprietary gun deals search engine to simplify this process. We show you the best prices online across dozens of stores to make it easy for you!
EXPERT TIP #2: In addition to our price search tool, I highly recommend checking out r/gundeals on Reddit. It's a fantastic resource for finding some of the best deals on firearms. I've often found offers there before the public is aware of them.
Just remember, buying guns online requires you to have the gun shipped to an FFL for you to pick it up. We put together a guide on how to buy a gun online if you need to read that first. I've been through the process myself, and I've found that following the rules makes the process smooth and legal.
NOTE: Be mindful of the FFL transfer fees charged by local gun stores. These fees can vary and should be factored into your total cost when purchasing online.
Based on my personal experience buying guns in-person and online, here are my biggest tips and advice for you:
Compare prices on Gun Made's deals search engine and check r/gundeals for the best online firearm deals.
Verify retailer reputation and be cautious of scams.
Consider additional costs like FFL transfer fees and state laws.
Our Gun Made experts did all the heavy lifting and research for you, so we'll introduce you to the best retailers and places to buy guns online. We'll also give you some insider tips on how to browse and what factors to consider when trying to find the best offers and the most reliable retailers where you can buy guns, gun parts, and equipment.
My own success stories and the knowledge gained over the years make me well-equipped to guide you through this process and is one of the main reasons I started Gun Made.
Best Place to Buy Guns Online
If you can't find a proper gun at your local gun shop, we'll introduce you to online retailers, which give you a lot more variety overall. I've often faced this issue, finding local shops lacking the specific model or accessory I was looking for.
Turning to online retailers has expanded my options immensely. For that purpose, we filtered out the best of the best, drawing from my own positive experiences and meticulous research.
These gun retailers have made so many customers happy, including myself, on multiple occasions. They offer newsletters, and some offer online membership subscriptions where you can find really cool deals. In fact, by subscribing to a few of these newsletters, I've been able to snag limited-time offers and exclusive discounts that saved me money on top-notch firearms and accessories.
HINT: If you sign up for our Gun Made newsletter or create an account, we will notify you of some special deals and coupons.
Here are our favorite places to shop for guns online. Trust me; these retailers have been tried and tested by our team and reflect quality and customer satisfaction. Your next gun purchase is just a click away.

Of course, we're going to give ourselves a shoutout… Why spend precious time going through NUMBERS of online retailers to find the best price when we do all the work for you?
Go ahead and check out our Gun Price Search Engine. Search for what you're looking for, and you'll be presented with some of the lowest prices online! All you have to do is search by UPC, keyword, or product name, and we show you dozens of stores that have it online and what the current prices look like across the market.
How To Find The Best Deals On Guns
This tool has saved me thousands of dollars buying guns online… And it's so easy to use.
Is there something missing from our database that you're looking for? We'd love your feedback. Let us know in the comments below!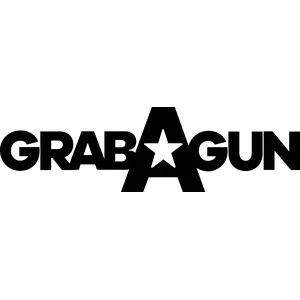 I have tried many online gun stores over the years. But none of them can compare to GrabAGun. GrabAGun is an independent retailer in Texas dedicated to serving the ever-changing needs of the firearms industry. As avid gun enthusiasts, they have built their brand on the foundations of value, variety, and outstanding customer service.
I have bought several guns from GrabAGun, and I have always been impressed by their quality, variety, and service. They have everything from concealed carry pistols to hunting rifles to air guns for kids. They also have a huge selection of ammo, magazines, optics, and other gear for any shooting need.
GrabAGun makes buying guns online easy and convenient. You can order online and have your gun shipped to your local FFL in no time. They also have a friendly and knowledgeable customer support team that can answer any questions you have. And they have a loyal customer base that gives them rave reviews on Yelp, Google, and other platforms.
GrabAGun is my go-to online gun store, and I highly recommend it to anyone looking for a great online shopping experience. Whether you are a beginner or a seasoned shooter, you will find what you need at GrabAGun.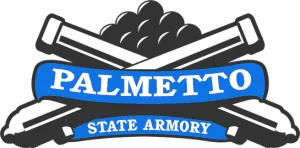 Palmetto State Armory is well-known to many gun enthusiasts and has gained their trust over the years. There's a reason why these guys are always mentioned among the most popular gun retailers in the US.
Famous for their own PSA-branded products, they have a vast selection of Windham and Ruger AR-15 rifles, handguns, shotguns, and traditional rifles, and they also have a very valuable Auto Ordnance Trump Thompson 45 ACP 16.5 – the almighty Tommygun.
The customer's choice is budget AR-15s, but you can also find great prices for Ruger rifles, Sig Sauer firearms, and Remington rifles.
Usually, their discount items are directly on the landing page, while their website's interface is easy to skim through. PSA's shipping and online marketing have improved over the years. If you want the latest tech, they have it.
You can save a lot of money, so be sure to check out the selection of used firearms, as well as the ammo clearance section, where you can catch some good discount prices for all kinds of ammo.
Personally, I've had a couple of orders online with no problem. Their inventory is legendary, there are always crucial firearms in stock, shipping is fast and with little hassle, and their services are top-notch.
Customer satisfaction is a top priority for PSA, and they prove it every time.
Guns.com – New AND Used Guns For Sale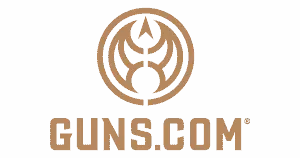 Guns.com is one of our trusted partners, and we have been working with them for the past few years. We have had incredible experiences with everyone that we have worked with over there.
They are the best place to buy used guns online, as they offer quality, variety, and value. They have a real-time inventory, so you always know what they have in stock.
They also work with a network of FFL partners across the US to list their inventory online. This means that you can shop online from a wide range of guns at competitive prices and still support local businesses.
Guns.com is more than just an online gun store. They are also a great source of gun news, gun reviews, and gun articles. They have experts and enthusiasts who share their knowledge and passion for guns.
They have excellent customer support, certified used guns, and an amazing selection. They are on their way to becoming the 'Amazon of gun retailers.'
Guns.com's Guns
Talking about used guns, you won't have to worry about a thing. These guys have their own inspection team with strict standards for used guns. They guarantee the excellent condition of the guns, and their standards and evaluation procedures are second-to-none.
We recommend browsing their Smith & Wessons, AR-15s, and their Norinco AK, which you can snag a discount for.
Once in a while, you can find some people putting up really hard-to-find firearms and antiques.
Guns.com is relatively new, but their services are great, their stock is pretty expansive, and they have lots of options if you're planning to sell guns.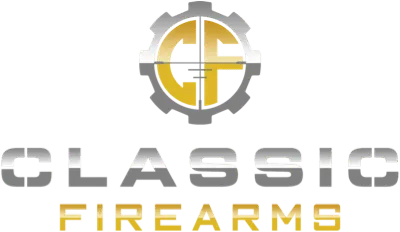 Classic Firearms, originally founded as Classic Arms in 1989 in Indian Trail, NC, has grown into one of the largest online sellers of military surplus firearms in the United States.
Guided by Christian principles and a commitment to The Golden Rule, the company, now led by Rick Jones, emphasizes offering high-quality military surplus products at competitive prices. They are renowned for their rigorous inspection process, ensuring that each firearm is correctly graded for quality.
Detailed descriptions and current photos of products are provided online, allowing customers to make informed decisions​​.
The company's dedication to customer satisfaction is at the forefront of its operations. They continually develop and implement new processes, technology, and infrastructure to meet customer needs and preferences.
This customer-centric approach is reflected in their hardworking staff and their commitment to providing an exceptional online shopping experience​​.
Classic Firearms' approach is not just about sales; it's about creating a community. They have a special arrangement with a local gun dealer, Beltway Gun, and Pawn, for local customers to facilitate transfers and minimize shipping costs, showcasing their commitment to catering to a wide range of customer needs, both locally and nationally​​.
Best for Customer Support and Education – Impact Guns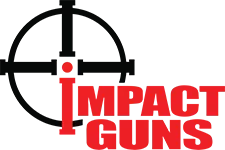 Impact Guns, established in 1997 by three passionate shooters, has been a significant player in the online firearms market. They recognized the need to provide easy access to the latest and best shooting gear at competitive prices, a philosophy they continue to uphold.
With a focus on firearms and related equipment, Impact Guns buys in bulk, allowing them to offer substantial savings to their customers. Notably, all employees, from owners to shipping staff, are avid shooters, ensuring a deep understanding of the products and customer needs.
The company is committed to quality, rigorously reviewing new items to ensure they perform as advertised, and removing products that fail to meet standards.
Impact Guns stands out with its 'Lifetime Guarantee' on new guns, highlighting its confidence in its products and adding an extra layer of assurance for customers. Additionally, they offer a price matching service, promising to meet or beat lower prices found elsewhere.
This customer-centric approach, combined with their dedication to quality and competitive pricing, makes Impact Guns a reputable and trusted choice for firearm enthusiasts seeking a reliable online purchasing experience.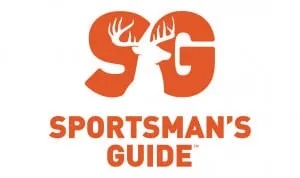 I have been a loyal customer of Sportsman's Guide for years, and I can say that they are one of the best online gun suppliers out there. They have a huge inventory of guns, ammo, and accessories that you won't find anywhere else.
I have bought several guns from Sportsman's Guide, including an AR-15 and multiple handguns. They have amazing prices and quality on these guns, as well as on their shotguns and custom firearms.
Sportsman's Guide is also my go-to place for hunting equipment. They have everything from scopes to knives to clothing, all at affordable and competitive prices. They have everything you need to enjoy the outdoors.
One of the things I love about Sportsman's Guide is their bulk ammo deals. They always have discounts and offers on ammo for different calibers and brands. You can also find air guns and other useful equipment like portable generators and camping gear.
Sportsman's Guide has fast and cheap shipping, and their customer service is very helpful and friendly. They always answer my questions and resolve any issues I have. They are a trustworthy and reliable online gun store.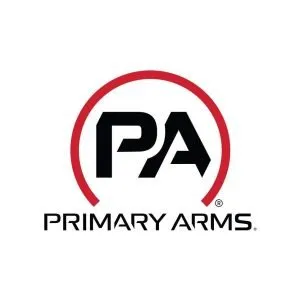 Here's another fresh retailer that offers great deals on quality guns.
Primary Arms recently went head-first into the online gun marketing biz and their selection of firearms and shooting range equipment is a nice little combination of cost-effective rifles and really expensive rare tactical rifles.
Despite recent market drops and problems with sales, they somehow manage to pull off a well-stocked inventory with nice accessories and gun parts.
We recommend you go to the rifles section, where you can find discounts on all kinds of AR 15s, AK47s.
They also have a great selection of pistols, AR lowers, SBRs, and a couple of shotgun types.
If they keep the great customer service up, these guys are well on their way to building their reputation among gun enthusiasts.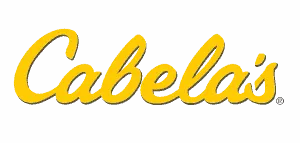 Cabela's covers Canada and the US, and they are mostly focused on the great outdoors.
Cabela's is mostly known for its offer in the outdoor equipment and hunting niches, but they quickly became a standard gun retailer.
Brownells and PSA have wider selections, but these guys have all the basics. Moreover, you can also find fantastic deals on equipment, accessories, parts, as well as stuff you never knew you needed.
For home and self-defense, we recommend you go for their handgun sections. For hunting and outdoor needs, there's everything else.
They offer new stock from almighty firearm brands like SIG Sauer, Ruger, Browning, Beretta, among other legendary names. We recommend you go straight to the new firearms section and browse away.
You might need some nice boots and maybe a hunting jacket. If that's the case, Cabela's has your back when it comes to camping equipment. They offer grips, tactical gear, and bulk ammo as well. Every item is potentially discounted at some point, so make sure you keep an eye on their offers. You can usually find great shotgun deals.
For most plinking enthusiasts, Cabela's is the go-to place. You can grab really nice rimfire rifles and ammo, and you'd be surprised how easy they can ship to accredited FFL vendors.
For hunters, Cabela's has been a standard choice since day one, and the online gun market didn't change that fact.
Without the discounts, though, Cabela's is not much of a budget choice.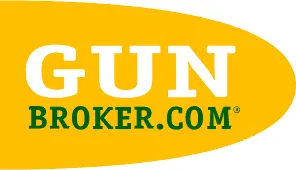 Here's an auctioneering choice for used guns because why not?
Gunbroker has deals and discounts all over the place.
You'll be dealing with private individuals and you can build a good relationship and trust with them. Of course, they have their ratings, and you get to pick out the one you believe is trustworthy. That's the only hassle here.
You can find countless types of used semi-auto rifles, concealed carry handguns, shotguns, and parts. If you're on a budget, this could be your lucky day.
You'll have to pay for shipping, though, and there are some individual sellers that won't accept credit cards. What's more, you will need to send your FFL info because it's highly unlikely that the seller will send a gun to your local FFL without it.
Besides that, you can find and purchase used rifles while on a budget.

For those of you who are mostly interested in high-end rifles and shotguns, Rainier Arms is where you want to look around.
When you open their website, head for the firearms section and behold – a wide array of exotic rifles and new guns for browsing and purchasing.
If you're looking for a custom rifle or a handgun, there are some very cool discounts once in a while. There's even a Rainier Rams gift card if you want to surprise someone.
They have silencers, grips, short-barreled rifles, Hecklers, and all kinds of new items in stock; we highly recommend the custom rifles. Rainier Arms' customers usually go for their vast section of Glocks or TP9s and Sig Sauers, but their AR-15 selection is where it's at if you're looking for premium long rifles.
Really, Rainier Arms is for those who like to browse high-quality, elite stock rarities and aren't looking for budget choices.

EuroOptic first started out by selling high-quality scopes, sights, grips, red dot optics, and accessories. Today, they sell high-end 50 Cals, Sako rifles, Barrett sniper rifles, and other long-range guns.
Need something other than your regular Smith & Wesson? Why not try out their Sig Sauer selection or the Armalite? They often have great deals on AR-10s and AR-15 rifles.
Their bread and butter, as the name suggests, are optics. They almost always have a great sale on optics, binoculars, range finders, and sniper accessories.
You can even find really unique tactical shotguns if you really want to take home defense up a notch.
Let's not forget their high-quality custom handguns from Nighthawk and Turnbull or their 50 BMG rifles with custom optics and grips.
We recommend you browse what EuroOptic has in store if you want optics customization or grade-A long guns.

Brownells is one of the most popular guns and ammo retailers in the US. This retailer can fix you up with a standard, high-quality semi-automatic rifle, or designer guns like B&T and APC9s so you can show off.
They have everything a gun enthusiast needs – from firearms to equipment, tools, and parts.
Although not exactly budget-friendly, they have great rarity firearms in stock.
While there have been some negative experiences with this retailer, as we've seen a lot of customers complain on the forums, you can still find great prices and discounts if you keep a close lookout.
Brownells Gun Selection
Brownells have a lot of stuff in stock, especially if you're planning to customize and build your own guns.
They have a wide range of bolt-action rifles, optics, scopes, handguns. Their M16 replicas with an AR-15 blueprint are very reliable, their ammo selection is more than decent, and you can even find a grenade launcher.
For self-defense, we recommend their handgun selection, where you can find discounts for Smith & Wesson items.
Brownells aren't exactly reliable, as we've seen overwhelmingly negative reviews everywhere I look, but I blame the stock drops and depletions. Shipping has been utter chaos in times like these.
But personally, every purchase we've had has been fast and efficient. Their site is user-friendly, and you can always contact one of their dealers online.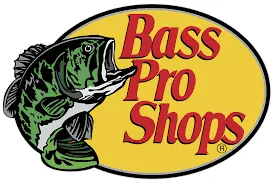 Last, but definitely not least, Bass Pro Shops is a privately held retailer known for promoting wildlife and habitat conservation. As an advocate of sportsmen's rights, this retailer is a treasure trove of all kinds of guns.
Simply go to their hunting section and you can find centerfire and rimfire rifles, as well as shotguns ranging from $300 to $6,000 dollars.
The 'Bargain Cave' lets you in on their secret discounted Smith & Wesson handguns, Winchester rifles, while their boating and fishing equipment is also more than respectable.
You can find great pricing on Ruger, Tikka, and Browning rifles, and we saw some good discount rates on Sig Sauer P365 and pump-action shotguns.
Other than guns, Bass Pro Shops have a wide selection of camping equipment, dog training equipment, tents, and clothing. They also have bows and other hunting equipment in the hunting section.
Unique rarity handguns and shotguns are not uncommon either. Just sort them by price so you can see the best offers and check them out.
Honorable Mentions

Their HQ is situated in Bardstown, KY, and they're also known as "Kygunco".
In short, there are loads of rifles and shotguns always in stock at Kentucky Gun Company.
Their side stock consists of gun parts, accessories, optics, clothing, air guns, and archery equipment. But, their main sellers are usually revolvers, handguns, semi-auto, and pump-action shotguns.
The website is clean and easy to navigate.
Shipment prices are decent and you can always find good 3% savings on rifles when using their 'text a check' method of payment. Consult your local KGC vendor for any discounts.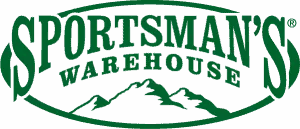 Much like PSA, Sportsman's Warehouse is another retail giant for buying guns online.
The most popular guns are usually in stock and they still manage to consistently get all sorts of new guns on offer. Shipping and delivery is no problem once you have your item delivered to the FFL and it goes through the procedures.
Customers also compare Sportsman's Warehouse to Cabela's because of the vast inventory of fantastic camping equipment. As of late, they have most of the popular rifles and ammo in stock, and you can find great offers for semi-automatic rifles and Remington items.
Sportsman's Warehouse has great offers, but what really stands out is their Sportsman's Warehouse Loyalty plan, which can be advantageous if you become a regular customer.
Not only that, but there's also a credit card offer system if you spend a lot of money on ammo and guns, and we're talking big numbers here.
How To Buy a Gun Online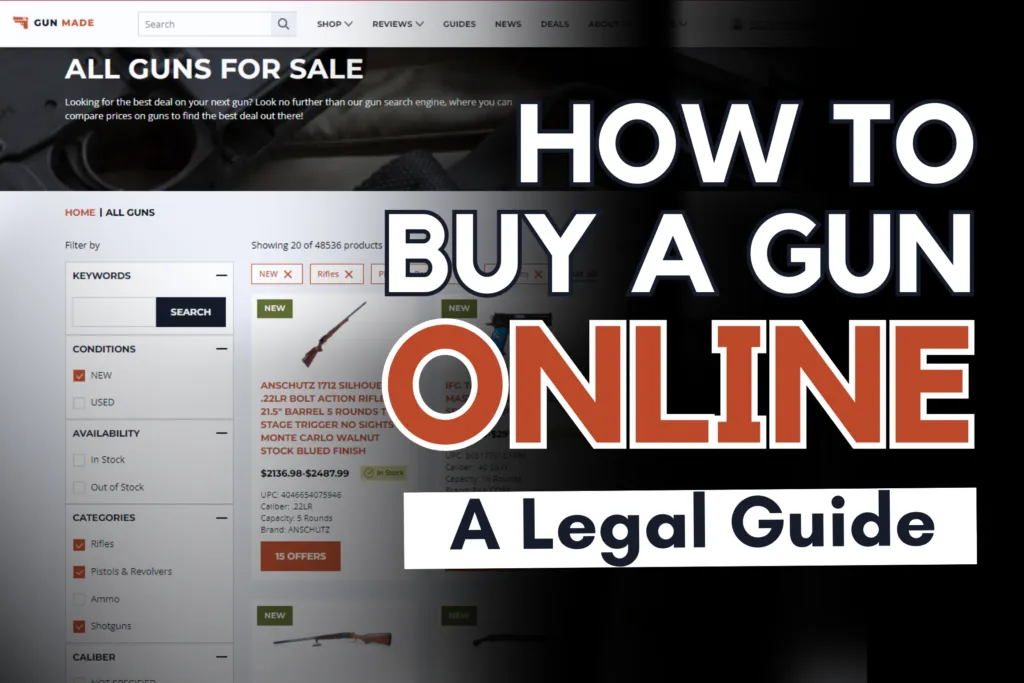 Buying guns online can be cheaper, you have a wider selection of guns, and there's no taxation if your vendor is out of state (California is excluded, as you still need to pay tax on delivery).
But buying a gun online has its downsides:
No personal contact, so you can't really form a buyer's relationship with your dealer.
You can't see or feel the gun in person – what you receive is what you get.
Repairs and maintenance would be conducted at a local store, and that can be really inconvenient.
There's usually a waiting period, depending on the retailer.
You don't support a local business.
On top of that, retailers can't just deliver the gun to your doorstep within a couple of days. So are there additional things you need to consider before you do it?
EXPERT TIP: Stay vigilant against scams. Always verify the legitimacy of a website before making a purchase, especially if the deal seems too good to be true. I spoke to a few companies at SHOT Show 2023 who said there were scammers creating fake websites to go after potential customers, and that some of their own customers had been scammed.
Want the full guide? Go check out our legal guide on buying guns online! And if you need help buying ammo online, we have a guide for that too!
Shipping Procedures and FFL
The online gun marketplace is highly regulated because of the Gun Control Act of 1968 that prevents sellers from mailing guns to private parties.
Before you consider buying a gun, be sure to find and ship to a local FFL dealer with a Federal Firearms License first. Your state authorities may impose additional background-checks with a fee, or firearm tax that you'll have to pay before you pick up your order. Check with your state laws and standard procedures for this.
EXPERT TIP: Finding a good local FFL dealer is crucial. They play a key role in the transfer process and ensure everything is done legally and smoothly.
How To Find The Best Gun Deals
To secure the best deals on guns, it's crucial to adopt a two-pronged approach.
Firstly, make it a habit to compare the best prices across various online platforms. This can lead to substantial savings, as there's often a significant price disparity for the same model on different websites. Utilizing a specialized gun deals search engine (like ours at Gun Made) can streamline this process, allowing you to quickly identify the most competitive prices from a range of stores.
Secondly, for even more advantageous deals, regularly visit the r/gundeals subreddit on Reddit. This platform is an excellent resource for discovering exceptional firearm deals, often before they become widely known to the public.
Conclusion
If you feel that going to the local gun store is a hassle, buying a gun online is the way to go. Trust me, as someone who's made this transition, the convenience and variety online are unparalleled.
And if you're looking for the best way to find deals, inventory, and prices online, use our gun deals search engine on GunMade.com. It's a tool I've personally utilized, and it's proven to be invaluable in locating the best offers.
We explained the basics, plowed through and reviewed many retailers, and discussed their stock. Now, you have your options narrowed down, and you'll be able to find a suitable gun with the best price. I've navigated this process several times, finding exactly what I needed at prices that often beat local shops.
We picked out the retailers based on their reputation, customer service, reliability, quality, availability of stock, and other factors, leveraging my personal experiences and extensive knowledge in the field.
Most of these online gun shops have the latest firearms for both hunters and target practice shooters, and they usually have all kinds of handguns and concealed carry, centerfire rifles, semi-autos, shotguns, and rimfire guns.
Your item isn't in stock? No problem. Either contact your chosen retailer and ask them when it'll be available or check out the other online shops. And don't forget to use GunMade.com's search engine to keep an eye on inventory updates. I've done this myself and found that retailers are often helpful and responsive.
Before going straight for the 'order' button, check your applicable federal, state, and local laws. Depending on your state laws, you could get charged for additional taxes, or an additional background check fee that you'll need to pay at the time of delivery. These are considerations I've had to make in my own purchases, and being aware of them upfront saves time and hassle later.
Once you pick out and order your weapon of choice, review and accept any online firearm terms of agreement, finish the checkout process, and meet all applicable government requirements and FFL procedures, all you need now is to wait a couple of days before you finally receive your guns.
I've been through these steps, and while they might seem complicated, they become simple and routine once you understand them.
Stay safe and be responsible! I can't emphasize this enough as someone committed to responsible gun ownership and usage. It's not just about finding the best deal; it's about being a conscientious and educated gun owner. And Gun Made is here to assist you every step of the way.
Explore more