Canik TP9SFx Review: Is There a Better Value 9mm?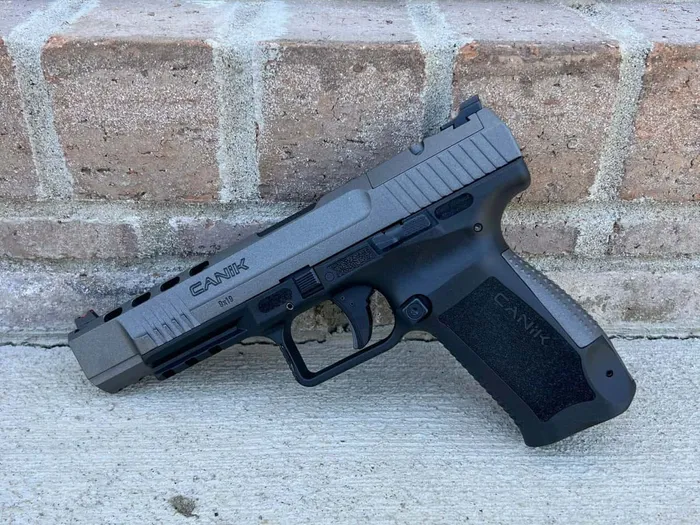 Canik TP9SFx Review: Is There a Better Value 9mm?
Introduction
It's hard to believe that the TP9SFx is not among Canik's "top of the line" offerings but actually falls in the middle of its lineup. It was developed though, as the premium version of the TP Series, and I would say that exact word (premium) fits it well.
Given the lower price point, I was shocked when I opened the Canik case upon picking it up from my FFL. There are a ton of accessories included, such as a holster, speed loader, and optic mounting plates, and that's just naming some of them. Extra accessories are great and all, but the gun ultimately has to perform reliably and accurately.
While my first impressions were great, I couldn't let myself get too excited without shooting it. So now, after spending some time with the TP9SFx and having it accompany me to the range a few  times, I can finally give you all my honest feedback.
Without further ado…I present to you the Canik TP9SFx hands-on review.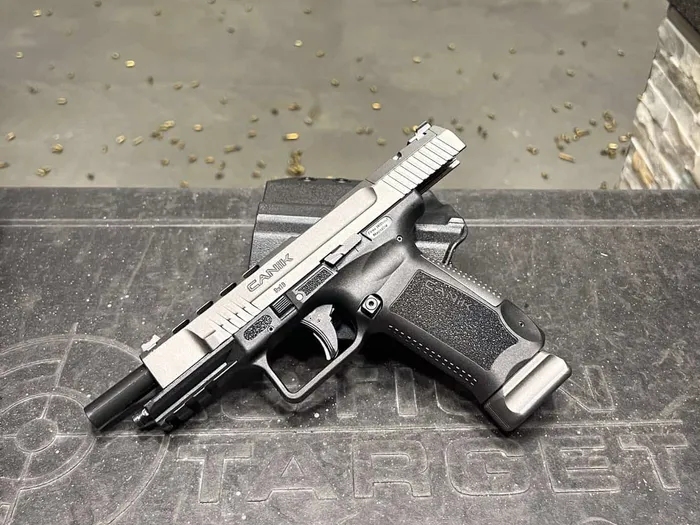 Canik TP9SFx Review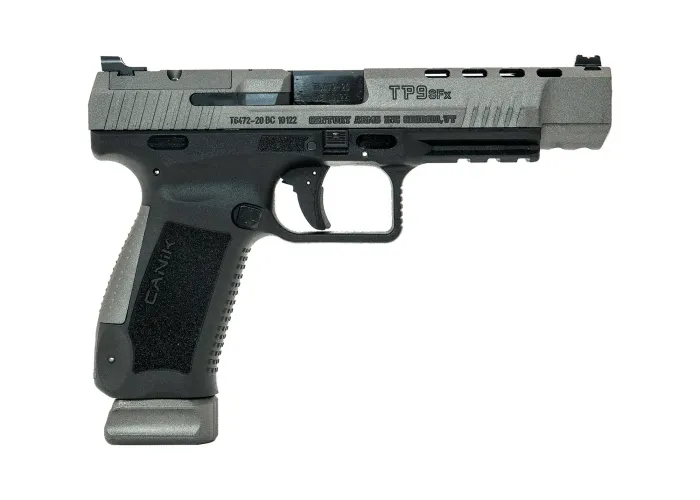 Specifications
| | |
| --- | --- |
| Caliber | 9mm |
| Capacity | 20+1 |
| Barrel Length | 5.2 Inches |
| Overall Length | 8.27 Inches |
| Width | 1.38 Inches |
| Height | 6.2 Inches |
| Weight | 1.83 Inches |
Pros & Cons
Pros
Range time proved the TP9SFx to be reliable and accurate

Heavily upgraded slide (optic cut, ported, fiber-optic sights)

Affordable – would have expected it to be priced higher

Comes with a ton of extras

20+1 capacity

Nice stock trigger
Cons
Harder to conceal given its size

Controls may feel too large for small hands
Range Report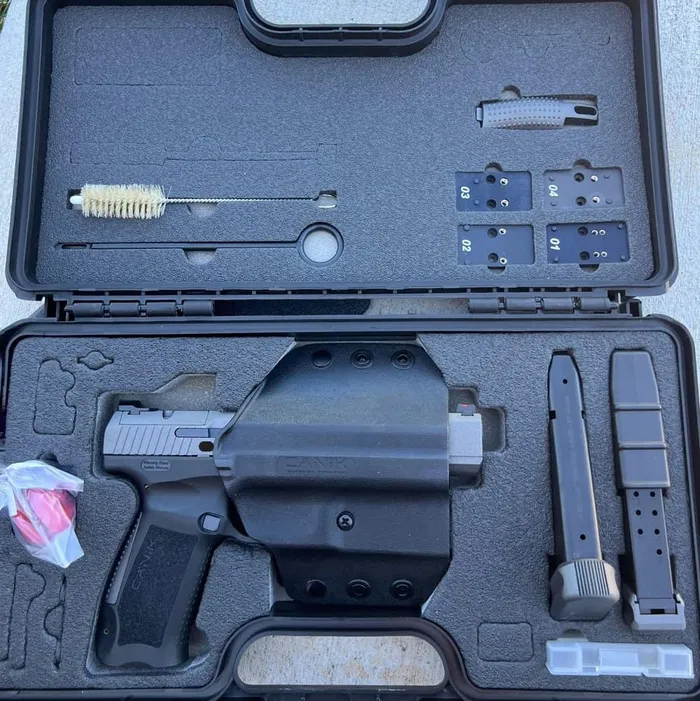 Reliability
I haven't shot that many Caniks, so I'm not as confident in their performance as I am say, a Glock.
I'm happy to report, though, I had zero failures with the TP9SFx out of the 230 rounds that I put through it. From cheap-range ammo to expensive hollow points, this thing ate them all like candy.
I'll detail all of the ammo that I put through it down below, but it doesn't really seem to matter the type.
Accuracy
Yes. Simply yes. I'm not a competition shooter, but I almost felt like one with this gun! I'm somewhat exaggerating, but I was honestly shocked at how well I shot this gun. I'm definitely not too proud to admit that this gun would outshoot me any day of the week.
Right off the bat, I was having 1.5" to 2.5" groupings to 10-15 yards, and that was shooting rather quickly too. I also had some fun running a modified dot torture drill and was very happy with my performance at the end. Overall, this gun can shoot!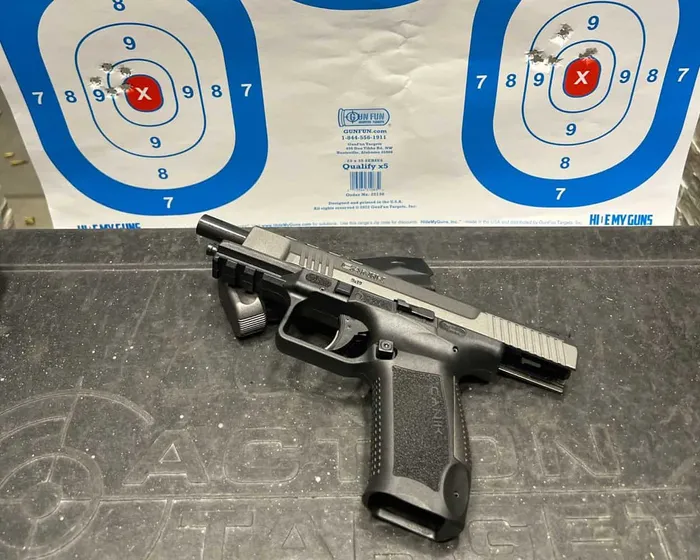 Overall Feel
Without sounding scientific and completely opinion based, the gun feels great in my hand.
The grip texture is comfortable (would prefer a bit more aggressive though), it has a heft to it while still being well-balanced, and the recoil is minimal. The result of the balanced weight is a nice flat shooting gun.
Features
Upgraded Slide
The slide doesn't just stand out because of the Tungsten gray Cerakote, but also because of its functionality.
You have the porting for reduced recoil, front and rear serrations for grip and control, and then the optic cut for, you guessed it…adding an optic! The serrations could definitely stand to be more aggressive, but they still help with racking the slide or press checking.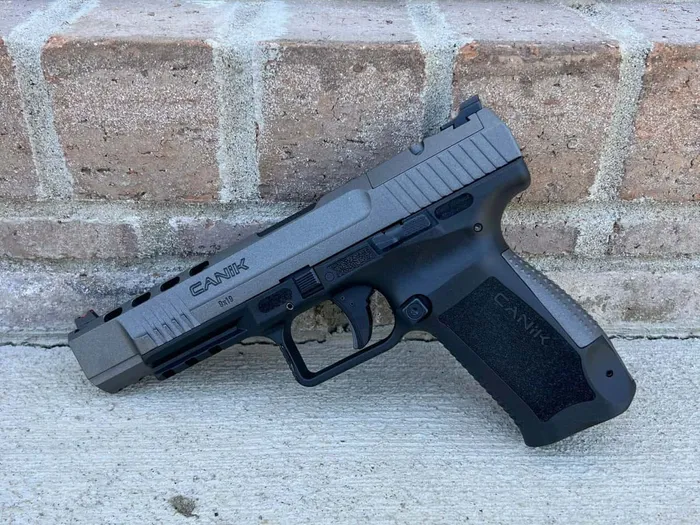 Surprisingly Great Trigger
I fully understand that the size alone of this gun helps it to be such a flat shooter. However, I have to mention how nice this trigger is and how I felt it kept me on target, especially with my follow-up shots.
While there is a bit of overtravel, the break and especially the reset are great. The reset is actually pretty quick, with the break being crispy, like biting into a pringle. While I was picking up my rate of fire, I noticed how consistent the trigger was, and after a few magazines, I was able to keep my follow-up shots almost as tight as when I was taking my time.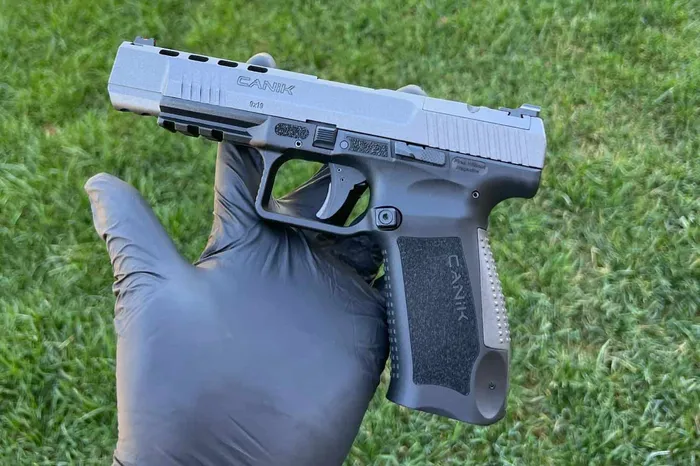 Ergonomic Grip
I wish the texturing/stippling was more aggressive. It still feels great in hand, but I can see some potential slipping if I was shooting in wet or snowy conditions or if my hands were overly sweaty.
The TP9SFx does come with an extra backstrap that you can try out to get a more custom fit to your hand.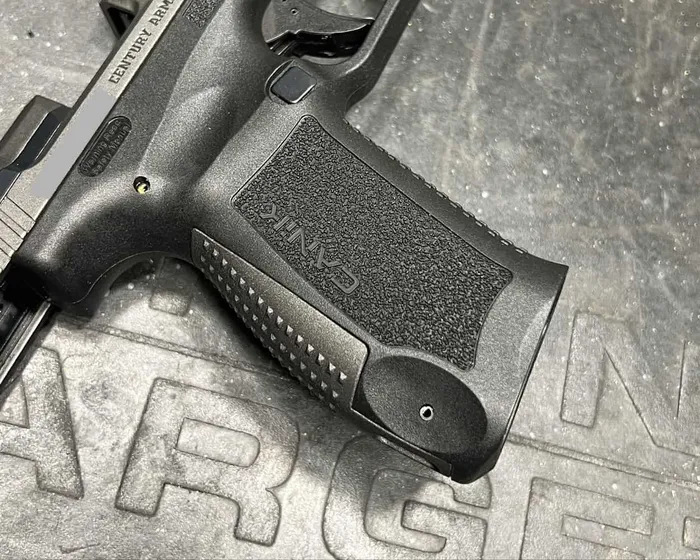 Oversized Controls
I'm a sucker for oversized and extended controls, so I really like the mag release and slide stop lever on the TP9SFx.
They are both extremely easy to manipulate in a hurry, and the mag release is reversible. I do wish the slide stop lever was ambidextrous, though. I am right-handed, but like to have the option just in case.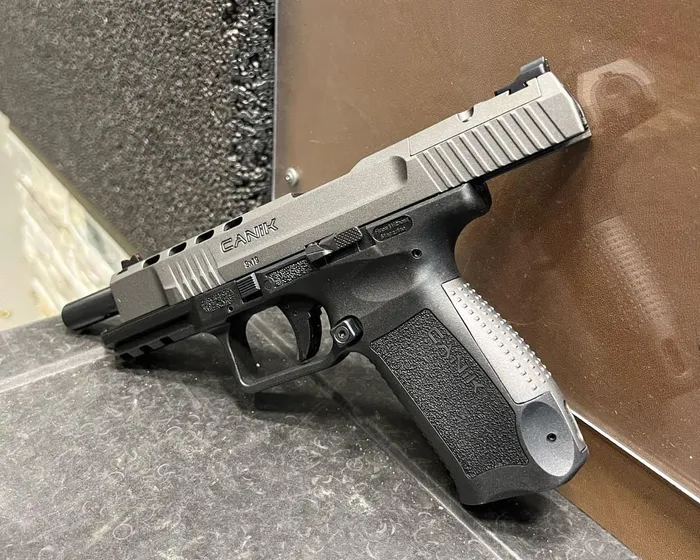 How We Tested
How else would we test guns, then by shooting them? I took the Canik with me on three separate range trips to two different ranges. One range was only 15 yards, while the other was 25 yards. I took my time with some accuracy drills, focused on some quick transitions between targets and also ran some reload drills. Overall, I feel like this gun could handle anything you need it to.
Ammo Used
I shot three different types of ammo through the TP9SFx, all of which performed wonderfully.
For the majority of my shooting, I ran 115-grain Blazer Brass FMJs. I wanted to make sure that it wasn't picky with defensive ammo, so I also shot some 124-grain Hornady Critical Defense JHPs and 115-grain Hornady Zombie Max.
The Zombie Max is loaded with a neon green, polymer-tipped bullet designed for devastating expansion…you know, to stop those darn zombies in their tracks!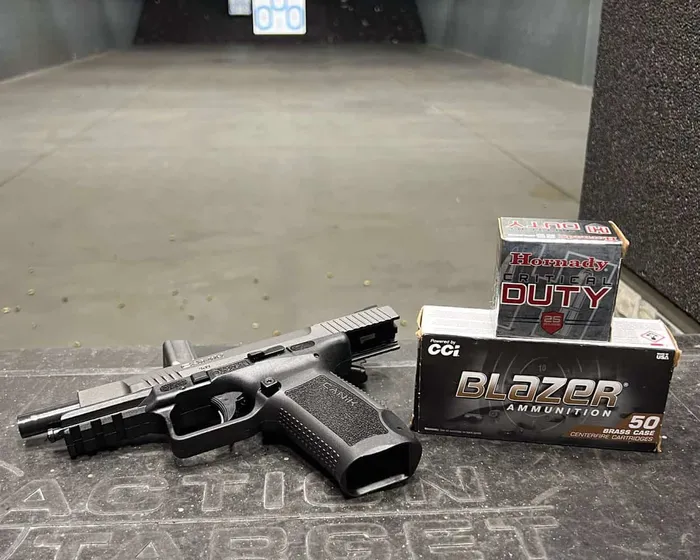 Scorecard
Reliability (10/10)  
I shot it. Bullets went down range. No issues were had.
Ergonomics (8/10)
If you have larger hands, it's great.
Customization (8/10)
You'll have plenty of optics and lights to choose from, but not as many aftermarket parts as say a Glock.
Appearance (8/10)
The tungsten finish adds a nice touch of razzle dazzle.
Value (9.5/10)
I'm honestly shocked that you can find this gun under $500.
Accessories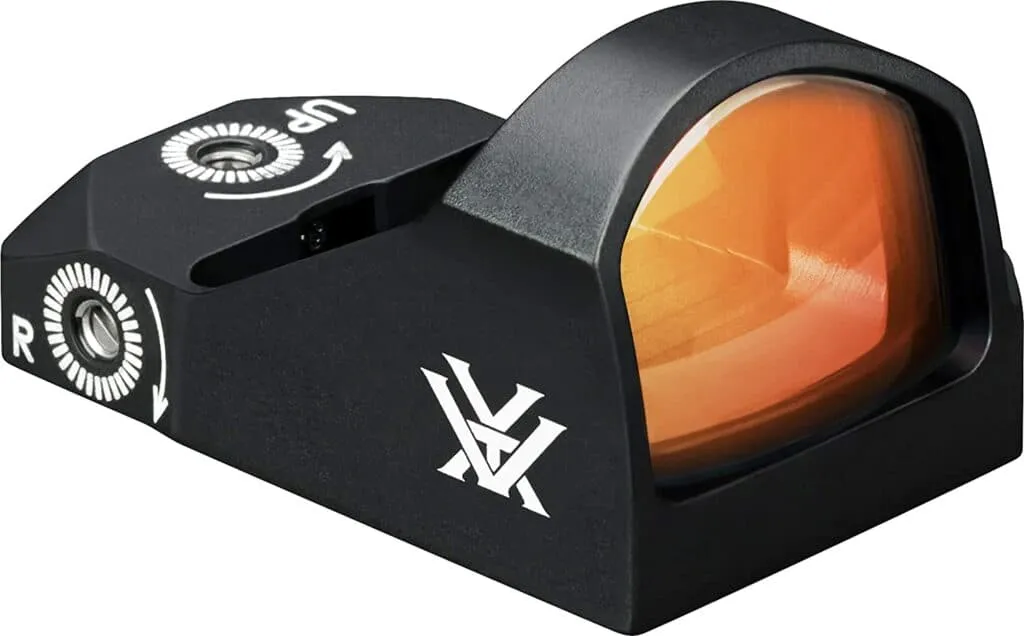 Since the Canik is a "budget-friendly" option, it didn't feel right to suggest an optic that cost just as much as the gun. The Vortex Viper definitely does not, as you can find them floating under $300.
The 6 MOA reticle can run for up to 150 hours on the highest setting or 30,000 hours on lower settings. That seems like too large of a difference, but I'm no scientist. Anyways, it's durable, low-profile, and backed by Vortex's lifetime warranty, so you don't have to be worried with it long-term.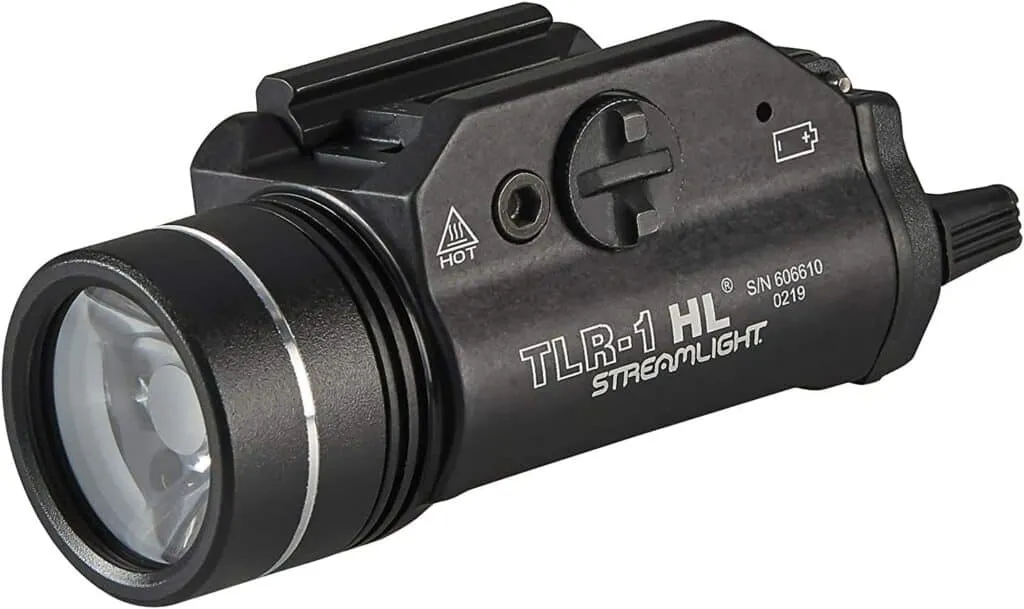 Yep, I'm recommending the TLR-1 HL again. At this point, I feel like I should start charging Streamlight for all the shoutouts I'm giving them!
There isn't much I would change about the TLR-1 HL. You get 1,000 lumens, a 283-meter beam distance, and it's IPX7-rated for waterproof operation. It's easy to manipulate in a hurry thanks to the ambidextrous paddles and comes in a few different color options to match your gun (if that's your style).
Alternatives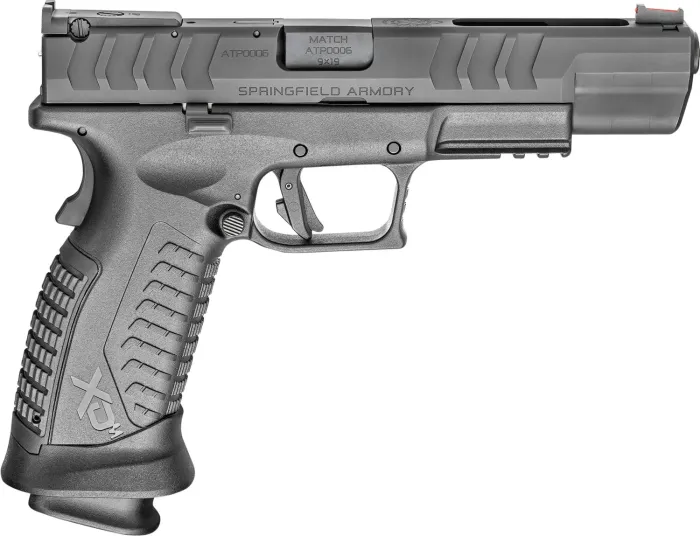 The XD-M Elite feels like you are holding a tank in the palm of your hands.
You'll get a 22+1 capacity, lightning cut slide, and Springfield's Match Enhanced Trigger Assembly (META), which in my opinion, is great.
Throw in the ambidextrous controls, a front fiber optic sight, and a removable magwell, and you're left with a complete package ready to dominate at the range.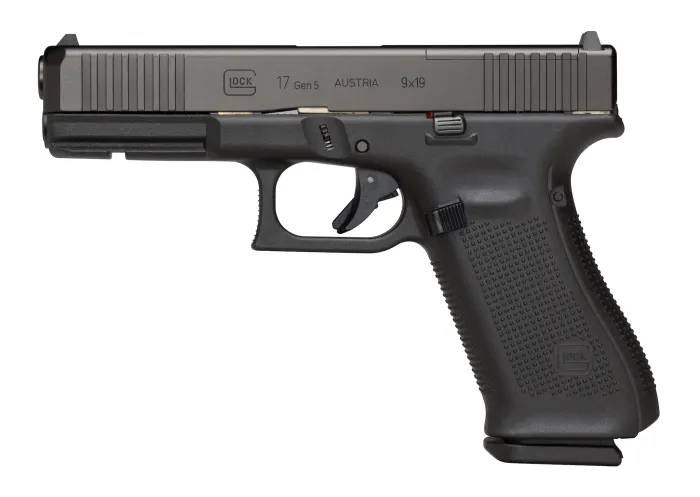 I'll keep this short and sweet since we're all familiar with the G17. The Gen5 MOS model is optics-ready, features front slide serrations, and has an improved trigger.
Glock also removed the finger grooves from the grip, which makes it feel much more ergonomic. The 17+1 capacity isn't quite as high as the Canik, but the G17 does accept higher capacity mags up to 33+ rounds.
Conclusion
I don't ever like to say a gun is the "best of" a certain category because I haven't been able to shoot every gun out there.
With that being said, the Canik TP9SFx is up there in terms of value, in my opinion. The fact that you can pick up one of these for under $500 most of the time, is amazing.
If you're in the market for a new full-size 9mm, loaded with features, I highly suggest you take a look at the Canik TP9SFx.
Explore more