Cool AR Uppers To Purchase in 2023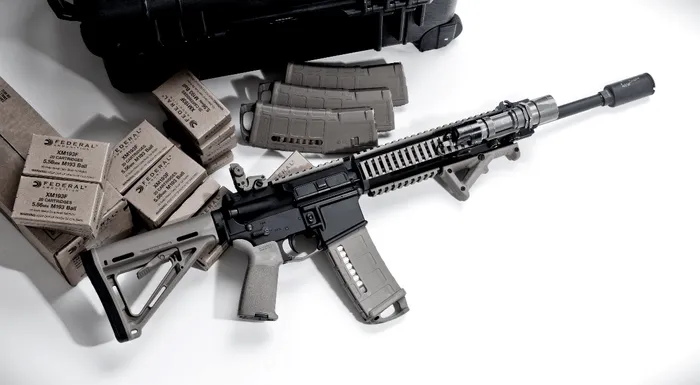 Cool AR Uppers To Purchase in 2023
Cover photo credit: docmonstereyes from USA, CC BY 2.0, via Wikimedia Commons
I tested five cool AR upper receivers and found that the Daniel Defense DDM4 V7 was the best for building a unique AR of your own. 
I used to be new to building a gun of my own, but now the process is almost second nature to me. While testing out these uppers, I was able to make my sixth gun (my fourth working one since the first couple didn't quite work out) and ended up with a great final result. 
It took a lot of time to do all of the individual research to bring it all together, so this guide is my way of making it easier for those coming after me.
Don't get me wrong; the other AR uppers are still well worth checking out. However, the Daniel Defense DDM4 V7 stands a bit above the rest. It's the most versatile out of the options and is not weak in any way. While a bit pricey, the quality it delivers is well worth it. 
Versatility isn't the only thing that's important in finding a good AR upper, but it is a crucial ingredient. Mixing and matching what you like becomes addicting quickly. 
Sometimes you know exactly what you want and don't want to change your gun around afterward. That's fine and makes it much more clear cut on which option you should go with. 
Keep reading to see the rest!
3 Coolest AR Uppers
Out of all the options I checked out, these three just seemed to be the all-around coolest. But if you're looking for the BEST AR-15 UPPERS, check out our guide.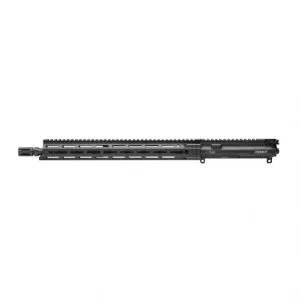 The DDM4 V7 provides all of the versatility and quality you could ask for in unique AR uppers. It's also incredibly durable and even comes with indexing marks. 
The full-length picatinny rail that comes on top lacks even iron sights, so you can equip any kind of scope you want to. This lends itself to the overall versatility, as swapping out just one or two pieces can turn your AR from a long-distance precision rifle into a close-quarters combat gun.
This is definitely not a beginner's AR upper, so if you're about to tackle your first gun, make a different choice. Once you have some experience (as well as the dough to pay for this thing), then this will easily be your best choice if you want a quality AR.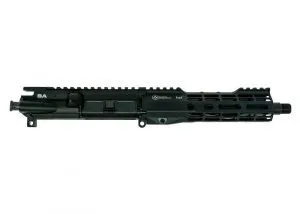 The GZP Ballistic Advantage is similar to the DDM4 but of slightly lower quality. It's still a highly versatile upper that leans more towards self-defense and medium game hunts than other uses. 
Most of my buddies didn't know about this one, but several of my online contacts were saying that the popularity is on the rise. More people appreciate the features like the forward assist and dust cover on the barrel, adjustable gas block, and several accessory rails. 
It's still a high-quality AR upper and is reasonably affordable if you're not willing or able to invest too much right now. If you're trying to shop ARs on a budget, try some of these options. 

The Beowulf is precisely what you should check out if you want your gun to have some extra oomph. This single-shot AR upper is perfect for firing big rounds and would typically be used for big game hunts or long-distance shooting. 
While having a big gun is probably every shooter's dream, the recoil isn't fun if you're not prepared. This is an excellent upper for building your first gun, but it should not be the first gun you've shot with.
Finding the Right Upper for You 
When picking your AR upper, you'll want to consider a few things beyond cost. Getting a cool AR upper might mean shelling out some cash, but piecing together your firearm means you get to customize it at each stage.
Consider these factors when selecting an AR upper.
Flat Top vs Carry Handle
They all perform relatively the same task, right? But AR uppers vary in one distinct way, at least in terms of appearance. You'll find that there are both flat top and carry handle options, the "carry handle" being the rear sight assembly. 
While you can't actually carry your weapon by its 'handle,' the visible difference is noticeable. It's about looks, really, so this is a personal preference. Of course, having that sight assembly may be a priority, too.
Construction & Materials
You'll also notice that uppers come in a handful of construction styles. Cast metal may be the cheapest upper material, but it may perform well enough over time. Forged uppers may be preferable for their durability, but billet uppers can also be a happy medium in terms of strength versus ruggedness.
Accessories
You still have more pieces to pick up before completing your AR project, but the upper dictates some of the accessories you'll be able to choose from. For example, you might pick an AR with a Weaver or Picatinny rail so you can mount an accessory such as a scope. 
Some models have rifle cuts in the feed ramp or forward assists. Think about what your goals are with your AR, and pick the right package that'll let you build up.
Conclusion
My statement still stands; the Daniel Defense DDM4 V7 is my favorite AR upper available. It's a bit pricey, but the versatility and quality are powerful additions to any gun. 
You're not going to break it if this is your first time constructing a gun, so saving up for an upper that will give you the most significant results is worth the wait. 
If you're willing to take the leap and commit to going for the most expensive but highest quality option, then you can buy the entire DDM4 Daniel Defense gun or just the upper to create the ultimate masterpiece.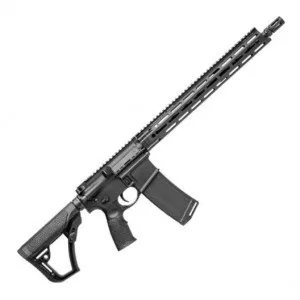 Explore more