CVA Cascade Review: Cascade Takes On The Legend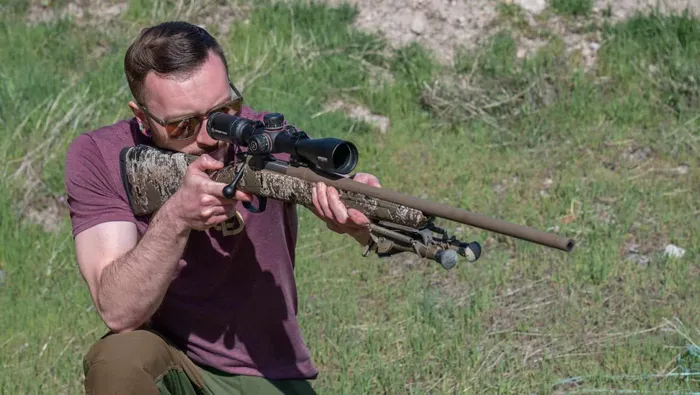 CVA Cascade Review: Cascade Takes On The Legend
Introduction
CVA is famous for making modern muzzleloaders. They've gotten so good at it that they are arguably the most well-known manufacturer of modern smoke-poles.
As would anyone with a love for firearms and two firing synapses, CVA has ventured into centerfire rifles in the recent past. Today I will be taking my first look at the CVA Cascade bolt-action rifle, and lucky for those of you reading, you can come along as we explore this rifle.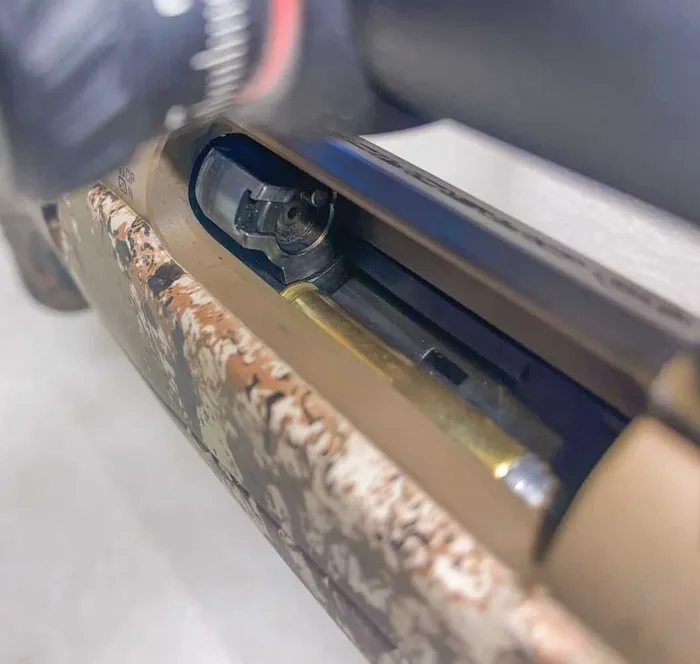 The Cascade is a three-lug bolt action. This reduces the lift radius of the bolt, making it a much shorter throw.
The extractor is machined into the front of one of the lugs and uses a plunger to throw spent cases clear of the action. The rifle is fed from a detachable box magazine made from polymer, and holds four cartridges. The Cascade is chambered in 350 Legend, but it is available in most popular cartridges today. It uses a two-position safety on the right side of the action tang.
The stock is also a polymer blend and comes in a handsome camo pattern, and has a very tactile rubber-like finish. This is very comfortable for carrying and gripping the rifle.
The XX-inch barrel is threaded ⅝-24 at the muzzle to add your favorite muzzle accessories like a suppressor.
The Cascade promises to fit perfectly into your hunting repertoire with quality and accuracy. There is also a line of short-barrel Cascade rifles with 16.5 and 18-inch barrels in select calibers.
With a background in making high-quality products for hunters, I was excited to see how the Cascade stacked up next to other rifles in its price category.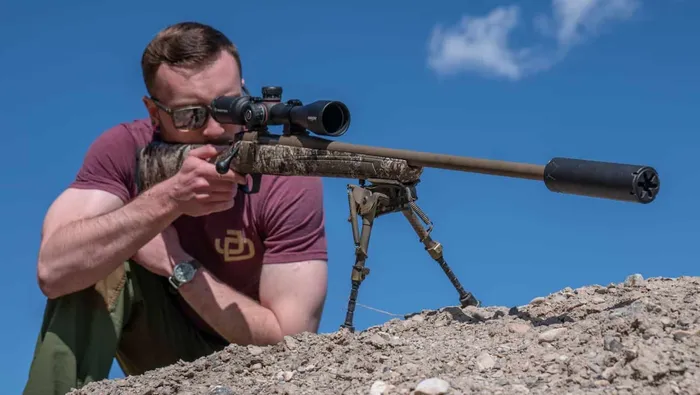 CVA Cascade Review

I've had some experience with the 350 Legend in the past, so with ammo in hand and a 3-12 rifle scope from Crimson Trace, I burrowed into my man cave to prep the rifle for the range. I mounted the scope in a set of Warne rings, and added a suppressor to the muzzle before boresighting the rifle. I grabbed some targets and a bipod and headed to the range.
Initial shots through the Cascade were quite mild, and I thought to myself how comfortable this rifle would be for a recoil-shy shooter would be.
After zeroing the rifle, I shot a couple of groups that averaged sub-MOA, which wasn't too shabby, I figured. The 350 Legend isn't exactly a long-range cartridge, but I still wanted to see how they performed further out.
And even at three-hundred yards, it was pretty reasonable to hit a deer-sized target. I can imagine with a better-suited cartridge, you could easily push the rifle out much further with acceptable accuracy.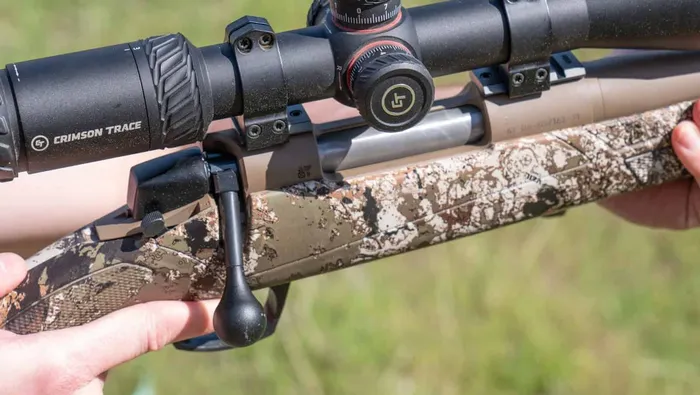 The action on the Cascade was very smooth; I prefer three-lug actions as they are faster to run the bolt. The feeding of cartridges was also very smooth, I believe because of the polymer magazine and its slippery feed lips. The predictable ejection pattern was also indicative of a good design.
The grippy stock was great for hiking around the hills above my house, and it seemed pretty rigid to help keep the rifle shooting straight and true.
Specifications
| | |
| --- | --- |
| Caliber | 350 Legend |
| Capacity | 4+1 |
| Length | 42.5 inches |
| Weight | 6.85 lbs |
| Finish | Cerakote |
| Accuracy Guarantee | 1 MOA |
| Safety | Two position |
| Muzzle Threads | ⅝-24 |
| Calibers | .243 Win, 6.5 Creedmoor, 7mm-08, .308 Win, .450 Bushmaster, .350 Legend, .22-250 Varmint, 6.5 PRC, 7mm Rem Mag, .300 Win Mag |
Pros & Cons
Pros
Smooth 70 degree bolt lift

Detachable magazine

Factory threaded muzzle

Handsome Cerakote finish

Custom camo stock finish

Compatible with Savage 110 Accutrigger scope bases

Dual front sling studs

Lifetime Warranty

MOA accuracy guarantee
Cons
Nothing to dislike here, though I'd prefer another caliber for the open country I hunt
On The Range Testing With the CVA Cascade
I spent the better part of a spring afternoon shooting the Cascade in the mountains. Seeing as it is meant to be a hunting rifle, I could see no better testing criteria than hiking around the canyons above my house, taking shots at what could have been a nice buck.
The hiking portion of the day certainly gave me an appreciation for the rifle's weight and its sticky stock surface. I'm not particularly concerned with camouflaging the rifle while hunting, but it doesn't stop the rifle from looking as handsome as my mom thinks I was in my Sunday best.
Shooting the rifle was the next level of testing the Cascade. I've already mentioned how much I like the bolt-throw and stroke, but the trigger is also a fantastic shooting feature of the rifle. It feels crisp and easy to break the same way every time.
The magazine fed the straight-walled 350 cartridges perfectly, and I made it through several boxes before all was said and done.
I'd mounted a Harris Bipod on the front of the rifle before leaving home to the front sling stud. This is a pleasant feature to keep the sling over your shoulder and not the back of your bipod (if you know, you know).
Adding a suppressor to the Cascade was a stroke of genius. The 350 Legend is an excellent host for a suppressor. The already mild cartridge is further subdued by adding a suppressor.
I used my Yankee Hill Machine Nitro N20. Make sure that whatever suppressor you use has at least a 9mm rating, or you may have to gather it up in pieces before going home.
I felt very comfortable shooting the Cascade, and it felt like a much more expensive rifle to me. The hits were easy to make, and it was hard to keep from smiling.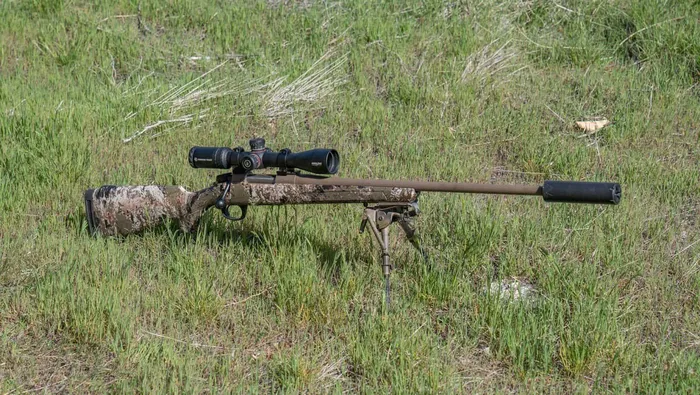 Reliability
The Cascade was perfectly reliable during my testing. Cycling ammunition was flawless, and the only problem I had was ammunition related and certainly not the fault of the Cascade.
Accuracy
With an MOA guarantee, I was expecting the rifle to shoot at least that, and I was not let down. I suspect that with a little more testing of other ammunition types, it might even shoot better.
Overall Feel
The feel of the rifle was excellent, from the tactile grip of the stock to the smooth throw of the bolt, to the audible snap of the magazine going into place.
Features
70 Degree Bolt
Quickly and smoothly cycle through rounds with this comfortable bolt. The finish is likely responsible for its smooth stroke.
Threaded Barrel
I remember when a guy would almost always have to pay over a hundred dollars to get his muzzle threaded.
It's very nice to have it done right from the factory so you can use whatever muzzle accessories you'd like.
Magazine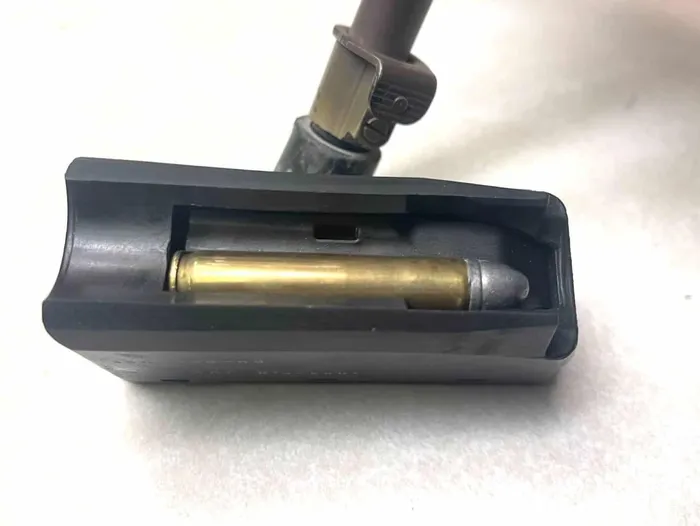 The plastic magazine is lightweight, and its slippery surfaces allow cartridges to feed flawlessly. It wouldn't hurt to have a couple of extras for your Cascade.
How We Tested
The lengthy afternoon of shooting the Cascade definitely gave me a feel for the rifle. Shooting single shots carefully planned at various distances from one to three-hundred yards.
As though I was actually stalking and trying to shoot a deer, I would also occasionally shoot two or three rounds quickly at the same target.
Running the bolt vigorously didn't seem to affect the Cascade at all. The rifle definitely showed a preference for the Federal 180-grain ammunition over the Winchester 145-grain loads. That was a welcome development, as it would surely be the preferred load for hunting.
Ammo Used
For the testing of the Cascade, I used the Federal 180 game load, the Winchester 145 FMJ ammunition, and a few hand loads that I wanted to try. All of them worked, but the 145 load was not close to what I would call accurate.
Below you can see the better-performing group above, and the less accurate load in the black.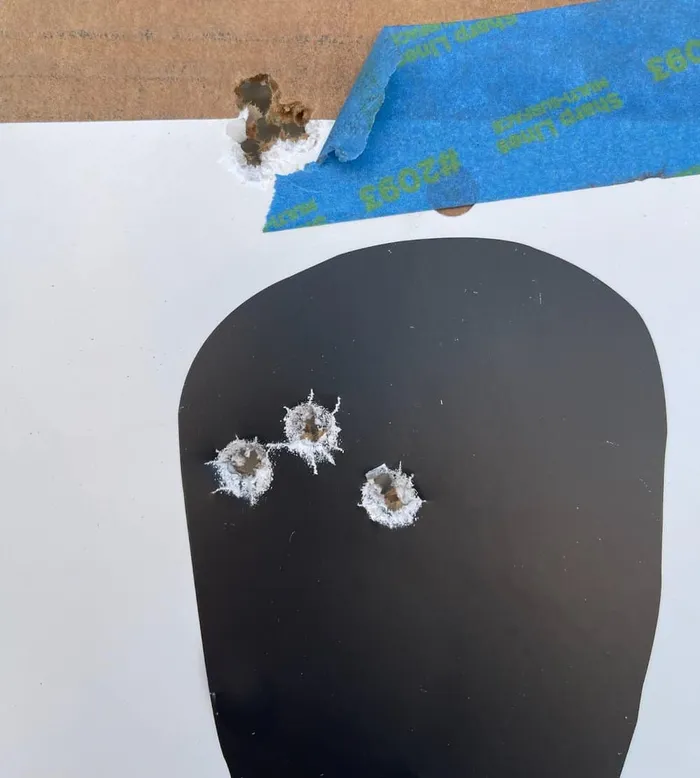 Score Card
Reliability (10/10)
No problems with the Cascade were experienced. The rifle's design and features seem very unlikely to experience issues.
Ergonomics (8/10)
I love the stock, but I would have liked a slightly more vertical grip area. That is, of course, simply my preference.
Customization (8/10)
The compatibility with popular scope mounting systems from Savage is a definite plus, as is the threaded muzzle. Compatibility with another popular magazine system might be the only thing they could have done better.
Appearance (9/10)
The Cerakote and camo finish of the rifle is just plain handsome. Whether or not that is your taste, it is well executed, and there are other schemes to pick from.
Value (8/10)
With various configurations of the Cascade available starting at around six hundred dollars, I think the rifle is well priced.
There are rifles that perform equally for less, but they don't have some of the added features of the Cascade. There are also more expensive hunting rifles that don't perform much, if any, better than this one.
Accessories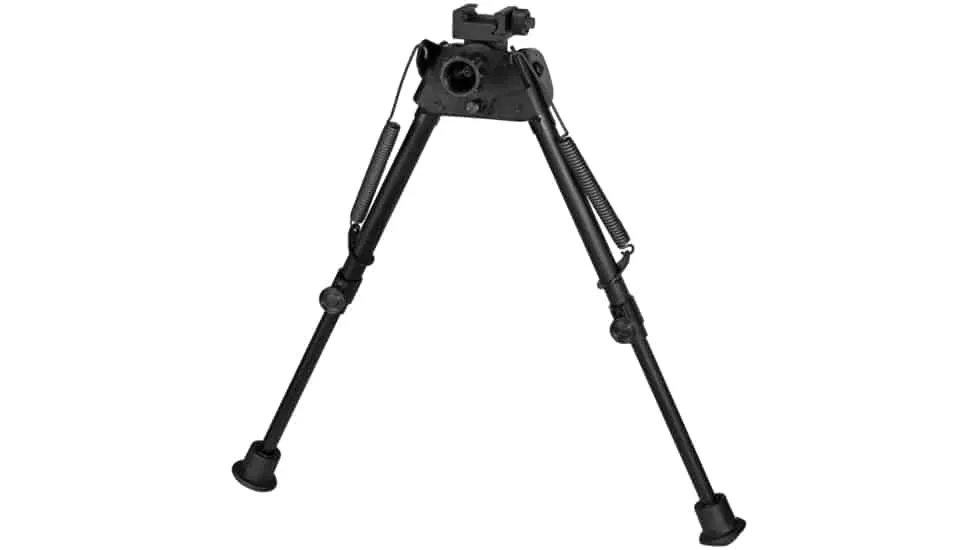 A good Harris bipod is probably the easiest way to go and has a great reputation.
A Harris Bipod is a great accessory to add to your rifle to improve your accuracy and stability. They are lightweight and sturdy devices that attach to the forend of your rifle and provide a stable platform for shooting. You can adjust the height and angle of the bipod to suit your preference and terrain. A Harris Bipod can help you achieve better shots, reduce fatigue, and enhance your shooting experience.
Check out our favorite rifle bipods if you want to see other great options.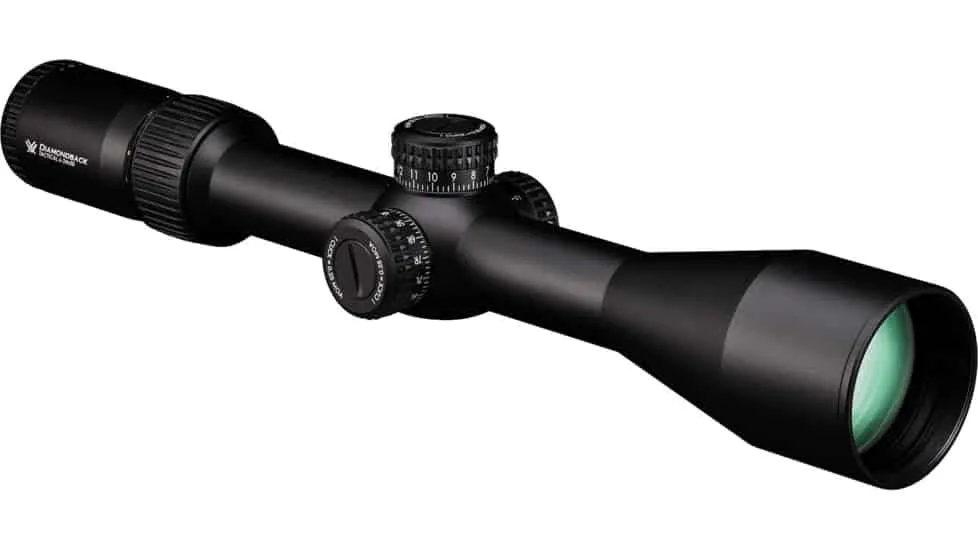 There are so many different ways to go here, depending on your price range.
If you want a high-performance scope that can enhance your rifle's capabilities, you might want to consider the Vortex Diamondback Tactical Rifle Scope 6-24x50mm.
This scope has a first focal plane reticle that stays consistent at any magnification, a fast focus eyepiece that adjusts the reticle to your eye, and an exposed tactical turret that allows precise and repeatable adjustments.
The lens is fully multi-coated for a bright and clear image, the construction is rugged for recoil and impact resistance, and the warranty is lifetime for any damage or defect. With the Vortex Diamondback Tactical Rifle Scope 6-24x50mm, you can achieve your shooting goals with confidence and accuracy.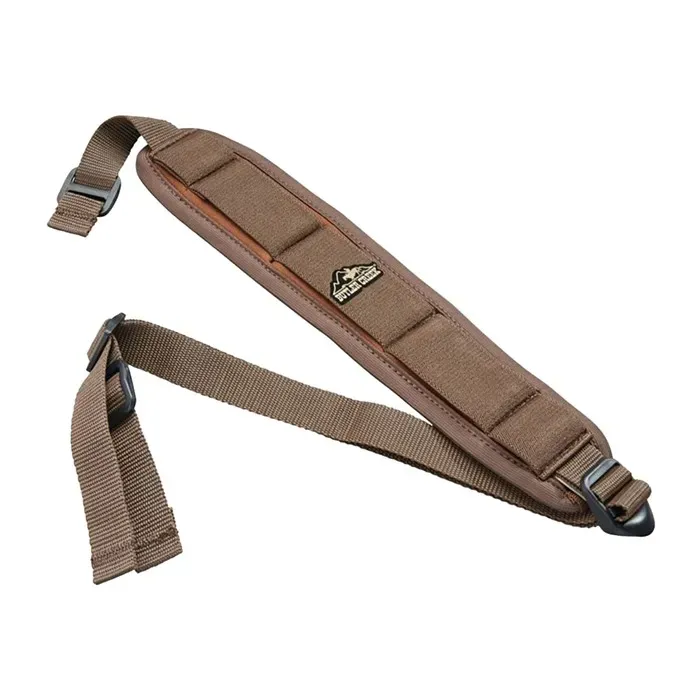 A good rifle sling is a must-have for any hunting rifle.
The Butler Creek Comfort Stretch Firearm Sling is a sling that reduces the felt weight of your rifle by up to 50% with its stretchable and padded design.
It is also durable, versatile, and easy to attach or detach with quick-detach swivels. This sling can make your rifle more comfortable and convenient to carry in any situation.
Alternatives

The Ruger American is another good choice for a rifle like this. It is a touch cheaper, but they also perform well. It is a good alternative to the CVA Cascade if you are looking for a bolt-action centerfire rifle that is affordable, reliable, and versatile.
The Ruger American Ranch has a Ruger Marksman Adjustable trigger that lets you customize the pull weight between 3 and 5 pounds, an ergonomic and lightweight synthetic stock that is easy to handle, and a cold hammer-forged barrel that delivers exceptional accuracy. It also comes in various calibers and configurations, including models with AR-style magazines and threaded barrels.
The Ruger American is a rifle that can meet your hunting and shooting needs with quality and performance.

The Winchester XPR is a little more money, but it's also available in multiple barrel lengths and as a package with a scope.
The Winchester XPR is a great option for a bolt-action centerfire rifle that offers quality and performance. This rifle has a strong and solid steel receiver, a large and convenient ejection port, a crisp and consistent trigger system, a detachable box magazine, and a free-floating barrel.
These features make the Winchester XPR accurate, easy to use, and adaptable to various hunting and shooting situations.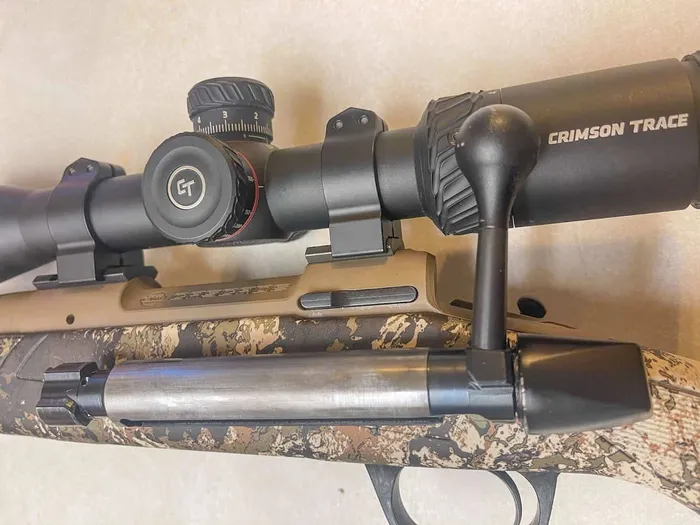 Conclusion
If the Cascade is the only CVA rifle I ever shoot then my opinion will stay pretty positive.
They have built a very handy little rifle with most everything your average hunter could want. I would love to have another in a cartridge more suitable for these open mountains like a 7MM Remington magnum.
CVA has looked at many of the little things that add value and utility to the rifle, and paired it with a solid functioning action for an outstanding package.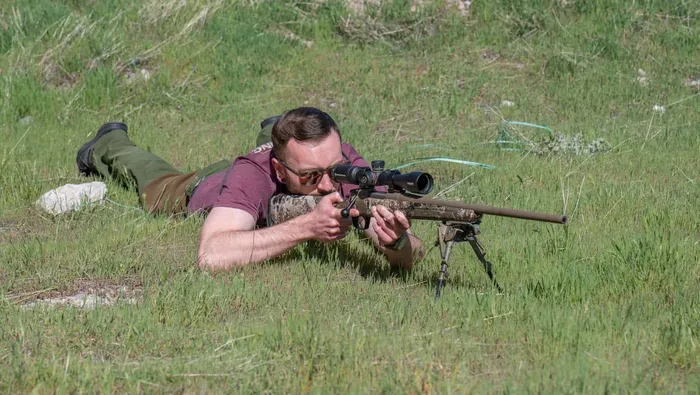 I would happily hunt with this rifle or another just like it. It fits into the fold of comparably priced rifles very well and has a bit of an edge in the categories I've outlined above. And that edge is worth a few more dollars, in my opinion.
Am I wrong for wanting another caliber besides the 350 Legend? What would be your caliber choice?
Explore more