CZ Bobwhite G2 Review: The Pint Sized Side By Side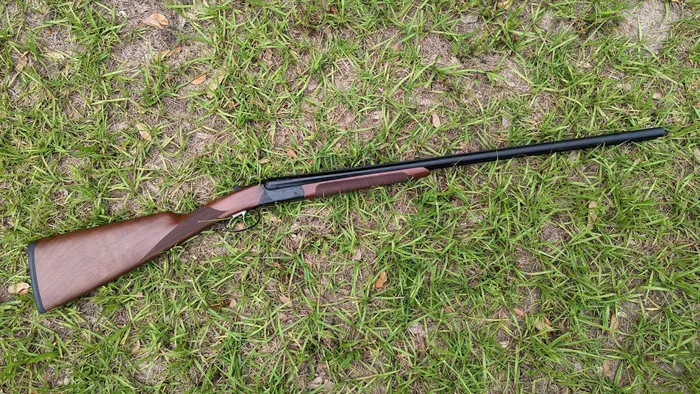 CZ Bobwhite G2 Review: The Pint Sized Side By Side
Introduction
Maybe it's the American in me or the obscene amounts of Westerns I watched with my dad as a kid, but I love double barrels.
Specifically, I really love side-by-side double-barrel shotguns. Something about the style and design just appeals to me. When I got a chance to do a CZ Bobwhite G2 review, I jumped on it.
CZ had been working with Turkish manufacturers to produce some very nice shotguns are very fair price points. The Bobwhite G2 is their version of an upland double gun with classic styling. Claibers include 12 gauge, 20 gauge, and 28 gauge. For today's review, we are looking at the pint-sized 28-gauge option.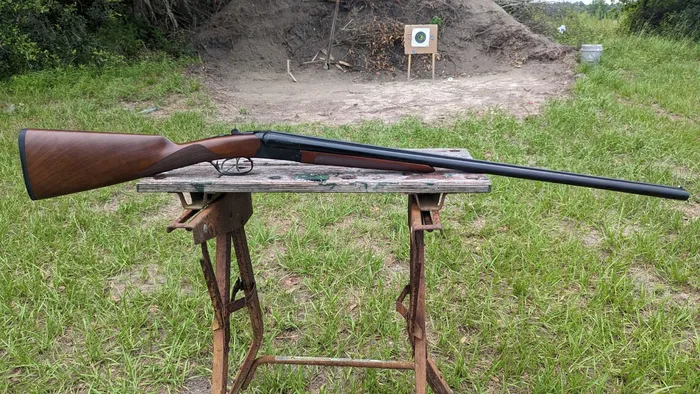 CZ Bobwhite G2 Review

The CZ Bobwhite G2 offers hunters an upland bird gun designed to be light, handy, and easy to use. It has the classic stylings of American boxlock guns and promises a tidy little option for taking birds out of the sky.
The 28 gauge model uses a dedicated 28 gauge frame and reduces the weight to a mere 5.5 pounds! That makes it light and easy to tote across the field.
The Bodwhite G2 28 Gauge seems like a great fit for a smaller shooter in many regards but ultimately has a few flaws that need to be discussed. While CZ has produced an excellent gun in most regards, it's got an odd and confusing combination of features that make it tough to pin down.
Specifications
| | |
| --- | --- |
| Caliber | 28 Gauge |
| Capacity | 2 Rounds |
| Barrel Length | 28 Inches |
| Length Of Pull | 14.5 inches |
| Weight | 5.5 pounds |
| Overall Length | 45.75 inches |
Pros & Cons
Pros
Super Lightweight 

Beautiful Design

Low Reocil 

Great Triggers

Great Price
Cons
Long Length of Pull

Ultra Small Forend
To the Range With the CZ Bobwhite G2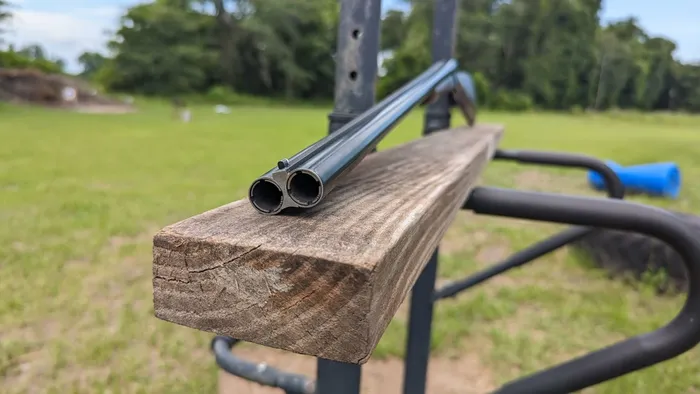 CZ ships the Bobwhite G2 series in a nice plastic case that allows the gun to be stored with the barrels separated from the receiver and enclosed in satin covers for extra protection.
Inside the box, we also get a set of chokes and a choke wrench. I'm impressed that a budget shotgun comes with such nice additions.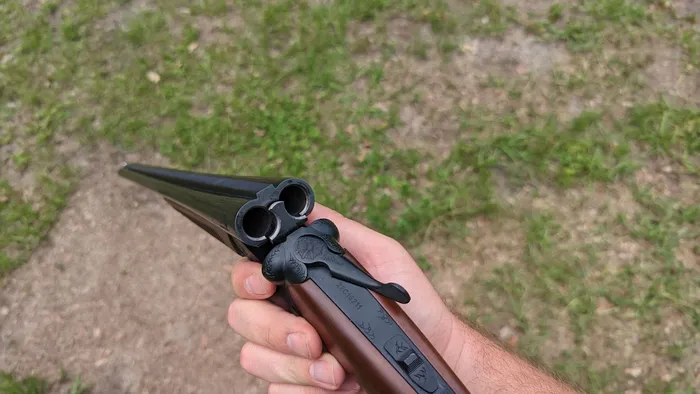 With a pile of 28 gauge in hand, I hit the trap range. The CZ Bobwhite G2, a few hundred shells, and some clay pigeons gave me a nice long day at the range to get a handle on how the  Bobwhite G2 was handled.
Accuracy and Patterns
I would have preferred a set of skeet chokes with the 28 gauge, but the five included were fine for a lazy game of trap fired with friends in a very non-serious manner.
Prior to the shooting, I patterned the gun on paper. I found the patterns to be consistent and predictable. The point and point of impact were dead on, with just a slight shift to the right or left, depending on the barrel.
Patterns were predictable and, best of all, consistent. They created a nice circle that was easily measured and applied to hitting those traps. Any missed clay pigeons were on me more than the gun. This became obvious as I shot more and more throughout the day and busted some rust on my swing skills.
This doesn't affect my accuracy much, if at all, but the triggers didn't impress me. They were fairly heavy, heavier than most of the double guns I've shot.
Reliability
One of the good things about simple guns is that they tend to be reliable. The Bobwhite G2 has an extractor but not an ejector. The most mechanical operation it completes is cocking and firing. It does that every time the triggers are pulled. Bang, bang, smoothly, easily, and without complaint.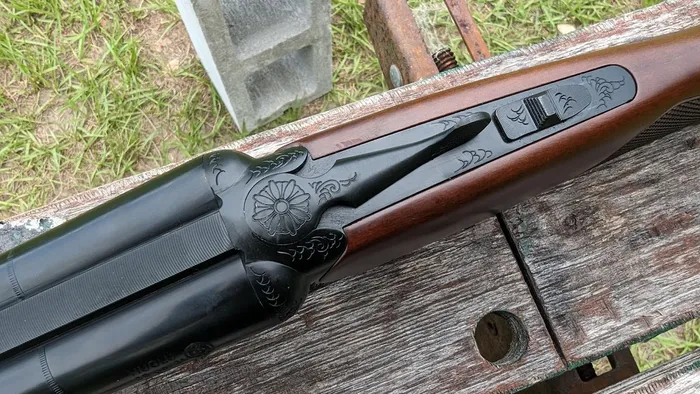 Even after a hefty day of blasting away in the hands of more than one shooter, the gun never left me down. The safety always moved from safe to fire with ease. While the gun was quite stiff out of the box, it loosened up quickly. The extractors popped the shells out easily enough and made cycling through ammo a breeze.
Ergonomics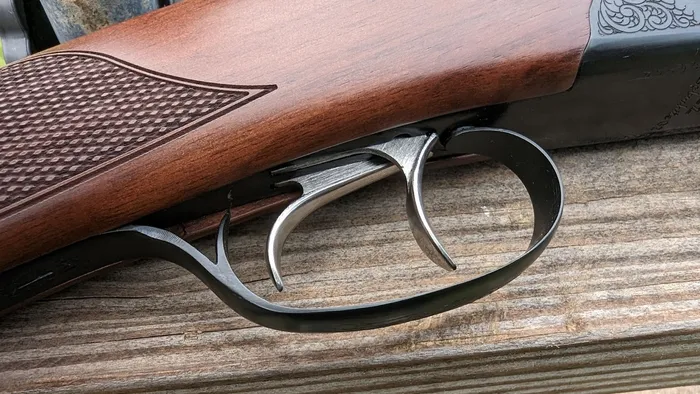 Here is where the gun gets weird. First, let's cover the good. The safety is textured and easy to manipulate. The barrel release moves easily once it's been worked over a time or two. The triggers are well-spaced, and it's easy to move from one to the other easily and quickly for a follow-up shot.
I love the cheek weld, the stock offers, and the checkering on it, and the forend is quite nice for a budget model side by side.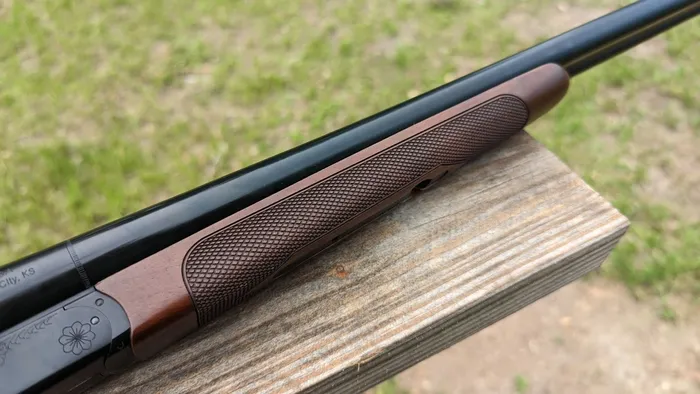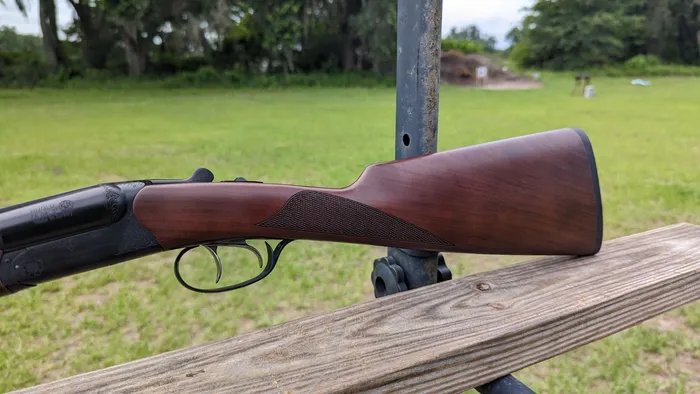 Where we run into issues, and what makes this gun confusing is that I can't figure out who they designed it for. As a 28 gauge, it has fairly light recoil and is super light. A 5.5-pound gun is as handy as it gets, and the combination of lightweight and 28 gauge make it a great youth gun or great for any smaller framed shooter.
When shooting, I noticed the forend was very small, painfully small, and even worse for me because I have 2XL-sized hands. I was constantly getting singed by a hot barrel. I assumed hey, it's a youth gun made for smaller hands. Not a big deal. However, the length of pull is 14.5 inches, which fits my six-foot-five-inch frame but likely wouldn't suit a smaller frame shooter.
In fact, I know it won't. My son is five foot three inches tall, and the gun is way too long for him. This odd combination of a super small forend with a massive LOP makes the gun a little confusing. If they trimmed the LOP to 12.5 inches or even 12 inches, it would make a lot more sense.
Features
Slimline Design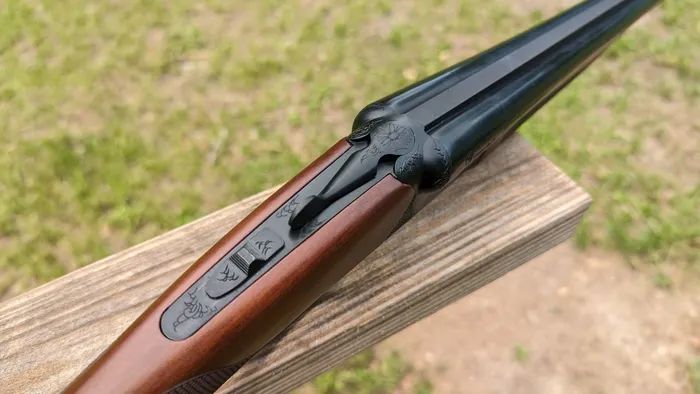 CZ had the Bodwhite G2 receivers CNC machined. This provides a slim and sleek receiver design that reduces both bulk and weight. This, combined with the English straight stock, does help those who what a slimmer, handier gun.
It ends up helping reduce weight, which is perfect when bird hunting all day. The difference between a pound is often felt at the end of a long day. It's also easier to grip and manipulate for those with smaller hands.
Black Chrome Finish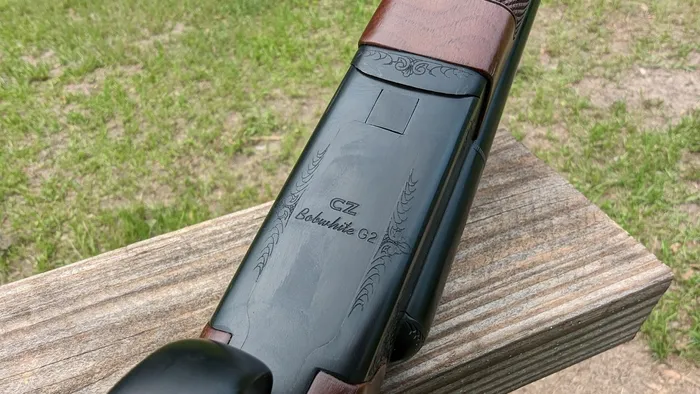 We all know bluing looks fantastic on double guns, but it has two negatives. First, it's expensive; second, it's not nearly as good at fighting corrosion as modern finishes. CZ's black chrome design gives the Bobwhite a stellar appearance while resisting the tarnish that comes with field use.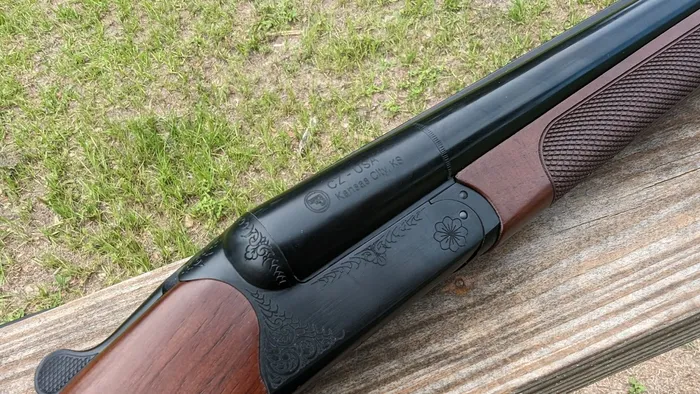 This isn't a skeet or trap gun but an upland bird gun, and in the field, you want a high degree of protection. Black chrome is cheaper too, which helps keep the gun's price down while also protecting it better from corrosion.
Easy Swap Chokes
The shotgun is a thinking man's weapon. If you aren't considering the best chokes and loads that work with them for hunting, then you are missing out.
Two barrels give you a chance for two chokes, and with the Bobwhite, you can use open or closed chokes to customize the gun's range. One barrel for close shots and one for long is a common setup, but it's up to you, your game, and your load.
How We Tested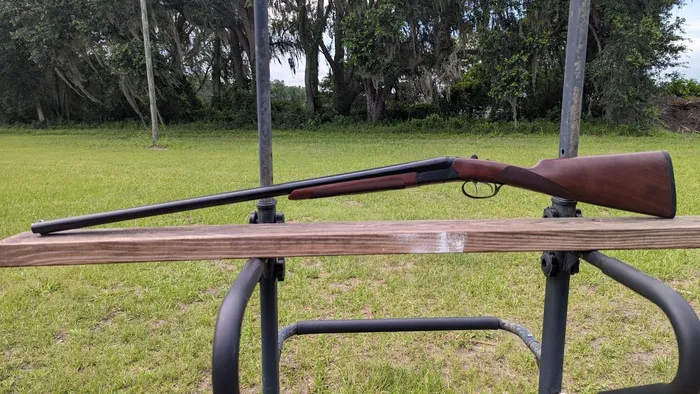 This is meant to be an upland bird gun, but we are a good ways away from that season. Instead, I did the next best thing and took it to the local clay range with a few friends.
We played some very informal games of trap and got really familiar with the Bobwhite G2. The light recoil of a 28 gauge kept us shooting throughout the day. Clays aren't birds, but they are the closest thing we could legally shoot to try the gun's efforts as an upland bird-hunting blaster.
Ammo Used
Two cases of Fioochi standard velocity 7.5 loads went through the gun. Only a few shooters embrace 28 gauge, so finding any in any particular quantity close to me took a lot of work. Thus we stuck with what was affordable and typical of the 28 gauge experience.  
Score Card
Reliability – 10/10
Every shot went off without an issue, and every round extracted without an issue.
Ergonomics 5/10
The first half of the gun has solid ergonomics, but the long length of pull combined with the ultra-small forend is a bit confusing.
Customization 2/10
Besides changing chokes and making adding a sling, there isn't much else.
Appearance – 8/10
Black chrome looks great, but bluing would push it to a ten.
Value – 8/10
A well build and reliable double gun for less than a thousand dollars is a hat trick. It's not 'cheap' by any means, but you get your money's worth.
Accessories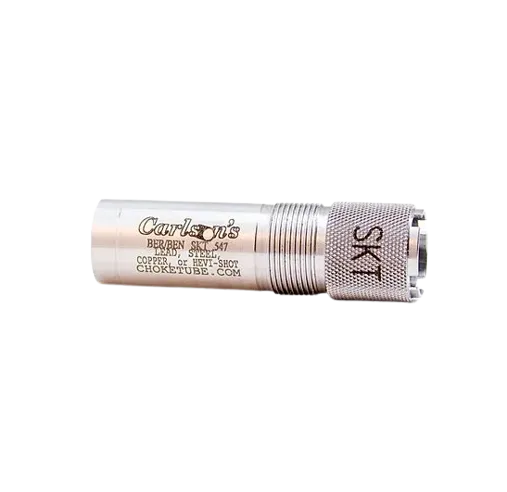 While this isn't a skeet or trap gun, you might be tempted to take it to the range for some fun. In this case, a good skeet chokes for one of the barrels is a great way to open up the pattern.
CZ Bobwhite G2s use the Beretta/Benelli chokes, and Carlson's has you covered.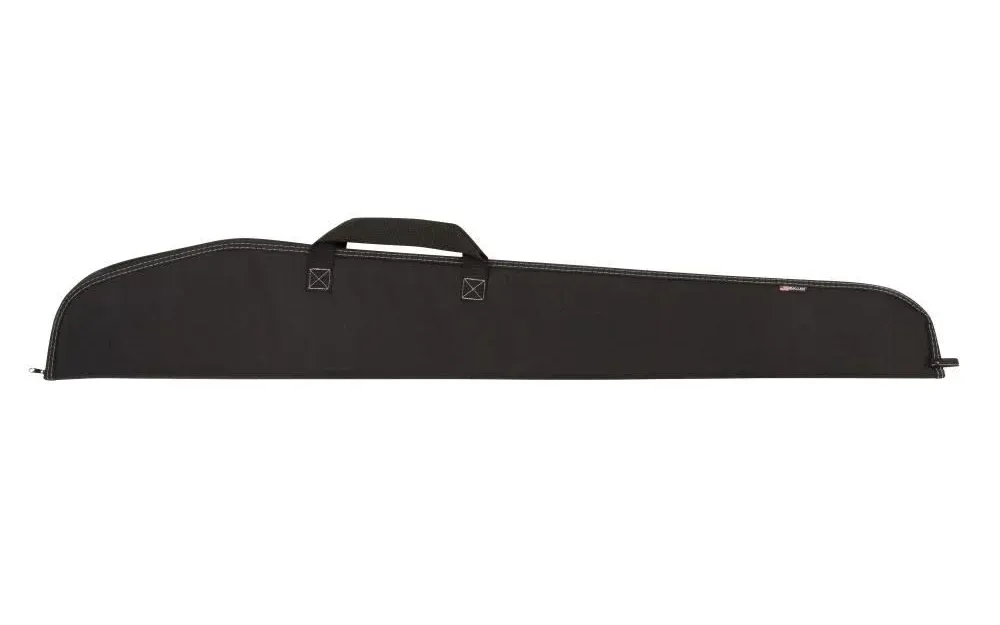 That beautiful wood and finish won't last long if you don't protect it. The Allen Company Durango shotgun case will work wonder to keep your gun protected and looking great.
It provides a barrier of protection to your gun and uses a nonabsorbent lining to prevent moisture buildup. This is a very cheap way to protect an expensive item.
Alternatives

If you have a hankering for a 28 Gauge side by side, your options are limited, but Stoeger has you covered with the Uplander Field guns. This little 28 gauge is cheaper than the CZ but does lack the exquisite wood and black chrome finish.
It's a bit heftier at 7.1 pounds but still manageable for most shooters. It's stripped down and simple but capable and easy to use. In many ways, the two guns are similar, and this would be the budget-friendlier model.

The Mossberg SA-28 is no fancy double gun. It's a semi-auto 28 gauge that's perfect for you shooters. It has the speed of a double gun but has fewer recoil thanks to the gas-operated action.
The All Purpose Field Model is perfect for birds and offers a fairly affordable semi-auto option. The SA-28 lacks the grace of the G2 but makes up for it in downright utility and ease of use.
All In All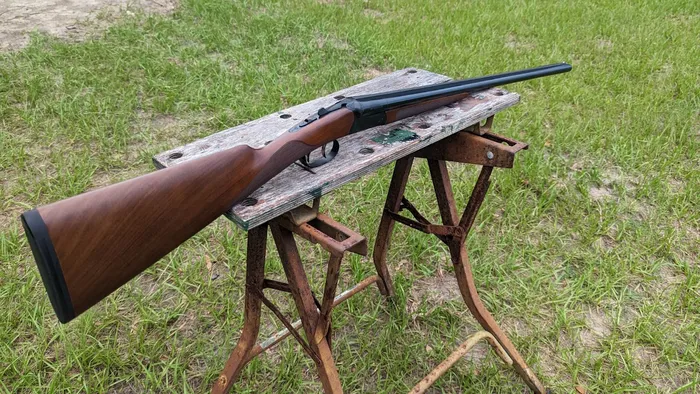 The CZ Bobwhite G2 continues the CZ legacy of well-made shotguns, even if they aren't made by CZ. It's an affordable option that uses a true 28 gauge receiver to bring the weight down to a scant 5.5 pounds.
It's one of the lightest on the market. It patterns reliably and has great accuracy. I was confused by some of the ergonomic choices. It's just a hair away from being a fantastic firearm. Still, it's an above-average shotgun at a below-average price, and that's hard to hate.
Explore more