Daniel Defense DDM4 V7 Review: High Price for High Performance?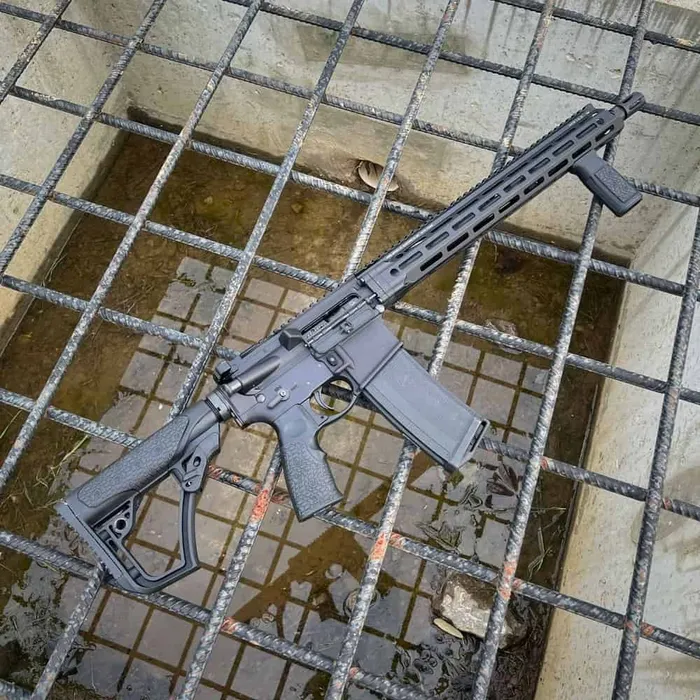 Daniel Defense DDM4 V7 Review: High Price for High Performance?
Introduction
Daniel Defense may not have the history that some of the more prominent manufacturers do to back it, but it sure has built a strong reputation over the last 20 years since it released its first firearm, the DDM4.
Fast forward many years and several models later, the DDM4 V7 has become one of the more popular high-end AR-15s on the market and is often found on the "best of" lists online.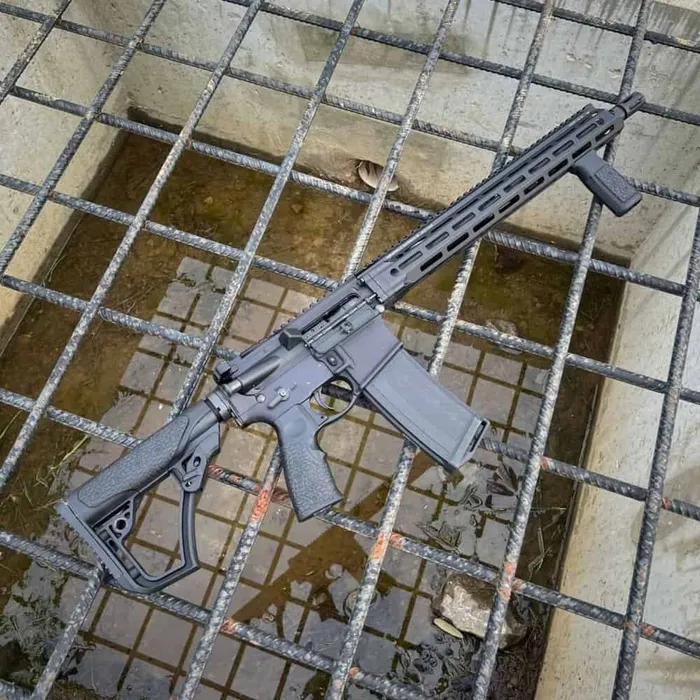 Before this review, I had never shot a DDM4 V7; I only had held one at Shot Show in 2022.
To say I was excited to get the call from my FFL that the rifle was ready to be picked up is an understatement. I wish I had more time with this gun, but I was able to quickly figure out where the mass appeal comes from.
Does the high price tag correlate to equally high performance? Let's see…
DDM4 V7 Review

Specifications
| | |
| --- | --- |
| Caliber | 5.56 NATO/.223 REM |
| Barrel Length | 16 Inch |
| Twist Rate | 1:7 |
| Muzzle Thread | 1/2×28 |
| Overall Length | 32 ¼ – 35 ⅞ Inches |
| Weight | 6.2 Pounds |
| Muzzle Device | Daniel Defense Flash Suppressor |
| Upper and Lower Receiver | 7075-T6 Aluminum |
Pros & Cons
Pros
Reliable & Accurate

Very customizable – tons of handguard and rail space

Upgraded internal components and furniture

Fully ambidextrous lower
Cons
Steep price tag

No backup iron sights
Hitting the Range(s)
I haven't been able to shoot outdoors lately, so finding a place even for a short range session that was outside was a real treat. Since I didn't get to shoot there long, I also hit my local indoor range a couple of times.
Reliability
I shot a mixed bunch of 5.56 ammunition for a total of 400 rounds.
I wish I had the time to put more through it, but looking back at the 400 out of 400 rounds going down range without a problem, I don't have any hesitations that I'd see similar reliability moving forward.
While it cycled all of the ammo just fine, you could tell it preferred the heavier loads from an accuracy perspective.
Accuracy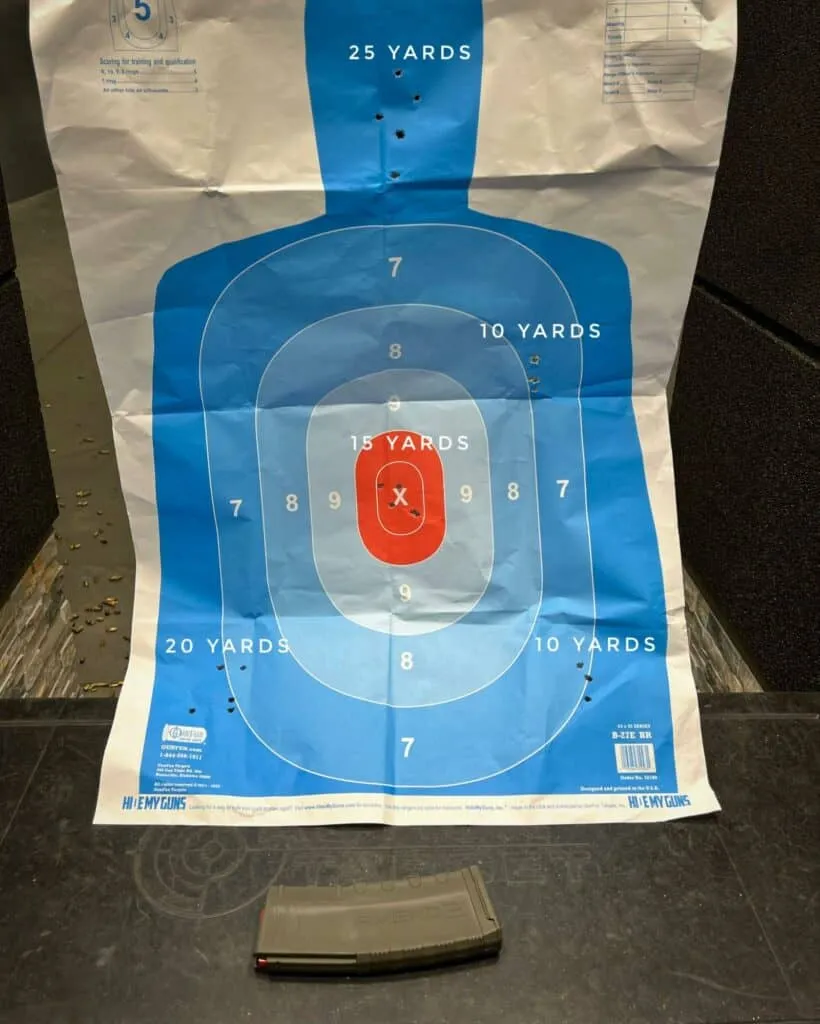 My favorite ammo that I ran through the DDM4 V7 was actually 68-grain Hornady Frontier 5.56. I didn't have much of it left, but I definitely had the tightest groupings with these on the 6" gongs I was shooting at 50 yards.
The farthest I could push it was 60 yards, simply due to range constraints, but it was a breeze. Indoors, I had roughly 2-inch groupings out to 25 yards. I wish I had the chance to go 100+ yards, but maybe next time.
Features
Controls
Unless you're looking at an entry-level AR, I believe they should all have ambidextrous controls. The DDM4 V7 features an ambidextrous safety and charging handle, which I expect at this price point.
None of the controls are oversized, yet also aren't too small, where it's hard to catch any of them in a hurry.  
Rail System
I absolutely love full-length rail systems. The more room for accessories and optics, the better.
Not only do you have the Picatinny rail up top running the length of the gun, but the handguard is also full of M-Lok slots, so you should be set to mount all of your favorite accessories.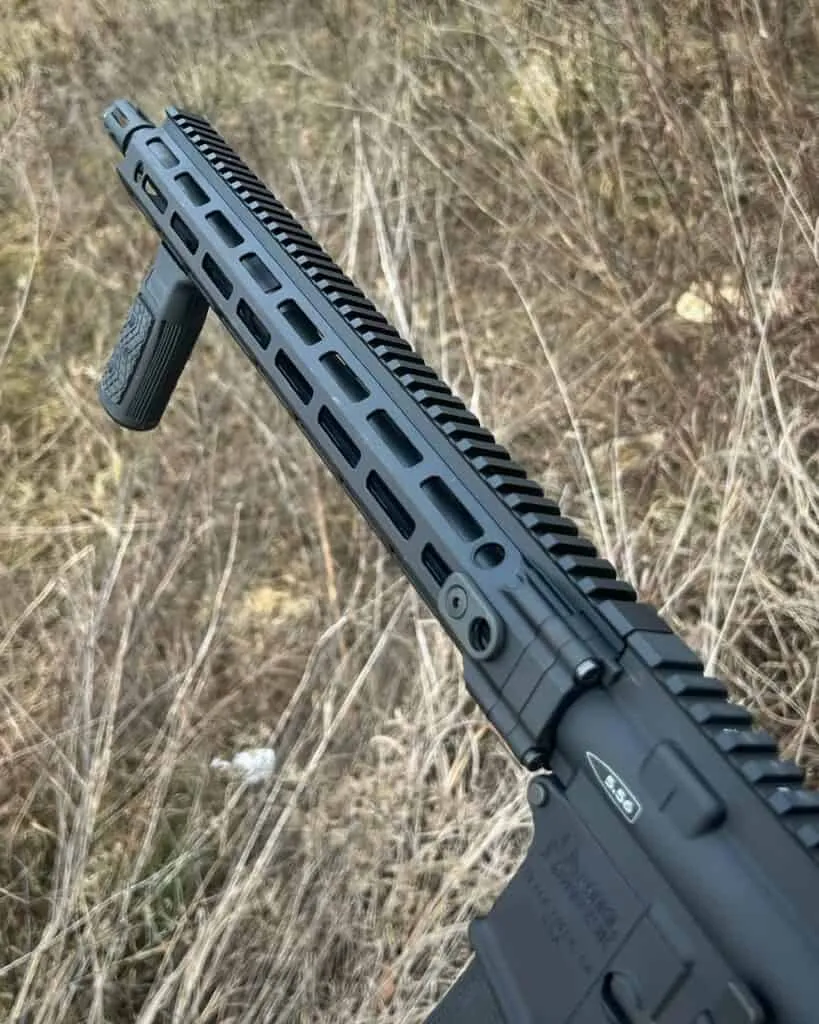 Buttstock & Pistol Grip
Both the buttstock and pistol grip are Daniel Defense's own, and I have to say; they did a good job.
The pistol grip has a slightly strange angle, though. I believe Daniel Defense says that it's supposed to share a 1911 angle, but it does feel odd on this specific gun.
However, it's comfortable and has a small amount of overmolding to help keep a firm hold.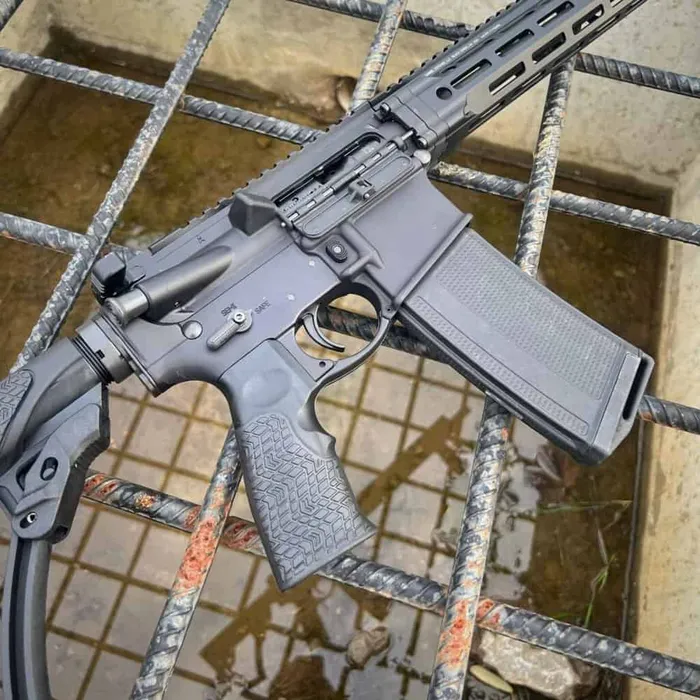 The buttstock comes with interchangeable buttpads, ambidextrous QD attachment points, and a very comfortable angle where it rests on your shoulder while shooting. I found myself really enjoying this one.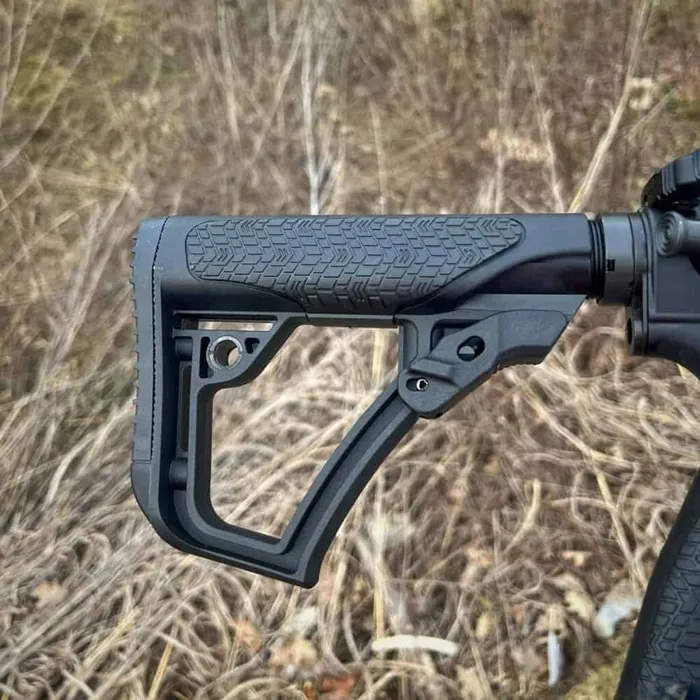 Trigger
I was disappointed with the trigger. At this price point, you better believe I'm going to compare it to some of the higher-end flat match grade type triggers.
This one definitely fell short in comparison. It seemed unpredictable when it came to the break, but at least the pull weight remained steady.
The reset was defined and easy to notice, but there wasn't much that stood out to me overall.
Sights
What sights? I believe the older models came with iron sights, but sadly, this one did not. With how inexpensive a set of flip-up iron sights are these days, it definitely should come with some.
Magazine
The rifle comes with one of Daniel Defense's 32-round magazines. This is the first time I've used one of them, and I don't have any complaints.
It's easy to load, has decent texturing, and holds two more rounds than many others on the market.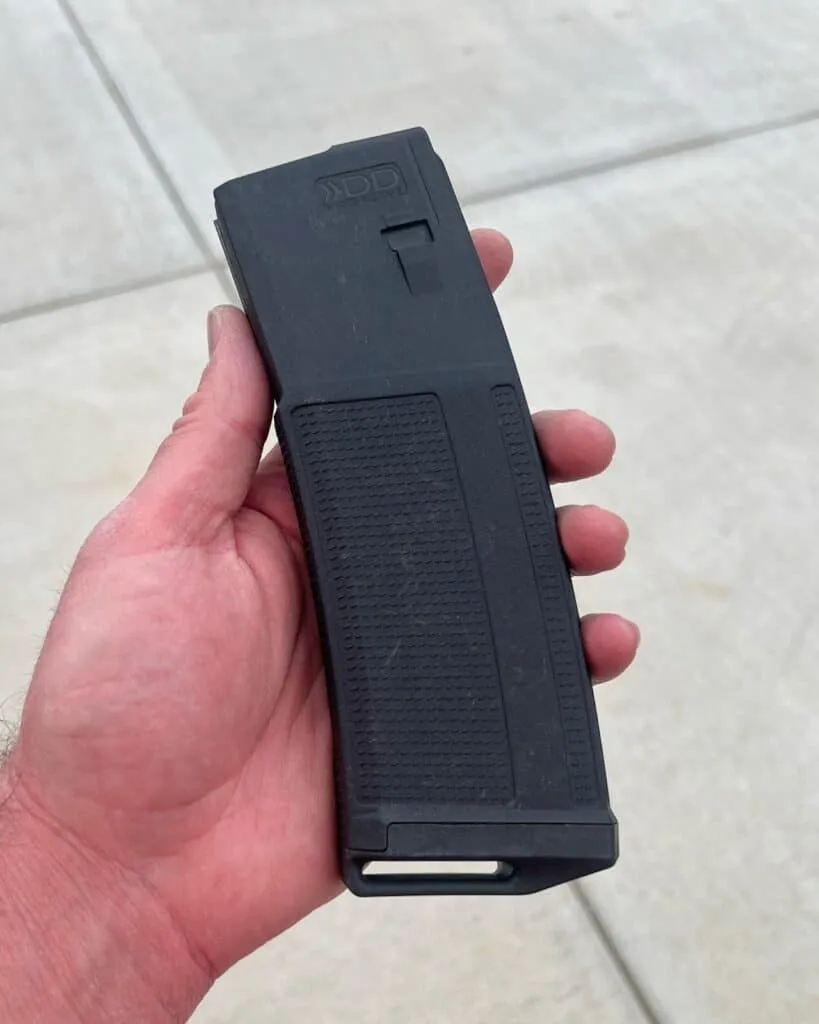 Muzzle Device
I didn't have the chance to test out the rifle in low-light scenarios to truly see what the included flash suppressor is all about, but it definitely seems run of the mill.
I would have liked to see a more beefy and aggressive one, but from what I've read and heard, this one does reduce a good amount of flash.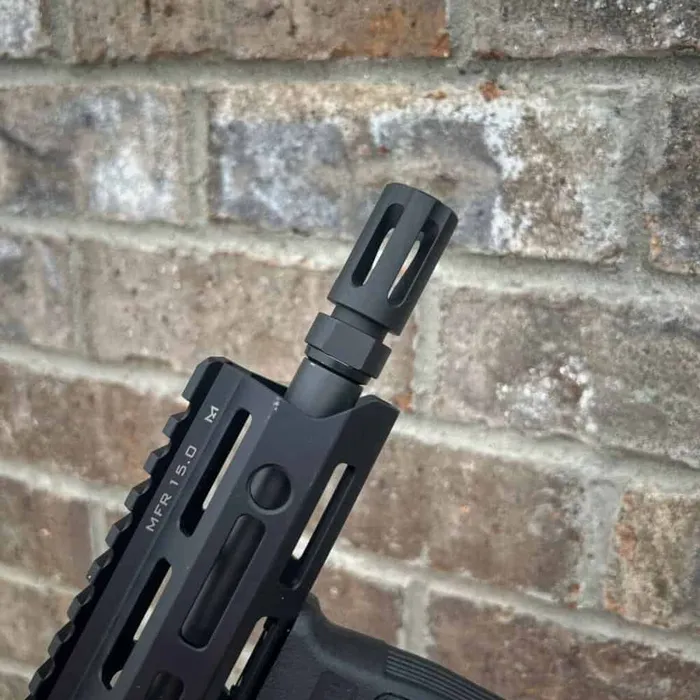 Accessories
One of my favorite optics at the moment is the Holosun AEMS. You can switch between reticles; it has a solar battery backup and a shake-awake feature to keep you ready to go the second you pick up your gun.
It's also pricey, just like the DDM4 V7, but you get what you pay for.
There's a good chance that if you've shot more than a couple of different ARs in your life, you've probably used the Magpul MBUS sights.
They are lightweight and low profile and come on many popular rifles. I personally run them on many of my rifles, but lately, I've been intrigued by the Pro version.
The Pros are all steel, don't require any tools to adjust the windage or elevation, and of course, are made in the USA.
Alternatives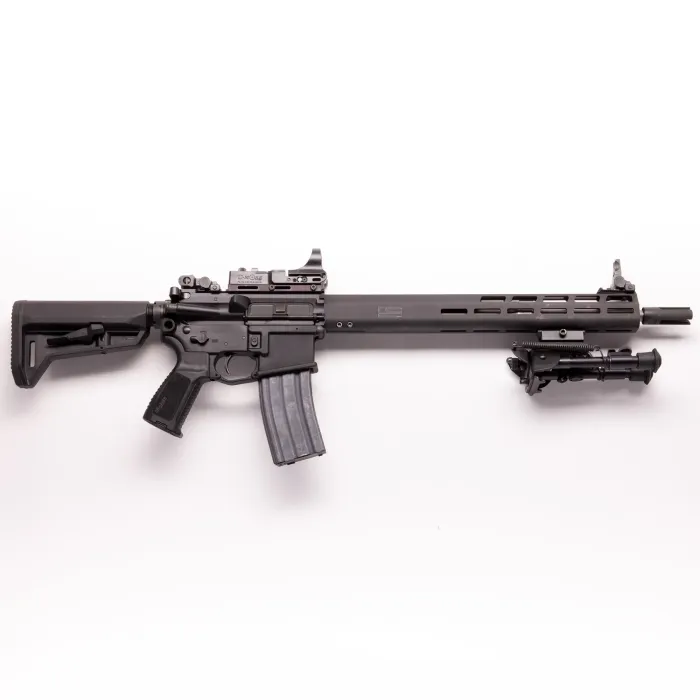 If you like how the DDM4 V7 has the full-length handguard and rail, you'll also like the Sig M400 Pro. It's known for being reliable and accurate too. It comes with a great set of iron sights and upgraded furniture.
It's Sig's take on what an AR-15 should be, and I agree with a lot of it!

Want to save a few bucks and still feel like you have a custom AR-15 out of the box?
Check out the Springfield Saint Edge. Springfield loaded it with premium components like a machined billet lower receiver, modular match trigger, and an enhanced BCG to name a few.
I have one myself and can easily recommend it.
FAQs
Can you hunt with the DDM4 V7?
You definitely can hunt with the DDM4 V7. You want to ensure that you have the appropriate round for what you're hunting, but the rifle itself will definitely be a useful tool for the job.
What bolt carrier does Daniel Defense use for the DDM4 V7?
The bolt carrier group is a chrome lined Mil-spec M16 profile one that is MP (Magnetic Particle) tested.
What type of rail does the DDM4 V7 have?
The DDM4 V7 features a free float rail system with M-Lok slots made from 6061-T6 aluminum. It also has a Picatinny rail that runs the length of the receiver and handguard.
Score Card
Reliability (10/10)  
400/400 rounds went down range without an issue.
Ergonomics (9/10)
Comfortable overall but the pistol grip angle could be improved.
Customization (10/10)
With a full-length handguard and rail, you will have no shortage of accessory real estate.
Appearance (8.5/10)
I like it…I like it a lot.
Value (8/10)
It's a great gun, but the $1,907 MSRP is steep even for this high-quality build.
Conclusion
It would be hard to argue that Daniel Defense didn't do a great job with the DDM4 V7.
It's reliable, accurate, and comes loaded with premium components and furniture. For the price, I'd be hesitant to purchase one myself, but I would love to own one at the end of the day.
If you happen to find this gun for under $1,500, I would jump on it. Hopefully, we'll see those prices sooner rather than later, but until then, I'll happily continue shooting my friend's DDM4 V7 every chance that I get.
Do you think the DDM4 V7 is worth the hefty price tag? If not, what AR would you recommend under $1,500?
Explore more