FN Reflex Series: A First Look at One of the Micro Compacts We've Been Waiting For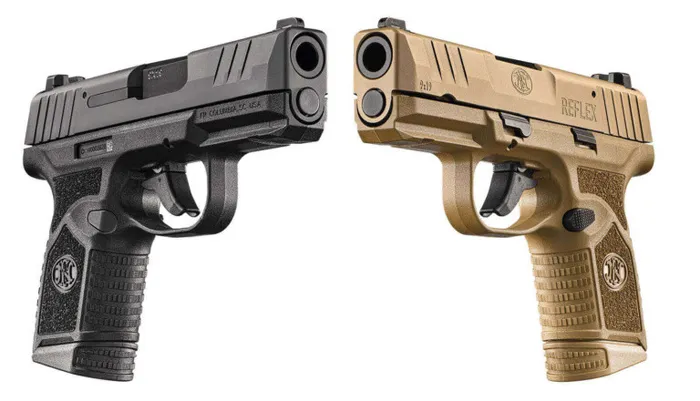 FN Reflex Series: A First Look at One of the Micro Compacts We've Been Waiting For
Introduction
Many of us have been wanting a micro compact of this size from FN for quite some time, and now it's here! FN announced this morning its new Reflex Series pistol line, which is a slim, micro compact that boasts a 15+1 capacity.
I'm not surprised that FN chose to go this route finally, as the market has been calling for it more and more. With being so late to the game, I have high expectations for the performance that the Reflex will deliver since FN had all that extra time for research and development. According to FN's CEO, those types of expectations should be met.
"Innovation is at the core of FN's product development efforts. We aspire to push beyond the status quo to deliver products that provide meaningful improvement over the existing landscape, and we feel we've accomplished this with the FN Reflex," said Mark Cherpes, President and CEO for FN America, LLC.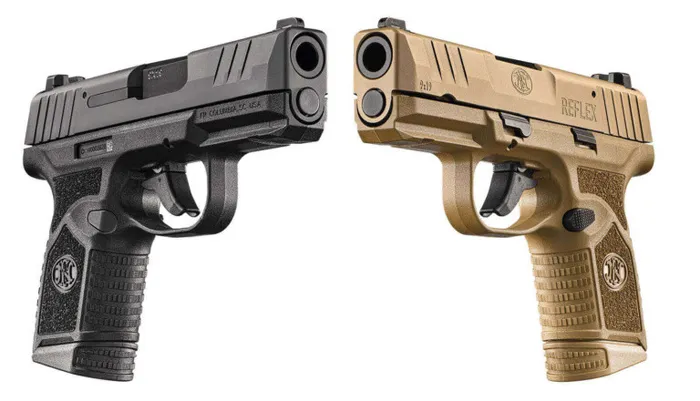 FN Reflex Breakdown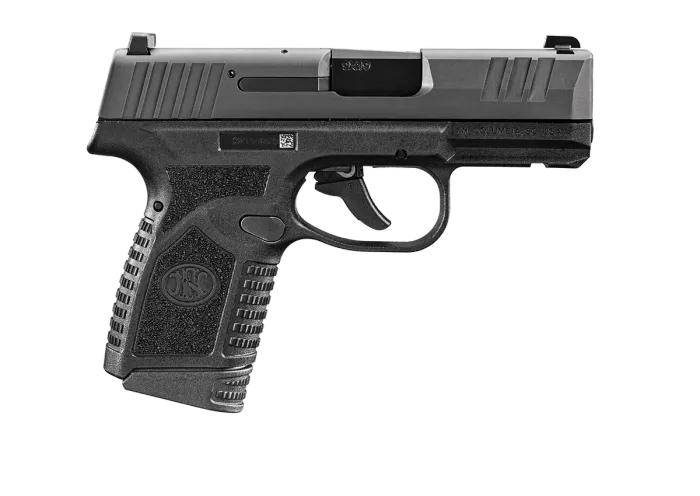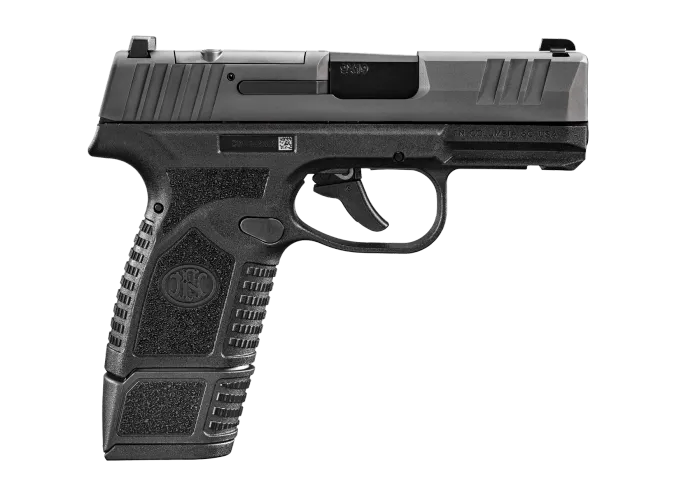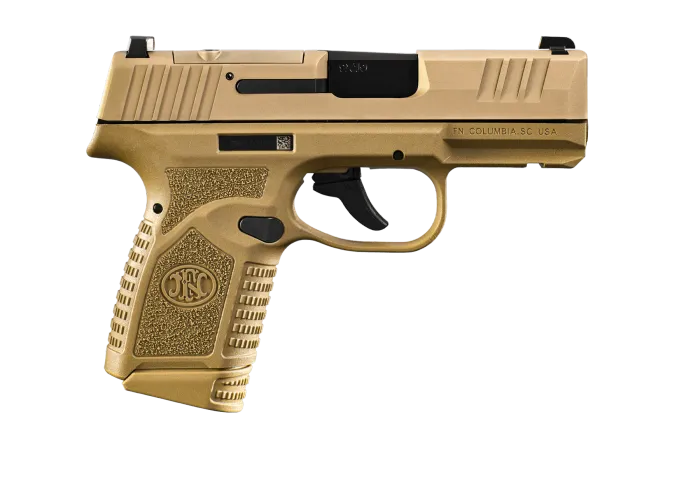 Specifications
| | |
| --- | --- |
| Caliber | 9mm |
| Operation | Internal Hammer Fired SAO |
| Capacity | 15+1 |
| Barrel Length | 3.3 Inches |
| Overall Length | 6.2 Inches |
| Height | 4.27 Inches |
| Weight | 18.4 Ounces |
| Trigger Pull | 4.5-5.0 Pounds |
| MSRP | $599 (Reflex) / $659 (Reflex MRD) |
Features
Just because the Reflex is more compact than its other FN siblings, doesn't mean it's lacking in features.
Both the Reflex and Reflex MRD (micro red dot) variants are going to have night sights, a slim line accessory rail and front/rear slide cuts.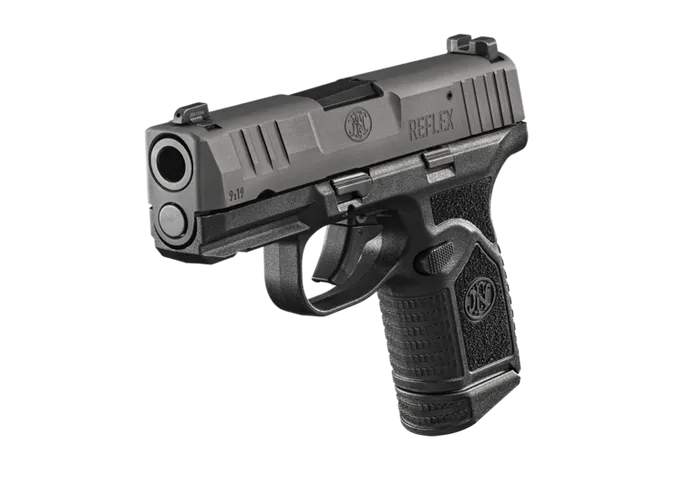 The MRD model will of course give you that optics-ready slide, but will also increase the MSRP by $60.
FN claims that the Reflex has the smoothest trigger and most refined fire control in any of the FN carry pistols, suggesting match-grade accuracy with minimal effort. With a smooth 5 pound trigger pull, it should be a pleasure to shoot.
This of course is just a high level view of some of the features, but once we get our hands on one to test, we'll provide an in-depth review of each of them.
Accessories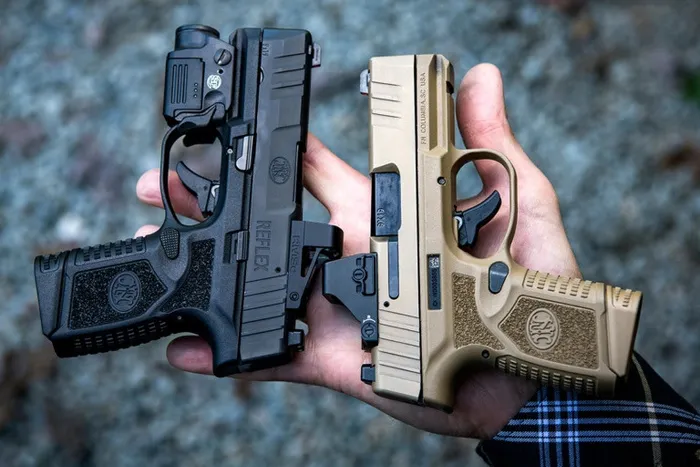 FN Ambidextrous IWB Holster
Not only did FN release the Reflex line this morning, but it also launched an ambidextrous IWB holster made specifically for them. It features adjustable retention and cant, and is designed for left-or-right-hand use. I'm not sure if they will come out with different colors or patterns for it, but for now, it's nice to have a FN branded option to order along with your Reflex.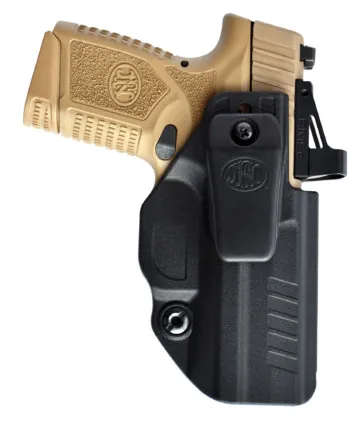 Next Step: Hands-on Testing
While I don't actually own any FNs personally, I've enjoyed shooting them for many years. Being a concealed carrier myself, this micro compact sized platform is one that I'm always keeping an eye on. Given the high level of performance FN delivers on its other pistols, I'm assuming this one will be right in-line with them.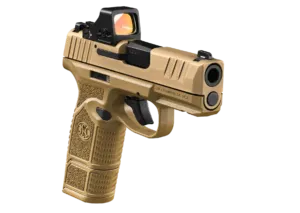 The Reflex is one that I cannot wait to get my hands on to review, so FN if you're reading this, help a guy out and send one my way (my preferred model and color is above)!
If you can't wait for our review and happen to be attending the NRA convention this weekend, you can check out both of the Reflex models at the FN Booth (Booth 5450).
Explore more