Why We Love Our Garmont Shoes: Personal Testimonials of the 9.81 Heli, T4 Groove G-Dry, and T8 Falcon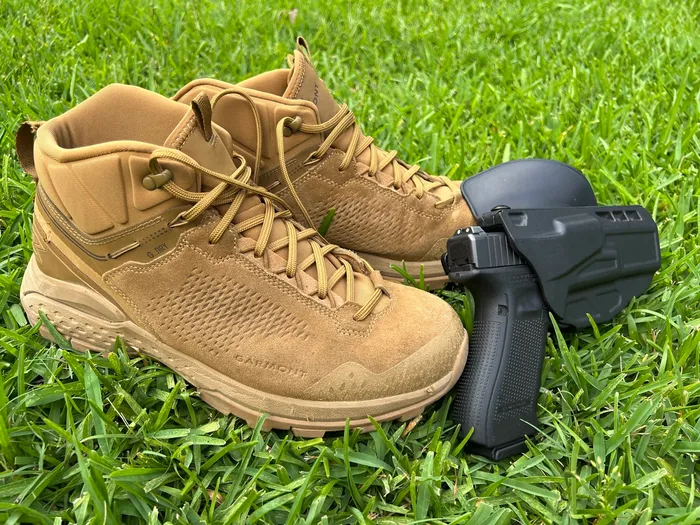 Why We Love Our Garmont Shoes: Personal Testimonials of the 9.81 Heli, T4 Groove G-Dry, and T8 Falcon
Introduction
If you are looking for a pair of shoes that can handle any terrain, weather, and activity, you might want to check out the latest offerings from Garmont.
Garmont is a renowned Italian brand that specializes in outdoor footwear for hiking, trail running, mountaineering, and tactical operations. In this article, we will review three of their most popular models: the 9.81 Heli, the T4 Groove G-Dry, and the T8 Falcon.
These shoes have been tested and reviewed by two of our writers: Brian Zerbian and Chris Fortenberry. Read on to find out what they have to say about these shoes and how they compare to each other.
Garmont 9.81 Heli: The New Summer Tactical Shoe
Reviewed by: Brian Zerbian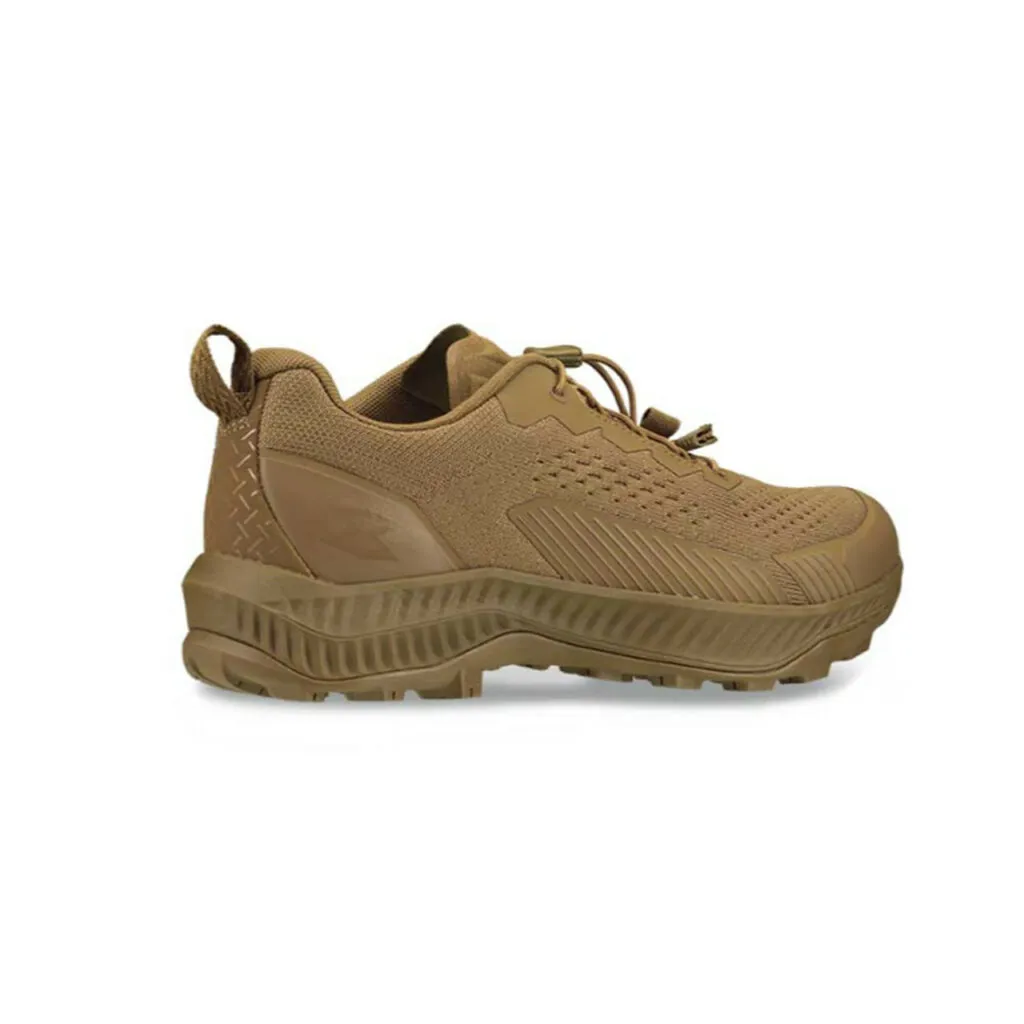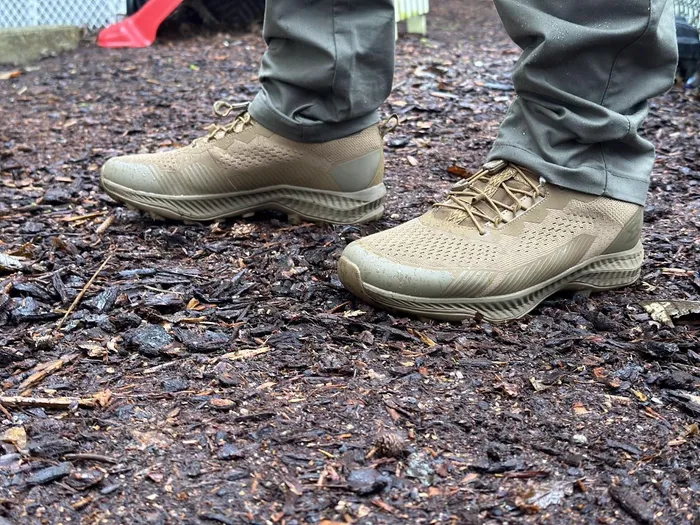 The fine folks of Garmont have recently sent out a pair of their 9.81 Heli tactical shoes. In the wet wet Pacific Northwest, they couldn't have got here any sooner.
I've had them for a few months now, and I have worn them religiously like a priest in a robe, and I don't have anything bad to say about them.
No, not because they sent them to me for free. I've taken these up hills, across towns, on concrete, sand, mud, dirt, and the occasional dog crap.
These things perform. But how well do they perform?
I didn't notice the grip on these things until I had to walk down a 45-degree slope after stepping in the aforementioned dog feces. My old lady would not let me back in the car unless I found a water source and cleaned them off, so on my journey, I went.
With a full pack, rifle, pistol, and about 200 rounds of 5.56×45 loaded on, I trekked down to said water source. Did I slip? No. Did I get close to slipping? Not a chance. And it was wet outside.
And the soles of my 9.81 Heli were jammed with all kinds of mud, dirt, and dog droppings.
So they should have failed, but no, they did not.
Anyhow, I made it down to the water source and dropped my foot in the water. Mind you, this is up on Mt. Rainier, so the water was colder than my ex-girlfriend's heart. But my foot stood warm and relatively dry as I relieved the soles of Rottweiler dung. Or German Shepherd. I don't know.
Now I had to trek back up the mountain. Mind you; I had to walk back up this slope with kit on. And the extra belly flubber I have from eating too much rice and beans. In the mud.
I trusted my 9.81s to get me back up. The only thing that almost gave out was my heart. But again, I didn't slip or get close to losing my footing. I made it up.
Then, you can guess what happened.
I stepped in it. Again. And down I went.
Thankfully, I was able to find a huge rock to mark where the feces were. We were doing move and shoots, and if it weren't for that rock, I would have spent most of my time walking up and down the grade.
Good for exercise and testing my Garmont shoes, though.
The speed lacing system makes slipping these shoes on as easy as a pair of Crocs. And they don't slip off. The laces don't loosen on their own either, so that's a win for me since I dealt with plenty of speed-laced shoes that would loosen on their own all the time.
So I was a bit hesitant about these.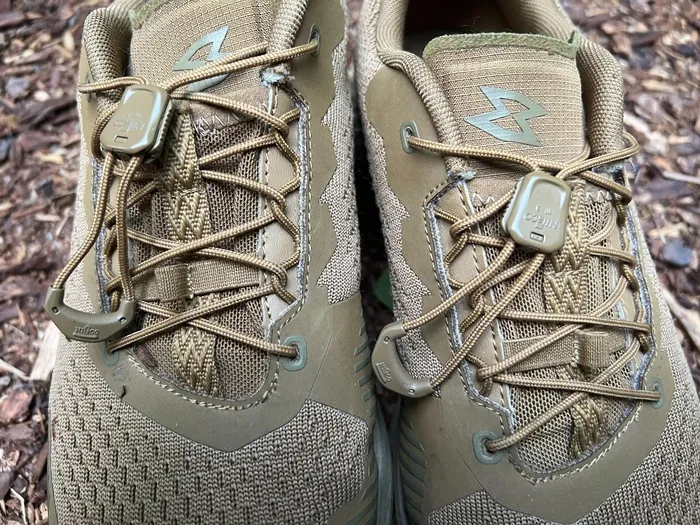 But after it was all said and done, I found these tactical shoes on my feet quite often. Actually, they were on my feet pretty much all of the time.
Through hikes, ruck walks, and even some runs with full kit (preparing for the luau), I don't think I'll wear a different tactical shoe.
T4 Groove G-Dry
Reviewed by: Chris Fortenberry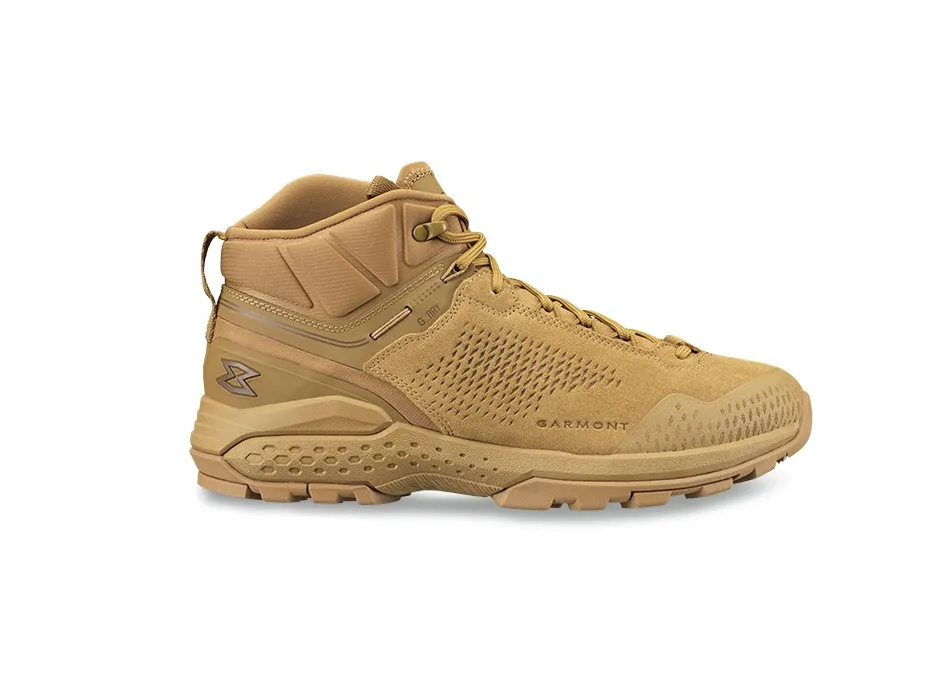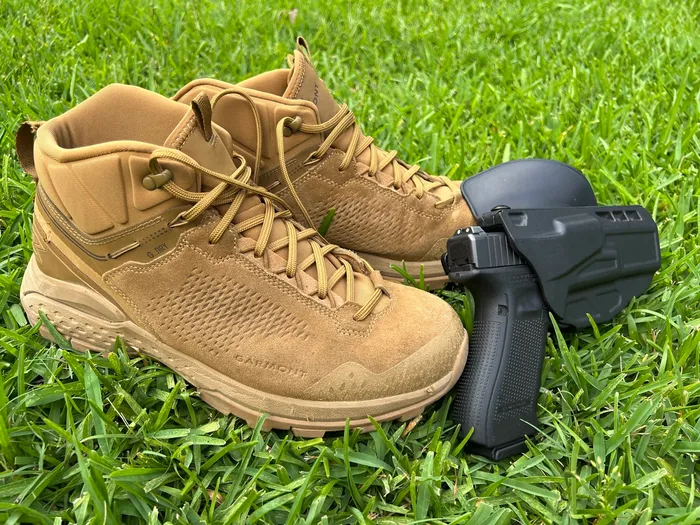 Garmont's T4 Groove G-Dry is the first Garmont boot I have owned. It would go a long way in shaping my opinion of the brand. I usually wear 8" height boots and decided to try something new this time, so I went with the 4" T4 Groove. So far, I have been pleased.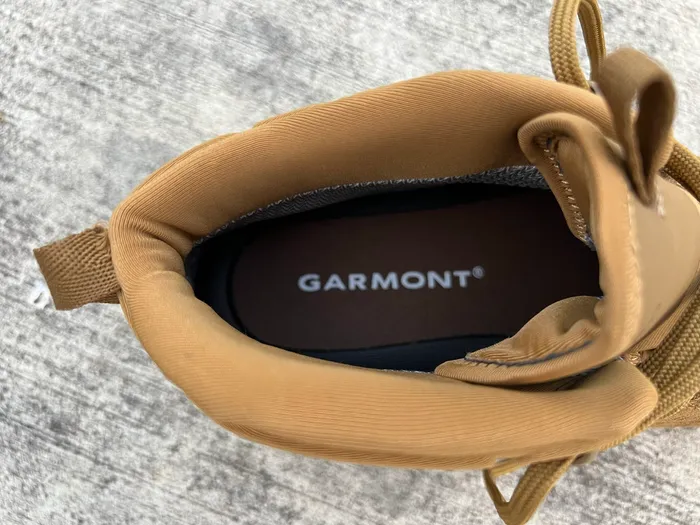 Garmont has tried to make comfortable and durable boots with the T4 Groove G-Dry. The boots have a 1.6 mm suede leather upper and thermoformed lycra collar. Garmont used A.C.E.: Advanced Cushion Enhancement on the T4 Groove G-Dry. This is done to provide "extra stability."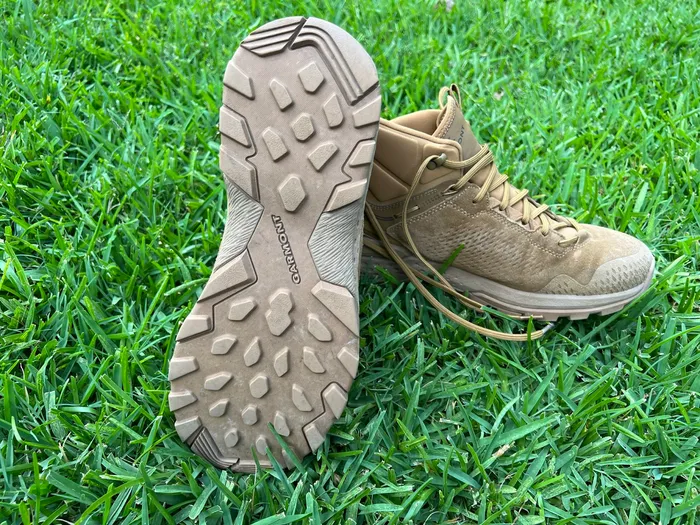 I live in a very wet environment on the Texas gulf coast, so keeping my feet dry is essential. The Garmont G-Dry Waterproofing Membrane has so far fulfilled this task. On a recent day, I was out in a heavy rain storm, and my feet remained dry despite being forced to walk through multiple deep puddles and running water.
I have been wearing them to work to test the T4 Groove's comfort when on my feet for long periods of time. I spend most of my days on my feet, working indoors on concrete floors. At the end of the day, my feet and legs felt fine.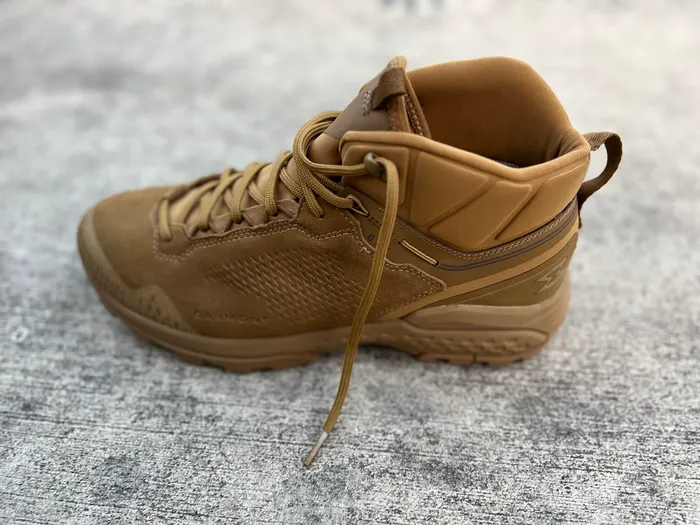 I also live on a hobby farm. I wear my boots to clear brush, mow on my tractor, and care for my plants and animals. The boots have held up well in this environment as well.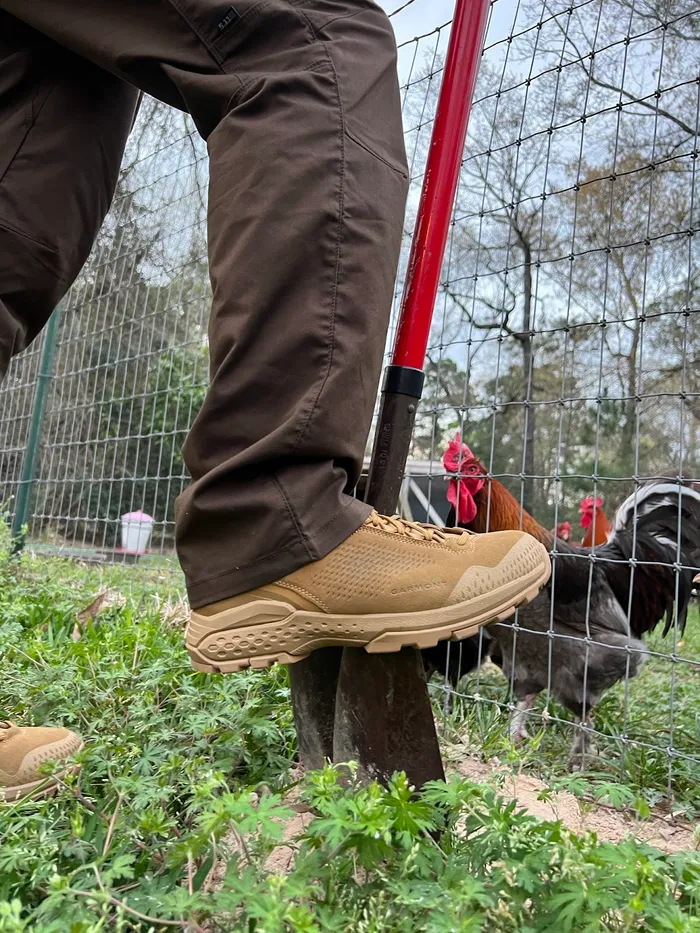 I recently completed a two-day self-defense course, including time at the range, in the classroom, and in self-defense training scenarios. I thought this would be another place the boots would excel, and I was not disappointed. As boots designed for mixed use, the T4 Groove G-Dry were excellent in all three situations.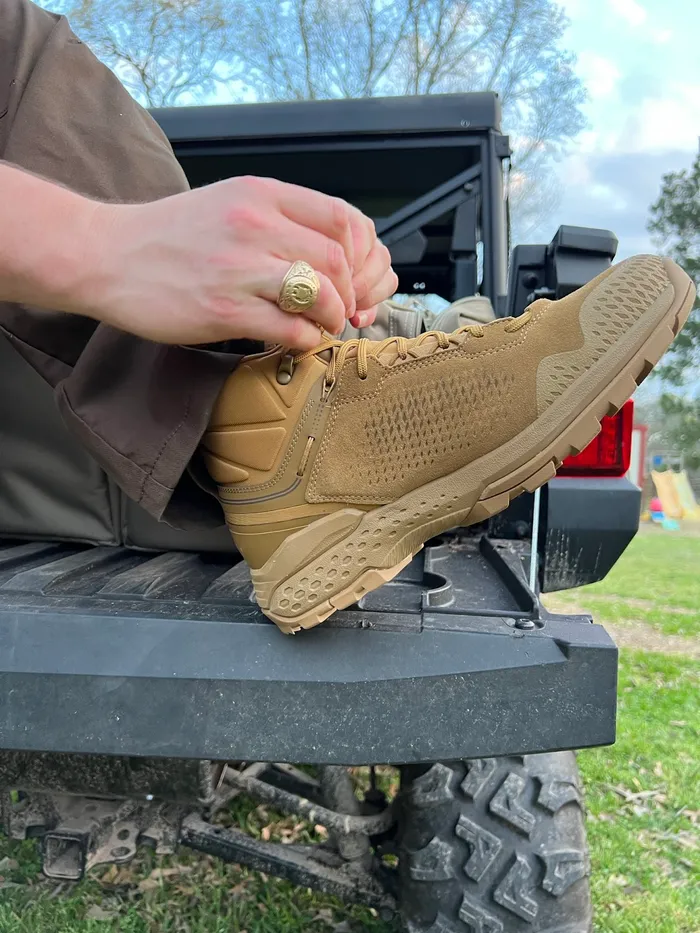 Overall the fit and finish of the boots have been good. One issue I have experienced with the boots is the boot pulls. They have not held up as well as the rest of the boots. I have experienced fraying failure of a pull on one boot and fraying that will lead to eventual failure on the other. That being said, I contacted Garmont, and they addressed the issue promptly.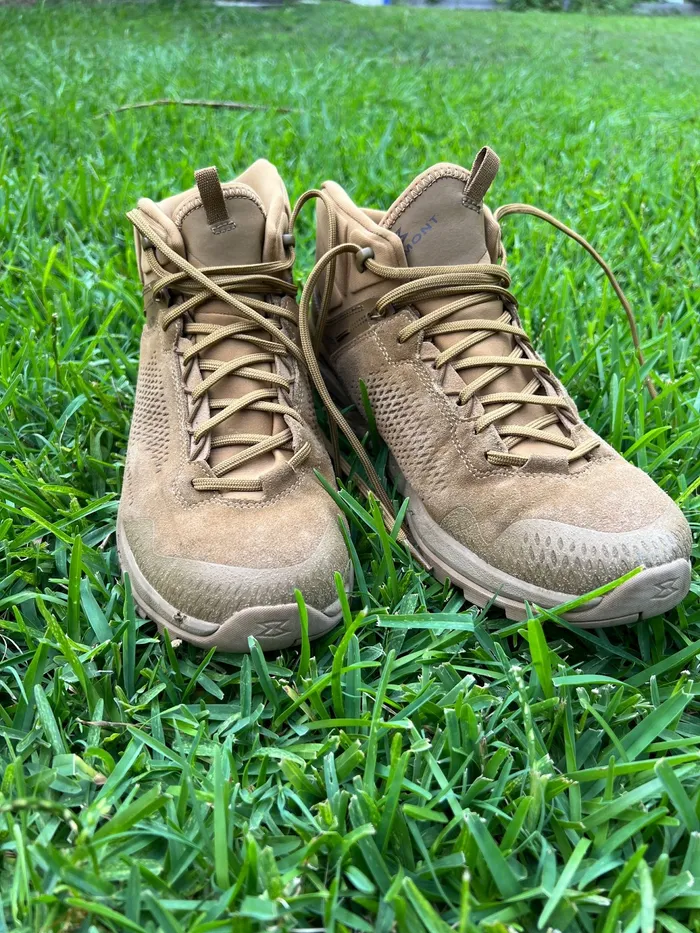 If you are looking for a pair of boots that can be used in mixed terrain, give Garmont's T4 Groove G-Dry boots a look.
T8 Falcon
Reviewed by: Chris Fortenberry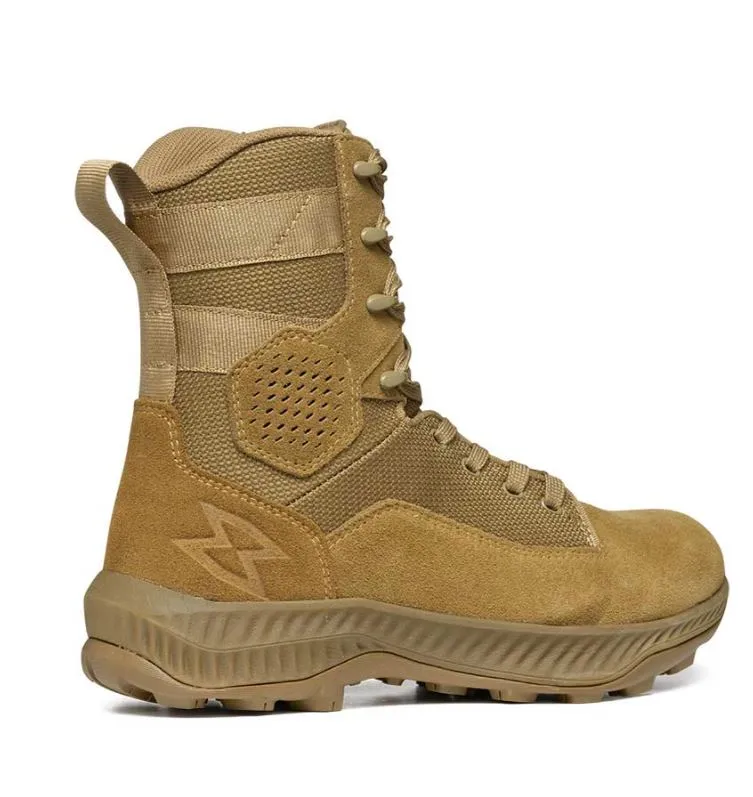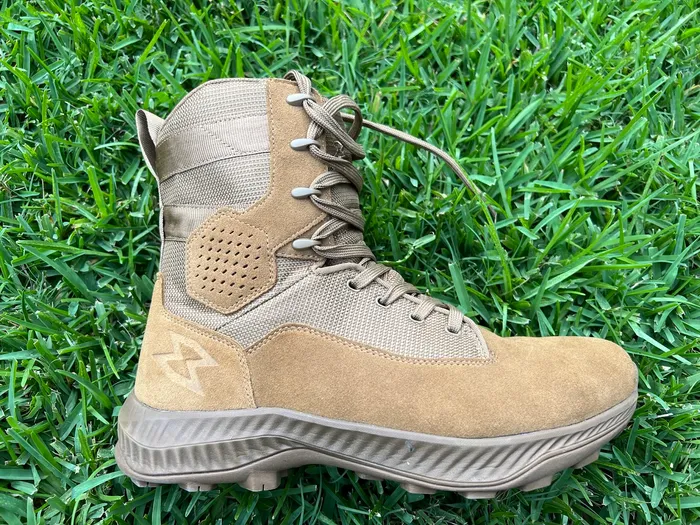 After my positive experience with the T4 Groove, I decided to try another pair of Garmont boots. This time I went with an 8" boot, the T8 Falcon. These are a departure from my recenT8" boots since I usually wear side zip boots from 5.11 Tactical.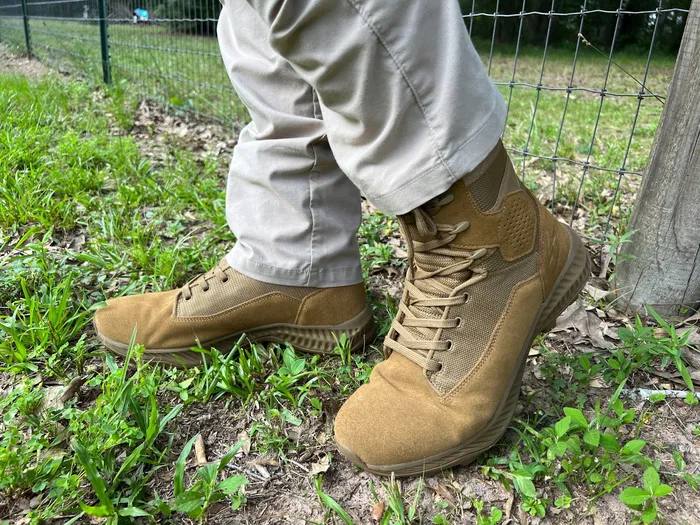 The T8 Falcon is a breathable boot which is something I appreciate since 90 degrees is a cool day in Texas in July. Garmont used 1.8 mm suede leather and polyester to make the boot's upper. This helps to create both durable and light boots.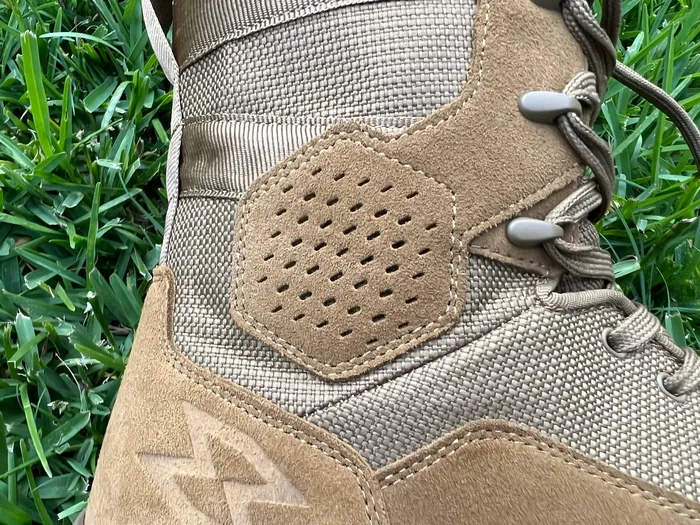 The EVA GTF MAGNET sole is designed to provide a light, responsive feel to the wearer, and it does provide that. I have used my T8 Falcon the same way as the T4 Groove boot. I have to admit that it has not received the same level of use and abuse as the T4 Groove simply because the T4 Groove has so far met my needs so well.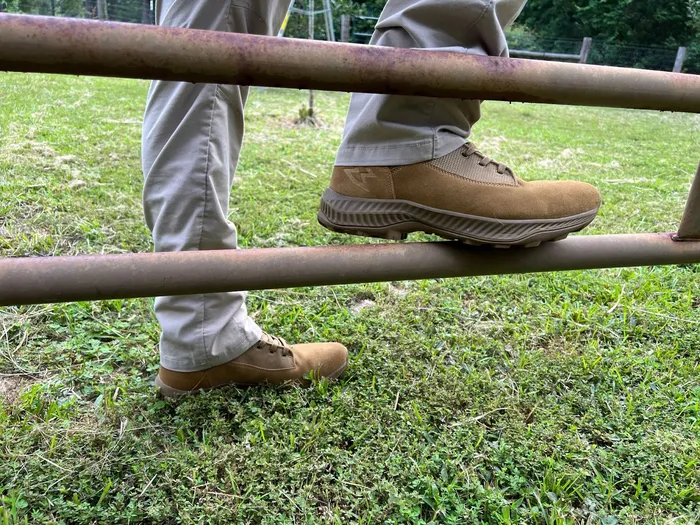 The T8 Falcon has provided admirable service around my farm and at the range. The next hunting trip I take to the Piney Woods of east Texas, it will be the boot I grab over the T4 Groove. This boot is asking to be worn the next time I shoot a hog or jump away from a timber rattler.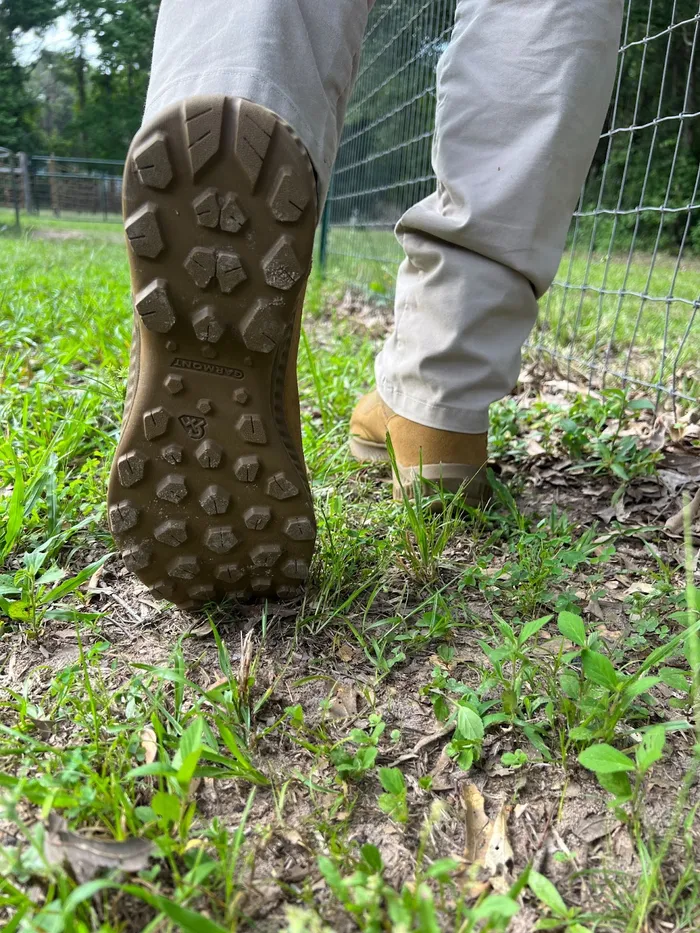 I am a bit of a sucker for boots with a lot of padding and cushion. The boot's light and breathable nature means it has less padding than my side zip boots. It is also much cooler and less suffocating than my side zip boots when the weather is hot, and I would rather eat ice cream and not sit on my tractor or work a burn pile.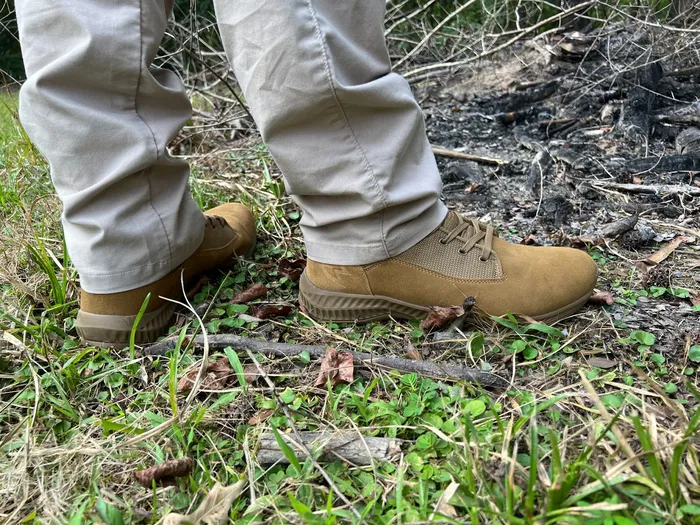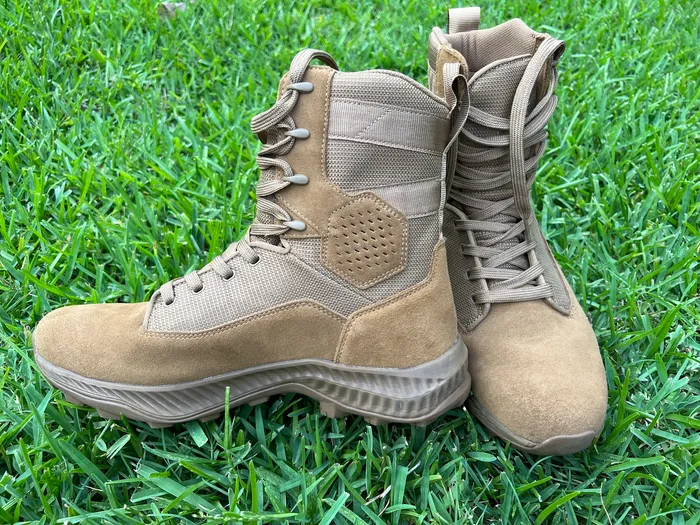 Check out Garmont's T8 Falcon boots if you want a pair of boots with a solid sole that is light and won't cook your feet.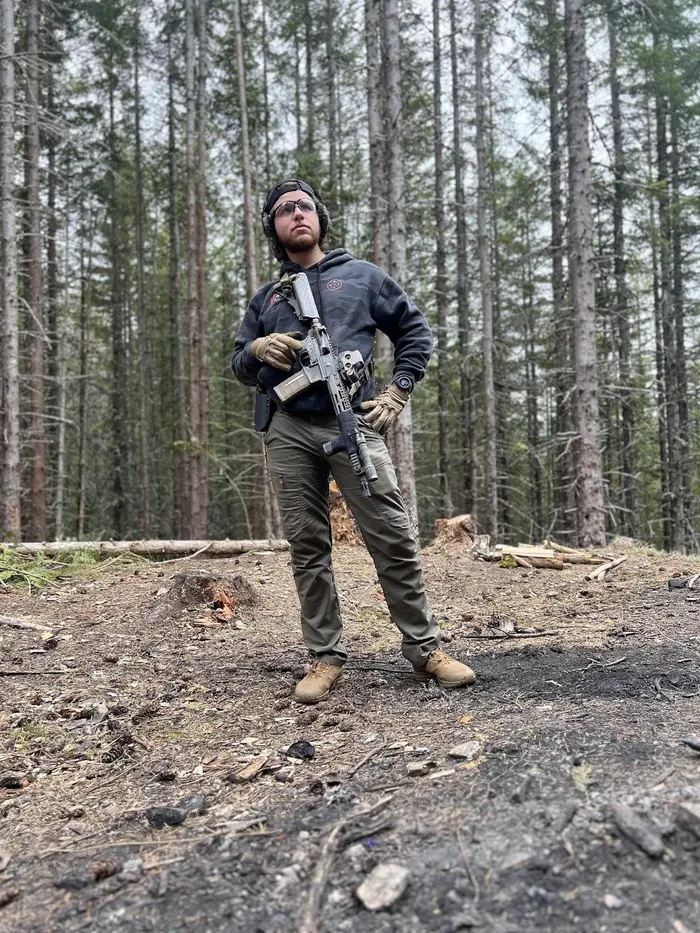 Conclusion
In conclusion, Garmont has proven to be a reliable and versatile choice for outdoor footwear, as evidenced by the personal experiences of our team, Brian Zerbian and Chris Fortenberry.
Whether you're looking for a tactical shoe like the 9.81 Heli, a comfortable and durable boot like the T4 Groove G-Dry, or a breathable and sturdy option like the T8 Falcon, Garmont has something for every outdoor enthusiast.
As you explore the great outdoors, consider giving Garmont a try and experience the outstanding performance and comfort for yourself.
Explore more