Best Gifts for Gun Lovers: Shopper's Guide [2023]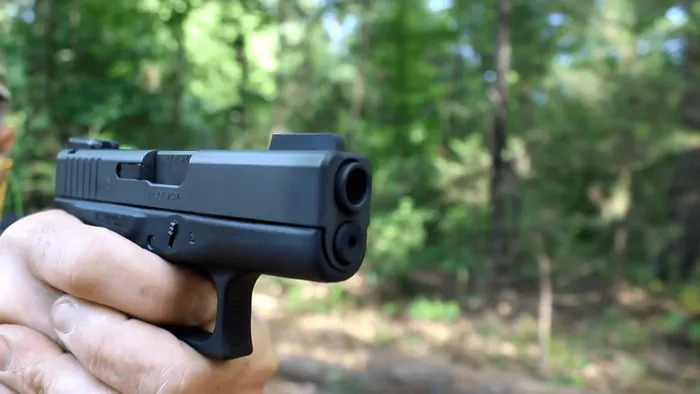 Best Gifts for Gun Lovers: Shopper's Guide [2023]
So, you decided your gun nut friend, family, or significant other deserves a little bit of attention. No doubt, it's always nice to surprise someone with a thoughtful gift right out of the blue. It's the thought that counts, right?
But what if you don't know a single thing about guns or ammo?
Forget about shotgun shell coasters and bullet glasses. That just doesn't cut it as much as it would with a holster, gun case, or a fancy optic.
If you truly want to impress your favorite gun friend, check out these simple yet effective gun gifts.
I listed these gun gifts in no particular order or categorization, as it entirely depends on what your giftee has and doesn't have. Keep in mind, this list doesn't include any gifts for hunters!
Top 8 Gifts for Gun Lovers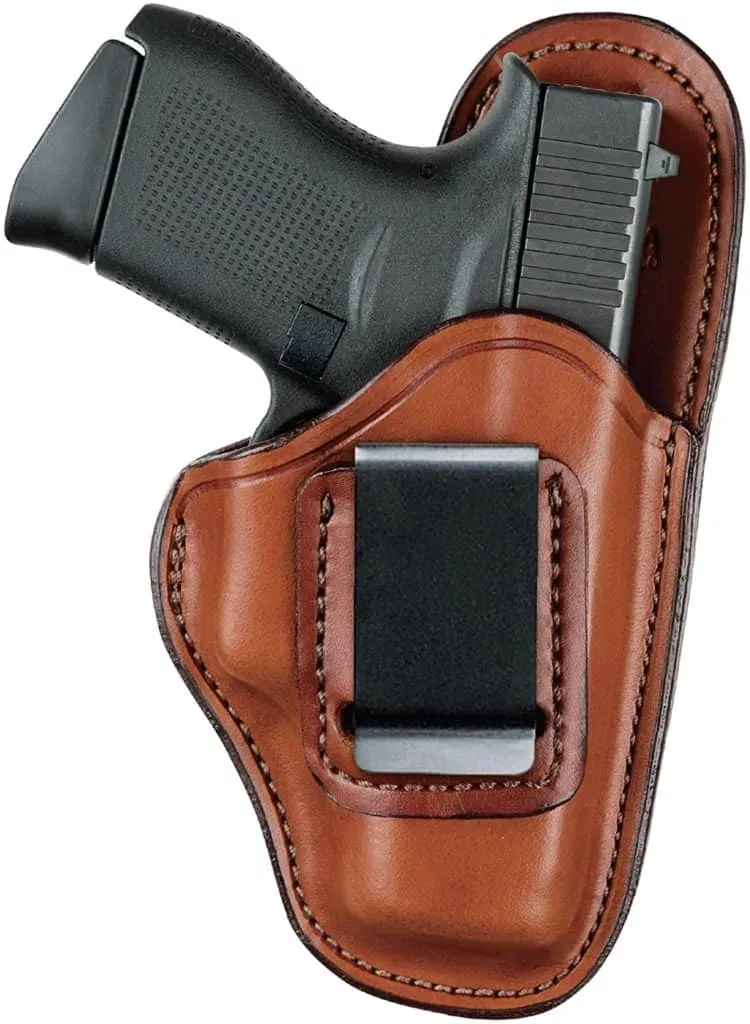 Pros
Comfortable leather
Lightweight with 0.3 pounds
Non-slip surface
Adjustable to a 90-degrees vertical cant
1.7-inch belt compatible
Cons
Needs a lot of breaking in
Most gun nuts have a handgun or two, but there's always room for new holsters. A fancy leather holster sends the right message with style.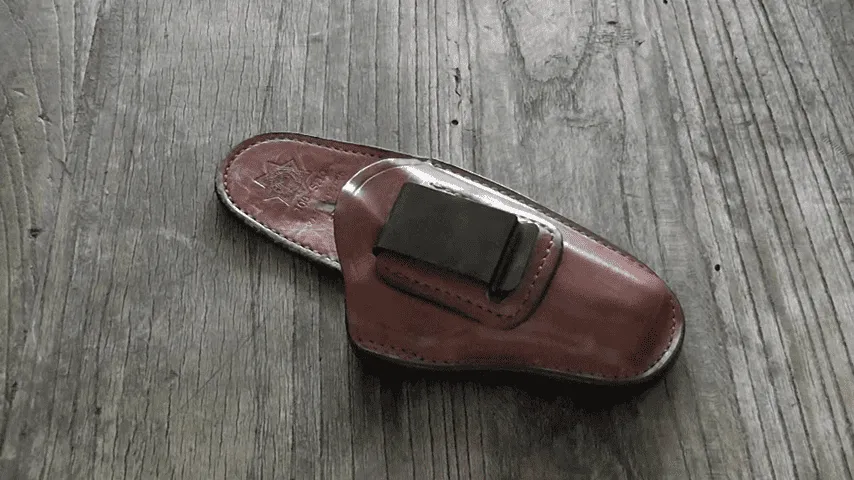 Safariland have been known in the holster business for their absolute focus on comfort and retention quality, and the Bianchi Model 100 IWB Holster is their best-selling leather holster.
The Bianchi IWB is an adjustable, comfortable, top-quality leather holster with a non-slip suede exterior that doesn't move around. It also has a top cover that protects your body from your pistol's edges.
Moreover, the holster rides high up and doesn't annoy your body. It stays put with the help of the sturdy steel spring clip and looks fantastic on any Glock fan.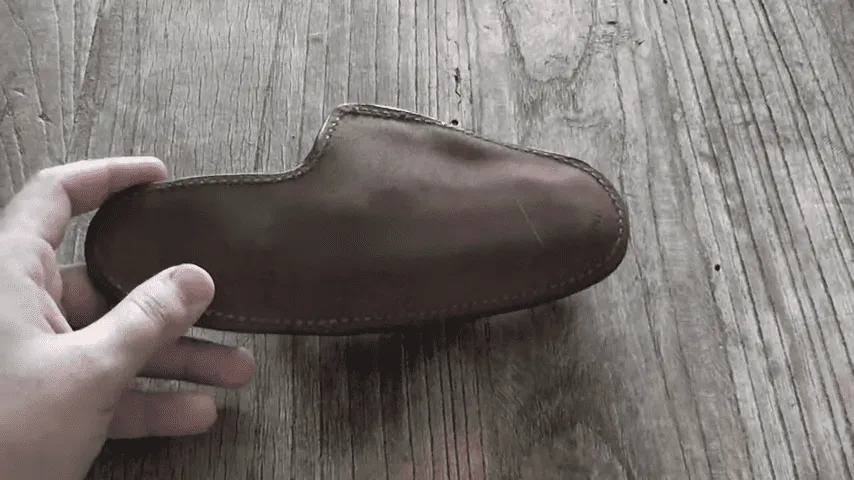 Besides the classic leather look, what makes the Bianchi IWB tick is its overall concealability and how it fully covers the trigger for extra safety.
The Bianchi-patented C-clip design offers stability and greatly reduces printing for an IWB holster, and it allows you a 90-degree vertical cant.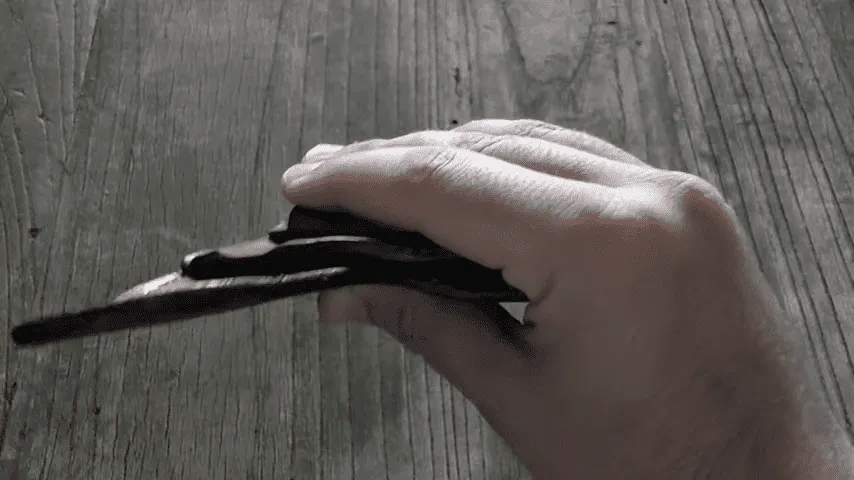 Though it might need a little bit of stretching, the Bianchi holster is a fantastic gift holster for your pistolero friend. Don't be afraid to ask about the pistol size—I'm sure you can find the right size on the Bianchi website.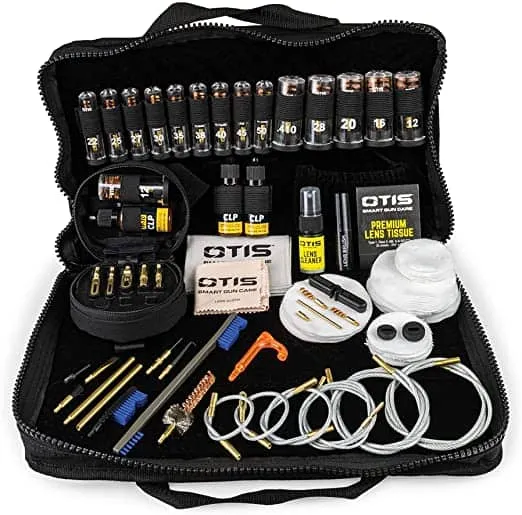 Pros
A sure-shot gift for gun lovers
High-quality brushes with lots of cleaning components
Otis eco-friendly solvents included
Lifetime warranty
If you're really unsure what to get for your significant other, a universal gun cleaning kit is a surefire gift.
The Otis Elite has almost everything a handgun or rifle enthusiast needs, and this package will cover every nook and cranny of their firearms.
The case is chock full of multi-purpose tools: rod handles, 8 to 36-inch memory flex cleaning rods, brass scrapers, brushes, picks, all-purpose bronze bore brushes, and even bolt and firing pin cleaners.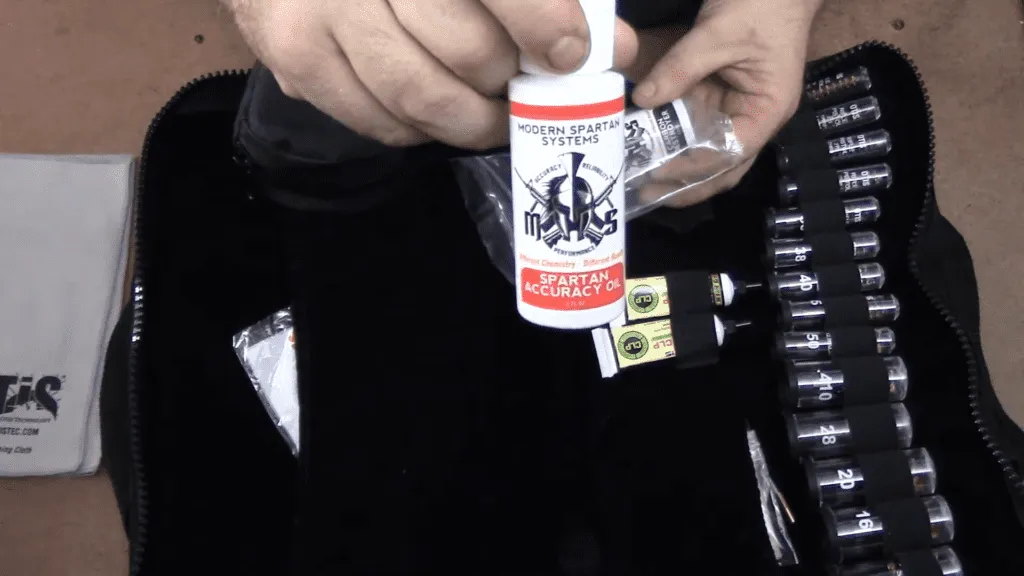 All of these tools are simple and easy to use, and they can clean firearms with various calibers like .22 LR, 9mm, .45 ACP, and 12-gauge and .410 shotguns.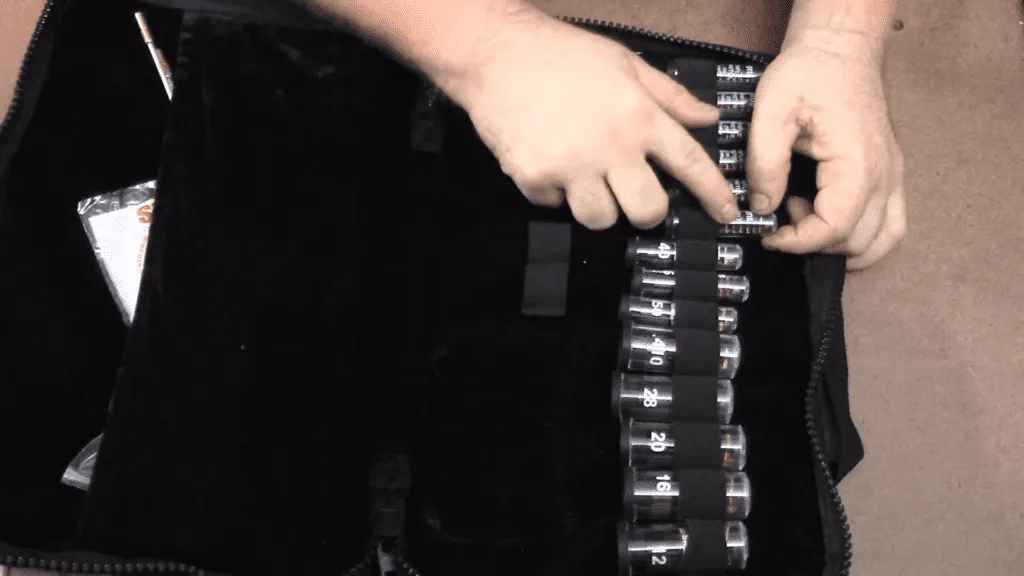 You got cotton cleaning patches and eco-friendly tubes with lubricant and cleaning solvents—something that a lot of gun kits don't have. The Otis O85 CLP (clean, lube, and protect) solvents do what the name says, and it can effortlessly clean rifles, shotguns, handguns, and even fragile optic lenses.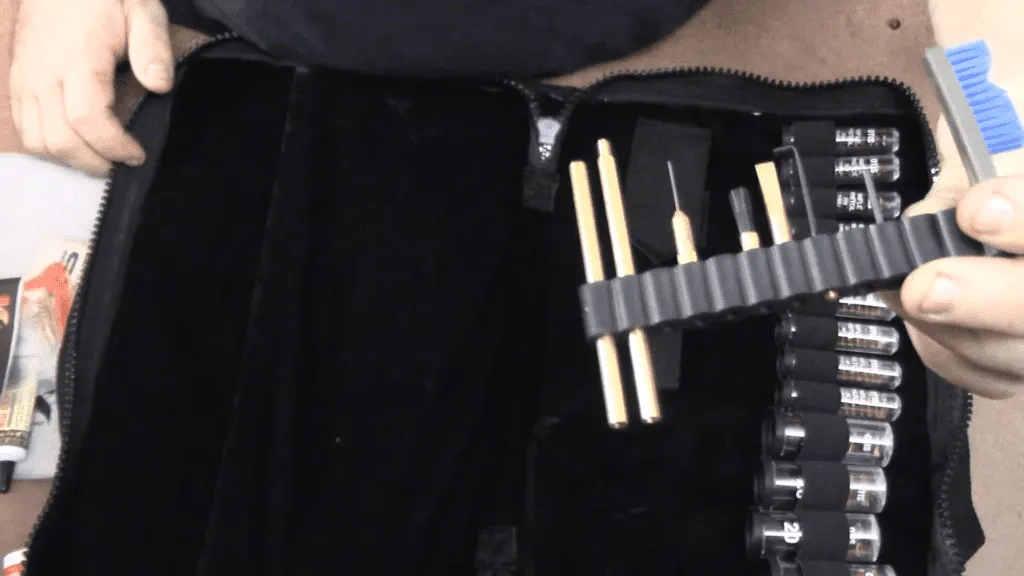 A responsible gun owner loves taking care of their guns. So, why not show how much you care?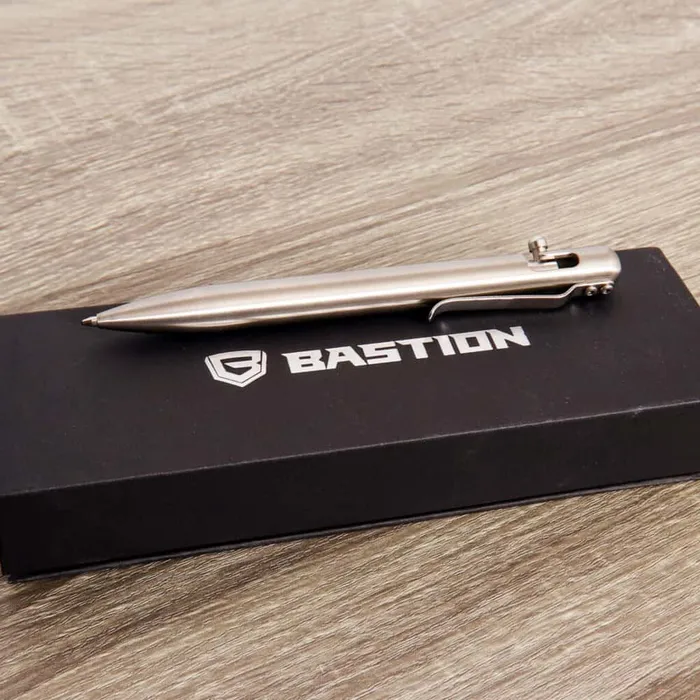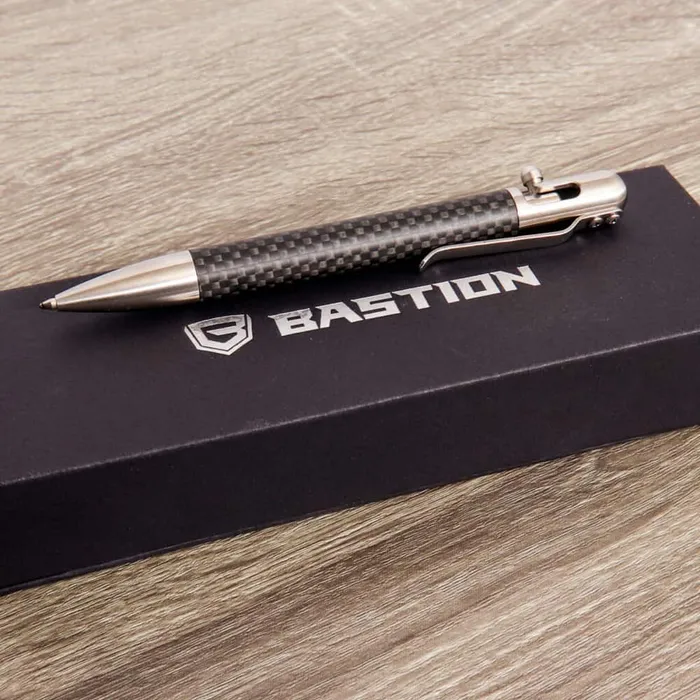 Bastion pens are some of the best EDC pens on the market. They are made from high-quality materials and have a smooth, comfortable grip. Bastion pens also have a precision machined tip that writes smoothly and evenly.
The barrel of this pen is made out of steel, and the body feels durable. The bolt action has been designed to be very precise, which makes it responsive enough for anyone's taste but still challenging when you need some extra space in your brainpower because there are no loose parts or anything that will bang around while writing!
There's something about holding this pen that makes me feel more in control. It feels like an extension of myself, and the weight nicely biases my grip to give me better feedback on where each letter will go as I write them down – not too light nor heavy but just right!
Bastion pens are available in a variety of finishes, including titanium, brass, and black oxide. Bastion pens are also reasonably priced and come with a lifetime warranty. Overall, Bastion is a great company that makes high-quality bolt action pens. I've been using them for the past month and would highly recommend their products to anyone looking to gift something to a gun lover.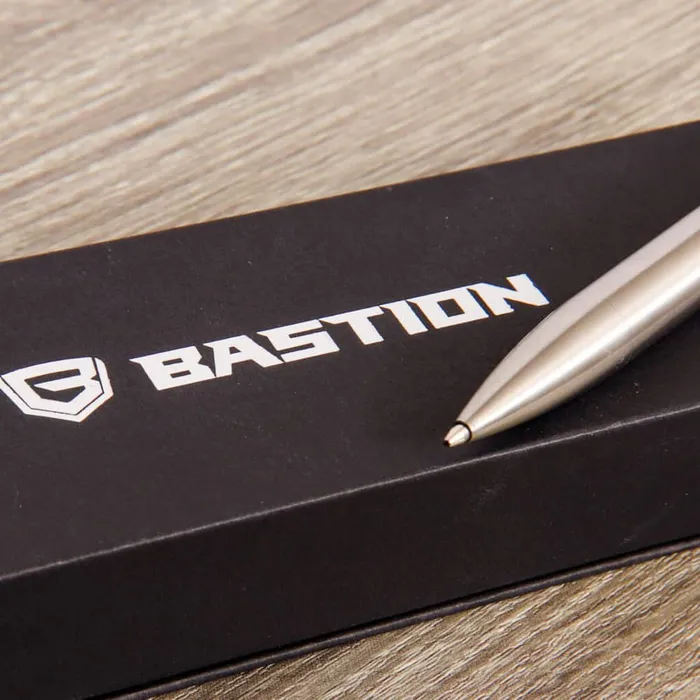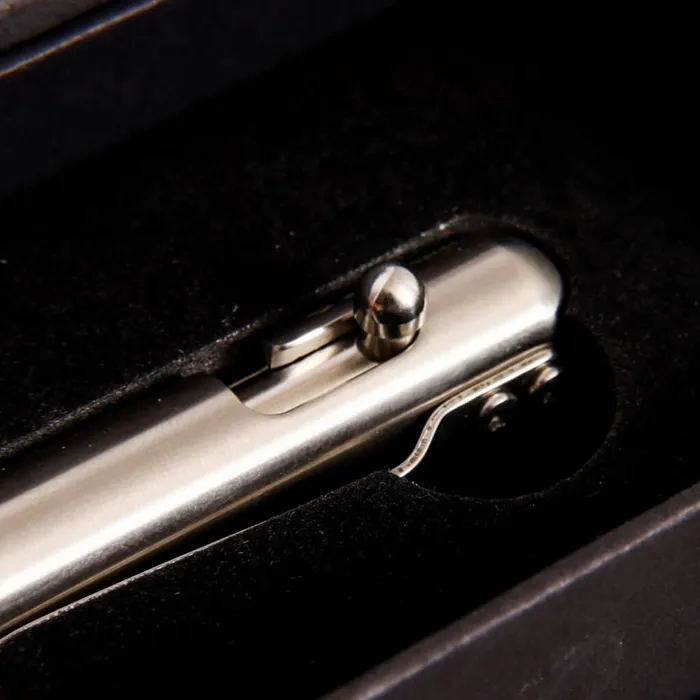 Pros
Sturdy, injection-molded polymer construction
Interior has a cushioned resin shell
Reinforced padlocks for enhanced security
Prevents moisture and dust
Wheels for easy transport
Does your friend have a rifle? The chances are that they'll get another one, and even if they don't, a proper gun case might encourage them to do so.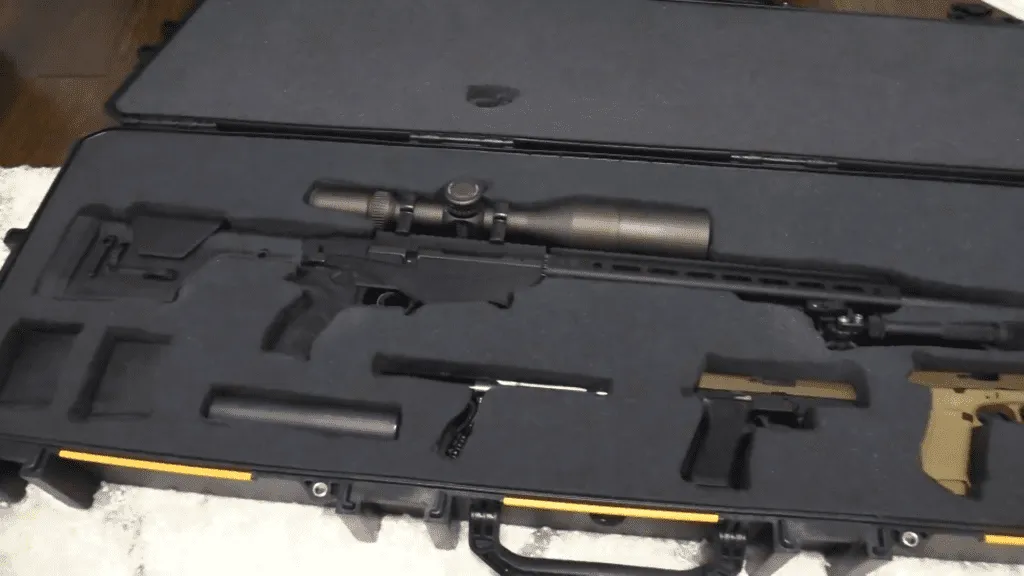 The Pelican Vault is a 56-inch double-rifle gun case with an injection-molded, impact-resistant polymer casing that offers unmatched strength and protection. There are six push-button latches for an extra tight seal against weather, dust, and moisture.
The interior of the Pelican Vault is cushioned with multi-layered protective foam that's molded for scoped rifles.
There's a highly convenient pressure release valve for when you're transferring to higher or lower altitudes.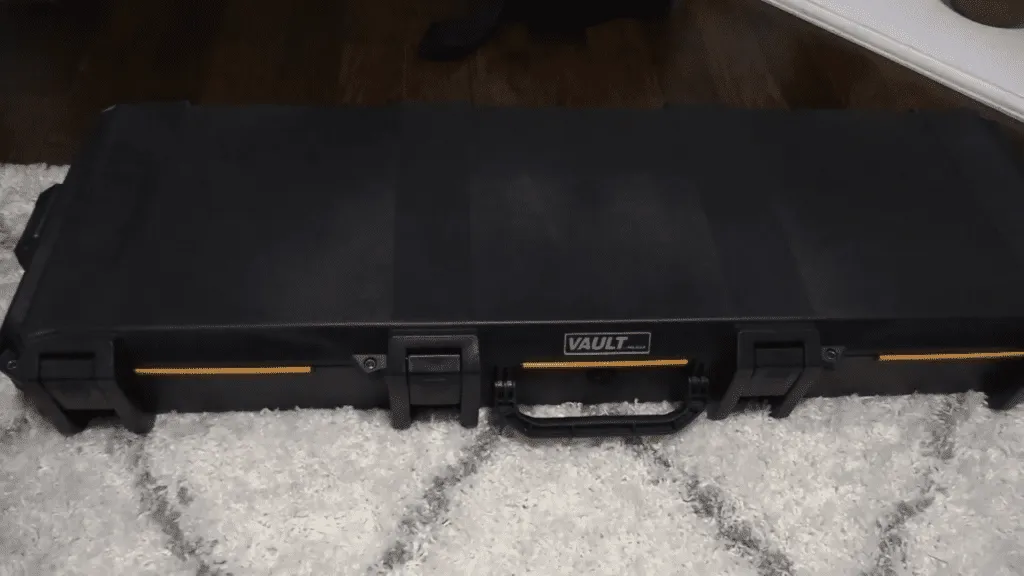 It's practically made for the long road or traveling by air. The ergonomic handles are beveled so you won't hurt or strain your palms when carrying this heavy load. There are also wheels for your convenience.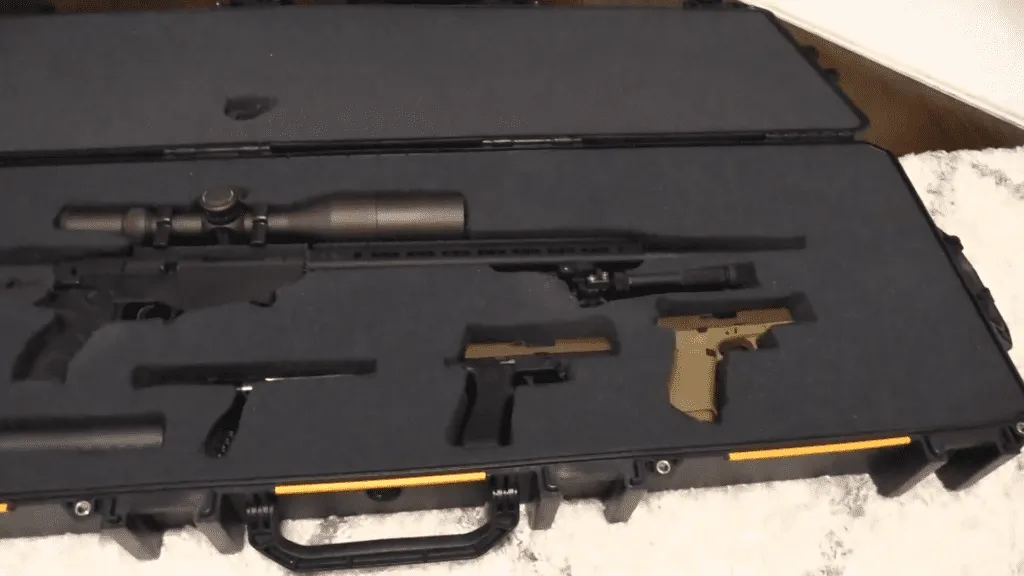 This thing can really take a beating while still keeping your firearms safe and sound.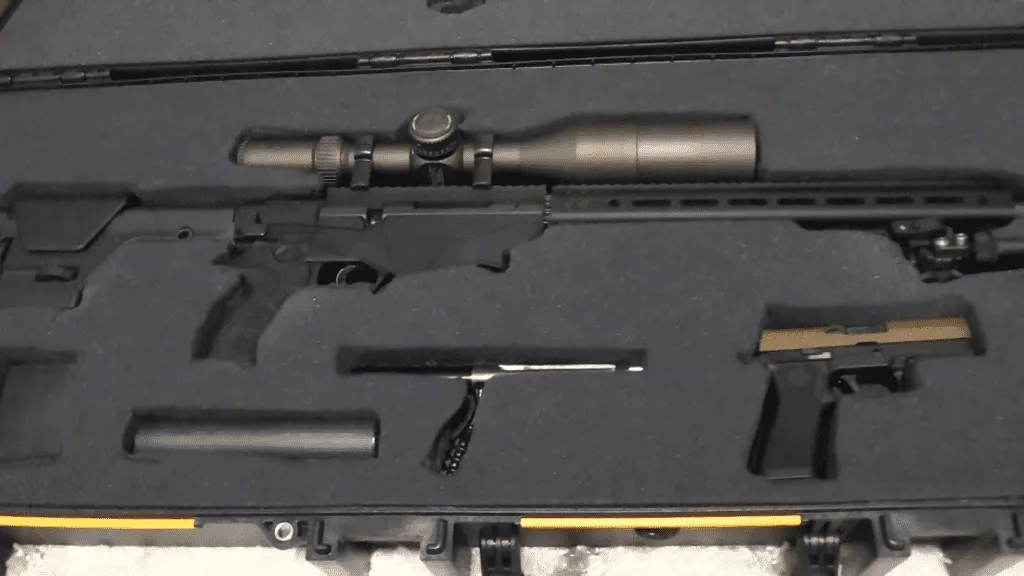 If you think the Pelican Vault V800 model is too much, the V770 single rifle case is smaller and cheaper, but it still retains its sturdy security.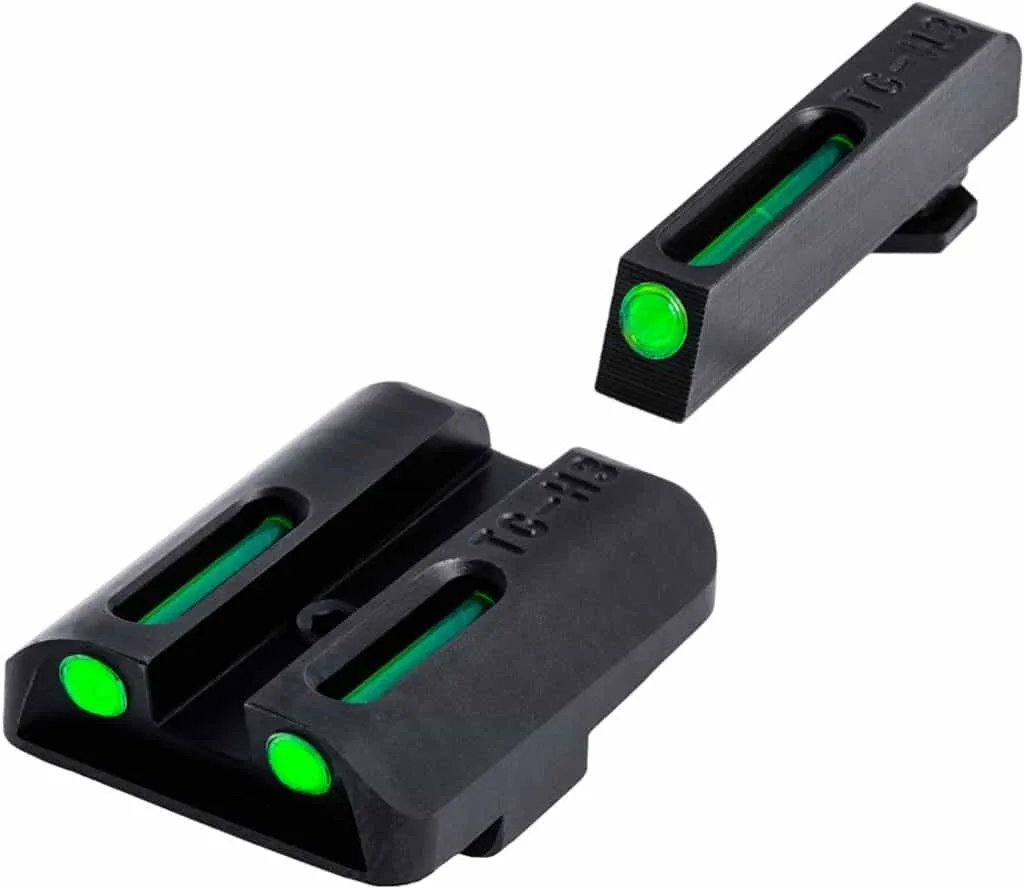 Pros
Tritium sights with fiber optics
Snag-free
Solid steel construction
Easy to install
I can bet your significant other rocks a Glock. Factory Glock sights are flimsy and made to be replaced, so you cannot miss with a pair of quality tritium sights.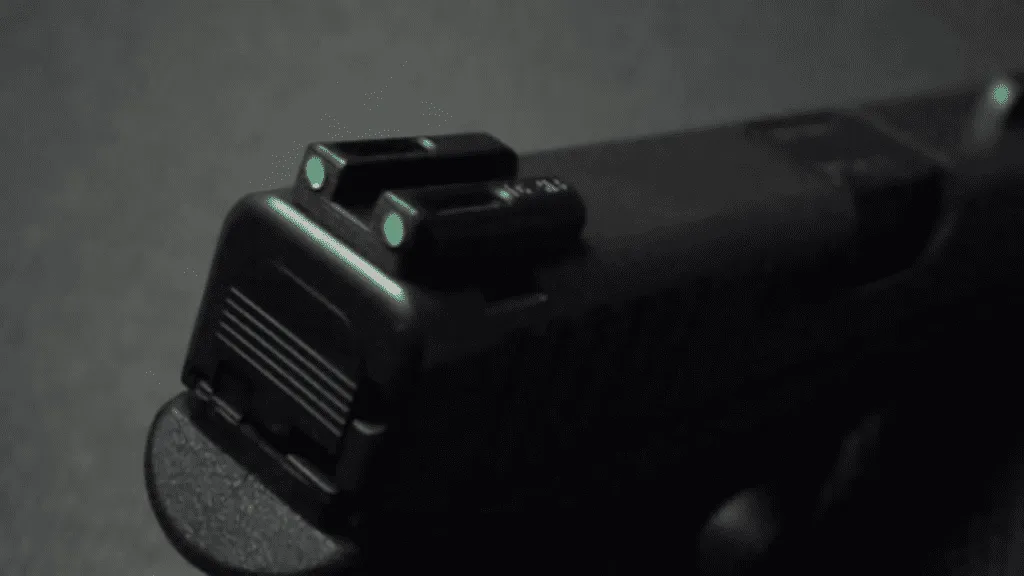 Here's the Truglo TFO Handgun Sights-an absolute standard in Glock sights.
Truglo is a prominent sights brand. Their sight manufacturing takes a great deal of care so that their product reaches the highest standard of visibility and brightness.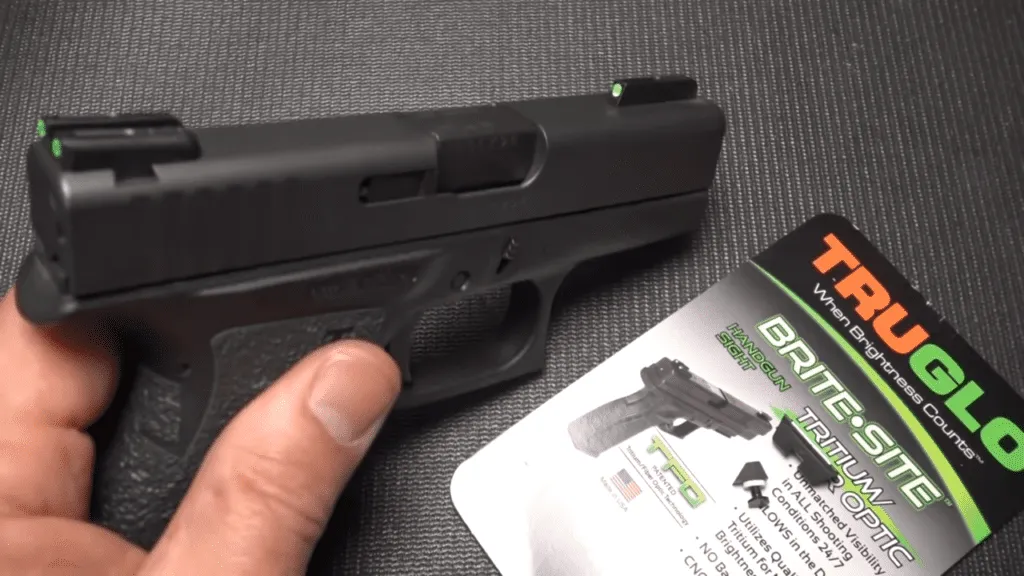 What makes these sights so popular is the 3-dot TFO (Tritium Fiber Optics). TFO is a high-quality light source technology that offers excellent brightness during both day and night, though it's much more visible during the night. What's more, it's able to adapt to the light of your surroundings.
These brightly-lit 3-dot green sights are CNC-machined and are very strong. They're snag-free, holster-friendly, and work during the day and night, offering excellent target acquisition.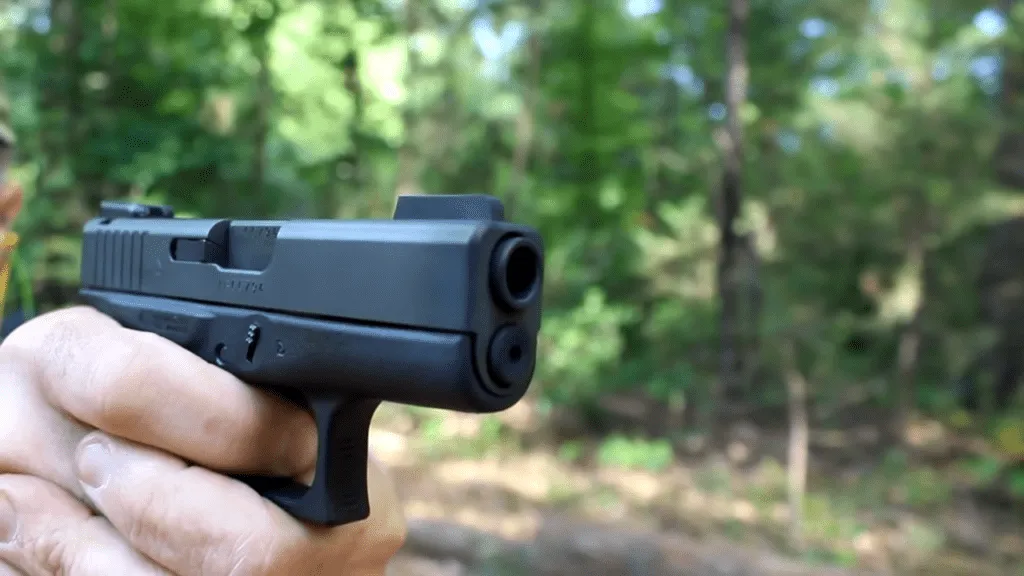 Installation is easy for anyone: you just need to center your pistol slide's rear with a vice and simply tighten it. It will stay put even when moving inside of a holster.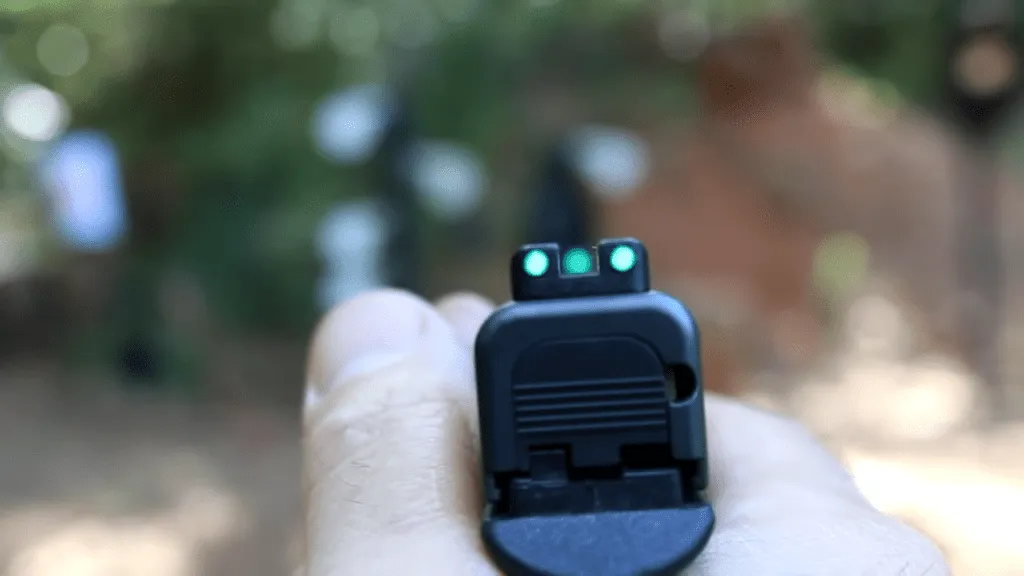 Although the Truglo TFO Handgun Sights are bigger and heavier than your standard Glock sights, the 1.3-ounce weight could actually affect your pistol handling and even slightly lower the pistol's recoil.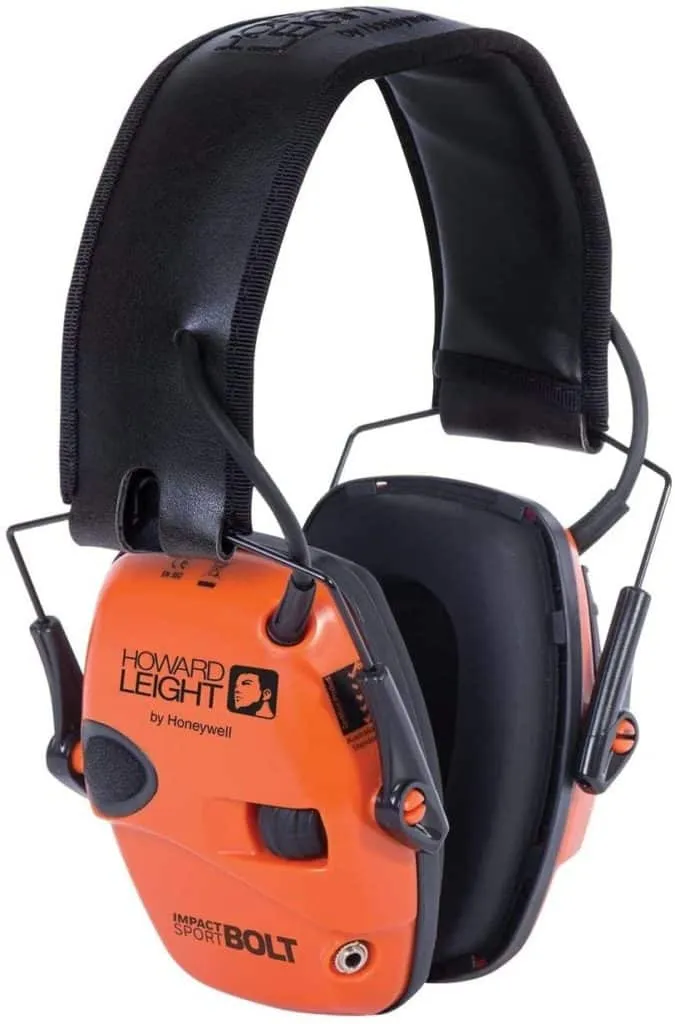 Pros
Superb electronic ear protection
Important for every gun enthusiast
Convenient auto-shutdown feature
Lightweight and comfortable for the ears
Great value
Cons
Slight hum might be annoying for some
A gun range is a man's second man-cave, and you can find most of us spending our days trying to deafen high-volume blasts with tight-fitting earmuffs that hurt our heads. This is where an electronic ear protection device would be greatly appreciated.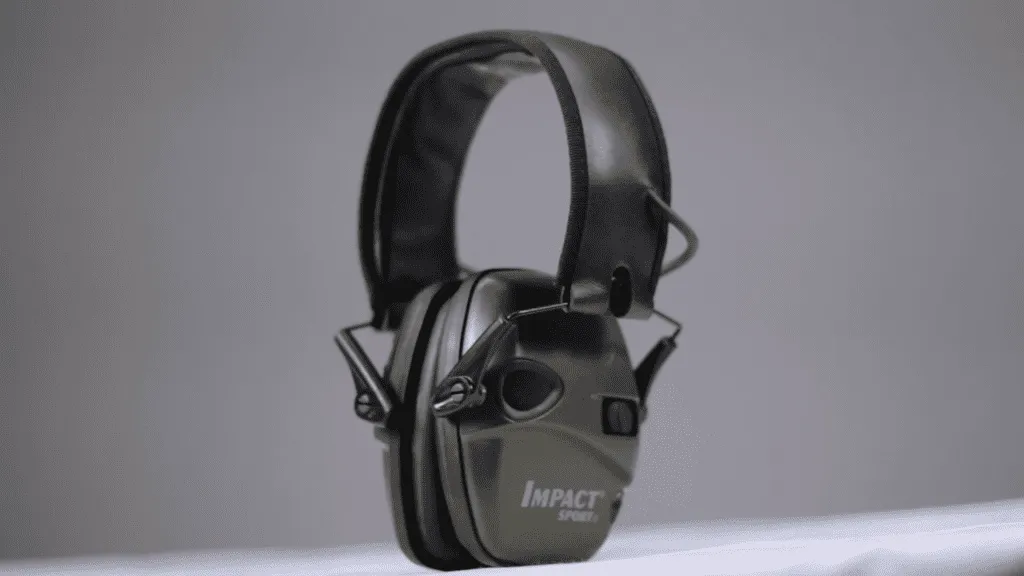 Go to any gun range, and you can see the Howard Leight logo on the shooters' earmuffs.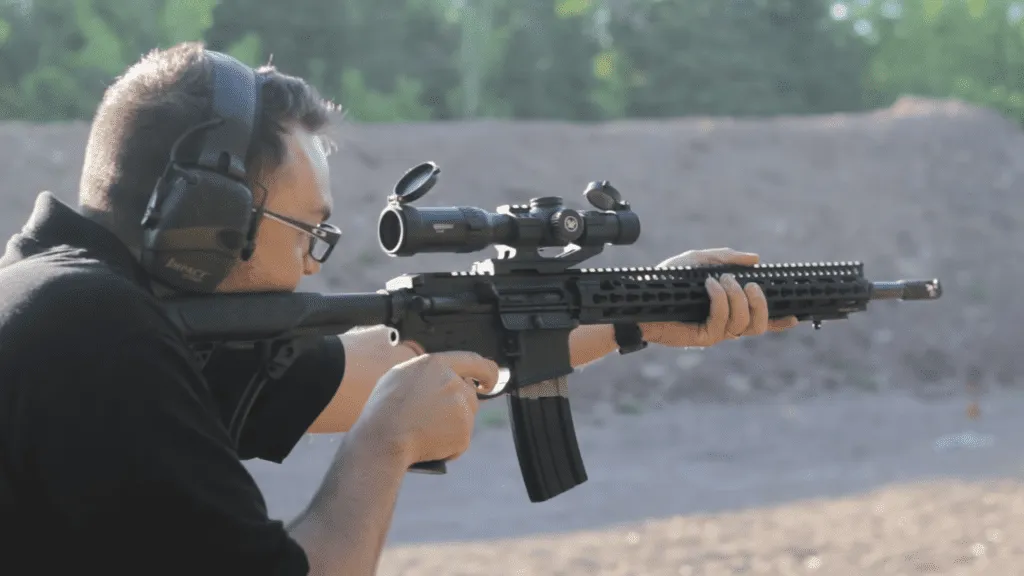 It's a standard of hearing protection at the ranges, sports, and even in construction, and this Impact Sport Bolt model is one of their most popular hits.
The Howard Leight Impact Sport earmuffs are high-quality ear protection with an NRR (noise reduction rating) of 22, which is an above-average ear protection quality.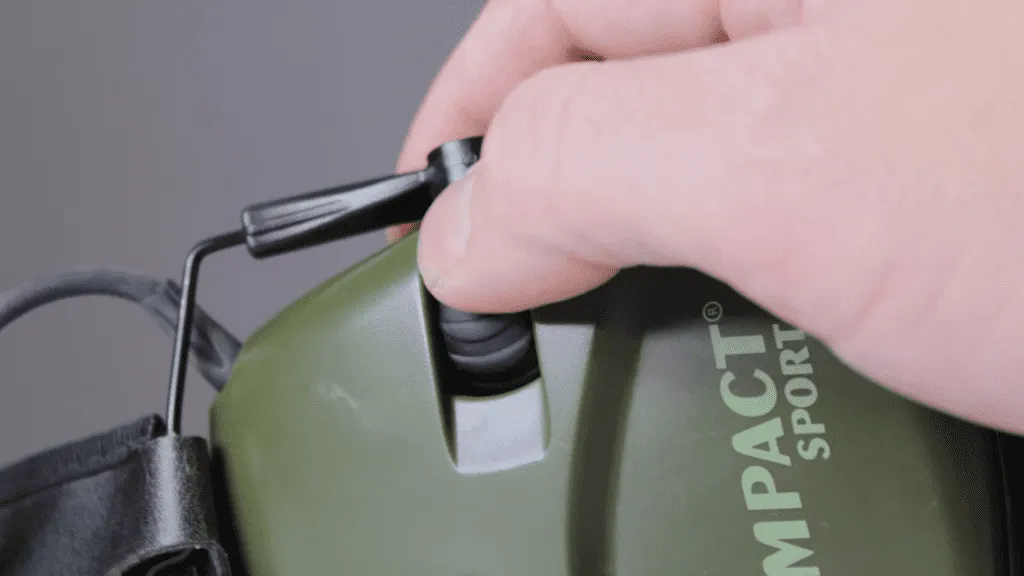 This ear protection device greatly differs from regular earmuffs or earplugs. Electronic earmuffs register high-decibel blasts and lower their volume so that you only hear very deafened, soft blasts that won't hurt your ear.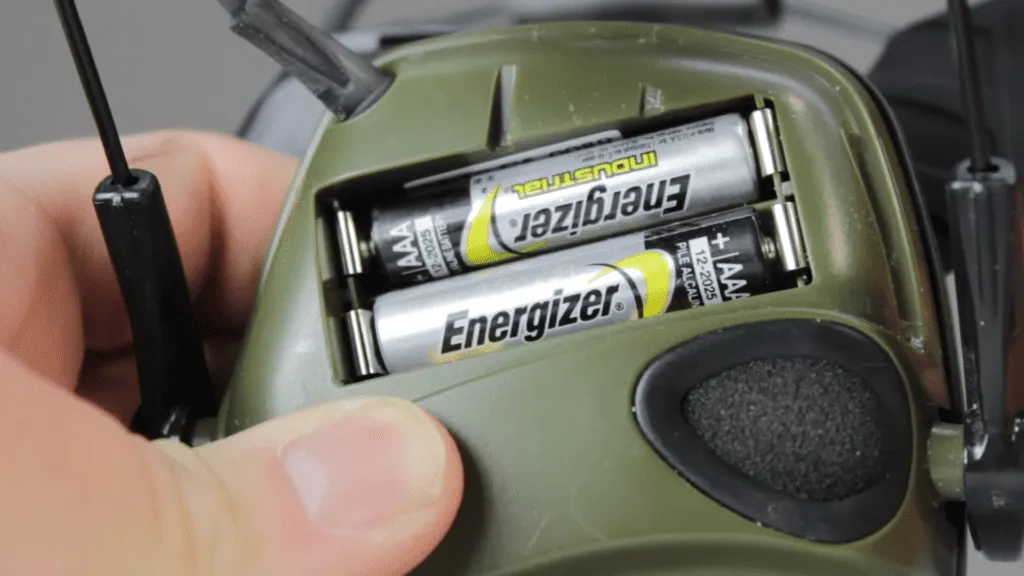 At the same time, these earmuffs are able to increase volume when they register speaking levels. How cool is that?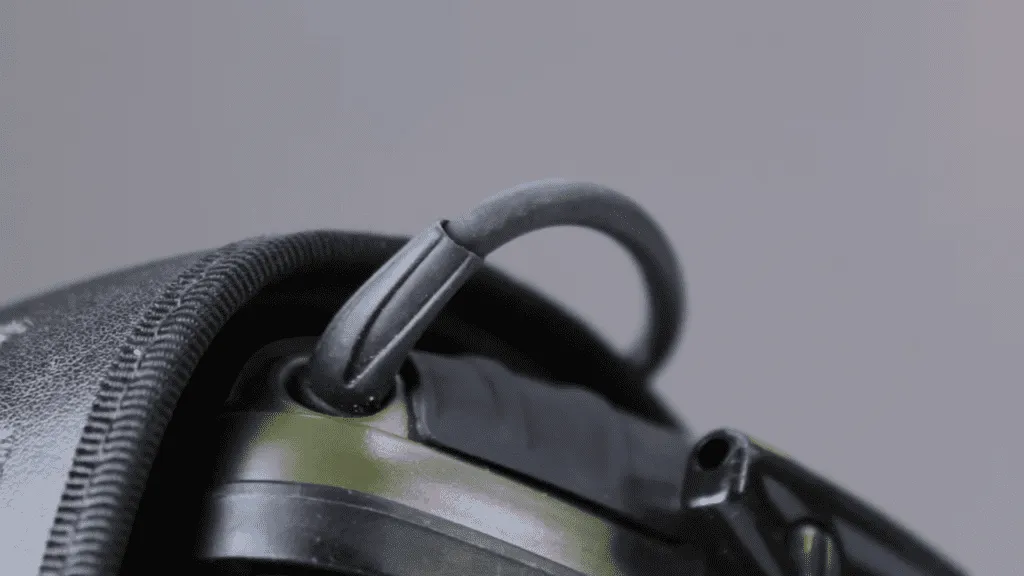 Weighing only a pound, The Howard Leight Impact Sport is a lightweight yet comfortable device with an auto-shutoff feature that preserves batteries.
If you feel that your favorite gun fanatic might be too picky, you can never go wrong with buying the proper ear protection for them.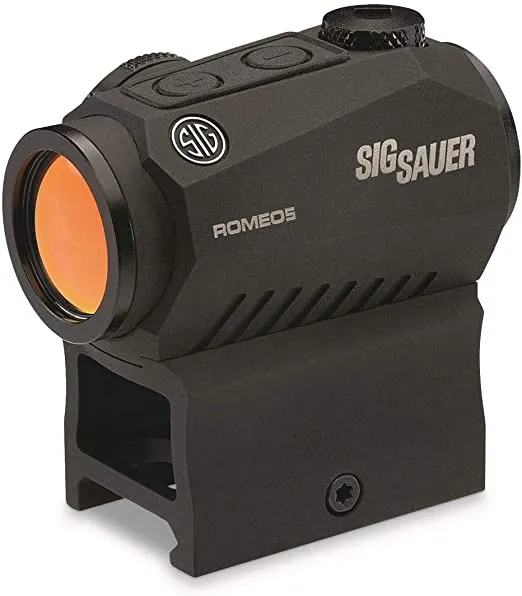 Pros
IPX-7 rating
High-quality red dot sight
A very popular choice for both pistols and AR-15 rifles
Backup batteries included
MOTAC (motion activation) feature
10 brightness settings (two of which are night vision settings)
Durable, waterproof, and fog-proof
Sig Sauer Infinite Guarantee and Electronics Limited Warranty
Cons
MOTAC feature might be annoying for some
If you're feeling ballsy and want to really impress someone, get them a cool red dot sight!
SIG Sauer gave us the Romeo 5 as a cost-efficient, 1x optic alternative within the vast sea of countless red dot sights.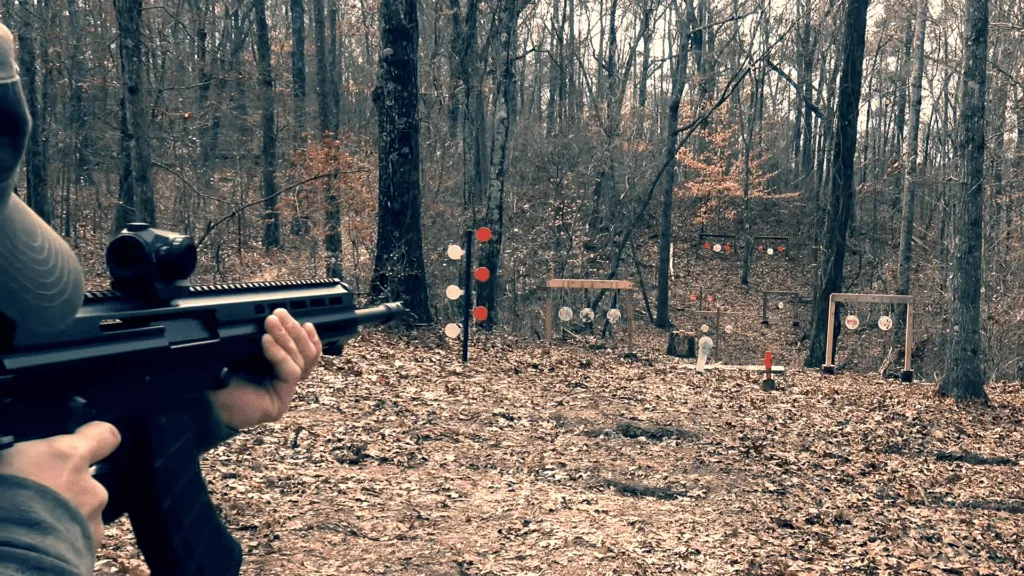 The Romeo 5 has all the right features for a 10 to 50-yard shooting experience with just a fraction of what high-tier optics manufacturers offer. It's great for full-size handguns, shotguns, MSR rifles, and submachine guns.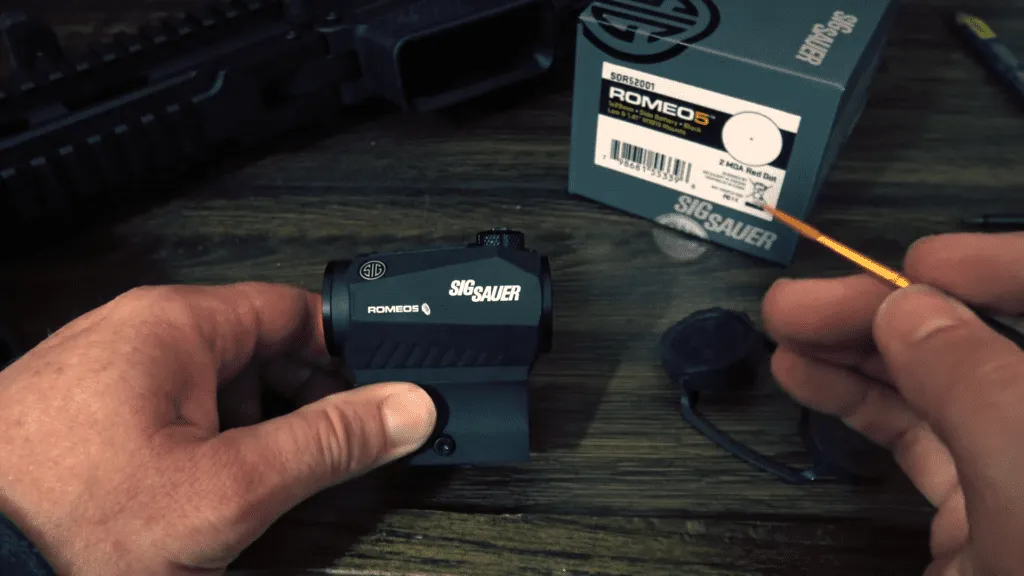 With a multi-layered coating, in combination with a 20 mm objective lens, you can expect fantastic, anti-reflective light transmission and glass clarity from the Romeo 5.
The Romeo 5 has a 2 MOA red dot reticle, which is a typical standard for your red dot sight. However, what makes it a great red dot sight is that it has 10 brightness settings, two of which are for night vision.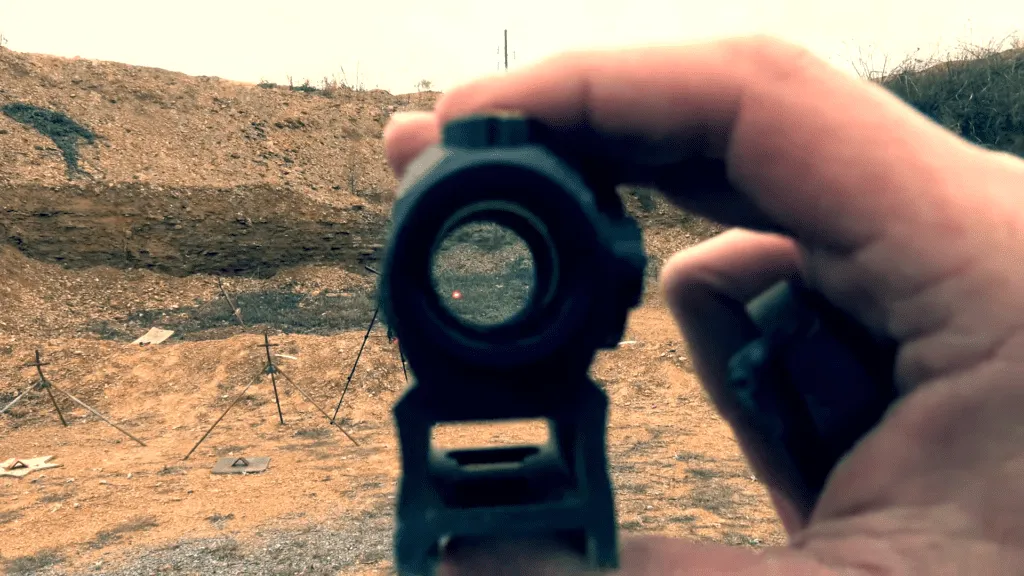 Additionally, it has unlimited eye relief, motion-activated illumination that saves batteries, a waterproof and fog-proof construction, windage- and elevation-adjustable turrets, and easy zeroing. For such a low price, you won't find this on a lot of other red dots.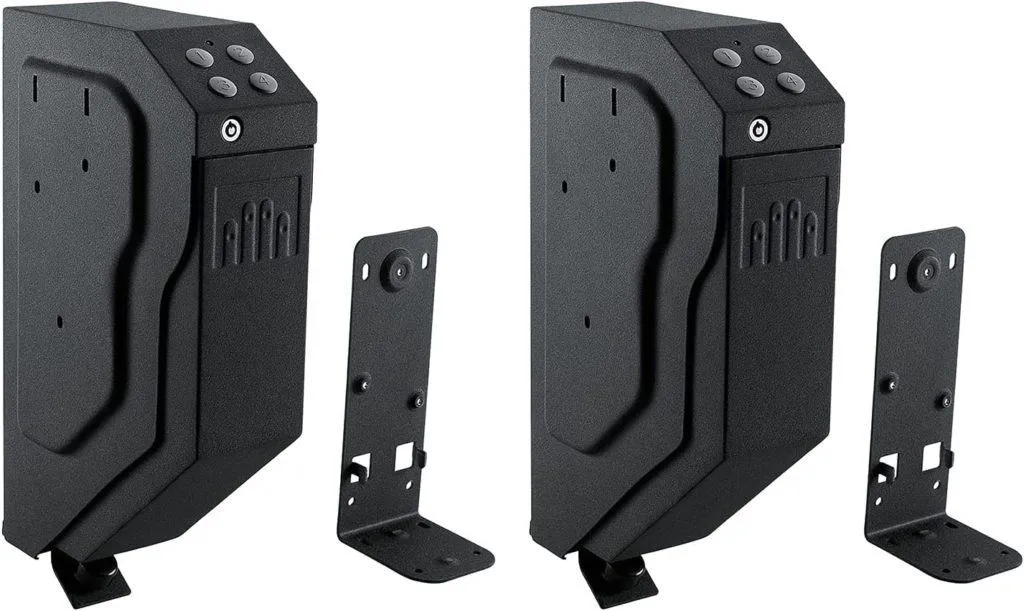 Pros
Great gift option to install in a vehicle
Safe, sturdy, and secure
Easy to mount
Internal lighting
Silent mode
Here's something for commuters or frequent travelers. It's high time somebody came up with a safe, secure, and practical drawer gun safe that serves as an external holster.
The GunVault SpeedVault SV500 Handgun Safe is a brilliant little gun safe from a premium manufacturer that greatly values its security and constantly improves its designs and mechanisms.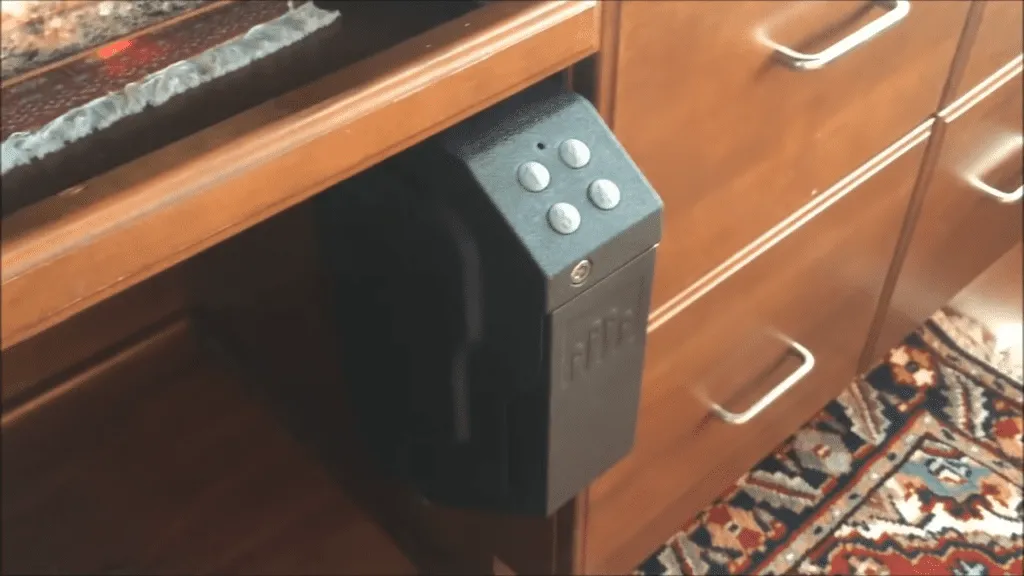 The SpeedVault is made from an 18-gauge steel construction for Fort Knox-like security. It has a digital keypad for your key code that can be coded into countless sequences and a comfortable interior that won't scratch the surface of your pistols.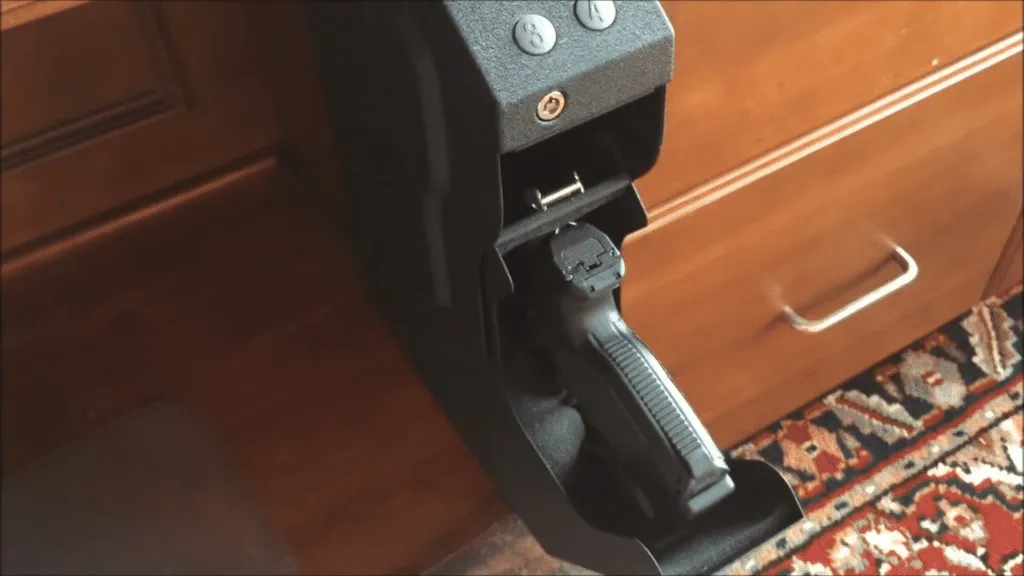 Having said that, what makes this one so unique as a gun gift is that it serves as a fast activation, drop-down drawer for an office desk so that the user can quickly access their pistol in a given situation.
As a lightweight gun case, the SpeedVault offers excellent portability, security, and speedy retrieval. Although it's only designed for a single pistol, it can fit under the dashboard of your car or you can even mount it on your wall.
I'm certain that this might be a fantastic gift for any gun enthusiast. It's a sturdy but very practical gun safe for a great price. This one's my favorite of all the suggestions!
Conclusion
That concludes our list of best gifts for gun lovers. Though the market is absolutely flooded with cool gadgets and parts, it never hurts to ask!
Most gun folks I know really don't like surprises. Chances are, your significant other, family, friend, or family friend would appreciate it more if you asked them, "Hey, do you still need an X for your Y? I got you covered!"
Shooters can be extremely picky about their shooting equipment, so it's really a good idea to first ask.
But, if you trust your gut feeling and want to improvise, you can't go wrong with a little something from this list. If you really couldn't set your mind on anything, some High-Visibility Targets for the ranges are always a hit.
Or, if your special someone is a prepper, here are some solid gift ideas for them as well.
Stay safe, and shoot straight!
Explore more