Is the Glock 19X Being Discontinued?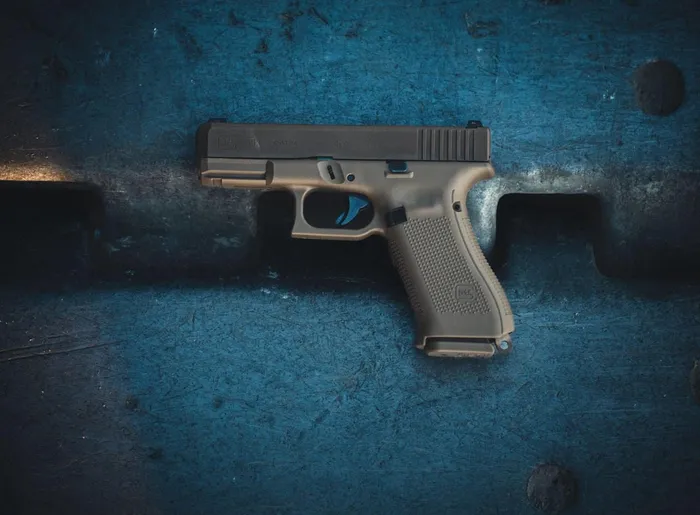 Is the Glock 19X Being Discontinued?
It seems that rumors surrounding the beloved Glock 19X are appearing once again, saying it's being discontinued.
Before everyone starts to panic, let me give you a short answer – no, the Glock 19X is not being discontinued.
Until the folks at Glock themselves make a public announcement, the Glock 19X isn't going anywhere.
There may be some stock fluctuations because of panic buying, and there are speculations that the Georgia manufacturer stopped production because of a supply/demand imbalance. Other than that, there is still no news about official discontinuation.
After we clear up some of the current gossip on the 'discontinued Glock', let's talk about this classic pistol: why it's such a popular pistol, where to buy it, and some similar handguns that may suit you as an alternative.
Is the Glock 19X Discontinued?
As of May 30th, 2021, there's still no official news about this specific model being discontinued. So no, the Glock 19X is not being discontinued, even though the manufacturer in Georgia stopped making it.
The official distributor and manufacturer in Austria will continue making this model.
The official website is still listing it. If it's still being produced and sold, there's no reason why it shouldn't be listed on their official website.
I've scoured the forums and Reddit posts, and I found out that you can still get it from various other blue label dealers.
Even local suppliers and retailers are in on the false rumors, and even though there's no response from further up the chain of command, blue label dealers and smaller representatives believe it's being discontinued. This is not true.
According to the forums, they are still in production via special orders and it's limited to the blue label order via dealers which means that only law enforcement units can get a hold of them, but they are not available in retail. This does not mean it's entirely discontinued.
I am convinced that the Austrian production distributor and supplier still make them, but not the Georgian one.
MidwayUSA has allegedly listed the pistol as 'discontinued'
This is due to the fact that the factories are working full speed and fail to keep up with the general demand for firearms and ammunition. So, I'm guessing they cut off some lines of production because of the pandemic, and this includes the Glock 19X.
A Reddit user learned from a Glock supplier via phone call that it's not discontinued, by Georgia will cease production. The manufacturer in Austria will continue making Glock 19X's.
Allegedly, the situation with the pandemic slowed down production, and it's unclear when they'll continue manufacturing them.
What's so Special About the Glock 19X?
Ever heard the saying: "You've been living under a rock if you don't own a Glock?"
You have models like the Glock 22, Glock 45, Glock 42, Glock 43, Glock 19 9mm, among others, that have been a popular choice among civilians, gun enthusiasts, and law enforcement agencies alike because nothing beats the reliability and accuracy of these models.
Once in a while, you see pistol reviewers compare pistols from other manufacturers with Glocks, and this is evidence enough to see that these pistols serve as an industry standard.
Some like them, some don't, but almost everyone uses them as a placeholder. The Glock haters are probably just too tired of hearing that same name over and over again, and that probably explains all that groundless flak.
There are multiple reasons why the sand-colored model is so popular, and it's not just the eccentric break-off from the regular, boring black titanium coloring. Here are some of them:
Excellent ergonomics
Accurate gun
Unmatched reliability
Lots of aftermarket customization options
Cost-effective (from $500 to $750 MSRP)
I personally think that they knocked it out of the park with the grip and ergonomics on this one. Everyone just seems to enjoy these handguns on the palms of their hands, be it big or small hands.
The 19X had (and still has) a lot to offer — and is, therefore, a popular addition to the Glock pistol lineup. Here's an unboxing video for your pleasure.
It Sells Like Peanuts
The Glock 19X was an instant hit since its introduction in 2018, and the manufacturer sold 100,000 units in less than 6 months after it was placed on the market.
I bet those discontinuation stories don't seem to make sense now, do they?
There were lots of scoffs about the 'unnecessary' improvements from various gun enthusiasts, but people just seem to like this pistol model so much, and to this day, it has definitely proved its worth.
Glock 19X Overview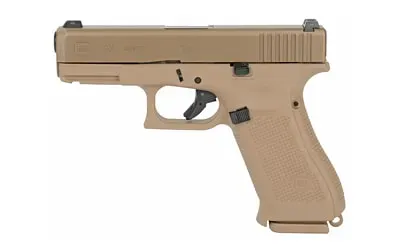 The 9mm Glock 19X Gen5 Luger is a nice concealed carry with brand new improvements and removed features, based on the whims of customers. We spoke, and the manufacturer listened.
The manufacturer claims that this model is a crossover of the larger Glock 17 frame and the compact Glock 19 full-metal compact slide, but it really is a sum of its parts. The pistol is a more compact combination of reliability and ease of operation, with slight design improvements for a standard price.
You get a weather-resistant and improved nPVD slide coating for any situation. The lanyard loop near the magwell is a nice touch, and the ambidextrous slide stop lever caters that work for both left-handed and right-handed shooters.
The removed finger grooves add to the comfy ergonomics, and the Glock Marksman Barrel (GMB) with enhanced polygonal rifling improves accuracy and durability.
The most important aspect of this 9mm pistol is the great ergonomics, and you can find this model in small, medium, or full-size backstrap sizes for better grips. The coyote color and the colored Glock slide have an anti-corrosion nPVD finish. The nPVD-coated slide has no problem with polymer holsters.
If you don't like the striker-fired trigger, you can go for less gritty aftermarket Glock parts, but I think it's just fine. The 4-inch barrel makes it easier to find good OWB holsters, too. It's a shorter barrel than a popular Gen3 Glock like the full size G17.
It comes with the 17-round or 19-round magazine capacity models, and you can also find those 31-round Gen5 magazines that go beyond the Glock magazine well.
A lot of folks just really like the extra Gen5 magazines, and they either swap out the floor plates for Gen3 or Gen4 19-round magazines.
As for the ammo, I recommend you go for the Sig Sauer 115gr FMJ, Hornady Critical Defense 115gr FTX, or the Black Hills Honey Badger 125gr Subsonic. It eats these like Scooby Snacks.
Specifications of the Glock 19X
| | |
| --- | --- |
| Caliber | 9mm |
| Trigger action | Striker-fired, safe action |
| Trigger pull weight | 5.8 pounds |
| Overall length | 7.44 inches |
| Barrel length | 4.02 inches |
| Width | 1.3 inches |
| Weight | 24.83 ounces (31.19 ounces loaded with 17+1 rounds) |
| Capacity | 17+1 or 19+1 with extended magazines |
Alternatives to the Glock 19X
Here are some alternative models that are similar to the Glock in size, ergonomics, reliability, recoil, and some other overlapping characteristics.
If you're a fan of the Glock 19X, check out these pistols: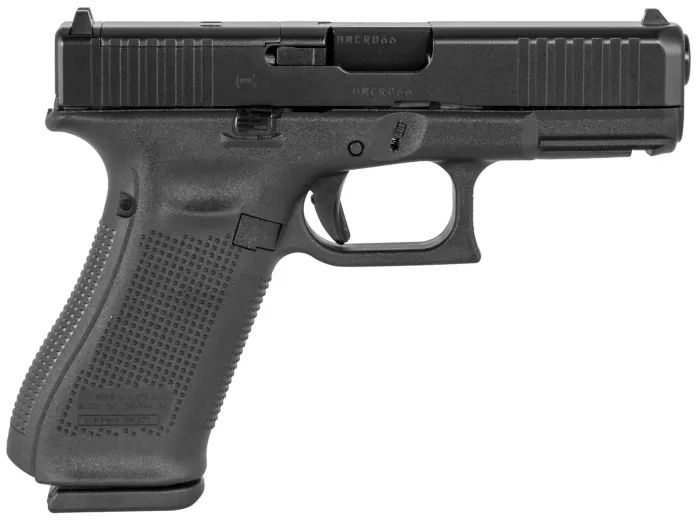 So, you've probably heard about the Pentagon needing a brand new official handgun that the U.S. Army had to approve. Glock's entry was the 19X but it lost to the Sig Sauer P320.
A similar design and features can be seen on the Glock 45.
It's a 9mm semi-auto with a Marksman barrel, aftermarket options for rear sights, and Glock night sights, serrations on the slide and front slide, and similar ergonomics which make it a close-second. You can also go for a red dot sight, as well.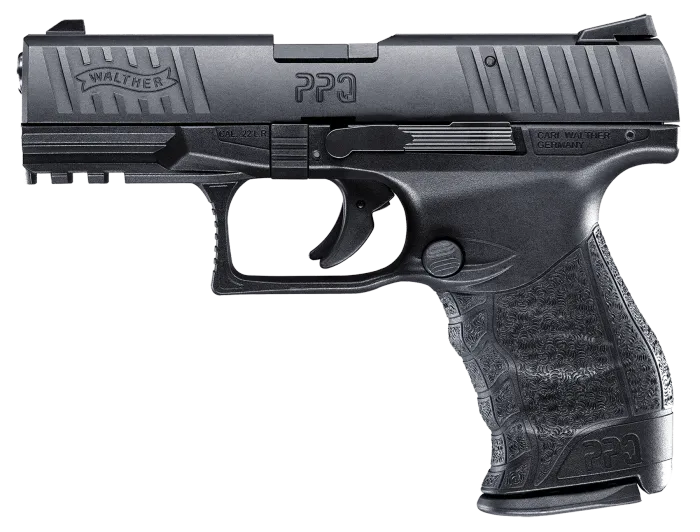 The Walther PPQ 9mm firearm is used by the German police and other law enforcement units throughout the world. It comes with interchangeable backstraps, polygonal rifled barrel, and ambidextrous, compact Glock 19 slide stops just like the 19X.
The front and rear slide serrations and adjustable sights offer super target acquisition and excellent ease of use.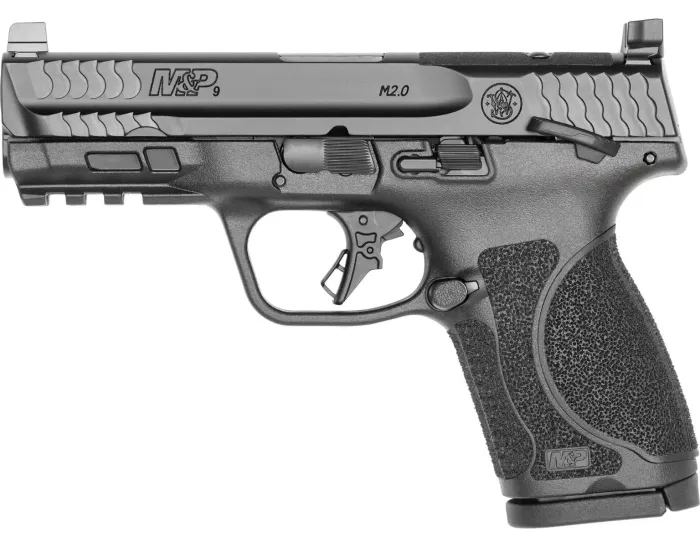 The Smith & Wesson M&P firearm is a polymer 9mm 17+1 round pistol perfect for self-defense and sporting.
It has an extended stainless-steel chassis, light trigger pull, customizable grip frame, and a low barrel bore axis which reduces muzzle rise and target acquisition. The great durability, ergonomics, and lifetime warranty are what makes this one an ideal pistol.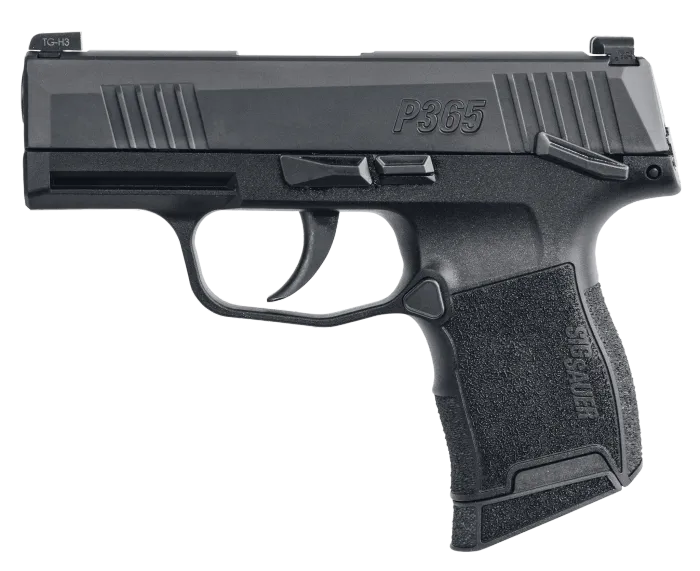 The Sig Sauer P365 9mm Luger Coyote Pistol with 12+1/15+1 rounds is another great contender to the 19X's glory. It has the same feel and coloring, and the ergonomics are very similar to the 19X.
This popular and compact pistol has a 3.1″ barrel length, crisp trigger, Coyote grip module, striker-fired trigger pull, front and rear serrations, and comes with an ambidextrous IWB/OWB holster as well.
Where to Buy a Glock 19X?
Conclusion: The Glock 19x Is Not Discontinued, It's Just Resting
It takes 17 and 13 years for some cicada species to emerge from the ground.
It takes 6 to 9 months for rumors about the Glock 19X discontinuation to start spreading once somebody fails to find one in stock nearby.
I understand that this pistol might be regarded as 'too redundant' compared to the Glock 45 or other Gen5 Glocks, so everyone jumps on board with this logic. Even though this sounds plausible, it's still just blatant rumor fuel.
Why would a manufacturer cancel an already best-selling classic firearm, anyway?
The Glock G19X Gen is still far away from becoming a collector's item. It's too far up on the popularity scale among gun enthusiasts, and it won't go away any time soon.
It's a comfortable, reliable, and durable firearm with ambidextrous slide stop levers that's great for target practice on the range, as well as a great self-defense and home defense weapon. What else do you need?
Please don't give in to the panic buying, because we've seen enough from the pandemic craziness that went on all of last year up until recently.
At least, for the time being, we're just gonna wait for Austrian shipments for new Glocks.
Explore more