Glock 26 Gen5 Review: A Reliable Subcompact Carry [2023]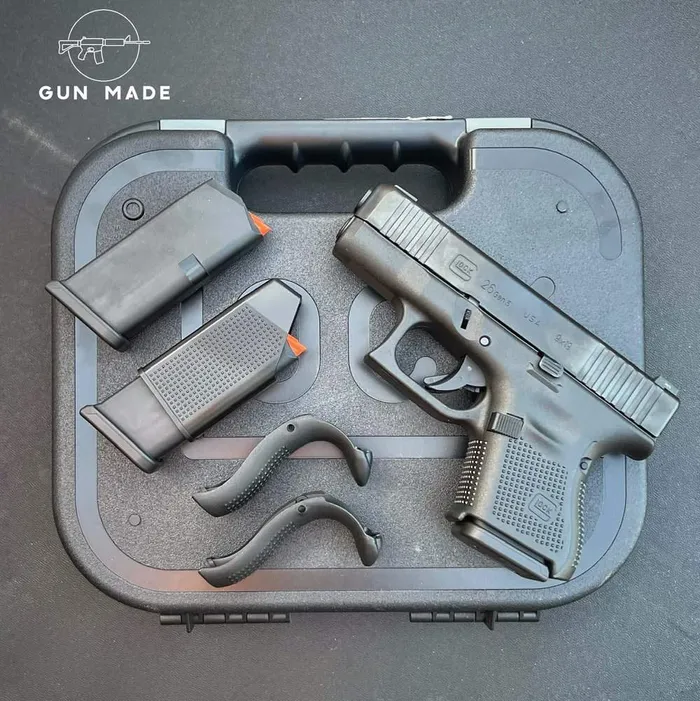 Glock 26 Gen5 Review: A Reliable Subcompact Carry [2023]
Introduction
The original Glock 26 was released way back in 1994 and still remains a popular concealed carry option. It was given its nickname of the "Baby Glock" by the company itself, which has stuck with it almost 30 years later. Even with new Glock models coming to market with higher capacities and thinner frames, the G26 holds a special place in many hearts.
If you haven't had the chance to shoot a Glock 26 for yourself, I hope this review will help you decide if you think one would be right for you. Let's take a closer look at the latest generation, the Glock 26 the Gen5.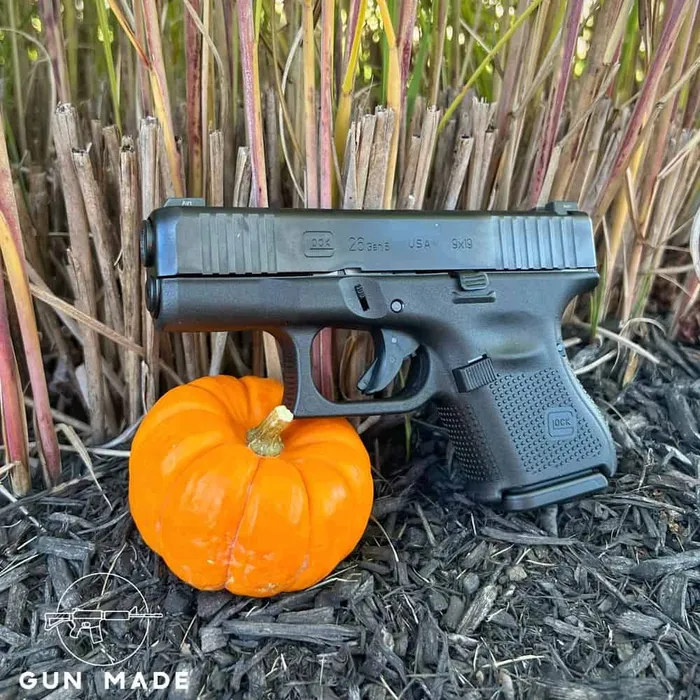 Glock 26 Gen5 Review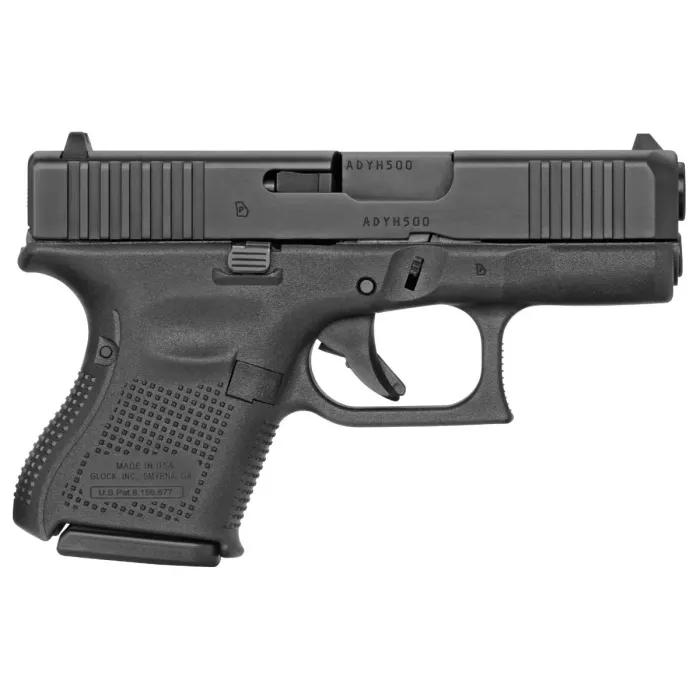 Specifications
| | |
| --- | --- |
| Caliber | 9mm |
| Capacity | 10+1 |
| Barrel Length | 3.43 Inch Glock marksman Barrel |
| Overall Length | 6.42 Inches |
| Width | 1.30 Inches |
| Height | 4.17 Inches |
| Weight | 19.72 Ounces (without mag), 21.69 Ounces (with empty mag) |
Pros & Cons
Some of the pros and cons may seem contradictory to each other, but I'll explain in more detail through the features section to help you understand exactly what I mean.
Pros
Easy to conceal
It's a Glock…it's reliable
Ability to accept higher capacity magazines
Ambidextrous/reversible controls
Cons
Too small/poor ergonomics
Limited accessories due to no accessory rail
Low standard capacity
First Impressions and Range Time
The gun comes with three 10-round mags, a mag loader, and two interchangeable backstraps. As usual, it all comes packaged nicely in the standard Glock hard case. No complaints from the unboxing.
Overall Feel
I used to have a Gen4 Glock 26, but this was the first Gen5 Glock 26 that I've handled and shot. It's also the first Gen5 that, when I picked it up out of the case, I wished it had the finger grooves back. It just didn't fit my hands comfortably due to such a short grip, but I do have larger hands than the average person.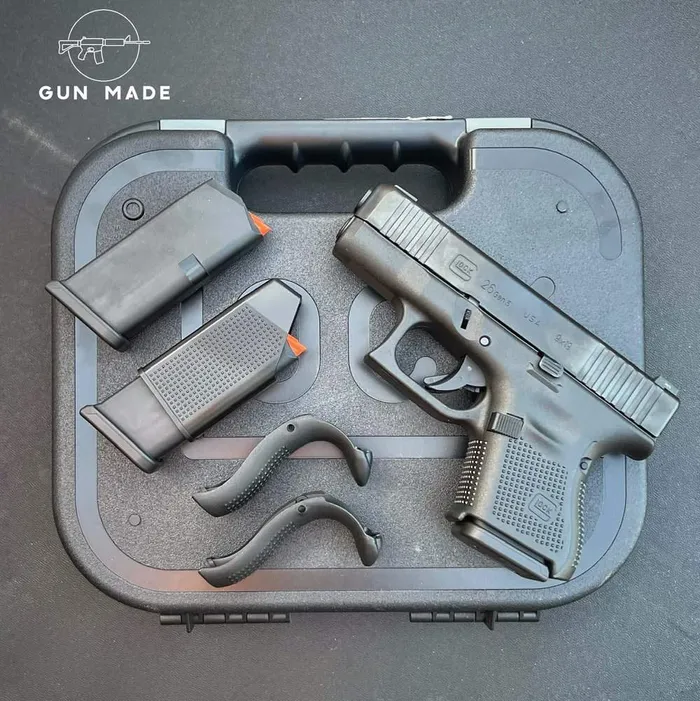 Reliability
I was able to hit the range a few times with the G26 so far and have put 220 rounds through it. 200 of those rounds were 115-grain Federal Champion FMJ that GunMag Warehouse graciously sent over to help with this review, while the other 20 rounds were 124-grain Federal Punch JHP.
As expected, I didn't have any issues with either type of ammo, so I didn't feel the need to put a ton more through it yet. Glocks are one of those pistols I don't usually experience any break-in periods with.
Accuracy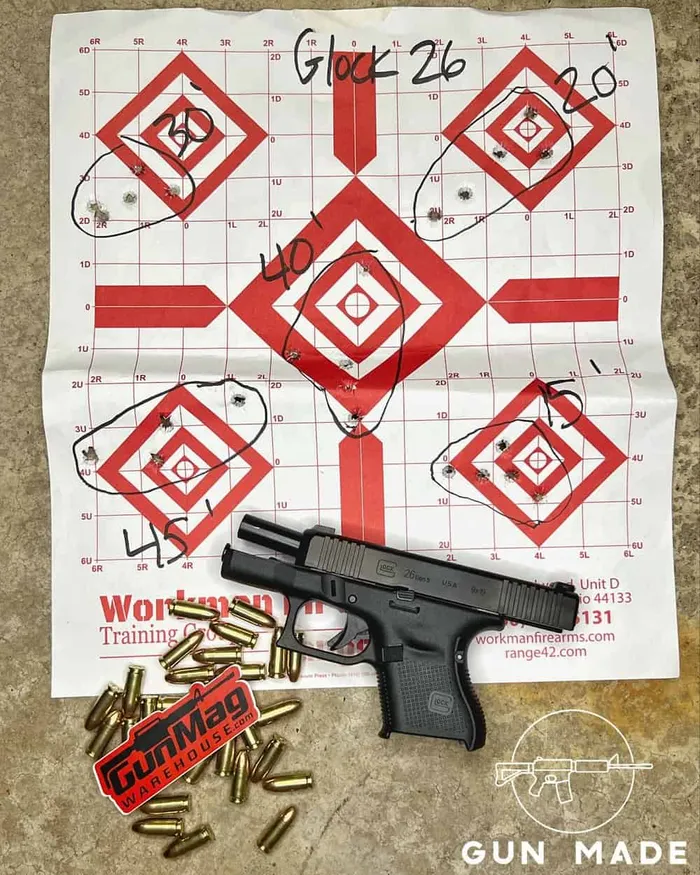 For me, the Glock 26 is more of a close-quarters defensive pistol. I would say 10-15 yards would be my sweet spot. Once I saw my errors at 20 feet, I was able to correct and at least tighten the grouping up at 30 feet, even though it was a bit low.
Overall, the short grip really threw me off. I constantly had to shift my grip and readjust every couple of shots. At the end of the day, though, I'm guessing I'd adjust over time or simply run a larger capacity magazine.
Features
I've reviewed a ton of Glocks. Most recently, many of them have been Gen5s. While the Gen5s are, in fact my favorite to date, one of the new features simply does not work on this specific model for me, but I do happen to like on almost all of the others. That is the removal of the finger grooves on the grip.
Grip
If you've happened to read any of my other recent Gen5 Glock reviews, you would know that I'm very glad that Glock removed the finger grooves on the grips. However, the Glock 26 is an exception, where I would actually like the finger grooves back. With the grip being so short, I think the finger grooves would help larger-handed folks like myself get a more secure grasp on it.
The interchangeable backstraps are definitely worth experimenting with on this one since the grip is already so small. Anything to get a better hold is worth it here.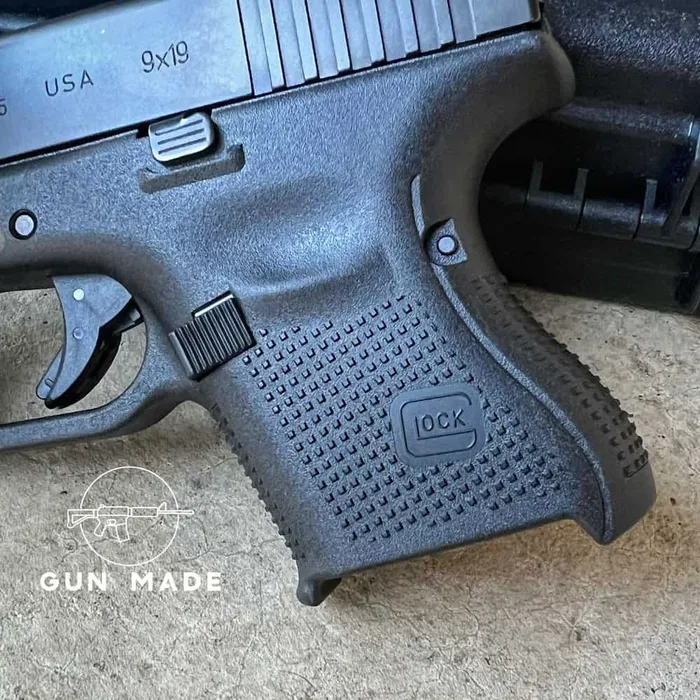 Sights
This specific Glock 26 model came with the factory Glock night sights, a huge step up from the typical polymer OEM Glock sights.
The white three-dot configuration is easy to pick up in brighter scenarios, and the green tritium inserts help to acquire your target easily in low-light scenarios. Both the front and rear sight are metal and seem like they'd be very durable through extended use.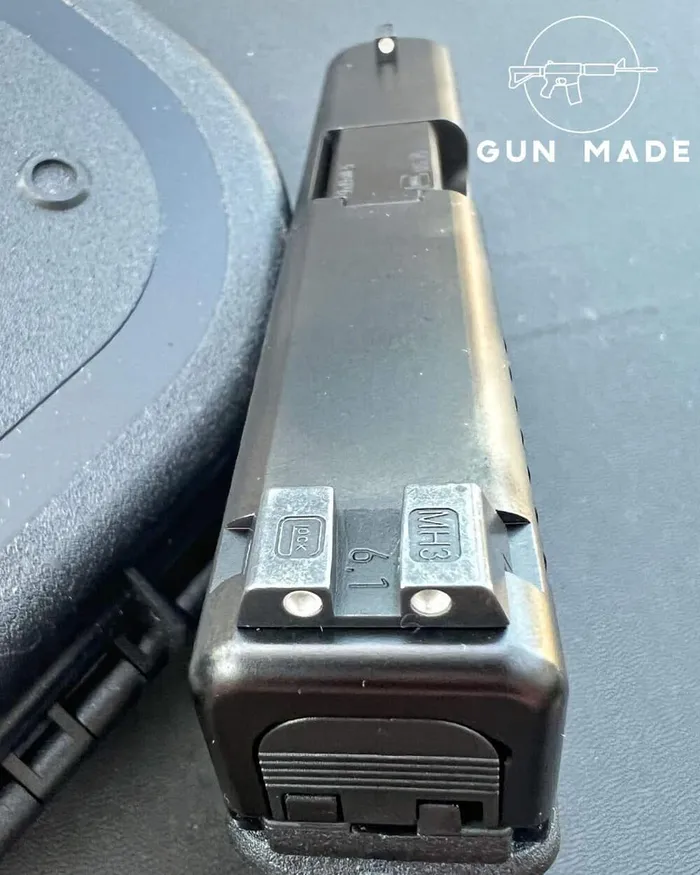 Trigger
I've said it before, and I'll say it again, these Gen5 triggers are my favorite out of all the generations. They seem to have a much smoother uptake and a clean break and reset. The pull clocked in between 5.5 and 6 pounds, with an average of 5.72 pounds for me, using a Wheeler digital trigger gauge.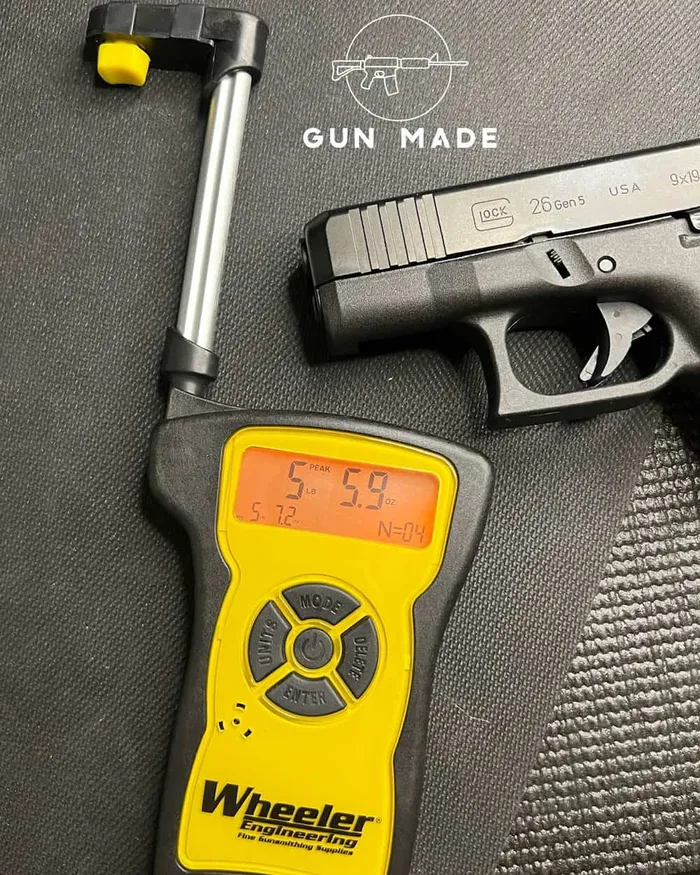 Controls
Every handgun, in my opinion, should have ambidextrous or reversible controls. On the G26, you'll find exactly that. It has an ambidextrous slide-stop lever and a reversible magazine release. If you happen to find either of them a little too small for your liking, plenty of companies manufacture and sell extended options.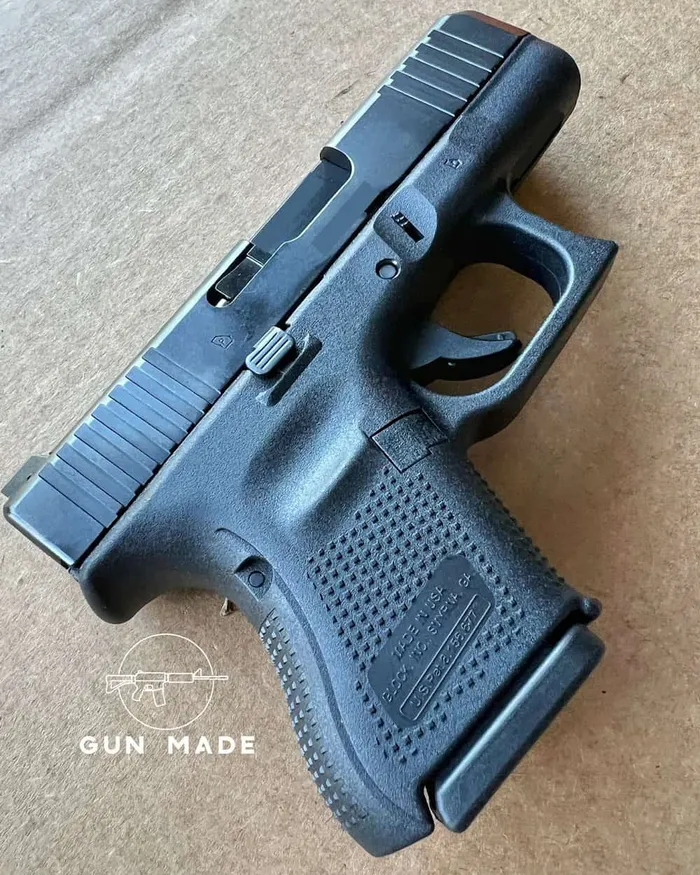 Slide
It's crazy to me that the Gen5s are the first to have the front slide serrations. I guess I was just used to the previous generations not having them, and I didn't think about it. Now that they do, Glock better never go back. This particular variant doesn't have an optics-ready slide, but there is an MOS (Modular Optic System) variant that does, although it's not available in the US at the moment.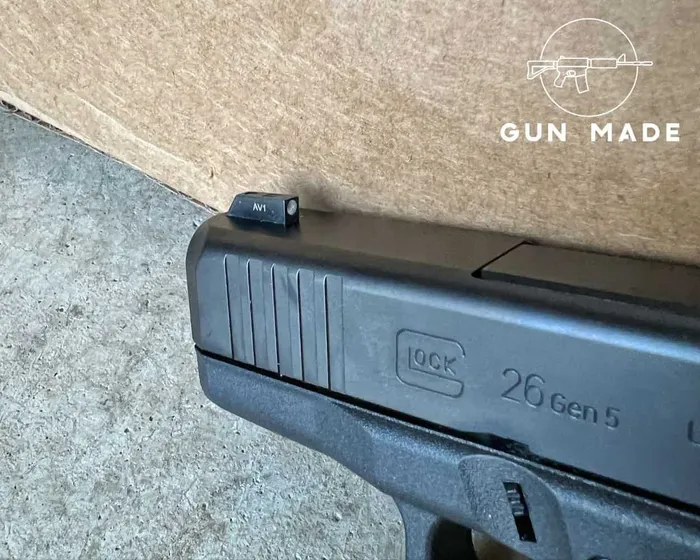 Magazine
Even though the G26 comes with 10-round mags, it will accept the larger double-stack Glock mags with capacities all the way up to 33.
When it comes to polymer mags, the OEM Glock ones are some of my favorites. There is a reason that other guns are made to accept Glock mags. They are super durable and I've found them very rarely to blame for any malfunctions. The bright orange followers are a nice touch as well, helping you quickly identify which of your mags are empty.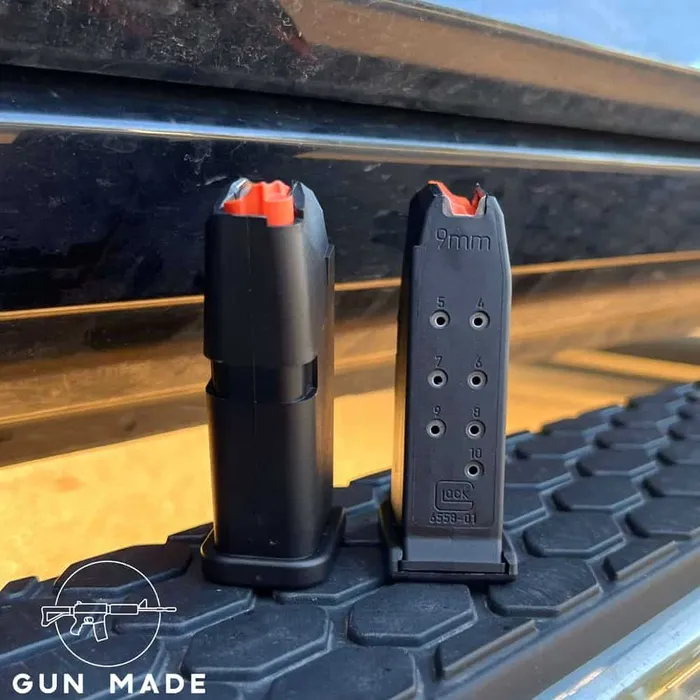 Accessories
Just because there isn't an accessory rail on the G26, doesn't mean you can't find accessories for it. If you're OK with the sights, I would recommend looking to add capacity via a magazine extension and then a weapon mounted light.
You can also maximize your Glock's potential with an enhanced trigger. Don't miss our latest article that breaks down the best Glock triggers on the market.
Since the Glock 26 has a lower-than-ideal capacity, adding any rounds is a huge bonus. With the Tyrant Designs extension, you'll be able to add five more rounds to your magazine! It's very easy to install the extension on your own magazine, or you can buy one pre-installed on an OEM Glock mag. If you want to add a pop of color to your G26, the mag extension comes in seven different colors/finishes!
No accessory rail…no problem. The Streamlight TLR-6 attaches directly to the trigger guard of the Glock 26. It features a 100-lumen light, a 640-660nm red laser, and an ambidextrous on/off button. The batteries load through the bottom of the light, so you don't ever have to remove the light from your gun!
Alternatives
If the Glock 26 sounds like it might not be the exact right fit for you, here are a couple of other options to research. Both are compact, affordable, and will provide you with at least the same capacity as the Glock 26, or more.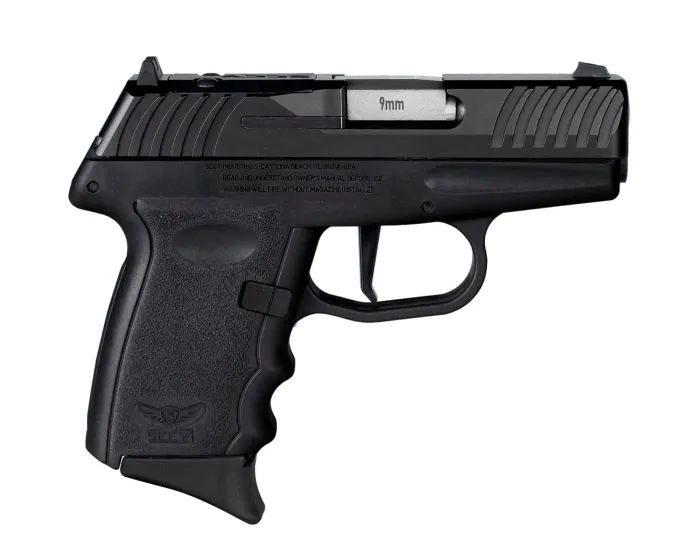 If you're thinking of carrying the Glock 26, size likely matters to you. The SCCY DVG-1 is going to give you the same 10+1 capacity but in an even smaller package. It's also priced much more competitively, so you'll have some extra cash for ammo or accessories. Don't let the price fool you though, we've found the DVG-1 to be both accurate and reliable.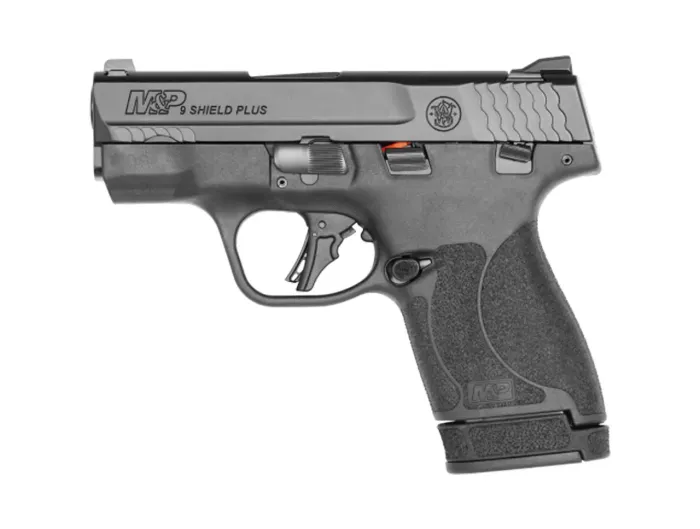 The Shield Plus is delivering some of the best value in the micro-compact arena, in my opinion. The newest model now comes with a flat face trigger, night sights, and an optic-ready slide. On top of all that, you'll get an impressive 13+1 capacity.
FAQs
Is the Glock 43 or the Glock 26 a better gun?
I wouldn't say one is "better," but one may be better for you specifically. If capacity is more important to you, go with the Glock 26. If concealability is more important to you, go with the Glock 43. Both are very easy to conceal.
Is the Glock 19 or the Glock 26 better?
Is the Glock 26 a good carry gun?
The Glock 26 is easy to conceal and is very reliable. As long as you're OK with the 10+1 capacity, it's a great carry gun.
Conclusion
The "Baby Glock" may not be the thinnest. It may not have the highest capacity. But what it is, is reliable, accurate, and concealable. It still has an appeal to Glock owners and non-Glock owners alike, which keeps it flying off the shelves. If you're looking for a reliable concealed carry gun, the Glock 26 Gen5 is worth checking out to see if it fits what you're exactly looking for.
Explore more