Glock 43X MOS Review: A Comfortable Concealed Carry Option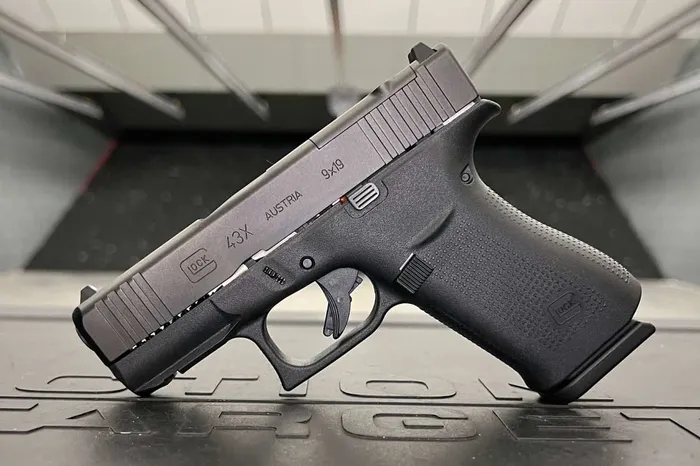 Glock 43X MOS Review: A Comfortable Concealed Carry Option
Introduction
There is absolutely no shortage of subcompact and micro-compact 9mms on the market today, so you can afford to be picky when it comes to which one you want to carry. The Glock 43x was introduced in early 2019 at SHOT and took its predecessor, the Glock 43, to the next level.
For those of us who carry, capacity is of the utmost importance. The G43x gives shooters an additional four rounds compared to the G43 (see Glock 43 review here). To accomplish that, the grip had to be slightly extended, which I was all for, given my large hands.
With capacity being addressed to keep up with the competition who was offering double-digit round counts in comparably sized pistols, next up was the ability to run an optic. Glock's answer is the MOS (Modular Optic System) line.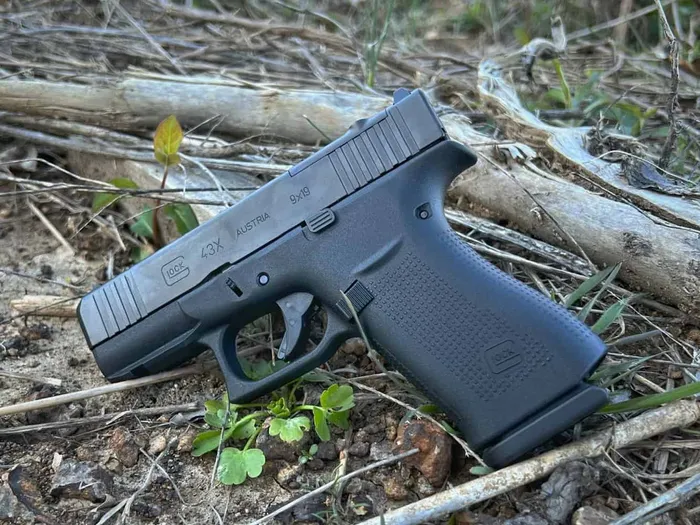 Enter the Glock 43x MOS. More capacity. More accessory options. More fun. Let's take a closer look at the subcompact that could potentially be your next CCW. I'll let you decide if it's right for you, of course.
Glock 43x MOS Review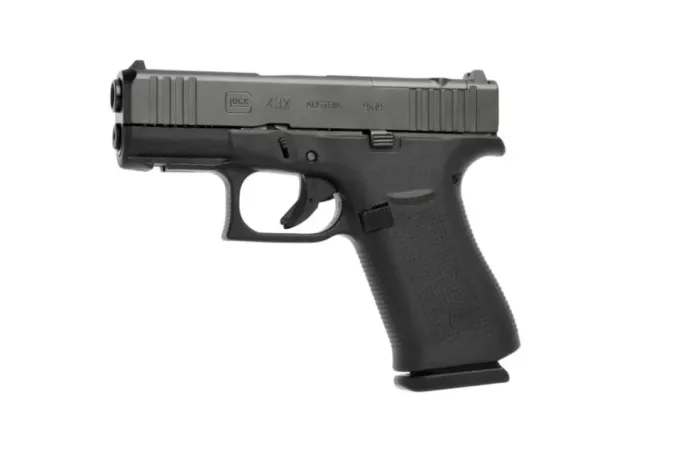 Specifications
| | |
| --- | --- |
| Caliber | 9mm |
| Capacity | 10+1 |
| Barrel Length | 3.41 Inches |
| Overall Length | 6.5 Inches |
| Width | 1.1 Inches |
| Height | 5.04 Inches (w/ magazine) |
| Weight | 16.26 Ounces (w/out magazine), 18.55 Ounces (w/ empty magazine) |
Pros & Cons
Always remember, what may be a pro or con for me, could be the opposite for you. For example, you may love the Glock sights. So take each one of these for exactly what they are…my opinions or experiences.
Pros
Optics-ready slide

Reliable like a Glock…oh yeah, it is a Glock!

Front slide serrations

Slim and compact for carrying
Cons
Lower capacity than some of its competition

Sights leave a bit to be desired

No slide adapter plates included
On The Range Testing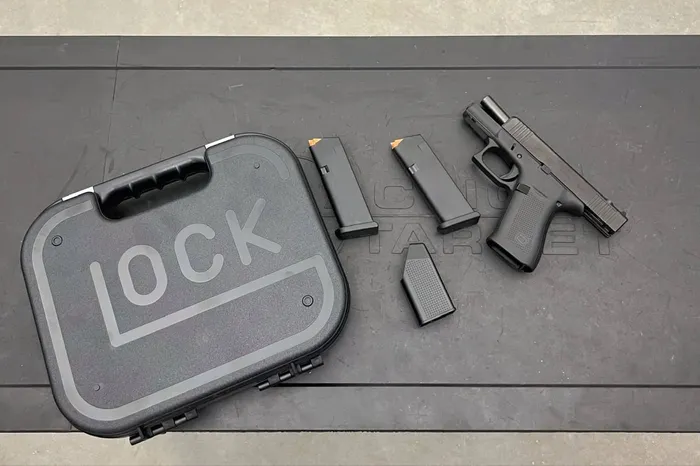 Reliability
One of the most appealing aspects of shooting or owning a Glock is its reliability. I've never met a Glock that wasn't reliable unless it was due to an aftermarket upgrade gone wrong. This one was no different.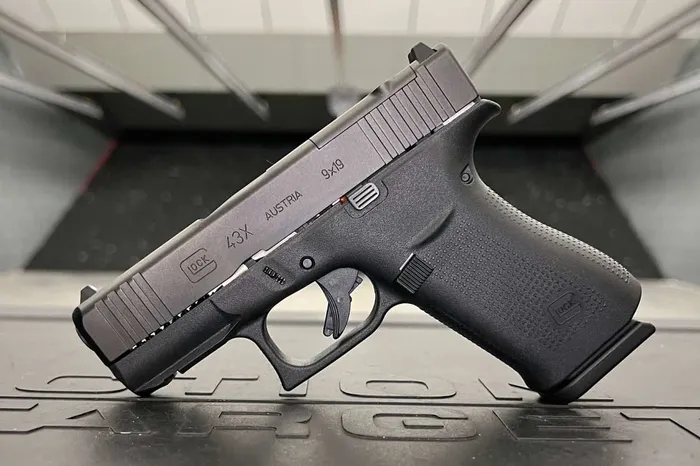 I only put 150 rounds through it, but they all went bang. Given my personal experience with other Glocks, I'm comfortable not putting as many rounds through it and still considering it reliable.
I don't have any reservations that the next 150 or 1,500 would also perform well.
Accuracy
I usually prefer a gun with a little more "meat on its bones" so I don't usually shoot subcompacts that often. However, it's more of a personal preference due to my hand size. With that being said, my accuracy was not where I would have preferred. I'll take the blame for that though.
I kept my shooting within 20 yards, as anything further wouldn't be something I'd typically expect to be shooting at with a pistol of this size.
Overall Feel
The Glock 43x is surprisingly well-balanced.
Well, I suppose that's not the best way to describe it, but I'll rephrase that to say it doesn't feel as small as it looks. Even though it's nice and concealable, having that extra grip length doesn't leave you feeling like you're shooting a pocket pistol.
Features
Modular Optic System (MOS)
You like red dots, I like red dots, we all like red dots. Long gone are the days of having to send your Glock slide out to get milled for an optic. The MOS (Modular Optic System) versions come straight from the factory with the slide cut.
That doesn't mean you have to mount an optic, but at least you have the option to do so. The 43x MOS didn't come with any adapter plates, though, which I was kind of surprised by. The slide features front slide serrations that pair great with the rear serrations.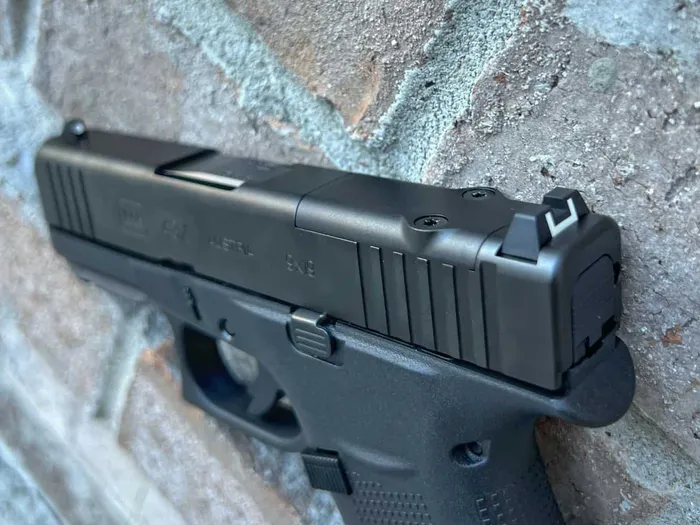 Larger Grip = Larger Capacity
As I mentioned earlier, you get an extra four rounds compared to the original G43. To accomplish this, Glock had to extend the grip only about three quarters of an inch. Even having an extra one or two rounds can save your life, so an extra four is a huge difference.
Thankfully, the grip is also "missing" the finger grooves, just like the other Gen5 Glocks we've reviewed lately…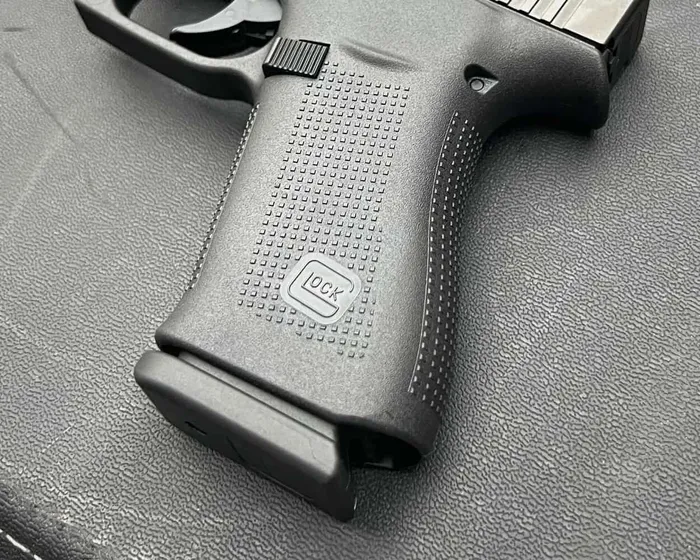 Comfortable Controls
I appreciate that it doesn't seem like Glock reduced the control sizes by much (if any) just because the 43x MOS is smaller than many of its larger siblings.
The mag release is reversible and extremely easy to manipulate. I do wish the slide stop lever protruded a bit more, but I was still able to engage/disengage it in a hurry almost every time.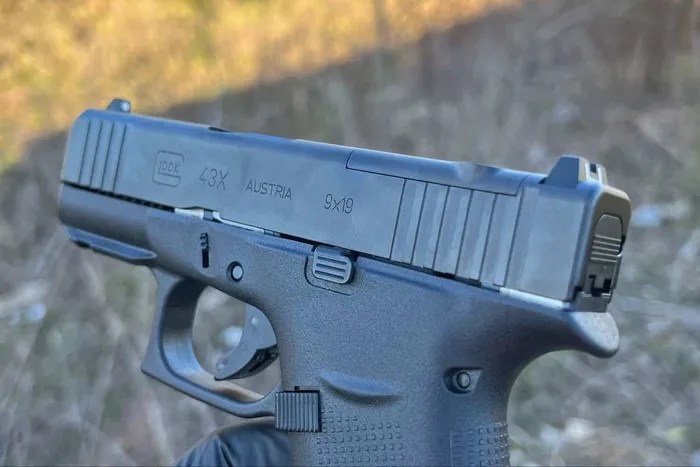 How We Tested
This little guy came with me and about five other guns to the range a few times over the last couple of weeks.
I made sure it had at least several mags through it each time for a total of 150 rounds. I didn't have a holster for it to practice any drawing from concealment, but it served well for reload drills and shooting drills within 15 to 20 yards.
Ammo Used
I always try to use a variety of ammo for each gun that I test, that includes at least some defensive ammo…but that price per round is still a bit high, so I don't go as crazy as I used to!
With the Glock 43x MOS I wound up shooting some 115-grain Blazer Brass FMJs, 115-grain American Eagle FMJs, and 124-grain Federal Hydra-Shok JHPs. I'm happy to report that they all went through it flawlessly.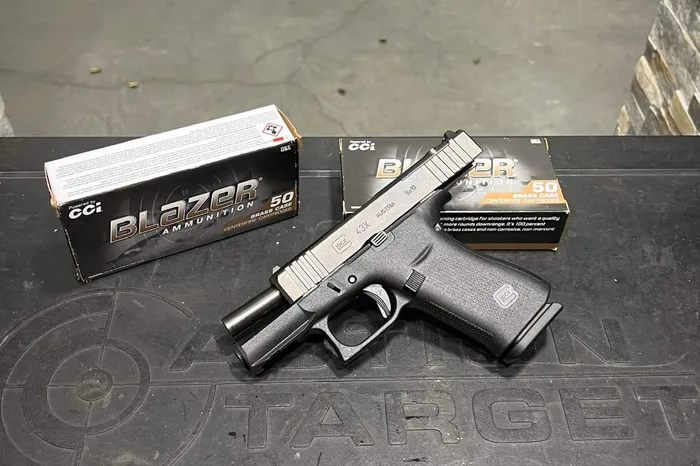 Score Card
Reliability (10/10)  
I feel like a broken record with these Glock reviews…I had no malfunctions whatsoever.
Ergonomics (8/10)
Eh, partially shooter issue due to my large hands, but it's not bad for such a compact gun.
Customization (9/10)
There are lots of goodies out there for the 43x MOS.
Appearance (7/10)
It's a plain Jane Glock, but that's not a bad thing. It's just not a show-stopper.
Value (9/10)
Easily found just under $500, the value is high and competitive.
Accessories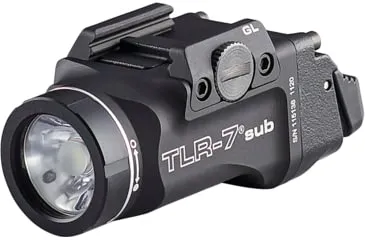 It boasts 500 lumens for an hour and a half off of a single CR123A battery.
With a safe-off feature to prevent accidental activation, that battery life can be maximized. It also has a user-enabled strobe function, ambidextrous rear paddle switches, and is IPX7-rated.
Throw in the fact it has a limited lifetime warranty; it's a really great light for the price.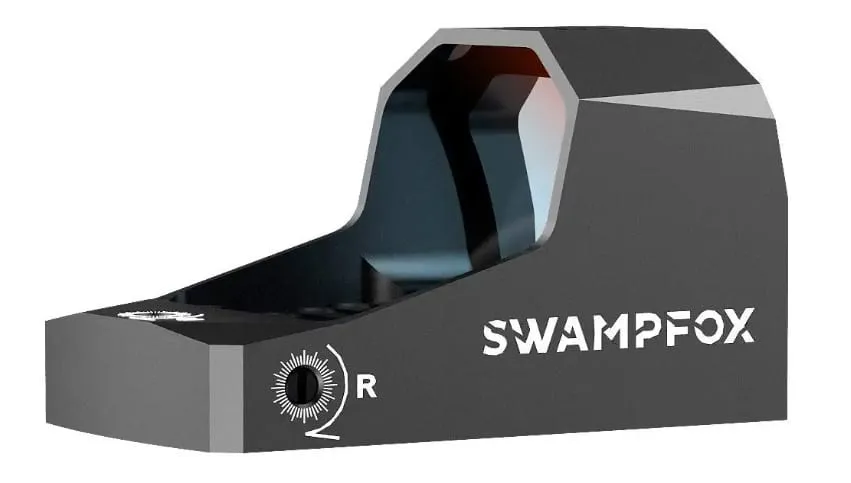 The Swampfox Sentinel is not only reliable and durable, but budget friendly too.
It features a 3 MOA dot with an approximate two-year battery life. You can order it in red or green, auto brightness/always on, or manual brightness/shake n wake.
Whatever your personal preference is, at least one of those configurations should give you what you need. I personally run the green/always-on version and have really liked it so far.
Alternatives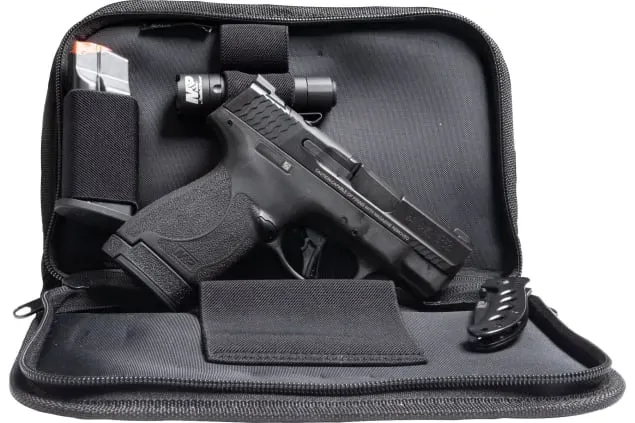 The latest iteration of the M&P Shield now features an optics-ready slide, flat face trigger, and a standard 13+1 capacity.
It also comes with a 10-round magazine if you want to have a little more concealability. The front tritium night sight helps with quick target acquisition, and best of all, you can find it with rebates at the moment.
It's worth way more than that, in my opinion.
Check out our S&W M&P Shield Plus review for more info.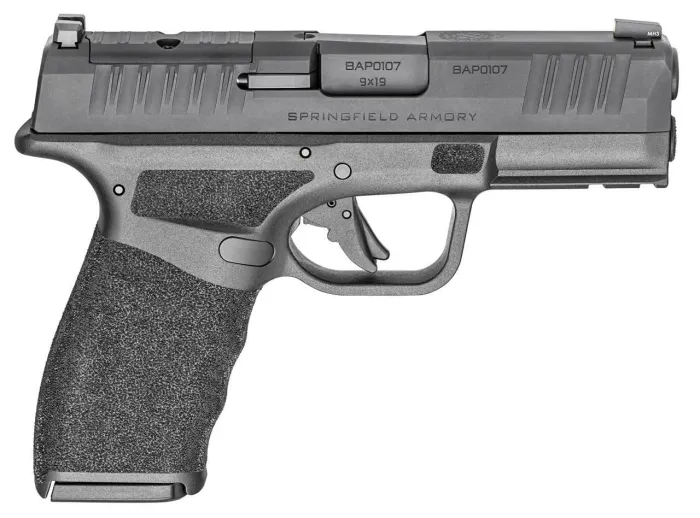 The Hellcat OSP (Optical Sight Pistol) offers a 13+1 capacity, optics-ready slide, and upgraded sights with tritium, just like the Shield Plus.
It also has a very nice adaptive grip texture on its slim one-inch grip. If you look hard enough, you can find it under $520.
Conclusion
So you've made it this far, to where you're likely wondering if you should go out and buy a Glock 43x MOS.
Well, only you can answer that! But, I can say that the pros outweigh the cons, the price point is right, and the gun is as reliable as the sun coming up tomorrow.
If I was writing this review back in 2019 when the Glock 43x was released, I would probably have more of a resounding "YES."
However, there are many subcompacts and micro-compacts available today that provide you with more ammo for the same price or even less.
Would I be hesitant to own and carry a Glock 43x MOS? Heck no, I wouldn't. Ultimately, it comes down to what is going to fill your needs the most. If you have the opportunity, I would suggest going to shoot a 43x MOS for yourself to help make your decision.
Is 10+1 enough for you to carry without a spare mag? If not, would you still consider the Glock 43x MOS and simply carry a spare mag? Let us know in the comments!
Explore more