A Complete List of Gun Brands Plus The 10 Largest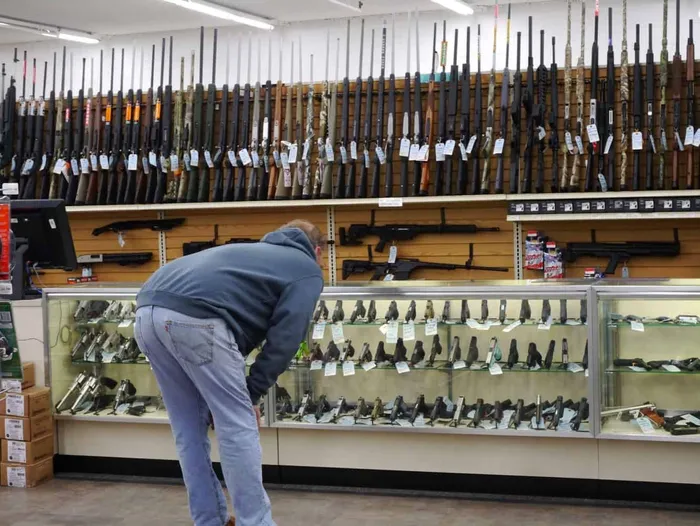 A Complete List of Gun Brands Plus The 10 Largest
Introduction
Gun brands vary far and wide in build, history, fun factors, and quality. It's hard to say if there's one overall superior manufacturer or brand; you might as well compare bananas to blackberries and apples. Many innovative and quality firearms have been produced in the USA, though many have also been developed abroad.
I'm a personal fan and daily carrier of SIG Sauer (which originally started as a Swiss wagon company high up in the mountains). Colt and Smith & Wesson hold incredible home-grown nostalgia just about anywhere you go. In this article, we'll explore USA gun brands, the largest gun brands around, and some fun facts about each!
List of Gun Brands: Which are Made in the USA?
Made in America
556 Tactical
Adams Arms
Adcor Defense
Anderson
Arctiier
Armalite
Auto-Ordnance
Avidity Arms
Barne's Bullets
Barrett
Beretta
Bear Creek Arsenal
Bond Arms, Inc.
Bravo Company
Browning
Bushmaster
Charter Arms
Christensen
Colt
Cooper
Crimson Trace
CZ
Daniel Defense
Del-Ton
Diamondback Firearms
DPMS Panther Arms
Fierce
FN Herstal
Freedom Arms
Glock
Heckler and Koch
Henry Repeating Arms
Heritage
Hi-Point
Horizon Firearms
H&R Firearms
Infinity Firearms
Inland Firearms
Ithaca
Israeli Weapons Company
Kahr Arms
Kalashnikov
Kel-Tec
Kimber
LaserLyte
Lazzeroni
Les Baer
Leupold
LWRC International
Magnum Research, Inc.
Marlin
Masterpiece Arms
McWhorter Rifles
Mossberg
New England Firearms
North American Arms
Otis/Shooter's Choice
Palmetto State Armory
Panther Arms
Patriot Ordnance Factory
Promag
Pro Arms
Redfield
Remington
Ruger
Savage
SCCY
Seekins Precision
Shadow Systems
SIG Sauer
Silencer  Co.
Smith & Wesson
Springfield Armory
Staccato
Steyr
STI International
Sticky Holsters, Inc.
Streamlight
SWORD International
Taser International
Taurus
Thompson Center
Trijicon
Umarex
Unified Weapons Systems
US Optics
UTAS
Volquartsen
Vudoo
Walther
Weatherby
Wilson Combat
Windham Weaponry
ZRO Delta
Made Outside America
| | |
| --- | --- |
| Name | Note |
| Advanced Armament Corporation | Remington is a parent company, silencers are made in the USA, other parts may be imported |
| American Classic | Partnered with Metro Arms, website currently under development |
| American Tactical Imports | American based company that imports tactical firearms, ammunition, and tactical equipment |
| Armi Dallera Custom | Based in Italy |
| Armscor | Partnered with Rock Island Armory, designs and manufacturing happens in Marikina, Philippines. |
| Arsenal, Arsenal Inc. | Based in Bulgaria |
| B&T | Based in Switzerland |
| Baikal | Based in Russia |
| Benelli | Based in Italy |
| Beretta | Based in Italy and the USA |
| Bergara | Based in Spain |
| Bersa | Based in Argentina |
| Blaser | Based in Germany |
| Browning | Other bases are located in Japan, Portugal, and Belgium |
| Canik | Based in Turkey |
| Century International Firearms | Importer and manufacturer of firearms originally founded in Vermont, now with offices in Montreal, Canada |
| Chapuis Armes | Based in France |
| Charles Daly | Multiple bases of operation |
| Chiappa | Based in Italy |
| Cimarron | Various manufacturers including Uberti (Italy) and the Philippines. |
| Comanche Gunworks | Founded in 2020, based in the USA, specializing in the supply of precision manufactured firearm components, some may be imported. |
| CVA | Based in Spain |
| CZ | Based in Czeck Republic and USA |
| Davide Pedersoli & C. | Based in Italy |
| Eagle Imports, Inc | Exclusive distributor of Metro Arms, Bersa, and Comanche firearms products. Headquartered in New Jersey. |
| EOTech Inc. | American made holographic sites, other products may not be American-made. |
| European American Armory | Based in Rockledge, Florida, but is an importer of firearms. |
| FN America | Some parts are manufactured in the USA, others elsewhere. |
| FN Herstal | Based in Belgium and USA |
| Franchi | Based in Italy |
| GForce Arms | Based in USA, imports shotguns from Turkey |
| Glock | Based in Austria and USA |
| Haenel | Based in Germany |
| Howa | Based in Japan |
| HS Produkt | Based in Croatia |
| Interstate Arms Corp | Firearms wholesale distributor partnered across the USA. |
| Israel Weapon Industries | Based in Israel and USA |
| Legacy Sports International | Originally based in Japan under Howa Machinery. |
| Mauser | Based in Germany |
| Metro Arms, Inc | Based in Philippines |
| Mossberg | Based in USA and Turkey |
| Rock Island Armory | Owned by Armscor, designed and manufactured in the Philippines |
| Rossi | Based in Brazil |
| S&T Motiv | Based in South Korea |
| Sako | Based in Finland |
| Sarsilmaz | Based in Turkey |
| Savage | Based in USA and Canada |
| Springfield Armory | Based in USA and Croatia |
| Steyr | Based in USA and Austria |
| Stoeger | Based in Italy |
| Taurus | Based in USA and Brazil |
| Tikka | Based in Finland |
| Tornado Personal Defense | Manufacturer and distributor of tactical personal defense items. May have imported parts. |
| Tristar | Headquartered in Shanghai, China with other international manufacturing locations |
| Tula Arms Plant | Based in Russia |
| Walther | Based in USA and Germany |
| Weatherby | Based in USA and Japan |
| Winchester | Manufactured in Belgium, Turkey, Japan, Portugal |
| Zastava | Serbia |
The Top 10 Largest Gun Brands in the United States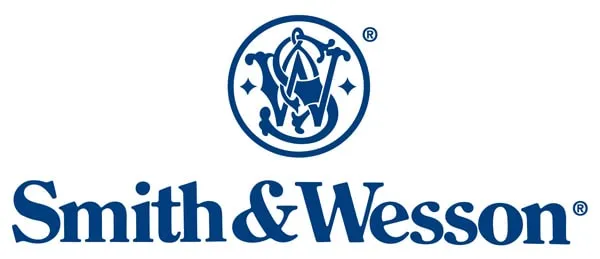 Revenue: $1.1 Billion net sales FY2021
Year Founded: 1852
Headquartered in Springfield, Massachusetts, with plans to move its headquarters to Maryville, Tennessee in 2023, Smith & Wesson almost always comes to mind when thinking of US firearms. S&W developed a number of ammunition calibers throughout the decades, many still in use today. The most recognizable includes the .40 caliber, an arguably nostalgic cartridge.
Smith & Wesson brand handcuff restraints and prisoner chains are still heavily used and are most recently working on a line of tactical law enforcement footwear with Wellco Enterprises. For decades Smith & Wesson was a large supplier of law-enforcement-issued weapons, though Glock has taken over much of this sect.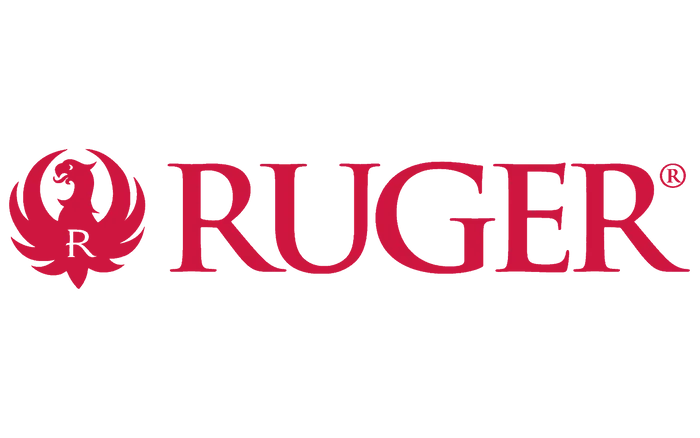 Revenue: $730.7 Million net sales FY2021
Year Founded: 1949
Known most prolifically as just "Ruger" Firearms, Stum, Ruger & Co., Inc. is a larger conglomerate in the firearm industry. It procured Marlin Firearms assets from Remington Outdoors in 2020. Based in Southport, Connecticut, production facilities operate in NH, NC, and AZ, Ruger is actually a publicly traded company and has been since 1969.
Known since its inception for the .22 LR rimfire rifle and .22LR pistols, Ruger has made a point of creating a high quality product at a budget consumer price. Named the number one firearms manufacturer from 2008 to 2011, and holding the position of top seller of handguns from 2009-2012, Ruger is a worldwide arms supplier with hardy American roots.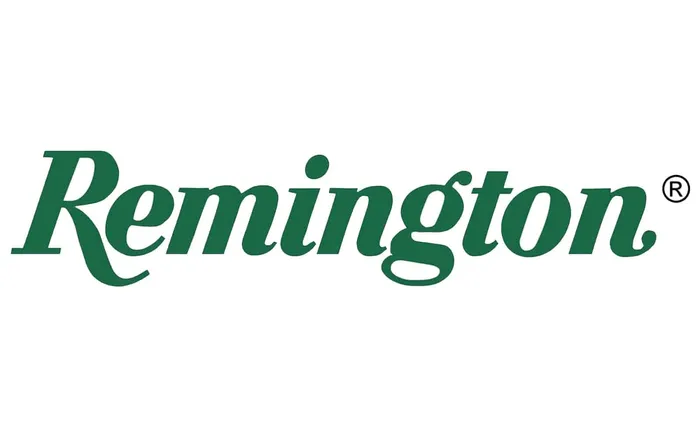 Revenue: 865.1 million FY 2019
Year Founded: 1816
Remington Outdoor Co. has actually been defunct as of 2020, and was acquired in part by Vista Outdoors, Inc. in 2021. "Remington" is the ammunition manufacturing side of this company, while Remington Arms, LLC is responsible for firearms manufacturing. Sturm, Ruger & Co. purchased the Marlin Firearms division in 2020.
Remington was one of the primary producers of weapons used in World War I for the US and many allied countries, producing about 21,000 M1911s alone during this time. Remington has been involved in military ammunition development, firearms development, and even expanded in the 1960s to try out the chainsaw market.

Revenue $635.1 Million
Year Founded: 1924
Taurus International includes Taurus Arms and other divisions. Taurus Arms is focused on manufacturing firearms, while the other divisions are focused on various body armors, helmets, even metals. Based in Brazil, Taurus has plants in the USA as well.
The subsidiary, Taurus USA was founded in 1988 to focus on tapping into the US Market. Initially focusing on .38 special and .357 magnum models. Over the course of decades Taurus has put out familiar-framed models (like J-frame revolvers and 1911 pistols) that have had success in the market, but some others have been just described as unique (like the Taurus Curve).
Revenue: $290.2 Million
Year Founded: 1949
Heckler & Koch, Inc. serves the USA market under the parent company Heckler & Koch GmbH. H&K manufactures almost anything from handguns to submachine guns to grenade launchers. With firmly established roots in Germany, they have been the most prevalent in security force partnerships and NATO special forces.
HK is known for its rugged durability and has definitely earned its place as a legendary defense company. "No Compromises" is its company motto, after all. HK may have developed a "bad guy gun" reputation from the movies, but fear not; this company has you covered for home and personal defense from those same bad guys.

Revenue: $270.9 million FY 2021 (zippia), $10.7 million Colt CZ Group FY 2021
Founded: 1855
Founded by Samual Colt, Colt Manufacturing was bought by the Czech company CZ in 2021. Colt CZ group benefitted from this acquisition in 2021 and it's starting to reflect in their 2021 revenue. Colt has been pivotal in both ammunition development and firearm development.
Today, the "cowboy" .45 LC (long colt) caliber is still in use recreationally. The Colt M1911 was the US Armed Forces choice for a side piece, whose design allows soldiers to quickly reload. Chambered in .45 ACP, the semi-automatic pistol still has relevance and a cult following today. Many other gun brands have used the M1911 platform in their new handgun designs as well.

Revenue: $262.4 million FY 2020
Year Founded: 1889
FN America, under the parent company FN Herstal, is under the same ownership as Browning Arms and Winchester. FN is an absolutely iconic brand with the FAL being arguably the most recognizable. Originally established in France to manufacture the Mauser Model 89 rifle in 1889, FN doubled as an automotive importer in Belgium. FN automotives were produced from the early 1900s to the 1970s.
Some other unique and notable guns made by FN include the Model 1910 chambered in .380 ACP (one of the suspected weapons confiscated from an assassin against the Archduke Franz Ferdinand of Austria and, the Barracuda (a double-action multi-caliber revolver) that could be chambered in 9mm, .38 special, or .357 magnum. The P90 is the most iconic gun featured in a video game, in my opinion.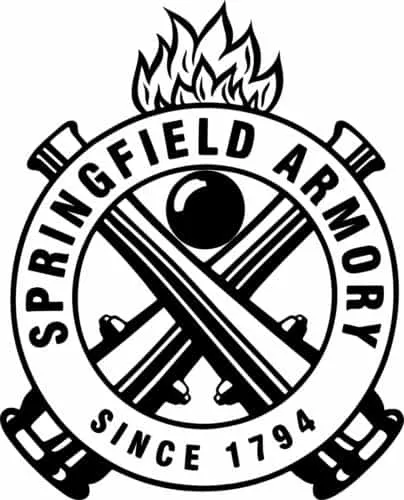 Revenue: $222 million FY 2021
Founded: 1974
Springfield Armory was originally an armory and arsenal (Springfield, Massachusetts), and a stand-alone Federal manufacturing plant from 1777-1968. L. H. Gun Co. out of Texas was renamed Springfield Armory, Inc. back in the 1960s and has no affiliation with the Springfield Armory of the past.
Springfield Armory, Inc. has just released the Prodigy AOS 1911 and the Hellion line as their most recent contributions to the gun market, and has had a trend of releasing and discontinuing certain firearm models within a year. The Springfield TRP being the most notable. Chambered in 10mm, this gun's value went way up almost instantly.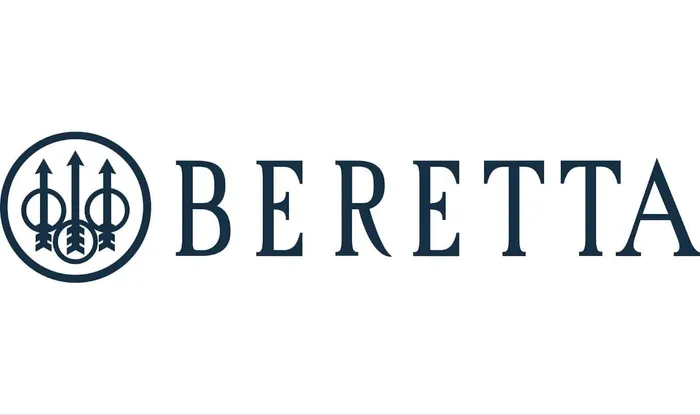 Revenue: 143.4 million (USD) net revenue FY 2021, 941.7 million gross revenue
Year Founded: 1526
Beretta, held underneath a parent company Beretta Holding and based in Italy, is one of the oldest firearms manufacturers still pumping out products. Benelli, Franchi, Stoeger, Tikka, Uberti and others are also owned by Beretta Holding.  Used worldwide for both sporting and military use, historically Beretta has supplied weapons throughout every European war since 1650.
The Beretta M9 is one of the most iconic and recognizable Beretta firearms, in both videogames and in reality. The primary sidearm in every US Military branch, it reigned standard from 1985 to 2019, when the SIG Sauer P320 moved in to replace the M9 in the US Armed Forces.

Revenue: $31.0 million FY 2021 (zippia)
Year Founded: 1976
Originally a wagon company in 1853 Germany, SIG Sauer has had many name changes over the last century. SIG Sauer became such when a partnership between SIGN and J.P. Sauer & Sohn merged. SIGARMS was the first US subsidiary, changing its name to SIG Sauer Inc. at a later time.
Now headquartered in Newington, New Hampshire, quality has always been a hallmark of a SIG. In 2020 SIG Sauer was awarded a contract to supply ammunition to the Department of Homeland Security and even more recently, SIG Sauer Inc. is now set to manufacture replacement arms for the military issued M4 and M249.
FAQs
Who Is the #1 Gun Manufacturer?
In 2019, Sturm, Ruger & Co. Inc produced a total of 1,271,879 firearms between pistol, revolver, rifle, and shotgun platforms which is the most of any company that year.
Who Makes Guns for the US Military?
Most recently, the United States Army awarded a contract to SIG Sauer for the XM5 rifle and XM250 automatic rifle to replace the M4/M4A1 and M249 Squad Automatic Weapon, respectively. Beretta, Colt, H&K, Glock, Barrett, and FN all have contracts for military firearm manufacturing.
Who Sells the Most Weapons in the World?
The United States exports the largest amount of firearms in the world. The United States also has the highest civilian per-capita gun ownership. By nature, the United States holds the title of world's largest arms dealer.
Conclusion
Smith and Wesson is considered the largest gun brand in the United States. There are many manufacturers that boast "American Made", but other quality firearms exist outside of a US manufacturing plant, too. Many firearms companies today are housed under parent financial companies, and slowly but surely they're being absorbed by one another.
Some firearms manufacturers have held steady with US military contracts, but now it seems the tides are turning as SIG Sauer is moving in to produce the next side piece and rifle replacements for our armed forces. Each firearm company has a unique history and story to tell. The United States has strong ties to firearm development, access, and exports; but being the number one arms dealer in the world already insinuates that.
Explore more