How Much Do Guns Cost In 2023? [Rifles, Shotguns, Handguns]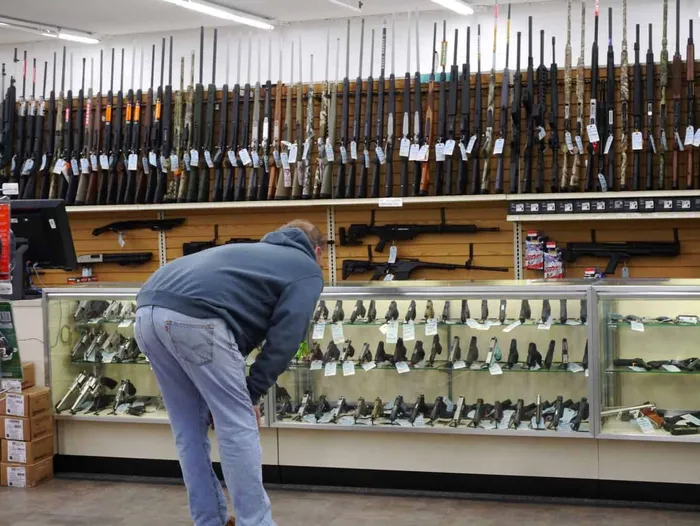 How Much Do Guns Cost In 2023? [Rifles, Shotguns, Handguns]
Introduction
If you are a first-time gun buyer or looking to add to your gun collection, there are many guns to choose from. Gun costs can range from a couple hundred dollars to a couple thousand dollars depending on the type of gun. And we know that it can be addicting to buy and add new guns to your collection, that sometimes, you just don't know what to get.
Most firearms, on average, will cost you in the $400 to $800 range but can vary widely based on what type of firearm you purchase or if you find a good deal. This might include pistols, shotguns, hunting rifles, and AR-15 rifles, all of which will be included in this article.
As someone who owns a firearm that fits into all four of these categories, you can't go wrong with having at least one of each in your firearm arsenal. It will help you cover any type of hunting that you want to do, serve as personal and home defense guns, and are just downright fun to take to the shooting range for your leisure.
So let's jump in and take a look at the different price ranges for different types of guns.
Various Prices for Hunting Rifles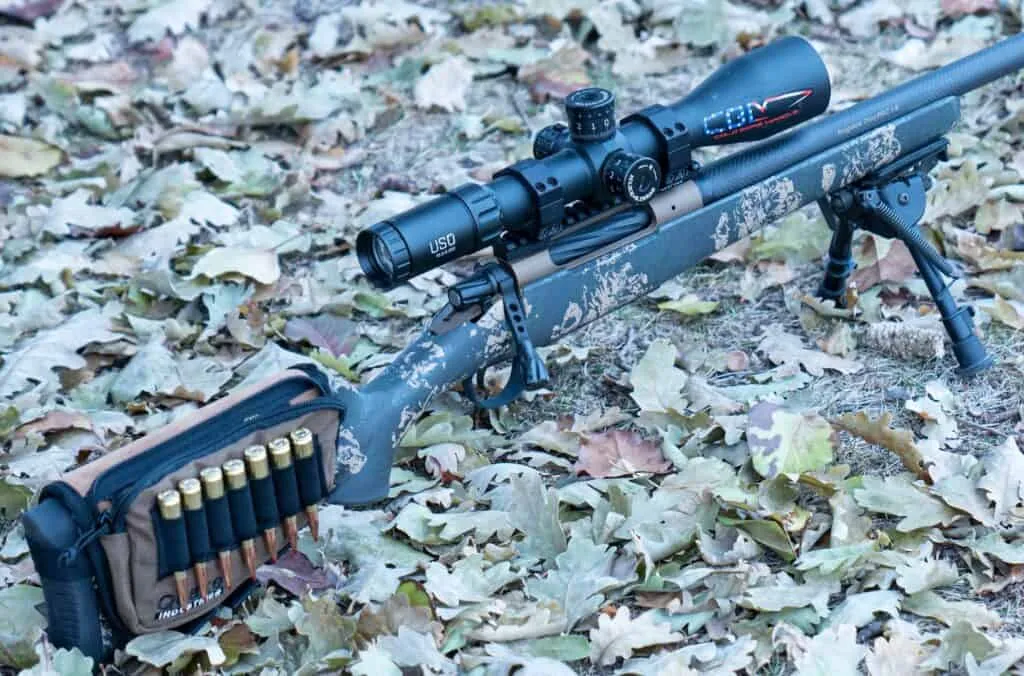 What Should You Expect to Pay for a Hunting Rifle?
When in the market for a new hunting rifle, such as deer hunting, expect to find bolt action rifles anywhere from the $400 to $2,500 range. Most quality hunting rifles will do the job very well in the $500 to $1,000 range. If you are new to rifle hunting and just looking for a beginner rifle that won't break the bank, you will need $400 to $500 for the rifle alone.
When it comes to hunting rifles, you want a durable and reliable gun that is accurate. Bolt action rifles have a very simple design and mechanical setup, making most of them very reliable. Finely tuned rifles like the Christensen Arms Traverse will come with a hefty price tag.
For hunting rifles, you will only be using them for a limited period of time throughout the year and you may only need it for a shot or two outside of sighting in and practicing. Stick to the $500 to $800 range. Stay away from the cheap models. You will get what you pay for. The Ruger American is a great option at this price point.
For hunters who do a lot of shooting or need competition-grade accuracy for big game hunting, take the hit and spend $1,000 or more. The Bergara B-14 is an excellent and very accurate long-range rifle with both hunting and competition capabilities. The Weatherby Mark V is also a great option at the higher price point as well for this kind of shooting.
Various Prices for AR-15s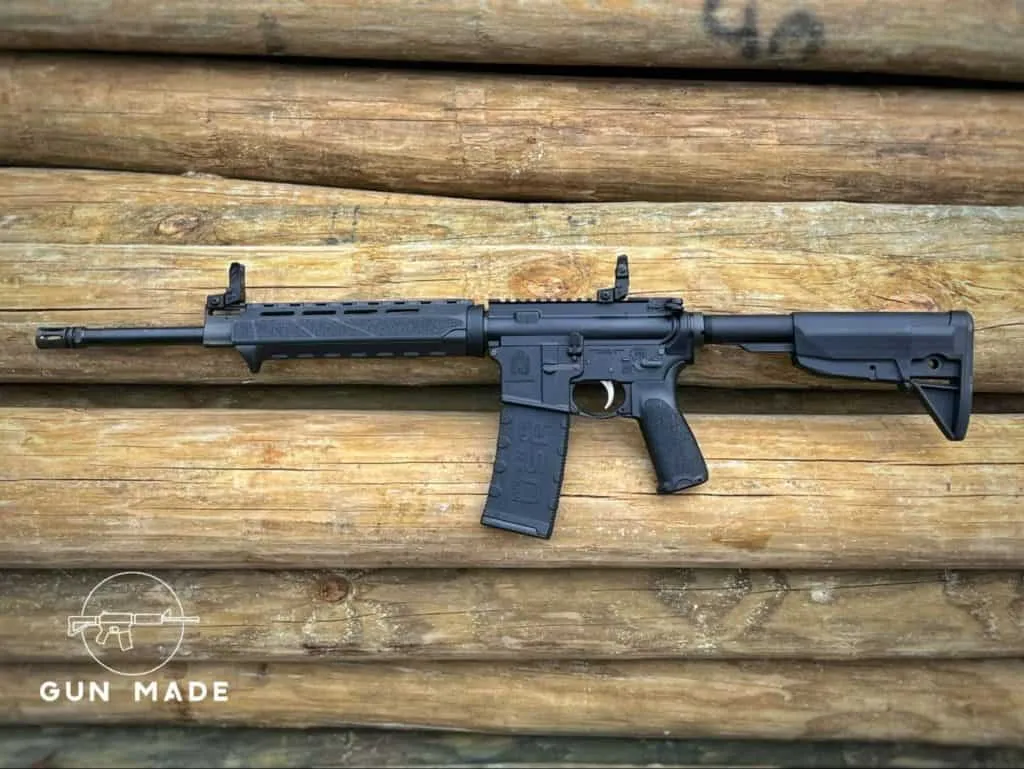 What to Pay for an AR-15?
The AR-15 style of firearm might be the most popular gun on the market right now, and there are a ton of different options at price points between $500 and $2,000. You can find a solid AR-15 that will last a lifetime and have tons of upgrade options in the $800 to $1,000 range. These semi-automatic rifles are great for both recreation and for home defense.
The best entry-level AR-15 for those looking to start in this area is the PSA PA-15. At only $500, you can't go wrong; it is durable and cheap. If you want to take the next step up, which is usually where most people start, you can't go wrong with a Ruger AR-556 or a Smith & Wesson M&P15 Sport II. Both are priced at $800, and the sky's the limit on what upgrades you can make.
If you want to go top dollar for the best of the best, you will easily be looking at $1,500 to $2,000. For closer to $2,000, the Daniel Defense DDM4 and the Armalite M-15 are two of the very best, with great upgrades and competition-grade accuracy. The Armalite M-15 is worth every penny of what you will get!
Various Prices for Shotguns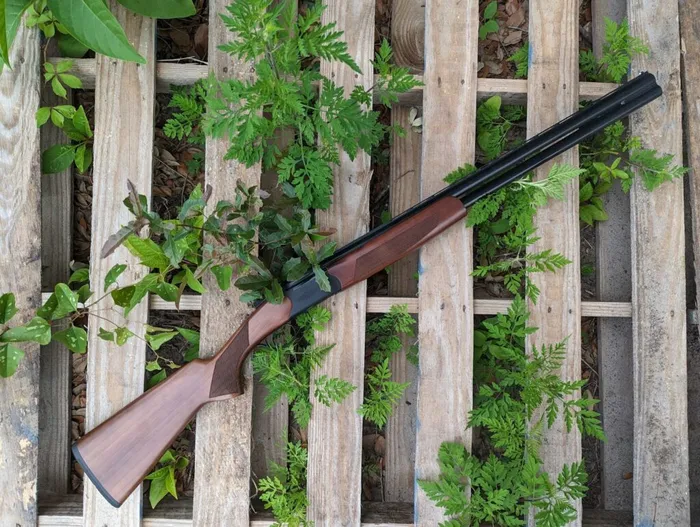 How much should you expect to pay for a shotgun?
Shotguns can have a couple of different purposes. They can be used as recreational guns for things like shooting trap or skeet. They can be used for bird hunting for ducks, geese, pigeons, doves, or pheasants. They can be used for big game hunting with slugs, or they can be used for home defense. Despite the use, there is a shotgun out there for anyone and everyone.
There is a very wide range of price points when it comes to shotguns. You could find a shotgun like the Stevens 320 Security for as cheap as $240 or as expensive as the Beretta A400 Xcel for $2,500. This is a big range where your use of the shotgun might help you dictate how much you should spend on one.
In the super affordable category for a shotgun with lower usage, like home defense, stay in the $400 or below range. Just don't expect a lot of great qualities at that low of a price point. If you want a super versatile shotgun, you can't go wrong with the affordable Remington 870 Express, which has many options and barrels that can be changed for different hunting and uses.
In the higher end of the price range, you will find more shotguns geared more towards a specialty or one use, but are much better quality.
Guns like the Savage 212 are great for hunters who want the knockdown power of a shotgun but longer range like a rifle. Or if you are into tactical shooting or want to get into competition shooting, the semi-auto Benelli M4 and Beretta M4 are great options with a higher price tag. It all comes down to what you want out of your shotgun.
Various Prices for Handguns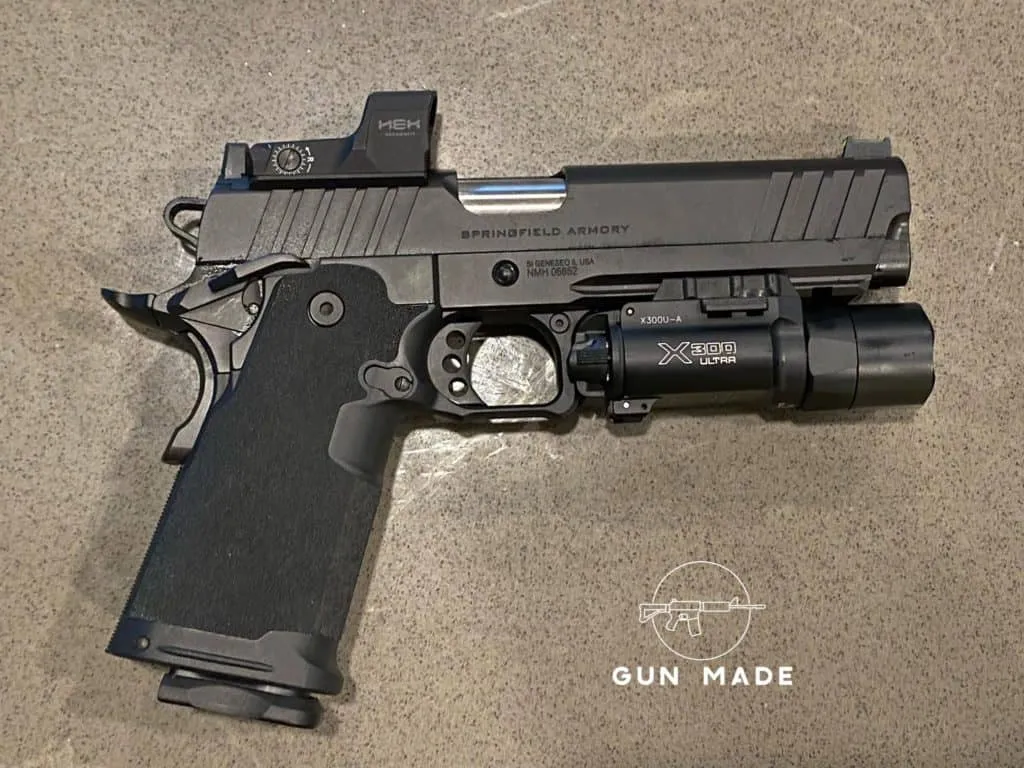 | | | | |
| --- | --- | --- | --- |
| Gun | Price | Action Type | Notes |
| Ruger LCP | $300 | Semi-Auto | Pocket Carry. Accurate .380. Great CCW. |
| S&W M&P Shield | $430 | Semi-Auto | Very Popular. Easy CCW. Very Reliable. |
| S&W M&P M2.0 | $460 | Semi-Auto | Reliable. Great Feel. Best full size pistol. |
| Ruger LCR | $540 | Revolver | Best CCW Revolver. Many Variants & Calibers |
| Glock G19 | $560 | Semi-Auto | Gold Standard for Pistols. |
| Sig Sauer P320 | $730 | Semi-Auto | Official Military Sidearm. Competition Grade Accuracy. |
| Ruger AR556 Pistol | $800 | Semi-Auto | Allows for a pistol with different rifle calibers. |
| S&W Model 686+ | $880 | Revolver | Very Popular Revolver. Small. Easy CCW. |
| S&W Model 500 | $1,500 | Revolver | .50 Cal. Power! Accurate. Big Recoil. Expensive Rounds. |
| Colt Python | $2,000 | Revolver | Accurate. Durable. Precise. Competition Grade Revolver. |
How Much Do Handguns Cost?
A good average price range for a handgun is between $500 and $600. That will get you a quality handgun for a CCW or for target shooting for your leisure.
There are some great options for concealable handguns at lower price points, like the Ruger LCP if you want to conceal it in your pocket or the popular M&P Shield, both for well under $500. For mid-level size and price, the Glock G19 is the gold standard for handguns that are great for shooting and carrying. For a mid-size revolver, the Ruger LCR is great at $540 and regarded as the best carry revolver.
For those that want higher-powered handguns, revolvers are your best bet. But you will pay more for these bigger handguns. The S&W Model 500 is a very popular gun with lots of power and accuracy. The downside is the $1,500 price tag and the expensive ammunition for the gun.
If you are in the market for a new handgun, expect to pay in the $500 to $800 range for good quality. If you want to go above and beyond after that, be our guest. It will be worth the investment.
To-do Checklist Before Purchasing a Gun
Before purchasing a gun, make sure that you are aware of your state's laws and regulations regarding all firearms. Also, a good resource for information is your local firearms store. They will be able to point you in the right direction as they have to be knowledgeable about that information as well.
Obtaining a License
Some states require you to have a license or go through another process before being able to buy a gun. Take Illinois, for example. You are required to have a Firearm Owner Identification (FOID) card before buying any gun in that state.
At a minimum, you will need a valid state ID or driver's license when you buy your gun. Be sure to have these before trying to purchase a gun, or you will be turned away and asked to get exactly what you need.
Getting a Background Check
Federal law requires background checks for all gun sales conducted from a retail gun store. You will have a form or two to fill out, and then your information is run through the NICS which is maintained by the FBI.
Some states and gun stores have a minimum wait time to ensure that all background checks are good. Once you have completed a background check, you will be allowed to finalize your gun purchase.
Firearms Safety Course [Depending on State Laws]
Many states have different rules and regulations that pertain to firearm safety. Most have requirements for hunter safety education after a certain date. Others have mandatory courses and training for concealed carry permits. Be sure to check the state laws where you are located and know the rules and regulations behind all the firearm codes.
If your state does not require firearm safety courses, we highly recommend that you seek out a class or course on your own. You can learn very valuable information and training from these classes. Many gun shops with shooting ranges will often sponsor and put on safety and training courses. Keep an eye out in your area and take the time to ensure that you are safe with your firearms.
The Last Shot
Finding the right gun for you can appear to be daunting with all the options and wide range of prices. Knowing what you plan to utilize your gun for can help a ton when trying to settle on a price and type. Our lists gave you plenty of good options at all different price points for a variety of different styles of firearms.
Hopefully, we helped you narrow down your decision and set you on the right path toward your future gun purchase!
Explore more