Gun Violence and Gun Statistics During and After COVID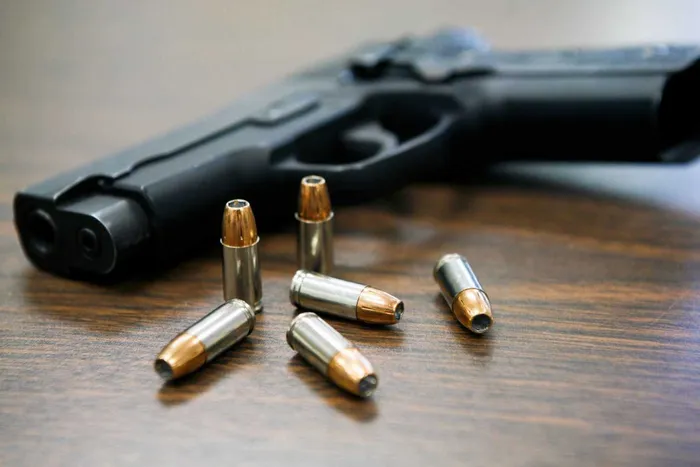 Gun Violence and Gun Statistics During and After COVID
There's no doubt that the US has witnessed the collision of major public health and political crises since 2019. The surge of gun sales, ammo hoarding, and gun violence can be easily attributed to political turmoil, civil unrest, and the ongoing COVID-19 pandemic.
In this article, we'll talk about the soaring numbers in statistics on gun violence and gun sales that are largely attributed to the pandemic. It's important to note that the coronavirus kills more people in the US than gun violence, traffic-related accidents, and the flu combined.
We don't have final data results and statistics yet, and it's still too soon to tell what the future of gun statistics or firearm laws in the US holds for us. For now, the statistics before us paint a grisly picture.
Gun Violence Statistics
It's a well-known fact that we've seen massive spikes in gun and ammo sales, as many panic-buy and hoard firearms and ammo in an irrational craze to protect themselves during these uncertain times.
Besides the paranoia over civil unrest and the pandemic, which is considered the main culprit behind the record-breaking increase in gun violence, other factors like the economic crisis, social isolation, stress and anxiety, and the loss of a loved one due to the pandemic could further explain gun violence.
The Gun Violence Archive officially labeled May 2020 as the month with the highest number of mass shootings, which came to exactly 56. No month on record has been as violent since the government started tracking mass shootings in 2013.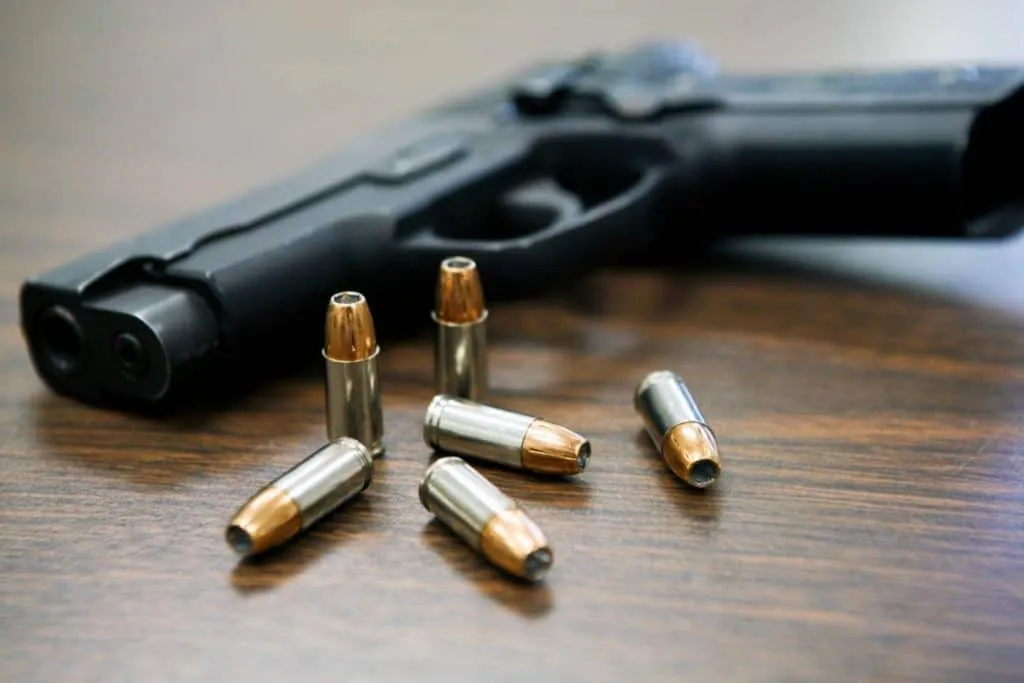 Gun Crimes and Related Statistics
Among other statistics, there have been record-breaking firearm sales. According to the FBI and the National Instant Criminal Background Check System (NICS) checks, around 22 million guns were purchased in 2020, and that's a 64% increase since 2019.
It's important to know that mass shootings and school shootings take up a mere 1% of all the gun violence in the US, while the majority of gun-related deaths are suicide and homicide.
The Majority of Gun-Related Deaths Are Suicide and Homicide
The overwhelming shift from active social life to isolation, the economic and political turmoil, and the sheer lack of public mental health services are easy to blame for the 30% increase in firearm suicide in 2020, according to Everytown Research. 
The organization believes that the number of gun-related violence will rise throughout 2021 and the next three years.
Domestic Violence
The prevention measures to curb the pandemic had a devastating impact on domestic violence in the US and the world, with countries from around the globe reporting increases in domestic abuse and victims who have been trapped at home with abusive spouses. The fact of the matter is that the obligatory lockdowns during the pandemic skyrocketed domestic abuse, which doctors called 'a pandemic within a pandemic'. 
Data collected by domestic violence service providers in 2020 reveal that there has been a major increase in gun threats made towards domestic violence survivors in over 40 states.
The respondents surveyed have identified firearms as the main threat for 'intimate partner violence'. An alternative study in 14 large US cities has shown data that within the first months of the pandemic, there was an 8% increase in calls reporting domestic violence. States with stricter laws against domestic violence have seen a 13% reduction in the intimate partner firearm homicide rate.
Another thing worthy to note is that current research shows that access to a gun makes it five times more likely for an abuser to kill a family member.
The solutions are straightforward, but it will take more than background checks, funds for community services, and cutting the supply of guns away to stop domestic abusers.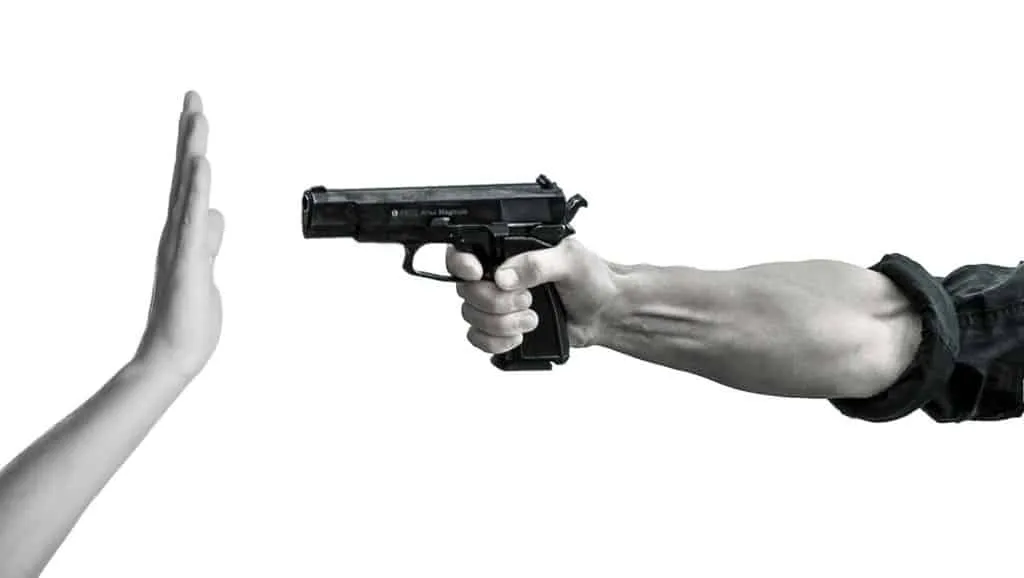 COVID-19-related Statistics
The pandemic has had a major impact on gun-related violence in the US, as homicides, accidents, and unintentional discharge saw record levels in 2020.
The CDC has recently released preliminary statistics for firearms-related deaths for June, 2020, which show that the firearm death rate is 10% higher than it had been in 2019. This statistic is primarily driven by homicides, as the homicide rate has increased by 27% during the same period, and is the highest firearms death rate in the last two decades.
Roughly put, the record increase in gun sales, civil unrest, systemic racism, hoarding and paranoia, along with the weak gun laws and the Charleston loop problem, created a perfect storm of mortality rate spikes.
The pandemic highlighted how inefficient gun laws cause considerable harm and disproportionately high violence within vulnerable communities that deal with an already high gun crime rate of their own.
The Surge of Guns and Ammo Sales During the Pandemic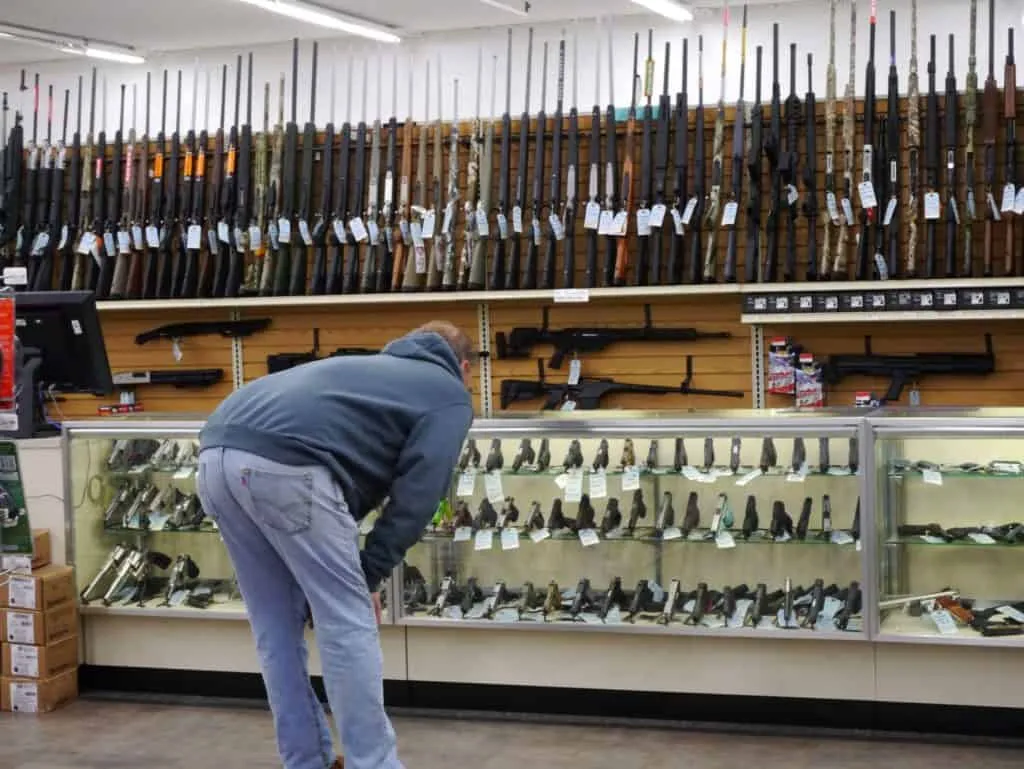 There have been around 4.3 million firearms purchases of all kinds of firearms and ammo during the pandemic from March through July 2020, according to the FBI, who conducted the necessary background checks in January 2021.
People have bought ammo, firearms, gas masks, AR pistols, and even body armor in order to protect themselves during the pandemic and get through the uncertain times.
According to the NSSF (National Shooting Sports Foundation), 21 million background checks were conducted by the FFL (Federal Firearms License) for firearm purchases last year, which is a 60% surge from 2019, while 2016 saw a record of 15.7 million background checks.
Gun Background Checks
Background checks are necessary to fight the gun surge and gun violence, and just as importantly, to provide the statistics needed that may provide additional leverage for gun control.
In 2021, gun sale surges have spiked, with an estimated 2.1 million guns being sold.
The numbers are staggering, as this is an all-time record for the highest number of NICS background checks since 1998, when the system was created. The record was broken in March, with almost 6 million guns sold within the three-month period from January to March 2021.
These numbers have put massive amounts of pressure and strain on gun law discussions because they showed loopholes in the FFL (Federal Firearms License) system that have undermined gun safety laws and gun prohibition efforts. One such loophole is the Charleston loophole.
The Charleston Loophole
The Charleston loophole is a flaw in federal law that allows gun buyers to purchase firearms without a background check if the background check is not completed within 3 days. This becomes especially problematic if we factor that oftentimes, those whose background checks take longer than 3 days are those who have criminal backgrounds.
The name originates from the Charleston, South Carolina mass shooting that happened in June 2015, when a gunman murdered 9 people and wounded 3 others during a Bible study at the Emanuel AME Church. If the FFL completed the background check, the perpetrator would've been barred from acquiring the firearm.
This loophole, among other cracks in gun laws, has been one of the main culprits behind so many gun purchases and has put a strain on the background check system.
Guns that have illegally passed background checks are called 'ghost guns'. Ghost guns also contribute to the rising surge of firearms purchases.
First-Time Buyers?
It's no mystery that Americans are buying more handguns, shotguns, and assault rifles now more than ever before, and this includes people who haven't owned guns before.
Data from the Northeast University and the Harvard Injury Control Research Center have shown that about one-fifth of Americans who bought guns last year are first-time buyers.
According to NPR, the spring spike in March 2020 shows us that 3 million more guns were bought by US citizens, which is more than usual, and half of those sales have been made by first-time gun buyers. Additionally, in January of 2021, NSSF estimated that 8.4 million US citizens were first-time gun buyers, which accounts for approximately 40% of all firearms sales.
The growing paranoia over further race-related civil unrest has pushed new gun owners to come out of the woodwork and purchase firearms.
Surprisingly, the new owners, in contrast to older data, were less likely to be male and white, as half were women, one-fifth were black, and one-fifth Hispanic.
Possible Solutions
In order to thwart gun violence and the massive economic imbalance of gun sales, there are a few things we can hope to achieve in the future.
Closing The Charleston Loophole
The Charleston loophole, along with other 'red flag' laws, are some of the main culprits for gun violence, as firearms can easily fall into the wrong hands. Many find that it's a ticking time bomb, as people can buy firearms without background checks.
The background checks that take longer than three days are more likely to be denied, and the person can receive the firearms with no problems, in contrast to 90% of federal background checks that can be completed within minutes.
Closing the Charleston Loophole is likely to be an area of focus for the federal government in the near future, despite staunch Republican criticism.
To that end, president Biden has called on the Senate to see to the passing of the House-approved legislation concerning the Charleston loophole, even though it seems like an uphill battle for 10 Republican votes. Additionally, what may follow at the end of the year is more development regarding the legislative for universal background checks, as well as debate regarding the authorization of the Violence Against Women Act.
Prohibiting People With Dangerous Histories From Owning Firearms
The federal government can classify people under a certain category – 'people with dangerous histories', and they need to be prohibited from owning guns. These people are more likely to fail a background check if they try to buy a gun from licensed dealers.
Enforcing Red Flag Laws
If a certain person makes a domestic violence or gun violence threat, a red flag law can help prevent potential abuse. Friends and family members are the first to see the threats and warning signs and can report them.
A 'Red Flag law' or an 'Extreme Risk Law' is a law that allows family members or law enforcement units to intervene via court petitioning for legal orders to prevent firearms access to someone in a crisis.
Additionally, there are violence intervention programs that provide evidence and support to victims who are also at greater risk of gun violence, and we might see attempts for more funding for these programs in the near future.
Better Gun Storage and Containment Plans
A responsible gun owner can make their homes and their neighborhoods safer by properly storing their guns in a secure place. This is often overlooked and it should be advocated as a priority for gun safety training.
Securing your firearm greatly prevents accidental discharges or unintentional shootings and suicides.
When Will Guns Be Back in Stock?
It's too soon to tell when things will fully return to 'normal', as in the aftermath of the first few waves of the pandemic, retailers are struggling with the demand and manufacturers are working full-time merely to restock firearms throughout the US.
If you're looking to buy guns and ammo, be vigilant and patient. Our only viable options are trustworthy gun store shopkeepers that might be courteous enough to 'keep' a re-stocked item for you. Otherwise, you'd have a hard time finding guns and leftover ammo from online retailer shops in this climate.
As for gun violence, right now, amidst the pandemic and civil unrest, it's very important to see through the gun laws and to call for a nationwide mandate for better gun laws and stricter background checks.
Decent gun owners don't need containment plans.
Explore more