Holosun SCS Review: M&P and Glock Optics Awaited?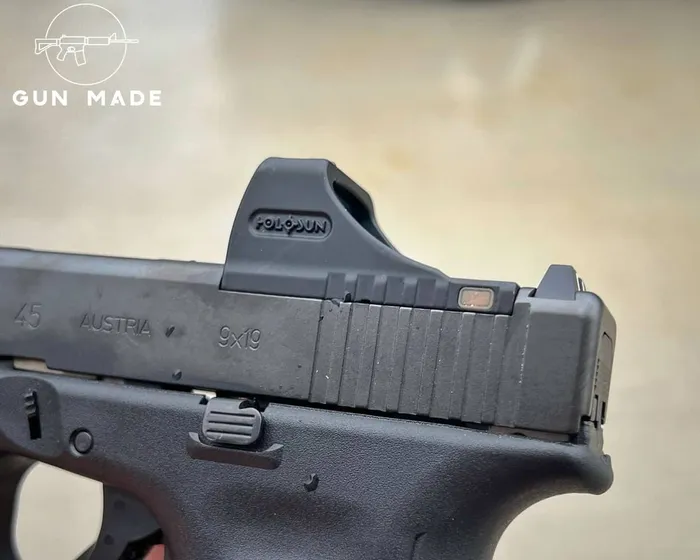 Holosun SCS Review: M&P and Glock Optics Awaited?
With the release earlier this year of the Holosun SCS MOS (Glock version) being such a hit, I knew it was only a matter of time before we could get our hands on an M&P version for a Holosun SCS review.
That time is now…and let me tell you, it was worth the wait! It's appropriately named the SCS MP2, and we'd like to send a huge thank you to Holosun for getting us one to test and evaluate.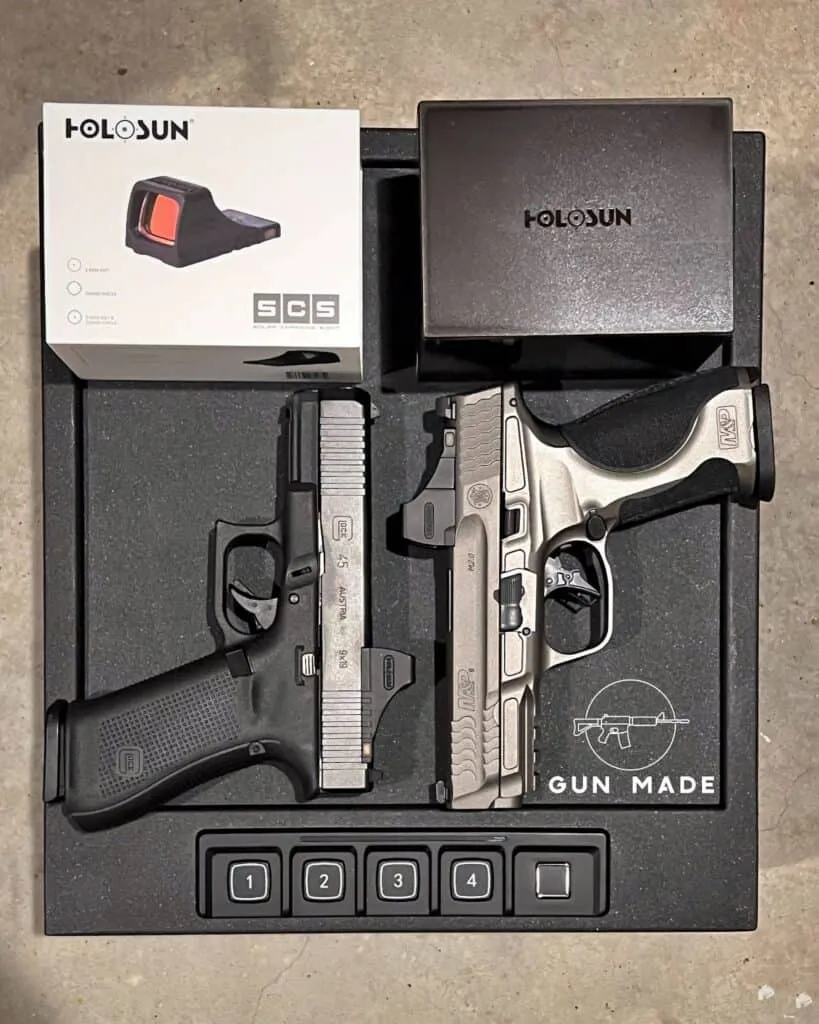 Since the MOS and MP2 variants are extremely similar, we figured it would make sense to touch on them both throughout the article. Let's get straight to the good stuff and review the Holosun SCS MP2 and Holosun SCS MOS.  
Holosun SCS Review
Holosun SCS MP2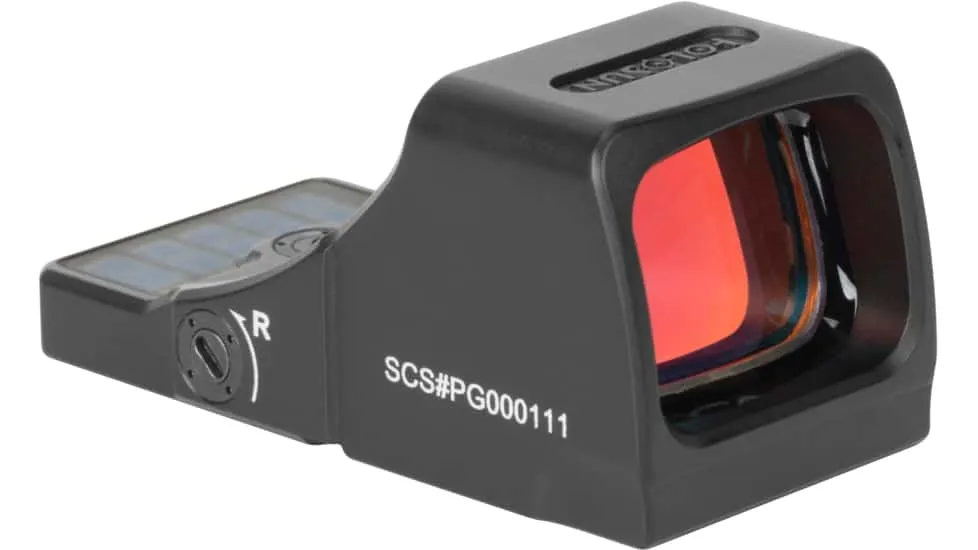 Holosun SCS MOS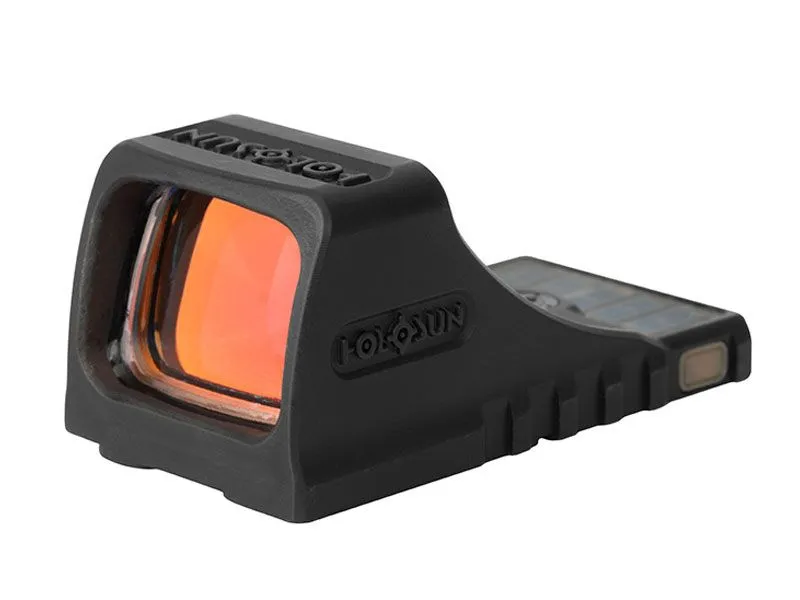 Without getting into the tenths of an inch difference in the dimensions, you'll see that they are very close to the same optic. A few small areas where they differ are the housing material and submersion rating.
Check out the tables below for the exact differences if you're feeling like an overachiever.
SCS MP2 Specifications
| | |
| --- | --- |
| Reticle | 2 MOA Dot and 32 MOA Circle |
| Reticle Color | Green |
| Light Wavelength | 540nm |
| Power Source | Solar |
| Battery Type | Internal Rechargeable |
| Battery Life | Unlimited |
| Brightness Setting | Auto |
| Weight | 1.3 Ounces |
| Housing Material | 7075 T6 Aluminum |
| Adjustment per Click | 1 MOA |
| Submersion | IP67 |
SCS MOS Specifications
| | |
| --- | --- |
| Reticle | 2 MOA Dot and 32 MOA Circle |
| Reticle Color | Green |
| Light Wavelength | 540nm |
| Power Source | Solar and Battery |
| Battery Type | Internal Rechargeable |
| Battery Life | Unlimited |
| Brightness Setting | Auto |
| Weight | 1.3 Ounces |
| Housing Material | Titanium |
| Adjustment per Click | 1 MOA |
| Submersion | IPX8 |
Pros & Cons of the Holosun SCS
These pros and cons will apply to both the MP2 and MOS versions.
Pros
Solar Failsafe technology will keep you running potentially forever
Multiple Reticle System (Dot, Circle or Circle-Dot)
Direct attachment and low profile deck height
Auto-adjust brightness with multi-directional light sensors
Cons
No Shake Awake technology
Not able to replace the battery if it fails (to my knowledge)
Function button is difficult to manipulate
Unboxing and First Impressions
Just like other Holosun optics, the SCS comes neatly packaged with a multi-tool, cleaning cloth, and of course, the mounting screws.
Since they were designed to be directly mounted, you won't find any mounting plates. No mounting plates mean a more secure fit and better finish. They look great once mounted as if they are extensions of the gun themselves.
Mounting was quick and easy, as expected. Both optics turned right on, and I had no problem switching between reticles. From a first glance and function test, they passed with flying colors.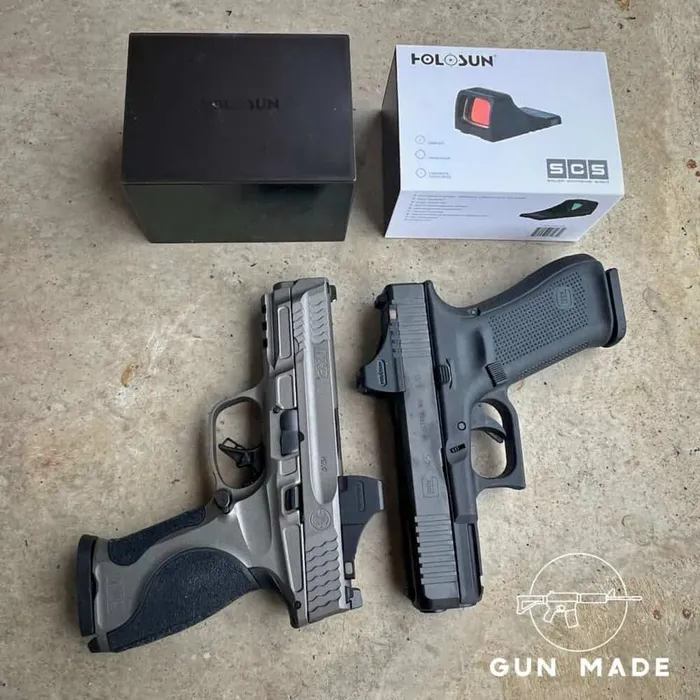 Reliability and Accuracy
So far, so good. I'm about 350 rounds through my M&P and 275 rounds through my Glock since mounting the optics with no issues. They've remained secure, zeroed and barely show any signs of wear.
I've carried both as well and really like how they aren't as bulky as some of the other Holosun offerings, such as the 509T. The green reticle is very easy to pick up quickly, and the circle around the dot helps improve my acquisition speed even more.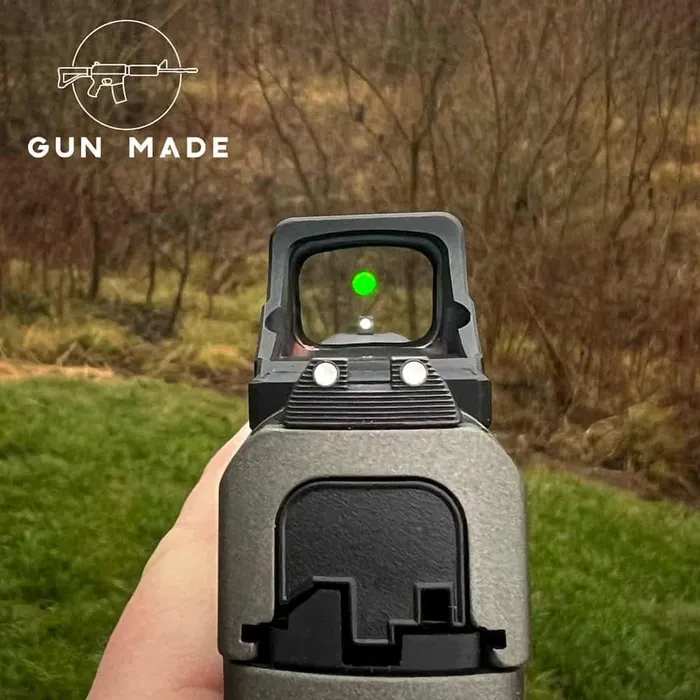 Holosun states that each optic is factory zeroed to roughly 25 yards, and it took very little adjustment to accomplish that once mounted. It feels silly talking about accuracy when it comes to a red dot sight, as they help make your gun accurate, but I was very pleased with how accurate right out of the box they were.
Features
Multiple Reticle System
Whether you want a simple 2 MOA dot, a 32 MOA circle, or both, you'll be set. I almost always find myself running both, but I do enjoy running the 2 MOA dot alone sometimes, especially when trying to push my targets farther down range.
To toggle between reticles, all you have to do is long-press the function button.

Solar Failsafe
Batteries may take years to die, but who wants to worry about changing them? Not me. The fact that the built-in solar panel on the SCS can potentially keep the internal battery charged indefinitely is amazing.
Another part of its appeal is that it will automatically adjust the reticle brightness to match your current lighting conditions.
Even going from one extreme of bright daylight to almost complete darkness in a closet, I was pleased with the reticle's brightness.  If the auto-adjusting isn't your cup of tea, you can also override it to adjust manually.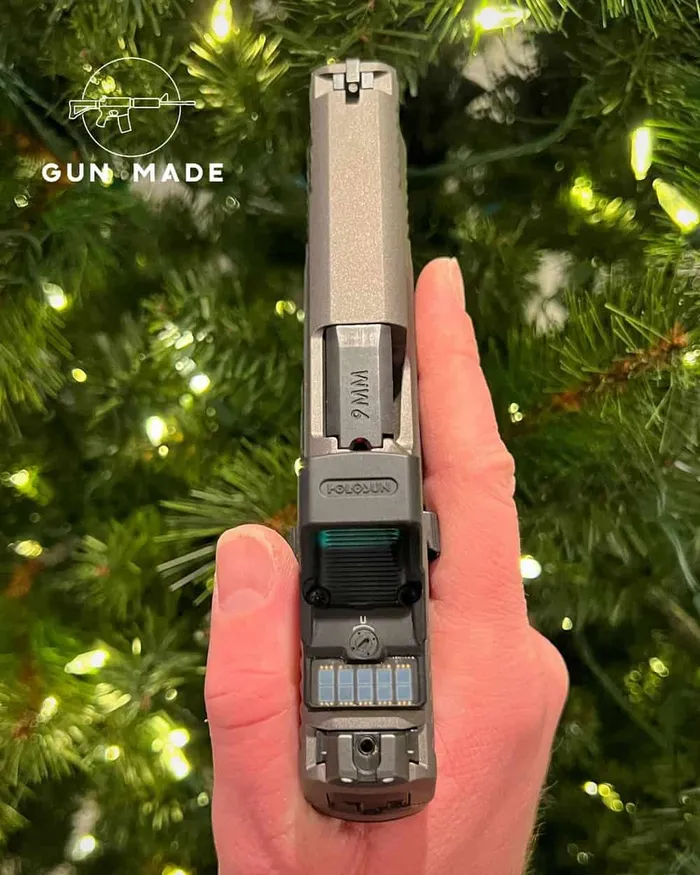 Durable Housing
You need your optic to be durable, and with either SCS, you won't have to worry about that. The MOS version has a grade 5 titanium housing, and the MP2 has a 7075 T6 Aluminum housing.
Both should hold up more than fine in normal and even more harsh conditions.
Controls
You only have one function button that does it all. It's the "jack of all trades" if you will. It turns the optic on, changes between reticles and can override the automatic brightness feature.
The button itself is rather flush with the side of the optic, so I've found it hard to manipulate quickly or one-handed. I'm hoping that changes with time.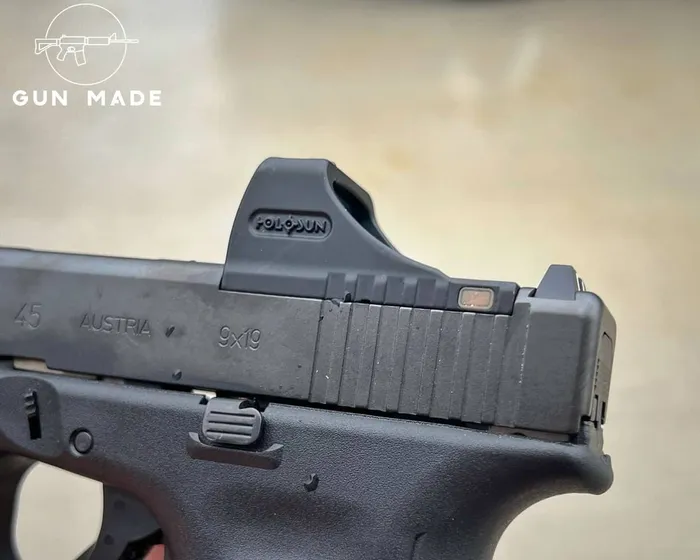 You can use the provided multi-tool to adjust the windage and elevation, where each click has approximately a 1 MOA value. All in all, I do like the simplicity of the controls and not having to fidget with multiple buttons.
Alternatives
Since no optic will be "right" for everyone, I always like to give a couple of other options to check out. With the SCS falling more on the pricey side, I'll provide a lower-cost option too.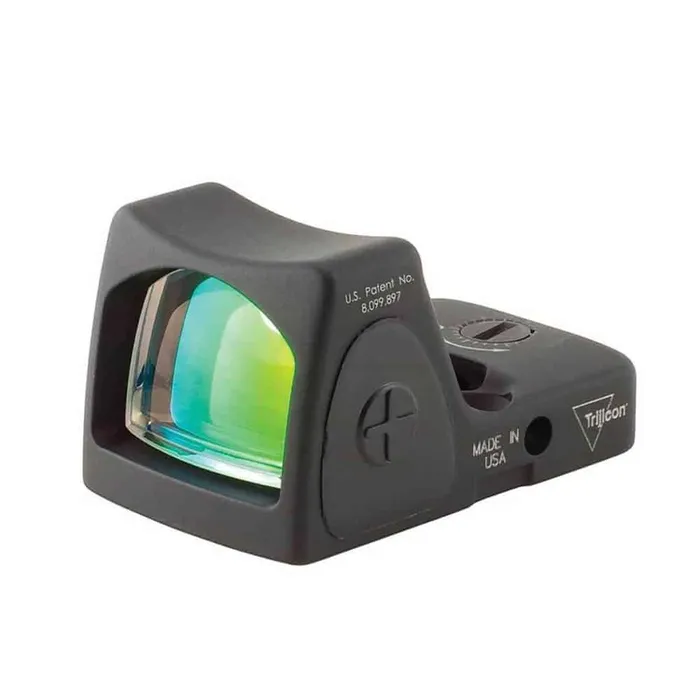 One of the "gold standards" in the optic arena is the RMR. You can find it in a 1 MOA, 3.25 MOA, and 6.5 MOA dot, all of which feature eight brightness settings.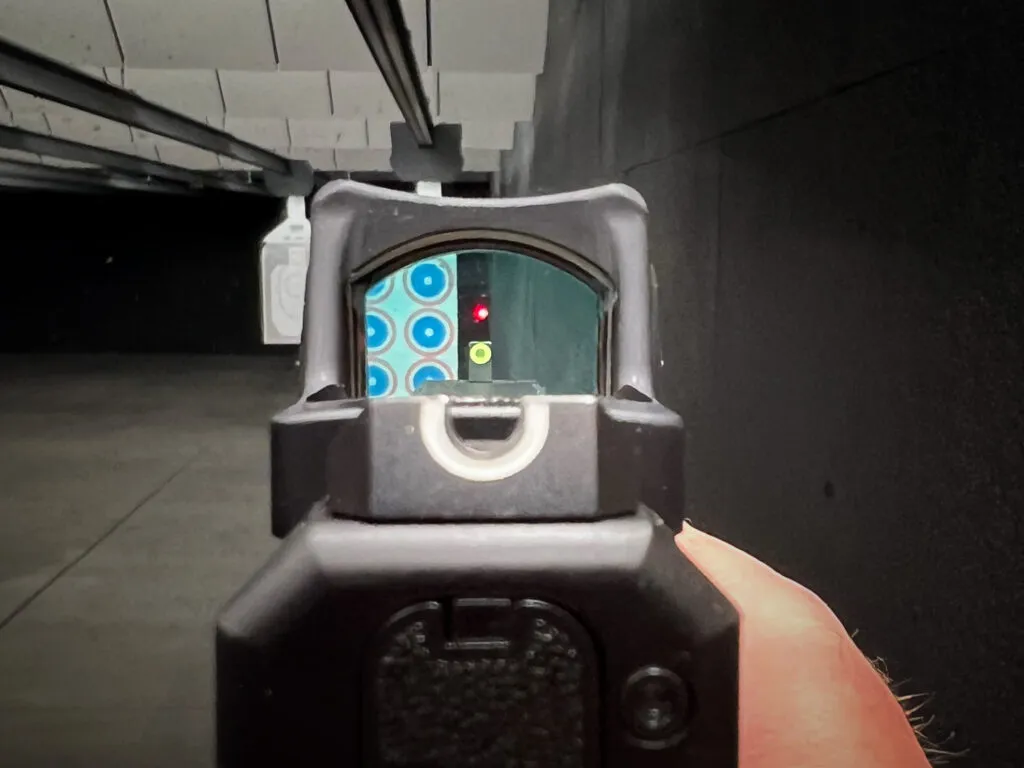 It may not have a solar charging capability, but it boasts a 4+ year battery life. It has built a reputation for being durable and reliable to where you can count on it in a time of need.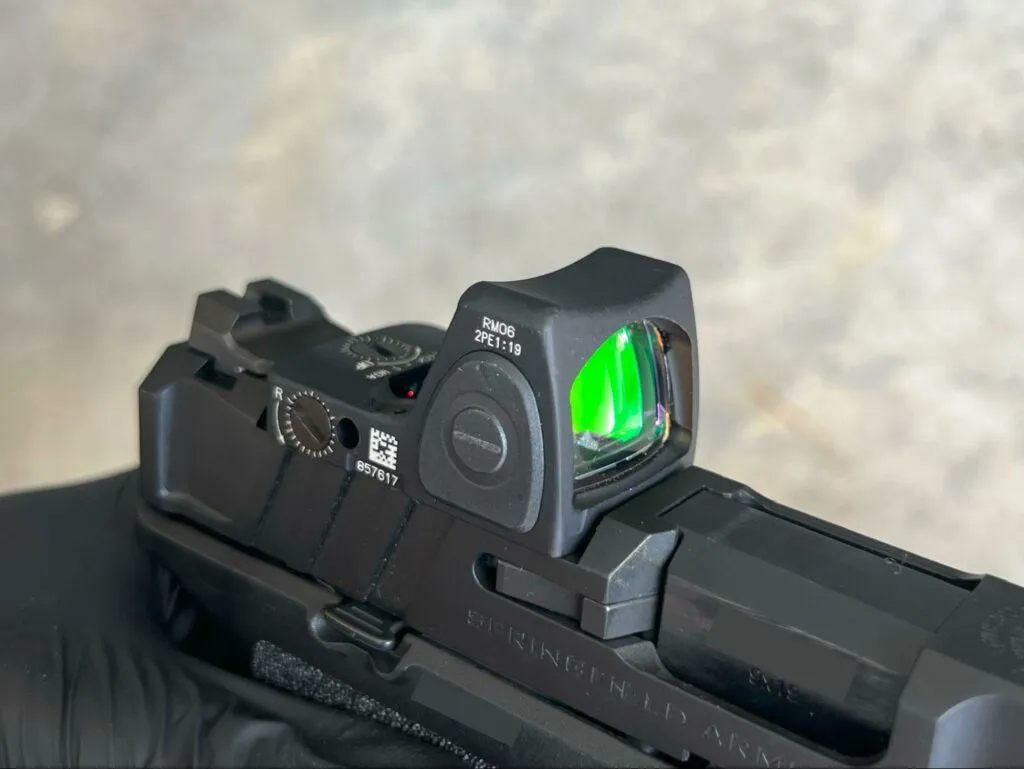 See our Trijicon RMR Type 2 review for all the information!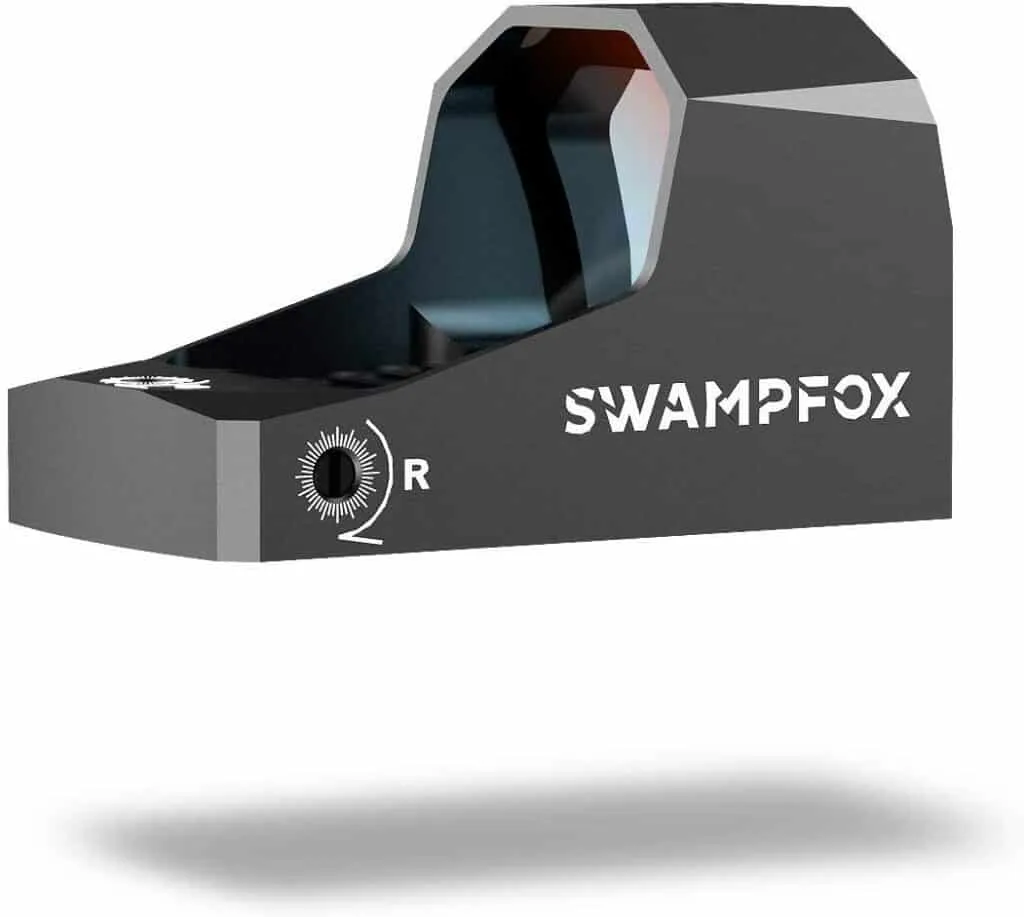 Coming in at a couple of hundred dollars cheaper than the SCS, the Sentinel is still not a "budget" choice, in my opinion, due to the high quality.
It's made with 7075 aluminum, has multi-coated glass, and Swampfox even offers an outer protective shield for it too.
You can choose between a red or green 3 MOA dot and either a shake-n-wake or always-on version.
FAQs
Sometimes, the frequently asked questions are pretty obvious, while other times, they are not. We figure it can't hurt to include them, regardless!
Does the Holosun SCS have Shake Awake Technology?
Unfortunately not. While it doesn't have the Shake Awake technology, it does auto-adjust the brightness for you.
What guns will the Holosun SCS fit?
What type of battery does the Holosun SCS red dots take?
There is an internal rechargeable battery included that is not user replaceable.
Conclusion
Holosun continues to put out some of the most popular pistol and rifle optics on the market.
I can see the SCS quickly joining the others that are high in the rankings or even surpassing them. While the SCS is a bit on the pricey side, you get what you pay for, and the bang for your buck is evident.
If you run a full-size M&P or Glock, I highly suggest you give the Holosun SCS MP2 (or Holosun SCS MOS) a chance to live on top of your pistol.
Explore more