KRISS Vector CRB Review: Is it Worth the High Price Tag?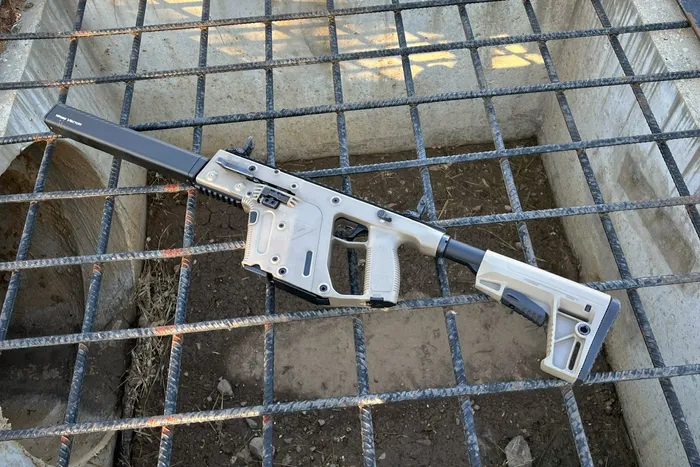 KRISS Vector CRB Review: Is it Worth the High Price Tag?
Introduction
I've spent many hours over the years, more than I care to admit, playing the Call of Duty video game series. In those video games, one of my favorite firearms was the Kriss Vector. It was not "powerful" in the game, but its rate of fire and compact size allowed you to shoot and move quickly.
Even though the Vector has been commercially available for many years, it wasn't until I received this specific Vector CRB to review that I could shoot one. To say I was excited was an understatement.
Of course, a video game is much different than reality, so let's see if the hype I built up around the Vector from Call of Duty, translates over to the real world.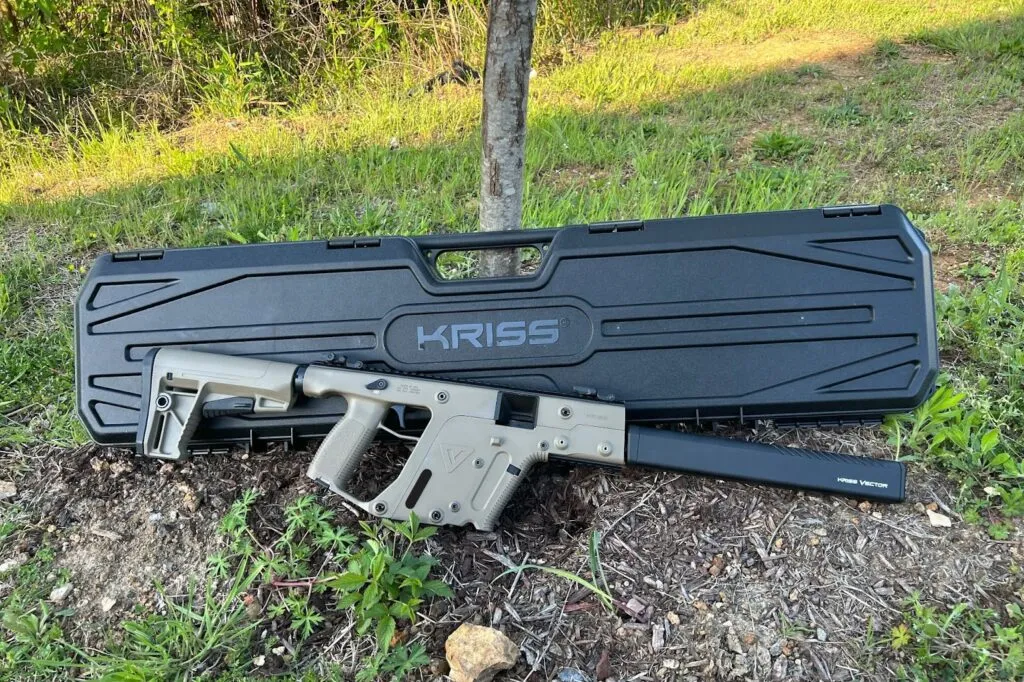 Vector CRB Review

Specifications
| | |
| --- | --- |
| Caliber | 9mm |
| Operating System | Closed Bolt, Delayed Blowback |
| Capacity | 17 Rounds |
| Barrel Length | 16 Inches |
| Twist Rate | 1:10" RH |
| Overall Length Collapsed | 35.25 Inches |
| Overall Length Extended | 38.25 Inches |
| Weight | 8 Pounds |
| Trigger Type | Pivoting, Single State |
| MSRP | $1,799.99 to $2,099.99 (depending on caliber and color) |
Pros & Cons
Pros
Reliable – I experienced exactly

zero

malfunctions

Accurate once you get some time with it

Recoil is very well mitigated

Feels like you're in Call of Duty (at least to me!)
Cons
It's not cheap…get your wallet ready

Less than ideal ergonomics due to its layout/size

Magazine release placement

Extremely stiff charging handle
First Impressions & Range Report
Reliability
Prior to testing most of the guns I am sent, I will typically do some light reading and research into them to gauge what I can expect.
With the Vector specifically, I saw quite a few mentions of some reliability issues. However, I'm happy to say that my experience proved different. I didn't have any malfunctions or hiccups. Even the cheaper-range ammo cycled great.
Accuracy
Out of the box, the iron sights needed a lot of adjustment. That's not necessarily an issue, but it did take me longer to dial it in than many others I've shot recently.
Once I did, though, the Vector made easy work of all my targets and had them shaking on their hangers…I guess it could have been the fans blowing in the range, but you know what I mean!
While I kept my targets within 25 yards, I could easily see the Vector being dangerous at 50 to 100 yards.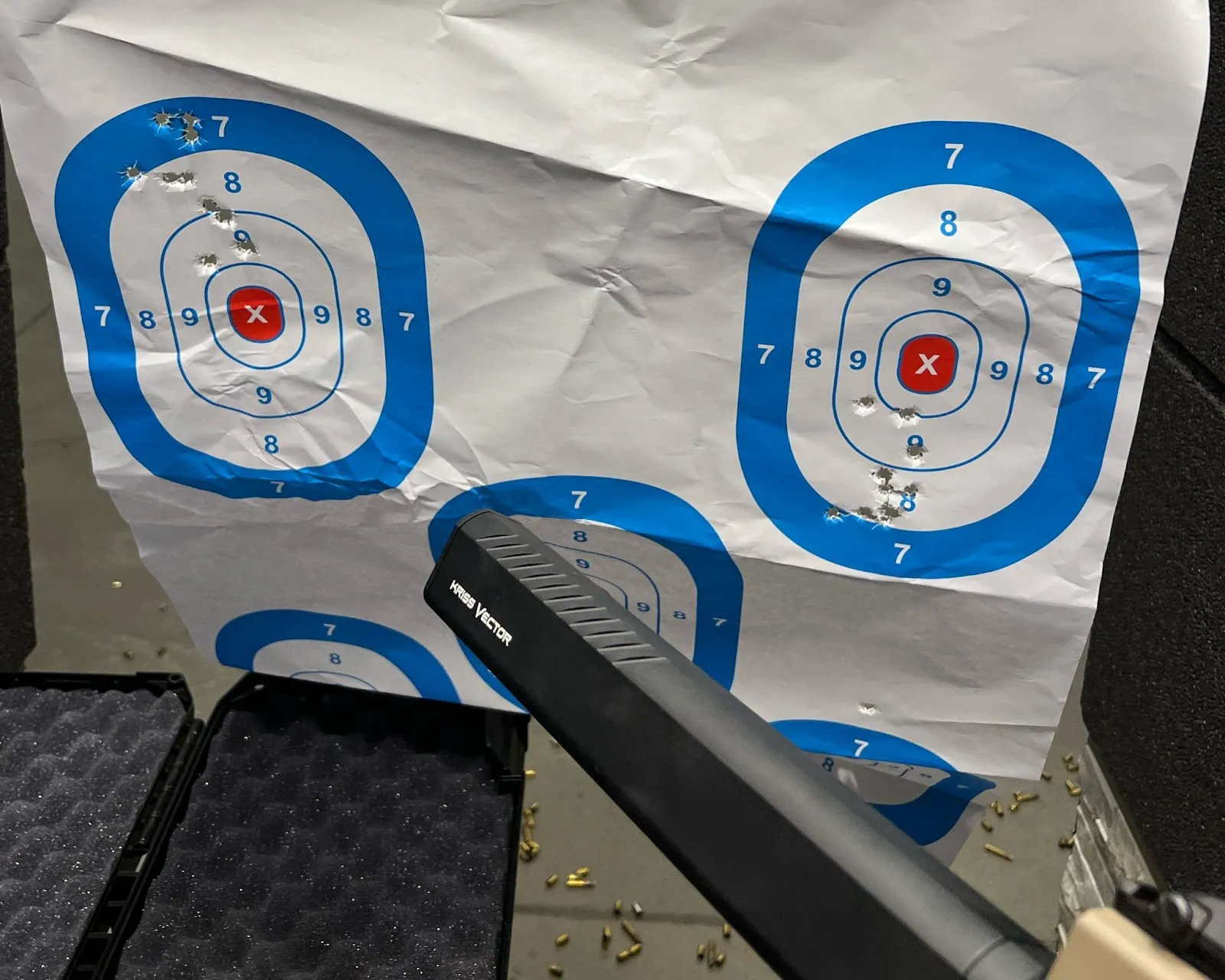 Overall Feel
The barrel shroud makes it look less compact than it really is, but it's definitely compact! If you're not using the shroud as a support hand placement, you can really feel how short the gun really is as you try to get comfortable shooting.
For being so small, it surprisingly feels like a mini tank in your hands and is very solidly built.    
Features
Super V Recoil Mitigation System
This is an interesting feature that I honestly was not familiar with until recently. I knew that the Vector was known to have very little recoil or muzzle climb, but I didn't know what contributed to that.
Without getting super technical, the bolt essentially cycles downwards instead of to the rear, like most others. If you wondered why there is that large "compartment" between the magazine and trigger, that is where the patented Super V Recoil Mitigation System is housed.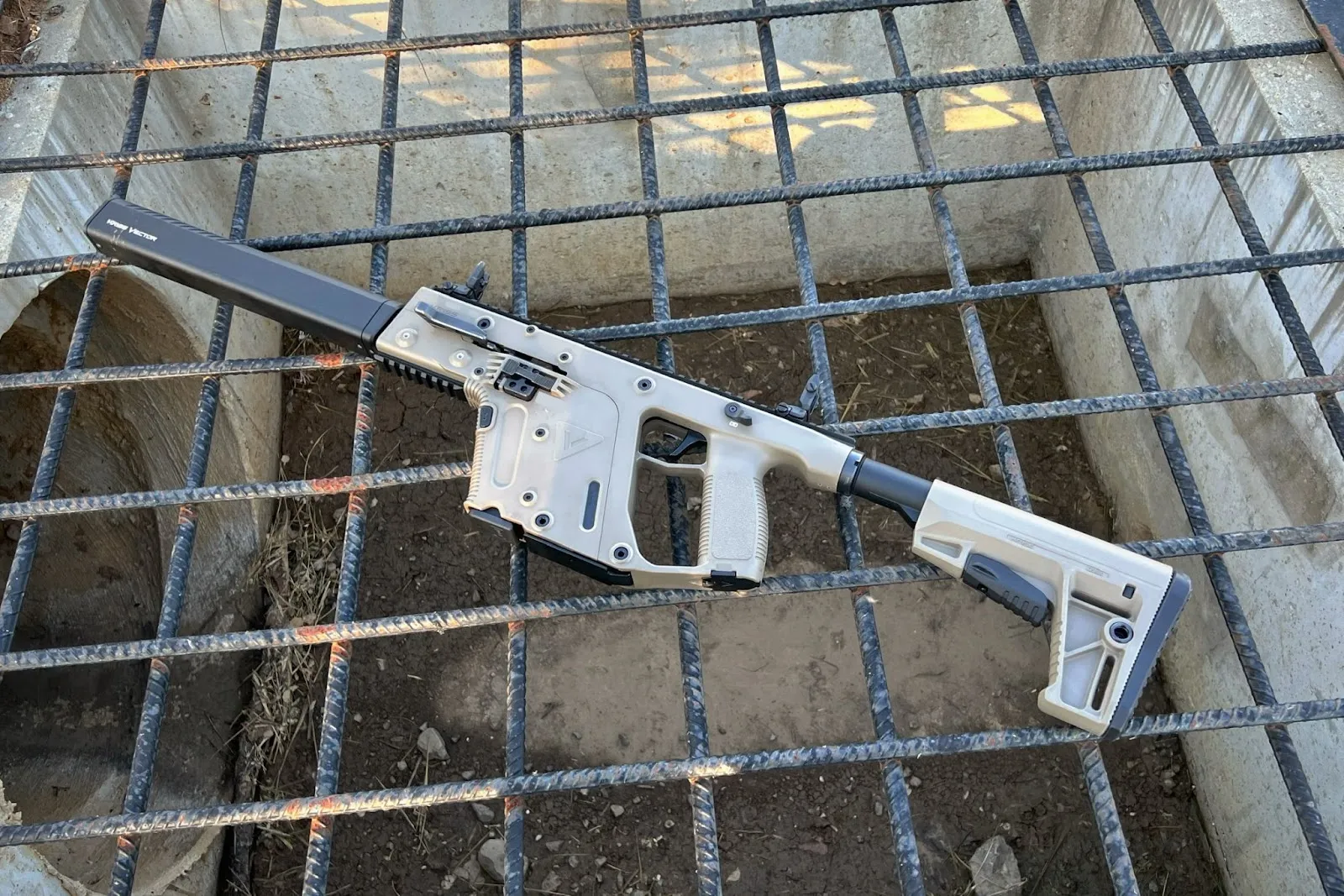 Now, me being a civilian and all, I had to settle for the semi-automatic model. Still, I would have really enjoyed feeling how much the recoil and muzzle climb is mitigated while shooting a full-automatic version.
Barrel Shroud
Kriss states that its barrel shroud is simply a cosmetic item, but I would disagree. It does add to the futuristic look, but I found it to be a functionally crucial part of my shooting.
As someone with longer arms, I actually wound up using the shroud as a support hand placeholder.
I made sure to progressively shoot more rounds and then take a break to ensure it didn't get hot, but it never did. I was able to extend my stance and shoot much more comfortably, thanks to the shroud.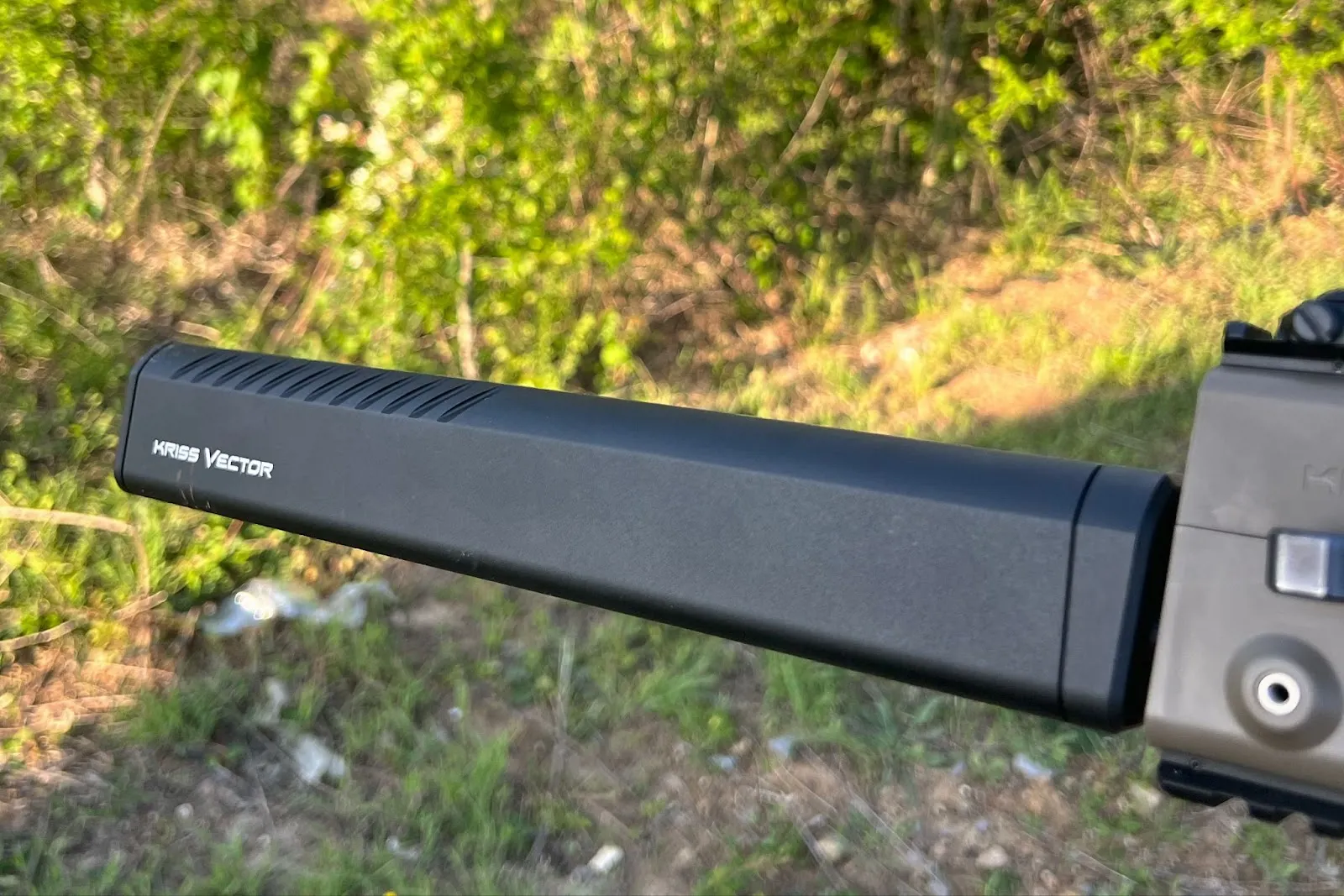 Rail System
You gotta love a full-length Picatinny top rail. There is plenty of room between sights to mount your favorite optic. I went with a Primary Arms SLx 1x and had plenty of rail space left to spare.
The Vector also has a small accessory rail which was begging for a foregrip to be added. If I was to keep the Vector, I would 100% be adding a vertical foregrip.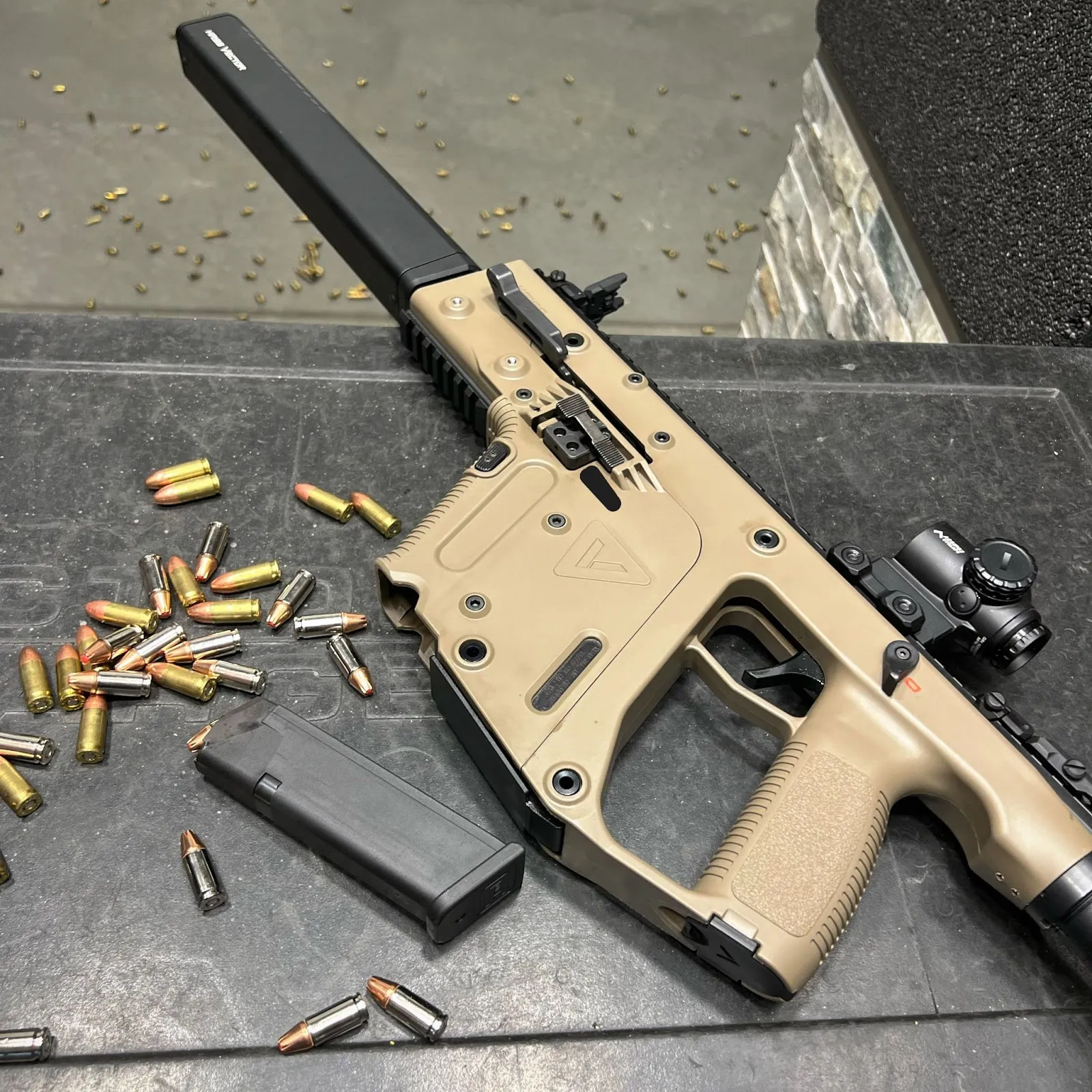 Upgraded KRISS Furniture
Your typical Magpul furniture will not be found on the Vector. The KRISS DS150 stock that came on my Vector is very functional and comfortable. It features a removable rubber shock pad, a QD mounting option for the left or right side of the stock, and of course is adjustable.
The pistol grip has some internal storage and a light to medium grip texture. I would have liked a more aggressive grip texture, but that's just my preference.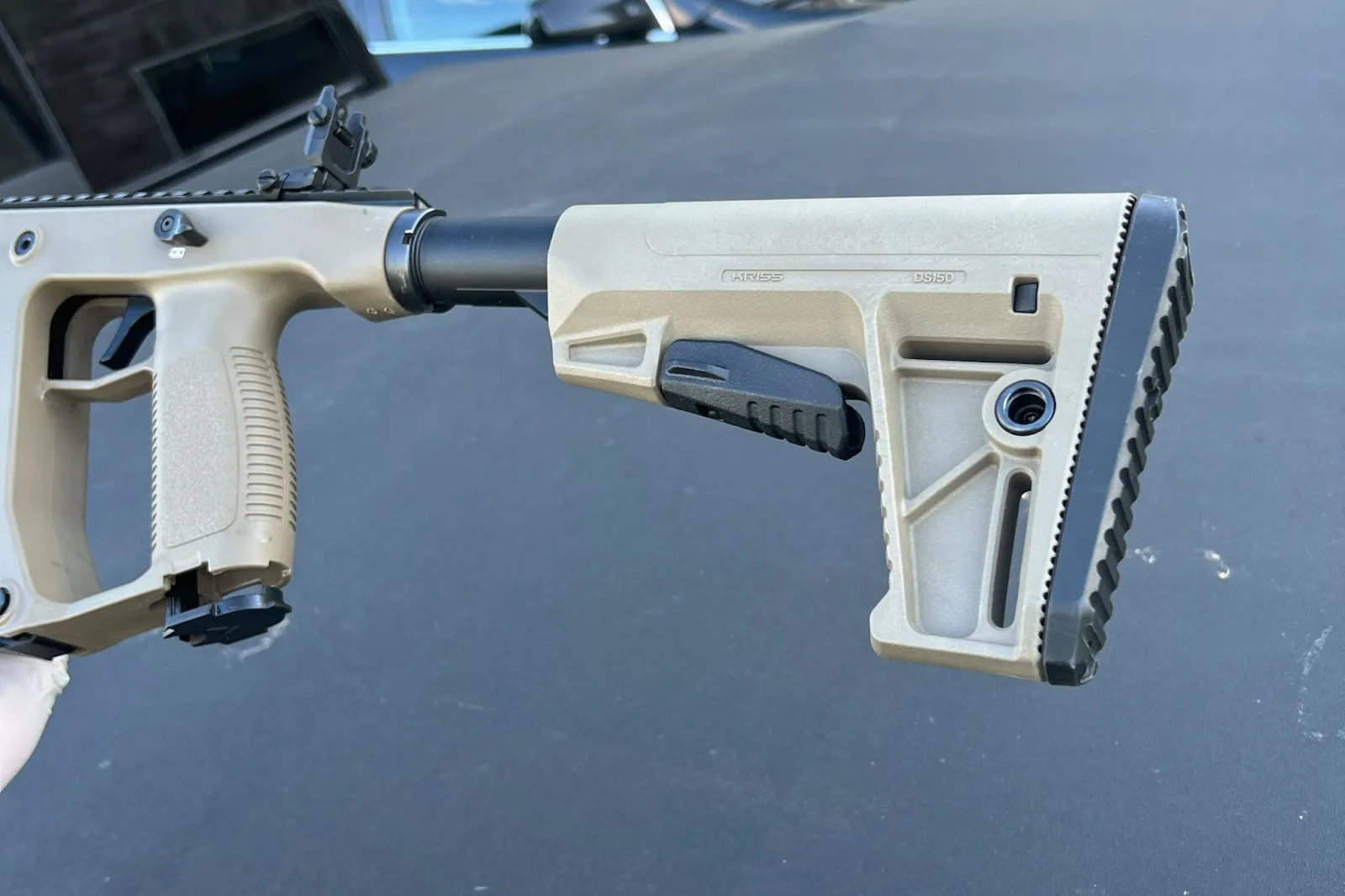 How We Tested
I had a ton of fun shooting the Vector. While your standard target practice posed no issues, the reloading drills were very hard to get a hang of.
The magazine release is positioned awkwardly to where you may possibly engage it with your support hand, and the magwell doesn't have much or any flare to it, making it rather difficult to find in a hurry. With more range time and practice, I don't see it being an issue though.
Ammo Used
My primary ammunition used was 115-grain Winchester White Box FMJs. I put 200 rounds of it through the Vector with no malfunctions and solid accuracy. It ran a bit dirty, but that's to be expected.
As for defensive ammo, I ran 115-grain Hornady Critical Defense rounds and was very pleased with the groupings and how clean they ran. I only put one box of it through, but I don't think anymore would have yielded different results.
Score Card
Reliability (10/10)  
I would have liked to put many more rounds through it, but I had no malfunctions with the ones that I did.
Ergonomics (7/10)
I'm sure it gets more comfortable and natural with time, but the few range trips I had it for didn't seem to be enough.
Customization (8/10)
Optics, grips and stocks. Those are just a few of the things you can grab for the Vector after the fact.
Appearance (9/10)
It's a really unique and futuristic-looking gun that reminds me of playing Call of Duty all night long…which is a long way of me saying I love how it looks!
Value (7.5/10)
In an effort to keep it real with y'all, I'm struggling to see the MSRP being justified. That's not to say it's a bad gun by any stretch, I just would like to see the price lower with so many alternatives out there coming in much cheaper.
Accessories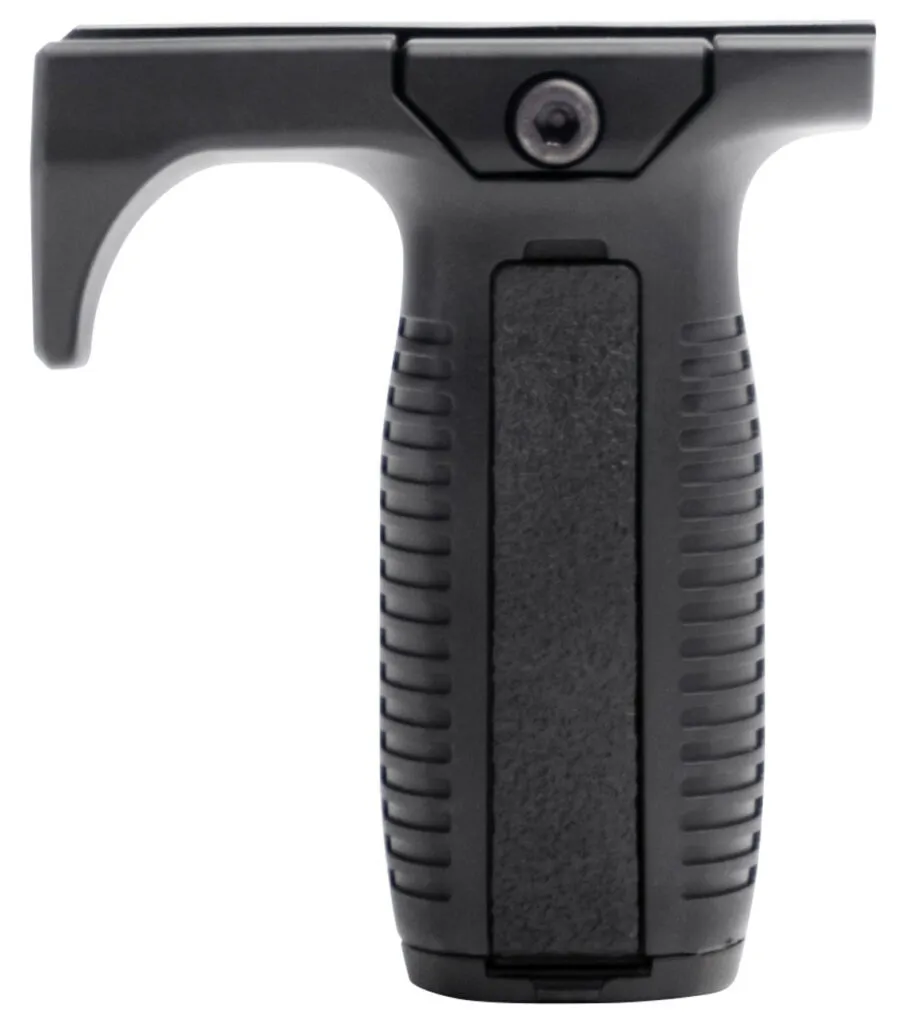 The Vector definitely took me a few magazines to find a "comfortable" position for my front support hand.
I wish I had had a forend grip like this one. It's made from lightweight polymer, features an integrated hand stop, and has side panels that can be removed to hold pressure switches.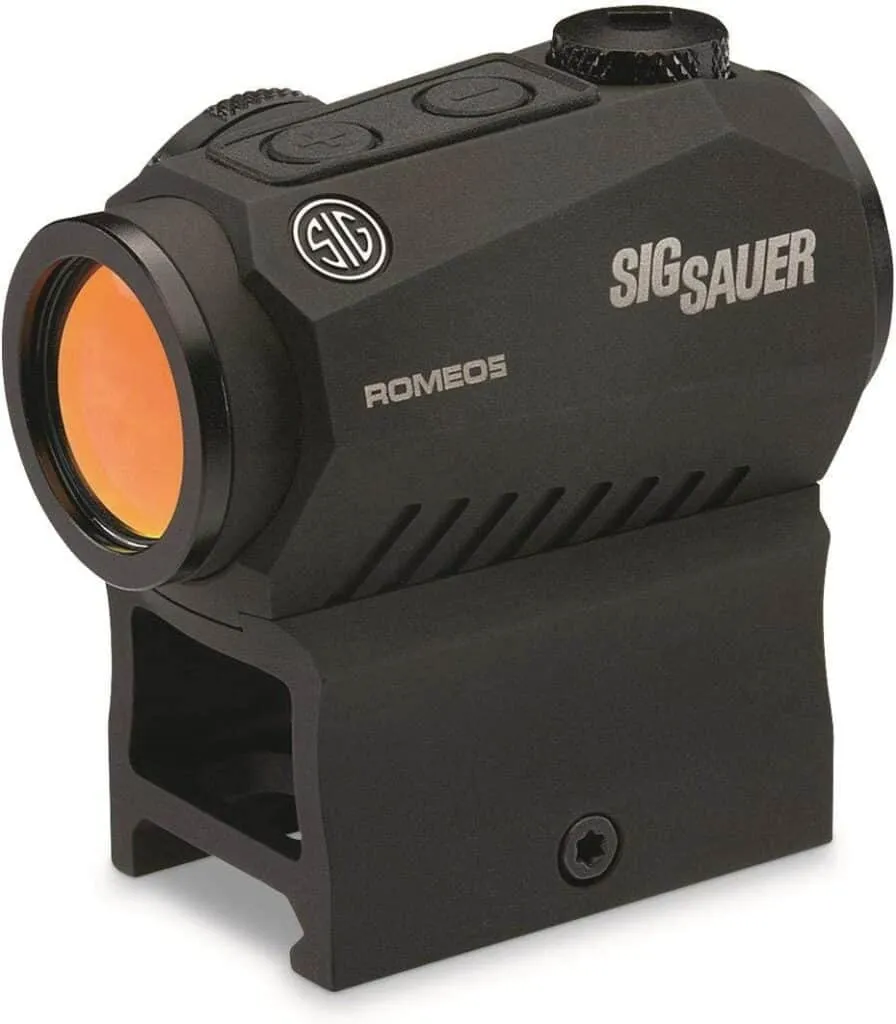 With the Vector not being cheap, you can save a little bit of cash and still get a quality optic with the ROMEO5. It features a 2 MOA red dot with 10 illumination settings (two of which are night vision compatible) and has motion activated illumination.
With a 40,000 hour battery life and an IPX-7 waterproof rating, it'll keep your setup up and running for a long time.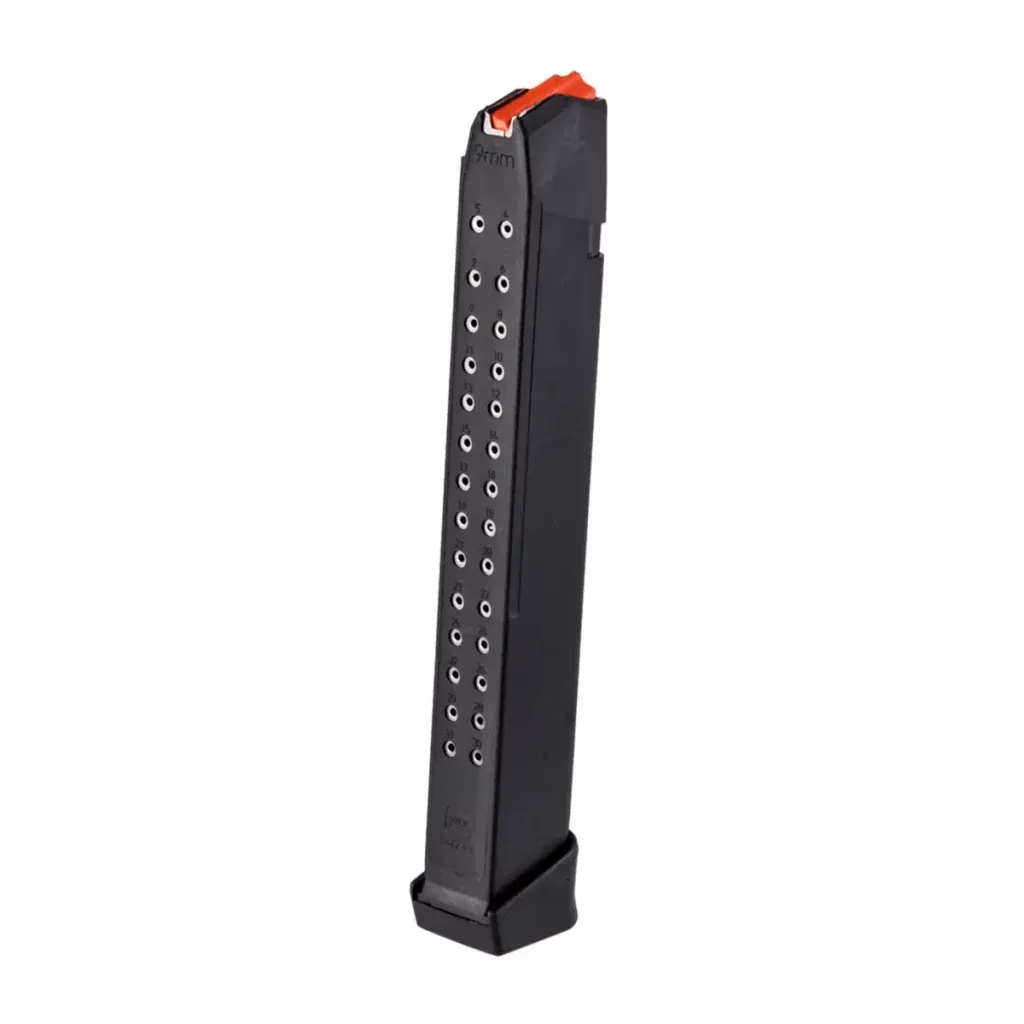 More rounds equal more fun.
The 17-round magazine that comes with the Vector is simply not enough. Grab yourself a few extended Glock magazines, and you'll thank me.
Plenty of companies make Glock-compatible magazines, but the actual OEM Glock ones seem to be the most reliable.
Alternatives
If you google "Kriss Vector vs.," the CZ Scorpion is one of the first suggested search results. For good reason too.
It's a unique and futuristic looking 9mm carbine that has been featured in plenty of movies and video games. While I haven't shot one personally, it's known to be reliable and pretty accurate.
It has a large aftermarket following, so you'll have a ton of accessories and upgrades to choose from. It falls right in between the Vector and my next recommendation from a price perspective.

You probably weren't expecting this gun to be mentioned as an alternative when we just finished talking about the Vector and Scorpion. But hear me out…
This lightweight AR-9 is reliable, accurate, runs on Glock mags and comes with upgraded furniture. It may not have a ton of bells and whistles, but it is a workhorse. Best of all, you can find it around $700, so you could wind up buying multiple for the same price as one Vector.
Conclusion
I've attempted to write this last section a few times now, being more torn than usual at the end of my testing period. The Vector CRB took me back to the days of staying up all night playing Call of Duty, which I loved. It shot well, it looks awesome and it's definitely a conversation piece.
However, I'm having a hard time with the price. Is the Vector unique? You bet. Is the Vector reliable? Yep, it is. Is the starting MSRP justified? The jury is still out on that for me.
If you have the money and are set on the Vector, I don't think you'd be disappointed. On the other hand, if you're simply looking for a PCC that performs well, there are many others out there at much lower prices.
At the end of the day, you need to decide for yourself, but if you get the opportunity to shoot a Vector, I would jump at it and go from there!