Maximizing Value, Durability, and Style: A Quick Review of LA Police Gear's Unbeatable Range of Products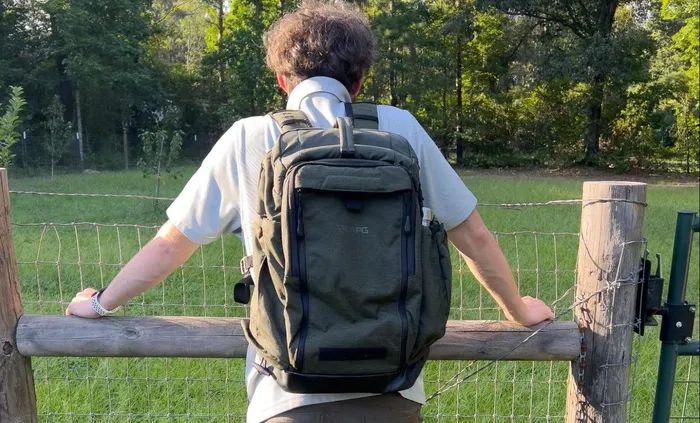 Maximizing Value, Durability, and Style: A Quick Review of LA Police Gear's Unbeatable Range of Products
Introduction
LA Police Gear (LAPG) is a California-based store that advertises itself as "your one-stop-shop" for a wide array of products, from tactical gear to outdoor equipment and more.
Their LAPG branded products provide solid value to the market, with their products coming in at price points below those of more recognizable brand names while maintaining quality and durability.
If you want quality products without paying a premium simply because of the name on the tag, LAPG is definitely worth checking out.
LA Police Gear BFE Stretch Pants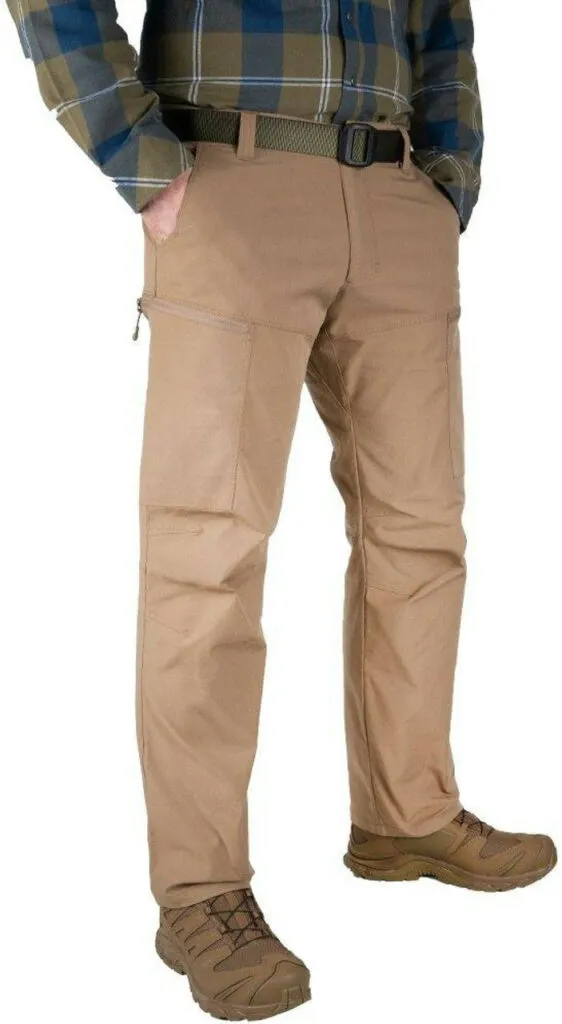 LA Police Gear's BFE pants are comfortable pants that are suitable for everyday wear and for use at the range, in the field, or on the farm. LA Police Gear (LAPG) packed the BFE pants with tons of features, including 11 pockets, a YKK zipper, and stretch material for comfort.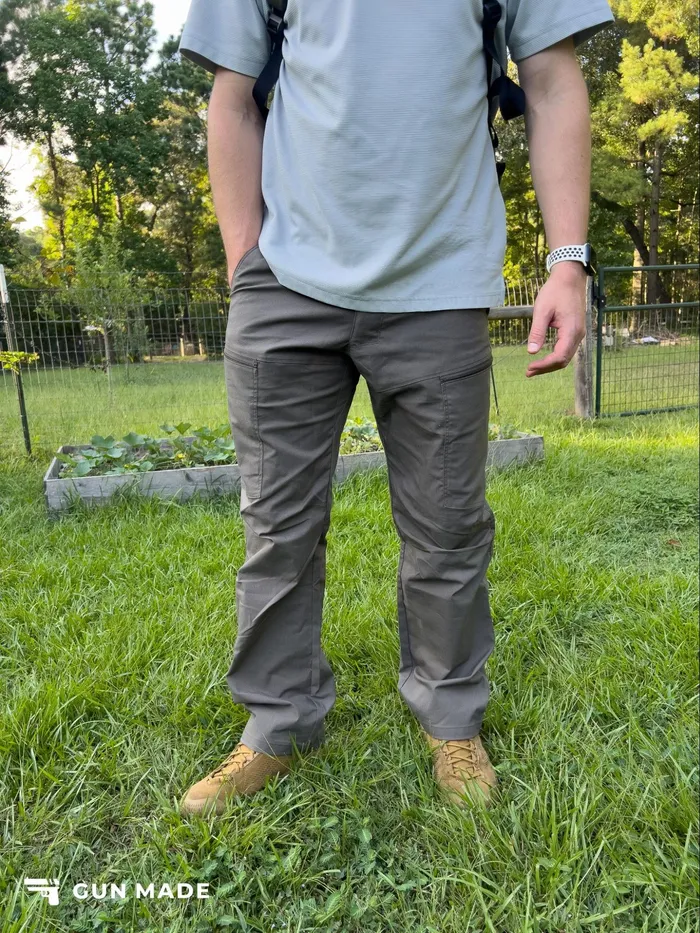 I got the BFE pants to wear to work. I needed a pair of more functional pants than traditional business casual pants, and, at the same time, it didn't make me look like I was trying to win an award for being "tacticool."
When I go to work, I tend to fill my pockets with enough stuff that my wife questions my sanity. I have my car keys, work keys, wallet, flashlight, utility knife, pen, notepad, and AirPods. If I am going somewhere, I can carry a firearm. I add a Ruger LCP II in a pocket holster or a Glock 26 in an appendix holster. Every item adds up, and carrying becomes uncomfortable if you don't have the right pants.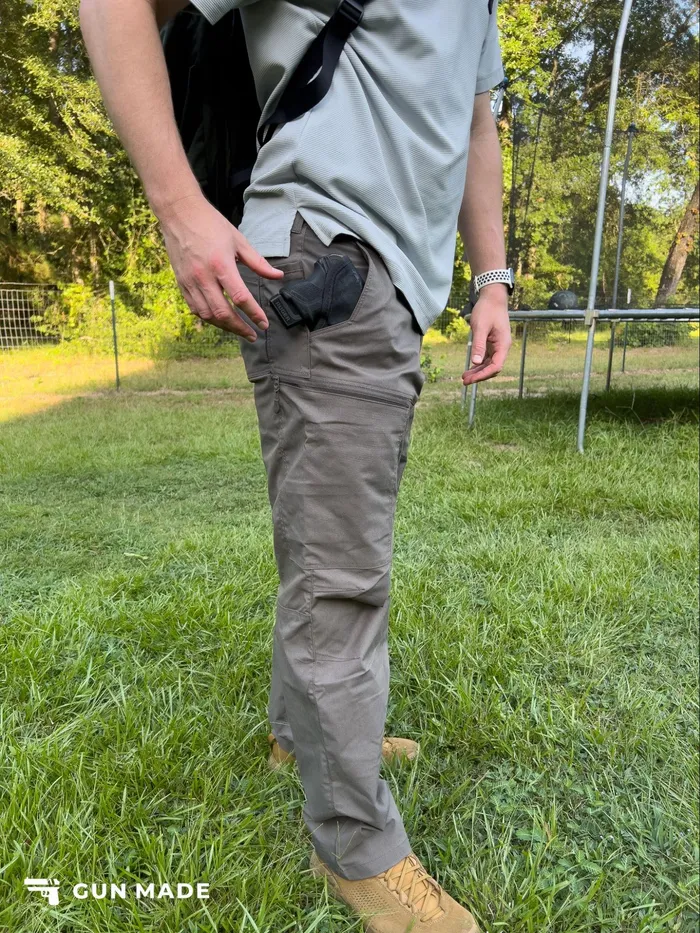 LAPG's BFE pants solve the issue of what to do with your gear by providing 11 pockets for storing your stuff.
The front pockets are larger than your average business pants and are made sturdy. The rear has four pockets; Two smaller "hip pockets" and two larger "patch pockets." Together these pockets provide a lot of versatility for your phone, wallet, keys, and other items.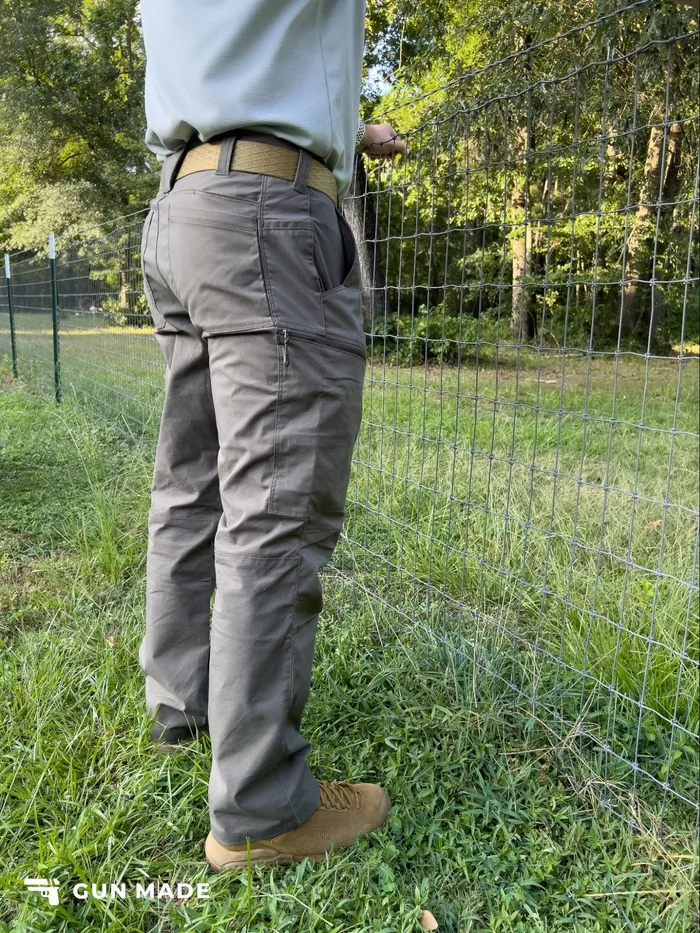 Complementing these pockets are two knife/flashlight pockets—one on each hip. There are also two cargo pockets. All these pockets combine to take the carrying capacity of the BFE pants to another level. I particularly like the two cargo pockets.
They are great for carrying my notepad and AirPods. The BFE pants also have a handcuff key pocket for those who need it.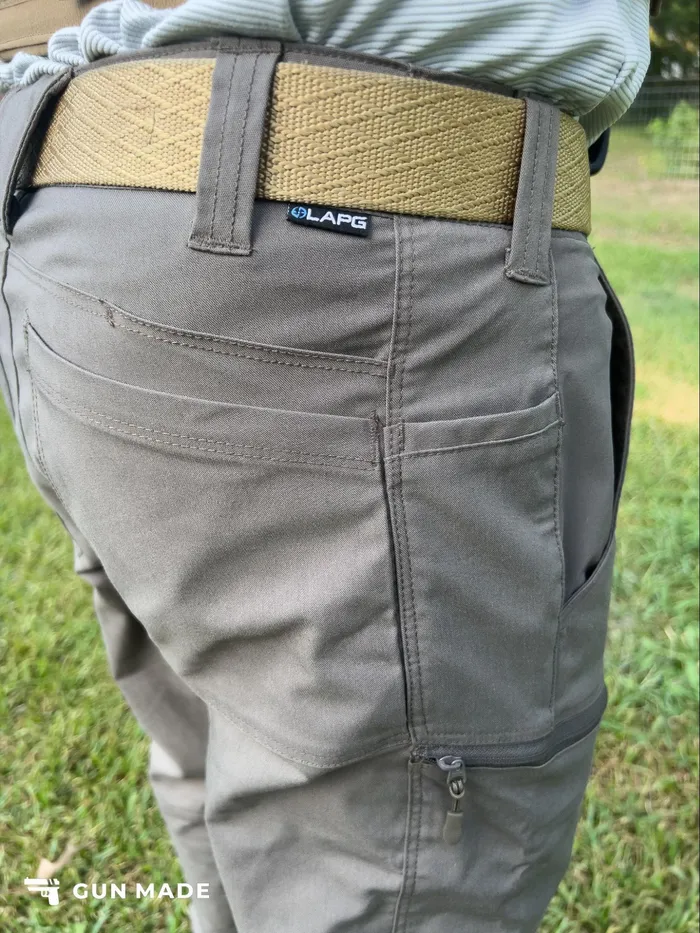 The material that LAPG used to make the BFE pants is a polyester/cotton blend that is comfortable and breathes well. It is also a tough fabric that holds up to use harder than going to the office. I wear my BFE pants around my farm and to the range regularly.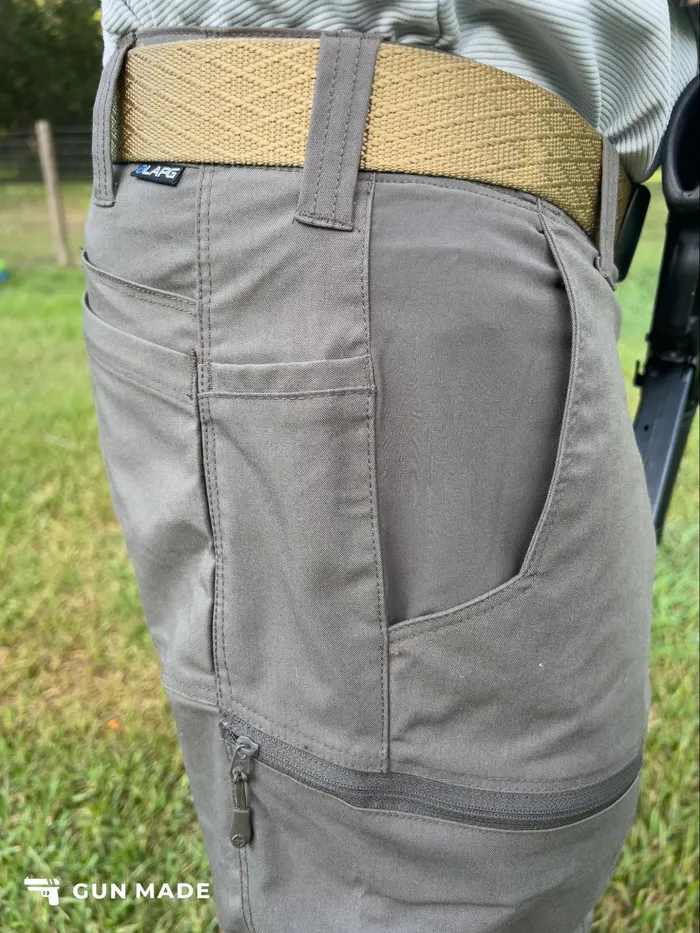 Another aspect of the BFE pants that sets it apart from most, if not all, of its competitors, is the price. LAPG has their BFE pants priced under $50, and if you sign up for their emails, they regularly mail out coupons that have 10% or more off in addition to the already low prices.
If you want a pair of quality pants that won't break the bank and will serve you well regardless of your environment, head over to LA Police Gear and grab a pair of BFE pants.
LAPG Men's Operator Tactical Polo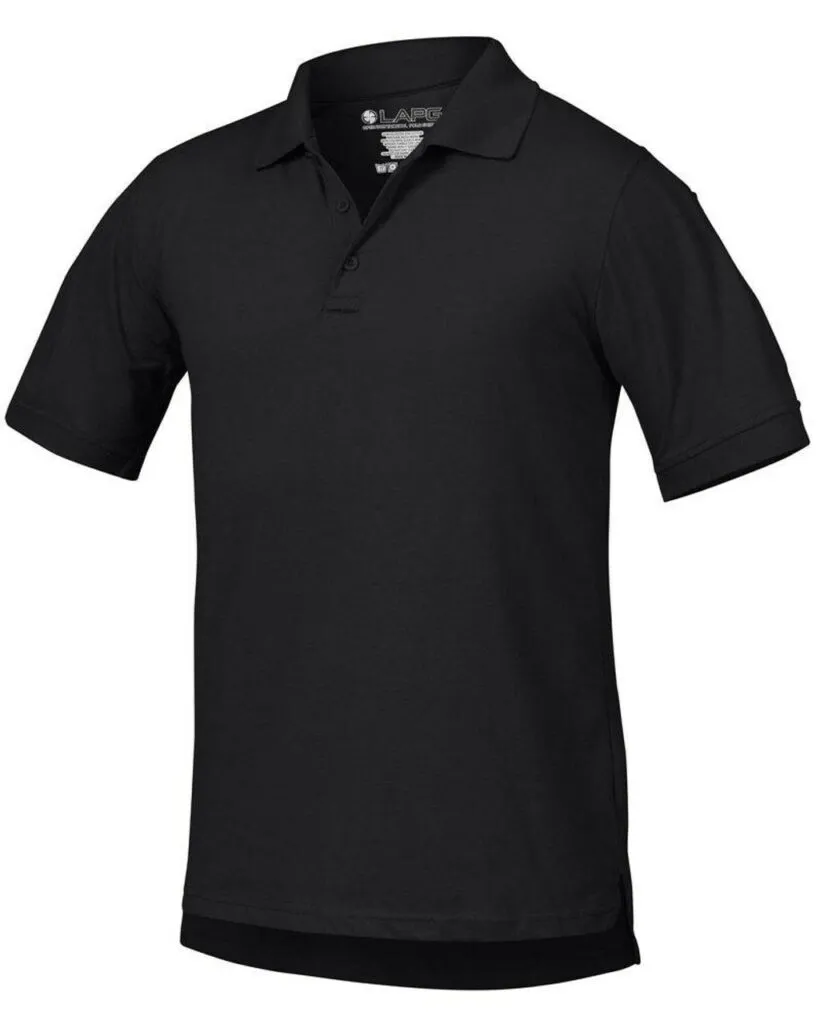 Shopping for shirts can be a frustrating experience, especially as you get older. I have struggled to get a shirt that fits my specific build, looks good, and works well with concealed carry. My latest attempt to find the right shirt led me to the La Police Gear (LAPG) Operator Tactical Polo.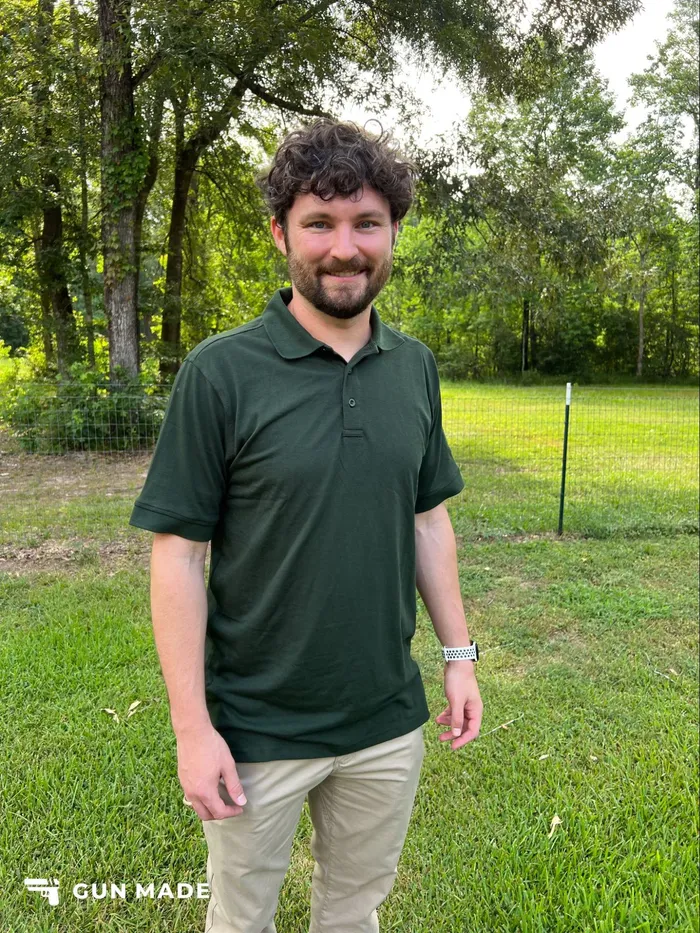 I selected the LAPG Operator Tactical Polo for several reasons.
A couple of the features that drew me to the Tactical Polo are the pen pocket on the sleeve and the sunglasses loop on the front of the shirt.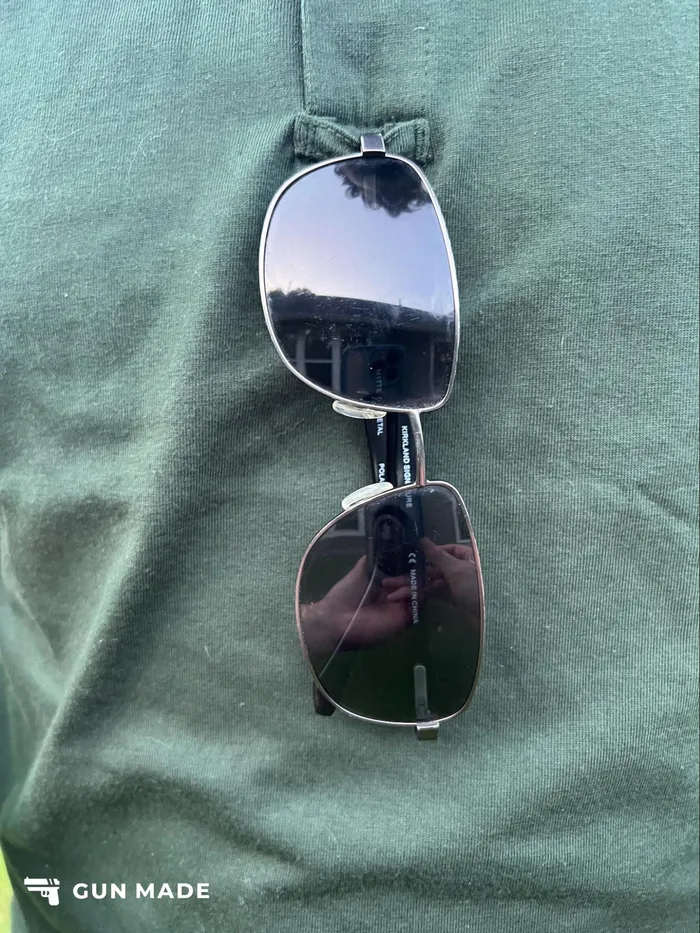 My eyes are very sensitive to light, so I rarely leave my house without my sunglasses. Unfortunately, I also tend to lose my sunglasses.
Both the sunglasses loop and the pen pocket are useful for keeping your sunglasses on your body and not losing them.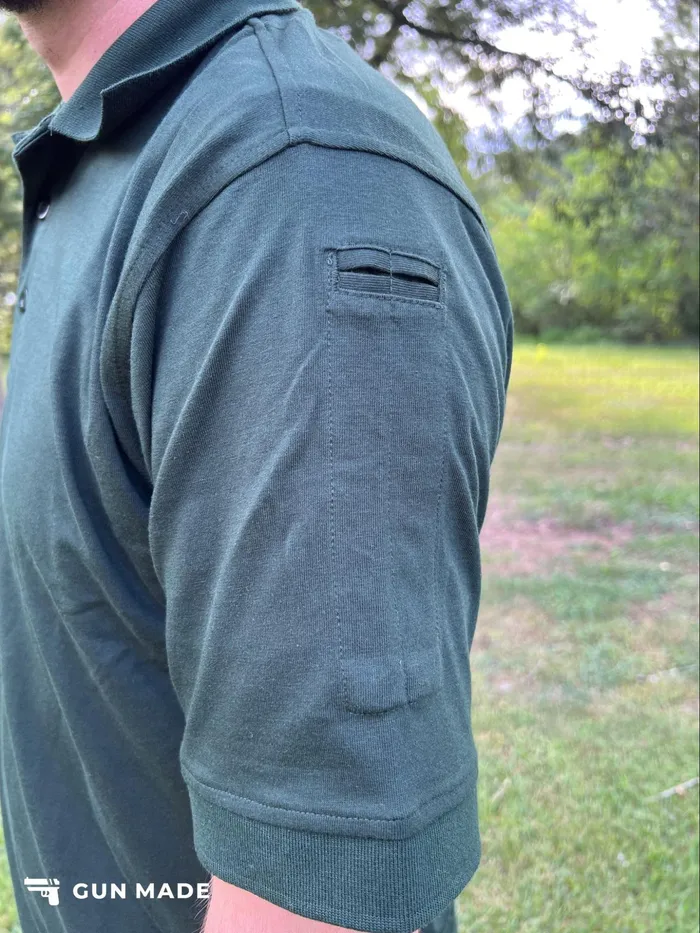 Living near the Texas Gulf Coast means I live in a constant state of wondering why the sun wants to kill me for a large portion of the year. I need a shirt that is light and breathable. The 65% polyester/35% cotton blend of the Operator Tactical Polo is lightweight and won't trap unwanted heat on your body.
Another aspect that is important to me is how the shirt performs when concealed carrying. I prefer to carry appendix. I want my shirt to be long enough to keep my firearm concealed when I raise my arms.
The LAPG Operator Tactical Polo has enough length to keep your firearm covered while at the same time not being so long to look like you are wearing a dress when your arms are down.
LA Police Gear advertises the Operator Tactical Polo as providing a wrinkle-free look and will resist fading and shrinking.
In my experience, it is hard to fully evaluate these claims until the shirt has been owned and worn for several years. As I have only had the Operator Tactical Polo for around a month, I can't speak to the long-term aspect of these claims, but so far, I am pleased to report the shirt is proving these claims to be 100 percent true.
If you are interested in a quality polo that has more features than your run-of-the-mill polo, looks good, and is priced very affordably at less than $25, grab the LAPG Operator Tactical Polo. You won't regret doing so.
LA Police Gear Terrain Stealth Backpack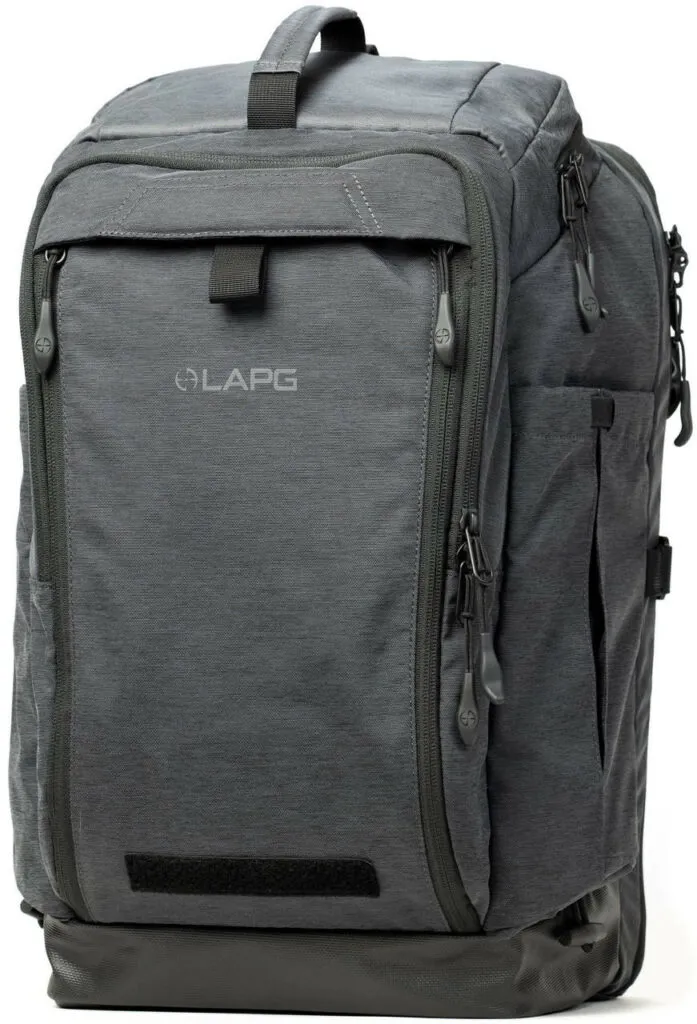 Depending on your everyday routine, a quality backpack is a must. Whether carrying your laptop or books for school or using it as a grab-and-go bag, selecting a backpack that can meet your needs is paramount. LA Police Gear's (LAPG) Terrain Stealth Backpack is designed to meet your needs.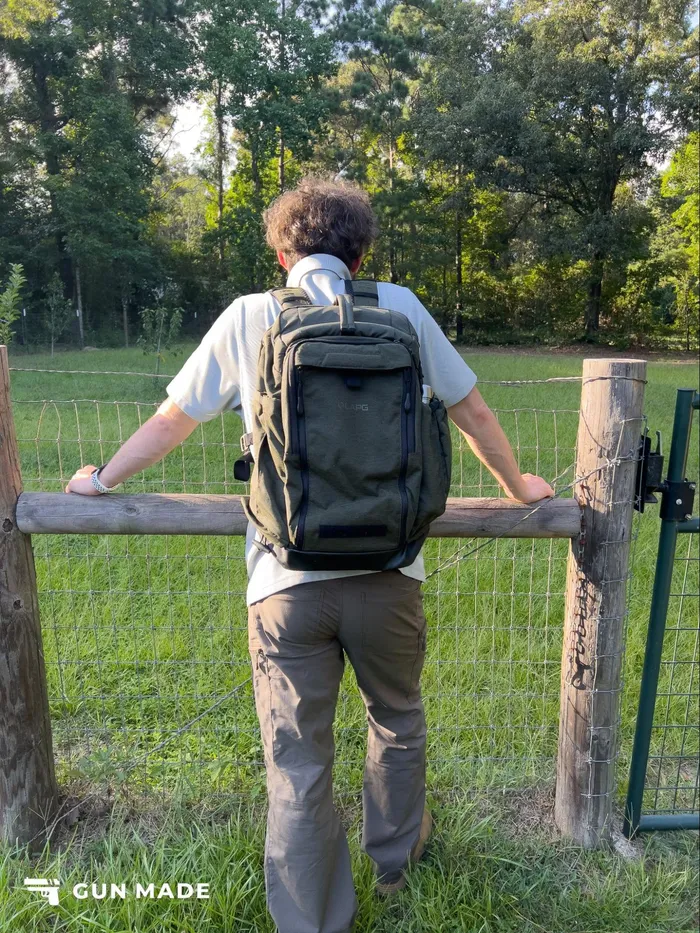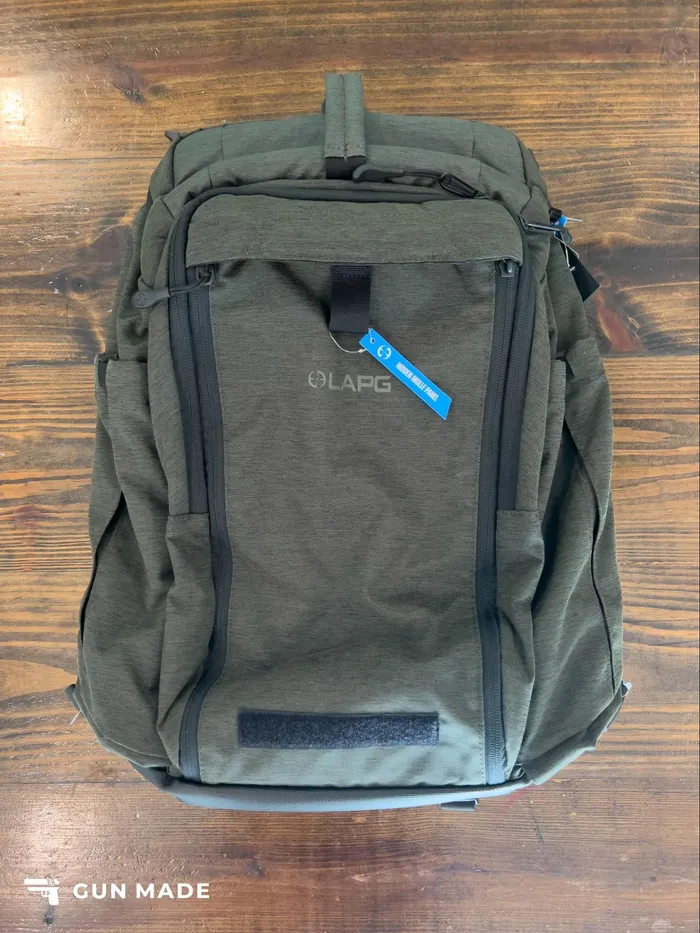 The Terrain Stealth backpack oozes with quality. The backpack is made from high-quality & lightweight 400D polyester. The zippers lock up tight, function smoothly, and there are high-quality pulls on the zippers.
The Terrain Stealth has lots of storage space. There are two side pockets that work well for water bottles or other similarly shaped items. Two quick-access pockets are on the side for storing tools, chargers, medical gear, or whatever you need.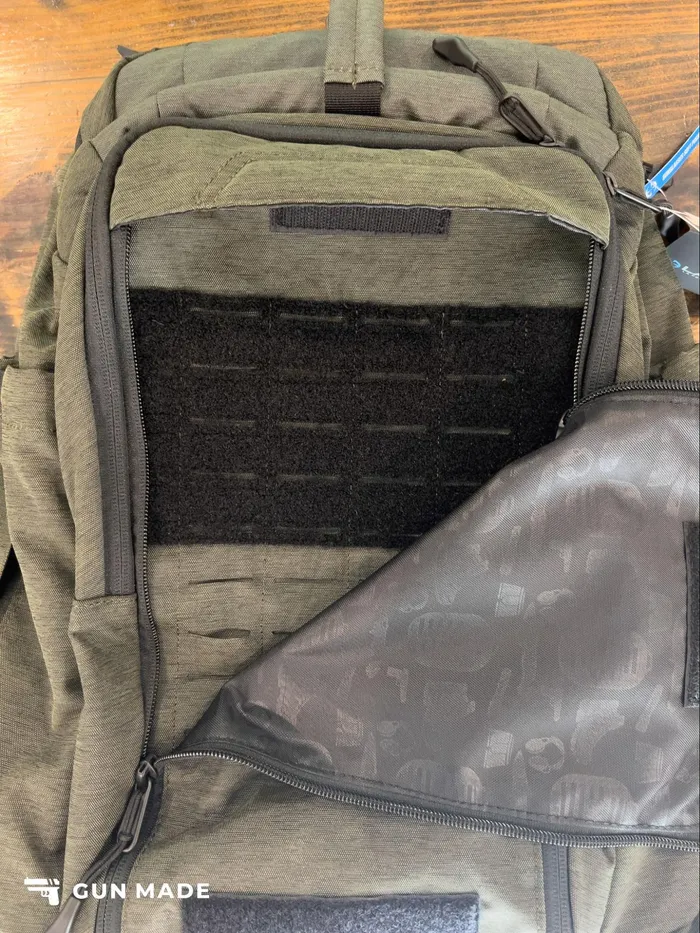 The back of the backpack has a pocket that LAPG calls a CCW pocket which is roomy enough to conceal a Glock 17 but fashioned in such a way that whatever you store there will stay light and flush with the bag.
Since I prefer on-body concealed carry, I will most likely use it as a quick-access pocket for documents.
There is a compartment that can be used to store glasses which I really appreciate. I always have my sunglasses with me and frequently want somewhere to store them when I am staying inside for a while.
An admin pocket is also available for storing pens and other items.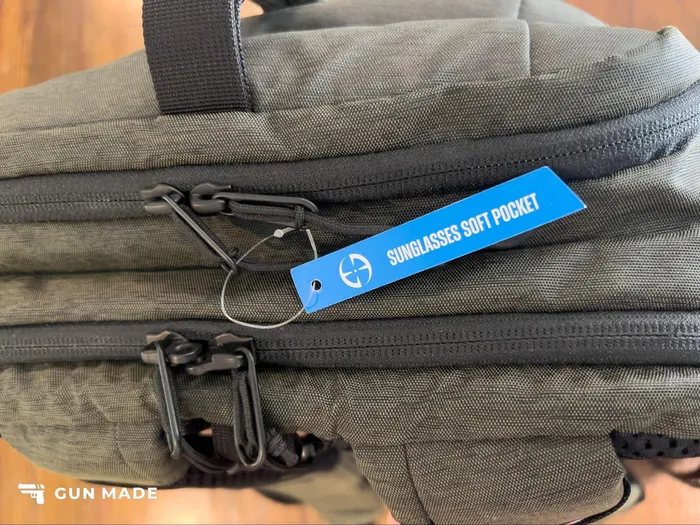 The main compartment fully zips open, allowing you to access the entire storage area. It makes accessing and organizing your main compartment very simple.
Inside the main compartment, there are two zippered mesh pockets, two side elastic mesh pockets, a padded laptop pocket, a padded tablet pocket, and fabric loops for organization.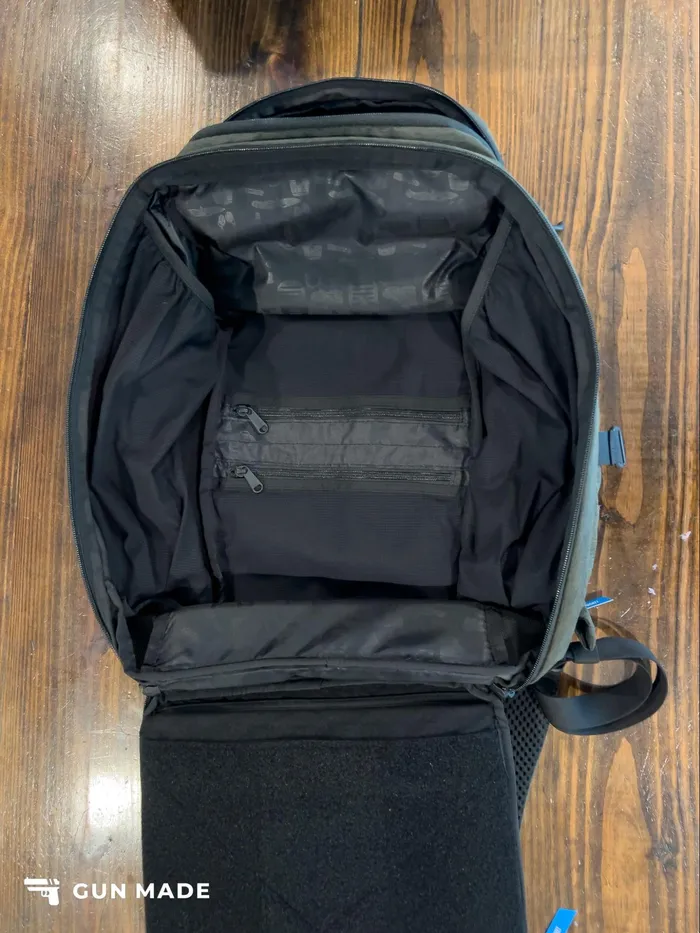 The laptop pocket is advertised as fitting laptops up to 15 inches. My laptop is a 15.6-inch laptop, and I was able to make it fit, but it was tight. This is the one area where the bag could be slightly larger.
I expect over time, the pocket and backpack will loosen to make the fit better.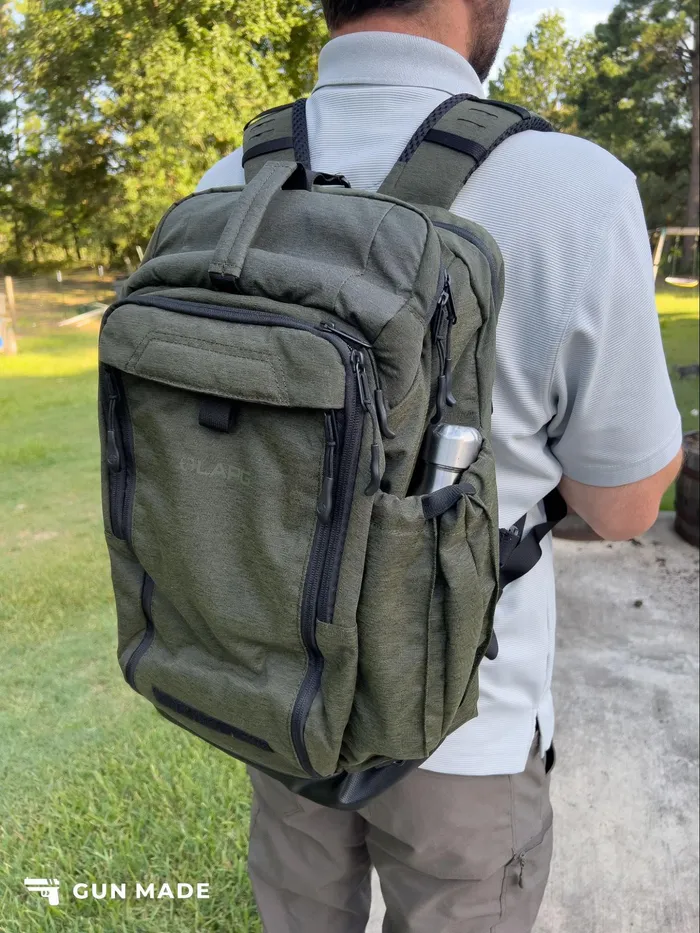 The backpack carries weight very well. I could put my laptop, charger, mouse, water bottle, and other miscellaneous items in the backpack and never felt like the backpack struggled to carry the weight or was uncomfortable.
My usage plan for the Terrain Stealth backpack is to carry my laptop and other items to and from my job. I dress business casual at work most days, and the backpack fits well enough with the look to be in the right place.
The solid build quality will also help the backpack hold up to everyday use. If my kids needed a new backpack for school, I wouldn't hesitate to give them one of these backpacks since it is well suited to the modern school environment.
If you are looking for a quality backpack for use in the urban jungle, a short hiking or hunting trip, or any number of uses, definitely give the LA Police Gear Terrain Stealth backpack a look.
You will not be disappointed.
Conclusion
In conclusion, LA Police Gear offers a wide selection of quality products at affordable prices. Whether you're searching for durable tactical pants, a comfortable and stylish polo, a versatile backpack, or a sleek, concealable plate carrier, LAPG has you covered.
Each product brings its own set of unique features and advantages, carefully designed to meet your specific needs. Emphasizing both style and functionality, LAPG proves that you don't have to break the bank to equip yourself effectively and stylishly. So, if you value quality, durability, and budget-friendly pricing, it's time to give LA Police Gear a look.
Explore more