LA Police Gear Low Vis Plate Carrier Review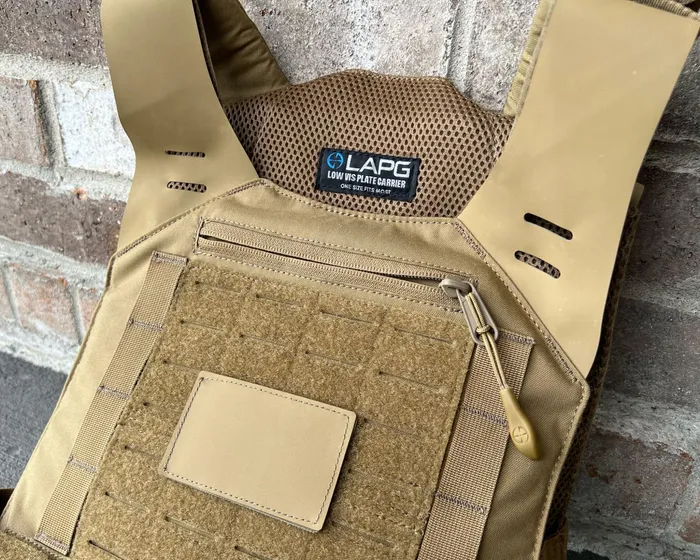 LA Police Gear Low Vis Plate Carrier Review
Introduction
With all of the craziness going on in the world, I feel the time has never been better to look into plate carriers that can be concealed under your clothes. The LA Police Gear (LAPG) Low Vis plate carrier is streamlined down to the essentials, reducing its overall size and weight.
Accepting 10"x12" plates, it's large enough to cover your vital organs, but it remains concealable. It has many features that a heavy-duty carrier would have, just not all of the padding and side plate-compatible pockets.
LA Police Gear Low Vis Plate Carrier Review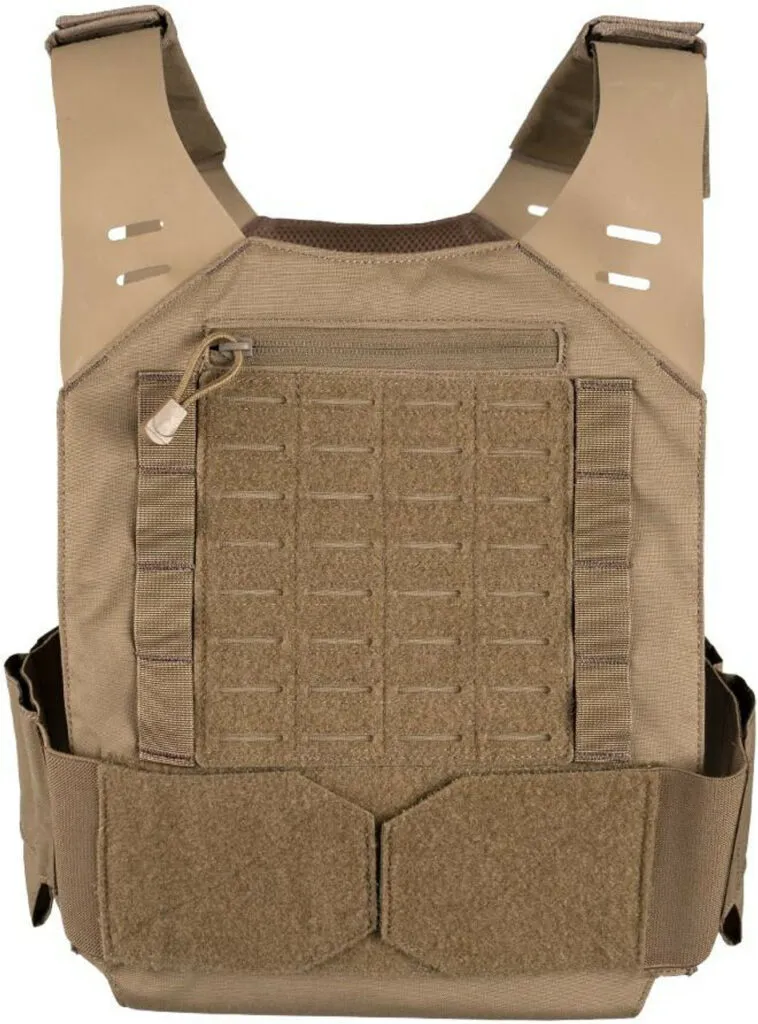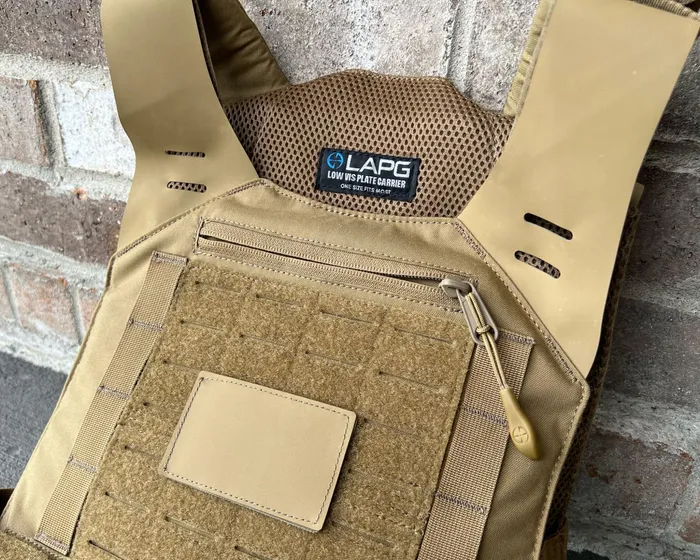 First Impressions
Even being 6'6, the carrier fit well right out of the box. I was pleasantly surprised to feel how sturdy the stitching, zippers, and velcro felt.
There is plenty of loop space for identifiers and fun patches, it even comes with a blank patch (not sure what for, though, to be honest, but I'm not complaining). The removable shoulder pads add some appreciated padding, and I wound up keeping them on.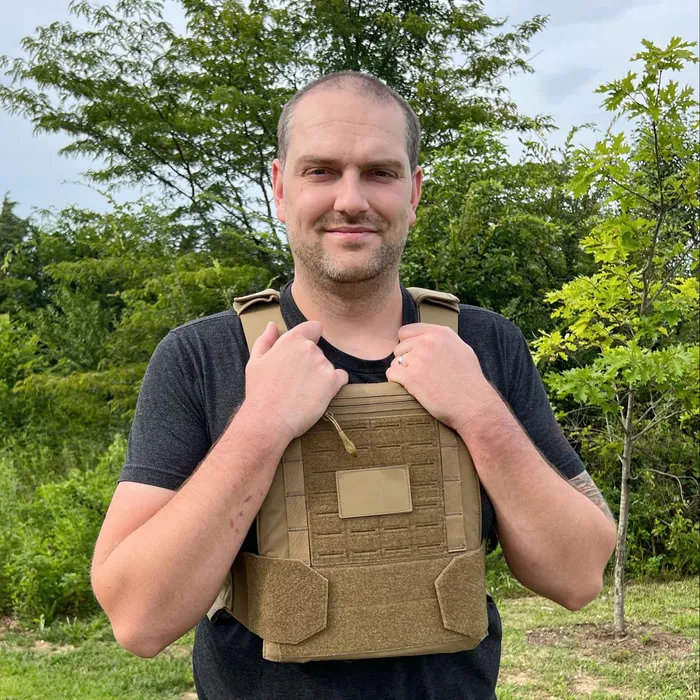 Features
Cummerbund Pockets        
Each side of the cummerbund features two pockets. These pockets are great for magazines but also can be used for radios, tourniquets, and the like. Without being able to run side plates with this carrier, it's nice to have that side space still being utilized.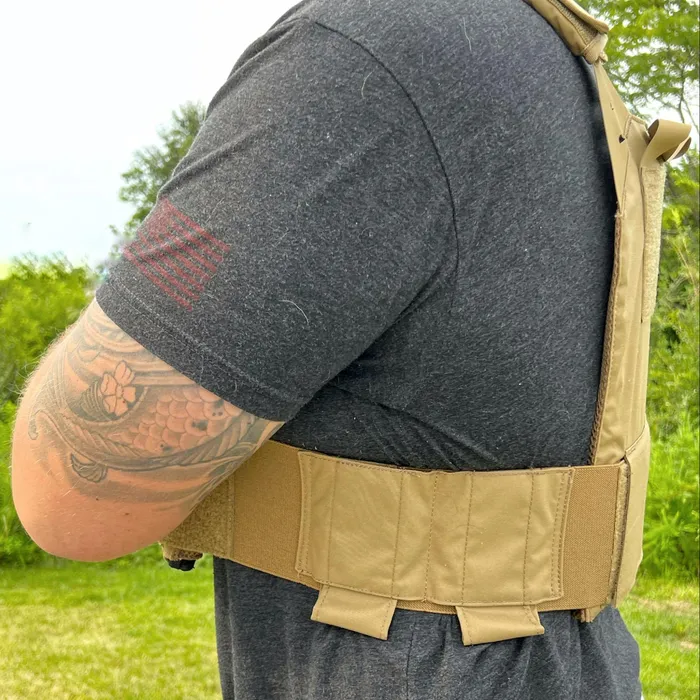 Built-In Zippered Admin Pouch
Are admin pouches necessary? No, but they sure come in handy. I'll always choose to have one on my plate carrier, if possible. It's the perfect place to store some medical supplies, extra batteries or even snacks!
After some "scientific" rapid opening/closing and "yanking" of the zipper, it seems to be of high quality and like it will last a while.
One thing to pay attention to when inserting your plates….make sure the admin pouch is tucked in front of the plate, not behind.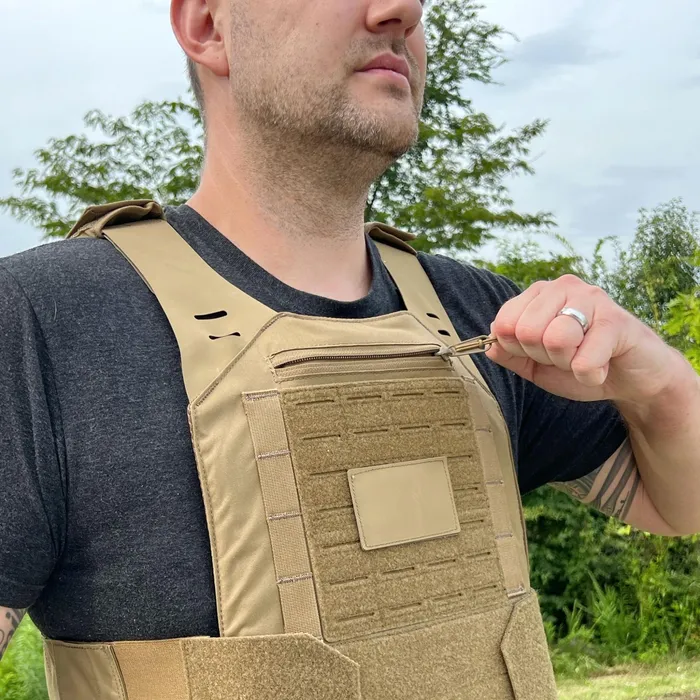 Lay-Flat Hypalon Drag Handle
In the event you ever get injured while wearing your plate carrier and need help getting up or can't walk at all, you'll want a drag handle. This way, your best buddy can drag your as$ out of harm's way.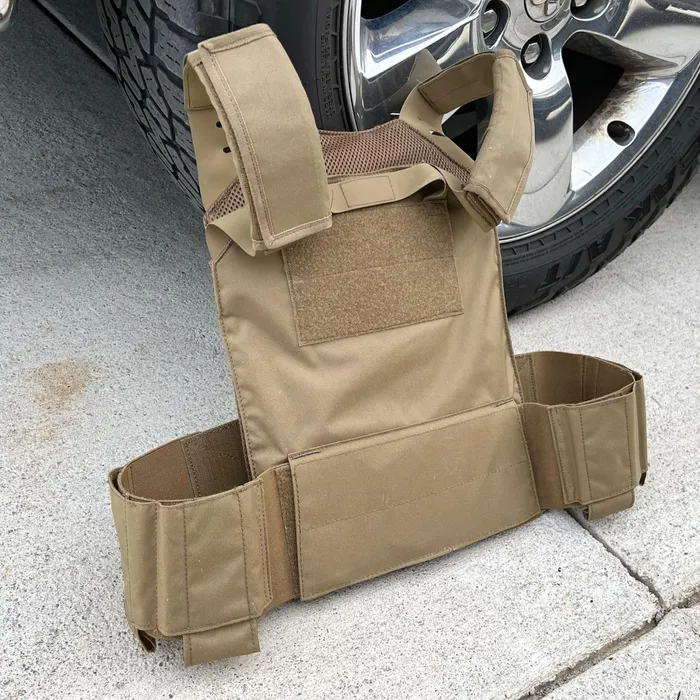 Conclusion
More time and training with the Low Vis plate carrier will reveal how it holds up, but as of right now, I don't have any concerns that it won't.
Having the cummerbund pockets, admin pouch and other features at such a low price point, it's hard to beat in the minimalistic carrier category. If you're looking for an affordable, functional and streamlined carrier, I suggest checking out the LAPG Low Vis Plate Carrier.
Explore more