Podavach X & U-Loader Review: Faster Magazine Loading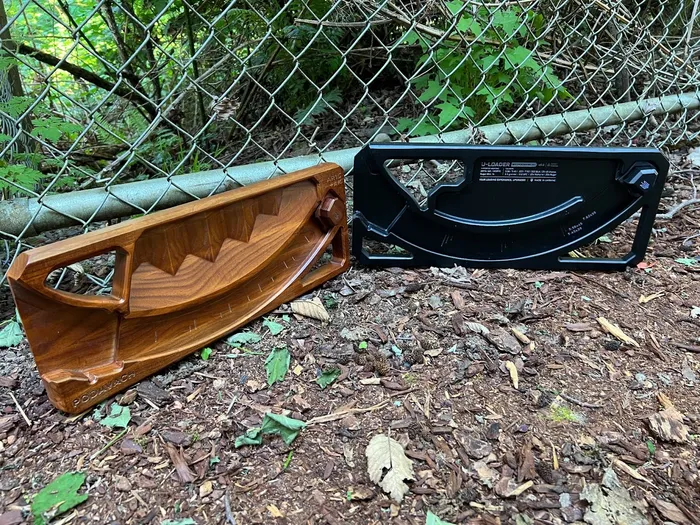 Podavach X & U-Loader Review: Faster Magazine Loading
Introduction
If you are looking for a way to load your magazines faster and easier, you might be interested in the Podavach X-Loader and U-Loader.
These are two innovative products that can help you save time and hassle at the range. In this article, we have two of our team members, Brian Zerbian and Chris Fortenberry, who have tried out these loaders and shared their opinions and experiences.
Read on to find out what they think about the Podavach X-Loader and U-Loader.
Podavach U-Loader
Reviewed by: Chris Fortenberry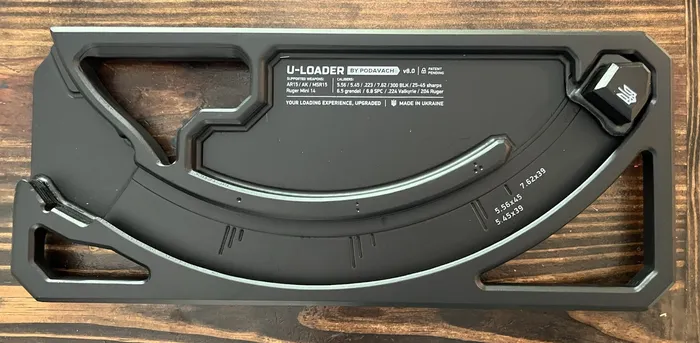 Do you like shooting your AR-15, your AK-47, or your AK-74? Then the Podavach U-Loader is an accessory you definitely need to add to your collection. Podavach, based in Ukraine, makes the U-Loader out of Baltic Birch Plywood and advertises the U-Loader as able to load 10 magazines in 4 minutes.
I recently got my hands on the U-Loader, and while I didn't need to load 10 magazines in 4 minutes and didn't even try, I will say it makes loading magazines very quick and straightforward. With my U-Loader, I grabbed a couple of different P-Mags, a Bulgarian AK-74 mag, and a Yugo AK-47 magazine and put the loader through its paces.
The first thing I noticed before I even got the U-Loader out of the box was the nice packaging. I know packaging doesn't really matter, but, it feels like when a company takes pride in the aesthetics of the packaging, they are trying to set themselves apart from other companies.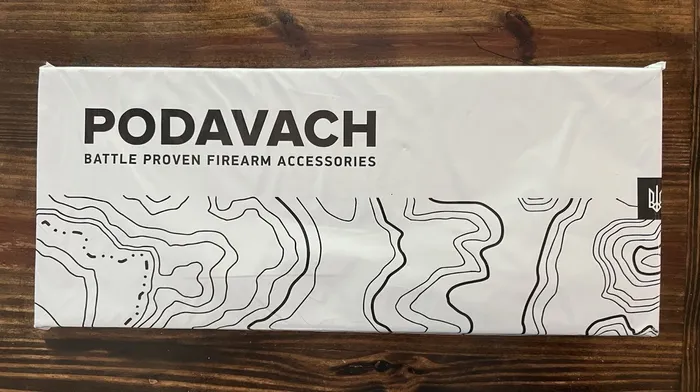 Once I the U-Loader is the quality of the construction. I liked the way the U-Loader felt in my hand. It feels like a product that won't wear out after a few uses but will hold up for the long haul. The finish on the U-Loader is solid, and while I didn't take it out into wet weather, Podavach states that the U-Loader is water-resistant and will hold up "no matter the weather or battlefield conditions."
Let's talk about functionality. Podavach says the U-Loader supports the following platforms and calibers.
AR15 (M16, M4, Scar-L (Mk16), Ruger Mini, etc.), MSR15, AK (AK47, AK74, AKS, AKM, etc.), IWI Galil ACE, SU-16
5.56×45, 7.62×39, 6.5 Grendel, .300 BLK, 5.45×39, .223, 204 Ruger, .224 Valkyrie, 25-45 sharps, 6.8 SPC and similar.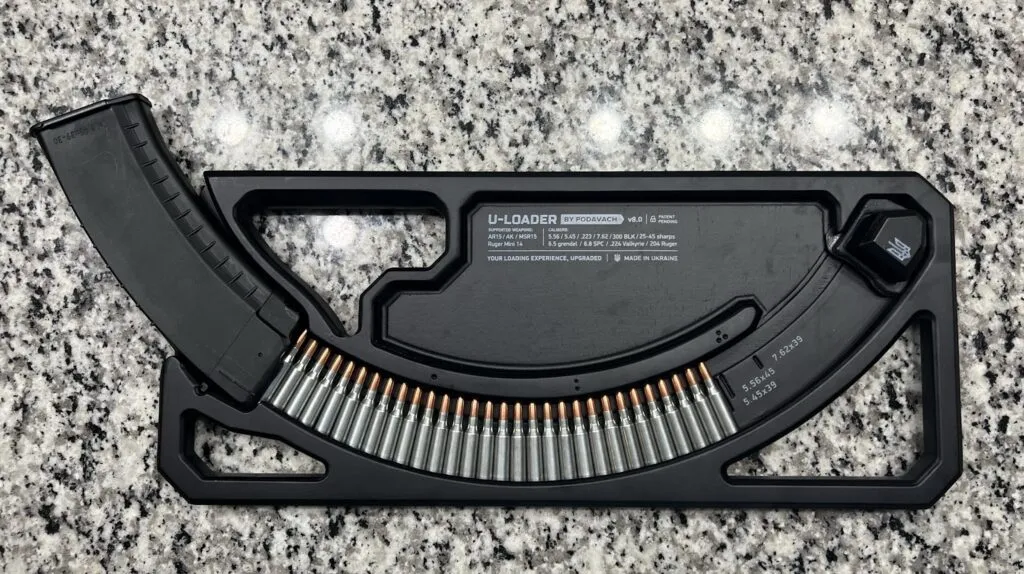 It took me a couple of tries to get a feel for the appropriate way to grip and push the U-Loader. After two or at most three tries, I was able to use the U-Loader without issue and was really pleased with how quickly and easily it loaded magazines.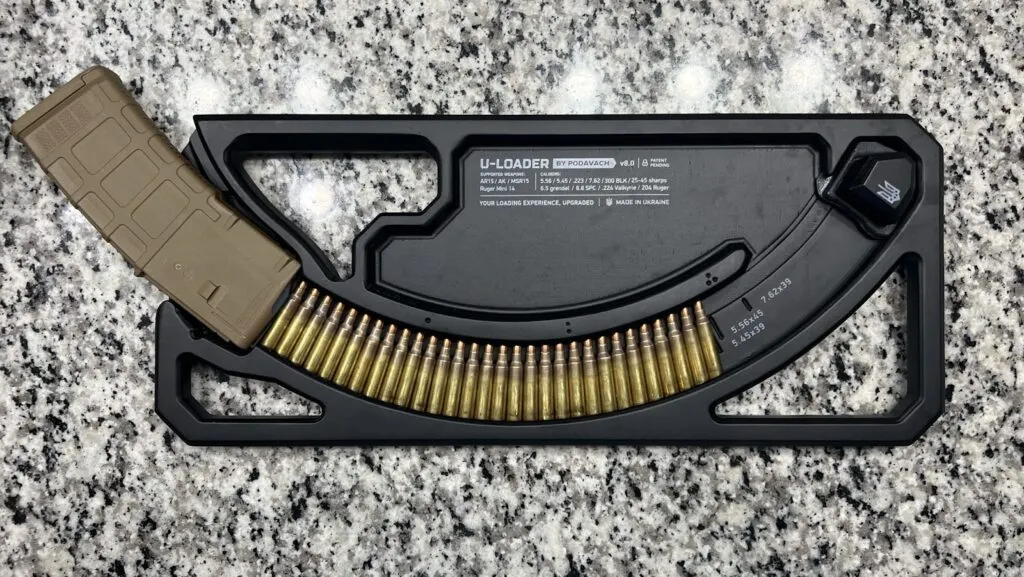 I used my U-Loader with 5.56×45, 5.45×39, & 7.62×39. During my use of the U-Loader, both 5.56 and 5.45 worked flawlessly.
When loading 7.62×39, I experienced binding that made loading 30 rounds at once very challenging, if not impossible. I resorted to loading batches of 10, and it was flawless. Whether this was an issue caused by the ammunition, user error, or just the tighter tolerances loading a larger cartridge, I was unsure.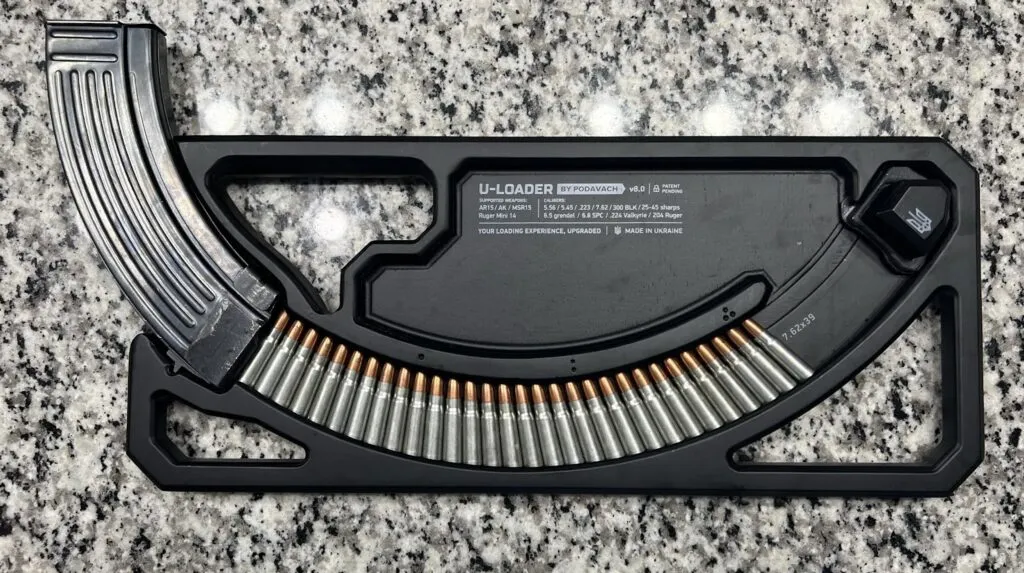 If you are in the market for a loader, I recommend you check out the U-Loader by Podavach.
Podavach Loader – The Need For Speed
Reviewed by: Brian Zerbian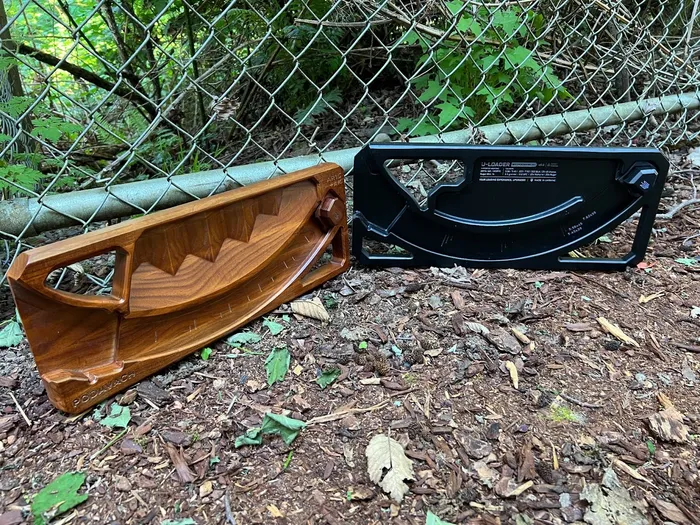 If you don't have the time to load your magazines round by round, then you should probably look at the Podavach U-Loader.
I can't lie, fine shooter, I love plopping down on the couch with a Coors Banquet, grabbing a 1000-round box of 5.56, and loading magazines one round at a time. All day long. It's a form of meditation for me.
But since I always keep at least 10 magazines fully loaded at all times, coming back to the range after a long day and having to load magazines takes what little juice I have left and puts it in the casket with Jerry Springer.
Too soon?
Sorry.
Anyway, when my brain has had enough for the day, I don't want to come and load magazines. I needed a speedloader, and a fine Ukrainian company by the name of Podavach was kind enough to send me two of theirs to make things a bit more expeditious.
So, I put them to the test to see if they were worthy of your bench. Let's get down to business.
U-Loader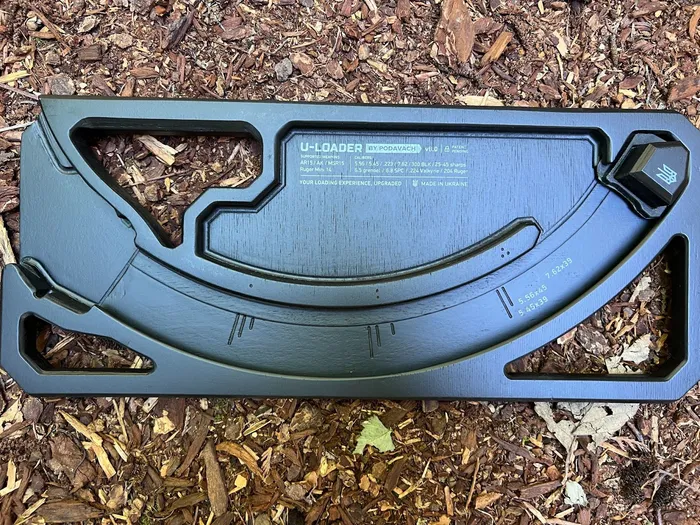 The U-Loader I received was all black and made of strong plastic material. If you plan on hitting an outdoor range where rain might be a possibility, this would be suitable for that situation.
But here's the downside: I could not get it to work. The tolerances for 5.56×45 were too loose, and rounds kept going everywhere but the magazine.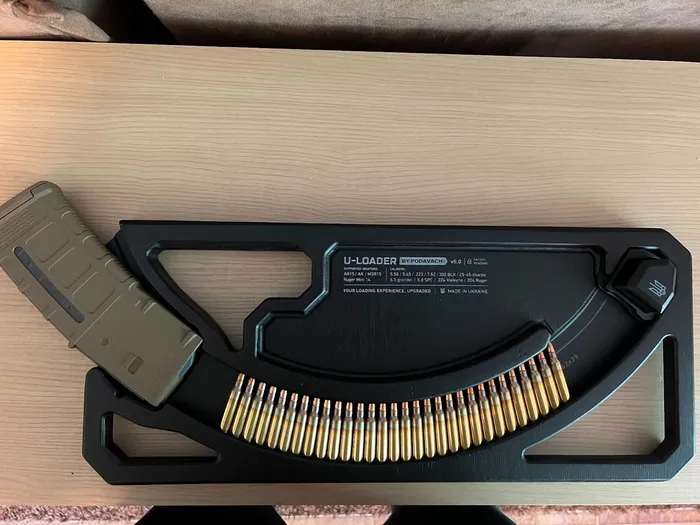 A fellow fine shooter and writer here at Gunmade (Hey Chris) was able to get his to work, but no matter how hard I tried, I could not get rounds in a magazine with my U-Loader.
And if you look on the Podavach website, there are 656 shooters who absolutely loved the U-Loader. So I'm thinking it might be my Magpul Gen 3 window magazines or me.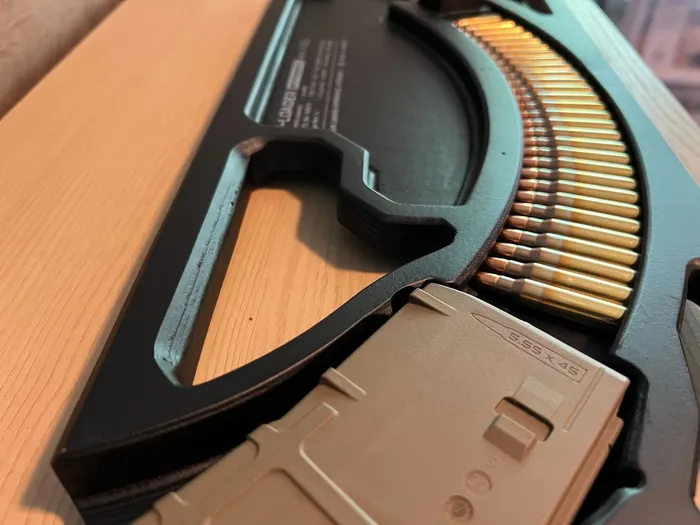 Could it have been me? Maybe. But then there was the…
X-Loader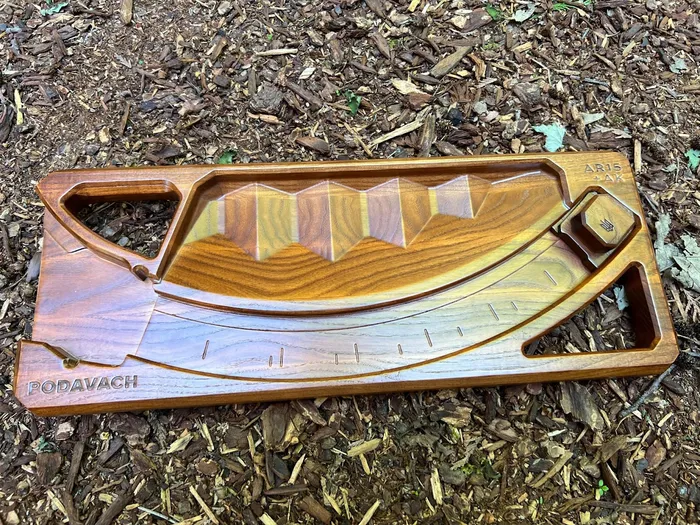 Ahh, I love this thing. I loved it so much that I picked a fight with my old lady just so I could sleep on the couch and play with it all night. The X-Loader, I mean.
This one here is most definitely worth your bench, fine shooter. The build material is premium ashwood and would work great for smacking an ATF agent over the head if your ammo runs dry.
It's not heavy enough that you won't want to carry it, though. The X-Loader feels like a high-quality mantle piece that you would find in a cigar shop. It's truly remarkable, and it works like a charm.
I did not have any trouble loading a magazine with the X-Loader. And I must have loaded at least 20 magazines with it, then I unloaded the magazines and did it again. And again.
Then I realized that it was six o'clock in the morning, and the old lady knew why I was "upset" about the sock on the ground.
Conclusion
We hope you enjoyed reading this review of the Podavach X-Loader and U-Loader. As you can see, these are two great products that can make your shooting experience more enjoyable and efficient.
Both Brian and Chris were impressed by the quality, design, and functionality of these loaders. If you are interested in getting one for yourself, you can visit the Podavach website and order yours today. Thank you for reading, and stay tuned for more reviews from our team.
Explore more