Remington 550-1 Review: A Classic .22 Rifle [2023]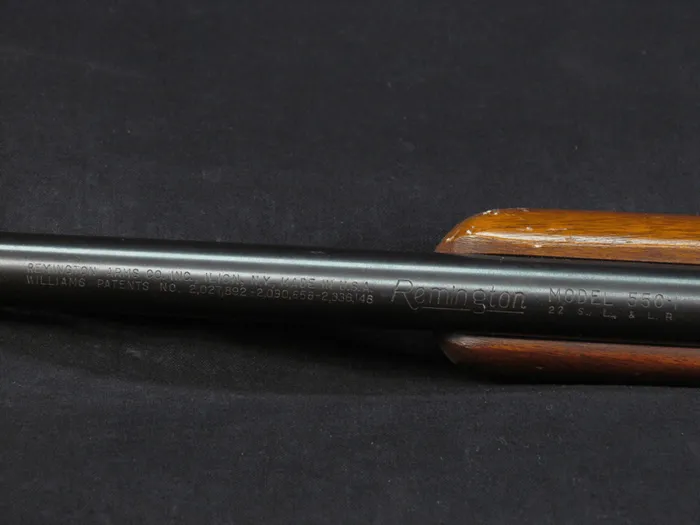 Remington 550-1 Review: A Classic .22 Rifle [2023]
Photo Credit – National Museum of American History
If you're reading this, it means one of two things: either you've inherited a Remington 550-1 rifle from your grandpappy and you want to know more about it, or the walnut stock caught your eye in the local gun shop.
Today, we'll talk about an oldie from the 40s and 50s – a Remington 550-1 review. This plinker comes with a floating chamber. I may have heard about a floating bolt, but a floating chamber? Never.
Surprisingly, the Remington 550-1 is a .22 S-L-LR (short, long, and long rifle) autoloading caliber rifle that's a solid shooter, as long as your model is in solid condition without many scratches.
I found that most folks are often surprised what this rifle can do if you properly take care of it.
You can find this gripping hunter's artifact on the market for a great price, and you have the best chance of finding it at local gun shops or an auction company, since they've been out of commission since the 70s.
Folks nowadays go for a Remington 700 ADL model in the .270 Winchester caliber. But, if you're a fan of the classic vintage feel of walnut and steel, I strongly recommend you check out this Remington 550-1 rifle.
The Remington 550-1 Product Overview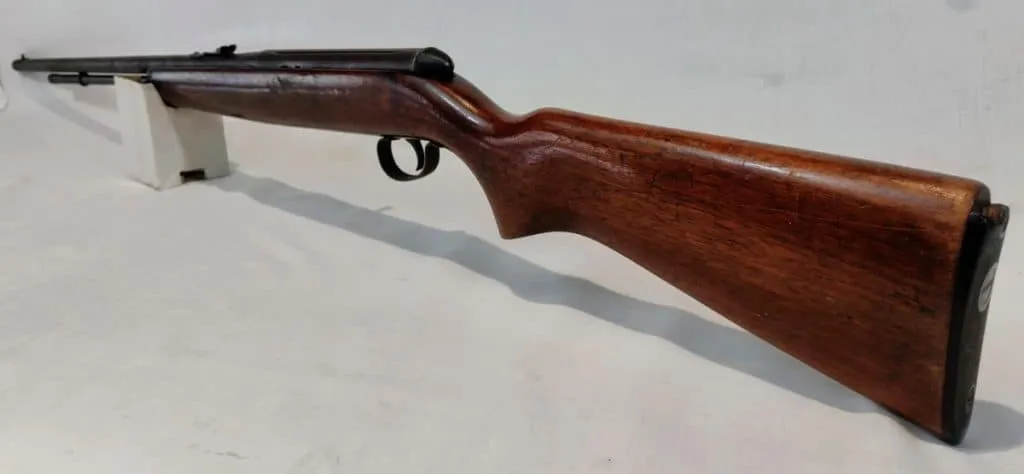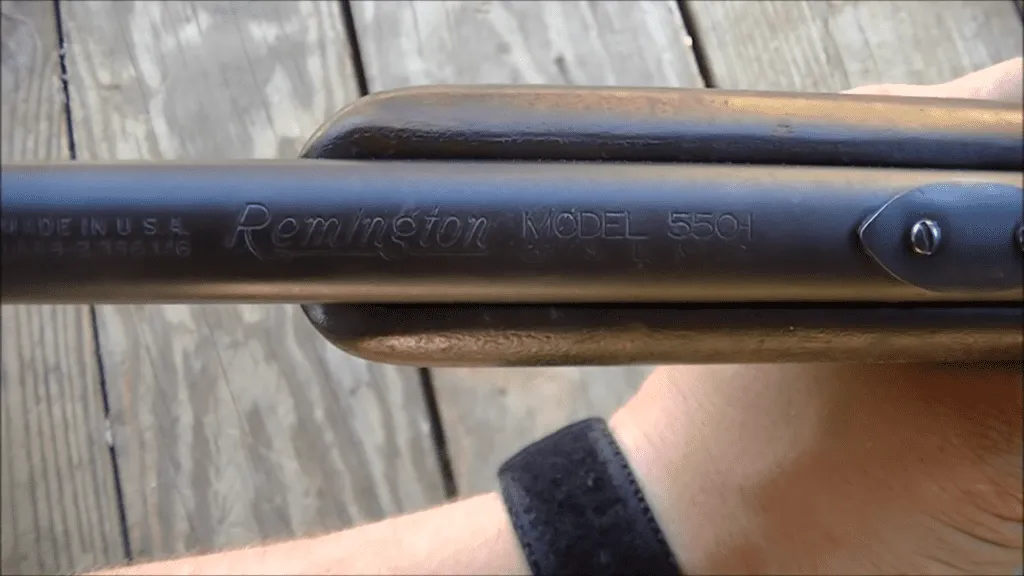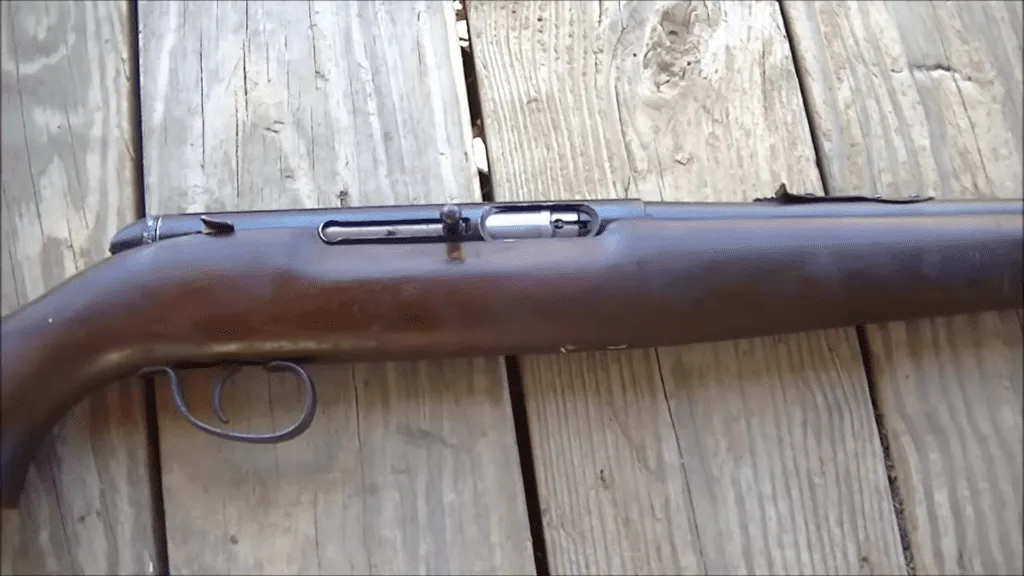 History of the Remington 550-1 .22 Caliber Autoloader
There's always something about a battle-hardened firearm that makes it stand out in history.
The Remington 550-1, at the time of making, was overbuilt in comparison to today's standards. Back then, it would've been a hassle to find a rifle that could cycle S, L, and LR shots with no problems among its competitor classic autoloaders, so I would presume it was pretty expensive.
Around 700,000 Remingtons were made from 1941 to 1970. But it's the unique floating chamber that cycles short, long, and long rifle bullets is what increases its antiquity value. You best believe it's highly sought out by collectionaires and fans of Remington rifles.
This autoloader was replaced by the 552 model, but the 552 is not that good because the steel was replaced with an odd alloy due to budget cuts.
You won't find it on popular retailers like Brownells or Sportsman's, as it's usually only up for auction. Expect to find some in great condition and some with scratches or stock discoloration.
Pro tip: You can find out the date of the make via the Remington date code on the barrel just above the receiver. Simply see the Remington manufacture dates and follow the instructions.
What's This Rifle Good For?
The Remington Model 550-1 is an often overlooked, but nonetheless acclaimed .22 caliber tube-fed rifle with a 24-inch barrel and scope that's easy to disassemble, clean, and reconstruct.
I'd recommend this for boar, coyote, and other small game. I wouldn't go as far to hunt deer with it, but it's still an impeccable piece of machinery that's great for both new and seasoned hunters. If you're looking for deer hunting rifles, check out our collection of .270 Winchester rifles.
The 550-1 has a sliding half-chamber that opens really fast. Тhe tube is smooth and feeds great, and it's what makes the cycling smooth. It's advised that you put a soft recoil spring and keep it lubricated at all times to achieve solid efficiency when hunting boar or waterfowl.
Even though it's a full 24-inch barrel rifle, it's light, it's handy, and it's the perfect tool to introduce rookie hunters to the fundamentals of sports hunting. A solid plinker.
Floating Chamber, External and Internal Parts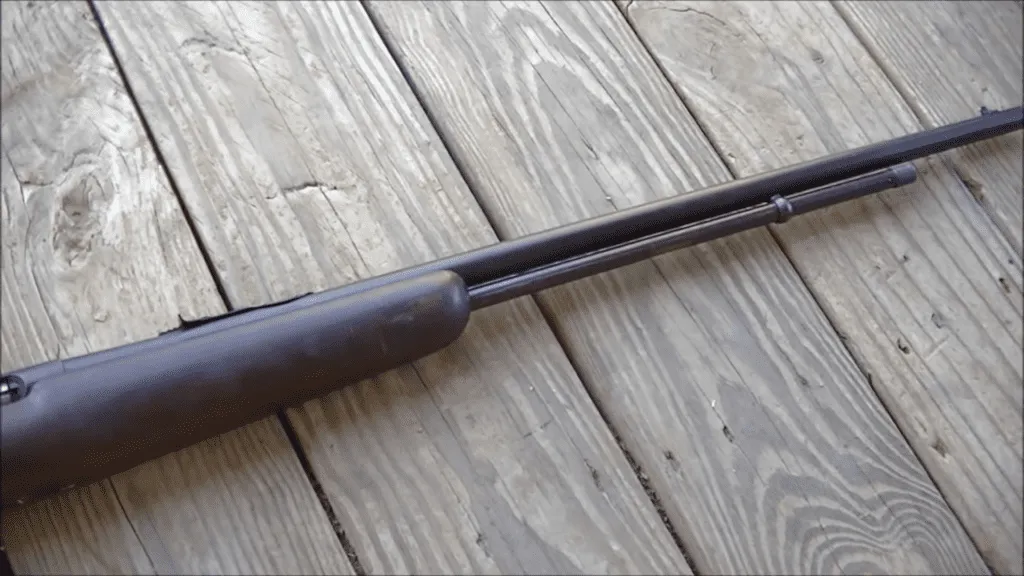 The Remington 550-1 autoloader with a blow-back action has a low-profile bolt handle that's on the left side. It cycles with no problem with its unique, one-of-a-kind floating chamber.
Most owners complain about the floating chamber, saying it gets dirty and wears out easily. The solution is to simply clean it regularly. With proper maintenance, it can feed and cycle all kinds of .22 caliber rounds, including sub sonics.
The safety is thumb-action and is pretty smooth, located on the right side of the receiver above the trigger. The deflector may wear out easily, but don't hesitate to replace it because the spent cartridges fly out really fast, so be careful.
It is advised that you also install a suppressor and it'll be as quiet as a mouse.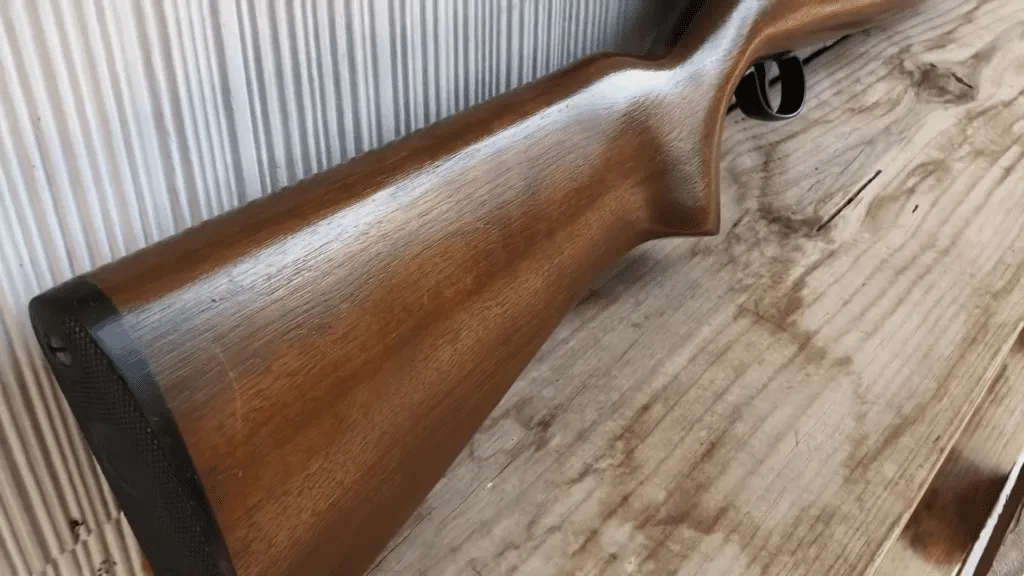 Additionally, if you decide to thread the barrel, you must also re-crown it because despite how reliable it cycles .22 caliber rounds, it's still an old rifle that requires pin-point precision and maintenance.
Pro tip: Don't reassemble the cross-threaded assembly with the big sear screw winds, because it's pretty complex to put together. You might need to visit a gunsmith for this.
Barrel, Sights, and Optics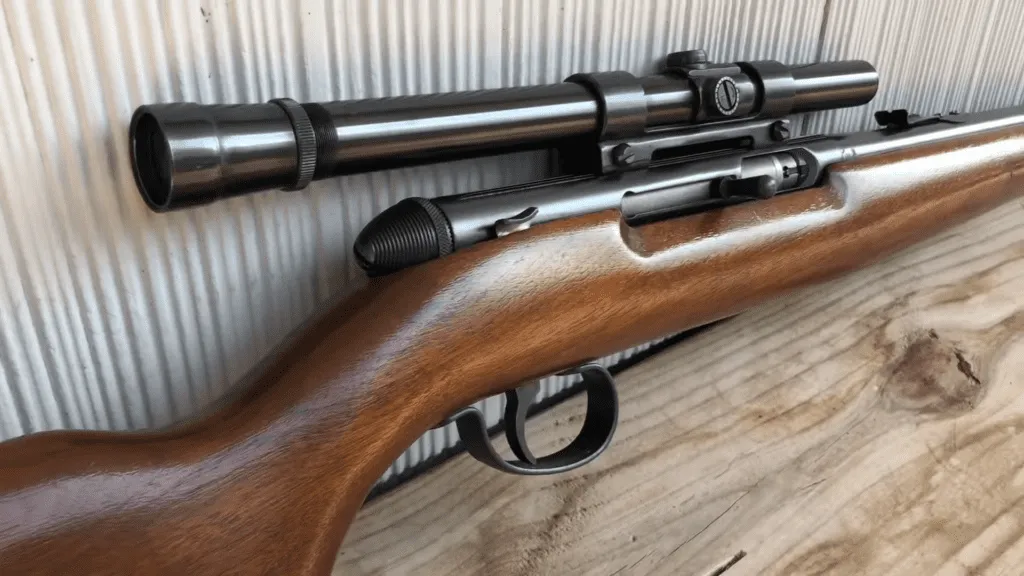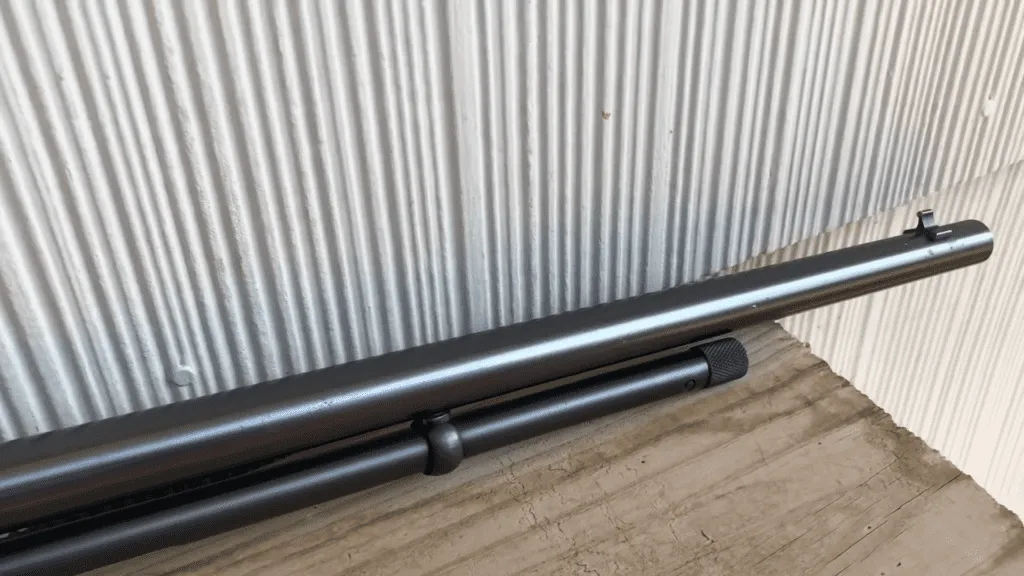 The rifle has 9.5mm dovetail rails for mounting a scope. It comes equipped with a weaver scope and original sights.
Usually, you can find it with a 4x Redfield scope on the grooved receiver, and the hard rubber butt-plate feels fine.
Additionally, you can drill and tap the receiver to install a brand new scope. Check out our rifle scope buyer's guide for more info.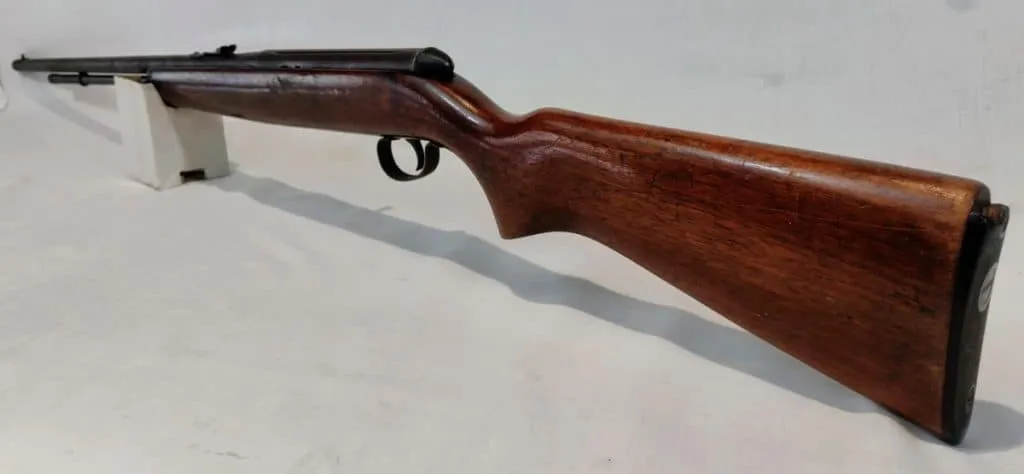 Remington 550-1 Specifications
| | |
| --- | --- |
| Make | Remington |
| Model | Model 550-1 rifle |
| Caliber | .22 S, L, and LR |
| Action | Semi-auto (bolt action rifle also available) |
| Capacity | 12+1 or 15+1 |
| Overall length | 43 inches |
| Overall weight | 128 oz. |
| Barrel length | 24 inches |
| Barrel material | Steel |
| Barrel twist rate | 1:16 |
| Carrier Finish | Blued |
| Sights | front fixed dovetail, rear adjustable |
| Stock | Varnished rosewood or Walnut |
| Upper receiver | Floating chamber |
| Pistol grip | Varnished rosewood or walnut |
The Pros & Cons of the DPMS AR-15
Pros
Reliable, old-school classic rifle
Great value for a used gun
Unique floating chamber that offers solid feeding and cycling
Lightweight and suitable for both rookie and seasoned hunters
Good aftermarket value
Cons
Floating chamber gets dirty easily
Can be hard to find
Firing pin almost always needs a replacement in old models
What Do Others Have to Say About the Remington 550-1?
The Remington 550-1 is difficult to research and it took a lot of effort to scour through the forums. Here's what some happy, and some concerned customers have to say about it:



Alternatives to the Remington 550-1
Here's a couple of interesting plinking rifles that are similar to the Remington 550-1.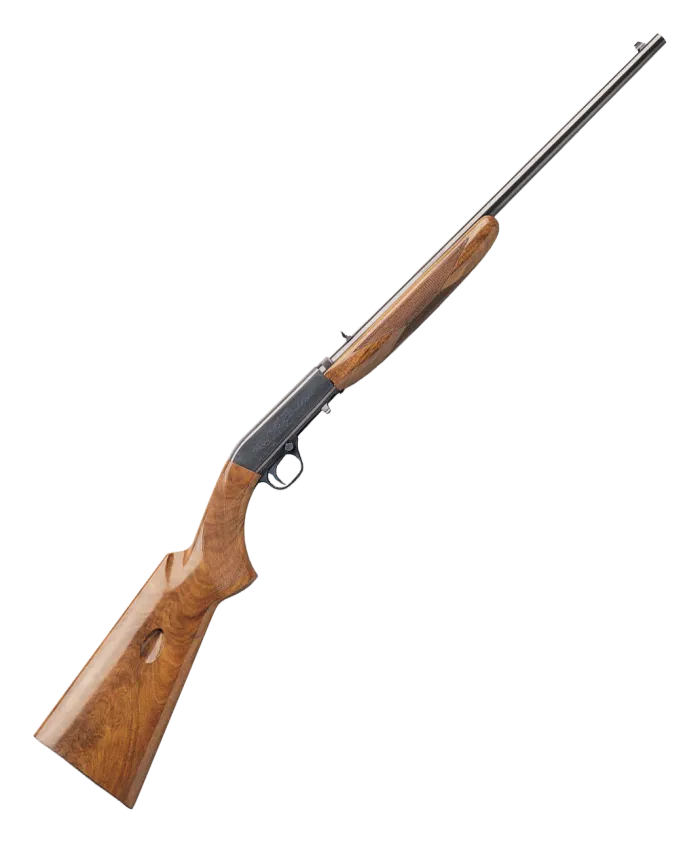 The Browning Semi-Auto .22 caliber rifle is a classic plinker and varmint rifle.
It feels similar to the Remington 550-1 in weight, and it has a 10-round capacity. It's around 19 inches long and it cycles well.
It's a good choice for those of you who are used to the walnut wood feel.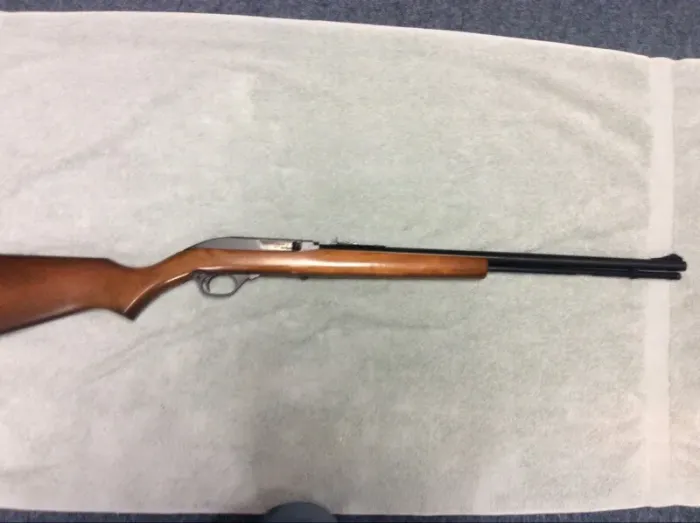 This is another woodland classic. The Marlin 60 Model has been in production for almost over 60 years, but now it's made by Remington. So, you can say that it's a solid replacement for the 550-1.
It's a semi-automatic autoloader with a 19-inch barrel length, hardwood stock with a walnut finish, and it weighs 5.5 pounds. It has a 14-round capacity, and shoots like a breeze with solid reliability. Plus, it's corrosion-resistant.
Some gun owners complain that it's slow to reload, but you can trust the high capacity.

Last but not least, here's the Ruger 10/22 standard carbine in the .22 LR caliber. 
It's a 10+1 rounder with an 18.5-inch barrel and a blued finish that has been a standard, just like the rest of these rifles. The only thing that separates it from the rest is the removable magazine type for extra fast reloading.
The Ruger 10/22 has been the U.S. hunter's favorite plinker with a cemented reputation and unmatched small game hunting performance. It's been around since the 60s, and the legendary action and rotary magazine is a staple of reliability.
Conclusion: The Remington 550-1 Is an Excellent .22 Caliber Rifle With a Vintage Feel
When talking about used guns, there's not much to say about this little Remington piece of history other than that it impresses most hunters with its flexible condition and longevity.
That's the reason why I chose to write this piece and go over the rifle's features. Overall, it fares quite well for small-game hunting like turkey. Additionally, you can check out our buyer's guide if you're looking for a sturdy waterfowl shotgun.
To recap, the Remington is a tube-fed 12 or 15-round .22 caliber rifle that can eat short, long, and long rifle bullets. You can expect a failure to feed once every hundred shots, but hey, it's an oldie.
I've seen and heard a lot of praise from hunters about how easy it is to restore a used and somewhat rusty Remington 550-1 back to its former glory, and apart from how some folks may struggle to find this classic beauty, I can say that it really stood the test of time.
If you ever happen to snag one, be sure to thoroughly clean it and replace some minor parts.  I'm sure it will shoot like a breeze with some Federal Champion HV .22 LR 40-grain or Remington High Performance 22 Hornet 45-gr PSP bullets.
For more info, check out our best ammo buyer's guide to find some cool and cost-effective .22 caliber bullets for your Remington 550-1.
Explore more