Ruger 22 Charger Takedown Review: An Excellent SHTF Firearm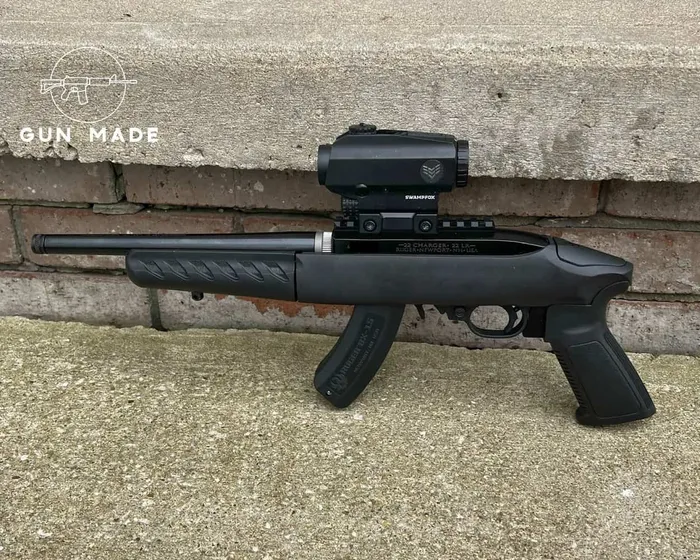 Ruger 22 Charger Takedown Review: An Excellent SHTF Firearm
Introduction
I would venture to guess that many of you, if not all of you, are familiar with the Ruger 10/22. It's one of the most popular, reliable, and customizable .22 LR rifles on the market. The Ruger 22 Charger is an extension of the 10/22 line, and this takedown model increases the versatility to another level.
Not having a stock already makes this a very short firearm, but to be able to essentially "cut it in half" with its takedown functionality, you wind up with a solid option for a backpack gun!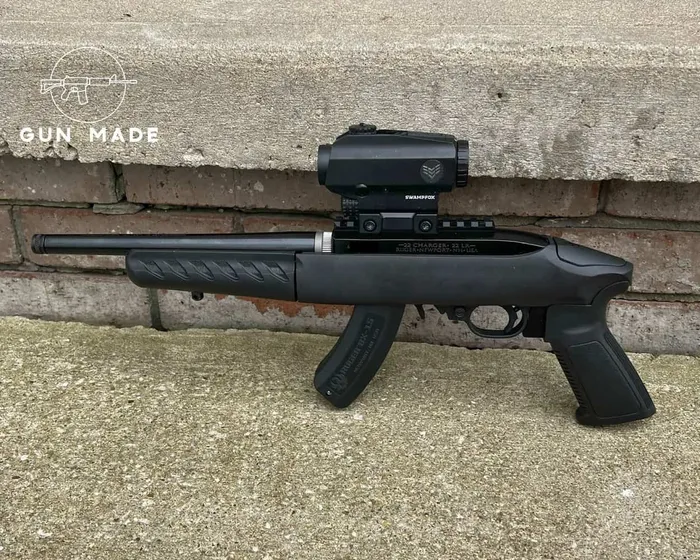 Ruger 22 Charger Takedown Review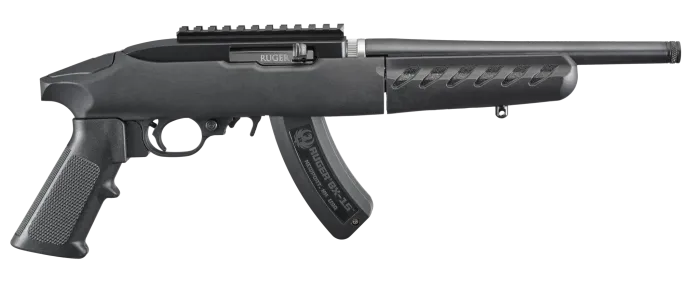 Specifications
| | |
| --- | --- |
| Caliber | 22 LR |
| Capacity | 15+1 Rounds |
| Barrel Length | 10 Inches |
| Overall Length | 19.25 Inches |
| Weight | 51.5 Ounces |
| Sights | Picatinny Rail Installed |
| Twist | 1:16" RH |
| Grooves | 6 |
Pros & Cons
Sometimes you have to grasp for cons, and this is one of those times. Overall for the price, there isn't much to complain about. While I understand there is no room for stock backup sights on it, I always prefer my guns to have them because I'll never truly rely on optics. I knew it wouldn't have any, but it's still a slight "con" in my book.
Pros
Compact and Discreet
Reliable for a rimfire firearm
Tons of accessories available
Threaded barrel
Cons
A bit loose at the takedown connection point
No stock sights
First Impressions & A Range Test
This takedown version of the Charger came nicely packed inside a Ruger branded soft zippered case. Inside the case, you'll find a 15-round magazine and a UTG bipod. I honestly didn't find myself using the bipod, but it was a nice addition.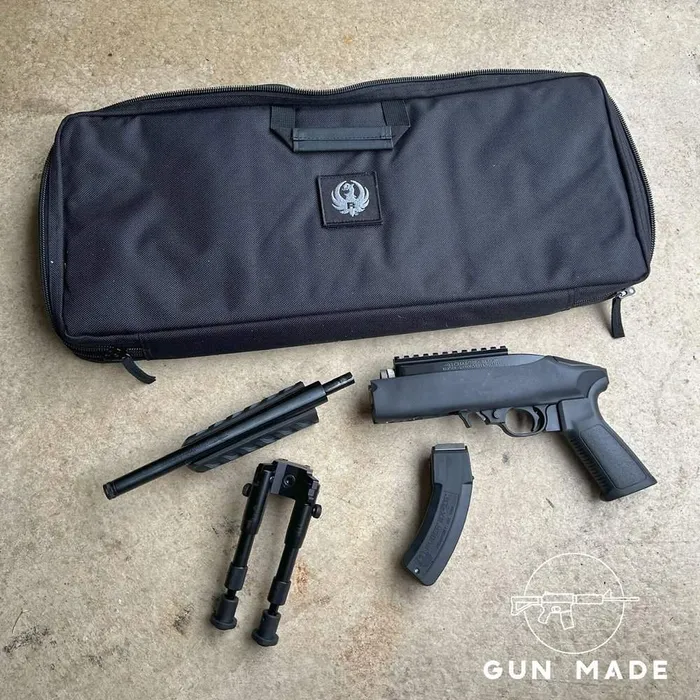 Reliability
We all know that .22s are notorious for having a few more reliability hiccups than centerfire calibers, so you need to expect a few over the course of hundreds or thousands of rounds. I put a total of 600 rounds through it and saw eight failures.
I ran a variety of ammo that included 40-grain Federal AutoMatch LRN, 36-grain CPHP, and good old 40-grain Remington Thunderbolts.
Accuracy
Given that the Charger comes without sights and just a Picatinny rail, the optic that you choose to use with it will play a large factor in its accuracy. I wound up using a Swampfox Blade, which is a 1×25 prism scope that is designed for closer distances.

After a few quick adjustments to the Blade, I was easily hitting my 6" and 8" gongs out to 50 yards.
I see the Charger being more than accurate enough, even for small-game hunting.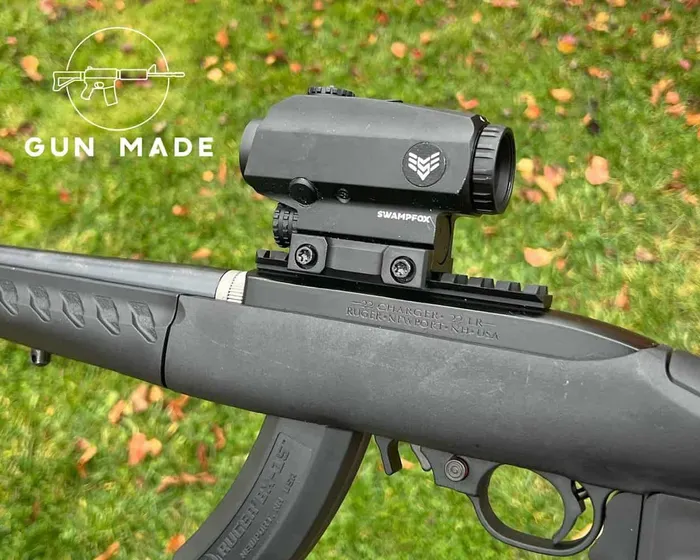 Overall Feel
I love how light this Ruger is…I mean, that's the point, right?
You can easily shoot it one-handed, thanks to the low recoil and low weight. It's a tad awkward to try and shoot it at shoulder level while standing due to the lack of a stock, but once you add the bipod for something extra to grip, it's not too bad.
Features
While this isn't the top-of-the-line Charger, it's also not the base model. Let's take a look at what makes this a good "upgraded" option at a reasonable price.
Attachment Points                
Earlier in the article, I mentioned a ton of accessories for this gun. To use those accessories, you have to have a way to attach them, right? Up top, you'll find a Picatinny rail for your scopes and optics.
Down below, under the barrel, you'll find a bipod/sling stud. This particular model doesn't have a brace mount, but you can order a model that does if you'd like.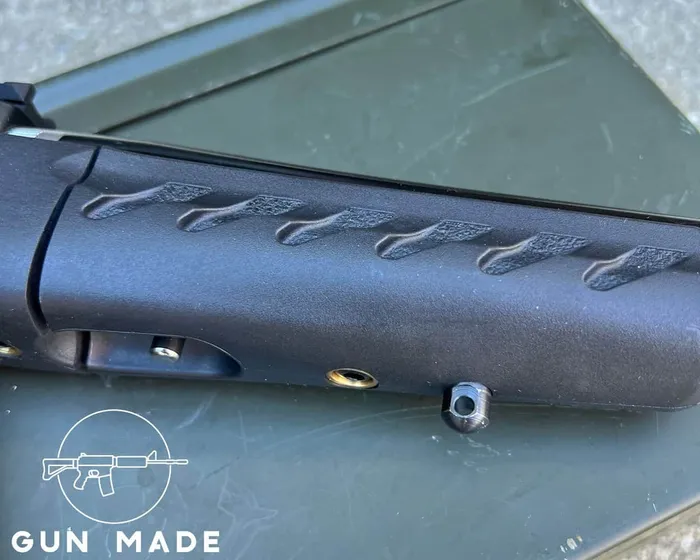 Controls and Trigger
The controls are basic, and there isn't much to discuss, but we like to touch on them. The cross-bolt safety, bolt handle, and magazine release are all standard but easy to manipulate. I read somewhere that the magazine release is actually larger than average on this one, but if it is, it wasn't noticeable to me.
The trigger is nice and crisp, just like on a standard 10/22. The light trigger pull makes for easy and seamless follow-up shots. For those who complain about how "horrible" the 10/22 triggers are, I'm honestly a bit confused about what they would expect. I have no complaints about this trigger.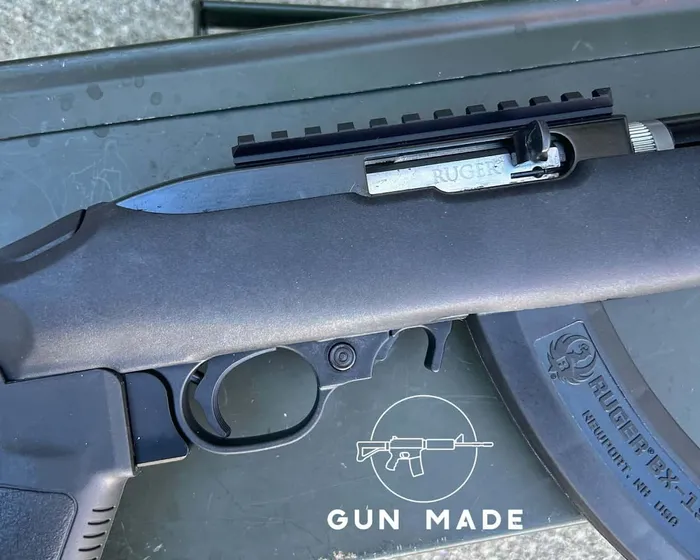 Magazine
When it comes to magazines for your Ruger Charger or Ruger 10/22, I always suggest sticking with the actual Ruger branded ones.
They've proven to be durable, easy to load, and aren't too expensive, either. This 22 Charger came with a 15-round magazine, a nice height to use with the included bipod.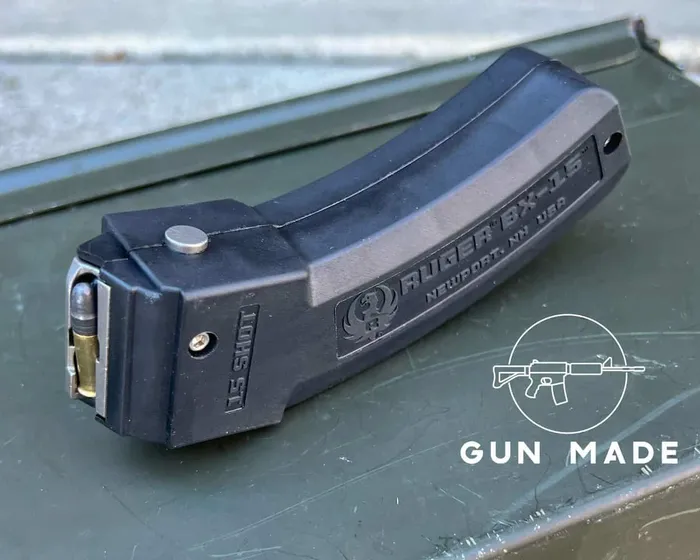 Grip
On this takedown model, the grip is a step above your standard AR-style one. It's slicker than I typically would like, but with the little amount of recoil that naturally comes with a .22, you don't really need much more.
I'd probably keep this one installed, but it's easy to swap out if needed.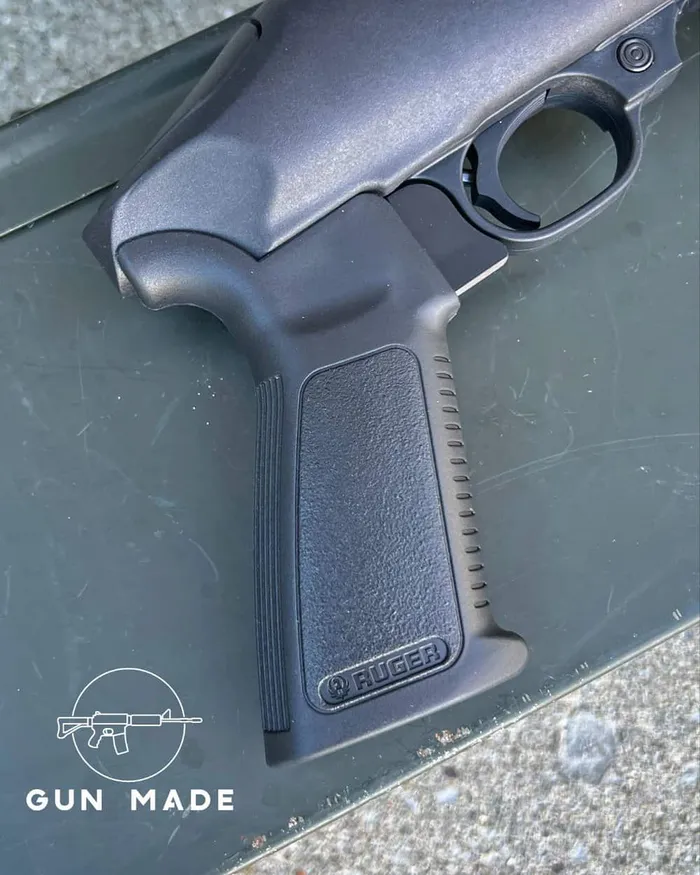 Accessories
Even though I was using a prism scope for my testing and evaluation, I would probably go with a single red or green dot reticle if I kept this gun.
The Liberator II features a 2 MOA dot, ten brightness settings, and Shake N Wake motion sensing auto on/off. It has a great battery life of 10,000 hours on a medium setting, which will keep you running for many, many range trips.
As long as you live in a state that doesn't have any crazy magazine capacity laws, do yourself a favor and pick up some of the 25-round Ruger mags.
Save your precious range time for shooting, not for reloading. There are some aftermarket magazines, too, but I've found the Ruger ones to work better than most of the others I've tried.
Alternatives

If ultra-compact isn't necessarily your style, but you still want a very reliable and accurate .22LR, check out the Ruger 10/22.
They are affordable, easy to find, and there are a ton of accessories out there to make them your "own."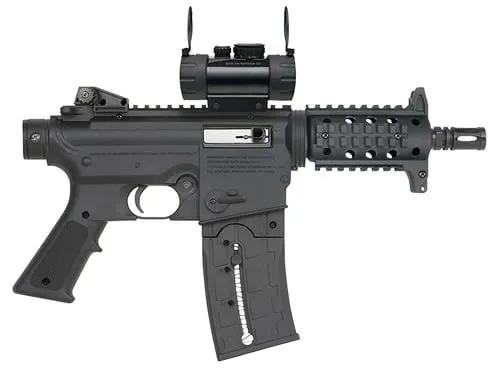 One of my first ever .22LR carbines was a Mossberg 715T, which is essentially an AR clone. I personally found it to be reliable, as far as .22s go. The 715P is the pistol version, which comes in at a short 15" total inches in length. They are extremely affordable but have fewer accessories that will fit it without additional modifications.
FAQs
Is a Ruger 22 Charger accurate?
Since the Ruger 22 Charger doesn't come with sights, its accuracy will be heavily dependent on your choice of optic and your skill set. With that being said, the gun itself is definitely capable of being very accurate.
How much does a 22 Charger cost?
While the MSRP is $509 for this takedown model or $379 for the standard model, you can typically find them for around $375 and $275, respectively.
Is the .22 Ruger Charger good enough for self-defense?
I'm typically of the opinion that you should use whatever firearm you are comfortable and confident with to defend yourself. I would not choose a .22 LR firearm for self-defense, but I would choose one over not having any firearm.
Conclusion
Prior to handling and shooting the 22 Charger, if you had asked me if I wanted or "needed" it, I probably would have said no. My answer has since changed. I don't "need" it, but I do want one. The prepper in me loves the idea of having such a compact option to throw a bugout bag along with a few hundred rounds and still not be weighed down too much.
You may not be hitting a target one mile out with it or taking down any big game with it, but it sure is a fun gun to have at the range and a good one in a survival or SHTF situation.
Explore more