Ruger LCP .380 Review: A Very Popular Pocket Pistol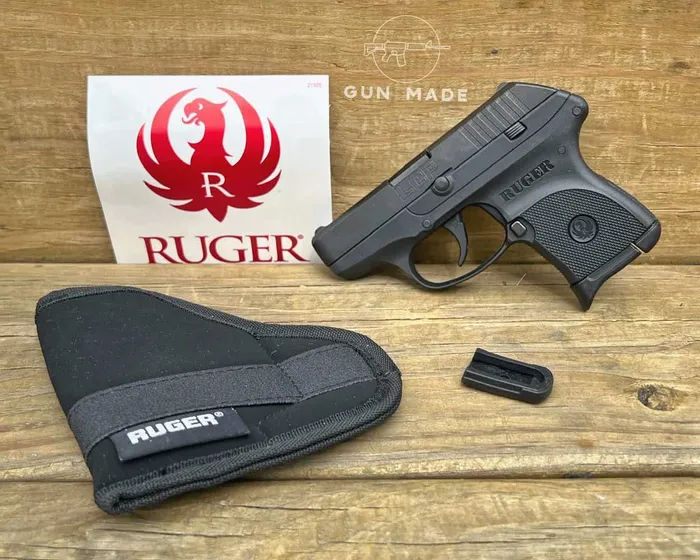 Ruger LCP .380 Review: A Very Popular Pocket Pistol
The Ruger LCP (Lightweight Compact Pistol) .380 was released back in 2008 and definitely lives up to its name. It's so lightweight and compact that it can literally fit and be carried in your pocket.
It seems that people are on one side of the fence or the other regarding their satisfaction with the LCP. Let's take a look at the finer details offered by the LCP in our Ruger LCP .380 review, and you can decide which side of the fence you would reside on.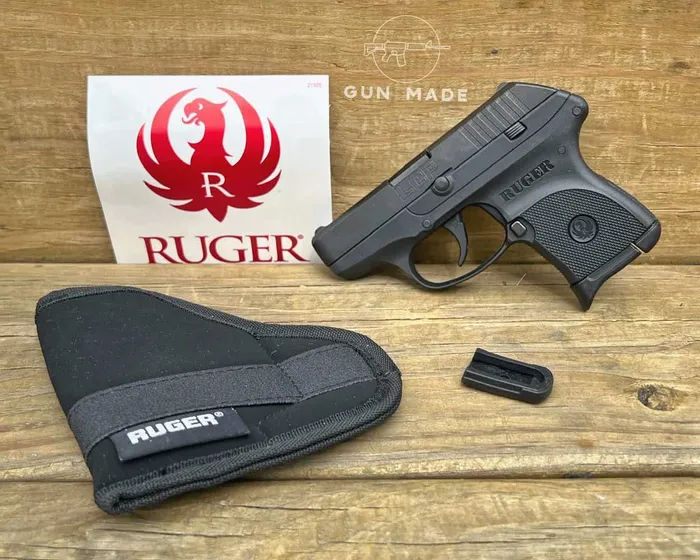 Ruger LCP .380 Review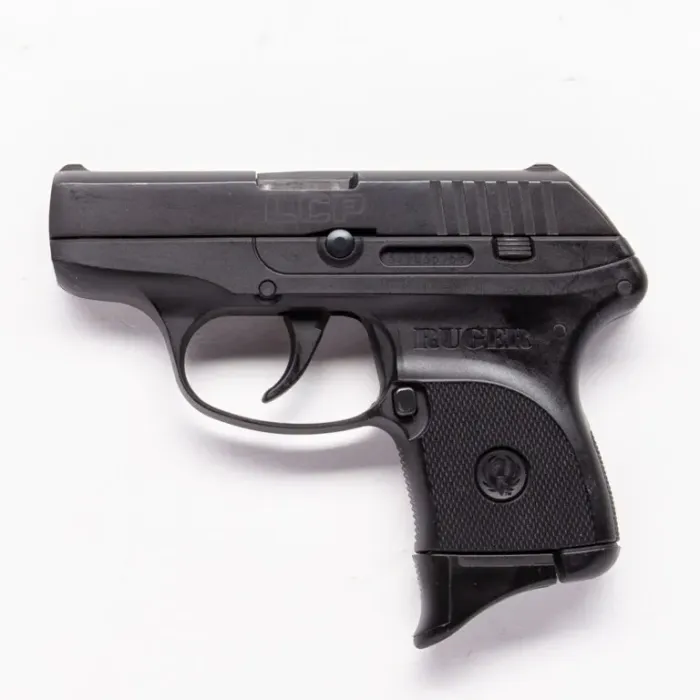 Specifications
| | |
| --- | --- |
| Caliber | .380 Auto |
| Capacity | 6+1 Rounds |
| Barrel Length | 2.75 Inches |
| Length | 5.16 Inches |
| Width | 0.82 Inches |
| Height | 3.60 Inches |
| Weight | 9.6 Ounces |
| Sights | Integral Front and Rear Slides |
Pros & Cons
Pros
Lightweight and compact (obviously!)
Affordable to purchase and shoot
Cons
Only a 6+1 capacity
Integral sights are difficult to aim with
Frame/grip is too small for some people
Range Report: Reliability and Accuracy
I'd like to preface this section with a reminder that I have very large hands. I'm making sure to say this because, for me personally, the LCP was rather hard to shoot. For those of you with smaller hands, you may have a completely different shooting experience with it.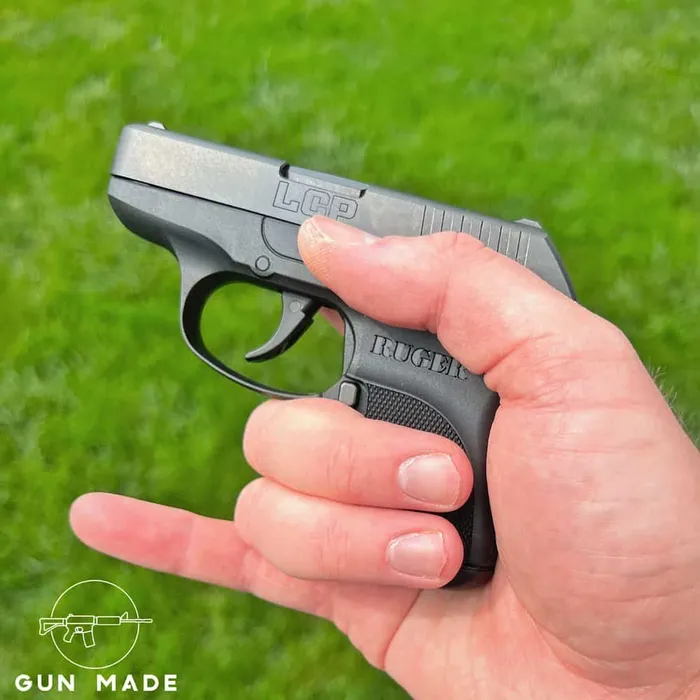 Reliability
Since I don't own or typically shoot .380, I had a limited amount of ammo on hand. I wound up putting 170 rounds through it. I had 120 rounds left of 90-grain PMC Bronze FMJ and then purchased a box of 95-grain Speer Lawman FMJ. I was pleasantly surprised that all 170 went through the LCP with no issue. Not a single malfunction.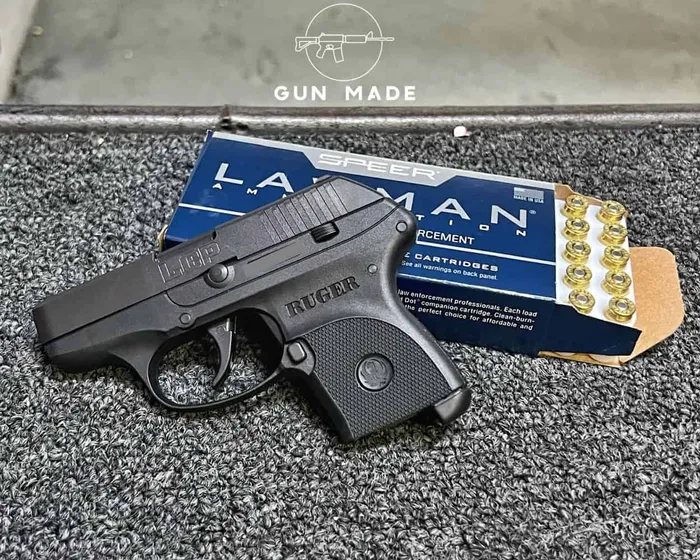 Accuracy
This is where it gets tricky. Accuracy for me was not great. Again, it was hard for me to get a proper grip on the gun to feel confident with it. The range that I shot the LCP at both times was also not well lit, so the blacked-out integral sights were tough to clearly acquire for every shot.
Given the size of the gun, for the first 60 rounds or so, I kept the target within five yards. At that distance, I was able to maintain 3-inch groupings, but anything further than five yards was a crap shoot. I never say plain old operator error is impossible, but not being able to hold the gun comfortably paired with the not-so-great sights, made it very difficult to maintain solid accuracy.
Features
Being such a well-priced budget handgun, you shouldn't expect a ton from the Ruger LCP. I always like to set expectations, so it's clear that we aren't comparing apples to oranges, or in this case, budget guns to competition guns.
Grip
Setting the overall size of the grip aside for a second, let's look at the grip texturing. The grip texturing is a nice checkered pattern that is raised enough to lock into your hand but not so much that it would cause any snagging issues on your clothes. If only the grip was a bit taller, I would actually really like the grip.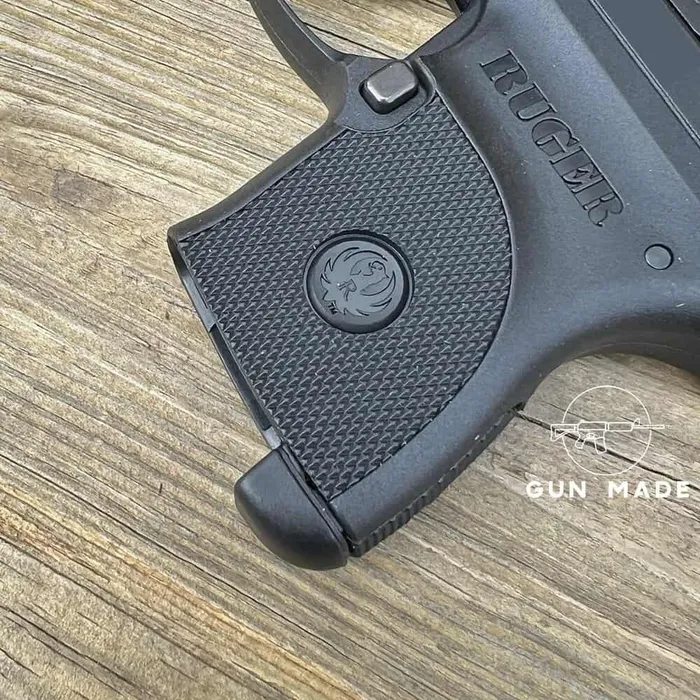 Sights
The sights are easily my least favorite aspect of the LCP. The front and rear sights are integral to the slide and are completely black with no colors to contrast. They are very difficult to acquire really at any distance. Then, given the fact they are integral, there are no aftermarket options available either. All you can really do is paint the sights yourself, which is not a great solution.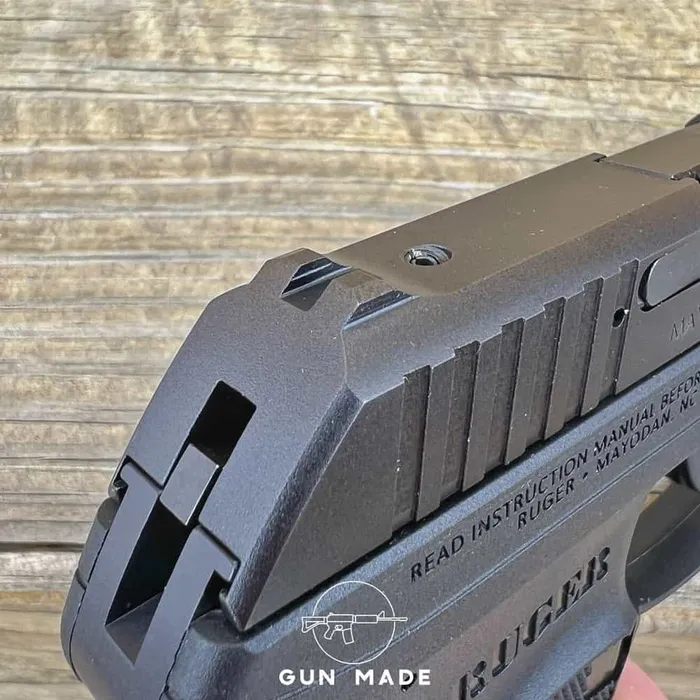 Controls
As expected, the slide stop and magazine release are extremely small. I don't have much of an issue with the mag release, aside from having to adjust my grip to press it, but that's just due to the grip size vs. my hand size.
The slide stop lever, however, is much too small and too close to being flush. I had a hard time getting it to catch or release the slide, so reloads via the slide release would be out of the question.
I think Ruger could have easily bumped out the lever slightly, and not many people would have complained…I know I wouldn't have. Thankfully the slide has decent serrations, making reloading easier that way.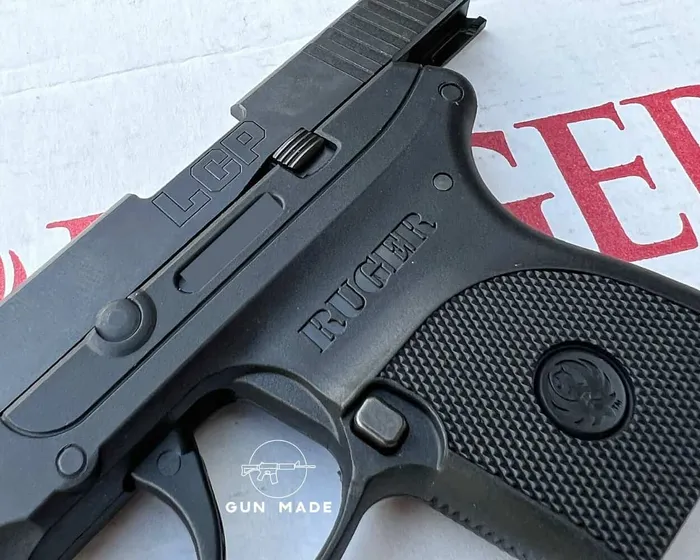 Trigger
If you like longer and heavier trigger pulls, the LCP is for you. Since there is no manual safety, the long and heavy pull will help to mitigate any accidental discharges. While it is longer than I like by far, it's consistent. It seemed to have a later-than-average reset, but it was crisp. It's by no means a great trigger, but it's also not a horrible trigger.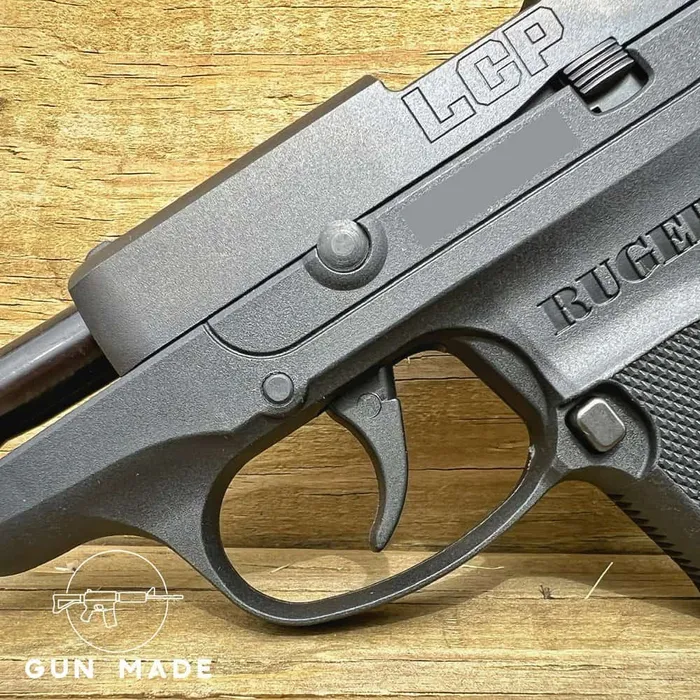 Magazine
There isn't much to say about the magazine. The LCP comes with one 6-round magazine, a pinky extension base plate, and a flush base plate. I had some trouble at first getting the magazine to seat properly, but once I paid attention to really pushing it home, it was fine.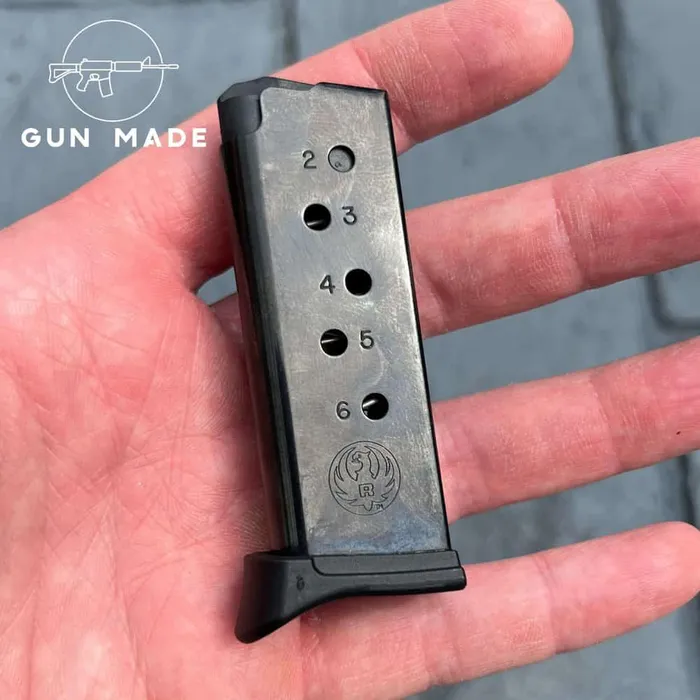 Accessories
With the lack of an accessory rail, the sights being integral, and no optic-ready slide, you're limited in options. However, there are a few popular accessories out there that are worth checking out.
If you take the time to adjust the laser properly, it can help to improve your accuracy, especially at farther distances. Another positive aspect of mounting this on your LCP, is it gives you a little more space to place your support hand thumb near the front of the trigger guard. I'm not a huge fan of lasers, but this one has plenty of positive reviews.
I love weapon-mounted lights, and this one by Viridian is one of the few available for the LCP. It boasts 140 lumens with a run time of two hours. This new Gen 2 model has an INSTANT-ON feature, so the moment you draw, it turns on. It's a neat feature that saves you the hassle of manipulating buttons or switches.
Alternatives
If you're set on going the .380 route, I'll recommend a few alternatives to consider. However, I will offer my two cents and say that I believe it's worth stepping up to a 9mm handgun, so I'll suggest one of those as well.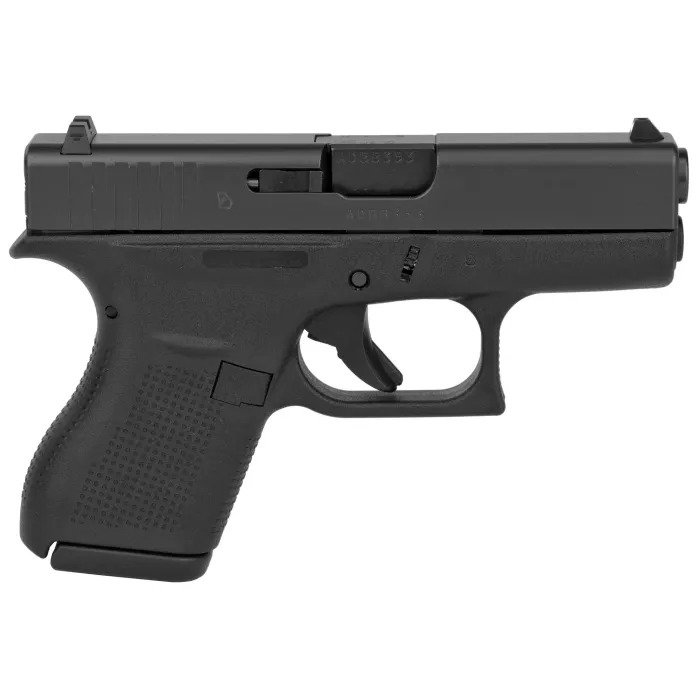 If you're already working with the Glock platform, I would recommend checking out the G42. You'll still only get a 6+1 capacity, but the controls are easier to manipulate, and the sights are an improvement comparatively. Not to mention, you get the reliability that comes with almost every Glock.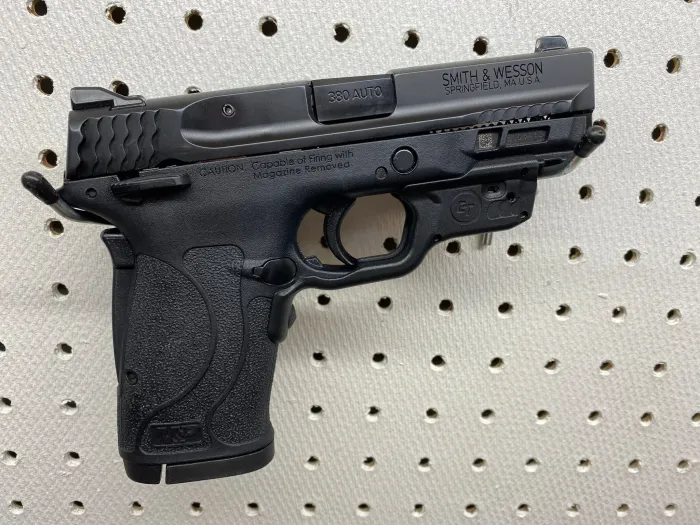 If I was to get a 380, the Shield EZ would be it. While the frame and grip will be a bit larger, you'll get two extra rounds (8+1), which doesn't sound like much, but could save your life. It also has a Picatinny rail to mount your favorite accessories. Then, it has a nice crisp trigger and an easy-to-rack slide.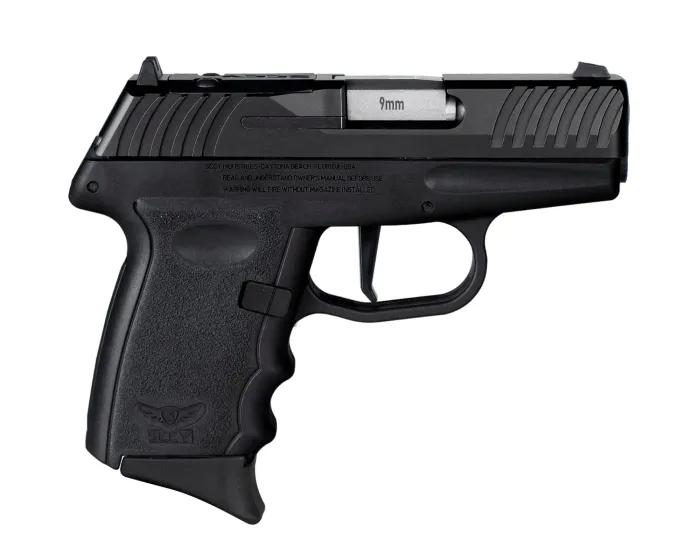 Sticking with the budget and compact theme, the SCCY DVG-1 RDR is a 9mm option that will give you a nice upgrade in features from the LCP, higher capacity, and more stopping power. You'll get a 10+1 capacity, optic-ready slide, and a lighter trigger pull.
FAQs
Is the Ruger LCP .380 good for self-defense?
Ultimately, I'll let you, as the reader make your own decision. With that being said, I wouldn't consider it a great self-defense gun due to its caliber and capacity, but any gun is better than no gun..
What does LCP stand for?
Many people are familiar with the LCP, but not as many probably know what it stands for. To be honest, I didn't until I started working on this review. LCP stands for "Lightweight Compact Pistol".
Is 380 more powerful than 9mm?
Simply put, no. 9mm is more powerful than .380. People often choose .380 due to it having less recoil. However, many times, the handgun that is chambered in .380 is often smaller, which can offset the lower recoil from the ammunition.
Did Ruger LCPs have a recall in the past?
Back in 2008, there were reports of LCP pistols discharging when dropped onto a hard surface with a round in the chamber. Ruger offered free "safety upgrades" to select LCPs, and I believe even would send your gun back with an extra magazine or something like that. It's nice to see a company stand by its product and fix what needs to be fixed.
Conclusion
If you're looking for an ultra-compact and affordable .380 pistol, the LCP is worth checking out. However, I would likely look elsewhere if you are looking for a concealed carry gun or home protection gun. With the low capacity, poor sights, and limited accessories, the Ruger LCP is definitely a niche gun made for those wanting a true "pocket pistol."
Explore more