Ruger Security-9 Review: Affordable Personal Security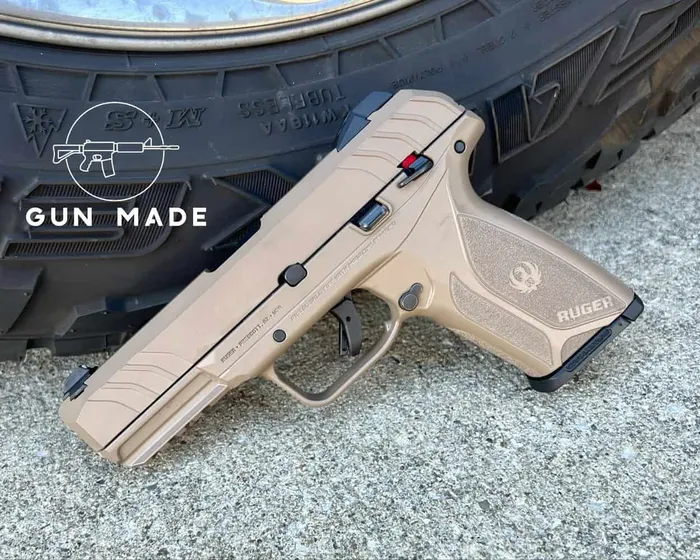 Ruger Security-9 Review: Affordable Personal Security
Affordable doesn't always mean cheap. In the case of the Ruger Security-9, it definitely doesn't. I've always been a fan of testing and evaluating "budget" firearms, so I was excited to get my hands on the Security-9. With it constantly being compared to the Glock 19, I'll be sure to draw some distinctions later in the article, but let's take a closer look at the Security-9.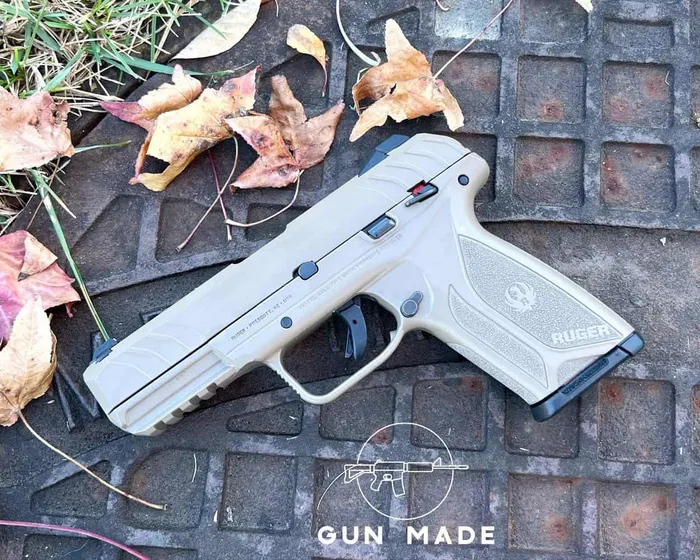 Ruger Security-9 Review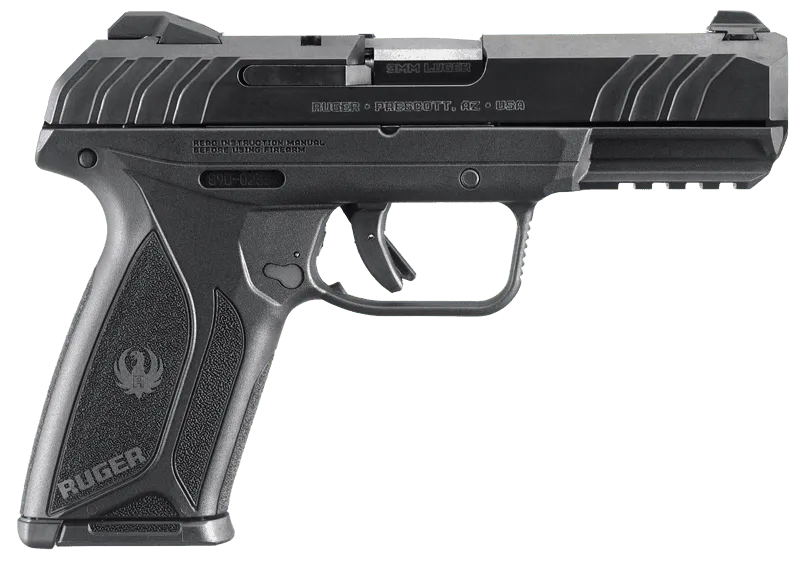 Specifications
| | |
| --- | --- |
| Caliber | 9mm Luger |
| Capacity | 15+1 |
| Barrel Length | 4 Inches |
| Overall Length | 7.24 Inches |
| Width | 1.02 Inches |
| Height | 5 Inches |
| Weight | 23.8 Ounces |
| Sights | Drift Adjustable |
Pros & Cons
Pros
Ergonomic and a comfortable shooter
Very affordable – typically found under $400
15+1 capacity
Cons
Controls – difficult to manipulate the slide stop and safety
Stock sights are some of my least favorites
From Average First Impressions to Surprising Range Time
The Security-9 comes with two 15-round magazines, and this specific one has a thumb safety. It's hard to put into words, but it felt a tad "wimpy" when I first picked it up. The grip texture isn't too aggressive, the controls seem a bit small for their size, and it actually felt lighter than its stated weight at almost 24 ounces.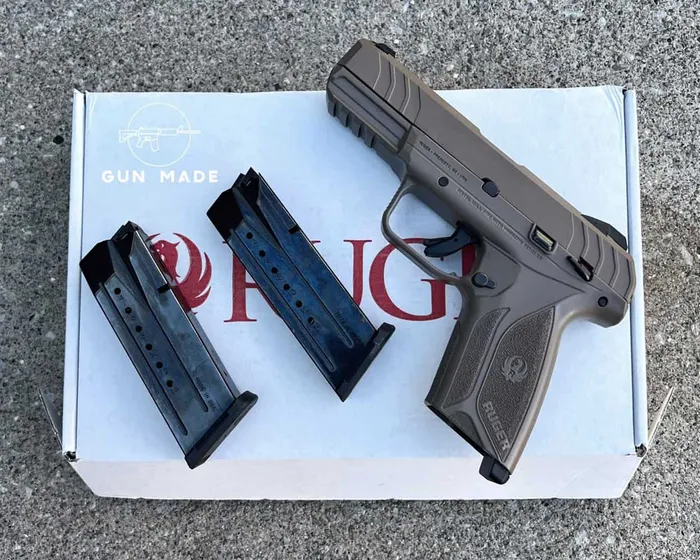 Overall Feel
Regardless of how it felt right out of the box, my feelings started to change once I got to shoot it. It fits well in hand, and once the loaded magazine is inserted, it definitely feels more sturdy. It was comfortable to shoot even in colder conditions, but I would've liked the grip texture to be a little bit more aggressive overall.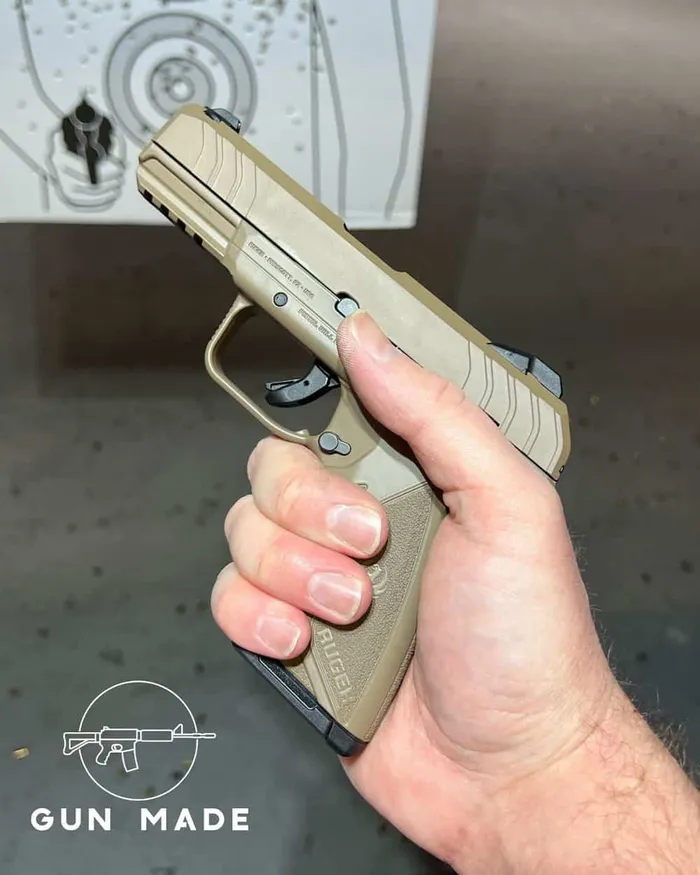 Reliability
Before I received this gun to test for myself, I read quite a few "iffy" reviews that stated some lower-than-ideal reliability results. I happened just to get a case of Blazer Brass FMJ delivered from GunMag Warehouse, so I quickly put 200 rounds of it through the Security-9.
To my surprise, I only had one failure, which was a failure to eject. Now I know it's hard to judge a gun's long-term reliability from only 200 rounds, but the reviews that I saw complaining had a ton of issues within the first couple hundred rounds. It makes me think maybe I got one of the "good" ones.
Accuracy
Accuracy wound up being exactly what I expected. Right off the bat, 10-yards and closer was no problem. It only took a few magazines to get comfortable out to 25-yards, and the DAO trigger allowed for relatively easy and quick follow-up shots.  
Features
Before we dive into the specific features, I'd like to remind you that this is a "budget" 9mm. You're not going to get all the bells and whistles.
Slide and Accessory Rail
You won't find an optics-ready version (that I'm aware of), but at this price point, I wouldn't expect it. The slide does, however, have front and rear slide serrations. The serrations are rather shallow and slick, but any serrations are better than none. The accessory rail is large enough to accommodate most of the popular lights, like a TLR-1 HL.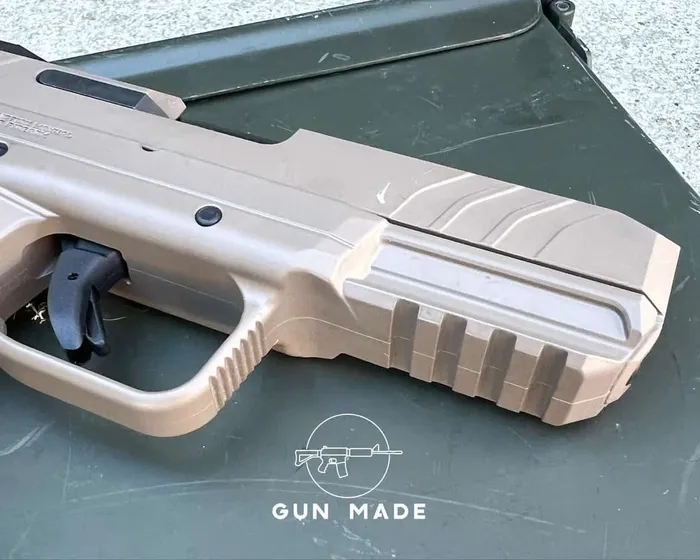 Sights
Ruger decided to go with a square notch sight in the rear and single dot sight in the front. The rear is drift adjustable and has a simple white outline. The outline though is placed so far from the actual notch, that I would have preferred they just left the rear blacked out instead.
If you aren't a huge fan of the sights, there are a couple of aftermarket options you can put on, which I'll discuss later.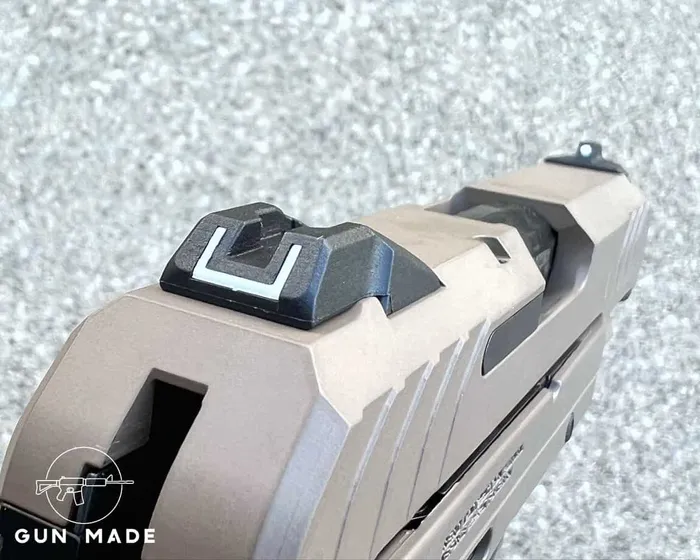 Controls
I believe every pistol should have ambidextrous controls, so it's always a shame when they don't. Not only is the Security-9 missing the mark from that perspective, the controls also seem to be undersized and lack any solid texturing.
Surprisingly, the magazine release and slide stop are still easy enough to manipulate, but the safety is a completely different story. I'm not sure if mine was an exception, but I could not manipulate it without completely changing my grip.
With many other thumb safeties, I can simply slide my thumb up while maintaining my natural grip. So, while the controls "work", they can definitely use some improvement.
Grip
I know it seems that I'm being a bit harsh on this gun, but it doesn't help any of you if I'm not honest. To start with a positive thought, the grip is sized appropriately, very similar to the Glock 19.
Even with extra-large hands, I can get all of my fingers to sit comfortably on it. But, the texturing is much less aggressive than I would like and there are no interchangeable backstraps or anything to help fit it to your own hand better.
The lack of customizability is likely stemming from the price point, but I bet many would be OK with a slight price increase if it meant having some customization options for the grip.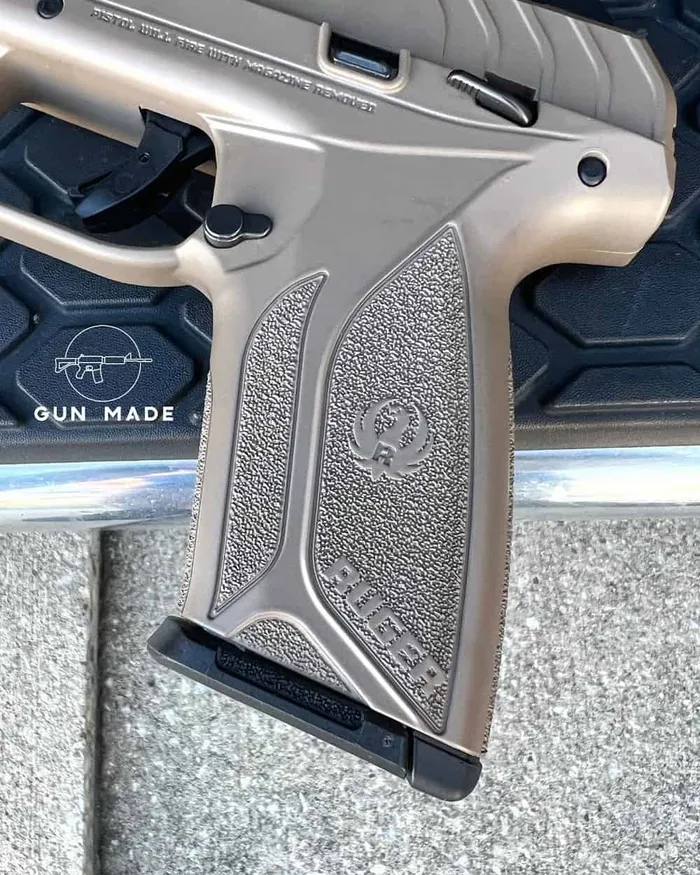 Magazine
The 15-round metal magazines are very easy to load, easier than many others I've been using lately. They have several witness holes to verify how many rounds are left, which I always appreciate. I can't speak to the long-term durability of them, but I don't see any signs that they wouldn't be.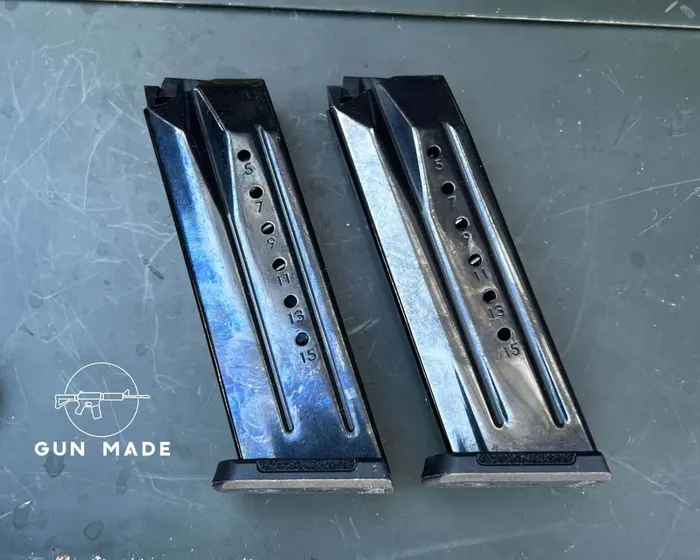 Trigger
The trigger surprised me…in a positive way. If you have ever shot the Ruger LCP, this trigger will feel similar. The DAO trigger is lighter than I expected and has a relatively crisp reset. Yes, it has room for improvement, but I don't hate the trigger by any means. It feels like an upgraded LCP trigger.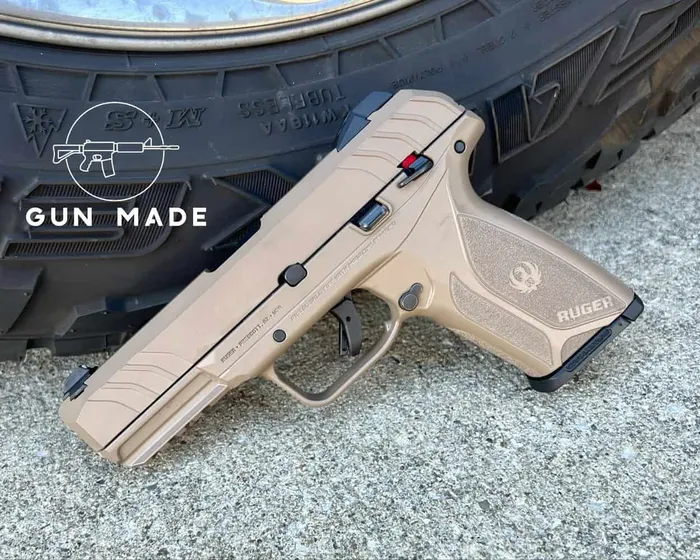 Accessories
I'm not a huge fan of the Security-9 stock sights, so I would probably swap them out for a better pair of three-dot tritium night sights. HIVIZ makes some specifically for the Security-9, which can be found on a ton of different retailer sites. If you do some google searching, you can typically find them on a steep sale, so make sure to look around first.
The grip texture on the Security-9 isn't very aggressive, so I would recommend adding an aftermarket grip of some sort. I really like the rubberized grips from Talon Grips. They are very easy to install, come in a variety of textures and colors, and are very affordable. I've run them on a few of my guns and they've lasted years before needing to be replaced.
Alternatives
If the Security-9 doesn't do it for you, that's all good! I wouldn't be doing my job if I didn't offer up some alternatives for you all.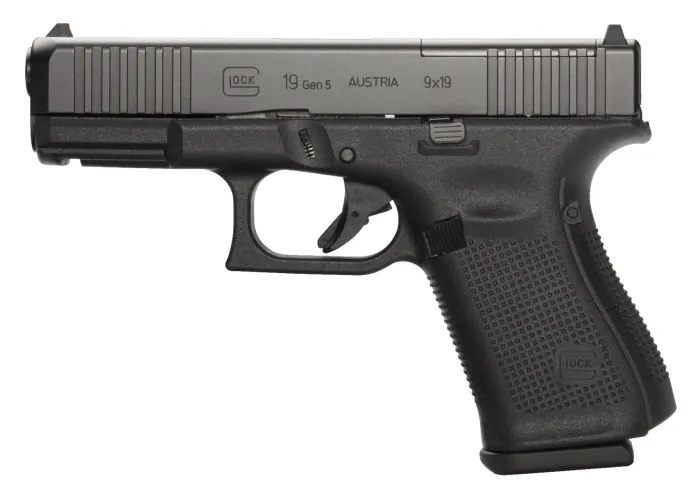 This one shouldn't come as a surprise, since everyone seems to compare the two. You'll get the same 15+1 standard capacity, but you can also use the Glock 17 magazines which are 17-rounds. The Gen5 MOS model is optics ready, plus the grip and trigger have been improved upon from previous generations. It's going to run you a few hundred more dollars, but you get that Glock reliability and a plethora of aftermarket parts available for it.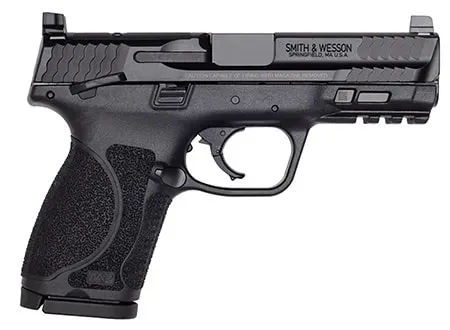 With the new M2.0s incorporating flat face triggers, optics-ready slides, and coming with interchangeable palm swells, you get a lot of bang for your buck. A 15+1 capacity is standard, but you can also use the M&P9 full-size 17-round magazines. This is one that I have been running since it came out and am really enjoying it.
FAQs
Is the Ruger Security-9 discontinued?
To my knowledge, the Ruger Security-9 has not been discontinued, but the Ruger SR series has. Even though there have been a few reported issues with the Security-9, it still remains in production and is available from many retailers.
Is the Ruger Security-9 a good carry gun?
I supposed this would depend on your personal experience with it. I've seen quite a few folks complain about reliability issues, while I haven't experienced that issue "yet". I do see that fewer holster companies have options for the Security-9 than say a Glock 19, so I would likely not go out of my way to carry the Security-9.
How does the Ruger Security-9 compare to the Glock 19?
While they are similar in size, they come in at different price points with different reputations. The Glock 19 is known for its reliability and customizability, but you will save quite a bit of money going with the Security-9. If looking beyond a pure specification comparison, I would say that the Glock 19 is a significantly better choice.
Conclusion
I had fun testing out the Security-9 and can see the appeal given the price range that it falls into. With that being said, if you're looking for a concealed carry pistol or home defense gun, I'd probably suggest saving up some extra cash to expand your budget.
However, if you're on a tight budget and looking for a 9mm to hit the range with, the Ruger Security-9 is a decent compact-sized pistol to consider.
Explore more