Sig Sauer SP2022 Review: Sig's First Polymer Pistol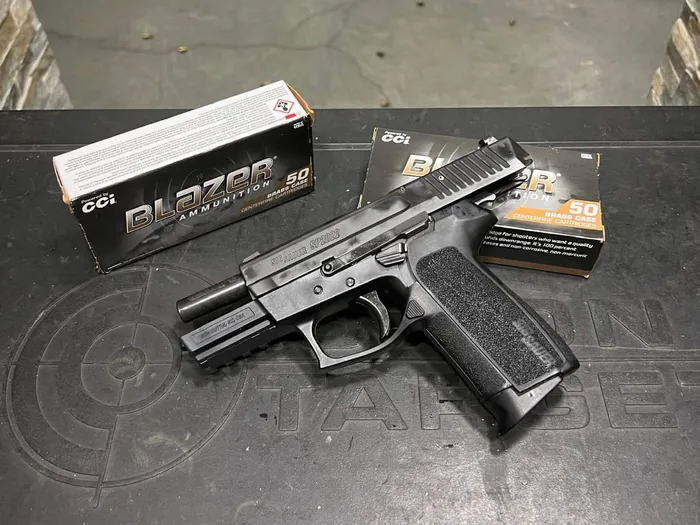 Sig Sauer SP2022 Review: Sig's First Polymer Pistol
Introduction
"A Poor Man's P226", "Sig's Best Kept Secret" and "A Smart Man's P226" are just a few of the names I've seen people use to describe the Sig Sauer SP2022. If I had to choose one of those, I would have to go with "A Smart Man's P226".
The SP2022 (a.k.a. the Sig Pro) was the first polymer handgun that Sig ever introduced back in 1999. These days, despite being overshadowed by newer and more feature-packed polymer pistols, the SP2022 remains a popular "budget" pistol for Sig.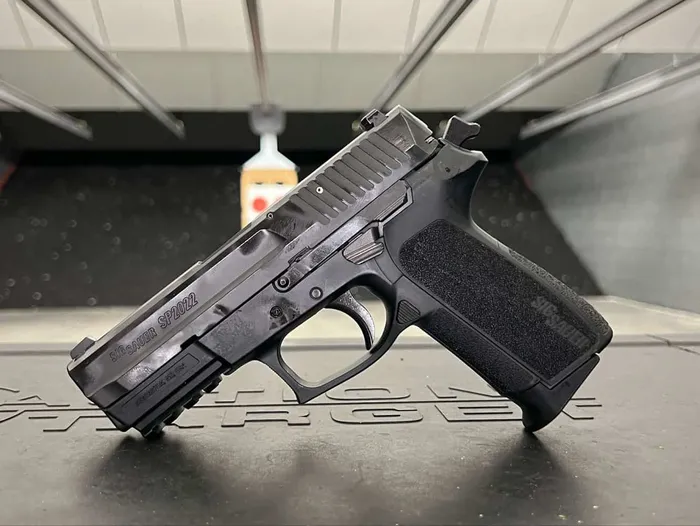 With all the comparisons I see online of this gun to others, I was excited to get my hands on one finally. Sit back, grab a glass of your favorite beverage, and enjoy the review.
Sig SP2022 Review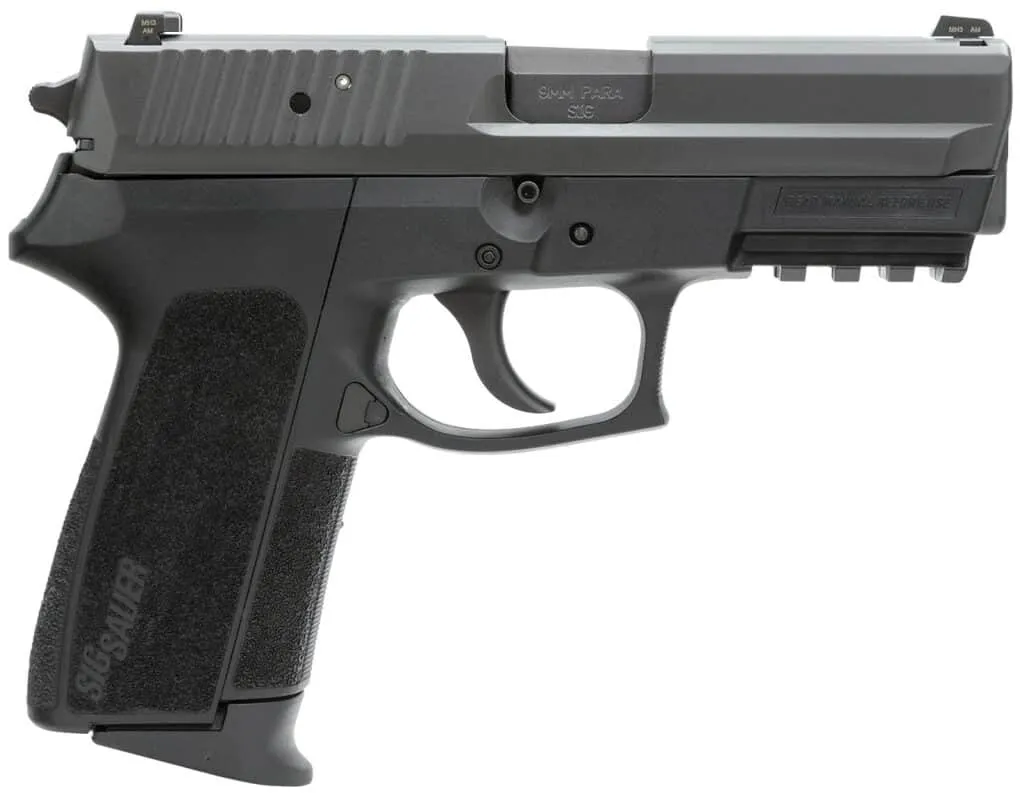 Specifications
| | |
| --- | --- |
| Caliber | 9mm |
| Capacity | 15+1 |
| Trigger Action | DA/SA |
| Barrel Length | 3.9 Inches |
| Overall Length | 7.4 Inches |
| Width | 1.4 Inches |
| Height | 5.7 Inches |
| Weight | 29 Ounces |
| Slide Finish | Nitron |
Pros & Cons
Pros
Affordable – can be found under $500

Reliable – not only in my light experience with it, but other reviews as well

Comes with SIGLITE night sights

Compact for carrying
Cons
No ambidextrous controls

Lack of aftermarket options

No optics-ready slide or front slide serrations
Unboxing and Overall Impressions
The SP2022 comes with two 15-round magazines and a nice Sig branded hard case. It, of course, came with the standard lock and literature too, but who really saves either of those these days?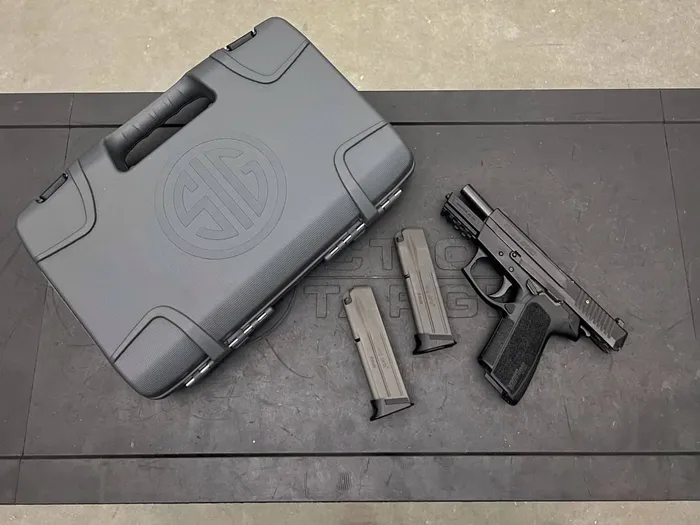 Reliability
I put 150 rounds of 115-grain Blazer Brass FMJ through it over two range sessions. Out of those 150 rounds, I had zero malfunctions. Whether I had full mags inserted, partially full mags, shot fast or shot slow, it was smooth sailing the entire time.
Accuracy
You won't find me winning any shooting competitions, so keep that in mind. The first few magazines were yielding two to three inch groupings out to 15 yards, which I was able to push out to 25 yards afterwards and eventually tighten the groupings up.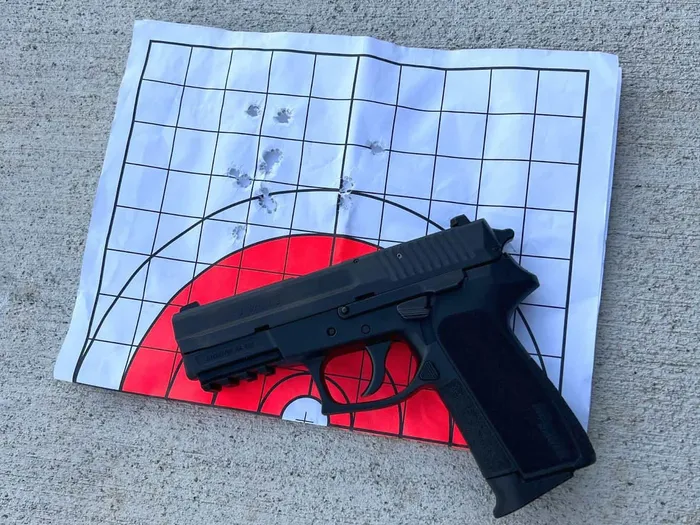 Overall Feel
It fits well in hand and definitely does not feel like a "cheap version" of anything. With the added pinky extension on the magazine, I was just able to fit all my fingers on the grip comfortably.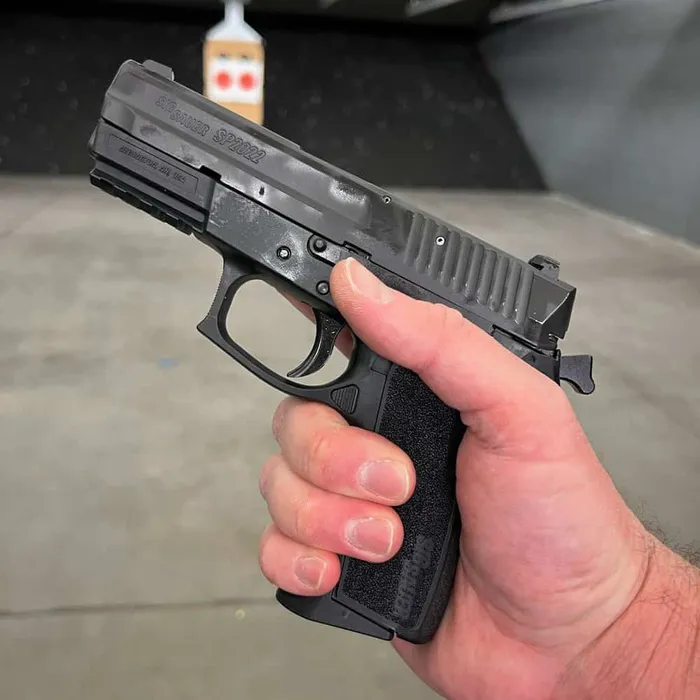 Features
Grip
We'll make note of it just in case you missed the memo…yes, the grip is polymer. But with polymer, you get reduced weight and less temperature transfer if you leave your gun out in the sun at the range.
The grip texture is like a medium-grit sandpaper, where it's not too rough or too smooth. Pairing it with the magazine pinky extension allows you to get a nice stable grasp to control your shooting.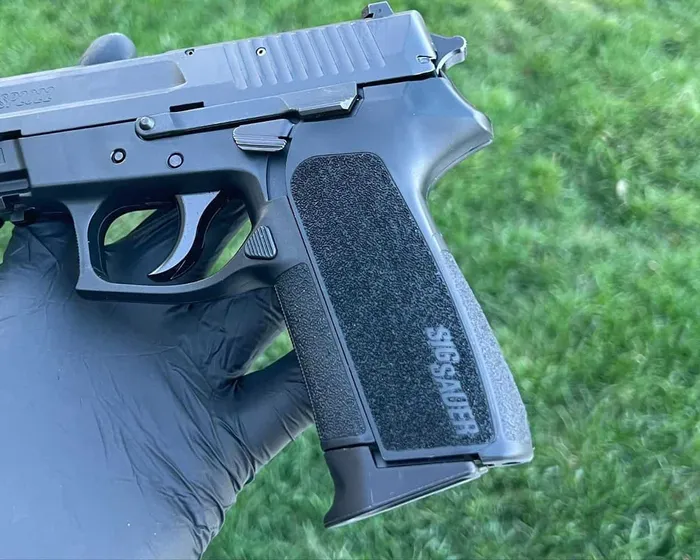 Controls
I like the controls, but at the same time, I don't. First off, there are no ambidextrous controls to be found. Any gun outside of a Hi-Point price point should have some.
The decocker, though, is well positioned and easy to manipulate when you need it, without getting in the way.
I believe it was redesigned from an earlier version, but don't quote me on that. The mag release and slide stop lever are both average; not much to say about them.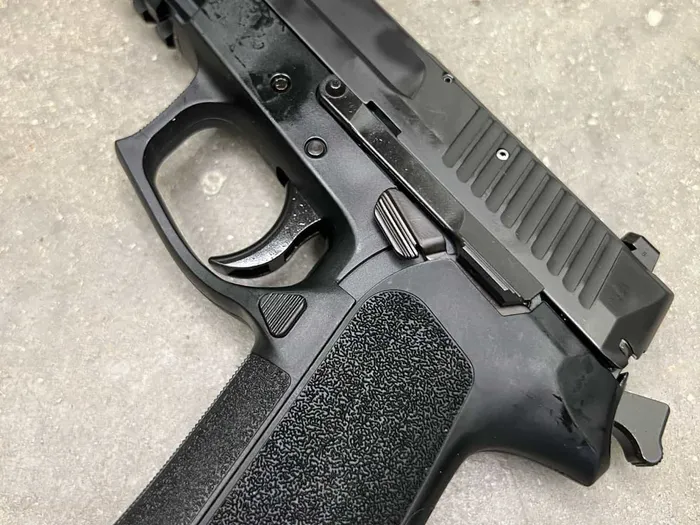 Slide & Sights
With pistol optics ruling the world lately, it's sad to see that there isn't an SP2022 model that comes with an optics-ready slide. The slide also doesn't have any front slide serrations, so I'm disappointed with it overall.
Mounted on the slide, you'll find a set of SIGLITE night sights in a classic three-dot setup. I found them to be more than adequate and probably wouldn't even switch them out.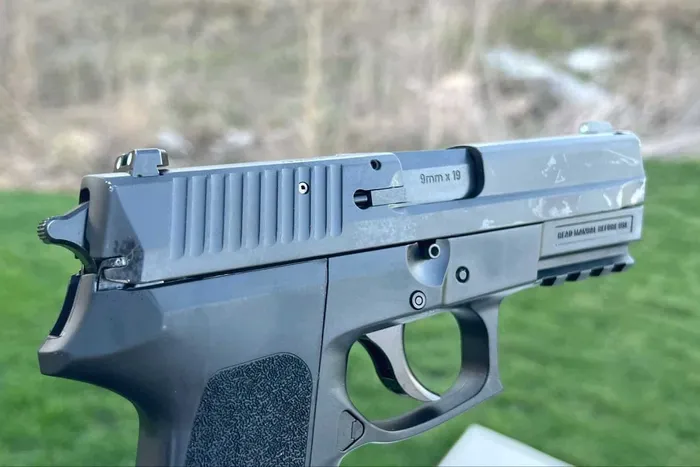 Trigger
I'm no trigger snob, so I'm not going to drag this one through the mud like I've seen others do online. Yes, it's heavier than is ideal and doesn't have the cleanest reset, but I didn't expect it to win any awards.
After a few magazines, you get used to it and adjust accordingly.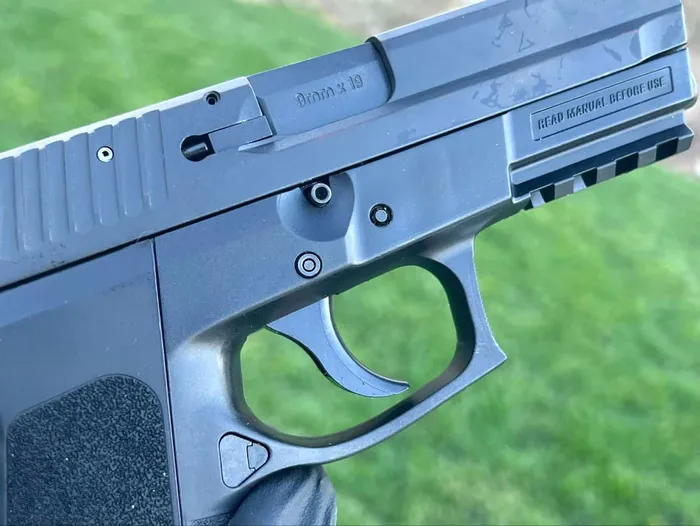 How We Tested
I hit one of my local indoor ranges twice with the SP2022. The range extends out to 25 yards, so I was able to vary my distances between five yards and 25 yards.
Ammo Used
I typically try to run several different types of ammunition through every gun I test.
I happened to grab boxes of Blazer Brass as I ran out the door both times I hit the range with the SP2022. I quickly put 150 rounds of the 115-grain Blazer Brass FMJs through it and didn't experience even one issue.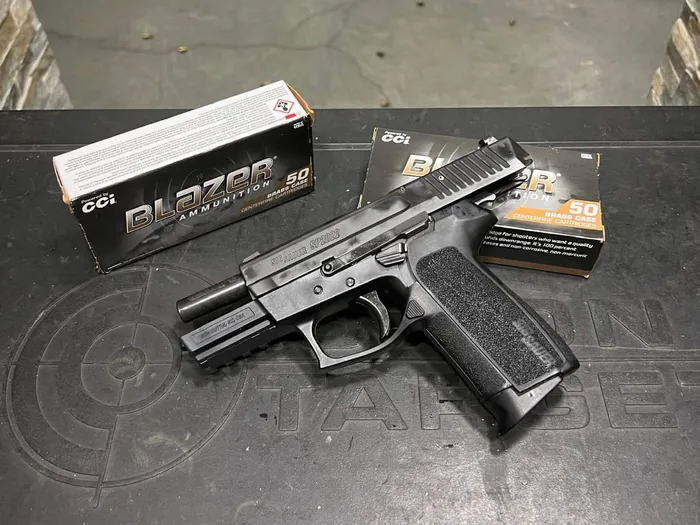 Score Card
Reliability (10/10)  
Out of the 150 rounds I put through it so far, I've had no issues.
Ergonomics (8/10)
The grip angle, size and texture all feel nice in hand.
Customization (7/10)
Limited aftermarket parts, but as long as you're not trying to do a "Gucci" build, you should be OK.
Value (8/10)
You can sometimes find it for just under $500. That's when I'd assign it an 8/10. If you're closer to the $600 price point, take the value down a notch.
Accessories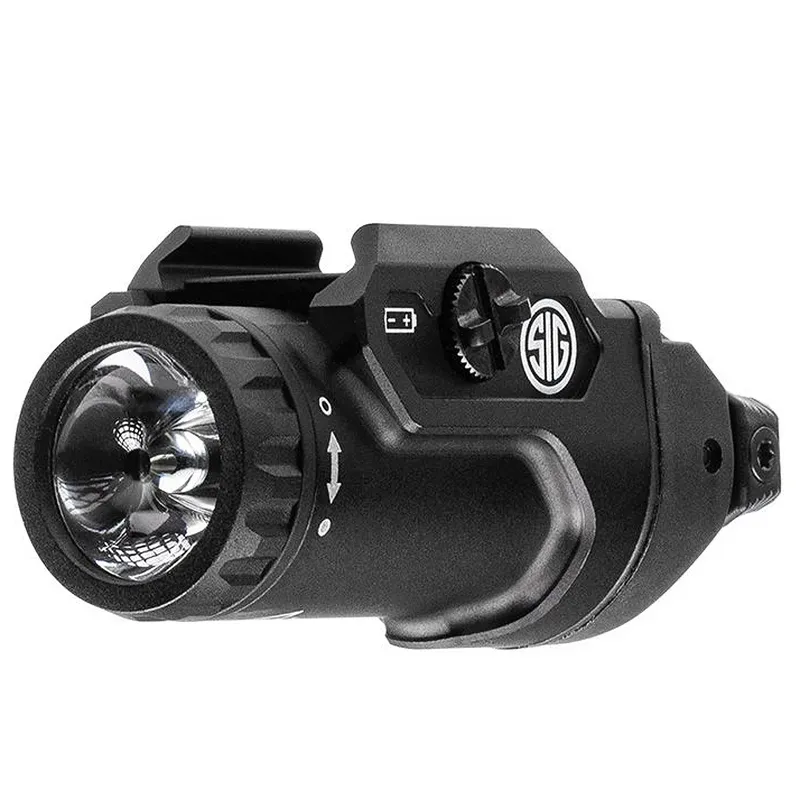 The FOXTROT2 is a neat little light. It puts out 580 lumens and has three modes; momentary, latching and threshold.
Run-time is up to one hour on a single CR123 battery, which could be better but also worse. The activation paddles are ambidextrous and there are four interchangeable paddle designs for a custom setup.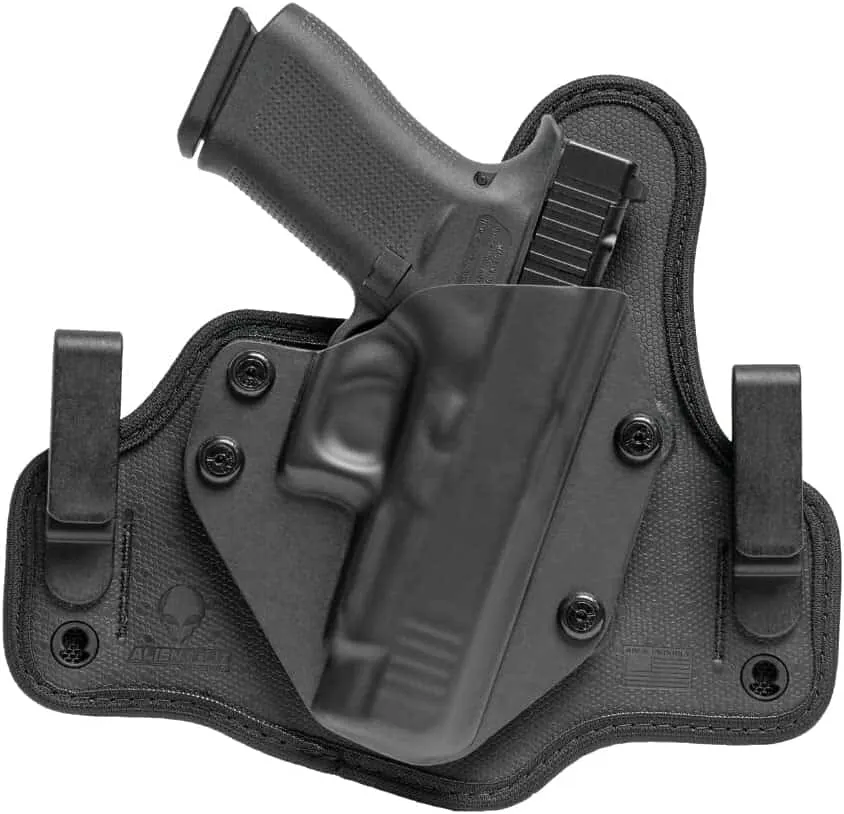 There aren't a ton of holster companies out there that I'm aware of making configurations for the SP2022. Alien Gear does, but you won't be able to run a light unfortunately.
So, if you aren't going to opt for a WML, check out the Cloak Tuck 3.5 IWB holster. It's one of the more comfortable holsters I've tested and offers adjustable retention, cant and ride height.
Alternatives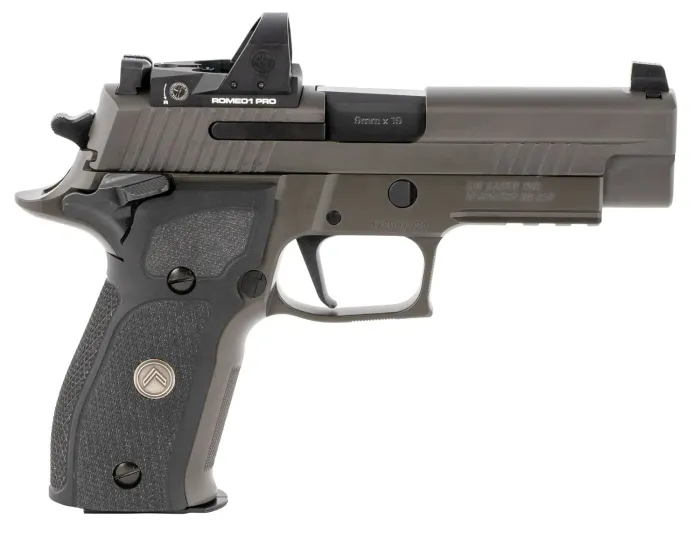 Should we call this one the "Rich Man's SP2022"? It's often the one people talk about alongside the SP2022. For the extra couple hundred bucks, you'll get an alloy frame and supposedly better trigger (can't verify as I haven't shot one myself).
In addition, you also will have more aftermarket options if you want to do some extra customization.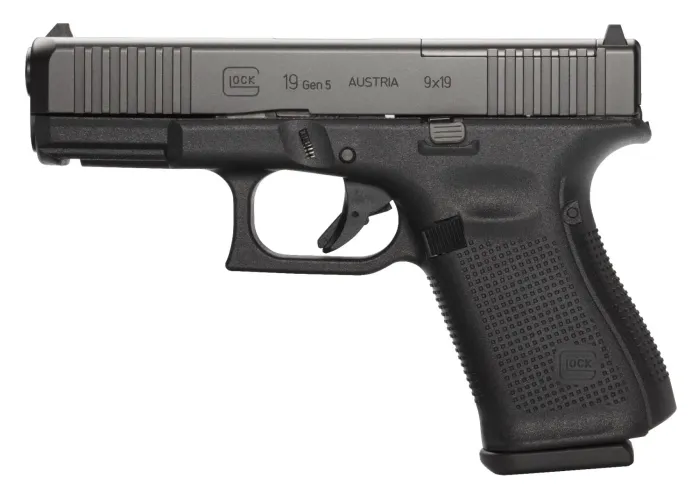 The price, it's hard to be a Glock 19. You'll have the 15+1 capacity like the SP2022 but you can also use the 17-round magazines from the Glock 17.
You'll have more aftermarket options than you'll know what to do with, to the point your real "problem" will be deciding on which one(s). And of course, it has that Glock reliability to help you rest easy and remain confident.
Conclusion
Keeping in mind the price point and its time-tested reliability, the Sig Sauer SP2022 is a solid entry-level option into what Sig has to offer.
If you're on a budget or looking for your first gun, I think the SP2022 would be a good recommendation to fill either need. For my own preferences, the SP2022 is not high on my wish list, but that definitely doesn't mean it shouldn't be on yours.
Explore more