Springfield Armory Saint Review: Entry-Level AR-15 Examined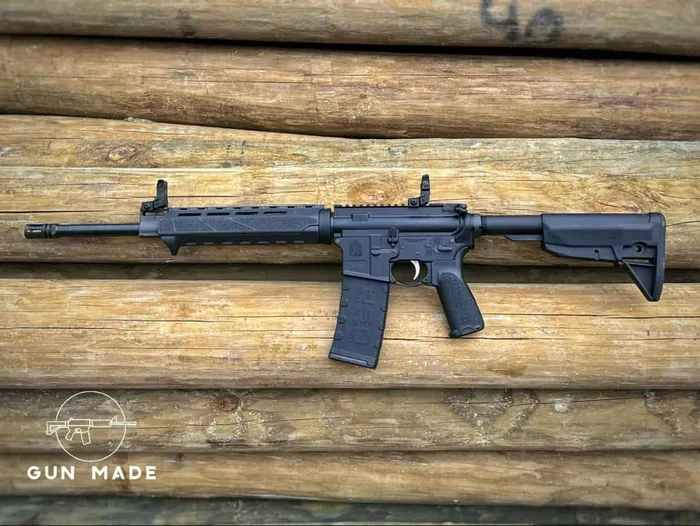 Springfield Armory Saint Review: Entry-Level AR-15 Examined
I honestly have a hard time calling the Saint an entry-level AR-15. It seems to fall in that category if you're just looking at the specs. However, shooting the Saint side-by-side with a few other entry-level ARs, it stood out as the most well-balanced and solid rifle.
This specific Saint rifle is the most budget-friendly out of the Saint line. Springfield did a great job ensuring the basic features and more were still covered while providing us with an affordable Saint model. Let's dive into what makes the Springfield Armory Saint such a popular AR-15.
Springfield Saint Review

Specifications
| | |
| --- | --- |
| Caliber | 5.56 NATO/.223 REM |
| Capacity | 30 Rounds |
| Length | 32.25 to 35.5 Inches |
| Barrel Length | 16 Inches |
| Barrel Twist | 1:8 |
| Upper Receiver | Forged 7075 T6 Aluminum |
| Lower Receiver | Forged 7075 T6 Aluminum |
| Bolt Carrier Group | M16 w/ Carpenter 158 Steel Bolt |
| Weight | 6 Pounds 11 Ounces |
| Sights | Flip-up Sights |
| Handguard | Bravo Company Manufacturing (BCM) M-Lok |
In the Box
Have you ever seen the memes online where a person buys a new gun but is more excited about the sticker that comes with it? Well, those people would be ecstatic if they bought the Saint because it comes with a PVC patch! I collect patches, so I was excited to see that it came with one, but the rifle definitely had me more excited.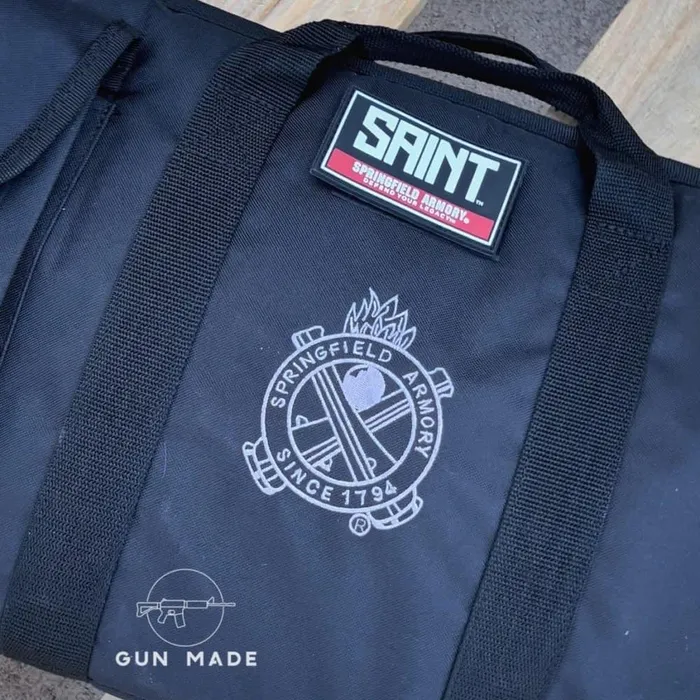 But in all seriousness and more importantly, the Saint comes tucked away inside of a nice Springfield soft rifle case with a 30-round Magpul PMAG. You'll also find the standard firearm lock, documentation, and the like, but the soft case and PMAG are appreciated. 
Features
As I mentioned, Springfield did a fantastic job ensuring all of the basic features were covered and then took some a step further. For example, you'll find Bravo Company Manufacturing furniture, where many ARs at this price point will have the basic A2 pistol grip and the basic six-point adjustable stock. I'll get into each one of those in more detail later, but it shows that there was a ton of thought put into the rifle, both from a performance and aesthetics perspective.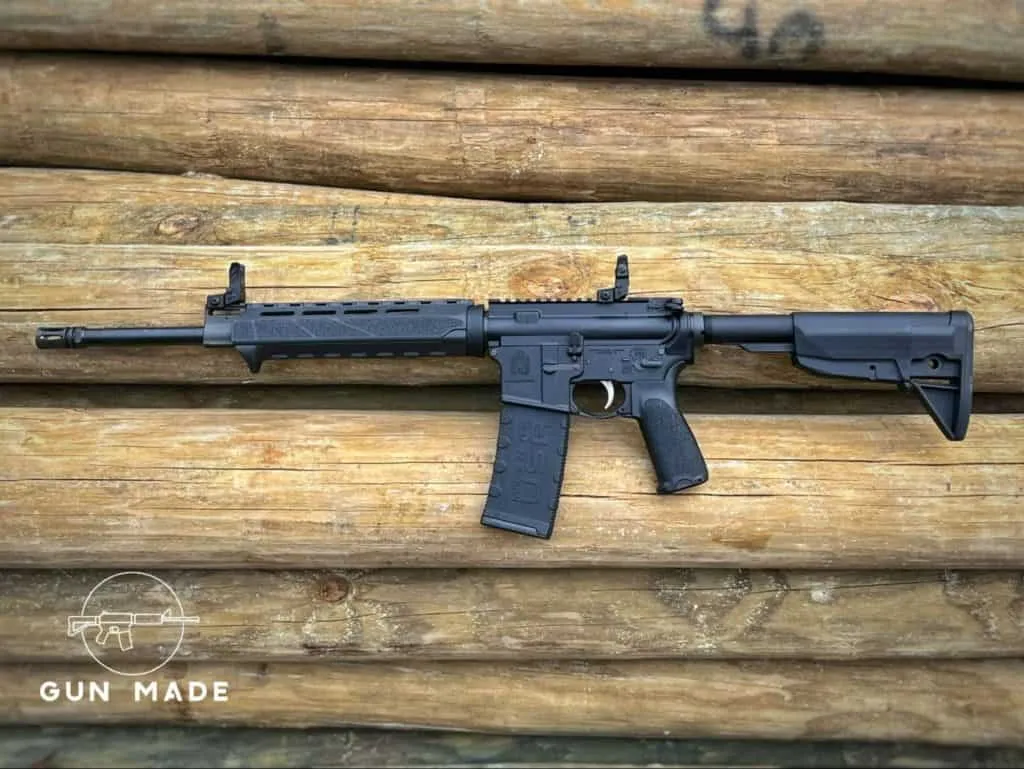 Handguard
I love this handguard. While I wish it was longer, it was a great choice overall made by Springfield. The handguard is the BCMGUNFIGHTER PMCR (Polymer M-Lok Compatible Rail) from Bravo Company. It's relatively lightweight, and has aggressive texturing and multiple M-Lok mounting slots. One of my favorite aspects of the handguard is the small hand-stop at the end to stop you from sliding your hand too far forward.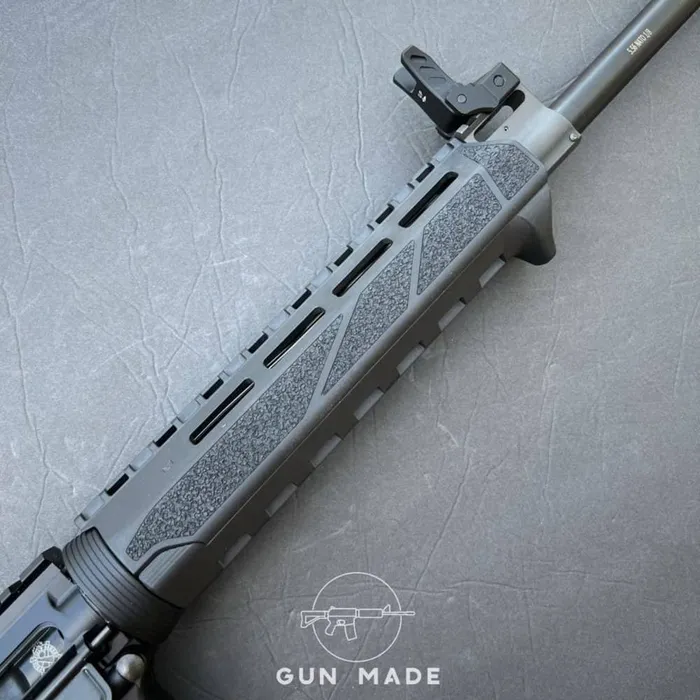 Sights
I hate when rifles don't come with back-up sights. The Saint isn't one of those firearms luckily, and happens to be outfitted with Springfield's spring-loaded flip-up sights. You can adjust them for windage and elevation like most other flip-up sights and they are low-profile when folded down. 
Even though I'm used to the Magpul flip-ups, the Springfield ones were very easy to get used to and adjust. The rear flip-up sight has distinct white increment markings so it's easy to see while you're adjusting them.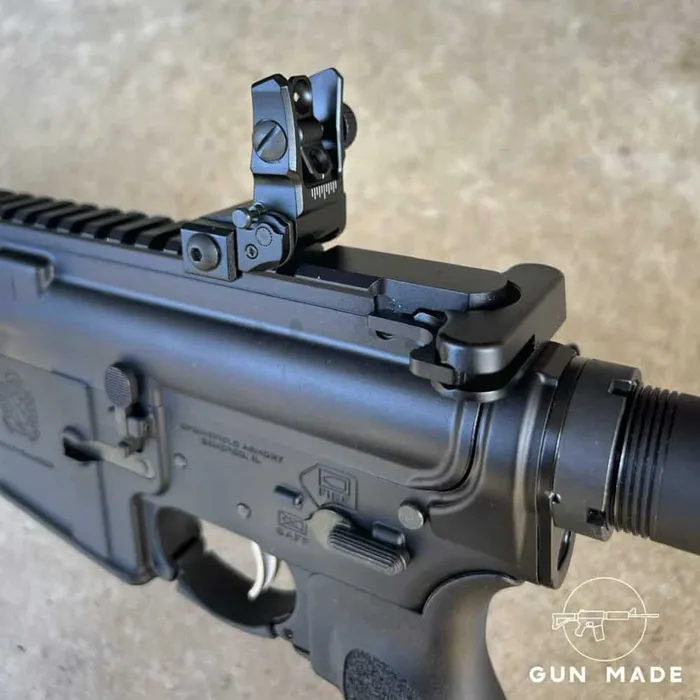 Stock
The stock is also made by Bravo Company (BCMGUNFIGHTER Mod 0) and is marketed as the strongest lightweight polymer stock available for mil-spec receivers. I can't speak to the longevity yet, but it definitely feels sturdy and durable. 
It has a snag-free design to avoid getting caught on your gear while maintaining the must-haves like QD mounting holes. I don't find it to be the best-looking stock out there, but it's definitely better than the standard.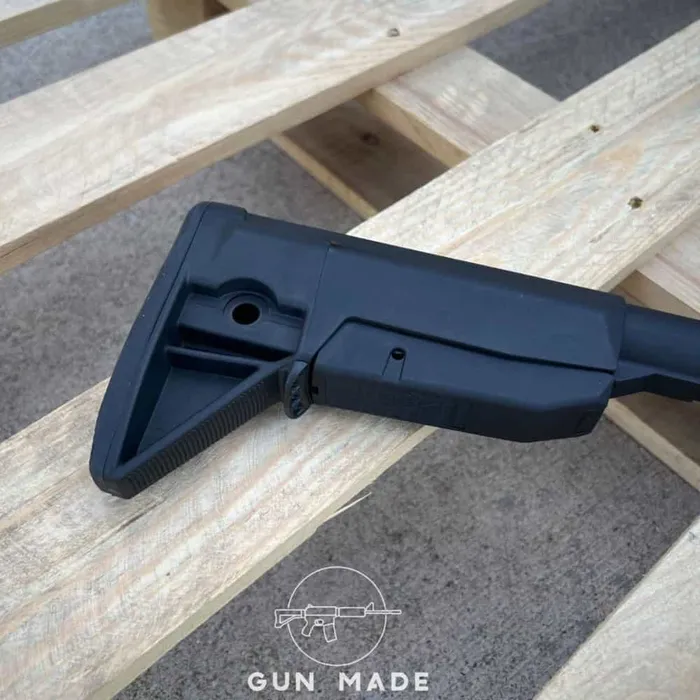 Grip
Long story short, I love this grip. It's another piece of furniture from, you guessed it, Bravo Company. It's their BCMGUNFIGHTER Mod 3. It has great texturing, a hinged trap door for storage inside the grip, and a reduced angle for better ergonomics. 
If there was one thing I'd change about it, I'd probably make it a little bit wider since I have large hands, but that's a personal preference. Overall, it's a really nice grip.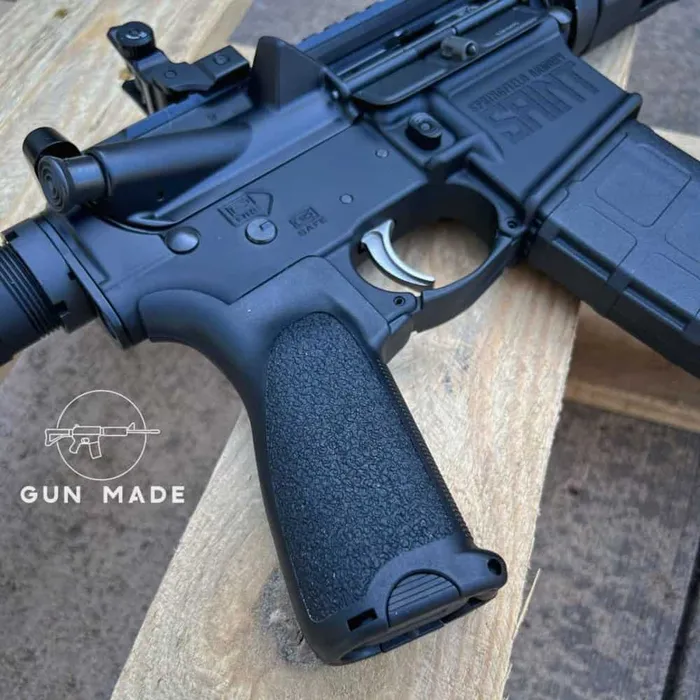 Magazine
If you already have an AR, you probably have a ton of Magpul PMAGs. Well, you can add another to your collection if you buy a Saint, because it comes with a 30-round Gen M3 PMAG. This specific PMAG is one of my favorite polymer mags on the market, so I was glad to see one when I opened the bag. 
Trigger
Springfield went with a nickel boron-coated single-stage trigger on this rifle. It's super smooth and has a nice crisp reset. Right around six pounds is where most people find the trigger pull to be, which without a trigger gauge at the moment, at least feels pretty spot on. For a stock trigger, this one definitely suffices.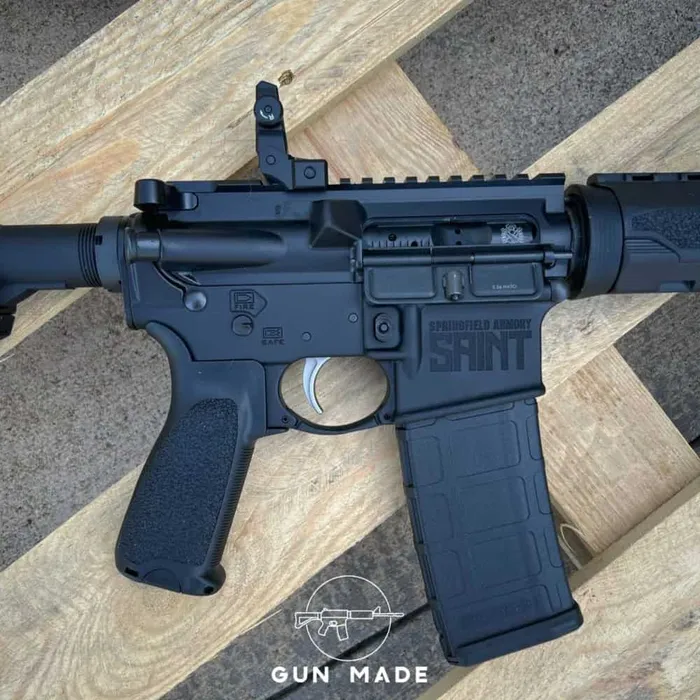 Controls
I've had a lot of good things so far to say about the Saint, but the controls are where my main complaint stem from. I'm a right-handed shooter, but I still feel that every rifle should be ambidextrous. I know the changes are easy to make, but it would have been nice to have ambidextrous controls from the start. But, they work as they should and I don't have any complaints about their functionality.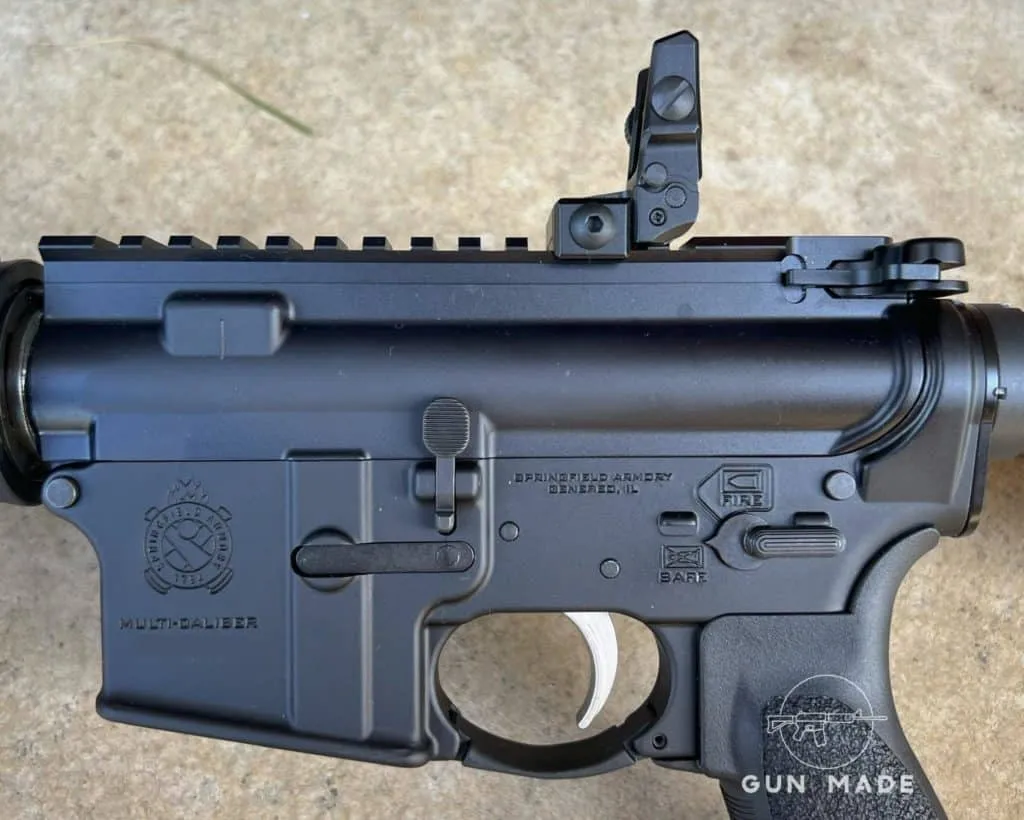 The Finer Details
While aesthetics play an important role for most of us, the finer details of the rifle should be even more important. In case you skipped over some or all of the specs earlier, there are a few key aspects of the rifle I want to go over and expand on to highlight the durability. 
The forged upper and lower are 7075 T6 aircraft aluminum and Type III hardcoat anodized for superior weather resistance. The Saint's bolt carry group also has a Carpenter 158 steel bolt with a Melonite treatment throughout. 
A more unique feature to help reduce wear on the parts and to improve accuracy is the Accu-Tite Tension System. It essentially allows the shooter to tighten the upper and lower receivers to remove any wobble between them. All of this should help improve the longevity of your rifle.
Range Report: Reliability and Accuracy
I've been having so much fun shooting the Saint. I've only been able to shoot 180 rounds through it so far, but I haven't had a single issue. When I test rifles, I tend to shoot a wide range of loads through them to see how they handle them. I've shot 55gr FMJ 5.56 rounds, 62gr Green Tip 5.56 rounds, and even a few 45gr JHP .223 rounds. 
They all cycled great, and I wouldn't hesitate to shoot any of them again. The recoil proved to be well mitigated and it's a very smooth shooting firearm.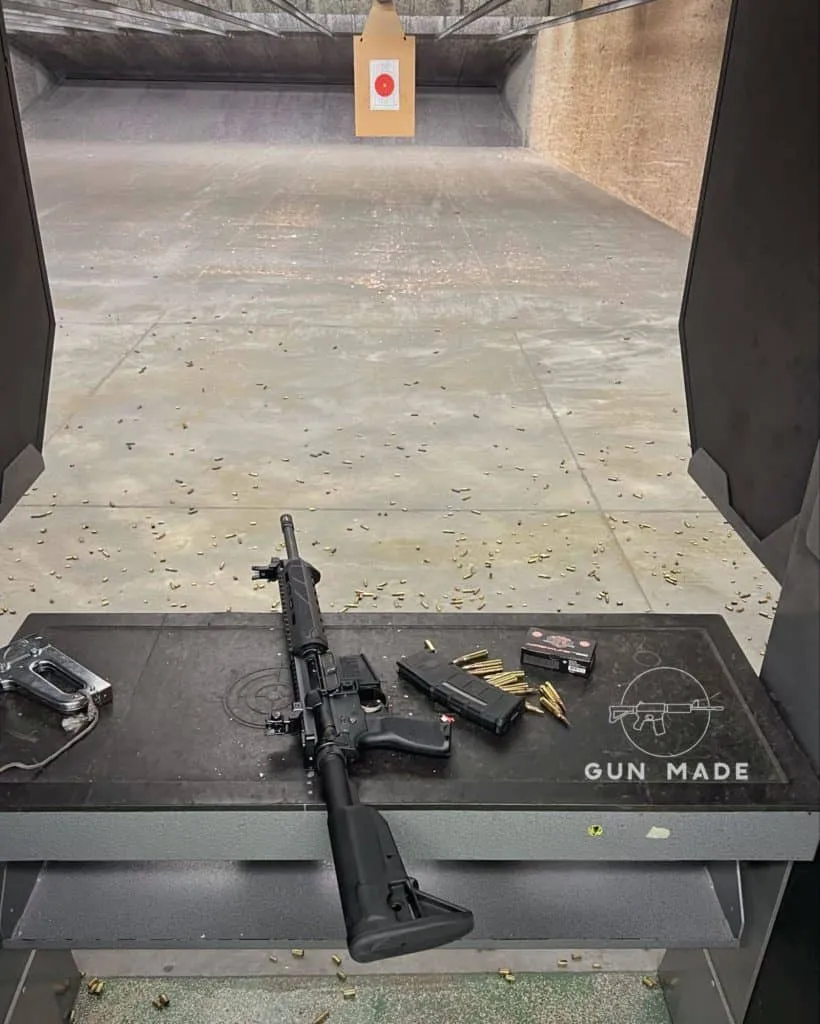 I captured my first 25 rounds through the Saint, at distances between 20 and 60 feet. I had a little bit of over-correcting happen with a few rounds at the 50 and 60 feet mark, but overall my groupings were three inches or less. 
The next range trip was to my favorite outdoor range and after a few magazines, I was easily ringing 8" gongs at 45-50 yards and a full size silhouette at 100 yards. For the gun being new to me and my first time using these iron sights, I'm happy with that accuracy.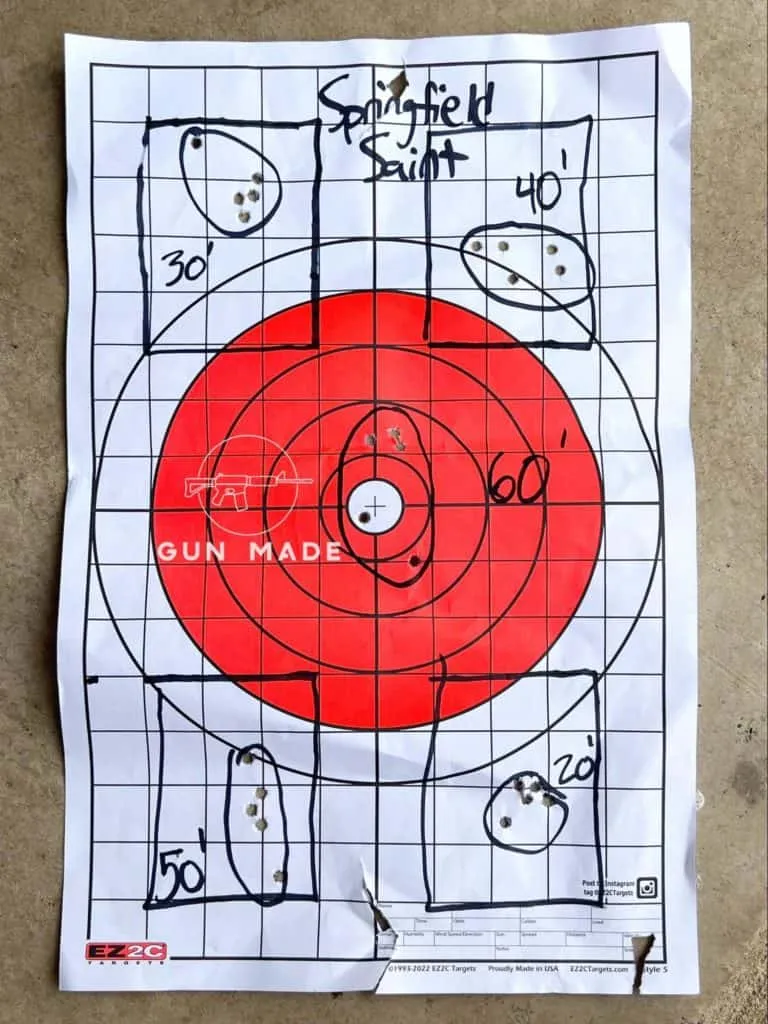 Pros and Cons
Pros
Accurate
Reliable
Upgraded Furniture
Affordable
Accessories
AR-15s are some of the most modular and versatile firearms available. You can swap out individual parts, add accessories or even swap out entire lowers or uppers. To keep things simple, let's discuss a few add-on accessories. 
Stocks
There is nothing wrong with the BCM stock that comes on the Saint, but there are many great options out there that have a little bit more "sex appeal", in my opinion. If you're looking for a solid minimalist stock, check out the Strike Industries MOD 1. But, if you're like me and like your AR to have more of a substantial one, take a look at the Hogue OverMolded collapsible stock. 
Optics/Sights
I wouldn't swap out the iron sights if I were you, they are good to have on as a backup and work perfectly fine, but I definitely would add a quality red dot. A couple that are worth exploring and won't break the bank are the Holosun HS403C and the Vortex Crossfire. Either can typically be found under $200!  
Alternatives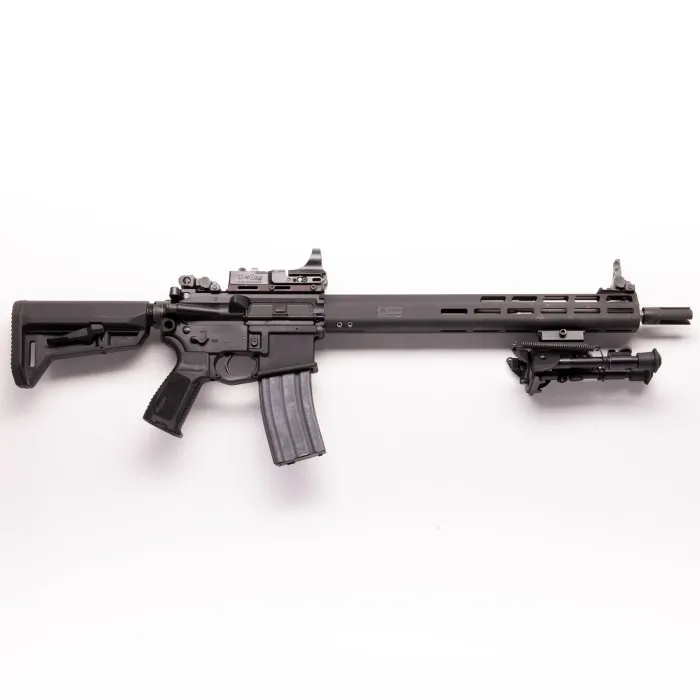 The M400 Tread is similar to Saint in the fact that you'll get a ton of upgraded furniture included at a great price. But, you also get ambidextrous controls, which is a huge bonus.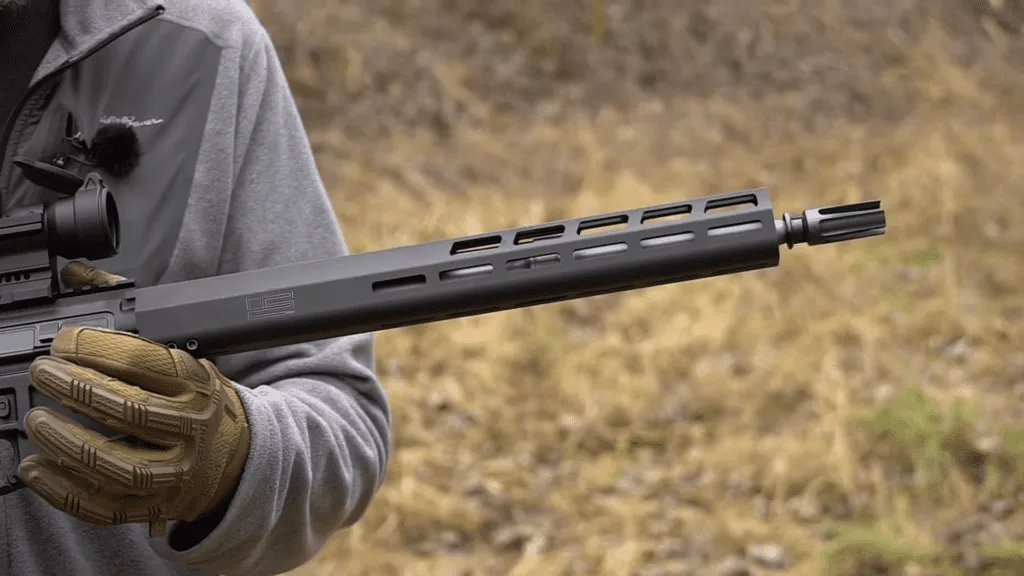 It comes with a very cool three chamber compensator and also a single-stage polished/hard-coat trigger. You'll likely find one right around the same price as the Saint, at least during normal economic times.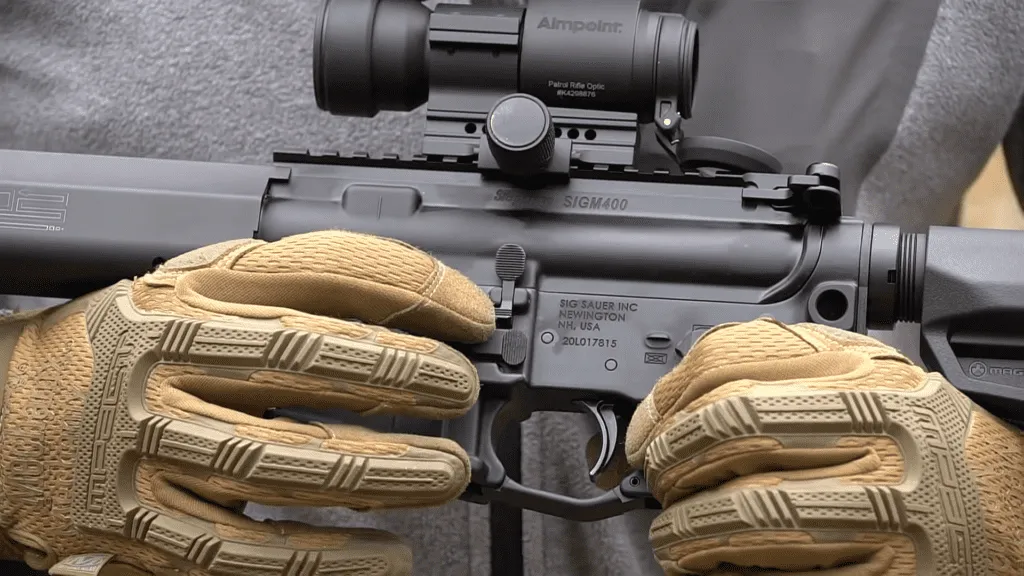 Check out our hands-on SIG Sauer M400 Tread review.

A huge bang for your buck, you'll typically find the M&P15 Sport II at a lower price than both the Saint and M400. You won't get the fancy furniture, but you will get a very reliable and accurate AR-15 with a proven reputation.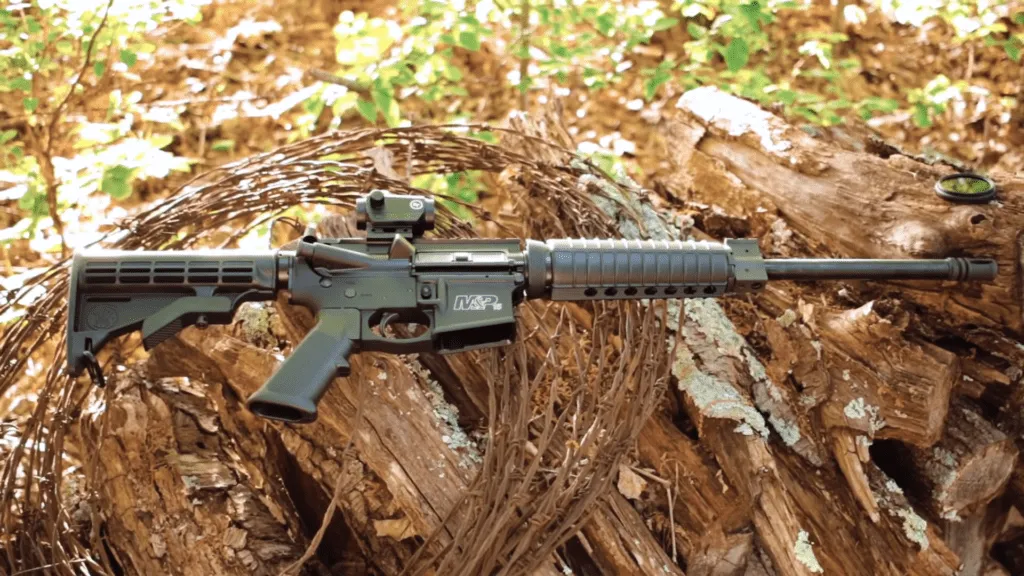 I've actually had one for several years and have put thousands of rounds through it, with very few issues. I have recommended them to quite a few friends who also wound up having good experiences with them.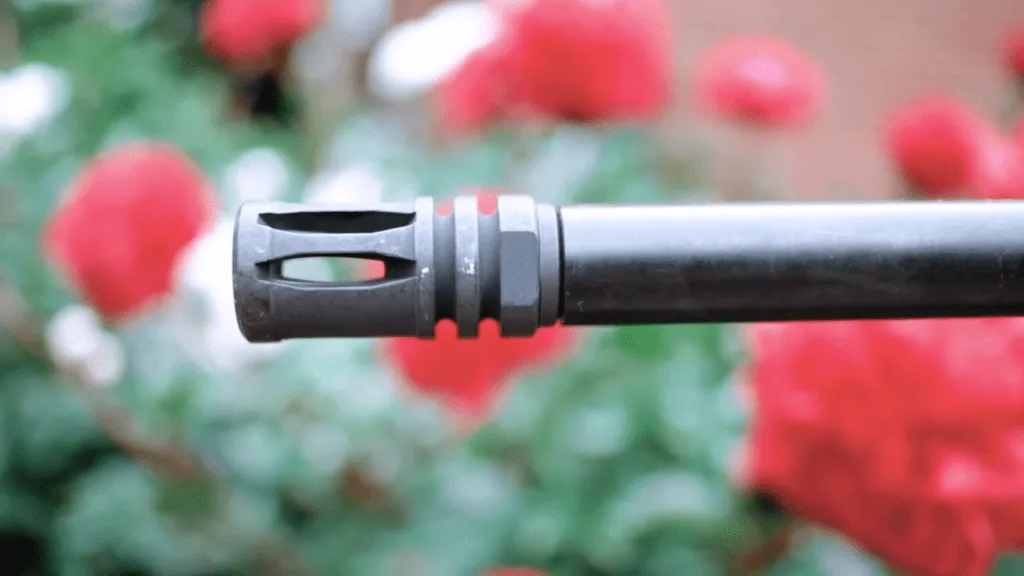 Final Thoughts
The firearms industry has been getting so competitive, that even these entry-level AR-15s don't give you that particular impression. The Saint is a great rifle at a great price. Springfield's attention to detail shows with the impressive parts and features that they decided to include. For the money, I think you'd be hard pressed to find many other comparable AR-15s. Whether you're looking for a home defense firearm, a 3-gun competition rifle or a simple range toy, I think you'd be pleased with choosing the Saint.
Explore more