Steiner MPS Review: Best New Micro Optic?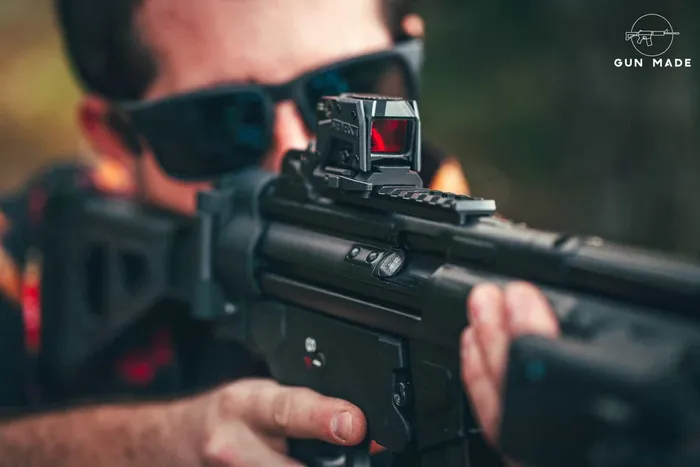 Steiner MPS Review: Best New Micro Optic?
It's no secret that I love red dot sights; I absolutely love them. Steiner recently brought a new red dot to the market called the MPS (Micro Pistol Sight). Steiner created a miniature monster with a little red dot sight.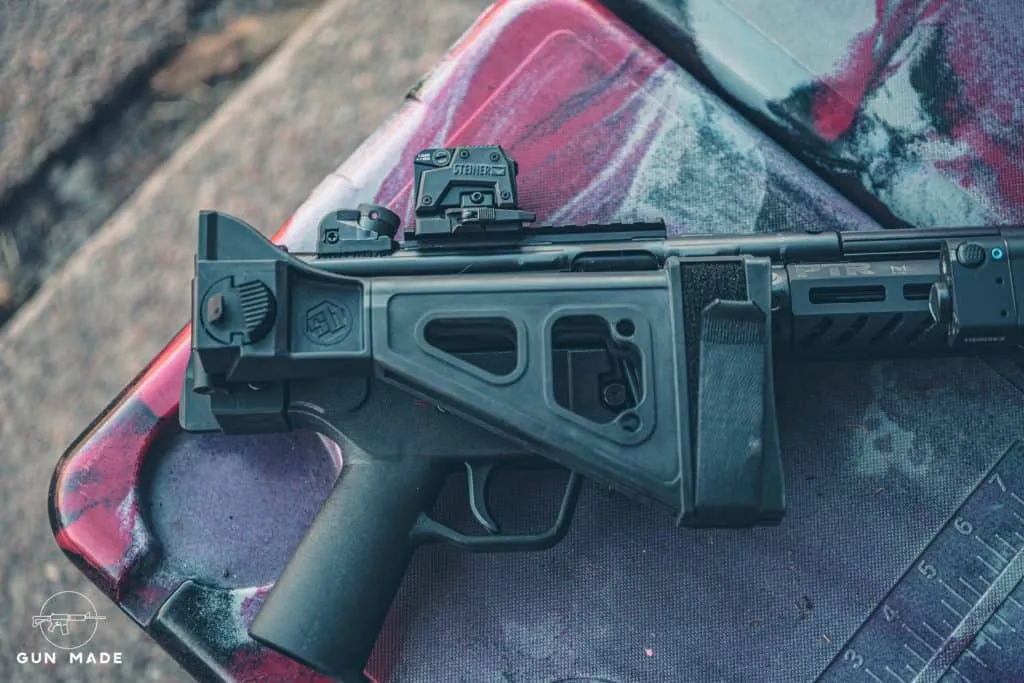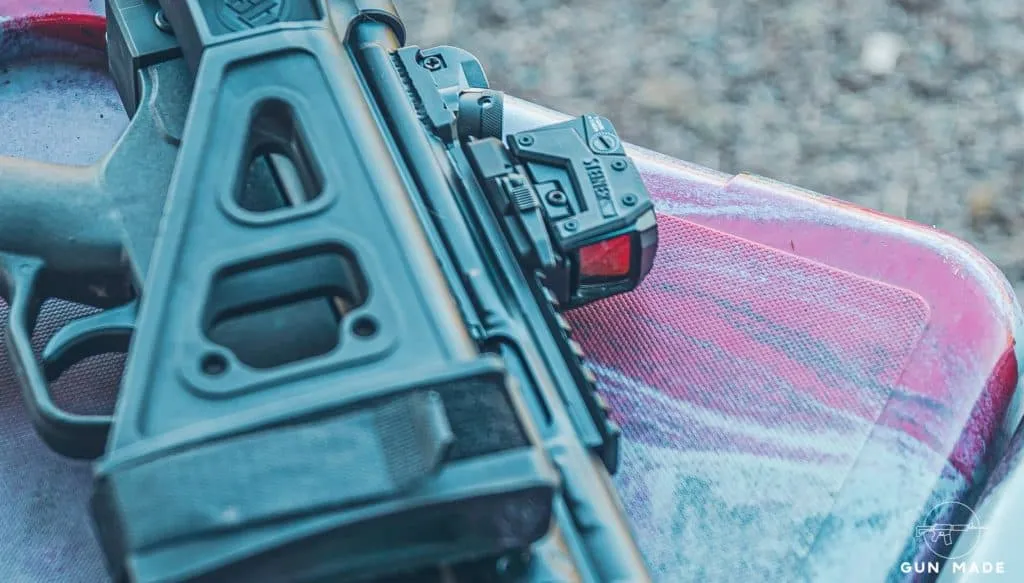 Give me just 5 minutes of your time for a Steiner MPS review, and we will get you as excited as we are about this new sight! Yes, I am a fan of this optic, and I am going to do a quick dive into the MPS and share what I love about it. 
Steiner, I would like to congratulate you on knocking this new micro-sized sight out of the park. I personally have multiple of these MPS in my family and topping our firearms, so without further ado let's dive into the Steiner Optics Micro Pistol Sight. 
Steiner MPS Review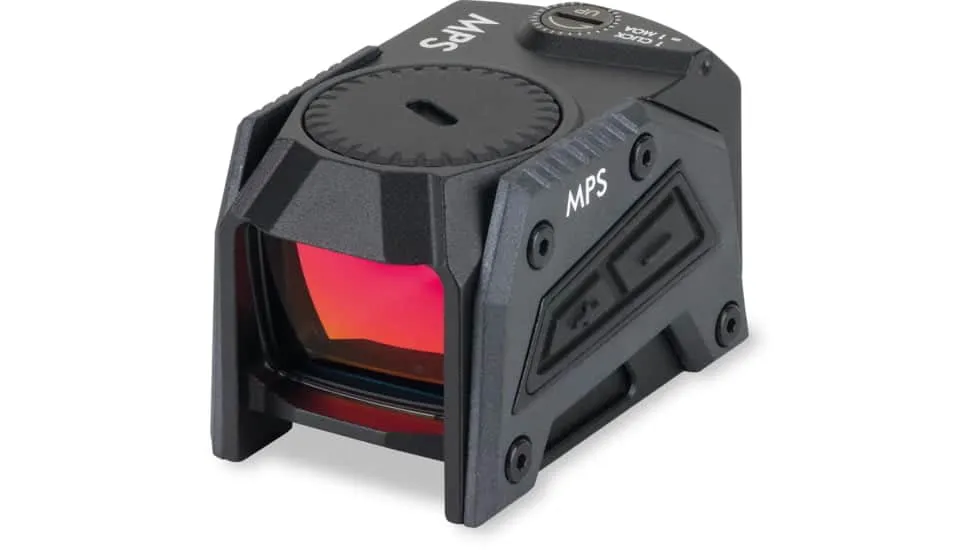 Micro pistol sights are not a new-to-market item. In fact, multiple brands out there make optics that fit within this category. Steiner didn't create or develop this optic first, and they didn't even bring this style of sight to the market.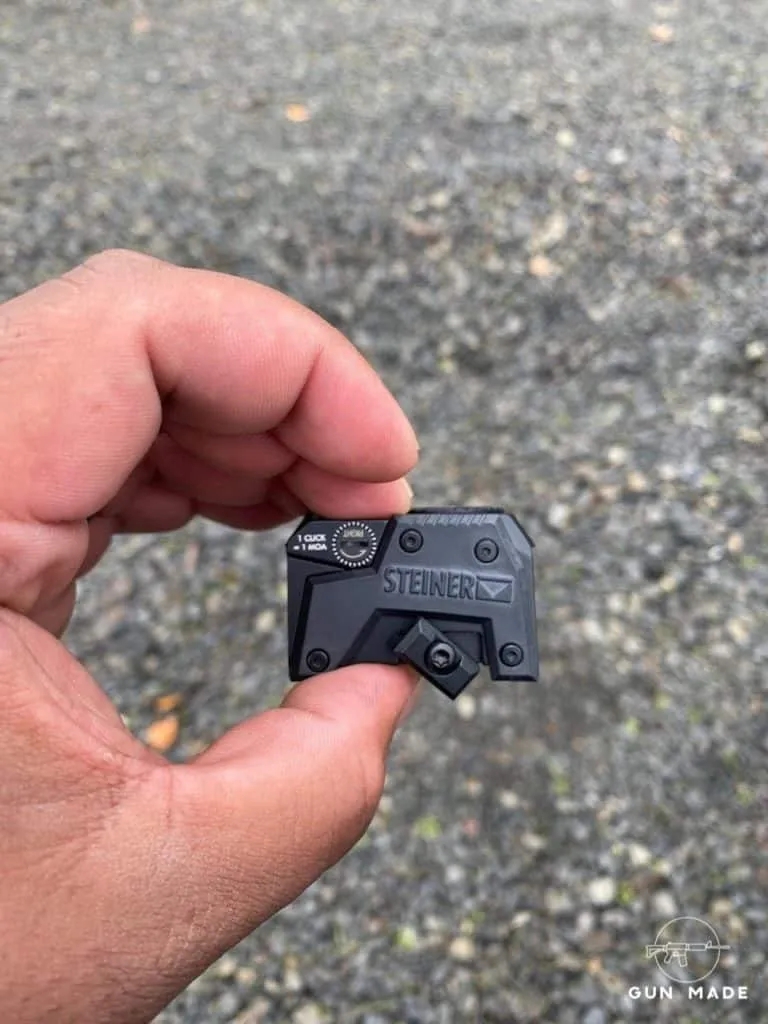 Steiner created a monster, bundled it in a small package, and told all the other names in the industry, "hold my beer." The MPS is one of the most advanced little optics I've ever gotten my hands on, and I love it.
Here is a quick introduction video that Steiner released to showcase their new micro sight, the MPS. 
Steiner MPS Specifications
| | |
| --- | --- |
| Magnification | 1x |
| Window size | .63×83'' |
| Length | 2.07 in |
| Weight | 2.05 oz. |
| Illumination levels | 8 |
| Windage / Elevation | 1 MOA/Click |
| Total windage/ Elevation range  | 90 MOA |
| Parallax free | 10m-50m |
| Operating temperature range | -40 to 140 degrees F |
| Waterproof | Up to 10 meters |
| Battery life | 13,000 hours |
| Battery type | CR1632 |
| Factory warranty | (lifetime) 3 years on electronics |
| MSRP cost | $575 |
Initial Thoughts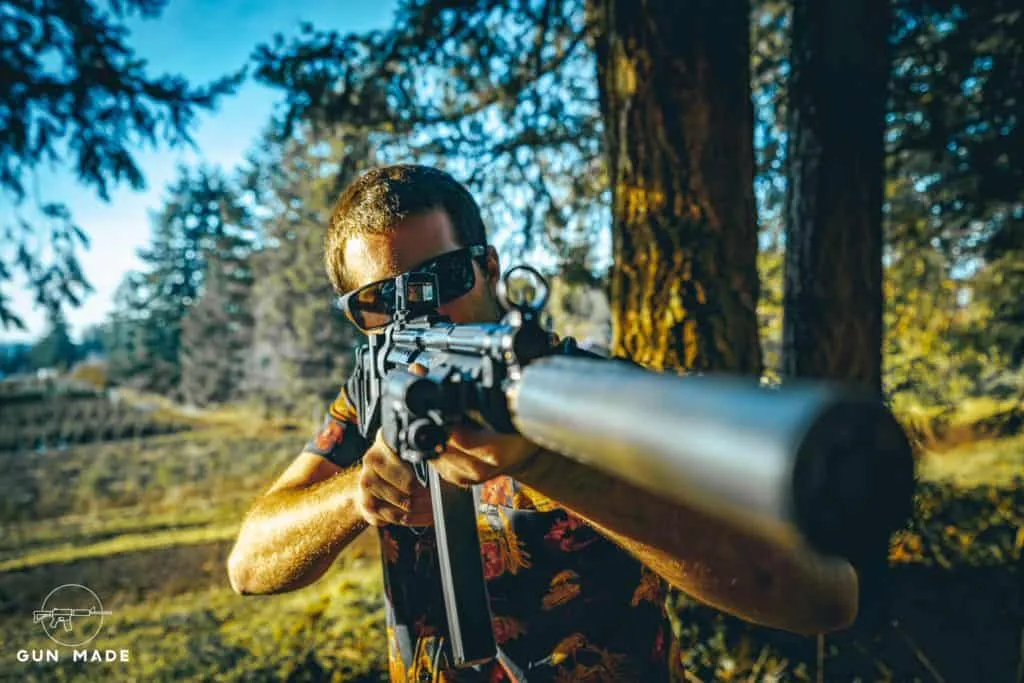 I have said it once, and I will say it again, aesthetics sells. Steiner did an incredible job at bringing a pistol sight to the market that gives you the sci-fi feeling. The MPS is a fully enclosed optic that resembles a miniature version of Steiner's DR1SX sight.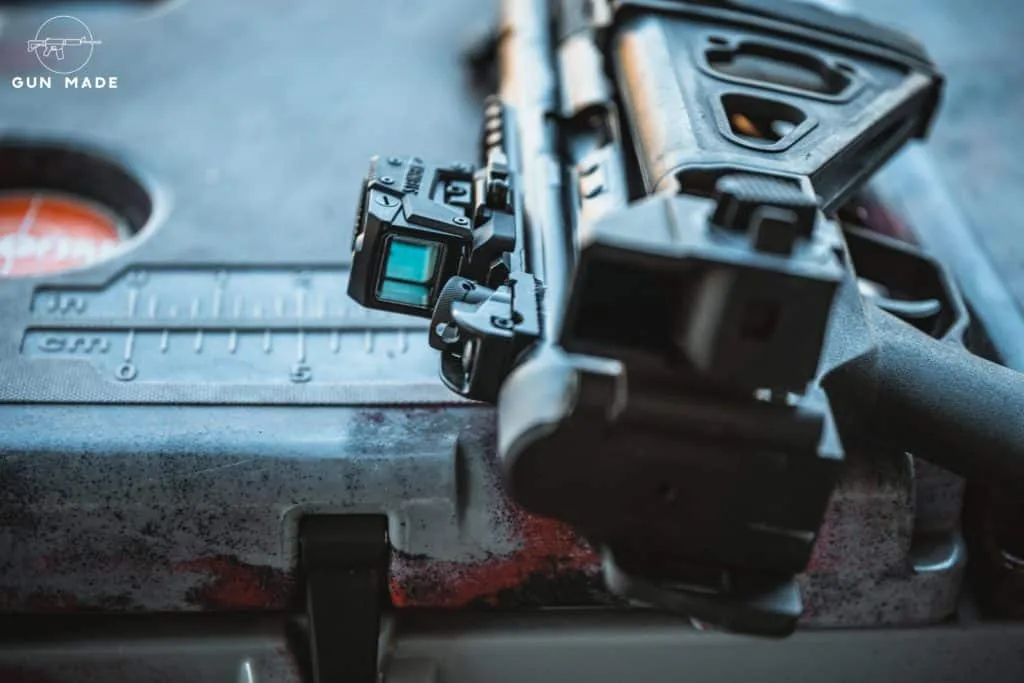 I am a fan of this enclosed optic, but it took some time. I would, at first glance, think this little MPS was bulky and could interfere with your holster, but at a closer look, I found it to be a little work of art, and it grew on me. 
Steiner made this optic light and little, allowing it to disappear into your kit like it was meant to be. The MPS is all black and is very pleasing to the eye once you get over the enclosed factor. 
Steiner made this optic user-friendly and placed the battery on the top of the optic, which I am a big fan of. Quick access to the battery is one of the well thought out features on this little monster of a pistol sight.  I have stated in my other reviews that I love it when a company pays attention to the little details and delivers a product that the consumers don't feel forgotten.  
Mounting Equipment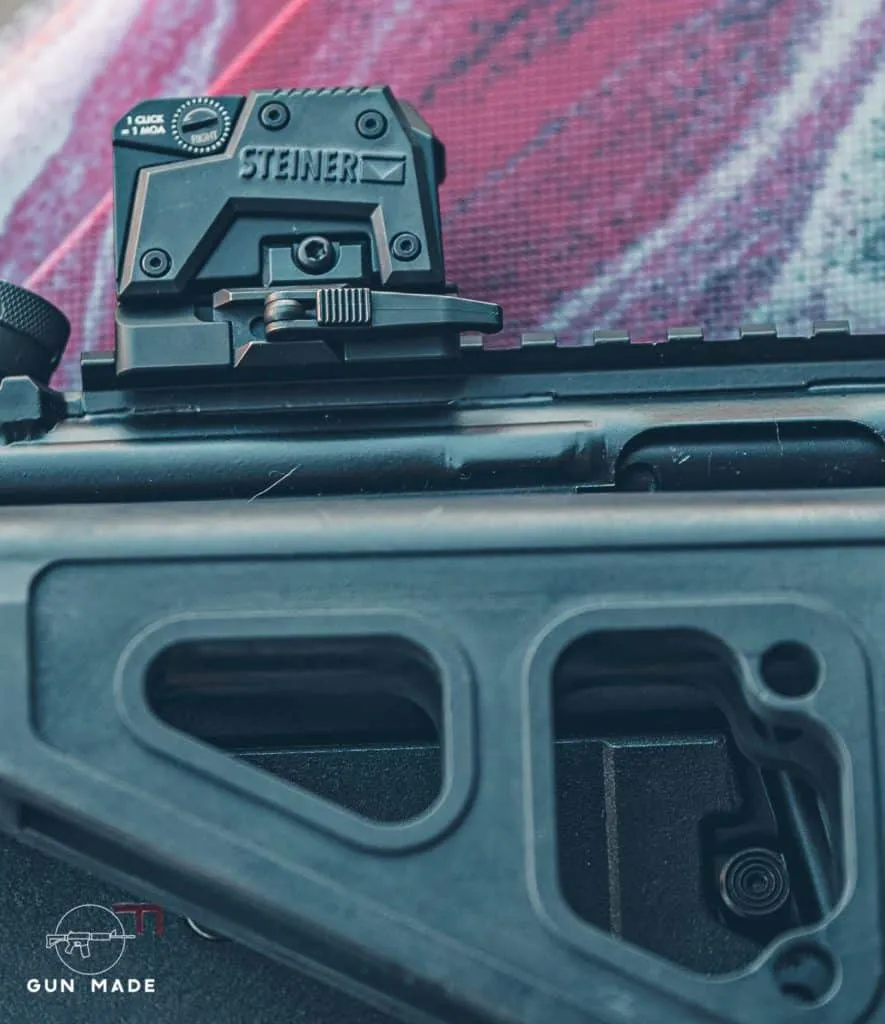 One thing that I found that was negative and threw me off with this MPS was the plate that came with it out of the box. The plate is not ACRO styled like advertised and would not fit my pistol. Technically speaking, it is an Acro mount, but it comes on a "DR" footprint. 
Now, at a full disclosure, I did not find this issue with my first MPS. I bought my first MPS specifically to run on top of my MP5, which didn't take long to figure out that it would require an adapter to mount to the Picatinny rail. 
The adapter I chose to run for my MPS to mount to my PTR 9CT was the Aimpoint Acro QD mount 22mm. After we got that QD mount, it was a quick and painless process to get our PTR range ready and fitted with Battle Star Galactica styled optic Steiner created, aka the MPS. 
We chose the Aimpoint mount because of its lower profile and sits the optic closer to the rail. That is just our preference, though as there are multiple options available to you out there. I know Reptilia makes an Acro mount that sits slightly more elevated that may fit some of your preferences more.
Brightness Settings & Performance
Steiner did an incredible job making this pistol sight appeal to the tactical crowd. I mentioned it briefly earlier, but it comes with eight different brightness settings, two of which can be used under night vision.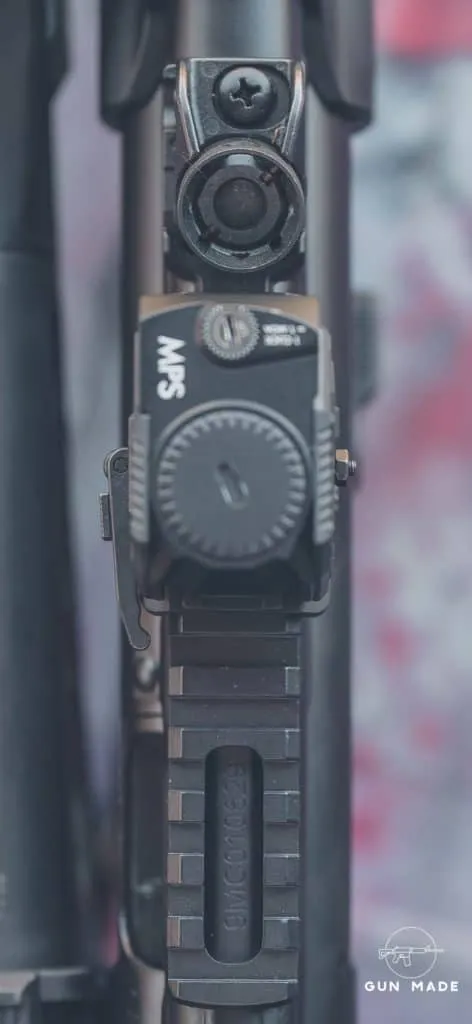 I would like to note that if you turn off the 13-hour shutoff feature on the optic, it takes away one of the MPS brightness settings, but for me, that wasn't anything to wave a red flag at. 
Steiner gave this the CR1632 battery with a battery life of about a year. I don't mind that, but I will note that the direct competitor to this optic, the Aimpoint Acro has a slightly larger battery, therefore having a longer battery life. 
I have several other Steiner optics on my rifles, and I will say this, the clarity is unbelievable. I liked how quick and easy it was to acquire my target in this optic. Steiner really did live up to the reputation I already had for them, with how crystal clear this optic is.  
I have been thrilled with this optic on the PTR platform and can't wait to get this next one mounted up on my Glock 19 MOS when the new adapter plate arrives.  I would like to note that I have had zero issues with the MPS mounted on my PTR and found it to be extremely accurate and durable.  
The first 8 minutes of this video from Sage Dynamics do an awesome job showcasing the durability and consistency of the MPS. 
Steiner MPS Pros & Cons
Pros
Top load battery. 
Water/ fog proof 
Durability
Cons
Less battery life compared to competition 
The DR footprint for the acro plate doesn't fit certain pistols. 
Comparable Optics
Steiner has done an excellent job creating an optic that we can trust and that I would consider reliable. The MPS is no different. I want to list some alternative optics that you could check out and compare with the MPS.
Aimpoint ACRO P-2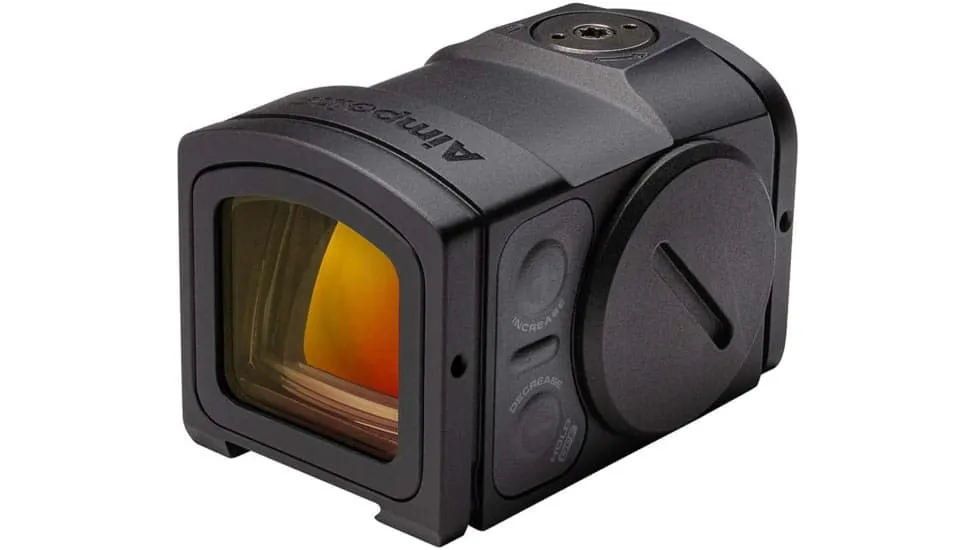 The most notable adversary in this comparison would be the Aimpoint ACRO P2.  In my limited research, this seems to be a fan favorite for the enclosed style Micro pistol sights. However, the MPS stands up with this optic dang well. 
Holosun 509T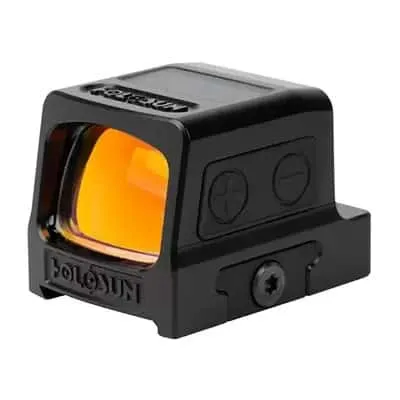 My third choice for comparison would be the Holosun 509T. Holosun has been a top dog and consumer favorite for a long time.  I would say that I would look at those two options for your most accurate comparison to the MPS. Here is a video comparing the ACRO and the 509T.
Conclusion
Steiner has continually produced a product that we can count on as the consumer, shooters, fanatics, and gear gurus. I have never used a product I couldn't find that I would change if given the opportunity, so when I look at the MPS, I recommend the optic for your sidearm.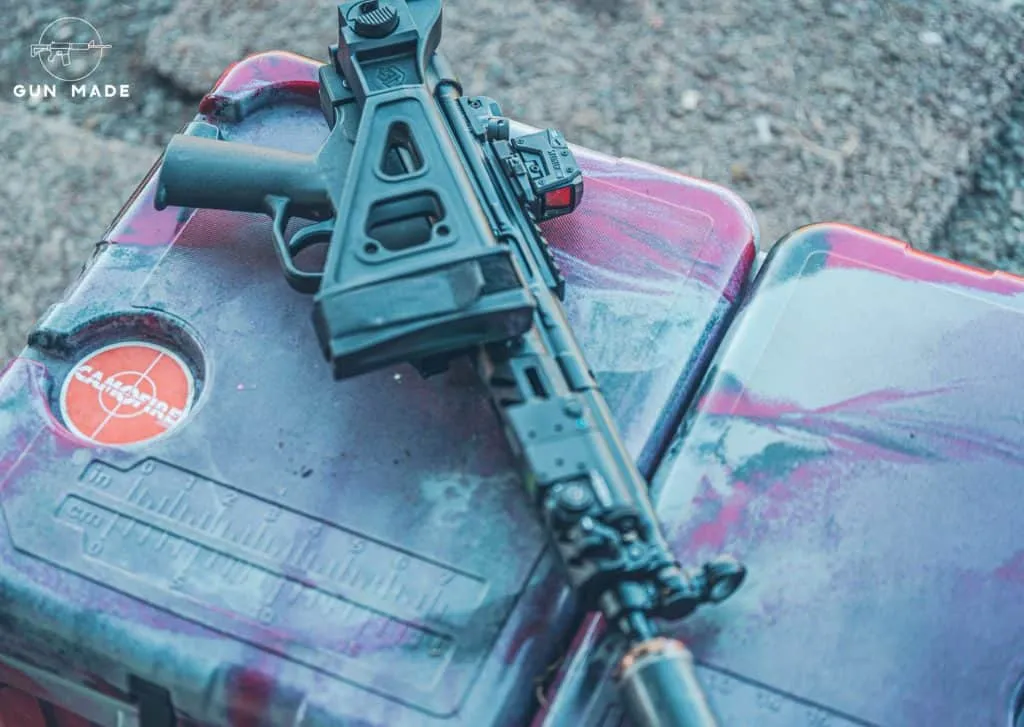 Steiner made enough cool features and thought-out design items that make this optic a winner. The top load battery, the NVG dot capabilities, the waterproof/fog-proof features all add up to me, and I love it. 
I would like to see them address the mount that they include with the optic out of the box soon, that could be something they make an option when purchasing the optic, but if you are reading this and have made it this far down the rabbit hole, you will be researched enough to have thought about that prior to your purchase. 
I hope that all of you get a chance to put your hands on the MPS and experience it in person. Steiner, I congratulate you on this incredibly capable Micro sight. 
Explore more