Taurus 605 Defender Review: A Top Option For Your Entry Into Revolvers?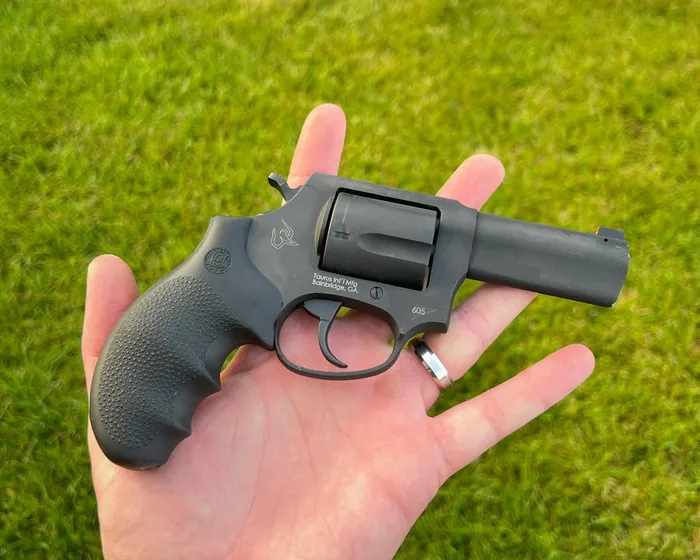 Taurus 605 Defender Review: A Top Option For Your Entry Into Revolvers?
Introduction
If you've ever performed a simple Google search for "revolvers," it's very likely that Taurus popped up on that first page in some capacity.
While we've seen a few hiccups with some of its offerings, things seem to be up and up lately. And let's be honest, if you really pay attention, plenty of manufacturers have had their fair share of issues, but it's all about how they handle it and move forward. Taurus continues to deliver a wide range of firearms at more than fair prices.
The Taurus Model 605 has been around for decades, but it recently got the "Defender" treatment from Taurus. The Taurus 605 Defender highlights are a longer 3-inch barrel, night sights, and Hogue grips. All of which are features I would personally choose for a .357 Magnum.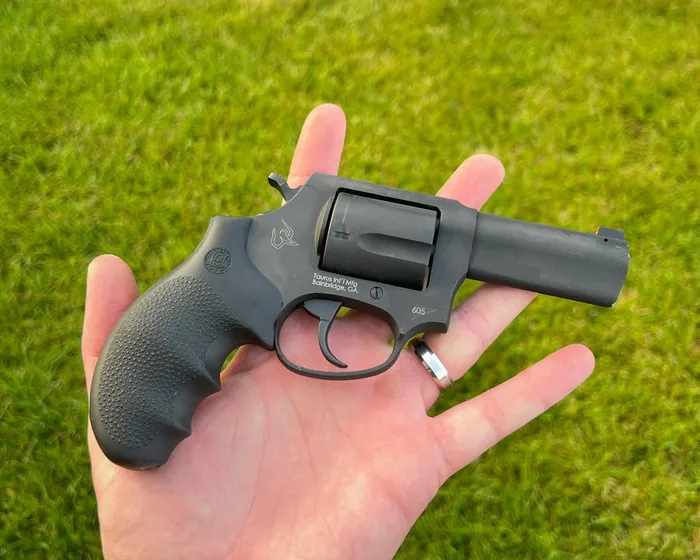 Now that I've spent some time with the Taurus 605 Defender and put some lead down range with it, you know what time it is…review time.
Taurus 605 Defender Review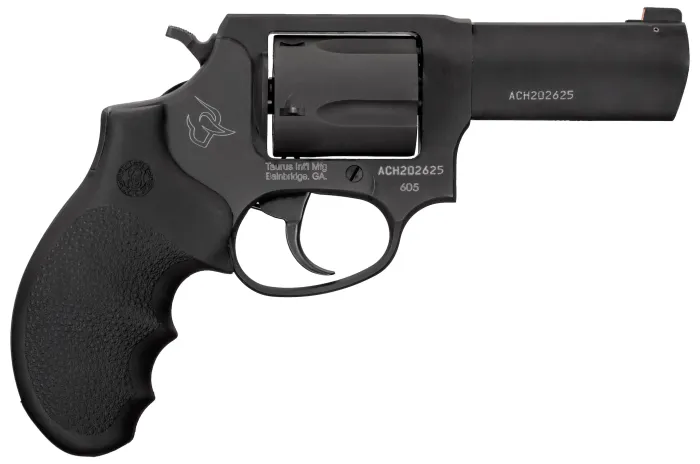 Specifications
| | |
| --- | --- |
| Caliber | .357 Magnum / 38 Special +P |
| Capacity | 5 rounds |
| Action | DA/SA |
| Barrel Length | 3.0 Inches |
| Twist Rate | 1:16.5, RH |
| Overall Length | 7.5 Inches |
| Width | 1.41 Inches |
| Height | 4.8 Inches |
| Weight (unloaded) | 23.52 Ounces |
| Safety | Transfer Bar |
| Sights | Fixed Rear, Night Sight w/ Orange Outline Front |
| MSRP | $479.99 |
Pros & Cons
Pros
Able to shoot .357 Mag and .38 Special +P

Front night sight

Comfortable Hogue grip

Reliable – as to be expected

Compact and concealable
Cons
Heavier than expected trigger

5-round capacity
Impressions and Range Test
Overall Feel
Even though the 605 Defender falls into the small frame category, it's just large enough to get a decent grasp on. Having larger hands, I did find myself having to adjust my grip every now and then, though.
The rubber Hogue grip adds to the ergonomics, and the revolver feels well balanced overall. I love the all-black aesthetic too. It's my favorite look for revolvers.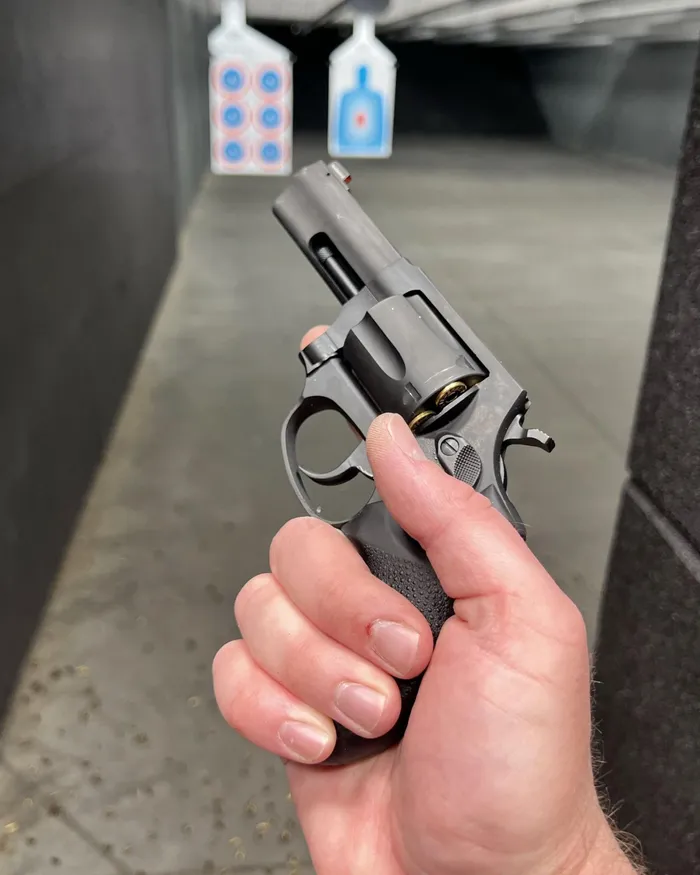 Reliability
After many reloads of this 5-shot revolver, I made it through my couple of boxes of ammo without a single malfunction. I didn't really expect any to pop up, so I'm glad that I was right.
I did only have two different loads on me during my testing time, so I'd like to test a few more, lighter to be specific, before making a real decision on the reliability. So far, so good, though.
Accuracy
I'll just put this out there right away; for every 25 semi-autos I test, I test one revolver.
That's not an exact figure, but my point is, I do not shoot revolvers very often. In single-action the trigger was just as you'd expect, light and crisp.
I could maintain my groupings out to about 1 of 2 yards in single action, but it was a whole different story in double-action. Unless I was firing at a rate of one round per few seconds and really taking my time, my double-action groupings were atrocious.
Definitely can be attributed partly to the shooter (me not having shot a revolver in a couple of months), but the trigger also seemed excessively heavy without much consistency.
As I sped up my rate of fire, my groupings spread out all over the place. Again, it could be more-so shooter issue, but I had a harder time than I expected in double-action with the 605 Defender.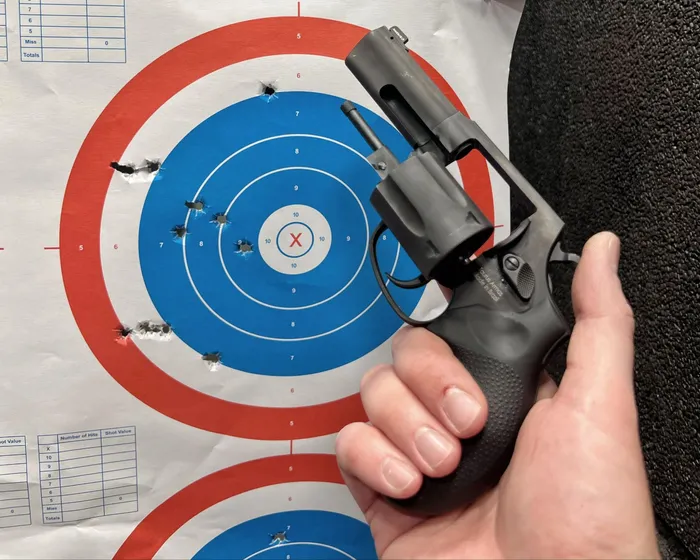 Features
Three-Inch Barrel
In my opinion, a 3-inch barrel is one of the best for .357 Magnum revolvers. It's long enough to play into the ballistics of the round, but also short enough to be easily concealed.
Of course, if you don't plan to carry your revolver or aren't worried about storing it in a small and tight place, a longer barrel might make more sense for you.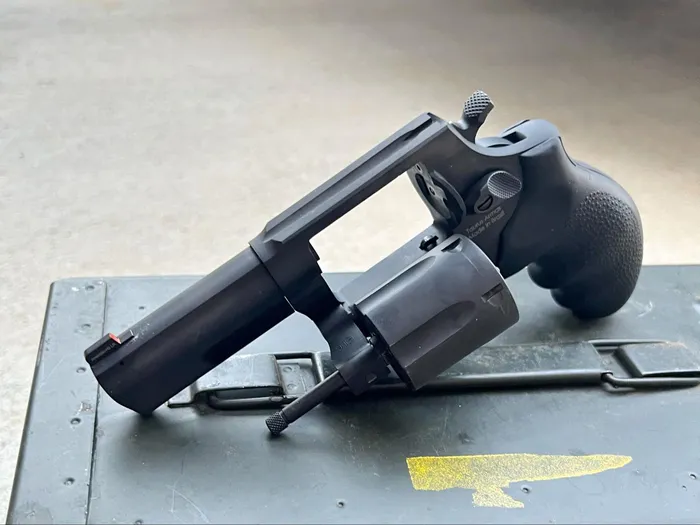 Front Night Sight
One of my biggest personal complaints with many revolvers are the sights.
I'll say it how it is, I'm a semi-auto guy for the most part, and have been spoiled with a variety of night sights, red dots, and suppressor height sights. So, when it comes to revolvers oftentimes having a simple integral groove and blade setup, I'm not a happy camper.
Thankfully, this 605 Defender comes with an AmeriGlo front night sight that is much easier to pick up and place on target than a standard blade sight. The between the tritium insert for low-light shooting and the orange outline for quick daytime shooting, it's a much appreciate sight upgrade!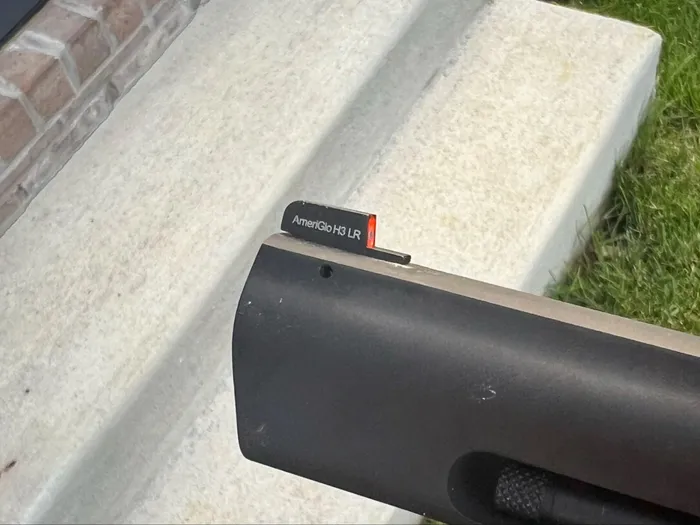 Textured Controls
The details of controls are so important and can often be overlooked.
Especially when you're using certain controls frequently, such as the thumb piece, you want them to be comfortable, functional, and easy to manipulate. The cylinder release and hammer have very nice checked texturing that isn't overly aggressive.
Even the recessed ejector rod has the same texturing at the tip.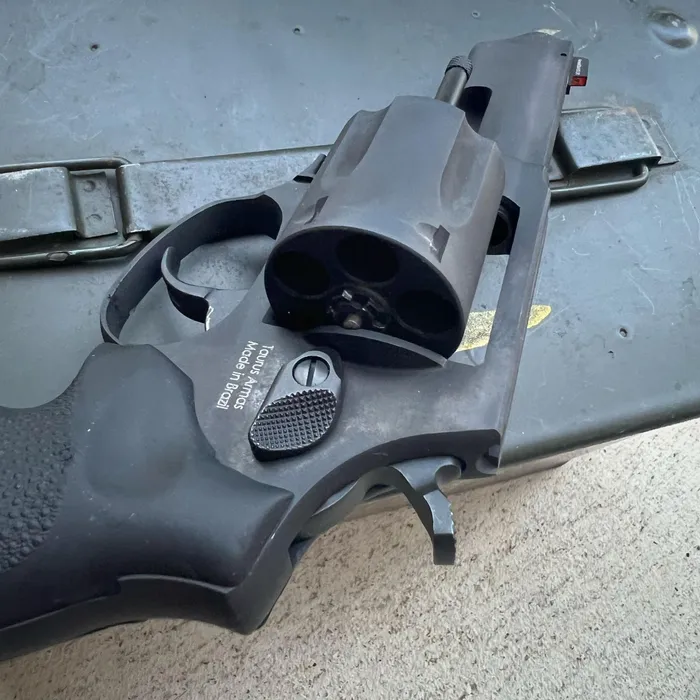 Hogue Grips
Some people like classic wooden grips, some like modern G10 grips, and some like rubber grips. I fall into that last category. I find them to be the most well rounded…they are comfortable, durable, and provide a solid level of enhanced "grip."
These specific ones are made by Hogue and have nicely rounded finger grooves and a medium texture on the sides. This is the type of grip I would actually upgrade to if the gun didn't already have them.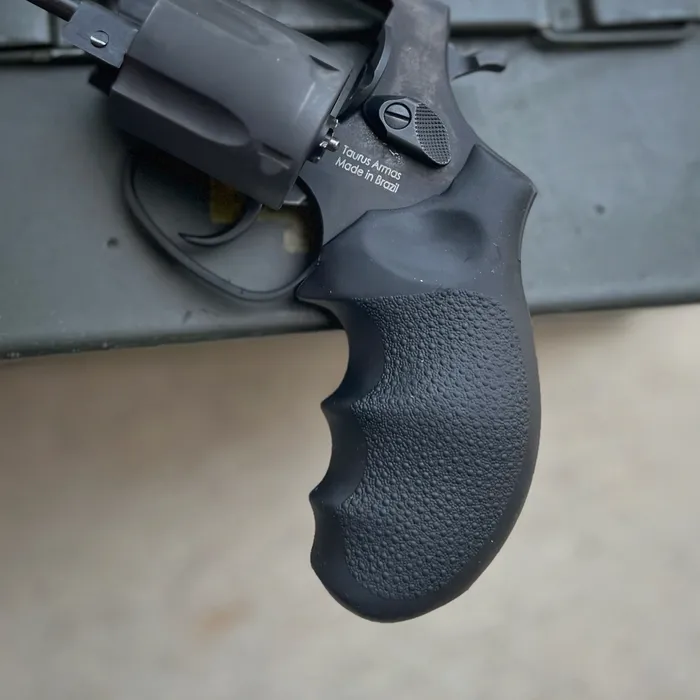 How We Tested
This little revolver accompanied me to the range on three separate occasions, all of which were indoors.
I kept my shooting with it within 5-12 yards and played around in both double-action and single-action. Nothing fancy, just some good old-fashioned target practice from a rest and freehand.
Ammo Used
I didn't have as wide of an ammo variety as I would have liked, but I did make sure to see how the 605 Defender handled both .38 Special and .357 Magnum.
I had some leftover 158-grain PMC Bronze .357 JSPs from a previous review and then a couple of boxes of 158-grain Federal American Eagle .38 Special LRN. Both of them shot perfectly fine through the gun, and I had no issues.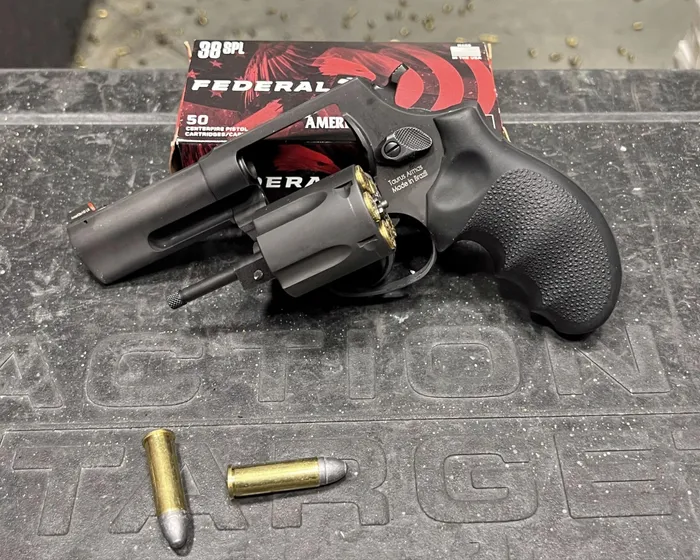 Score Card
Reliability (10/10)  
At least during my time with the 605 Defender, I had no issues or malfunctions.
Ergonomics (8/10)
Comfortable grip, well-placed/sized controls, and a well-balanced gun overall.
Appearance (8/10)
I love the matte black finish that even extends to the controls and cylinder.
Value (9/10)
Coming in a few hundred dollars cheaper than the majority of its competitors, the value is definitely there.
Accessories
There aren't going to be a ton of accessories to choose from, but if you must spend a little extra cash on some extras, here are a couple.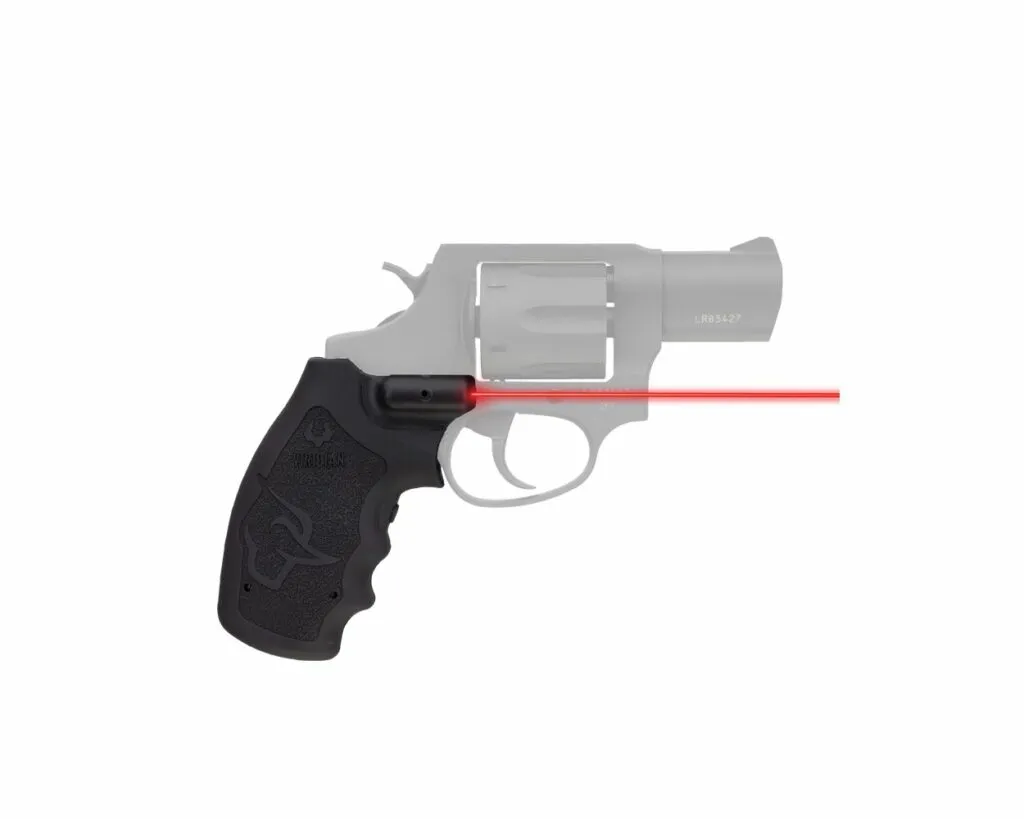 Designed for quick target acquisition, the laser is activated automatically when the shooter grips the gun. I can personally see this being an issue if you are trying to remain unnoticed, but many people like the automatic activation feature.
When it comes to range, the laser extends up to one mile at night or 25 yards in daylight. You'll get up to a four-hour battery life and a 7-year limited warranty.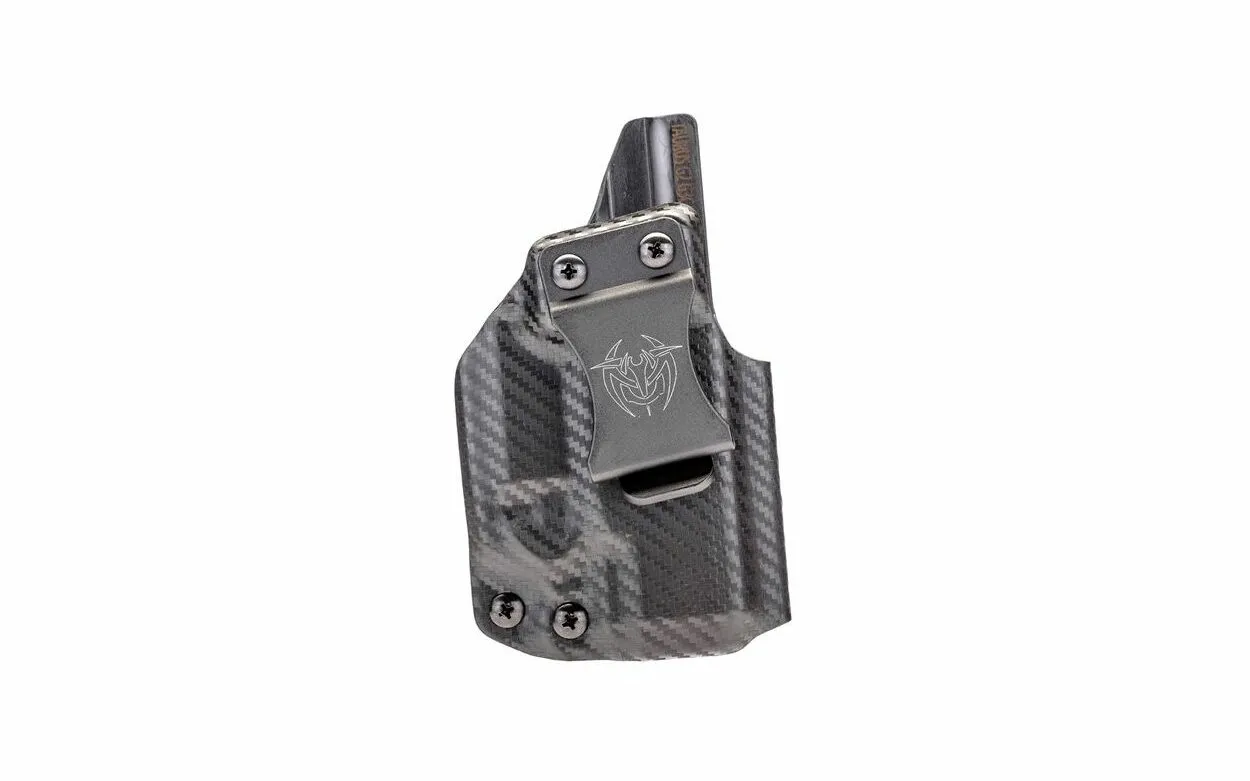 A lot of folks go with a leather holster with revolvers, but I'm a huge Kydex fan. Right on the Taurus site itself, you can order this UM Tactical IWB/OWB holster.
It comes with a FOMI clip to keep it secured to your belt, an OWB strap if you want to switch up your carry, and it has adjustable retention. You won't get color or pattern choices, but it's very likely going to be concealed anyways, so who cares!?
Alternatives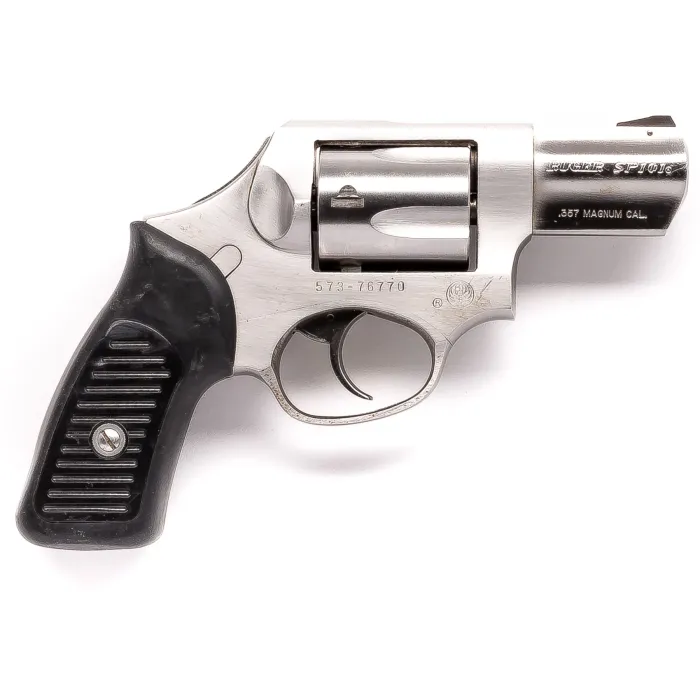 In comparison to the 605 Defender, the Ruger SP101 is not cheap. With that being said, it's not overly expensive, either, for a revolver.
Many people say it's one of their favorites due to the classic revolver feel and solid construction. Just like the 605 Defender, it has a 3-inch barrel and a 5-round capacity. It has a cushioned rubber grip, but also plenty of aftermarket ones to choose from if you want to do so.
It's one of those timeless pieces that remain popular year after year.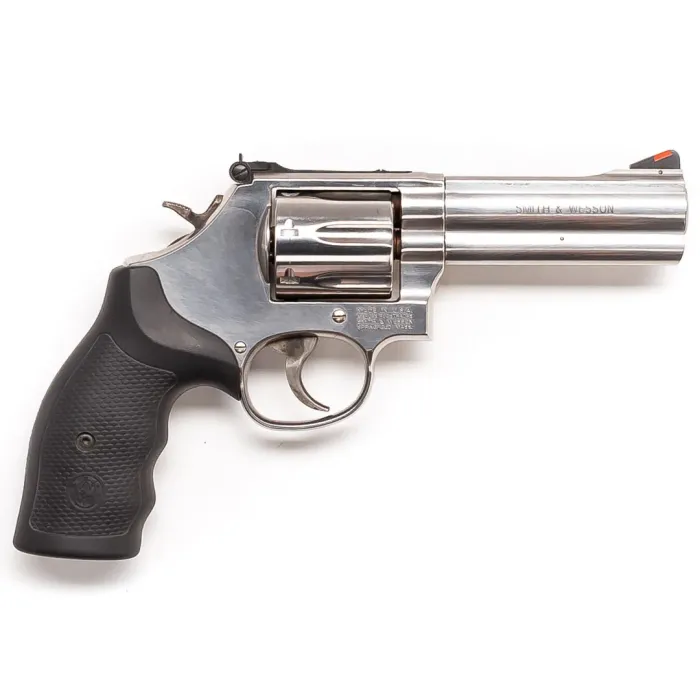 There is going to be quite a price jump to this S&W as well, but this revolver is ready for heavy use. It's a little larger than the 605 Defender, but it does share a 3-inch barrel and is chambered in .357 Magnum as well.
The largest selling point of it though, is you get an additional two rounds. In the world of revolvers, a capacity of 7 vs. 5 is a huge deal. It also has a very comfortable grip and an adjustable rear black blade sight.
Conclusion
Looking back at my time with the Taurus 605 Defender and taking into account the price point that it falls into, I'm starting to think it may be one of the top revolvers I would recommend to someone looking to start their revolver journey.
Many other revolvers are much too expensive to try out and see if you like them, but not with the 605 Defender. The seemingly heavier double-action trigger pull would be good for those learning the basics, and the night sight will help those coming from a semi-auto platform feel a little more "at home."
With all of that being said, if you're in the market for a new .357 Magnum revolver and have a tight budget, I think the 605 Defender would make a good option to consider, regardless of your experience level.
What's your preferred caliber and barrel length when it comes to revolvers? Drop your favorites in the comments below!
Explore more