Taurus TX22 Review: A Legit & Reliable .22LR? [2023]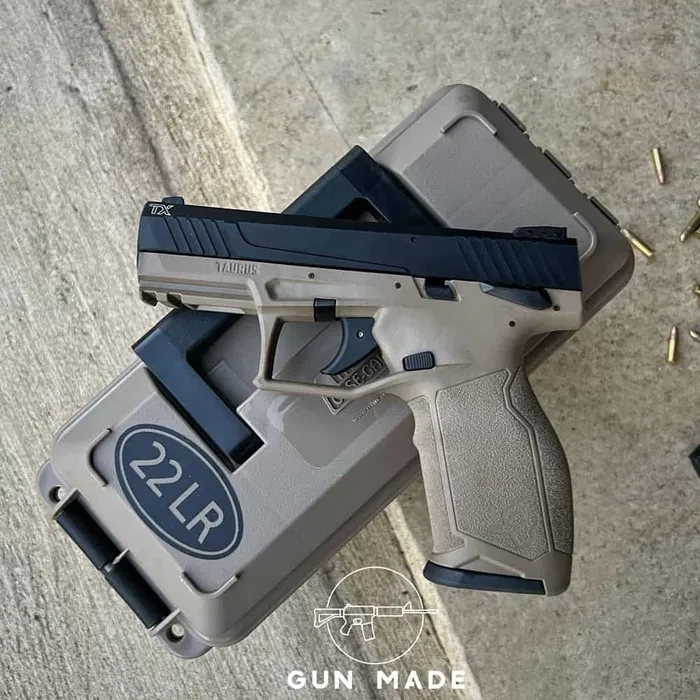 Taurus TX22 Review: A Legit & Reliable .22LR? [2023]
I'm a sucker for .22LR pistols, and I almost always have one with me during every range trip. I think they are great for training, saving money on ammo, and they are simply a ton of fun to shoot. I can't believe that I'm just now getting trigger time with the Taurus TX22. After 480 rounds through it, I can see why it's been such a popular pistol.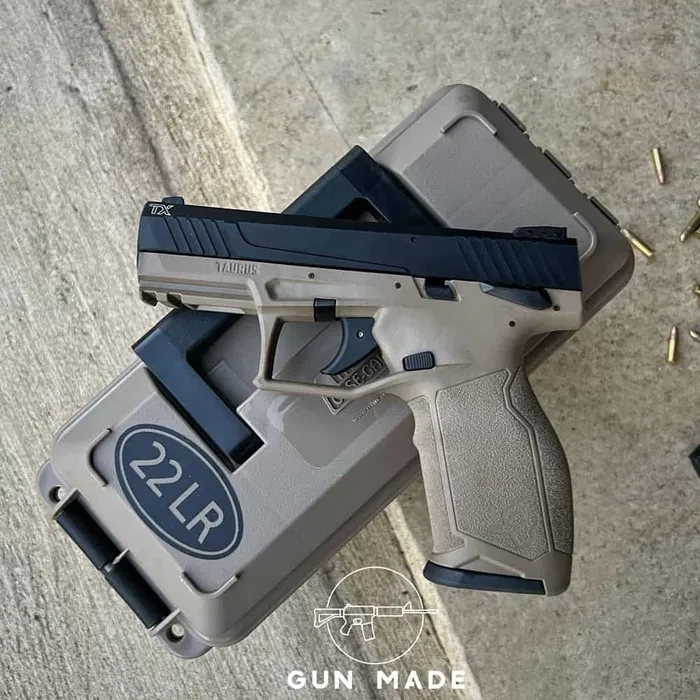 Taurus TX22 Review
Specifications
| | |
| --- | --- |
| Caliber | .22LR |
| Capacity | 16+1 |
| Barrel Length | 4.10 Inches |
| Overall Length | 7.06 Inches |
| Width | 1.25 Inches |
| Height | 5.44 Inches |
| Weight | 17.30 Ounces (Unloaded) |
| Twist Rate | 1:16 |
| Frame | Polymer |
| Sights | Three White Dot |
Pros & Cons
Pros
Affordable retail price and affordable ammo
Reliable as they come for a .22LR
High capacity in relation to comparable .22LR pistols
Very little recoil (duh, it's a .22LR), leading to great accuracy
Cons
Feels very "plasticky" – more so than other polymer pistols
Undersized and awkwardly placed magazine release.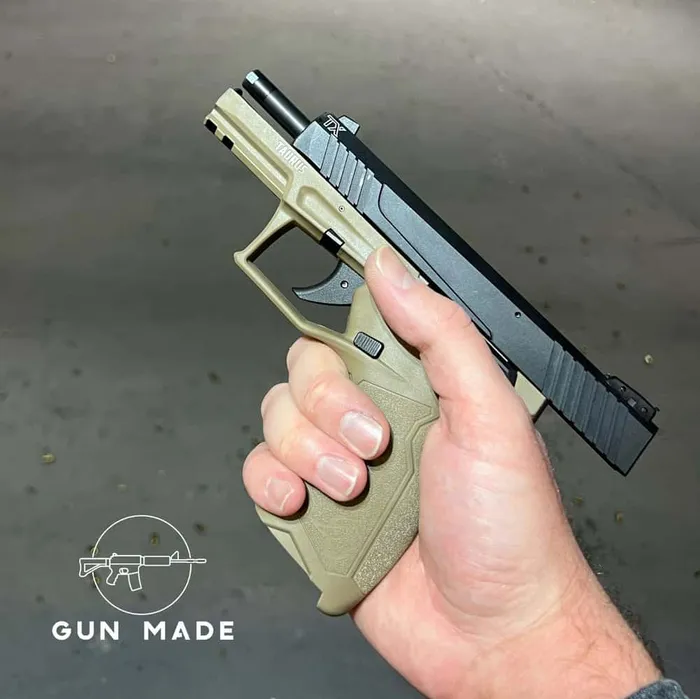 First Impressions and Range Time
In the box, along with the TX 22, you'll find two 16-round magazines, a mag loader, and a suppressor adapter to go along with the threaded barrel. It came nicely lubricated, and all the controls were smooth out of the box.
Overall Feel
The grip feels amazing in hand, which is a nice change of pace since many of the guns I've reviewed recently have had smaller-than-ideal grips!
Most .22LR pistols have little recoil, to begin with, but something about the TX 22 makes it feel even less than the average. The low recoil paired with the familiar three-white dot sight setup made it very easy to hit my marks starting from the very first magazine.
Accuracy
By the end of my first range session, I could land 2-inch groupings out to 15 yards. I haven't had the chance to shoot it suppressed yet, but I'm confident that the accuracy will transfer over with a suppressor attached.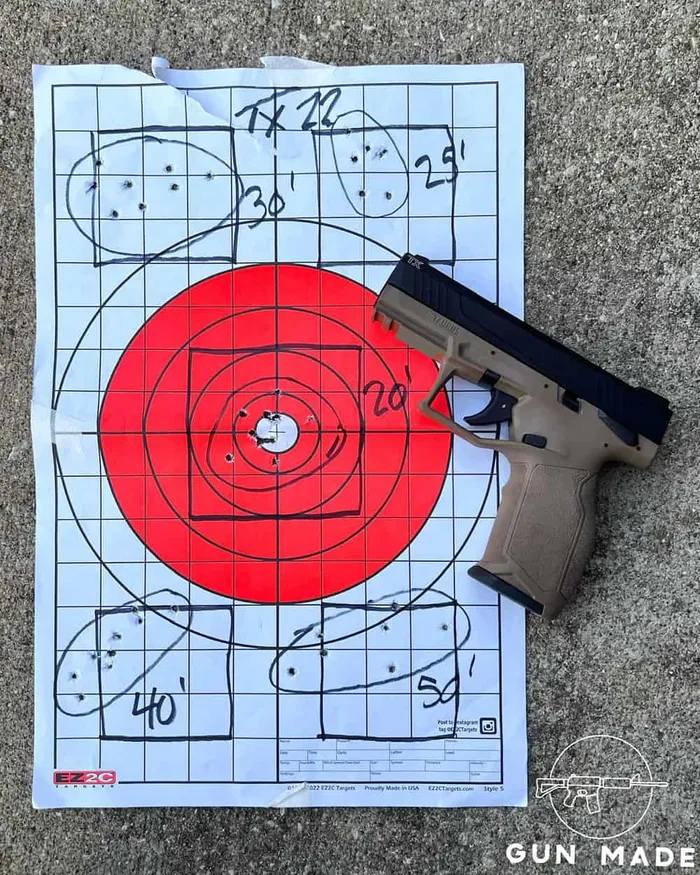 Reliability
From a reliability standpoint, for a .22LR pistol, the TX 22 is as reliable as they come. Throughout the 480 rounds that I put through it, I had four failures, all of which were failures to eject.
I was cycling a ton of random rounds through it, shooting quickly and mixing various ammo within the same magazines. Nothing seemed to cause a consistent issue. I believe I ran five different types of ammo through it, with the three that I can definitely recall being 36-grain Winchester White Box CPHP, 40-grain Federal AutoMatch LRN, and the very dirty 40-grain Remington Thunderbolt LRN. I was surprised that they all fed well, just as you probably are reading that.  
Features
Guns at this price point don't always have the most amazing features, but you should still be able to expect them to have plenty of good ones. With the TX 22, you won't be left feeling like you're missing anything major, but there are a few aspects I'd like to see improved.
Sights
Three white dot setups are quite common these days, so the TX 22's were instantly familiar. They needed no adjustments to them out of the box, and I was able to place my shots where I wanted right away. A set of night sights would have been nice, but at this price point, these definitely suffice.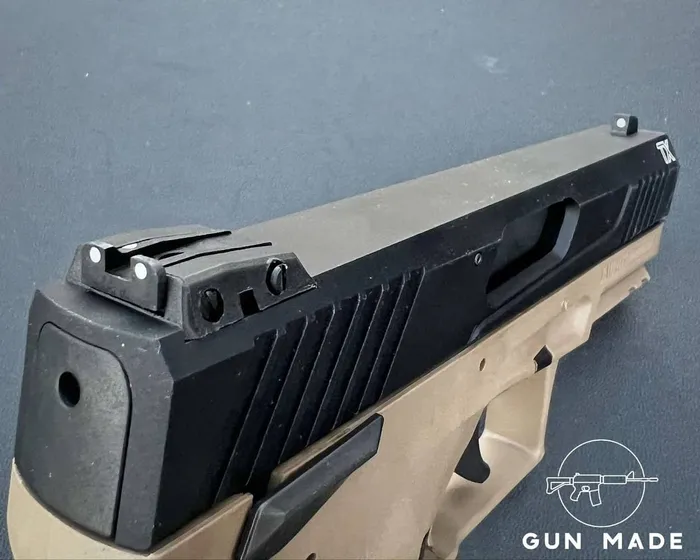 Trigger
The trigger is one of the best features of the TX 22. The Taurus Performance Trigger System (PTS) works wonderfully in this pistol. Its pull is short, and the reset is as well, in addition to being spring-assisted. The pull isn't necessarily gritty, but it's not as smooth as I would have expected.
I've read that the trigger pull lands between 4.5 and 5 pounds, which seems pretty accurate to me. It may look like there is no trigger safety, but there is. It's actually hidden inside of the trigger, making it very comfortable to put a ton of rounds through it at a time.
Overall, the trigger works well, and I can see the appeal to it.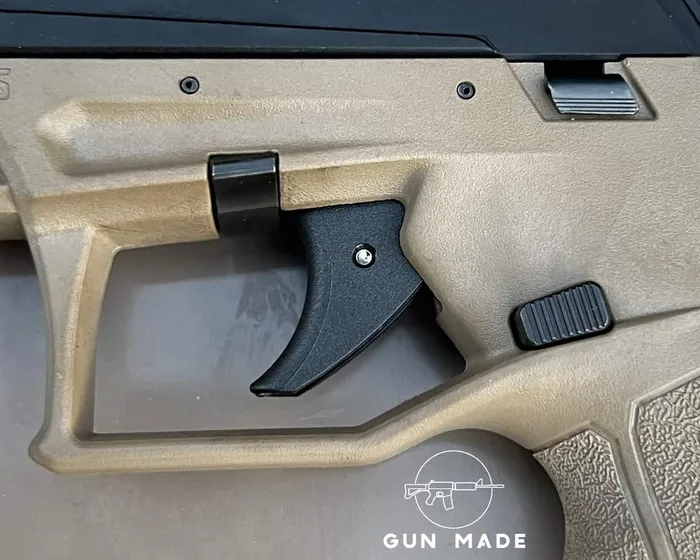 Controls
The controls are comparable to that bag of mixed vegetables where you like most of them but typically avoid at least one of them. The safety is sized appropriately, and the activation/deactivation of it was nice and smooth.
The slide stop lever was just textured enough to be able to catch it almost every time, but it would have been nice to be a little bit larger.
Then we get to the magazine release…that one vegetable that you avoid. But in this scenario, you can't avoid it because you need to reload! It's placed directly above this contour ledge of sorts, sitting flush with it and causing your finger to easily miss it if you aren't paying attention and taking your time. A huge oversight that could have been very easily remedied.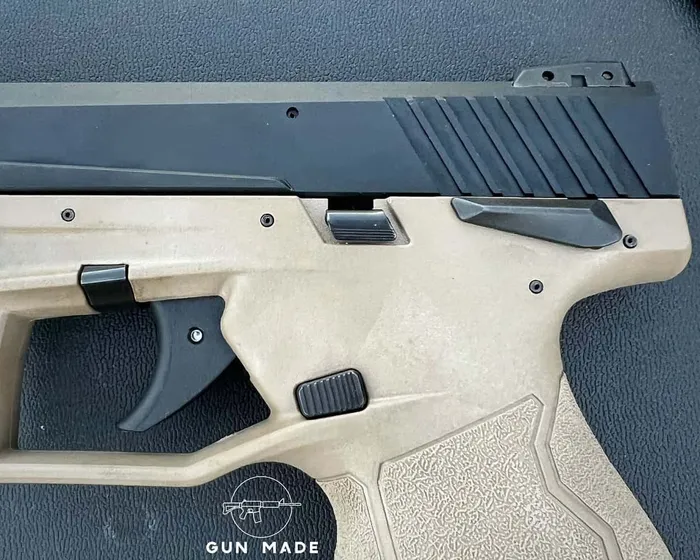 Grip
From a size perspective, I love the grip. It's large, it's wide, and has a nice semi-aggressive texture. It does have a very "plasticky" feel, as I mentioned earlier, but that's fine. It is polymer, after all! It also has a very subtle finger groove that helps maintain a firm grasp on it. If you have medium to extra-large hands, I think you'll like this grip too.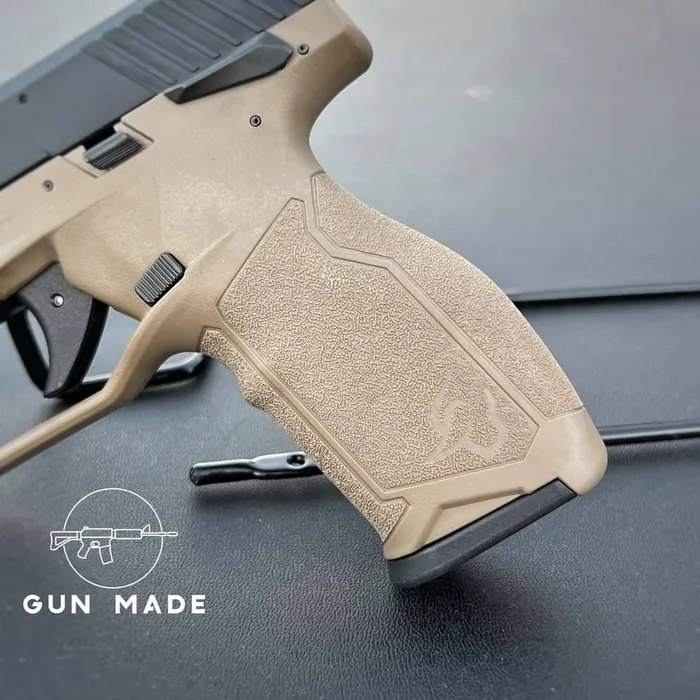 Magazine
The mags are easy to load, and I had no problem getting that 16th round in them. The TX 22 comes with two 16-round magazines and a mag loader. The mag loader seems a little bit silly to include, given how easy these mags already are to load, but it's a nice extra.
My only potential concern with these mags is that they are polymer and not metal. I didn't experience any issues with them during my testing, but I'm not sure how they'd hold up over 1,000s of rounds or many accidental drops.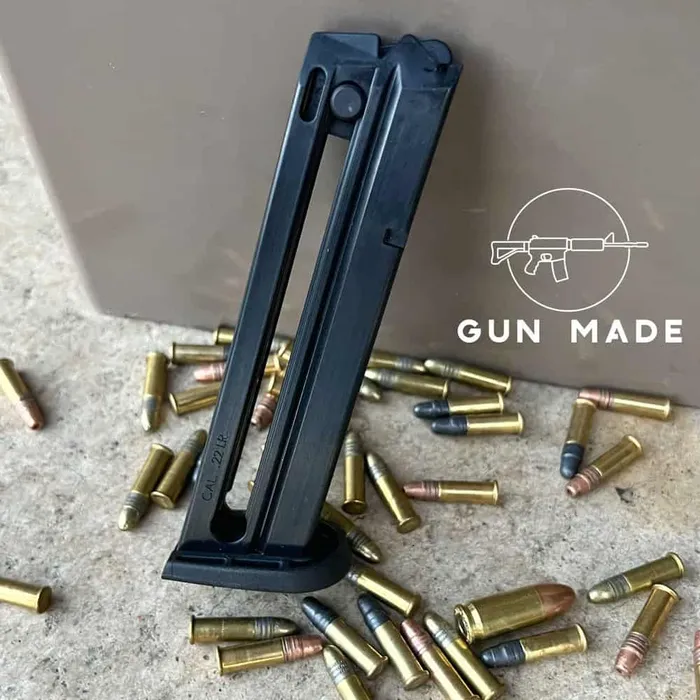 Accessories
Night Fision has some of the brightest tritium sights on the market, from my experience. They happen to make night sights specifically for the TX22 that come in a couple of different color options. If you think you'll be doing any shooting in low-light conditions, I suggest throwing a set of night sights on for enhanced target acquisition in the dark.
Many people don't want to mount bulky lights or lasers on a .22LR pistol, which I totally get. If you're a fan of lasers, though, Viridian makes a very popular one for the TX22 that is extremely compact and lightweight. It features an ambidextrous on/off switch and a six-hour battery life. It installs directly onto the trigger guard with ease.
Alternatives
I'd be lying if I said there weren't other great .22LR pistol options out there on the market. If the TX 22 doesn't seem to fit what you're looking for, check out one of these others to see if they do.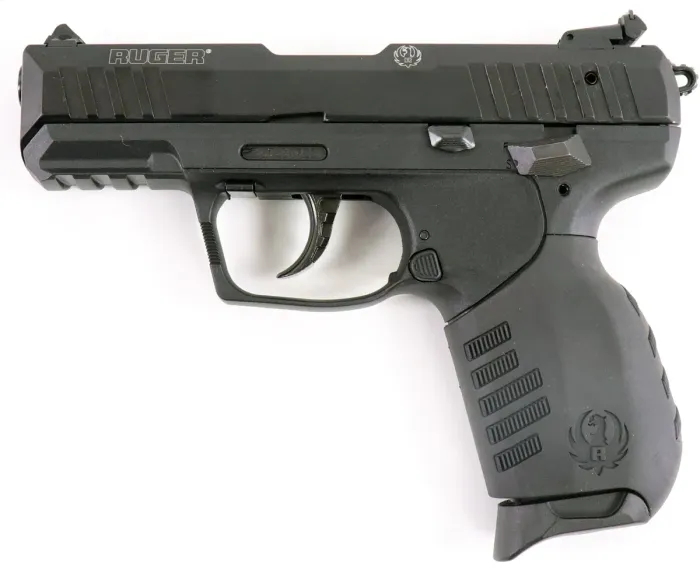 The Ruger SR22 has been one of the most popular .22LR pistols on the market for years, and for good reason. It's proven to be reliable, easy to accessorize thanks to its Picatinny rail, and has plenty of different models and colors to choose from.
It even comes with interchangeable grips for customizable shooter comfort. It's going to come in at a higher price than the TX 22, which some will argue is due to better build quality. I can't say for sure if it is, but I do know that everyone I've talked to that has one enjoys it.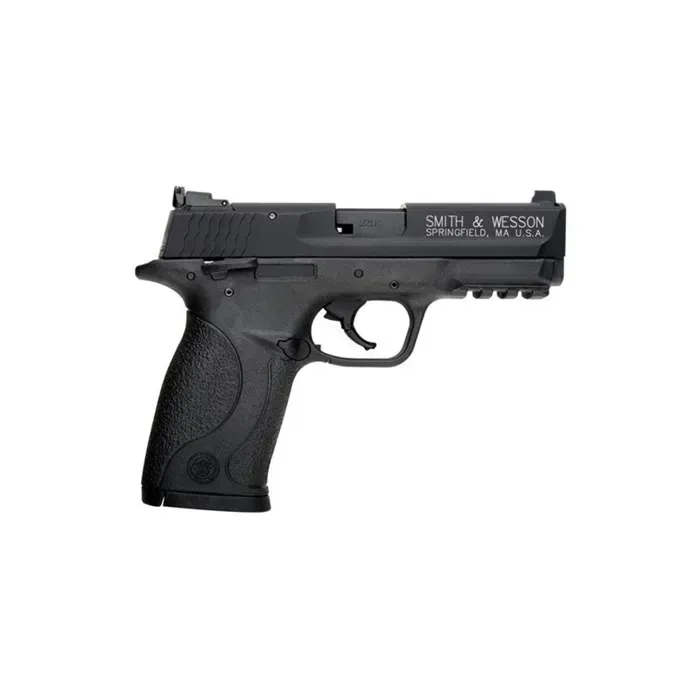 I have just about 3,000 rounds through my M&P22 Compact and will likely have thousands more. It was actually one of my first .22LR pistols, and I have no plan to part with it. It's been reliable, magazines have been easy to find, and it has a great ergonomic feel.
If you already have other M&Ps, or simply want a reliable .22LR pistol that falls between the TX 22 and SR22 in price, check out the M&P22 Compact.
Conclusion
I have been pleasantly surprised with how much I've been enjoying the Taurus TX22. As I mentioned earlier, I've found it to be reliable, accurate, and a ton of fun to shoot. The fact that it comes in a couple of different colors and has an optics-ready version is just icing on the cake. If you're looking for an affordable and reliable .22LR pistol, I would suggest checking out the TX 22 for yourself!
Explore more