Weaver vs. Picatinny Rail: Differences, History, Usage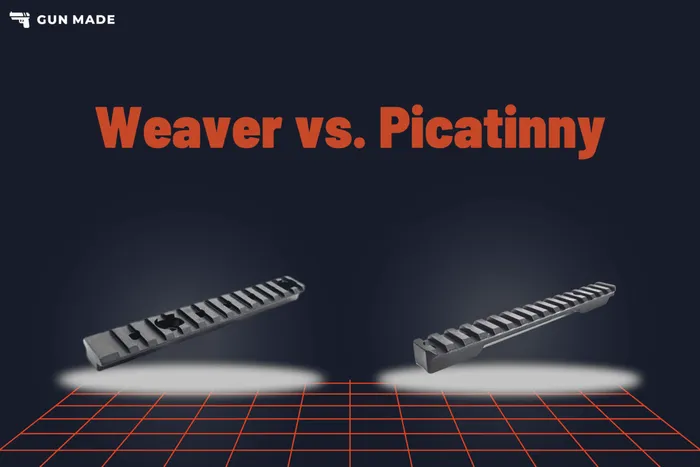 Weaver vs. Picatinny Rail: Differences, History, Usage
Introduction
When it comes to adding accessories to your firearms, there are many factors to consider. Not only do you have to think about what you're going to be adding, but how it's going to fit. Regarding accessory fitment, there are two commonly used mounting rails – Weaver and Picatinny.
In this article, we will discuss the details of both mounting solutions, their differences and similarities, and why you would choose one over the other. One of the main differences is Weaver accessories are compatible with Picatinny rails, but Picatinny accessories are not usually compatible with Weaver rails.
Keep reading to learn everything you need to know about Weaver vs. Picatinny rails!
The Weaver Rail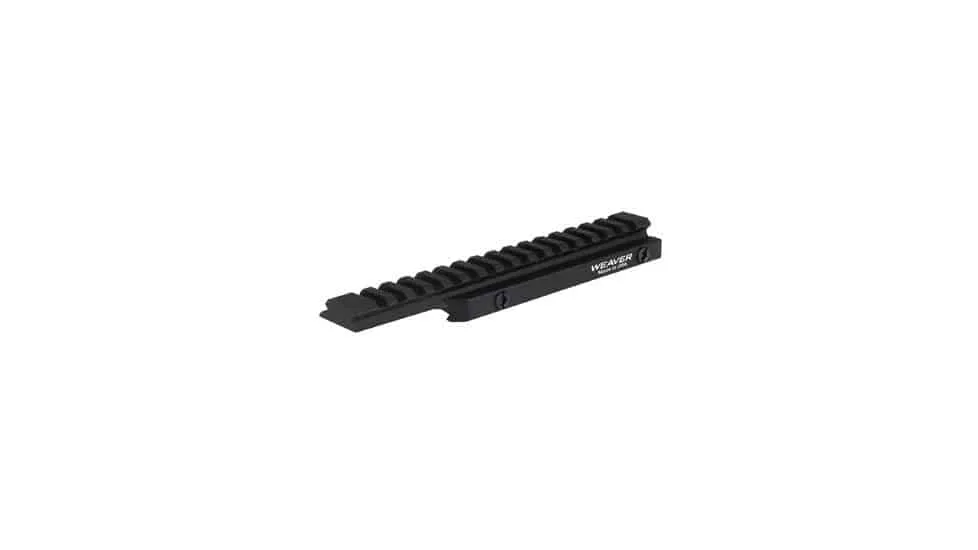 The Weaver rail mount was developed by William Weaver, founder of W.R. Weaver Company, a maker of rifle scopes, in 1930. William Weaver developed the mount for his scopes, which originally started with two pieces meant to straddle the cartridge ejection port.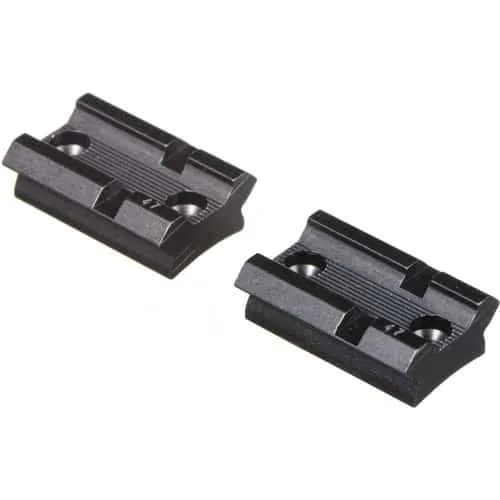 Modern-day Weaver mounts can be one or two pieces with locking slots of .18" (4.57 mm) in thickness. The slots can be uniform or staggered in spacing. In addition to the mount, the Weaver system also uses rings to hold the accessory into place, clamping onto the mount with recoil stoppers resting inside a slot.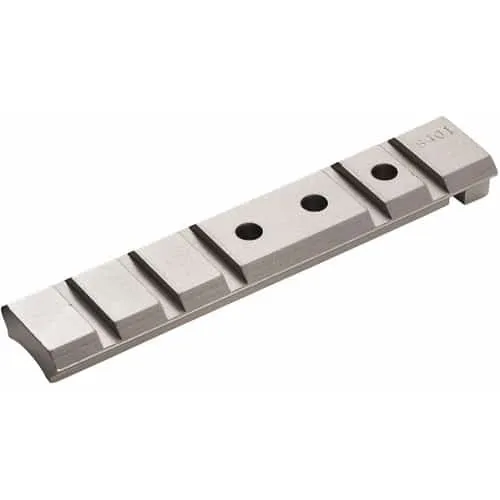 The Picatinny Rail
The Picatinny rail mount was developed in the early 1990s when the Picatinny Arsenal in New Jersey was tasked with making a standardized scope mount for the military.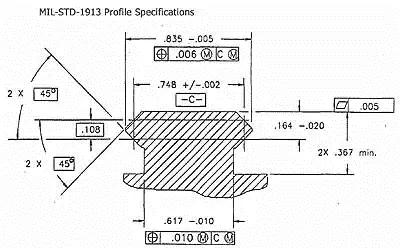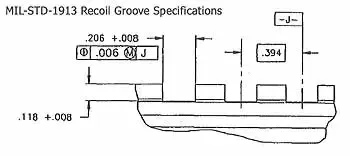 The initial design team used average measurements from Weaver mounts, then based the design on scaled-down 105mm howitzer rails to come up with their solution.
Since its adoption by the military in 1995, the Picatinny rail has become the primary accessory mount due to its prevalence and standardization. Many modern firearms come with Picatinny rails from the factory.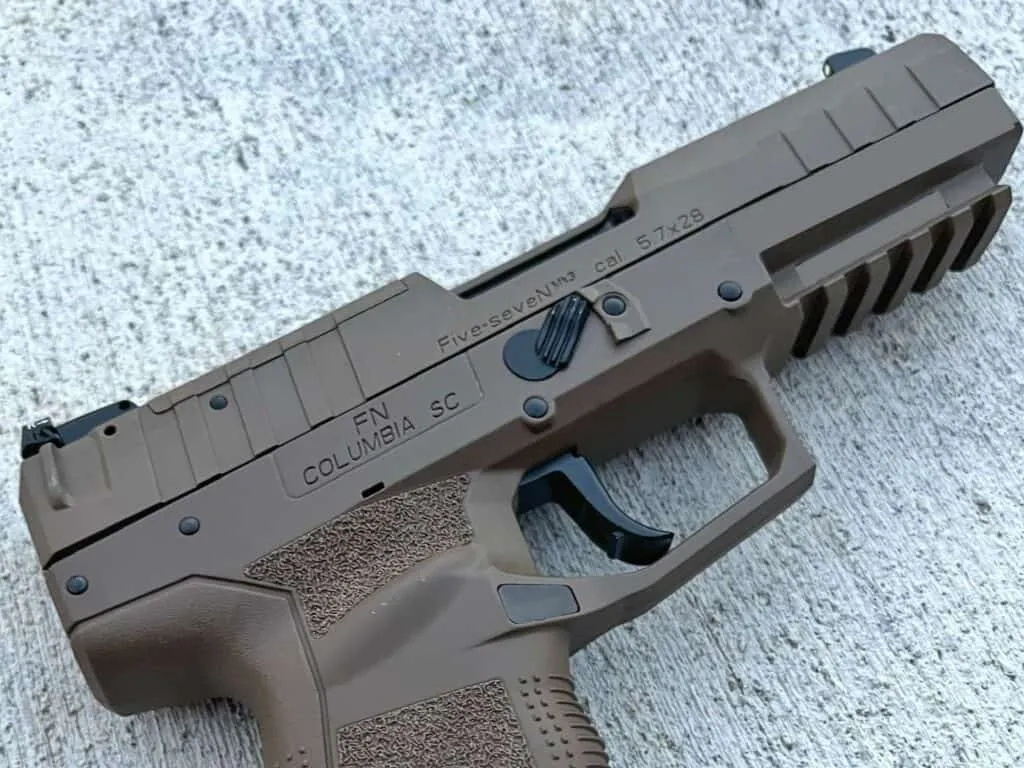 The NATO Rail: A Picatinny Rail for the World
NATO adopted the Picatinny rail as its mount standard. Converting the measurements to metric units, it became known as the STANAG 4694 NATO Accessory Rail and was formally adopted in 2009.
Key Differences Between Weaver vs. Picatinny Rails
Standardization
Although the Weaver mount has been used for decades, there has yet to be an attempt to standardize the mount's design. Some Weaver mounts are a single piece, whereas others are two pieces, a front and back section of the mount. They usually have their locking slots at either end of the mount, with few or oddly spaced slots in the middle.
On the other hand, Picatinny mounts were designed from the outset to be standardized. All Picatinny mounts have a rail width of 0.206 in (5.23mm), and the slots have a depth of 0.118 in (3.0mm) and a slot spacing of 0.394in (10.01mm).
Originally designed for rifle scopes, the versatility of the Picatinny rail has seen its usage expanded to pistols, where the rail is mounted or integrated into the bottom of the pistol, facilitating the mounting of accessories like lights and laser sights.
Uniformity
A two-piece Weaver mount has an advantage where it gives better access to a rifle's cartridge ejection port, but this comes at a cost. It is much harder to align a two-piece Weaver mount, and even a slight misalignment can result in inaccuracy, which worsens as distances increase.
The Picatinny mount does not suffer from this fate. Due to its one-piece design, regular slot spacing, and standardized manufacturing tolerances, once a Picatinny mount is installed, and the correct torque specifications are used to install the accessory, there is little else for the user to do.
Popularity
The Weaver mount was the most popular mount until the mid-1990s, when the US Army adopted the Picatinny mount. Because many of the Department of Defense contracted arms manufacturers also make civilian weapons, the Picatinny mount became the de-facto mount due to the economy of scale.
While the popularity of the Weaver mount is on the decline, there are still companies making Weaver rings and accessories. Since many Weaver parts fit on Picatinny mounts, many older or secondhand scopes and accessories can be used on newer weapons. However, with the prevalence of the Picatinny mount, it's only a matter of time before the Weaver mount becomes obsolete.
Ruggedness
Picatinny locking rings are larger and more rugged than Weaver rings due to the difference in thickness of the locking slots. While the thinner Weaver rings can fit inside the larger Picatinny slot, care must be taken to ensure the accessory is stable.
A Weaver ring in a Picatinny slot must be moved as far forward on the firearm as possible to eliminate forward movement of the accessory when firing the gun due to recoil. If it's not aligned properly, the recoil's force can affect the accessory's alignment or, at worst, cause damage.
Weaver Pros & Cons
Pros
A two-piece Weaver mount leaves more space for cartridge ejection
Cons
Inconsistent slot spacing

Thinner slots mean less rugged rings

Less popular after 1995

Less standardization between manufacturers

Can be more difficult to align scopes with two-piece mounts
Picatinny Pros & Cons
Pros
Many more firearms with Picatinny rails due to military adoption

Standardized design ensures compatibility between manufacturers

Weaver rings and accessories can be used
Cons
Picatinny accessories cannot be used on Weaver rails

Generally thicker and more robust, increasing weight/bulk

Can obstruct ejection ports
The Future of Mounting Systems
The Picatinny rail has served with distinction for the past quarter century, but there is always room for improvement. Some users complain about the Picatinny weight and bulk due to the standardized size of the mount. They would like a more modular, lighter-weight solution.
Enter KeyMod and M-LOK. These two mounting solutions have a "cheese grater" appearance and are intended to wrap around the barrel of a gun as a hand guard. Accessory rails are added as needed, decreasing weight and increasing modularity.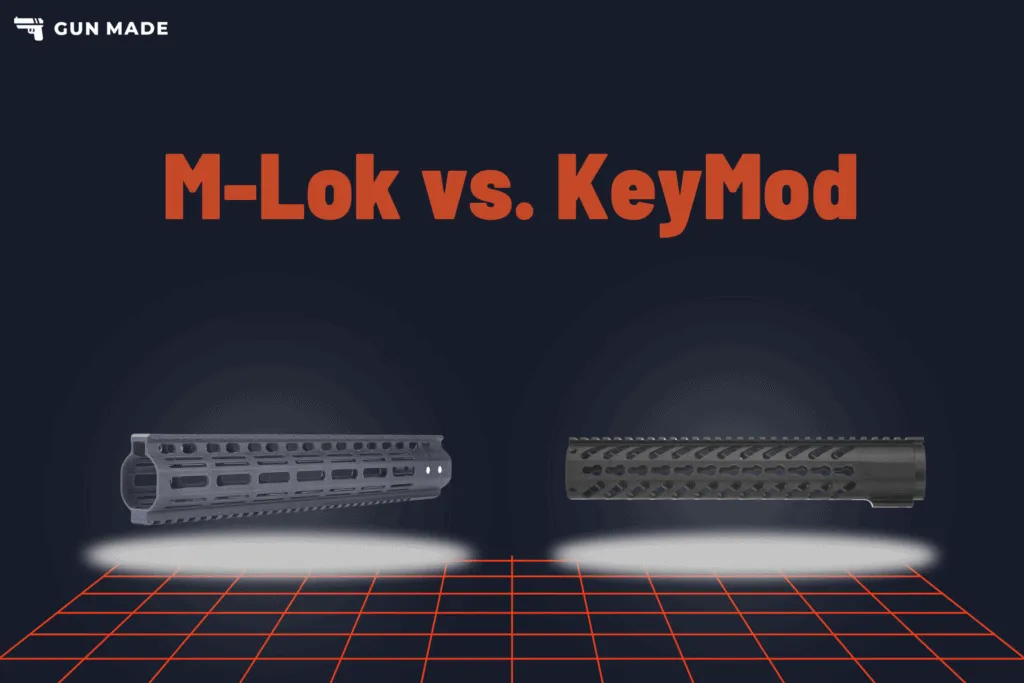 FAQs
Will Picatinny rings fit a Weaver base?
No. The locking slots for a Picatinny rail are wider, and the slot spacing is more uniform than those on the Weaver rail, so they will not physically fit. However, weaver accessories can fit on Picatinny bases.
Does the military use the Picatinny rail?
Yes. In 1995, the military adopted the MIL-STD-1913 rail, aka Picatinny rail, naming it after its place of development, Picatinny Arsenal, in New Jersey. An updated version, the STANAG 4694, has been adopted by NATO as their standard accessory rail.
Is a Weaver rail the same as dovetail?
No. Although both Weaver and Picatinny rails are derivatives of dovetail mounts, they are not the same.
Dovetail mounts come in different sizes and are normally used to mount proprietary sights and scopes. However, some manufacturers offer adapters that convert the dovetail mount to both Picatinny and Weaver mounts.
Conclusion
There are two commonly used rail mounts in use today – Weaver and Picatinny. Weaver is an older design, although its lack of standardization led to the development of a newer rail mount, the Picatinny. The Picatinny, having a standardized design, was adopted by the military in 1995 and has since become the most popular mounting solution.
Although Weaver mounts are falling from favor, some of its rings and accessories can fit on Picatinny rails, keeping Weaver alive a little bit longer. However, because Picatinny accessories are incompatible with Weaver rails, it's best to forget about Weaver rails and equipment when shopping for your next firearm. Your wallet will thank you.
Explore more