The Rise and Demise of Red Jacket Firearms: [What Happened]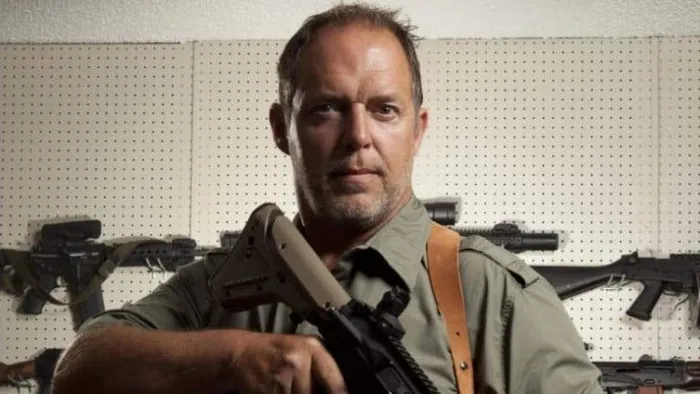 The Rise and Demise of Red Jacket Firearms: [What Happened]
WARNING: This post may contain mature or graphic content.
Red Jacket Firearms and its owner, Will Hayden, received a lot of attention between 2011 and 2014. Hayden's TV show, Sons of Guns, was one of the most watched reality shows on the Discovery Channel at the time.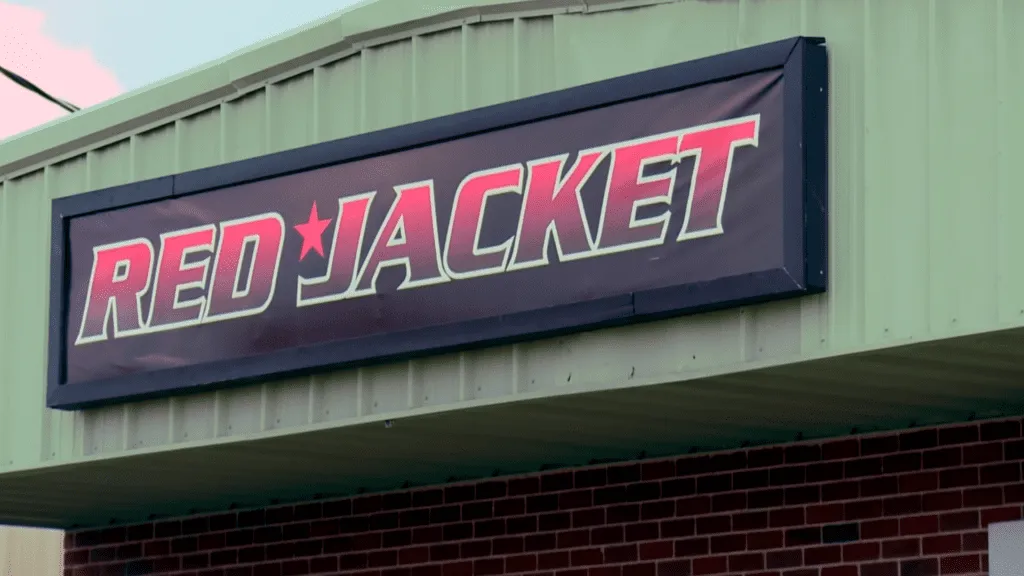 So what happened to Red Jacket Firearms and William Hayden? Here is what you should know.
What Was Red Jacket Firearms?
Red Jacket Firearms, LLC was a business owned and operated by William Hayden. Hayden officially started Red Jacket Firearms in 1999 after spending several years manufacturing custom firearms. 
Red Jacket Firearms initially started as a side business. Hayden started customizing firearms on the side while trying to develop his construction and refrigeration business. 
The success of the custom firearms led Hayden to shift his focus to Red Jacket Firearms. The firearms were mostly produced for law enforcement agencies around the US. Other customers included security firms and private gun collectors.
Early Life and Career of Will Hayden
William (Will) Hayden was born in Baton Rouge, Louisiana. His childhood included trauma, as he survived a house fire at the age of three or four and suffered abuse from his father. 
Will Hayden began working on firearms at an early age. By the age of 12, he was customizing rifles. He joined the US Marines at the age of 18 and served for 6 years. He left the Marines as a sergeant.
After returning home to Baton Rouge, Hayden launched a construction and refrigeration business, along with his side gun business. 
What Was 'Sons of Guns'?
Sons of Guns was a reality television show that aired on the Discovery Channel. It ran for five seasons between 2011 and 2014.
The production company filmed 65 episodes before the Discovery Channel canceled the show. The network chose to cancel the series due to the allegations against Will Hayden.
The TV show centered around the activities of Will Hayden and his employees at Red Jacket Firearms, which was based in Baton Rouge, Louisiana. 
Hayden or a staff member would introduce each episode with a warning for viewers not to repeat what they see on TV. The program featured demonstrations of the firearm customizations and modifications completed by the team at Red Jacket Firearms.
The first season included 30-minute episodes. Starting with the second season, the episodes increased to 60 minutes each. The show heavily featured Will Hayden and his daughter, Stephanie Hayden-Ford. Stephanie was a co-owner of the company and the general business manager. 
Other notable employees included Christopher (Kris) Ford, Stephanie's husband, and Joe Meaux. Meaux was a business partner and one of the lead gunsmiths. 
Criminal Conviction Leads to End of Show and Business
William Hayden was arrested on August 11th, 2014. He was charged with aggravated crimes against nature and molestation of a juvenile. He was soon released on bail but arrested again a couple of weeks later.
The East Baton Rouge Parish sheriff's department rearrested Will Hayden on a charge of aggravated rape of a child. The charges involved the child of Stephanie Hayden-Ford and Kris Ford.
Kris Ford was arrested on child abuse charges and assault, while Stephanie was charged with assault. Stephanie initially defended her father before coming forward with her own accusations.
Stephanie accused Will Hayden of raping her 22 years earlier when she was just 12 years old. This allegation led the judge to increase Hayden's bail from $200,000 to $350,000.
After Hayden's initial arrest, the Discovery Channel decided to cancel Sons of Guns. The show was immediately removed from all streaming platforms and websites. The Discovery Channel essentially scrubbed the online presence of the show. 
Hayden Sentenced to Two Life Sentences
Hayden pled not guilty to the rape and molestation charges. The trial started in 2015 and did not conclude until 2017. 
On April 7th, 2017, a judge convicted Will Hayden of one count of forcible rape and two counts of aggravated rape. He received two life sentences and 40 years for the convictions. 
The two life sentences will run concurrently while the 40 years will run consecutively. He is not eligible for parole or probation for these offenses.
Hayden Pleads No Contest to Two Rape Charges
On July 12th, 2017, Will Hayden received another life sentence for his crimes. The third life sentence came after Hayden pled no contest to two counts of rape. 
The court proceedings were held in Livingston Parish. The two counts come from allegations that surfaced after Hayden's initial arrest in 2014.
One of the charges involved a rape that occurred in March 2013. The victim was just 11 years old at the time. The second count involved a 12-year-old or 13-year-old girl who claimed Hayden raped her in 1995. 
Assistant District Attorney David Guidry stated that accepting Hayden's plea saved the victims from needing to testify in court. 
What Happened to Red Jacket Firearms?
After the allegations against Will Hayden became public, Joe Meaux attempted to keep the Red Jacket Firearms brand alive. Meaux sued Will Hayden for breach of contract. 
A judge granted Meaux $130,000 in compensation. Meaux also managed to have Red Jacket Firearms legally separated from Hayden. However, the stigma of Hayden's actions was too severe. 
Meaux eventually rebranded the business as "Meaux Guns and Ammo" and opened a new store. The new store was opened just down the street from the previous location in Baton Rouge. 
Red Jacket Firearms is now defunct. The company was rebranded and no longer has any association with Will Hayden. 
Where is Will Hayden Now?
Will Hayden is currently serving time for his criminal convictions at the Louisiana State Penitentiary, which is also commonly called "Angola". 
Angola is the biggest maximum-security prison in the US. It houses over 6,000 prisoners and sits on twenty-eight square miles of land. 
Conclusion
Will Hayden and his gun business shot to fame in 2011 due to the success of the Sons of Guns TV show. Three years later, horrible allegations surfaced that resulted in the end of the Red Jacket Firearms business and the TV show. 
Will Hayden was sentenced to a total of three life sentences and received an additional 40 years. He is not eligible for parole, which means that he will spend the rest of his life behind bars.
Explore more