Zastava ZPAP M70 Review [2023]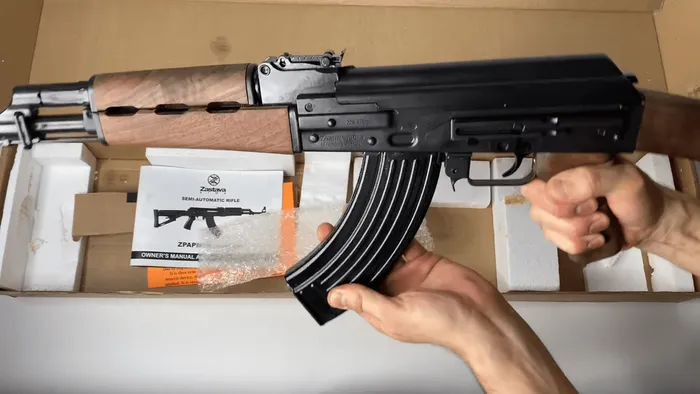 Zastava ZPAP M70 Review [2023]
I bet you're wondering what the deal is with this Yugoslavian AK-47 variant and how it got so popular on the US market.
Thanks to Zastava Arms USA, the Zastava ZPAP M70 is the newest AK-47 style rifle that's once again available on US soil.
This time, it's tinged with a couple of modern touches like a chrome-lined barrel, blued metal finish, a 1.5 mm bulged trunnion receiver, and some other interesting characteristics.

Based on the Yugoslavian M70 operating principle, it's further enhanced with some features that make it shoot like a breeze.
It's a reliable AK-47 rifle that sings 7.62×39mm hymns of hard-hitting bullet ballads that honor Kalashnikov's name. Kalashnikov himself dabbled in prose and poetry, but we're not here to wax poetics.
We'll talk about the Zastava ZPAP M70, its main characteristics in full detail, its advantages and disadvantages, and explain why everyone's talking about those thousand fired rounds without failures.
Let's skim through the historical background and main inspirations in this Zastava ZPAP M70 review.
Zastava's Idea for the ZPAP M70
Based in Kragujevac, Serbia (former Yugoslavia, mind you), Zastava dates back to 1853, and it's proudly one of a handful of firearms companies that have had tenure in making weapons for more than 160 years.
They started producing their own blend of AKs in 1959, and through the 60s came about the M70 subtype, an unlicensed derivative (of course) of the Soviet AK-47. They produced millions for lots of countries.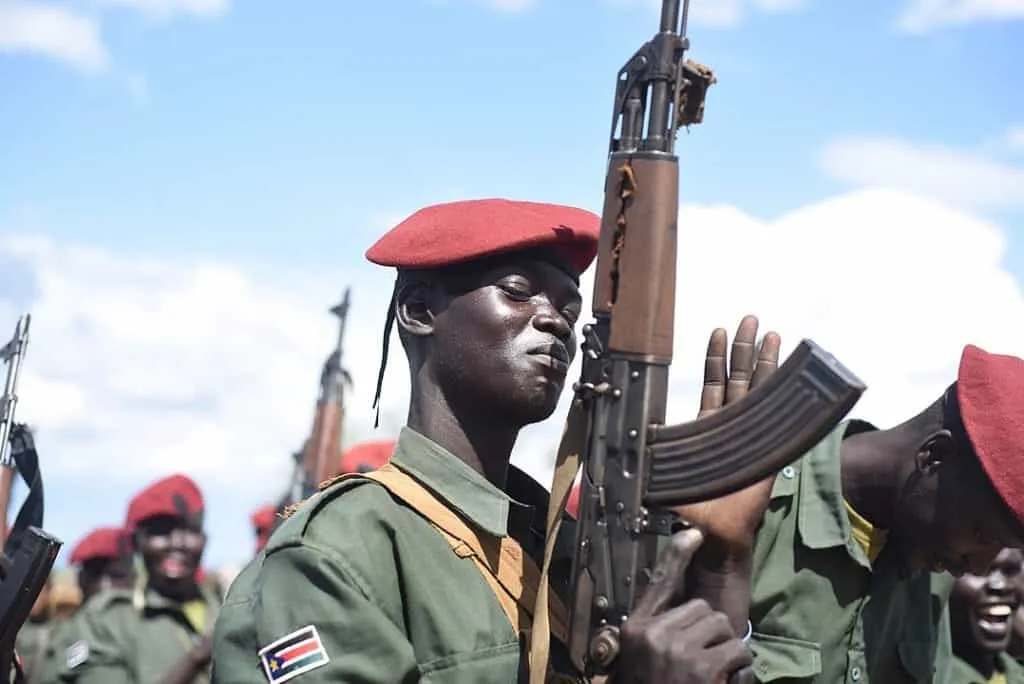 Remember the 2014 Russian imports ban?
A lot of semi-automatic rifle enthusiasts had to resort to American-made AK-47, but no one wanted to even hear about non-Soviet AK-47s, which further fueled elitist attitudes in the gun community.
There were few decent ones from manufacturers like PSA, but most of them were with really bad cycling, feeding issues, and, of course, the canted front sights that everyone groaned about.
Then things loosened up a bit.
Formerly, the Zastava PAP ("Polu-Automatska Puška/Pištolj," or "Semi-Automatic Rifle/Pistol") series were originally imported and distributed by Century Arms.
Then, in 2018, Zastava USA (the US subsidiary of Zastava Arms) set up shop and made things a bit easier with the Serbian-made ZPAP M70 that hit the US civilian market in 2021.
The ZPAP M70 is more of a modern upgrade that pays homage to the classic M70, with an "if it ain't broken, don't fix it" approach.
This semi-auto rifle is designed to fit most modern requirements with features like thumbhole stocks, a bulged RPK trunnion, and a mechanical bolt hold-open device.
However, the main event is the chrome-lined barrel that marks the first time in history that Zastava used chrome for a 7.62×39mm rifle barrel.
The ZPAP M70 got AK-47 purists scratching their heads: "Is it good? It sounds Soviet enough. Is it an import?".
The inquiries were endless… Until we started shooting the ZPAP M70.
Overview – Zastava Arms ZPAP M70 7.62x39mm
Specifications
| | |
| --- | --- |
| Manufacturer | Zastava Oružje AD, Kragujevac, Serbia; Zastava Arms USA |
| Model | Zastava ZPAP M70 Rifle ZR7762WM/ZR7762RT |
| Caliber | 7.62x39mm Russian |
| Type | Centerfire rifle |
| Action | Semi-automatic; Long-stroke piston; Gas-operated with rotating bolt |
| Capacity | 30+1 |
| Trigger pull | Single-stage ~4.5 pounds |
| Receiver | Stamped steel |
| Barrel | Cold hammer-forged; Chrome lined, Muzzle threaded M14x1 LH |
| Barrel rifling | Four-groove; 1:10-inch RH Twist |
| Safety | Notched safety lever/Dust cover lock the bolt to the rear |
| Barrel length | 16.3 inches |
| Overall length | 35 inches |
| Overall height | 7.25 inches |
| Weight | 7.9 pounds without magazines; 8.1 pounds with a full magazine |
| Grips | Dark Walnut pistol grips |
| Front Sight | Post-adjustable for elevation and windage |
| Rear Sight | Open ladder; Elevation adjustable |
| Construction, finish, and stock: Blued steel | Available in Dark Walnut; Black Polymer; Serbian Red |
| Accessories | Owner's manual |
Ergonomics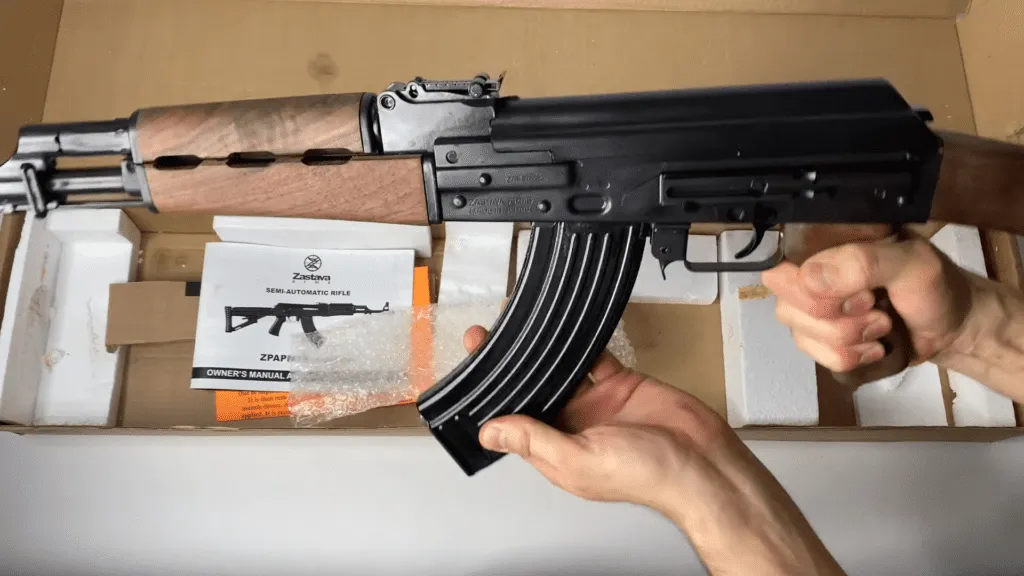 The ZPAP M70 is just the perfectly lightweight AK-47 with 7.9 pounds, red wood stock and furniture, and blued steel. It blends modern functionality with a Warsaw Pact flare that a lot of gun enthusiasts can't resist.
The receiver extension and the adjustable buttstock have four points of molded QD sling swivel inserts that are great for ambidextrous carrying. It also has the classy three-hole handguard you see on classic AKs.
Additionally, with your purchase, you get a 30-round magazine that's standard US 922 R parts, just like the muzzle brake, stock furniture, magazine, and grips.
The pistol grip feels alright for an AK-47, and the Walnut stock is easy on the shoulders. Just remember to take care of the wood and try to keep it away from water.
Construction, BCG, and Internal Parts
The corrosion-resistant, hard nickel-moly steel BCG is heat-treated and runs like butter.
The gas piston, as well as the whole recoil spring assembly, is easy to disassemble and clean—something that you'd want to do as soon as you get your gun.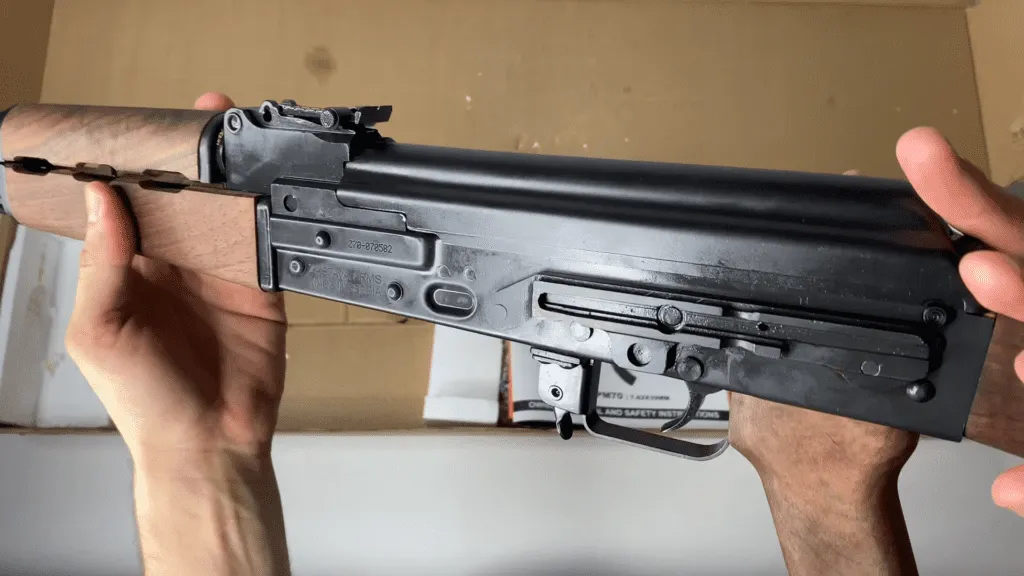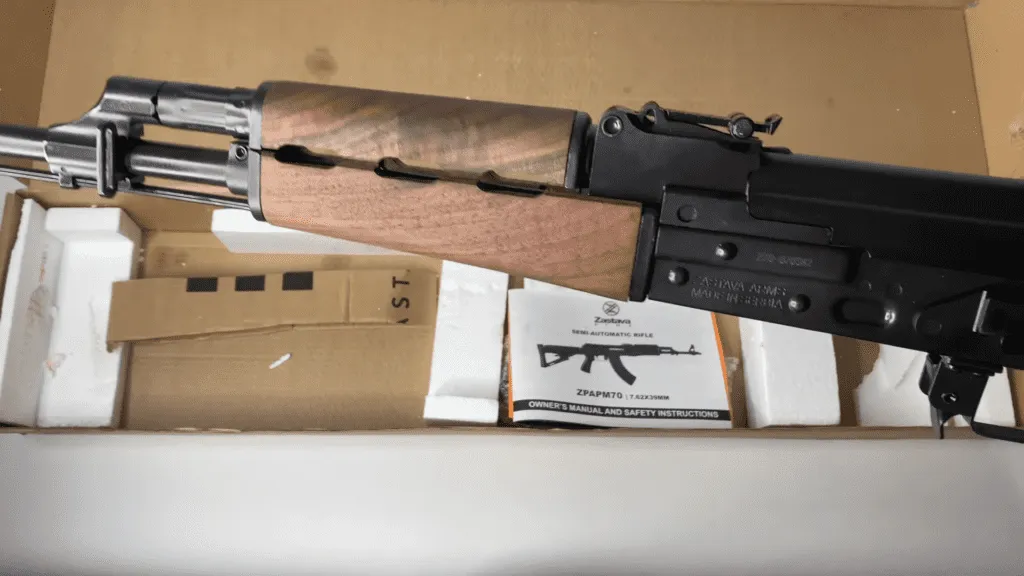 For the first time ever, we see a Zastava AK-47 with a chrome-lined barrel that will make sure it spews constant fire and with added accuracy that most AKs lack. I hope that explains the mid-tier price.
As for the bulged RPK-style front trunnion and the 1.5 mm thick stamped steel receiver, it simply works in accord for a very sturdy and reliable performance after thousands of rounds.
Trigger
You can switch the fire control group, but personally, I really like the ~4-pound trigger pull. Some users reported a trigger hang delay, but that's because the hammer is a bit high.
You can adjust your LOP (length of pull) and comb the height so you can find your firing position. Notice that the European fire control trigger groups have a much lower trigger hook. This is to lower the contact with the bolt.
The trigger reset is positive, though slightly squishy, and it gives you a follow-up shooting edge, which is really all you need for an AK-47 shooting experience.
Shooting and Ammo Recommendation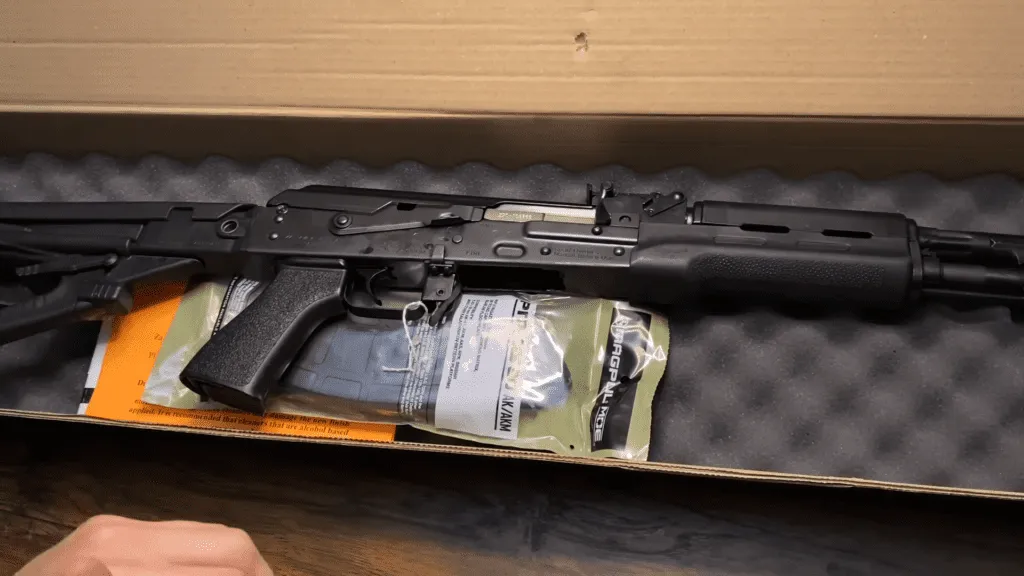 Shooting the ZPAP is fun, but this test cost me a lot, given the 7.62x39mm bullets.
I managed to score a fist-sized group at 70 yards with 30 bullets, but that's sub-par with the standard AK-style notch sights.
I tested some FMJs and hollow points like the Sellier & Bellot 123-grain FMJs, and Wolf 124-grain hollow points, and I didn't even notice how lightly the whole ergonomic grip fell into my hand. The length of pull is a standard 13.5-inch LOP, just like in most AK-47 and AR-15 rifles.
By AK-47 standards, the recoil was almost non-existent, and there's nothing much to say other than it really chains the follow-up shots well.
I believe that most people would have no problem with control and stacking their follow-up shots with a stable tempo, but some might want to try out a better stock.
Modding and Customization
The ZPAP M70 has yet to see many aftermarket parts and grips. But that's a hardwood AK-47 for you. I'm positive that there are more grips and stocks for the polymer ZPAP M70 model.
The lack of a buffer tube allows you to really mod your AK stock to your heart's content. They're not AR-15s, but you can swap the stocks, grips, sights, and that's really all you'll need.
The side rail makes it super easy to install optics. Here are some cool rifle scopes under $500 if you like to keep the budget modest.
As for stocks, you can definitely feel the difference with the three ventilation holes on the stock furniture. Some report imperfect riveting, but that's nothing that a visit at the gunsmith can't fix, and it won't cost you a lot.
There are several ZPAP M70 models and finishes available like the Blued/Dark Walnut, Triangle stock (which is somehow more expensive), the polymer model that we already mentioned, and the one with the Hogue adjustable stock.
Decide whether or not you want to switch the stocks or just go for a polymer version. These models are consistently available, but the market prices can really fluctuate, so I suggest you compare the prices carefully.
Pros & Cons of the Zastava ZPAP M70
Pros
One of the most reliable modernized AK-47 rifles
Stays true to the classic Soviet aesthetics
Excellent reliability and really low reports of misfires and feeding failures
Surprisingly low recoil for an AK-47
Made for easy customization and disassembly (but I personally wouldn't touch anything)
4.5-pound trigger break for consistently accurate follow-up shots
Limited lifetime warranty from Zastava Arms USA
Cons
Some orders can come with a canted front sight, but it's easy to straighten out
7.62x39mm bullets are really expensive
FAQs
Here are some frequently asked questions about the Zastava ZPAP M70.
Is the Zastava ZPAP M70 a Good AK-47 Rifle?
Simply put, the Zastava ZPAP M70 has an impressive construction with a stamped receiver and sturdy riveting, a bulged trunnion, and a chrome-lined barrel.
Though some might not like the wood/metal fit or the expensive 7.62x39mm cartridge, it's a reliable AK-47 rifle with low recoil, excellent handling, and decent accuracy.
What Are the Differences Between the N-PAP and the Z-PAP?
The NPAP M70 has no dust cover and has a side rail instead.
The main difference is the thinner, 1 mm receiver, while the ZPAP has a 1.5mm receiver.
The ZPAP M70 has a forged barrel "RPK" trunnion, chrome-lined barrel, and more durable and high-quality walnut wood, and there's also an adjustable polymer rifle model as well.
Are Magazines Interchangeable?
Yes, the Zastava ZPAP M70 accepts standard AK magazines, so no worries there.
Is the Zastava ZPAP M70 With a Milled or Stamped Receiver?
The modern Zastava ZPAP M70 has a 1.5 mm thick stamped receiver.
The old, military Zastava M70s were milled and had pressed and pinned barrels. During the 70s, Zastava produced the M70 with a stamped receiver in order to cut down on material costs.
Are Milled Receivers Better Than Stamped Receivers?
A milled receiver is heavier but more stable and durable than a stamped receiver. A stamped receiver uses sheet metal that's folded into the mold, and it's lighter and easier to make.
Stamped guns don't have large blocks at the front and rear trunnions, so they have to be riveted into place. Some can pose feeding failures, but most of them run like butter.
There's a barely noticeable difference in shooting and overall feel for us civilians, so if you're deciding between milled or stamped, either is fine.
You just pay a lot more for a milled receiver rifle.
What Do the Others Have to Say?
Here are some interesting testimonials and review snippets from customers that bought the Zastava ZPAP M70.
Alternatives to the Zastava ZPAP M70
If you feel that the ZPAP M70 isn't your type of thing, check out these assault rifles.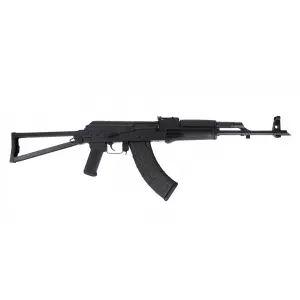 South Carolina's Palmetto State Armory greatly influenced the DIY firearms culture in the US. The PSA AK-47 GF3 MOEkov is a testament to PSA's ingenuity.
First introduced in 2015, the (often called) PSAK-47 was built from the ground up, used all the modern components, and ultimately improved the classic idea of the AK-47 with a hammer forged bolt, carrier, and front trunnion, much like the Zastava ZPAP M70.
It has a similarly stamped receiver, but the barrel has a 1:9.5-inch twist.
The difference is that this AK-47 has a Magpul polymer handguard, stock, grip, and it's much cheaper than the Zastava ZPAP M70, making it a great low-cost alternative with an even more modern aesthetic and feel.

Here's another great alternative AK-47 style assault rifle with a little less weight
The Romanian-made Century Arms WASR-10 Semi-Automatic MSR (Modern Sporting Rifle) is a great recreation of the classic, and it kicks hard and mighty with the hammer-forged barrel, stamped receiver, and RAK-1 enhanced trigger group.
The trigger, safeties, pistol grip, and overall handling show very good performance, but don't expect any sharpshooting accuracy.
It has a side mount scope rail, Magpul MOE furniture, interchangeable wooden parts, and accepts all standard AK magazines.
Some users report that the former models' magwell was a bit loose and rattly. Otherwise, it's a great model from Century Arms that flirts with the idea of DIY and customization.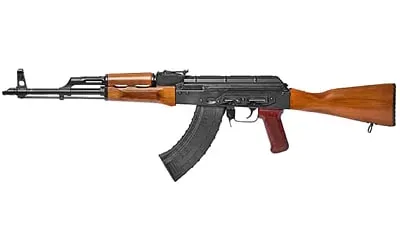 Riley Defense has been pumping out all kinds of American-made AK-47 variants based in North Carolina, but no one's complaining. Their RAK-47 Classic is a perfect 7.62x39mm semi-automatic rifle that anyone can really get the hang of.
The fun part consists of the 4150 Chrome Moly barrel with black nitride finish, fully heat-treated, Mil-spec stamped receiver, forged trunnion, hold open safety lever, and a bayonet lug as well.
I love the red laminated hardwood, but you can also go for the more sporty model with a polymer construction.
Conclusion – The Zastava ZPAP M70 Is an AK-47 for AR-15 Fans
Kalashnikov designed the AK-47 to protect his country's borders. He would never have imagined the assault rifle leaving said borders and becoming a worldwide standard of firearms, let alone become a venerable blueprint for other manufacturers.
Though Yugoslavia is no Soviet block, you can be sure that Zastava Arms honored the old design with their PAP Series. The modern twist on the ZPAP M70 lies in its vastly improved internal parts and mechanisms with a cold hammer-forged, chrome-lined barrel and a stamped receiver with bulged trunnion
It brings out the best of the Classic Soviet look, the Yugoslav M70 mechanism, and the new, modern US ergonomics with a penchant for tweaking akin to AR-15 rifles.
Most DIY-gun folks wanted a more accessible platform from the classic AK-47 rifle, and Zastava actually pulled it off.
Though the Zastava M70 feels like a cemented standard of updated AK-47s, I would definitely recommend it to anyone just so they can see how insanely low the recoil is… well, for an AK-47.
If you've seen a great deal of Romanian, American, or Russian imports, and you're still struggling to pick an imported AK-47, go for the Zastava. The mid-tier price is well worth it.
Stay safe, shoot straight.
Explore more