Armament SAI 6 Review: An LPVO Worthy Of Your Battle Rifle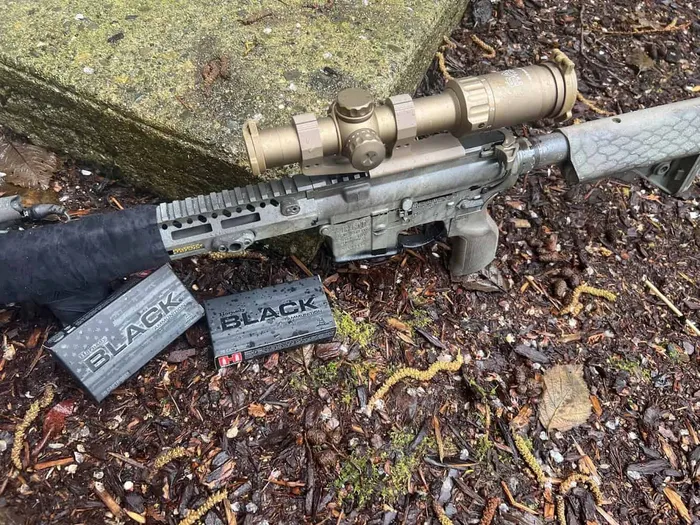 Armament SAI 6 Review: An LPVO Worthy Of Your Battle Rifle
Introduction
Serious as a heart attack. I've used LPVOs in the past but always chased faster acquisition times. Seconds matter, and in the heat of the moment, fishing for a reticle can mean the difference between life and death.
And life is important. Or else you're an expensive loot drop for the finer shooter.
So, the folks from Armament sent us over the SAI 6. And in my unbiased opinion, I want to say that my time between getting the dot of an Aimpoint T1 and the reticle of the SAI 6 on target was as close as I was to being flushed down a toilet.
And that was pretty close.
Before we get started, I just wanted to let you know that Armament did not do me any favors for a good review.
I was waiting for a scope mount for two months after I got the SAI6, so it's safe to say that they don't give a hoot about me. This review comes from hours and the range and is fueled by Taco Bell Breakfast.
Now excuse me while I go find out if it's a false alarm or the real deal.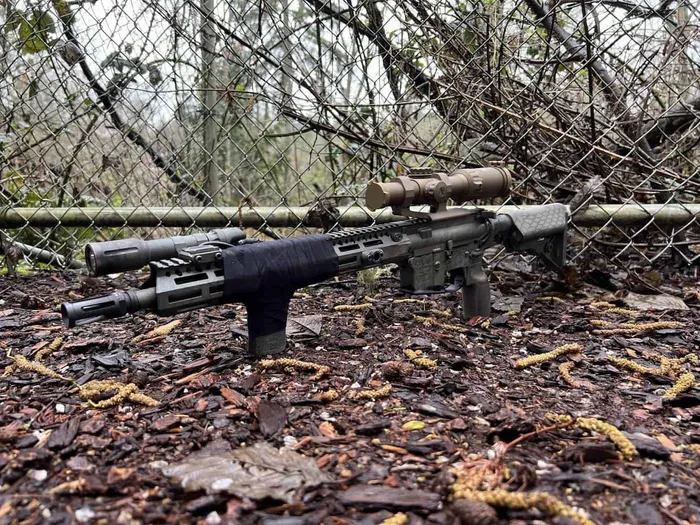 SAI Optics Model SAI 6 Review

Specifications
| | |
| --- | --- |
| Magnification | 1x-6x |
| Length | 256mm (10.07in) |
| Width | 67mm (2.64in) |
| Height | 53mm (2.09in) |
| Weight | 510g (18.0oz) |
| Tube Diameter | 30mm |
| Objective lens diameter | 24mm |
| Eyepiece diameter | 46mm (1.81in) |
| Field of View @ 1x | 22 degrees (38.8m @ 100m) |
| Field of View @ 6x | 3.7 degrees (6.5m @ 100m) |
| Diopter range | -3 to +3 |
| Eye relief | 90mm (3.54in) nominal |
| Exit pupil @ 1x | 9.5mm |
| Exit pupil @ 6x | 4.0mm |
| Re-zero mechanism | Finger adjustable |
| Internal Adjustment Range: Elevation | 35mrad (120 MoA) |
| Internal Adjustment Range: Windage | 35mrad (120 MoA) |
| Adjustment Resolution | 0.1mrad |
| Adjustment direction | Counter-clockwise up, counter-clockwise right |
| Fixed focus range | 110m |
| Crosshair illumination | LED, red, 10 settings |
| Battery type | CR2032 3v lithium |
| Exterior finish | Type II Anodized, matte flat dark earth |
| Storage Temperature | -51C – +85C |
| Operating temperature | -40C – +65C |
| Waterproof | 2 hour @ 3 meters |
| Shockproof | 1000g's @ 10,000 cycles |
Pros & Cons
Pros
Easy to acquire reticle

Adjustments don't require tools

Glass quality is superb
Cons
Expensive 

No night-vision settings
100 Rounds With The Armament SAI 6
Admittingly, I'm critical when it comes to optics. I've seen my fair share of red dots, holographics, LPVOs, and irons. Some of them are good, and some of them I wouldn't mount on a Nerf gun.
I'm sure you can agree. The optic is one of the most important pieces on your battle rifle. If it's garbage, it'll break, and you ain't hitting a damn thing with a broken optic.
And I'm going to be just as critical here. After all, I don't want you hitting me with your car if you see me walking down the street because I recommended an optic that didn't meet your expectations.
So let's avoid that altogether.
Now, to keep it short and sweet, do I think the Armament SAI6 is a worthy optic? Yes. The glass on this LPVO is as clear as the post clarity. If you know what I'm saying. We all love that.
Do I think this optic would serve you in the ways you plan on using it? Also yes. Mine was on loan, so I didn't get to torture test it, but I did make sure not to go easy. It may have even taken a bubble bath with me and got knocked around a bunch at the range.
Oops. Anyway.
Does it hold a good zero? Yes. I tried everything I could to knock it off zero. After about 150-200 rounds, the zero was exactly where it was before. I even tried dropping it, banging it against the wall, and anything else you can think of. It held true.
Now for the biggest question. Do I think it's worth the price? Well, if I had to pay for it, I would say it is. I gave this optic huge brownie points when I realized I could zero it with my fingertips instead of using a flathead screwdriver or a brass case.
And then there were some drills. Two to the head, three in the A-Zone. For reference and scientific purposes, I brought my EOTech with me to see if I could match the time it took to get on target with a holographic compared to the SAI 6.
Believe it or not, I was faster with the Holographic. Surprise? No. But the time was so close that we couldn't tell the difference. And neither would my intended target. And if you gave me the option, I would run the SAI 6 in a bad situation.
To sum it all up, the Armament SAI 6 is a winner in my book. It's easy to use, even easier to acquire, can definitely handle a bubble bath, and holds a good zero. But I would like to see some Night Vision settings for an optic that'll cost a week's pay.
I would not recommend getting this LPVO if you are planning on running night vision. There are no settings for night vision. Even though there definitely should be.
Reliability (10/10)
An optic is only as good as the zero it holds. If your shots start to hit off-zero after a couple of magazines, then it is trash. Basura. The SAI 6 took the shock of a 7.62 and 5.56 without so much as drifting an inch.
It's built like a tank too. It even took a chunk of my wall off when I was engaged in Bathroom Ops and survived a fall from about 5 feet dead-on while I was testing it. Don't worry, Armament. You can't see anything.
Accuracy (10/10)
As I mentioned, the SAI 6 holds its zero very well. And once you dial it in, you won't have any issues with accuracy. It won't shift off zero after a few magazines; the only issue with the accuracy is you or me.
Up close, getting the Rapid Aiming Reticle on target is as quick as just bringing your cheek to the stock. I ran my stock in the second position, and the eye relief made up for any errors that I made. As I said, it's almost as easy as a red dot or holographic.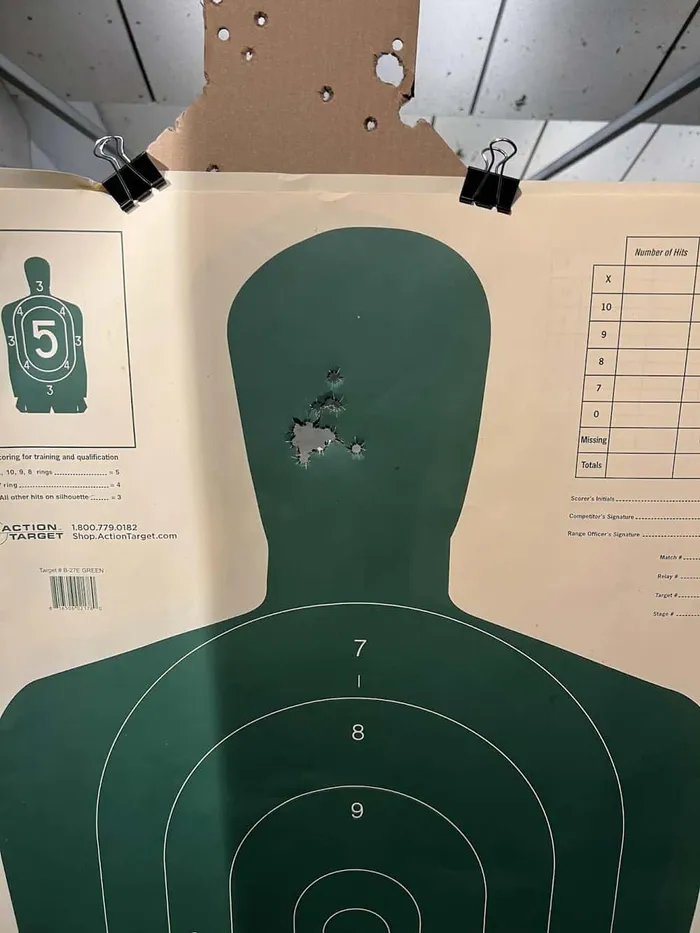 Overall Feel (10/10)
I've knocked this thing around a few corners, dropped it from about four feet, and banged it around a bunch on the range. The SAI 6 is built like a tank. Not even my EOTech feels this durable (although I know it is).
The magnification adjustment definitely needs an aftermarket throw lever. Personally, I wouldn't run one without it. But our needs may differ.
The reticle brightness settings are easy to use. Some LPVOs require trenbolone-type strength to get some illumination in the reticle. It can be a pain. The illumination knob for the SAI 6 was easy, even when my hands were freezing.
The adjustment knobs click when zeroing it in as well, unlike other optics. And you can do it with your fingers instead of a casing or flat-head screwdriver. That's a huge bonus if you sometimes forget tools at home like I do.
Overall Rating (9/10)
The only reason why the SAI 6 didn't get a 10/10 is due to the lack of brightness settings for night vision users. I see optics at a fraction of the price that offers NV illumination settings, so when you're spending a month's mortgage on an optic, this is the bare minimum.
I know not everyone is going to use night vision goggles like that. And that's fine. In my opinion, the option should still be there.
Aside from that, I would definitely recommend this optic to another fine shooter. Especially those who need an LPVO that can perform in situations where durability and speed matter.
Features
Easy Reticle Adjustment Knobs
The way I found out about the adjustment knobs was when I got to the range and realized I had left my adjustment tool at home. While I do live right around the corner, I DID NOT want to lose my spot at the range. I was away from all of the new Glock 19 owners. I like it that way.
"Maybe I can use a brass casing," I said while turning the knob covers off. They're held on with a lanyard, so no worries about those rolling away.
To my surprise, the SAI 6 adjustment knobs didn't require any tools at all. I just had to put my index finger and thumb together and turn it like the 25-cent bubble gum machines (when they used to cost 25 cents anyway).
And in a matter of minutes, I was zeroed in. And shooting groups to show you fine folks.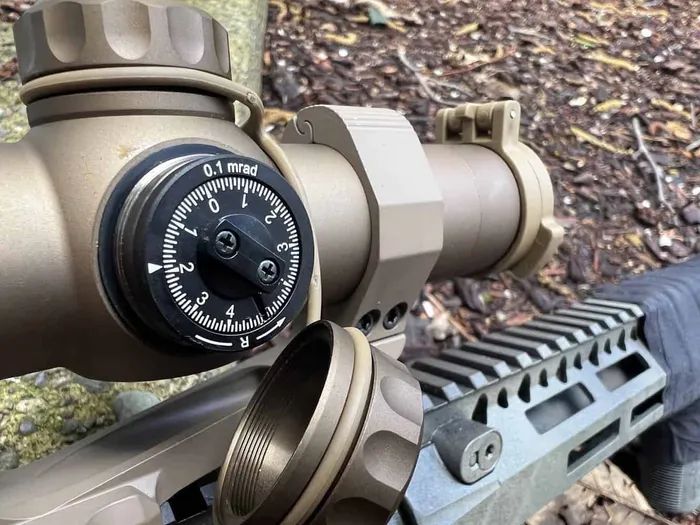 Tanabraex Covers
Keeping the glass in good condition is paramount if you don't want to buy another optic any time soon. And when you spend money on something nice, you definitely want to keep it protected, right?
The SAI 6 comes with Tanabraex flip-up covers that click into place when you're done using the scope. They stay in place well and have tabs to flip them up when you need to get back on target.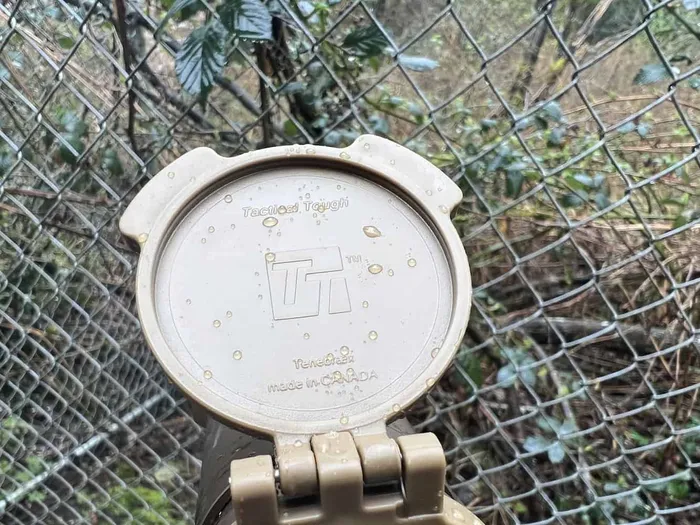 Rapid Aiming Reticle
The Rapid Aiming Reticle on the SAI 6 features a cross that makes snapping in easy when you need to be hasty. Once you power it up all the way, you have your usual tick marks for windage and elevation with numbers for when you want to take precise shots at a distance.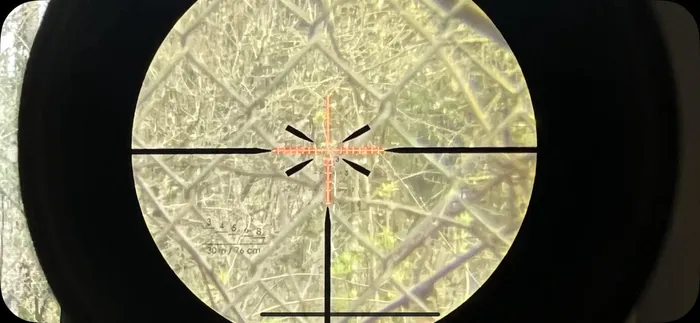 On The Range
I expected a lot from this optic. I was able to shoot with the Sig Sauer TANGO6T at a demo recently, and the price points of these two LPVOs are on par with one another. So I needed a reason to see which one I would recommend at this range.
I was going to enlist the help of my buddy Colin who has a Sig Sauer 716i (AR-10, 7.62) for scientific purposes, but we couldn't shoot 7.62 indoors. No big deal. We'll make up for it in 5.56.
I used 62-grain Hornady Black and some 55-grain PMC ammo I had laying around in an ammo can. Thank you to Hornady for supplying us with a few boxes of these beautiful rounds. I never have any issues with their ammo, and the consistency never let's me down.
I zeroed it at 20 yards at the zero-power, then ran down a list of shooting drills given to me by a friend over an Instagram live that would test how quickly I can get a good sight picture when comparing the SAI 6 to my EOTech EXPS2.
Starting in the low ready, I would shoot two to the head and three to the chest. I was trying to be ginger, they frown upon rapid-fire at some ranges.
Then we had a fast-fire sequence. Two to the head, four to the chest in under 5 seconds. It was a Monday, the range was empty, I went for it.
I was only able to get through one magazine before I was given a warning for firing too fast, which I couldn't tell if it was supposed to be a compliment or warning, but I took it as the latter.
Fortunately, I go there quite often. So I was told a few minutes later that it was okay if I "got on it" as long as I "didn't go crazy." That, and there was no one there, so that helps.
Like a gym, it's usually better when you go early on a weekday.
I was alone. I liked it that way. There's a bit more leniency on those terms. So I kept up the pace before having to load magazines again. It's not always fun, but it does remind me of how putting batteries in a remote would make me feel like I was loading mags when I was a kid.
I didn't want to push my luck at the range. Being in Washington, you never know who's going to the range to gather information so they could try and push more legislation, and I didn't want the guys (and gals) to get any heat from the people who think the 'AR' in AR-15 stands for assault rifle.
I checked my zero after seven magazines. Not even a hair off of where it was supposed to be. So, I spent one more magazine in haste and then enjoyed some slower drills that require a reload in between shots.
Now I don't have one of those fancy shot timers as of this moment, but in comparison to the EXPS2, I wasn't much slower with the SAI 6. And after about 150-200 rounds, I was excited to sit down and talk to you fine folks about it.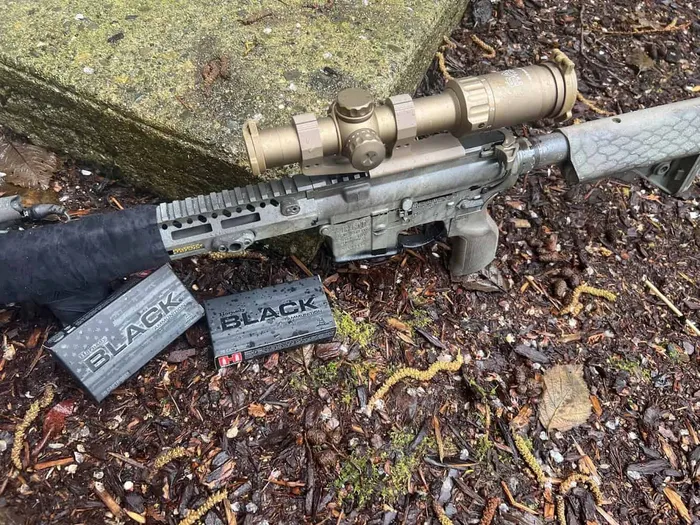 Score Card
Reliability (10/10)  
I couldn't knock this thing off zero. I tried. And it's built like a tank.
Ergonomics (8/10)
The illumination and reticle adjustment knobs were easy to use. No tools or extra strength is required.
Customization (10/10)
The SAI 6 can take almost any aftermarket throw lever you put on it. After that, there's not much customization you need.
Appearance (10/10)
The SAI 6 has a nice anodized finish in Coyote Tan that gives off a smooth and matte look. It has Armament markings as well as a maple leaf to let you know that this optic can double as a hockey stick on the weekends.
Value (9/10)
It is a bit expensive, but that's the price you pay for quality. I don't mind paying the extra coin when you have glass this clear, eye relief that is forgiving, and the build of an M1 Abrahms. I would say it's worth the price and worthy of any battle rifle.
Alternatives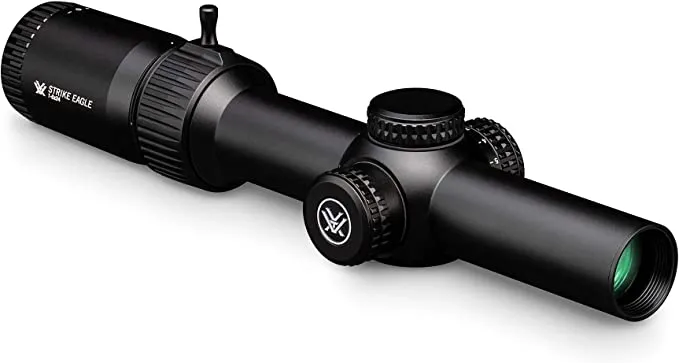 I've seen this LPVO run through more than… Nevermind. I can't say that.
The amount of battle rifles I've seen hosting the Vortex Strike Eagle is uncanny. They're the Glock of the LPVO world. Everyone and their mother has one, and for good reason. It's built like a tank, the glass is clear, and can handle being dropped into water.
And it won't cost you an arm and a leg. You can easily find it for under $400 on any given day. So not only do you have an optic that is trusted by the heavy hitters, but you won't have to sleep in the dog house after buying one.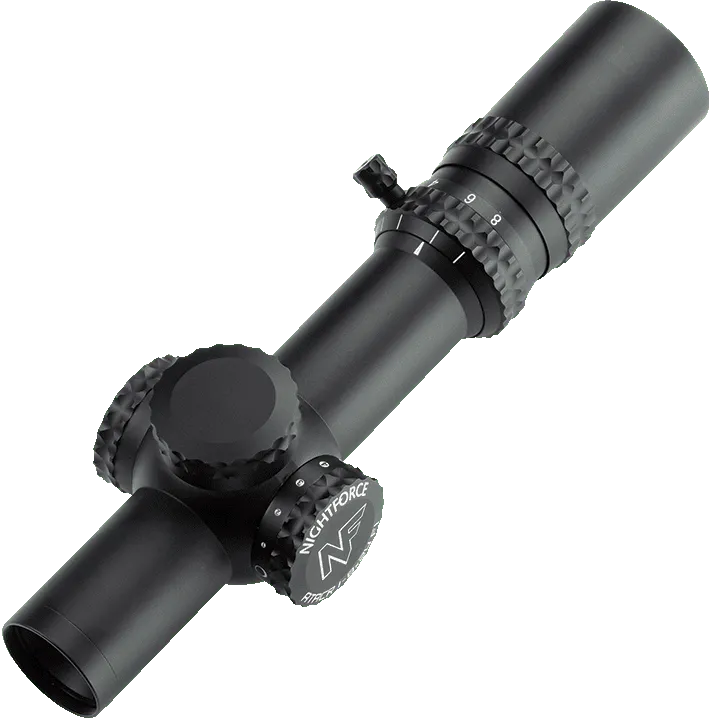 Now, if you have some money burning a hole in your pocket and you just want the best LPVO you can get your hands on, the ATACR from NightForce is it.
It's currently used by many members of the U.S. Special Forces. And if it's good enough for door kickers who operate in the dark and wet night while you and I dream, then it is far good enough for your battle rifle.
It is pricey, but you know how expensive things get once they get the nod from SF guys.
Conclusion
Armament makes some of the best optics out there. Just look at the Tangent Theta and ELCAN. Those are some of the best optics for long-range shooting under the sun.
When you match that quality and workmanship into an LPVO, magical things start to happen. But by no means am I saying this is the end-all-be-all optic, but it is a step in the right direction and a breath of fresh air from most of what is on the market.
And I won't say that you have to pay this much for an LPVO to do some fine work. Remember, the best equipment is the equipment you train with. And none of us want to spend money on an optic that may not be able to take the heat.
But the Armament SAI 6 can take the heat. And the whole kitchen.
See you on the range, fine shooter.
Explore more