Bear Creek Arsenal BC-15 Review: The American-Russian Fusion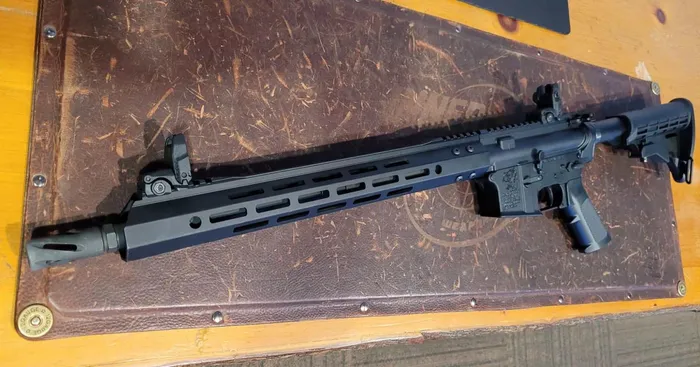 Bear Creek Arsenal BC-15 Review: The American-Russian Fusion
Introduction
The Bear Creek Arsenal BC-15, chambered in 7.62×39, is designed for the budget-conscious shooter.
It's made right here in the USA, backed by Bear Creek Arsenal's limited lifetime guarantee. Providing a budget-friendly price point and a quality built and performing firearm.
The Idea of a 7.62×39 AR-15 pattern rifle reminded me of an old military cadence, thus the eagle and the bear reference.
The idea has legs, combining the flexibility and familiarity of the AR platform with the tried and true benefits of the 7.62×39 caliber. A versatile and powerful cartridge that is well-suited for a wide range of shooting scenarios. Whether you're hunting, target shooting, tactical training, or fending off hordes of Cordyceps infected zombies, this rifle is up to the task.
Let's take a look at the ups and downs of this interesting combination.
Bear Creek Arsenal BC-15 7.62×39 Review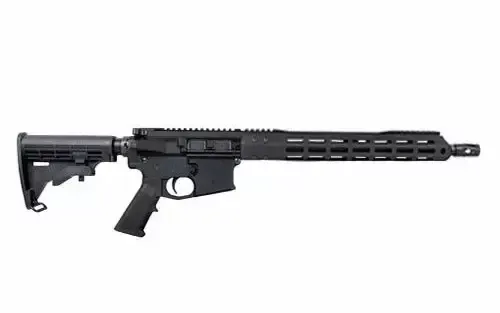 Specifications
| | |
| --- | --- |
| Platform:         | AR-15 |
| Caliber: | 7.62×39 |
| Receiver Material         | Forged |
| Barrel Length:         | 16 inches, heavy barrel |
| Barrel Twist: | 1:10 |
| Finish: | Parkerized |
| Material:         | 4150 chrome moly vanadium |
| Thread Pitch: | 5/8 x 24 |
| Rail:         | 15.25-inch M-LOK |
| Feed Ramp:         | .300 Blackout Feed Ramp |
| Charging Style         | Rear Charging |
| Trigger | Mil Spec 7-8 lbs |
| Gas System Length:         | Carbine |
| Gas Block System:         | 0.750 |
| Gas Hole Diameter:         | 0.093 |
| Bolt Material         | E9310 |
| Sights:         | None Included |
| Magazine Capacity: | None Included |
| Weight | 7.75 Lbs |
Pros & Cons
Pros
Familiar AR-pattern rifle with M-LOK attachment points on the handguard

BCG is staked from the side and rated for full auto

Rear sling swivel included

Fit & finish are excellent

Accurate and reliable with my ammo.
Cons
No magazine included, consider this as an additional cost

No sights included, consider this as an additional cost
First Impression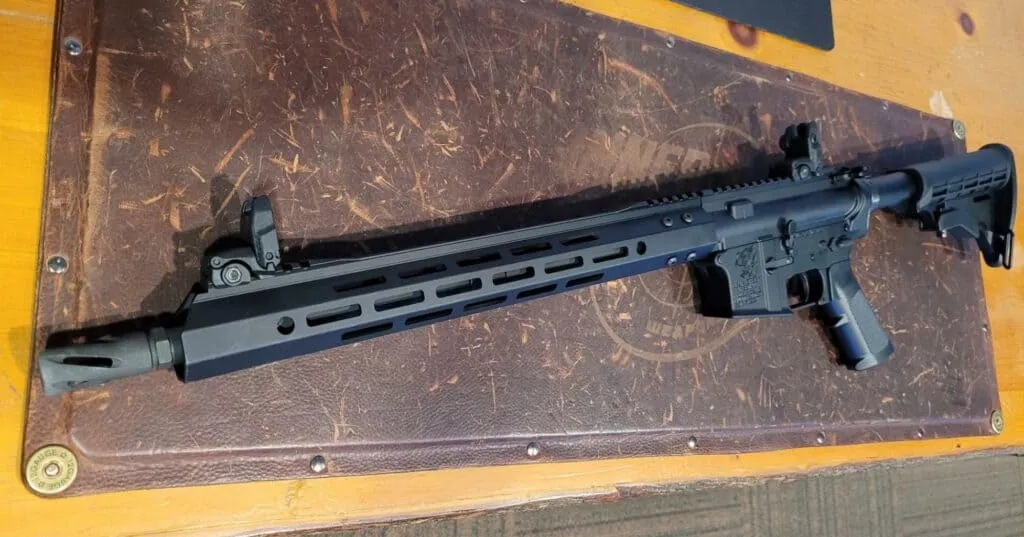 Upon unboxing, I was pleasantly impressed with the aesthetics of the BC-15 7.62 x 39. It was stouty and weighty as expected from a heavy barreled 30 caliber rifle.
The fit and finish were surprisingly good. The M-LOK handguard was pleasing to the eye. In totality, it was starting to look like this would be an enjoyable endeavor.
Reliability
I ran this test with Global Ordnance Arsenal 7.62×39 122gr steel case. I hand-fed 30 rounds with no magazine inserted.
I also ran another 75 rounds from a mil-spec metal magazine with zero failures.
Accuracy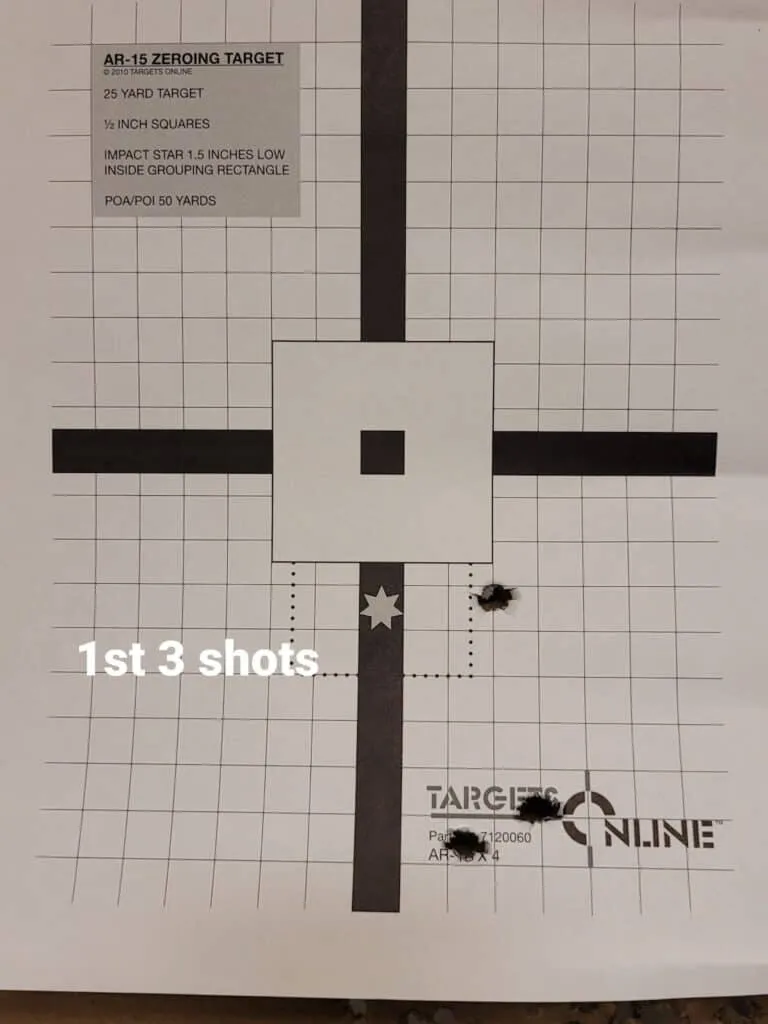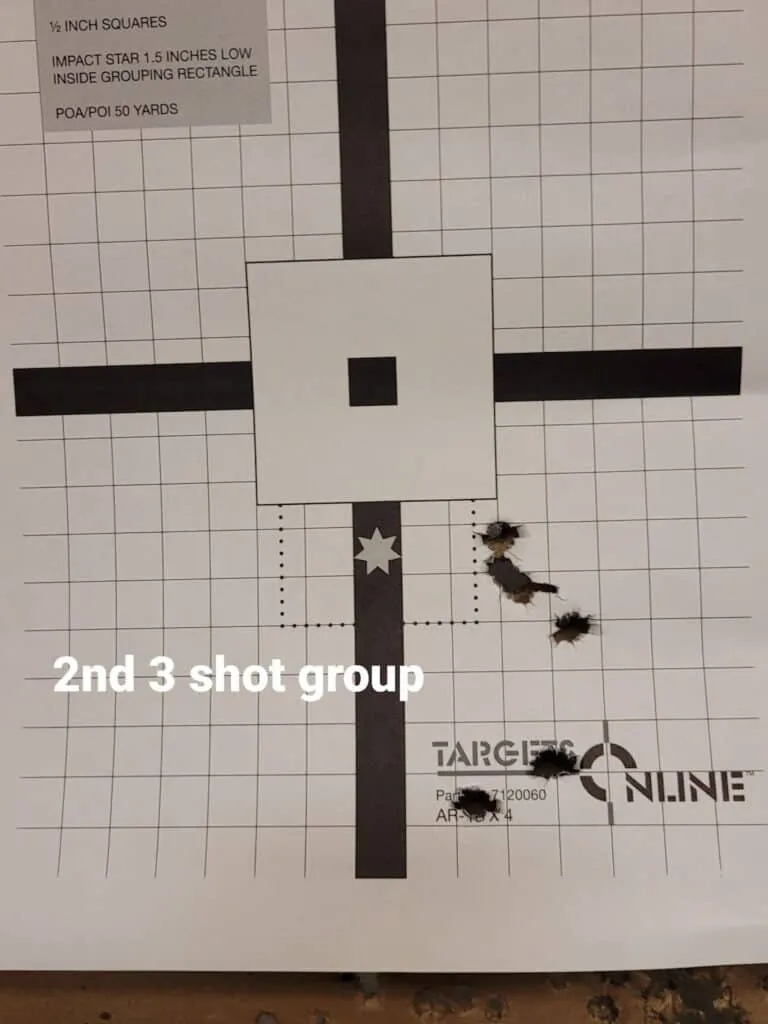 While I am no Precision Rifle shooter, this rifle was consistent out of the box.
I slapped on some Magpul Flip up sights, a metal magazine, and went straight to work.
No cleaning, no warmups, just cold out of the box. The rifle and the global ordnance ammo provided consistent grouping while dialing in the sights. This was on a 25 yd indoor range with a plastic bench rest, which should be considered when reading.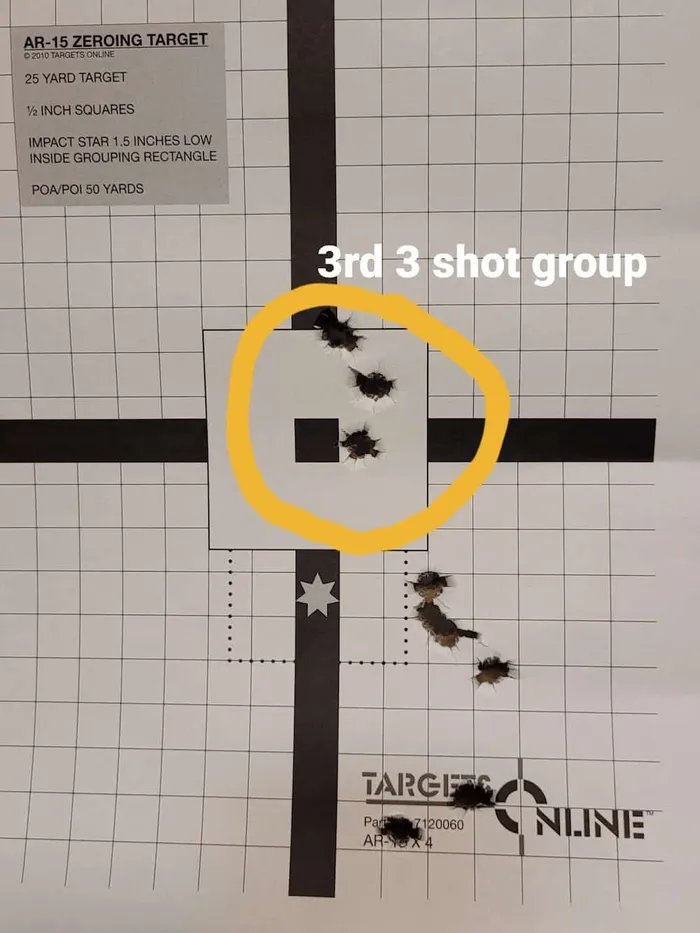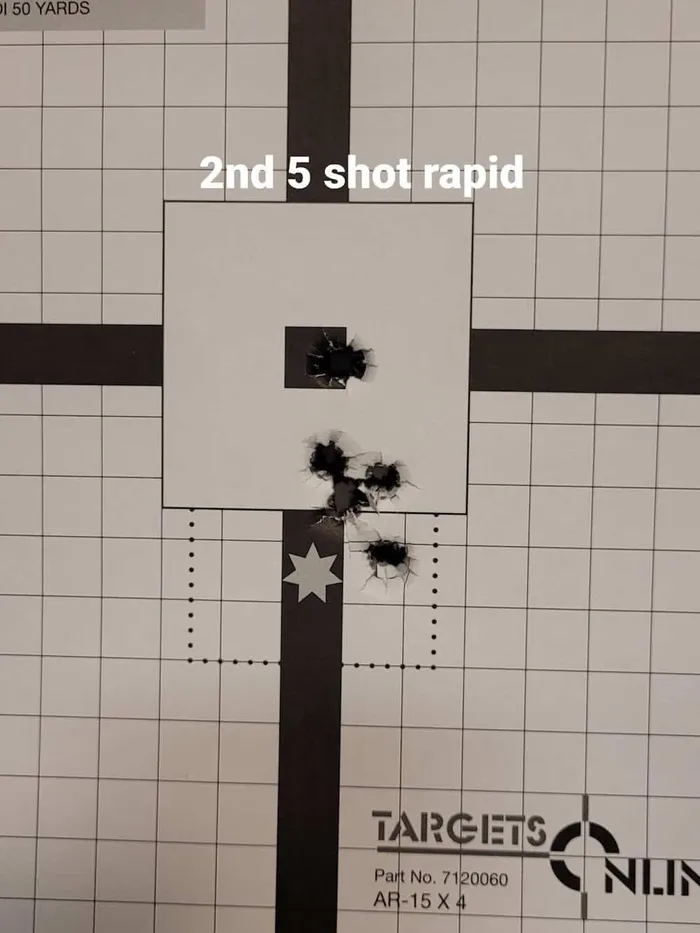 I am certain with a bit of adjustment and superior sights (an optic) I could cut the group size to an inch and half or less. These target were all shot at 25 yds with a plastic rest and a chair not the best setup but sufficient.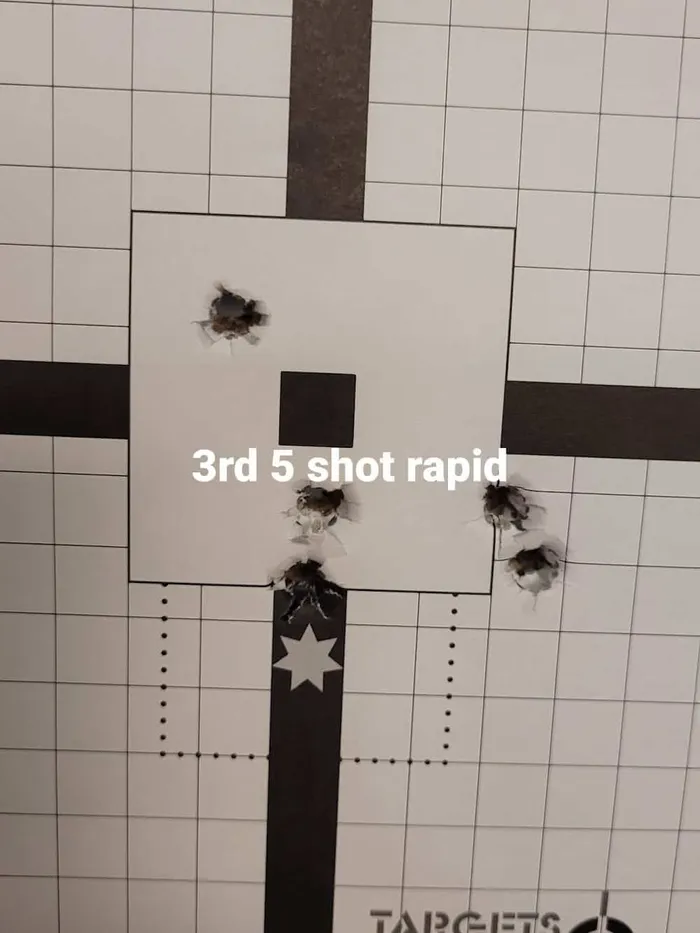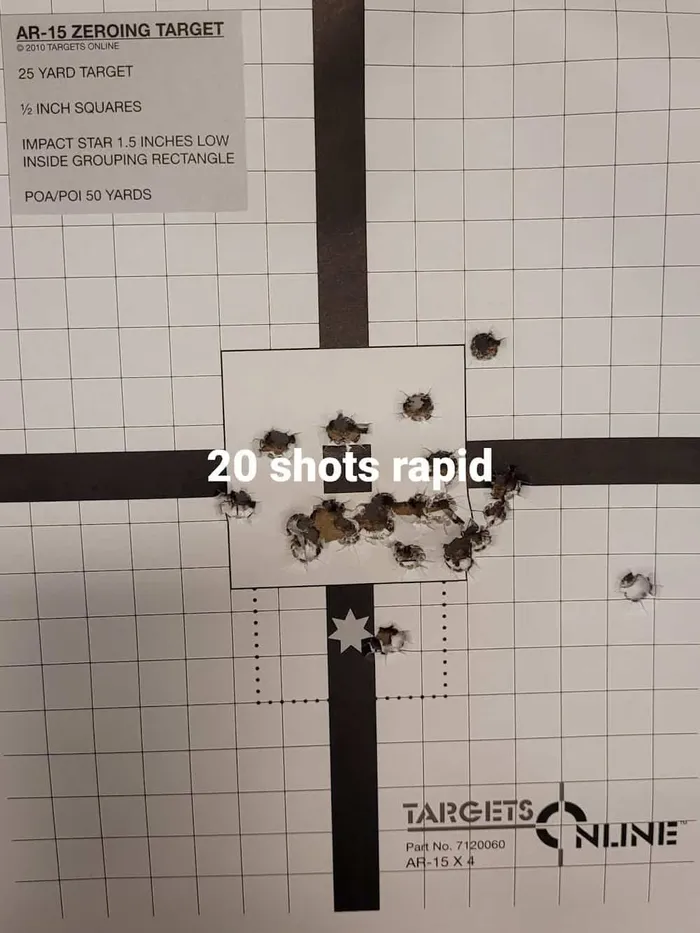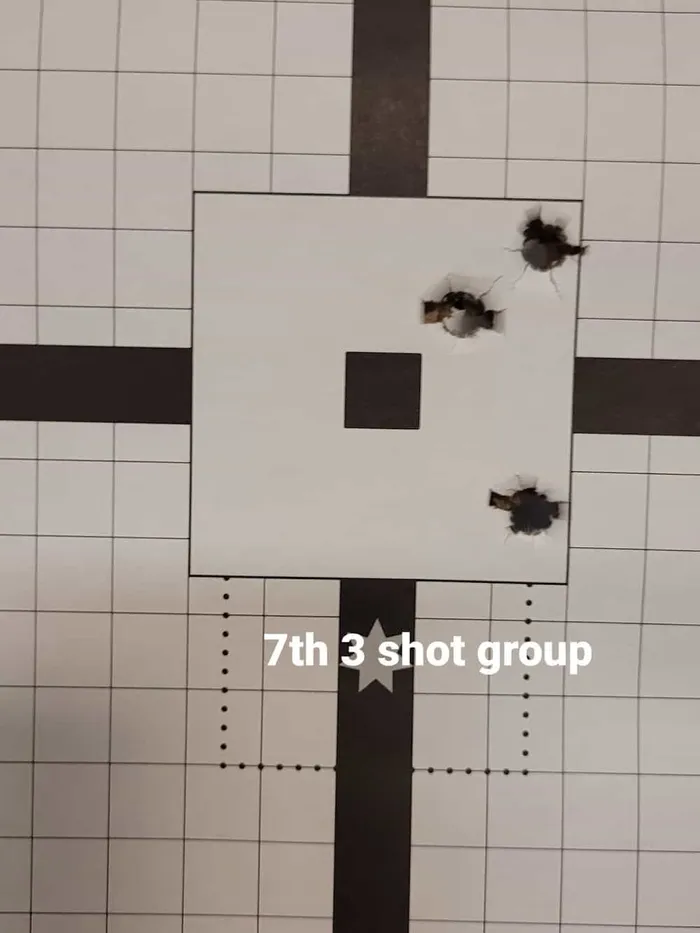 Overall Feel
Overall, this rifle is solid. The fit and finish are better than expected. No rattling, no sloppiness in the fit.  The rifle is pleasing to the eye and should be a welcome edition for the budget shopper looking for a 7.62 AR pattern rifle.
Features
Heavy Barrel
One of the standout features of the BC-15 is its 16″ parkerized heavy barrel.
This barrel is designed to provide excellent accuracy and stability, even when firing rapidly. The 1:10 twist rate also helps to keep bullets stable as they travel down the barrel, resulting in tighter groupings.
The heavy barrel can help reduce barrel vibration and flex, leading to greater accuracy. The barrel's increased weight can also help stabilize the rifle, reducing movement caused by recoil, and can help dissipate heat more quickly and provide longer barrel life.
Great Price Point
Another great aspect of the BC-15 is the price, making it a great value rifle for the money.
It's an affordable option for those who want to own a rifle chambered in 7.62×39 without breaking the bank.
Forged Upper Receiver
Forged upper receivers are made from a solid block of metal that has been compressed and formed into shape, which makes them extremely strong and durable.
They can provide tighter tolerances contributing to improved accuracy and higher compatibility with aftermarket parts, all the while providing a rugged traditional look to the rifle that many prefer.
How We Tested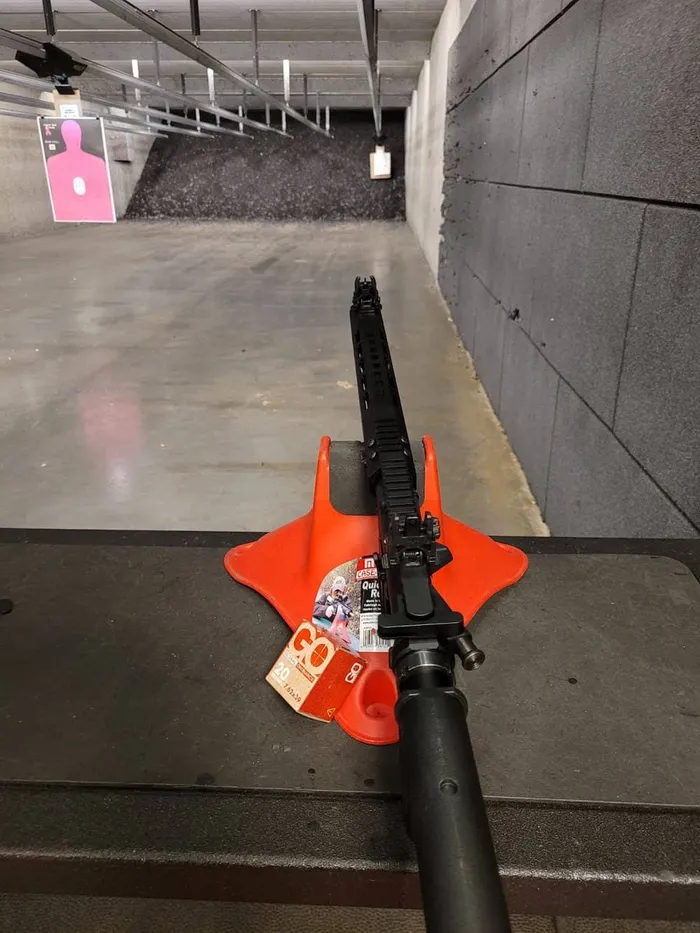 I lined up some time to get out to my local indoor range, Inner 10 Weapons, and training and set to work.
First, I had to secure a set of Magpul BUIS from my drawer of parts and borrowed a 7.62×39 steel AR magazine for the test.
To get started I put the target out to 25 yds (the max available) and ran 3 round groups fed by hand and dialed the sights after each group. The groups provided show that the rifle groups consistently, I take credit for the fliers.
I then moved on to running 10 – 20 round runs from the magazine. The weight of this rifle provided a comfortable recoil impulse which made the rifle easily controllable with rapid-fire shots.
Ammo Used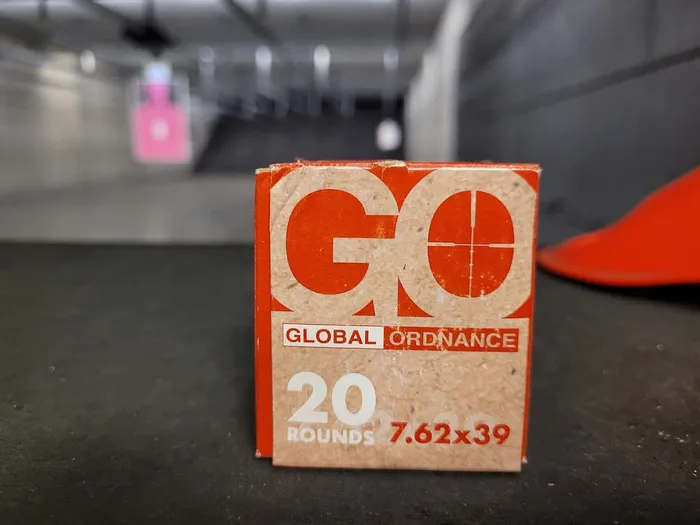 Global Ordnance Arsenal 7.62×39 122gr steel case was used for this review.
I have used Global Ordnance ammo before in my 300 BO and had no issues. The quality was the same on this test, with no problems.
The benefits of the 7.62x39mm cartridge over the 5.56x45mm cartridge are its greater stopping power and reliability, particularly in harsh environments.
However, the 5.56x45mm cartridge has better accuracy at longer ranges and is lighter, allowing for greater capacity magazines and easier carry.
The choice between the two cartridges will depend on the specific needs and circumstances of the user.
Score Card
Reliability (10/10)
In this short test I had zero failures.
Ergonomics (10/10)
Standard Ar-15 ergonomics provide an adjustable fit for all sized shooters. The grip and handguard are comfortable and well laid out.
Customization (10/10)
I am giving a ten in customization due to the ability to customize to your heart's content.  This rifle comes plain Jane out of the box.
Appearance (9/10)
This rifle is easy on the eyes, Plain but attractive.
Value (10/10)
At sub $500.00, this gun ran great straight out of the box, was accurate, well fitted and finished. This is a great value.
Accessories
The first piece of kit you will need to get up and running is a sighting system.
I do not recommend following in the footsteps of folks I've seen at the range attempting to shoot their new rifle with no sights on it!
A good set of Magpul BUIS will serve you well and will hold their value. If you are interested in making things a bit easier, you could consider an optic; a low-power variable optic (LPVO) from Vortex would be a good place to start.
Next, you will need a magazine or four. If you like steel and the old-school look, checkout Duramag Stainless Steel 7.62x39mm.
If you are still mindful of the budget, check out ASC 7.62x39mm AR15 Magazine packages.
This rifle is not light, and a good sling would be welcome for transportation and assisting in establishing a secure shooting platform.
Magpul and Bravo Company have great options for slings.
Alternatives

One option is the PSA KS-47, which is made by Palmetto State Armory and is designed to be compatible with both AK-47 and AR-15 magazines.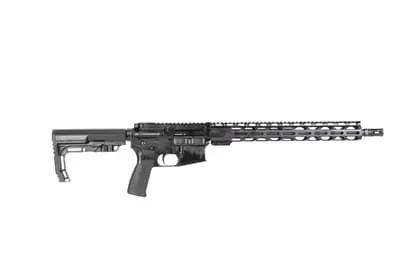 Radical Firearms 7.62×39 AR-15 is another option, which is a versatile rifle that allows for customization with a variety of different accessories and features.

Another option is the Anderson Manufacturing AM-15, which is also chambered in 7.62x39mm and features a durable and reliable design.
We even did an AM-15 review if you want to check it out.
Conclusion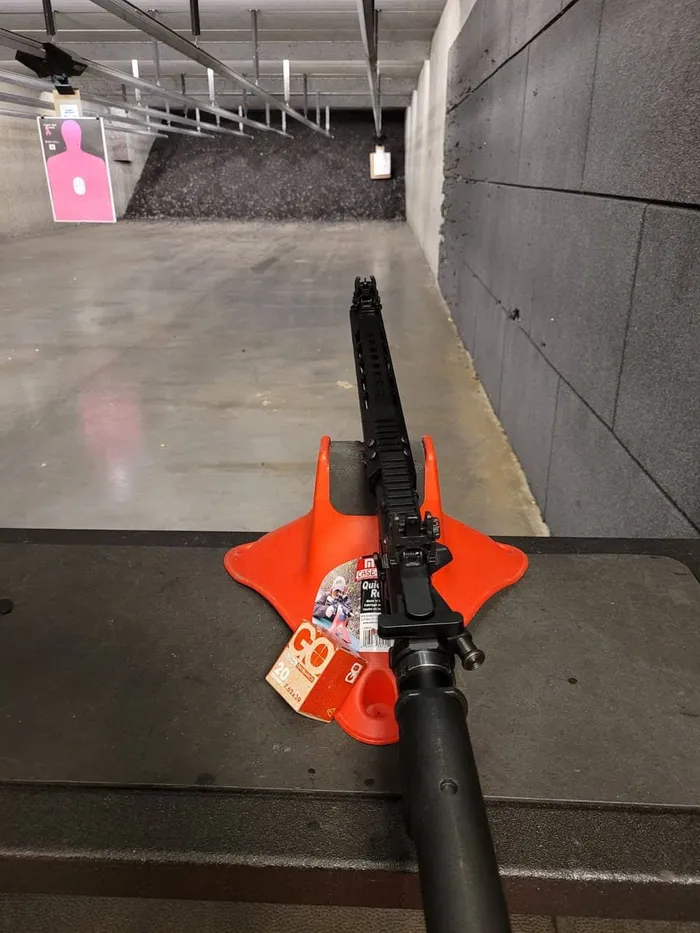 Overall, the Bear Creek Arsenal BC-15 is a solid rifle that offers a lot of bang for your buck. If you're in the market for a 7.62×39 rifle that won't break the bank, the BC-15 is definitely worth considering.
The BC-15 is a solid rifle chambered in 7.62×39. A forged upper receiver, BCA AR15 Bolt Carrier Group, a flash hider, a rear charging handle, and the enhanced firing pin providing increased reliability for steel-cased ammo.
It features a 16″ parkerized heavy barrel with a 1:10 twist, a carbine length gas system, and a 15″ MLOK rail, providing good accuracy and stability for this caliber. The build quality seems to be quite good, and the rifle has a nice weight to it. It is definitely a good value rifle for the price point. With its accuracy, solid build quality, and affordable price point, it's a rifle sure to please any budget-conscious shooter.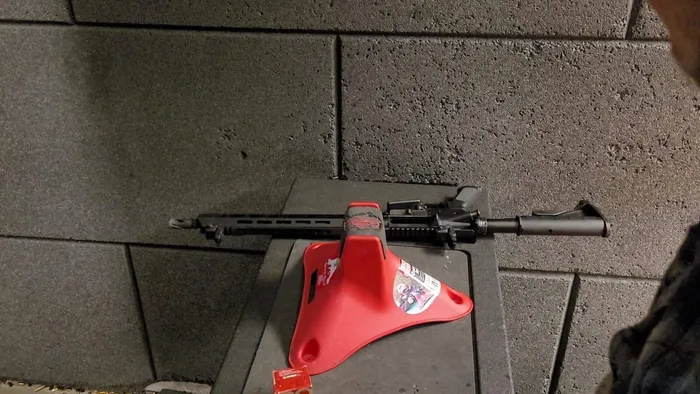 Want more info on this 30-cal AR? Head over to Bear Creek Arsenal's YouTube channel to see this rifle in action and get answers to your questions. And if you need magazines or ammunition, Bear Creek Arsenal has got you covered there too.
So what are you waiting for? Add the Bear Creek Arsenal BC-15 7.62×39 Rifle to your cart, and get ready to take your shooting game to the next level!
Just remember always to handle firearms responsibly and follow all safety precautions.
Train often, train smart, and be safe.
Explore more