Benelli LUPO Review: Benelli's High-Performing Hunting Rifle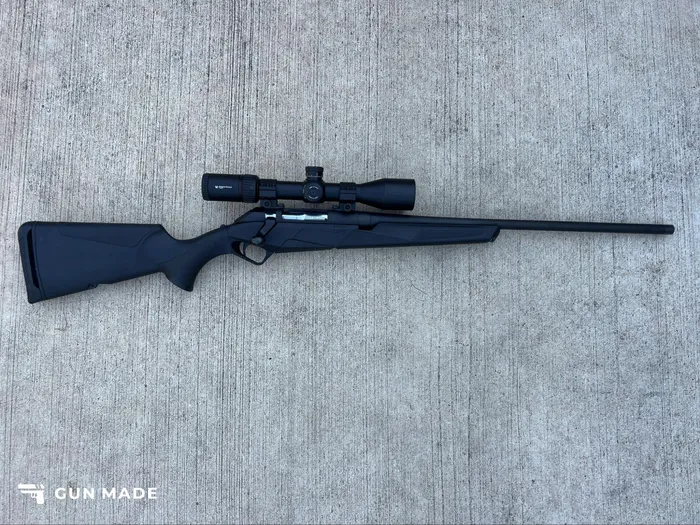 Benelli LUPO Review: Benelli's High-Performing Hunting Rifle
Introduction
When you think of Benelli, a hunting rifle is probably not the first product that comes to mind. Benelli has made a name for itself in the firearms market with its shotguns. Guns like the Benelli M4, M2, and Super Black Eagle 3 have earned reputations as solid performers.
Benelli took its years of firearms knowledge and expanded its offerings to include a bolt action rifle, the Benelli LUPO, in 2020. The LUPO, wolf in Italian, draws much of its looks and inspiration from Benelli's shotgun lines. With an aggressive name like Lupo and Benelli's pedigree in making firearms, the LUPO had a high standard set for it from day one.
Did Benelli live up to its reputation and make a top-rate hunting rifle? Or is the LUPO a poodle pretending to be a wolf? Keep reading our Benelli LUPO review to find out.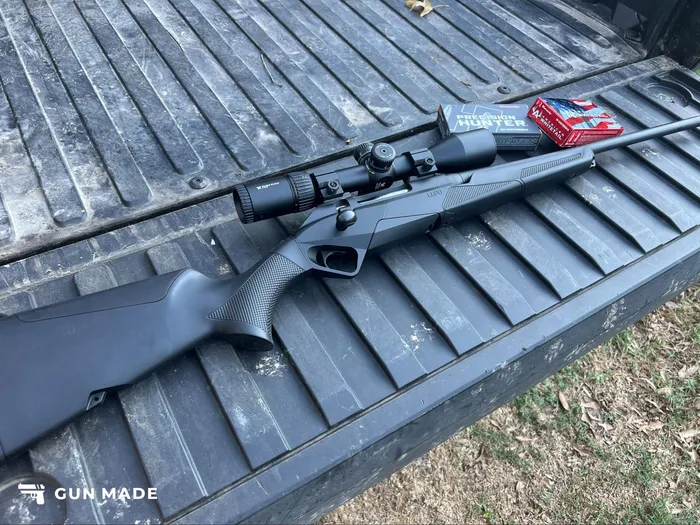 Benelli LUPO

Specifications
| | |
| --- | --- |
| Caliber | .308 Winchester, 6.5 Creedmoor, and many others |
| Capacity | 5+1 |
| Barrel Length | 22 inches |
| Overall Length | 44.23 inches |
| Weight | 6.9 pounds |
| Stock | Black synthetic |
| Receiver finish | Matte, Blued |
| Barrel finish | Matte, Blued |
| Grip | Standard |
| Length of Pull | Adjustable 13.8-14.75 inches         |
Pros & Cons
Pros
LUPO System, with a free-floated Crio barrel, provides outstanding accuracy

Progressive comfort system reduces felt recoil

Great accuracy with the right ammunition

Excellent fit and finish

The whole rifle comes together in a well-designed, integrated system
Cons
While not expensive, it is more pricey than some competitors
Impressions & Range Report
The moment I placed my hands on the LUPO, I could feel the quality of the rifle. When you get your hands on it and start manipulating the rifle's bolt, safety, and trigger, you quickly realize how well-built the rifle is.
I have spent a lot of time handling guns of various types and by various manufacturers; right out of the box, the LUPO feels like one of the higher-quality guns I have handled.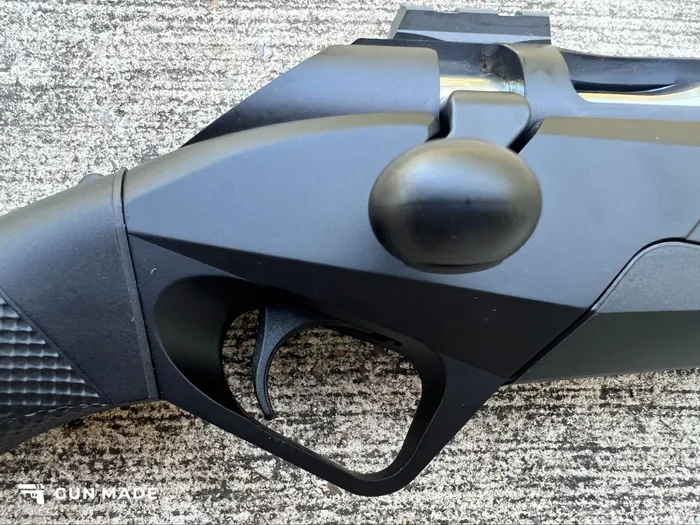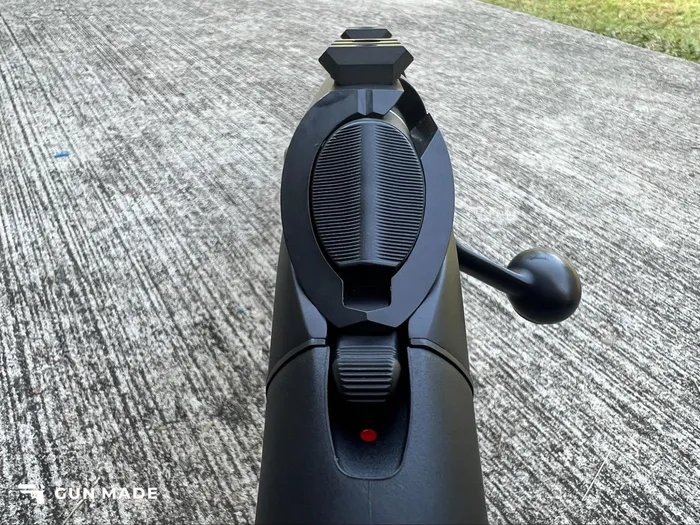 Video Review
Aesthetics
Aesthetically, the base LUPO model is mostly a run-of-the-mill rifle of the 2020s. It has a synthetic stock, and the receiver is matte-blued.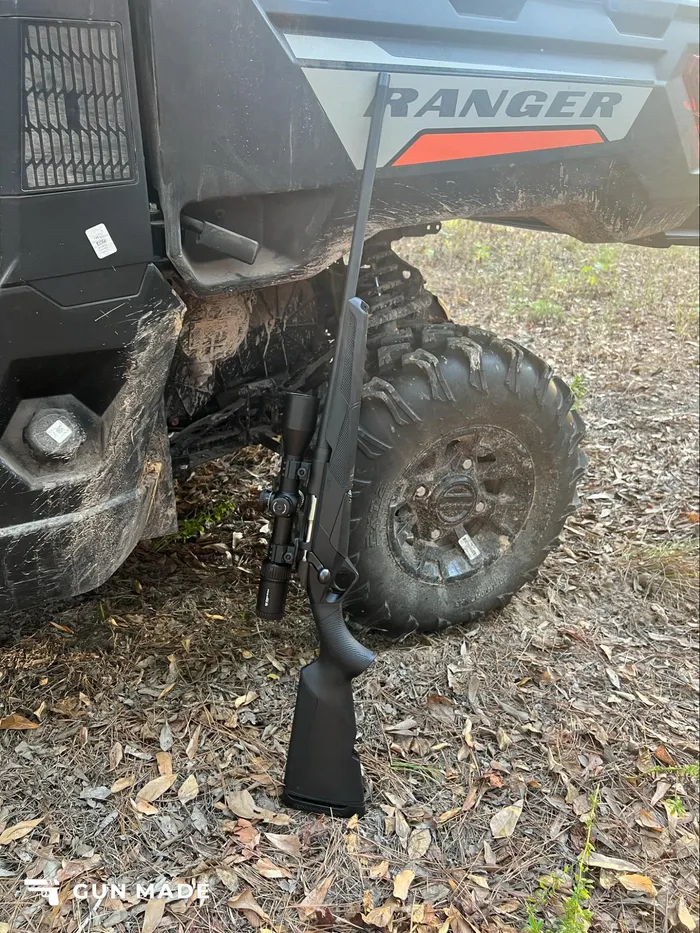 Some unique lines help to set it apart from other rifles on the market. The rifle isn't ugly by any means, but it doesn't do much for me. It is a functional rifle with a functional aesthetic.
One LUPO model that stands out for me aesthetically is the B.E.S.T., which has a walnut stock.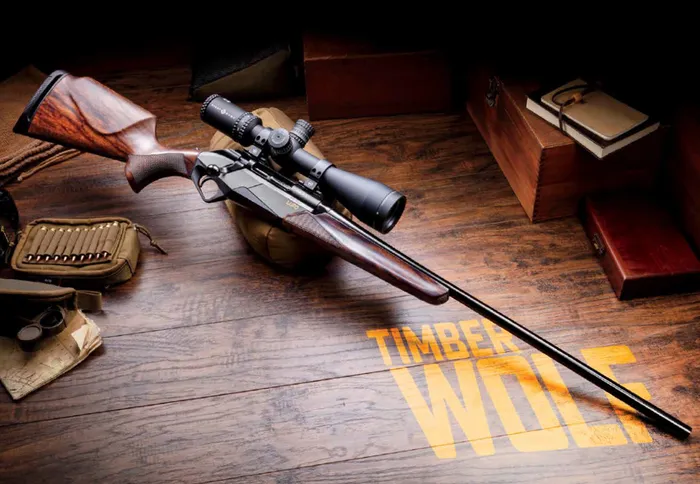 How We Tested
I took the Benelli LUPO to Trinity Armory to test the shooting ability of the rifle.
Trinity Armory has a rifle range that goes out to 300 yards and one lane that goes out to over 400 yards. I was excited about shooting it at distances further than your typical 100-yard rifle range.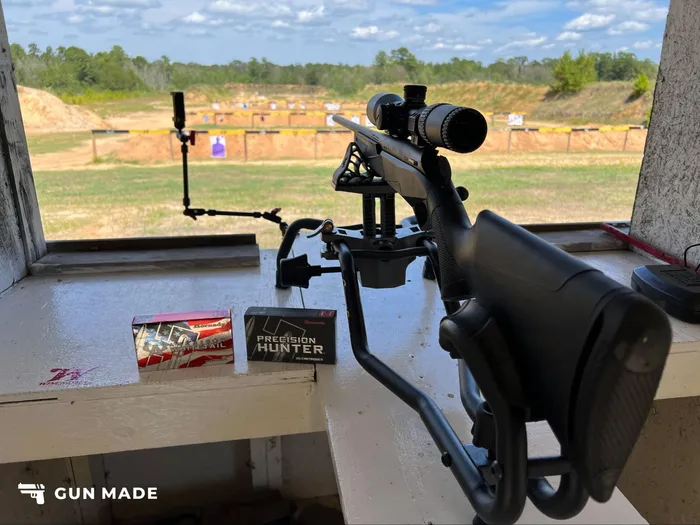 Ammo Used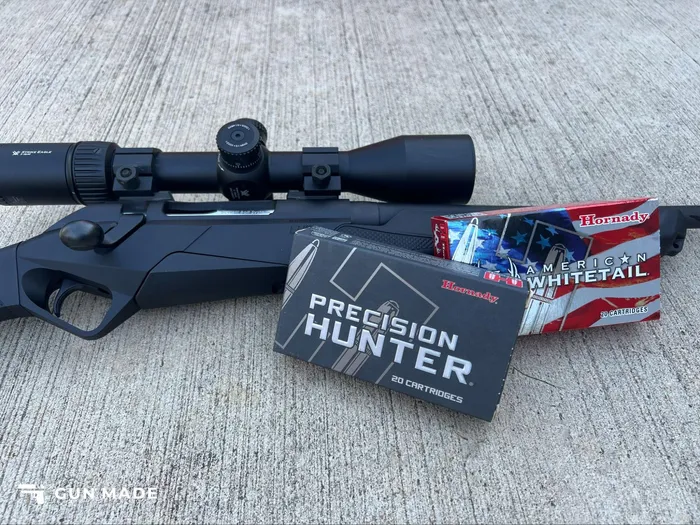 Special thanks to Hornady for providing the ammunition for this review. Hornady sent out two .308 hunting loads: 150-grain American Whitetail and 178-grain Precision Hunter. Both shot well in the rifle. That being said, the Precision Hunter loading shot like it was made for the LUPO.
Reliability
The Benelli LUPO was completely reliable for me. Bolt action rifles are a tried and true technology, and a company almost has to try to get it wrong. I had zero issues with the rifle during my time shooting it.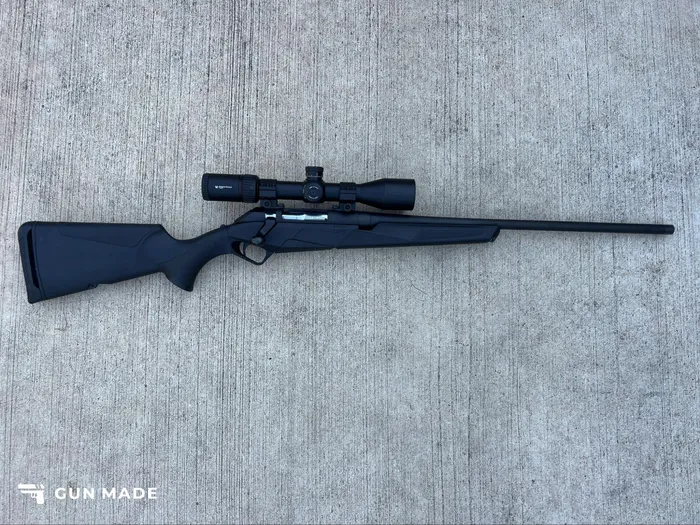 Accuracy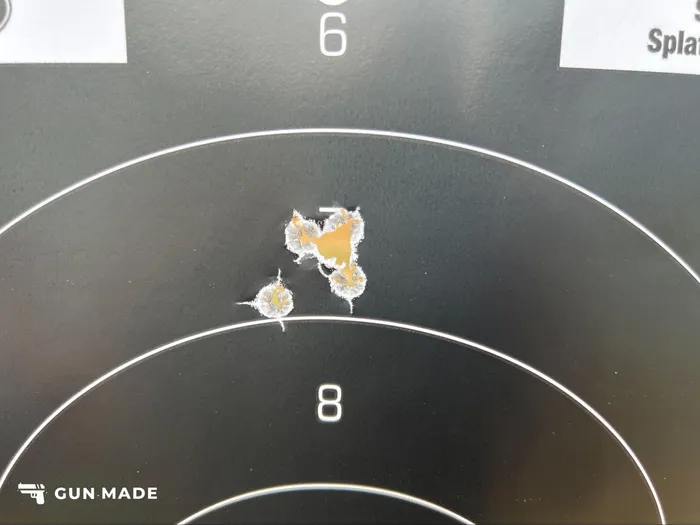 I was delighted with the accuracy of the LUPO. I shot two different .308 Winchester loadings from Hornady. The first loading was Hornady's American Hunter, which was plenty accurate. Where the rifle shined through was with Hornady's premium loading, Precision Hunter. The LUPO loved this ammunition.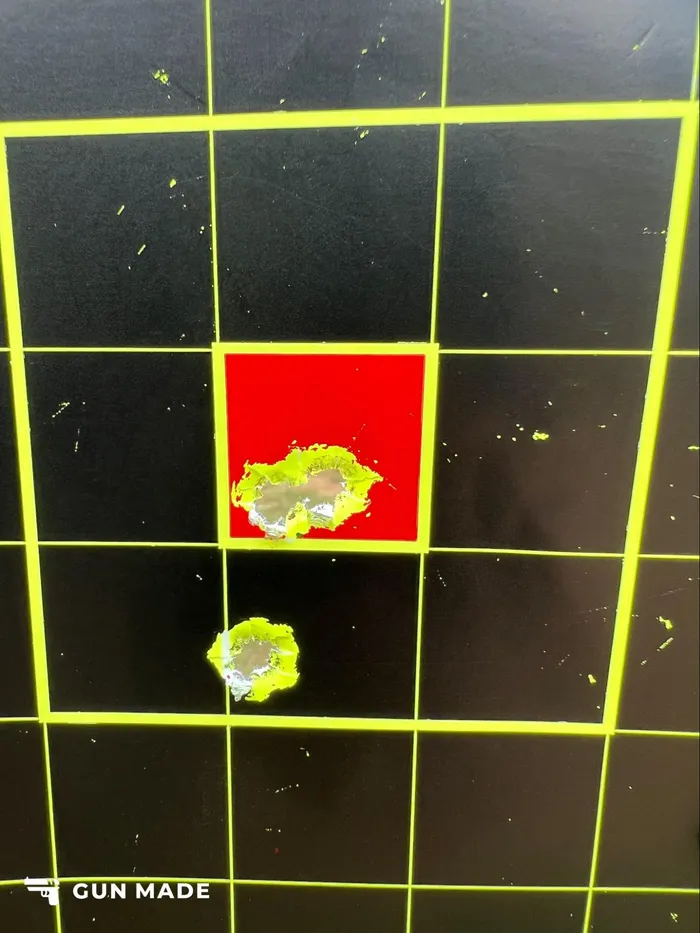 Overall Feel
The LUPO is a good-feeling rifle. Not too heavy and not too light, it hits a sweet spot between being lightweight enough to carry around and heavy enough to absorb the recoil of .308 Winchester.
It feels exactly like you would expect a firearm from Benelli to feel. Well built, rugged, lightweight, and ultimately very high-quality.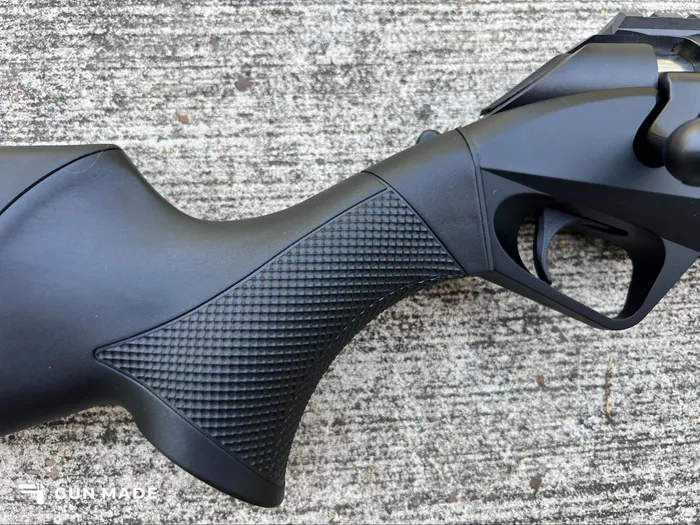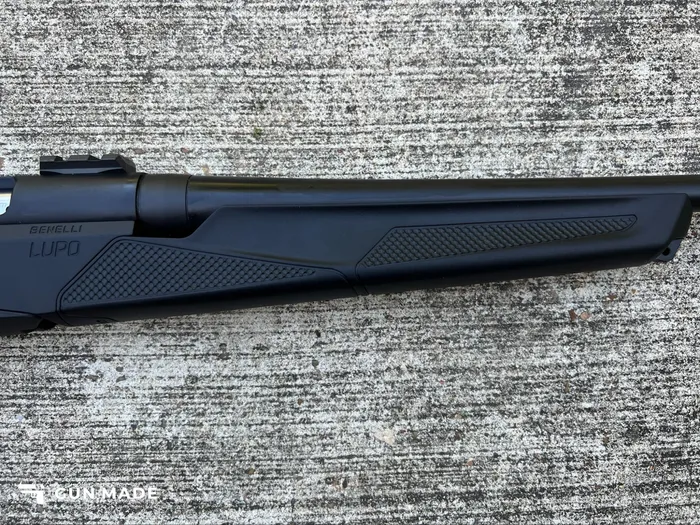 Features
LEPO System with Crio, free-floating barrel
Benelli says the LUPO is a rifle built for accuracy. To meet Benelli's high standards of accuracy, they use the Lupo barrel system centered around their Crio-treated, free-floating barrel. The barrel is attached to a hardened steel barrel extension and bedded to a steel block in the receiver.
If you have ever shot a rifle and been disappointed in the accuracy, you need to check out the LUPO and this system. The results are fantastic. This rifle, with this system, will not disappoint.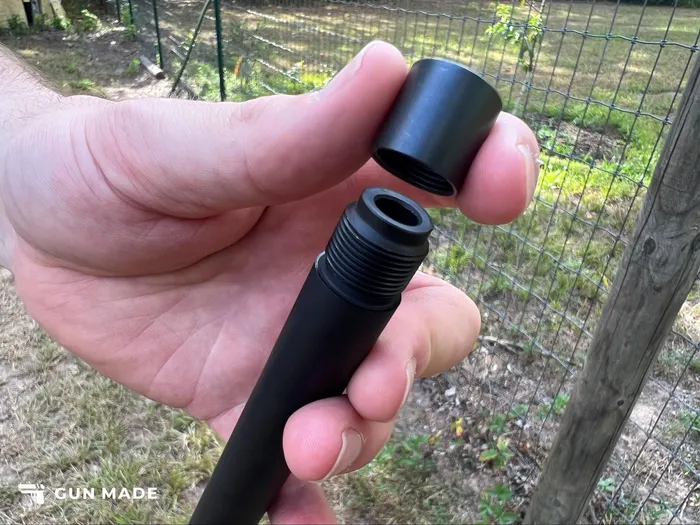 Progressive Comfort System
The LUPO uses Benelli's Progressive Comfort system, the same system used on its shotguns, to reduce the felt recoil of the LUPO. Anyone who has spent the day set up behind their favorite gun knows that recoil can lead to poor outcomes.
Whether it is a sore shoulder at the end of the day or a recoil-sensitive shooter jerking in anticipation of the recoil and spoiling a shot, every shooter must address recoil.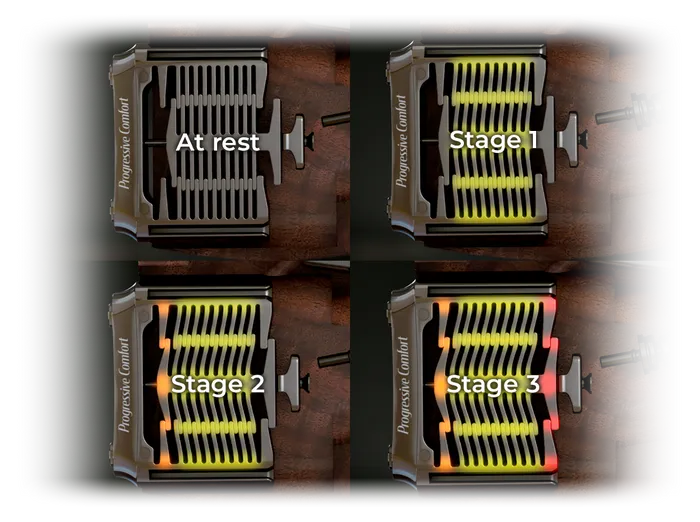 The Progressive Comfort system uses a series of interlacing fingers that flex, absorbing the rifle's recoil and reducing the felt recoil for the shooter.
Adjustable and Comfortable
Benelli built the LUPO to be both easily controlled and comfortable. The trigger is adjustable, so you can select your ideal trigger pull weight.
The rifle's safety is mounted on top of the rifle to provide ambidextrous access in a convenient location. Combined with the AirTouch Grip, these features give the shooter confidence in using the rifle.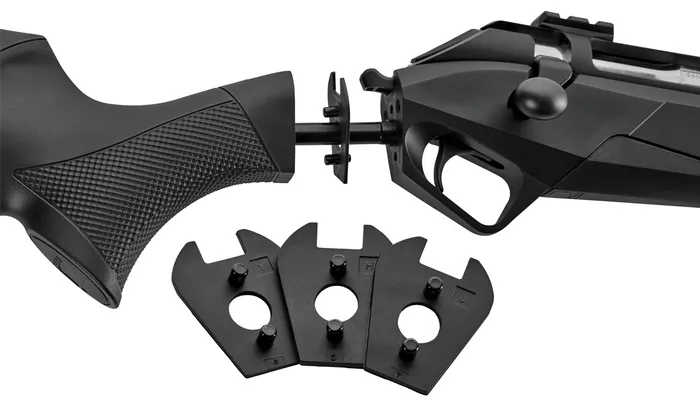 The LUPO also has shims to allow the shooter to adjust the rifle's drop, cast, and trigger reach. There are 36 different positions possible with the LUPO through the use of the shims.
Score Card
Reliability (10/10)  
Did you expect anything less than 10/10 from a rifle produced by Benelli? The LUPO has performed excellently for me. I experienced zero failure to feed or failure to extract issues.
Ergonomics (9/10)
The LUPO feels like a standard, modern bolt action rifle. The rifle shoulders well and shoots well.
Customization (2/10)
Aftermarket support is lacking for the LUPO. I did not have a lot of success finding parts for the LUPO that were not manufactured by Benelli.
Appearance (8/10)
The LUPO rifle I tested is a standard-looking rifle with a matte-blued finish and synthetic furniture. Other models, like the B.E.S.T., have a walnut stock and are some of the best-looking firearms you will find.
Value (7/10)
The LUPO is a fantastic rifle. It has a great collection of features at a solid price. If you can afford the premium increase of the LUPO over more budget friend opinions, you should grab one. That doesn't make it the best value you can find—just a solid one.
Accessories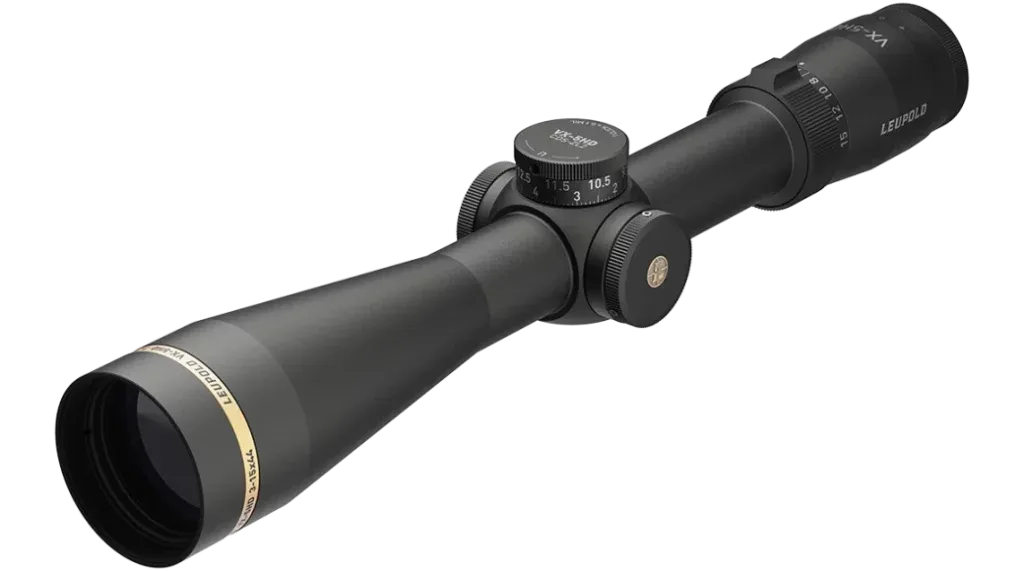 Leupold has a well-earned reputation for producing high-quality optics. The VX-5HD is one of the reasons for this reputation.
The VX-5HD has a rich feature set with a wide magnification range, 3-15x, rugged and lightweight construction, and high-quality glass. These, combined with the VX-5HD's price point, make a solid scope.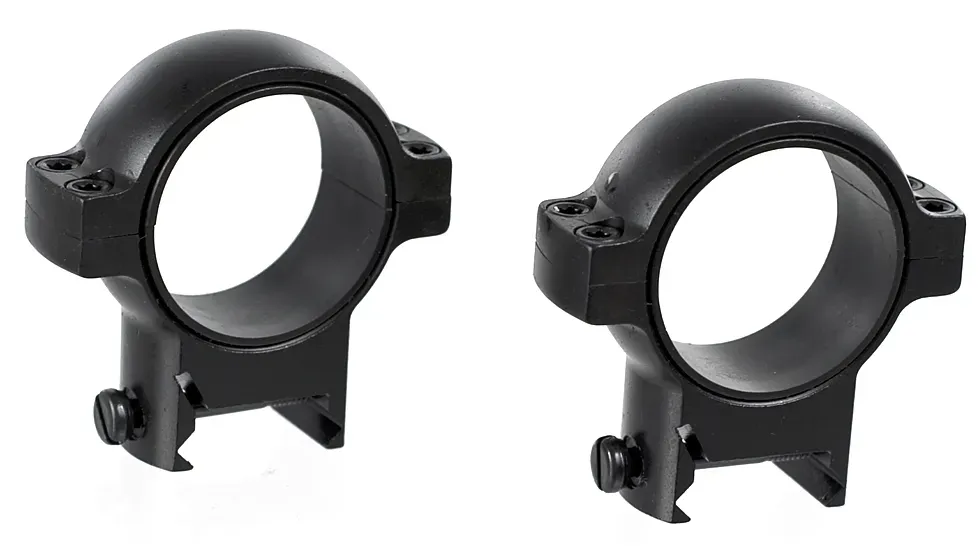 When mounting your scope to your rifle; you want to ensure that the rings you use are as high of quality as the rest of your gear. Nobody wants to have their hunting trip or a trip to the range ruined by poor-quality rings that deform, won't hold zero, or even fall off the rifle.
Burris' Signature Rings are high-quality, solid steel rings ideal for all shooting activities. They have Pos-Align Inserts that will provide solid gripping power and, at the same time, will not mar the scope's finish.
Alternatives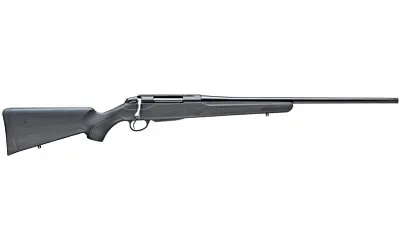 The Tikka T3x is a series of rifles produced by Tikka in Finland. Tikka rifles are known for being accurate, durable, and adaptable. The T3x comes in several models, like the T3x Lite Compact (see full review here), CTR, Hunter, and Tact A1. Each rifle, designed to fulfill specific functions, can be customized further to meet each shooter's needs.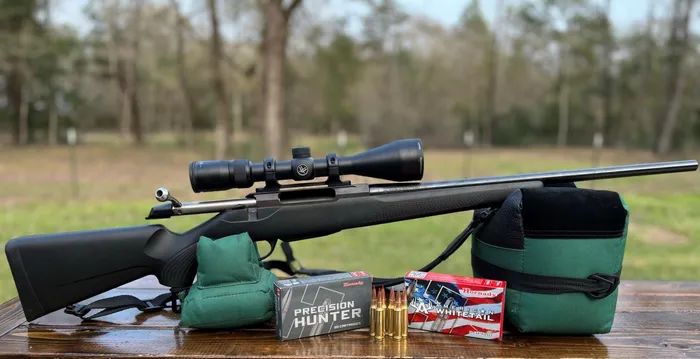 If you want a high-quality rifle guaranteed to be accurate and precise, you should check out the T3x.

The Browning X-Bolt is another high-quality rifle, this time from Browning. The X-bolt offers features like the X-Lock scope mounting system and the Feather Trigger. Combined with the free-floating barrel, these features produce a very accurate rifle capable of outshooting many of those who plan to use the X-Bolt.
If you want a rifle designed in the United States and produced in Japan, the X-Bolt is a solid choice and will provide you with years of stellar service.
Last Words
Some of the best groups I have ever shot were with the Benelli LUPO. I don't consider myself the world's best sharpshooter, but I am no slouch. The LUPO elevated my game, and when paired with Hornady's Precision Hunter ammunition, I could easily shoot some very tight groups and ring steel on the 300-yard range.
Hunting, target shooting, or just putting rounds down range to relax can be a costly hobby. You want to ensure that your hard-earned money gets a quality return. The Benelli LUPO will ensure you get that return and then some.
Are you in the market for a rifle and have a question or a comment? Leave them below or check us out on your favorite social media platform.
Explore more