9 Best Concealed Carry Guns for Women [2023]: Rated by Women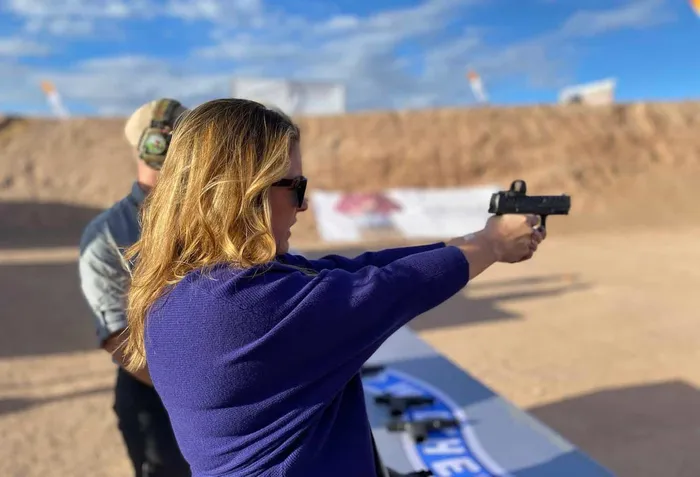 9 Best Concealed Carry Guns for Women [2023]: Rated by Women
Introduction
I tested ten handguns and found a few that would be perfect for women to carry. Being a woman and carrying a handgun is not the easiest thing to navigate, especially if you have children, but it can be done. 
From the places that it would be awkward even to carry a handgun, if it's even necessary, such as your kids' school or sports functions. Some other concerns could be will my kids find my firearm in my purse? If you have kids, you know they are always looking for something in your purse. What about when they are hugging you or touching you? The last thing you want is for them to accidentally discover you have a firearm. 
It's just something you don't want anyone to know you have. Choosing the one that works best for you in each particular situation is essential. While it can be scary at first, being comfortable carrying is the first step and being comfortable with which handgun you choose is what is most important.
My top choice for the best concealed carry handgun for women would be the Walther 4" PDP. Two things made me choose this particular firearm. First, it would be the size of the gun itself. It's a GREAT size, not too small but not too large. I like that it is easy to conceal with a simple belly band or holster for on-person carry capabilities. As well as just small enough to carry in a purse and not be too noticeable.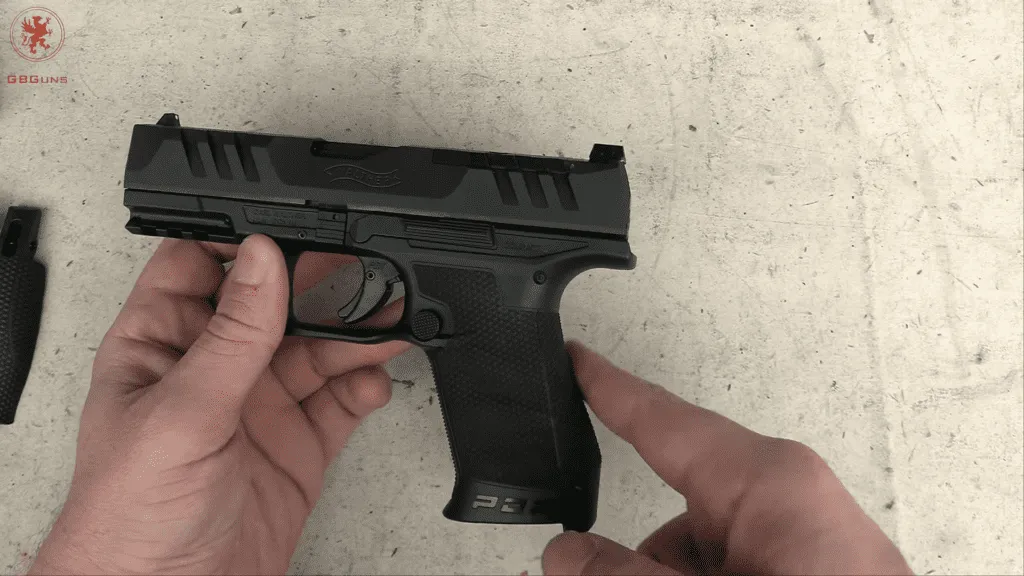 The second reason would be the reliability of the firearm. I would want to ensure that IF I have to use a firearm, it HAS to function properly. Walther firearms are well known for their dependability and reliability. This firearm is no exception and is ready to rock and roll if you are ever in a situation that calls you to action.
While there are a ton of choices out there, it really comes down to personal preference and what YOU are most comfortable carrying with you. But the following concealed carry guns are some of my choices to consider when making this decision. 
Best Concealed Carry Guns for Women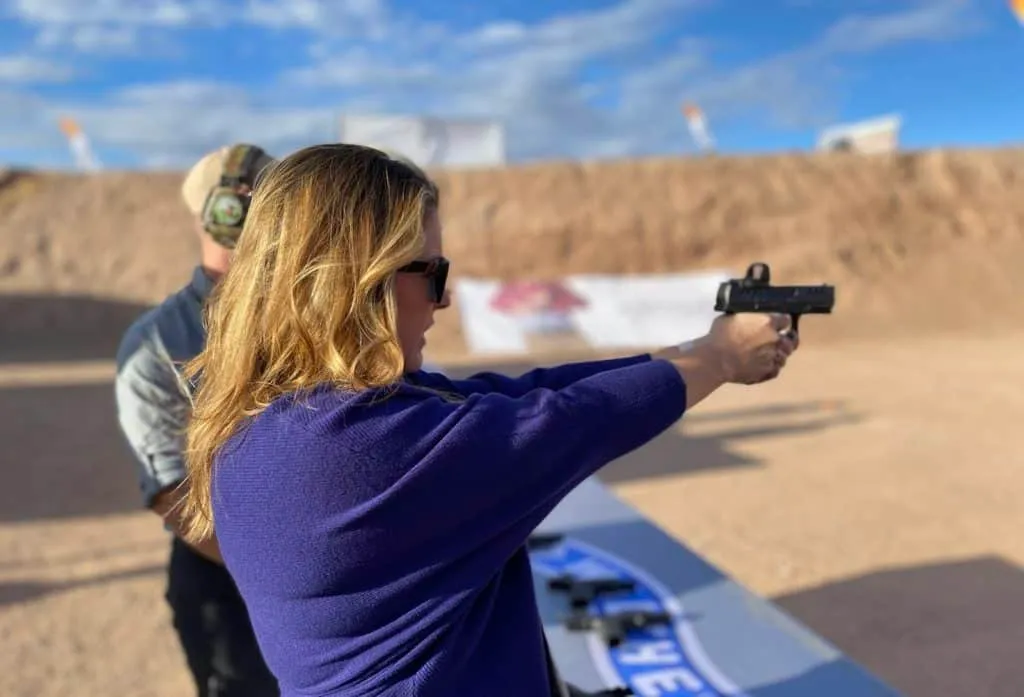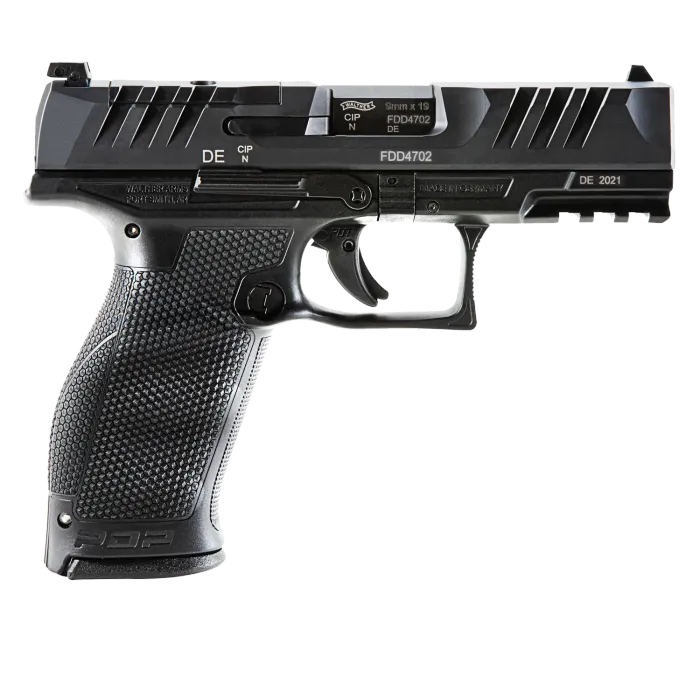 This is the one to definitely make my list of the best concealed carry handguns. From its dependability to its versatility, this one is top of the list for any woman to carry. This firearm features several advantages over other pistols. It is the most compact pistol in its class, and it comes with a magazine that holds up to 15 rounds.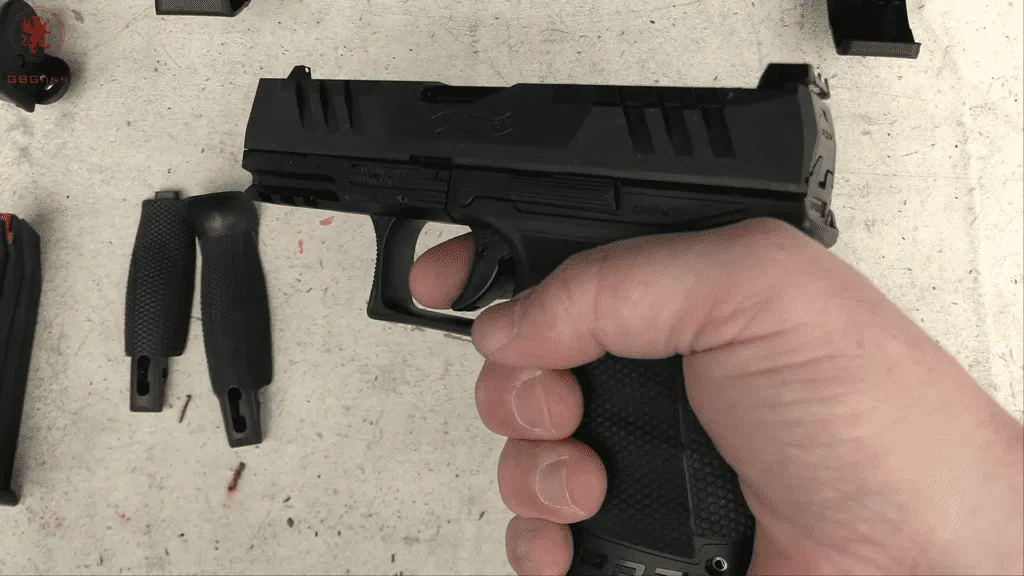 The Walther PDP has an integrated rail system that can be used to mount accessories such as laser sights or lights. The firearm also comes with three different backstraps to ensure the right fit for any user's hand size. 
Women's hands are smaller than men's, allowing for a bit more customization with your grip. You can easily conceal this weapon when you need it most without worrying about your ability to shoot accurately or quickly getting in the way during self-defense situations.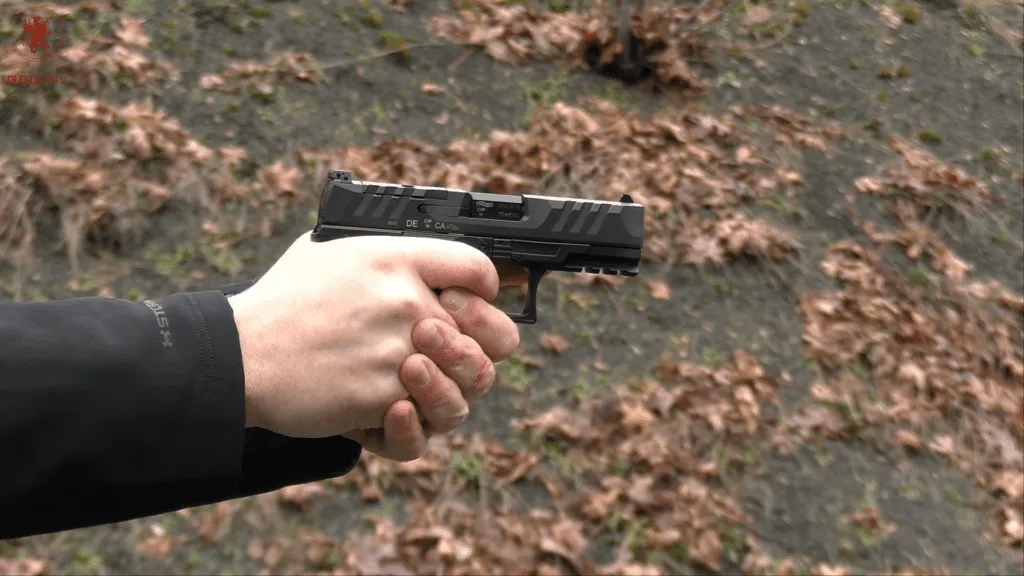 It's easy to operate as well because all controls are located on one side of the gun, which makes it easy to access while wearing gloves or when wearing heavy clothing such as winter coats or jackets that would normally get in the way during normal shooting practice sessions at home or at a range.
Pros
Best Grip for any size woman, easy to wrap entire hand firmly around the firearm
Light weight which will not give you fatigue when shooting/practicing
Easy to conceal for relative size
Cons
Size is in the medium range, which could be larger for some smaller women to conceal properly
Price is moderate to high compared to others
Weight could be issue for smaller women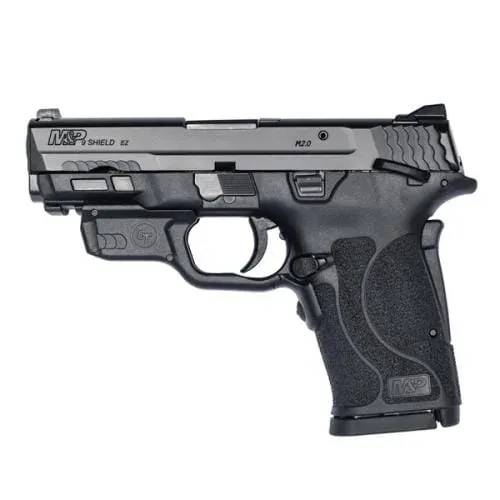 Pros
Easy racking for any woman to use
Very Customizable 
Lightweight and easy to carry
Cons
Size is in the medium range, which could be harder to conceal on a smaller frame
Does have reliability issues
Concealment on a person could be an issue
The Smith and Wesson M&P Shield EZ is a compact pistol that comes with a lot of features. One of the best things about this pistol is its trigger safety, which makes it safe to carry around in public. It also has an integrated thumb safety that prevents accidental discharges when you are carrying the handgun. 
This weapon can fire at least nine shots before reloading, which means it can be used for self-defense purposes as well as target practice. The gun will allow for customization with an extended magazine capability which will allow you to shoot up to 12 rounds without having to reload the weapon again. The Smith and Wesson M&P Shield EZ is a semi-automatic pistol that has an overall length of 6.9 inches, which makes it the perfect size for concealed carry purposes.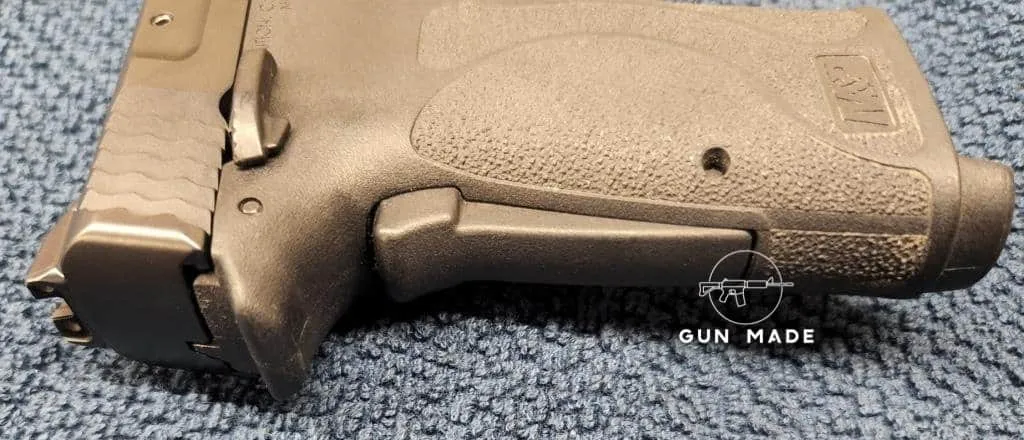 It weighs only 20 ounces, so you can easily conceal this gun in your pocket or purse without worrying about its weight being too much to handle at all times. The weapon's barrel is 3 inches long, and its muzzle velocity reaches up to 1,200 feet per second! 
With front and rear white dot sights on this firearm, it will help you shoot accurately even if you cannot see your target well. Think of those low-light situations such as nighttime or when using a flashlight. Another feature that makes this gun unique is its ability to accept various types of accessories, such as holsters (see our guide for women's holsters here), laser sights, and different types of grips, depending on the shooting experience you want with your firearm. 
You can even customize your own Smith and Wesson M&P Shield EZ by choosing from over 100 different colors and patterns available online or through local dealerships. 
See our M&P9 Shield EZ review for more information.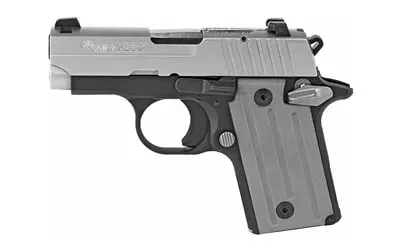 The P238 is a small, lightweight pistol that packs a punch. It is designed to fit comfortably in the hand of women, and it has an ergonomic design that makes it easy to fire. The P238 also comes with a safety feature called "Safe Action" which allows you to disengage the trigger without pulling out your finger from the trigger guard.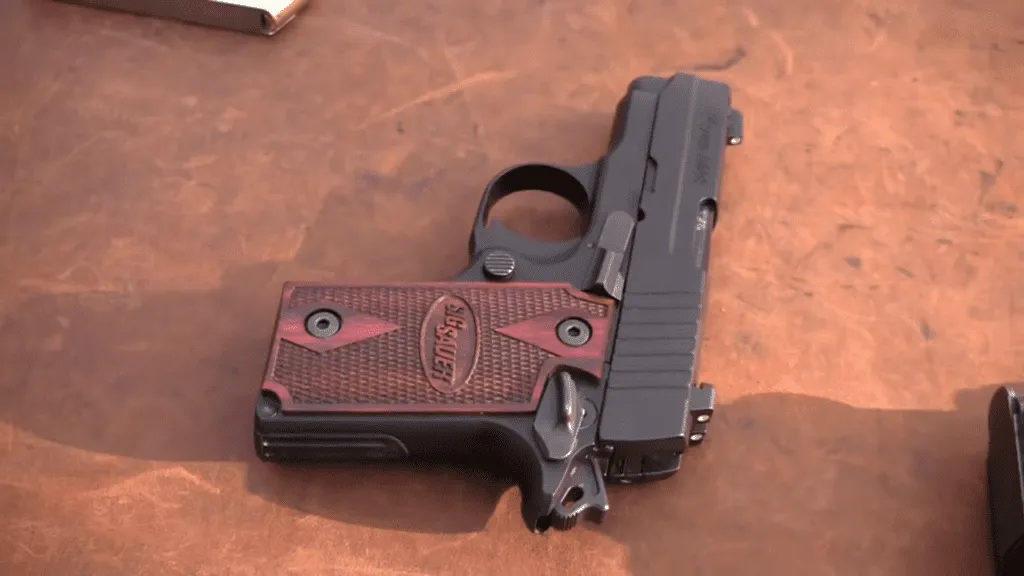 This means no accidental discharges! This pistol is designed to be easy to fire, and it has an ergonomic grip that makes it comfortable for women. It has a small size. The P238 is small enough to conceal carry in many places but large enough to shoot accurately at distances up close or further away than other guns on the market today.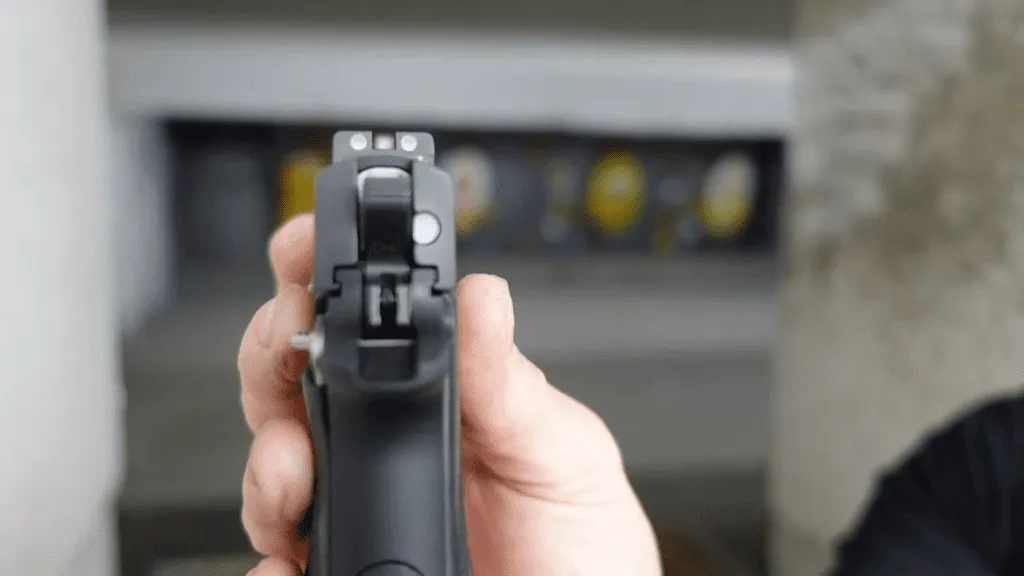 The firearm is very easy to load with Sig Sauer's Safe Action system, which makes loading your gun easier by allowing left-handed or right-handed (or ambidextrous) users access to their gun. Sig Sauer offers an optional cleaning kit service with their pistols, so you don't have to worry about maintaining your pistol yourself! 
You just need to send it back in for service when necessary! A lot of accessories: Sig Sauer also sells many accessories, including holsters, lights, laser sights, magazines, and more.
Pros
Size is nice and compact and fits all body types
Easy trigger pull
Lots of accessories available to customize
Cons
Low round magazine
Reliability issues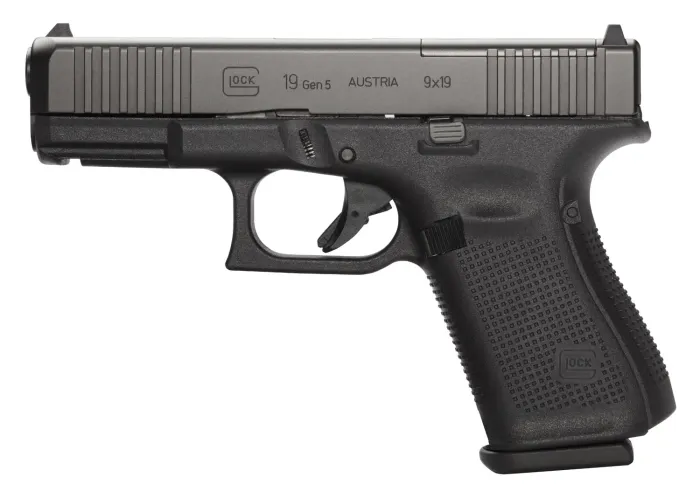 Pros
Best Grip for any size hand or grip strength
Very durable firearm, holds up well to much use
Easy Maintenance to clean and clear
Cons
Size for some smaller frame women
Price can be higher
Weight issues for some 
The Glock 19 is a compact, lightweight and reliable handgun. It is a great choice for women who are looking to carry a Glock concealed. The gun comes with a high-capacity magazine which can hold up to 17 rounds of 9mm ammunition.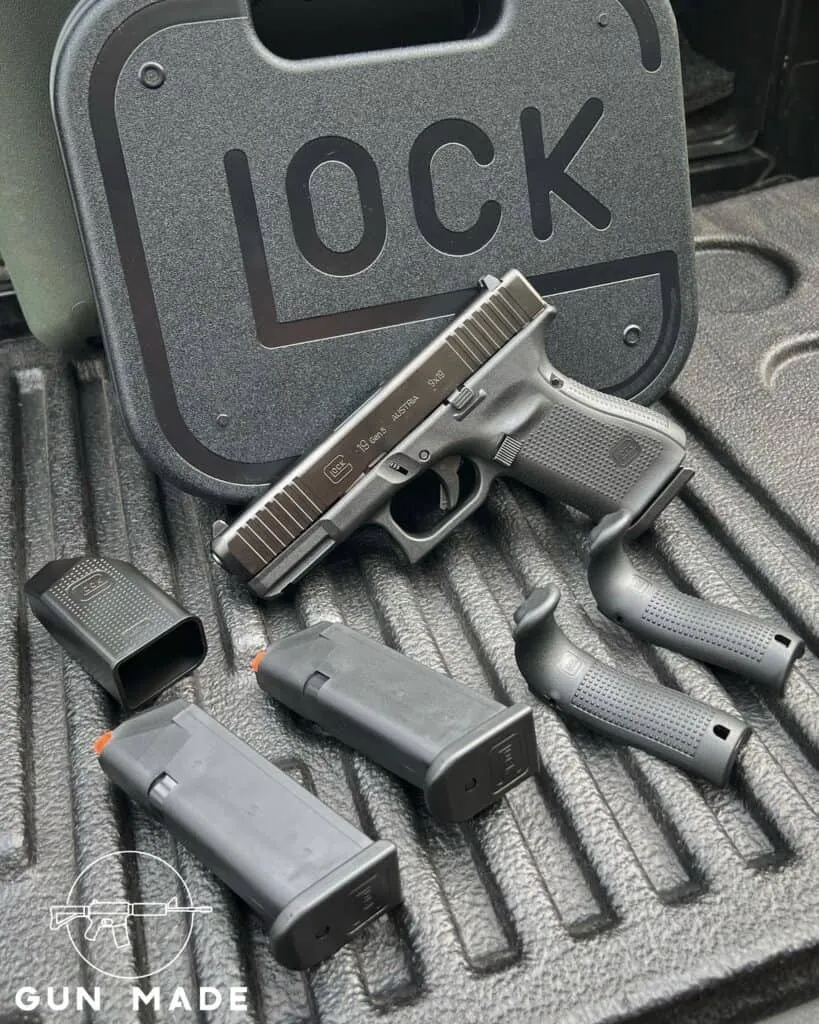 This makes it one of the most powerful handguns on the market today. It has an excellent trigger pull that allows you to fire multiple shots quickly without any problems.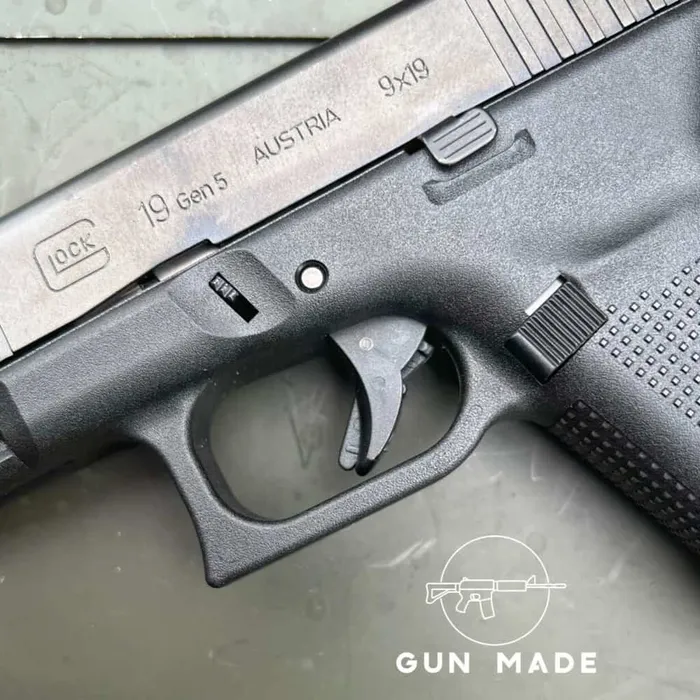 The gun also has an ambidextrous safety lever which means that it can be operated by both left-handed and right-handed shooters. This makes it easier for women who have trouble shooting from their dominant side to shoot this gun accurately and quickly.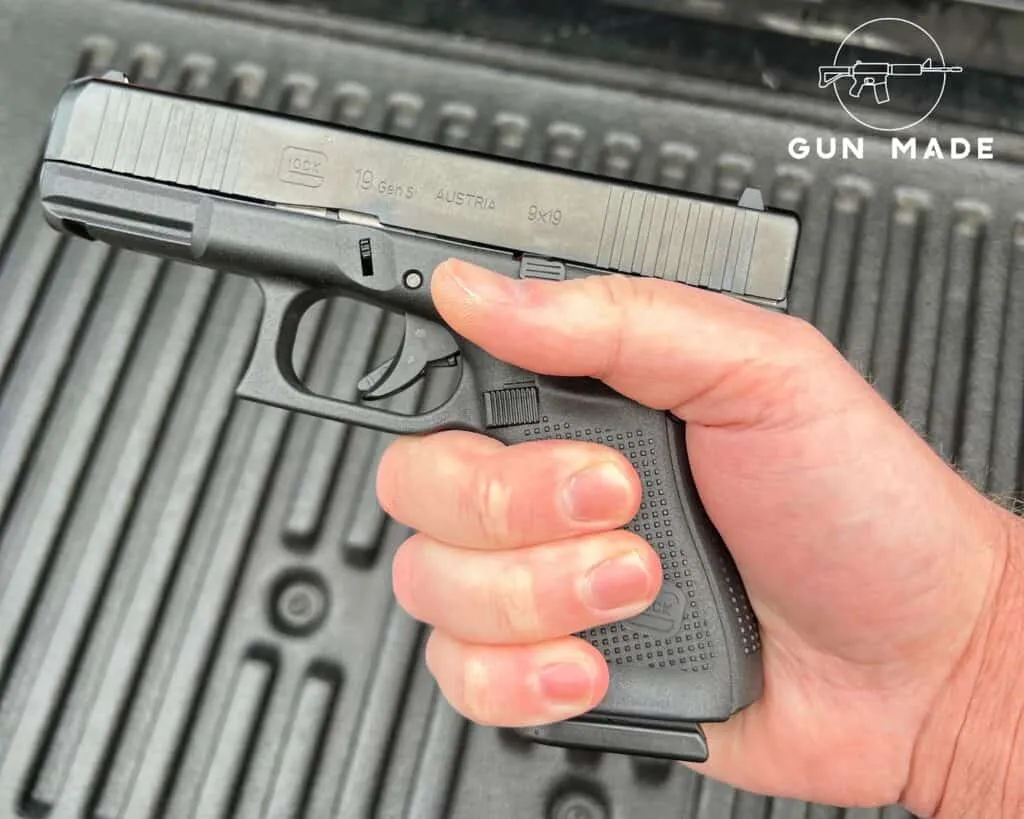 The Glock 19 is made from durable polymer materials that make it resistant to corrosion and wear and tear over time. You should not need much maintenance or repair work done on this weapon as long as you take care of your firearm properly when cleaning it after use, storing it safely away, and taking good care of it.
See our Glock 19 Gen 5 review for more information and photos of the G19.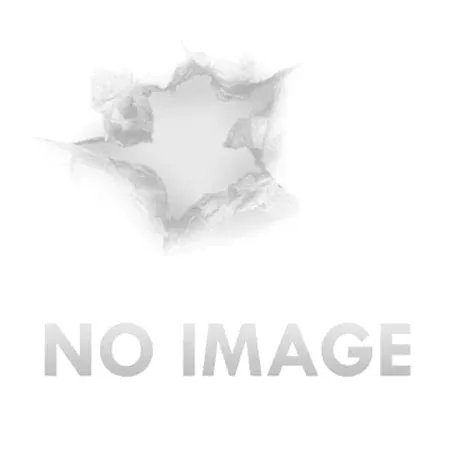 Pros
Nice for smaller hands
Safety feature for extra security 
Lightweight for any woman to carry
Cons
Smaller caliber can be an issue 
Lower magazine capacity
Needs maintenance frequently to avoid malfunctions
From being one of the most reliable and overall consistent firearms out there, this one should be on every woman's list for a top concealed carry weapon. Not only does it look nice (I have the angel blue), but it also feels just right in my hands. 
I am UBER confident that when I choose to carry this firearm on me. I can conceal it perfectly due to its smaller size. I also am confident that it is concealed when I carry it. Bulk is not an issue. What makes this gun so popular?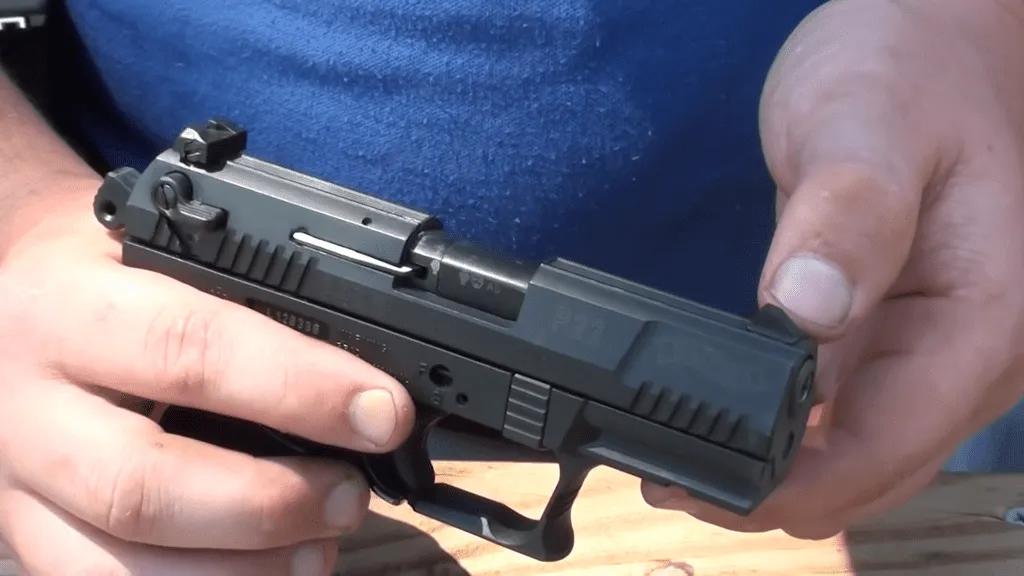 Its compact size makes it ideal for concealed carry or home defense use. It also features a durable polymer frame with steel slide rails coated with Melonite finish to help resist corrosion. This means you won't have to worry about your firearm rusting after just one year of regular use! 
Even though its small size can make it hard to shoot accurately at longer ranges, its accuracy isn't bad at all; I found that my groups were typically less than 3 inches wide at 10 yards.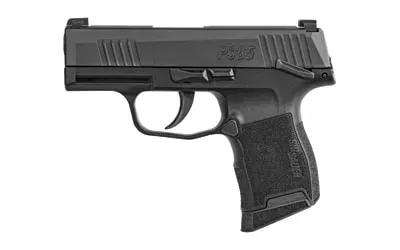 Sig Sauer P365 is a compact, lightweight and reliable firearm. It has a polymer frame with an alloy slide that makes it light in weight but sturdy enough to withstand the recoil of 380 ammo. The ergonomic design allows for ease of use, especially for women, and the ability to control while shooting. This gun comes with two magazines which can be loaded with up to 15 rounds each, so you can have more than enough firepower when you need it most.
The Sig Sauer P365 is available in black or stainless steel finish and has an ambidextrous safety lever on both sides of the frame for easy access even if your hands are wet or dirty. It also features night sights which are adjustable for windage and elevation so you can shoot accurately at all times without adjusting your aim after every shot fired.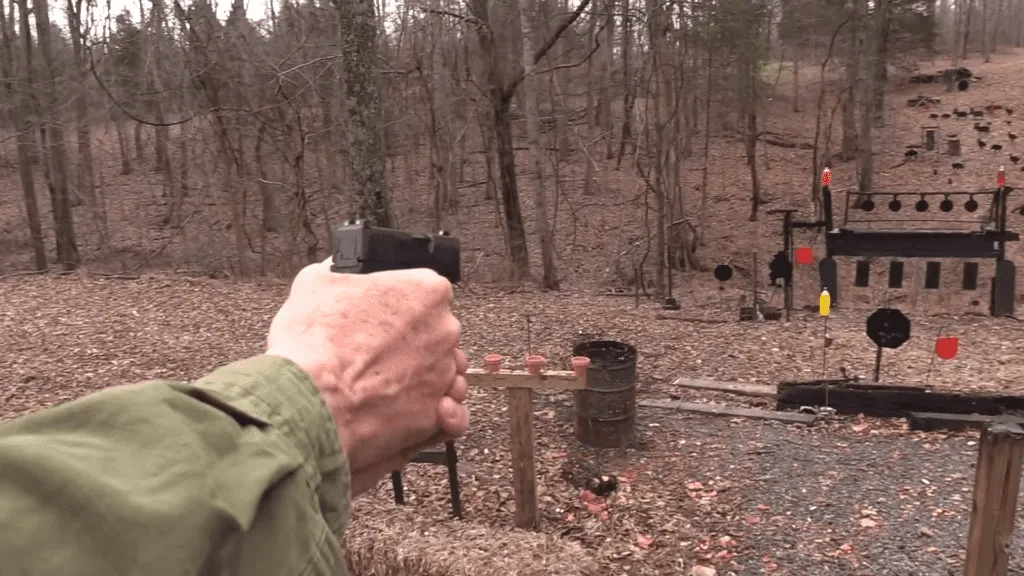 The grip texturing helps absorb sweat from your hands during long shooting periods, thus ensuring that your weapon does not slip out of your hand during intense firefights. It also provides better control over the firearm when firing multiple shots consecutively without reloading between them.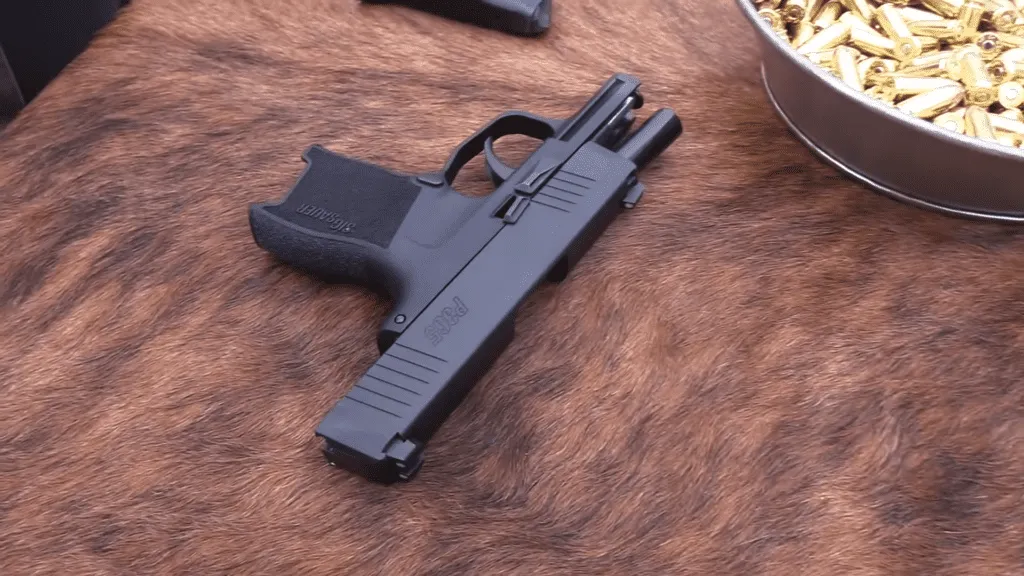 Pros
Comes with two magazines
Light in weight and easy for most women to manipulate
Grip is excellent and very easy for any size hand
Cons
Pricey firearm
 Some have reported reliability issues
 Possible issues with extra width, harder to conceal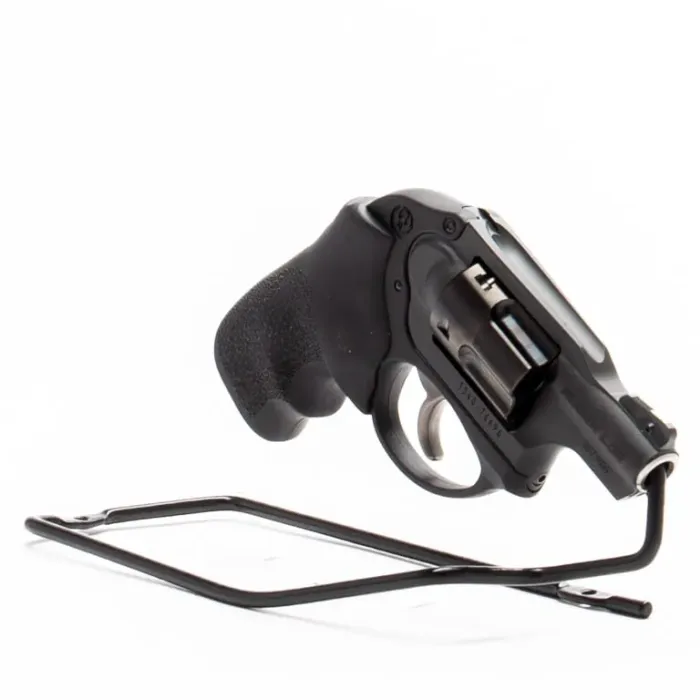 Pros
Very lightweight for most women when carrying on person
Very compact for easy concealment 
Good for smaller hands that have issue with larger firearms
Cons
Caliber could be issue
Low capacity chamber
Price compared to others
The Ruger LCR is a compact, lightweight, and accurate single-action revolver chambered in .22 LR. The Ruger LCR was released in 2012 and is the second iteration of the company's popular LCP (Lightweight Compact Pistol) line of pistols. 
The pistol comes with an aluminum alloy frame that weighs only 1.5 pounds unloaded, making it one of the lightest .22 caliber revolvers on the market today. It also has a stainless steel cylinder with a blued finish and black rubber grips for comfort during shooting sessions.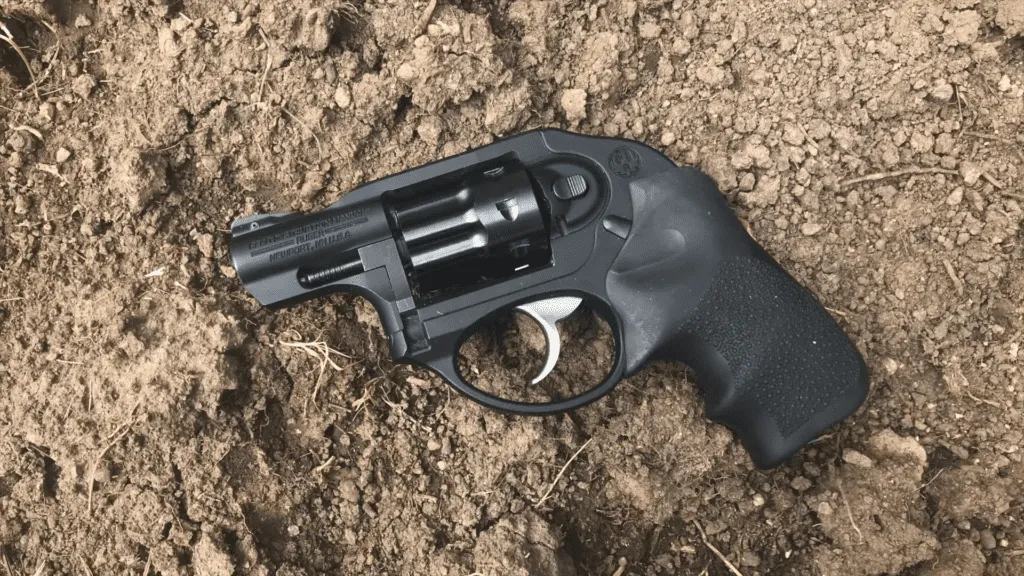 The gun can be easily concealed because it only measures 4 inches long when fully extended from its grip to its muzzle. However, it still retains all standard features such as an internal hammer block safety system that prevents accidental discharge due to dropped or jarred ammunition or negligent discharges caused by dropping or bumping into objects while carrying your firearm in public places like bars or restaurants.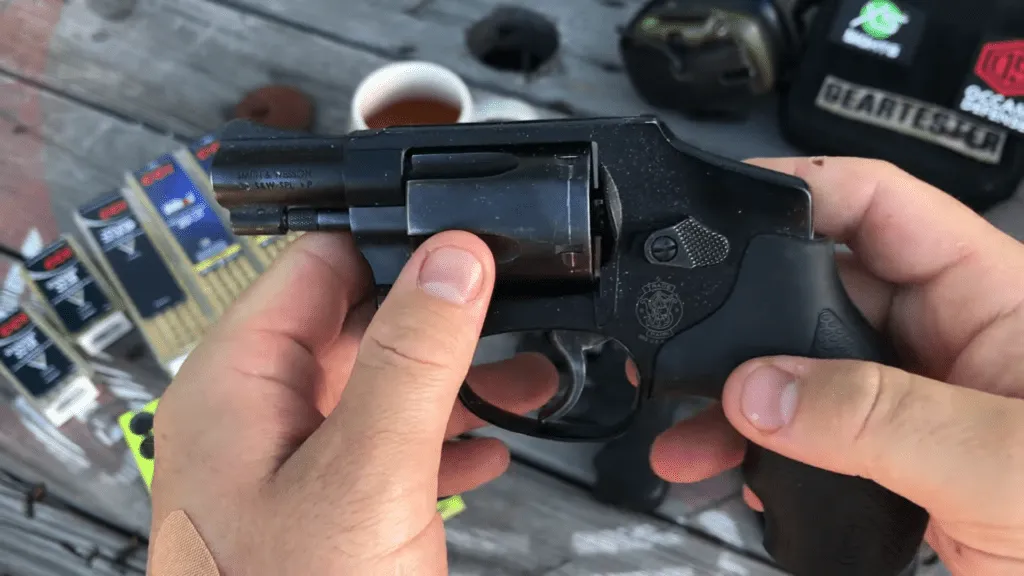 Its trigger pull weight is approximately 6 pounds, making it perfect for new shooters who are learning to shoot accurately without having to worry about too much recoil while practicing their skills at home or at the range.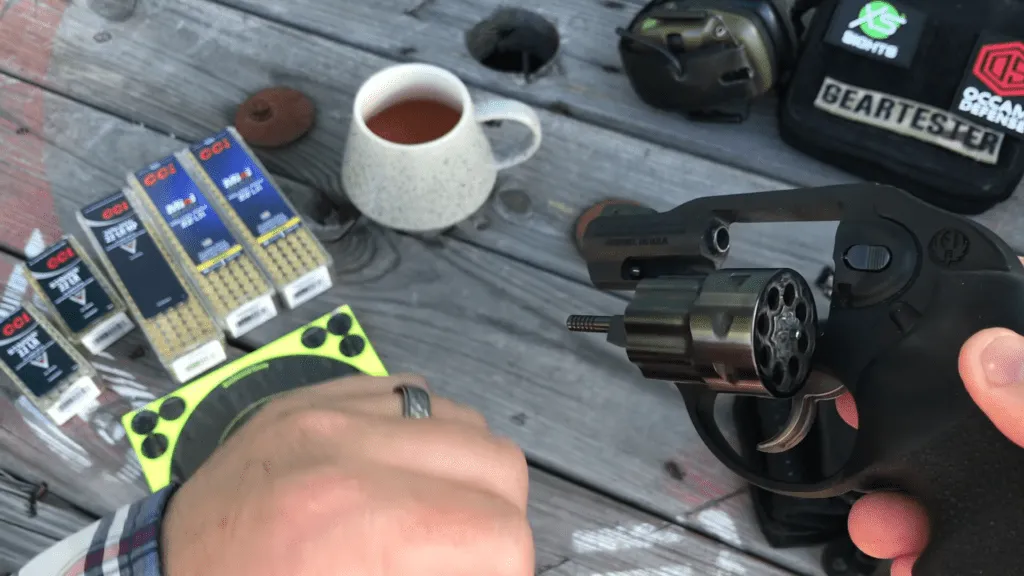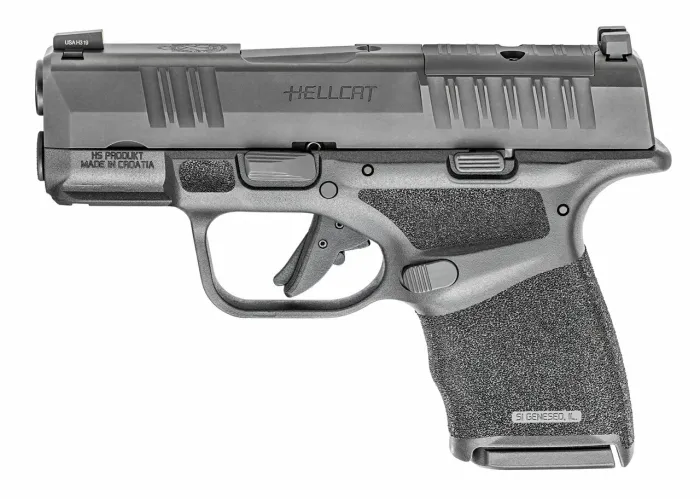 Pros
Light in weight and easy to wear on the body
Nice grip for any size hand-small or large
Safety feature for added security
Cons
Reported trigger issues and jamming 
A bit larger in size for some smaller frame women
Rear sight is different than other firearms, which could be confusing
The Springfield Armory Hellcat 9mm is a semi-automatic pistol chambered in 9×19. It's made by the same company that makes their 1911 line of pistols, and it's essentially the same gun as its smaller brother.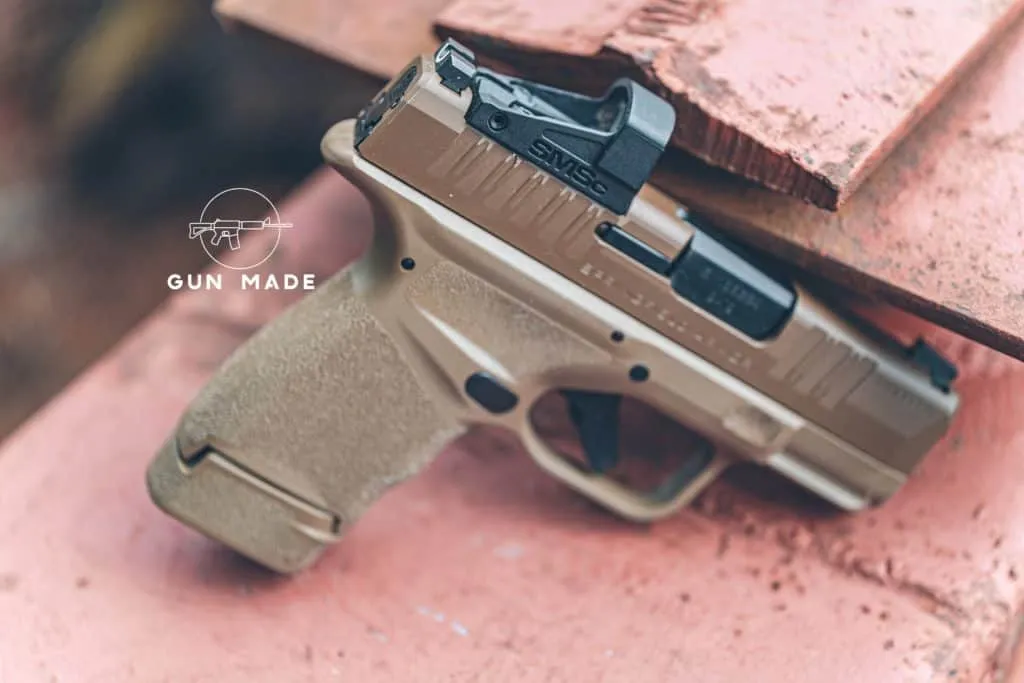 The only difference between the two guns is that this one has a longer barrel and a slightly different grip angle. What's so great about the Springfield Armory Hellcat 9mm? The first thing that you notice when picking up this gun is how comfortable it feels in your hand. The grip angle and size of the frame are similar to their smaller 1911 pistol, but they've added a bit more material to give it a slightly larger profile.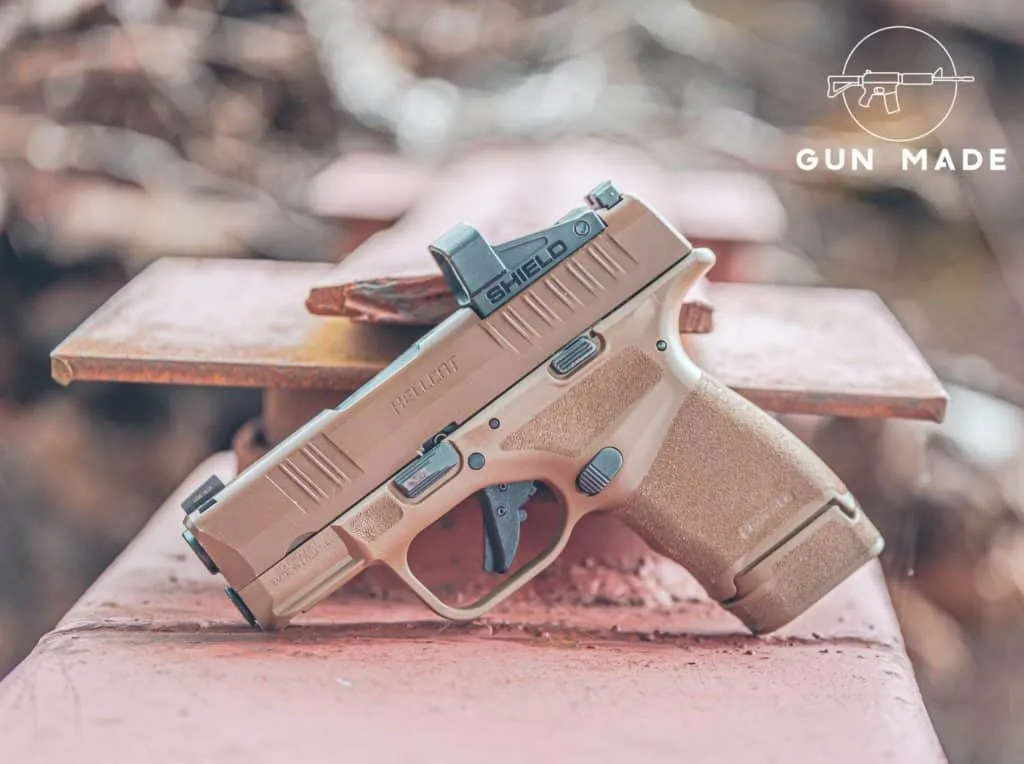 This makes for an extremely comfortable gun to hold and shoot, even if you have small hands like I do! Another nice feature is that the slide release button has been moved from where it was on the standard 1911 model, allowing for much easier access while wearing gloves or with cold-weather gear.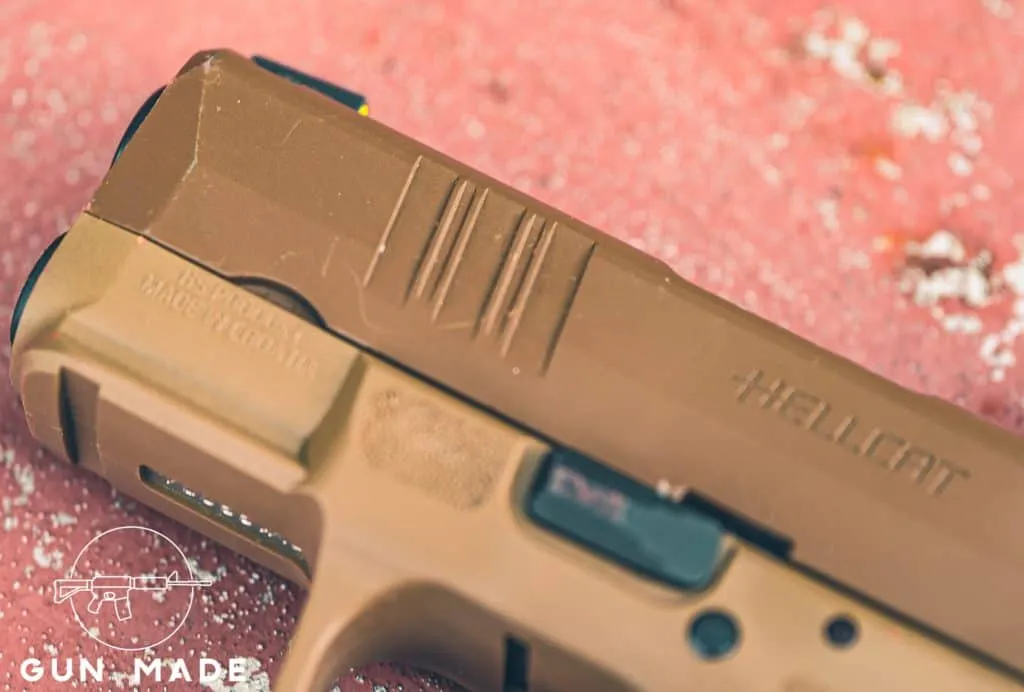 Finally, there's also a decocker lever located at the bottom of the trigger guard, which can be used as an additional safety measure if needed. Overall, this is one of my favorite handguns for concealed carry because of its ergonomics and reliability – it works every time without fail!
See our Hellcat review to get more information on one of the more popular CCW from Springfield Armory.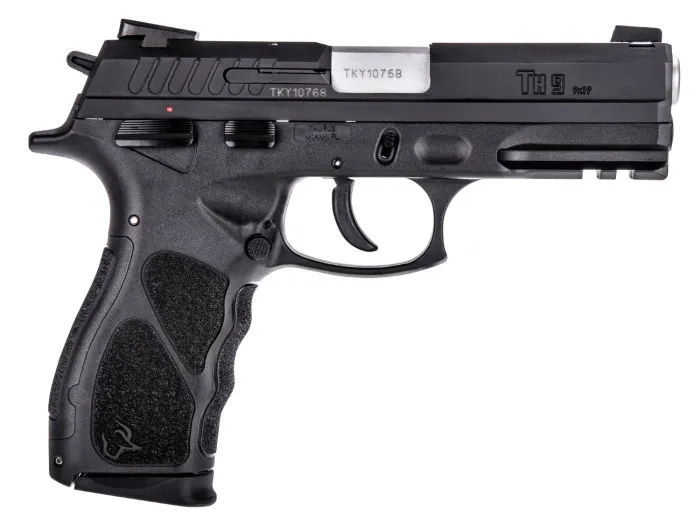 Taurus TH9 9mm is a semi-automatic pistol manufactured by Taurus. The firearm comes with an 8+1 round magazine capacity, which can be extended to 10 rounds by using the optional magazine extension that comes with it. It is also fitted with a three dot sighting system for accurate shooting at longer distances. 
Its barrel length measures 4 inches long, which gives you enough accuracy when firing at longer ranges. The Taurus TH9 9mm is designed to accommodate both right-handed and left-handed shooters without any problems whatsoever.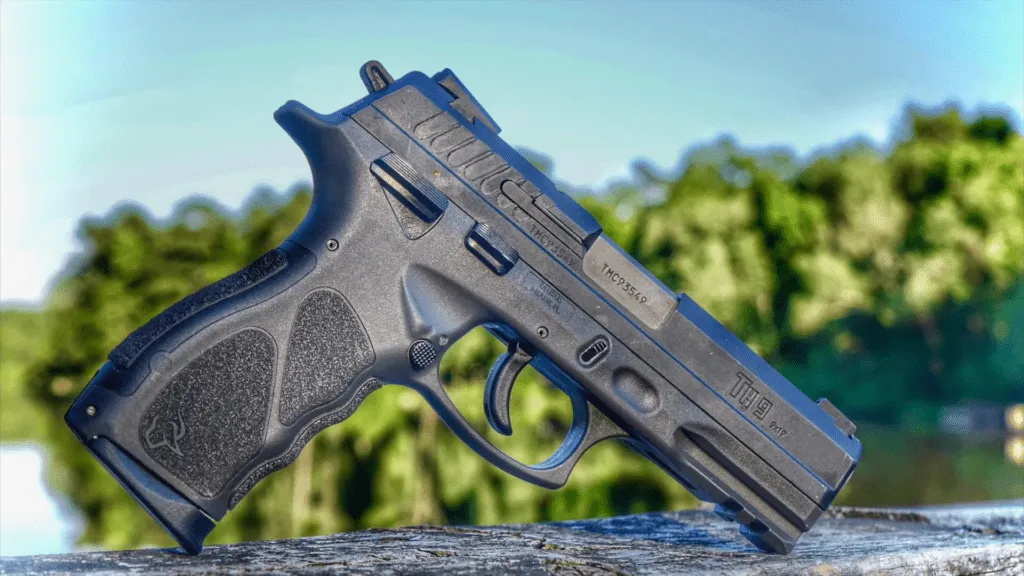 This makes it one of the most versatile pistols on the market today and perfect for target practice, home defense, personal protection purposes, and self-defense situations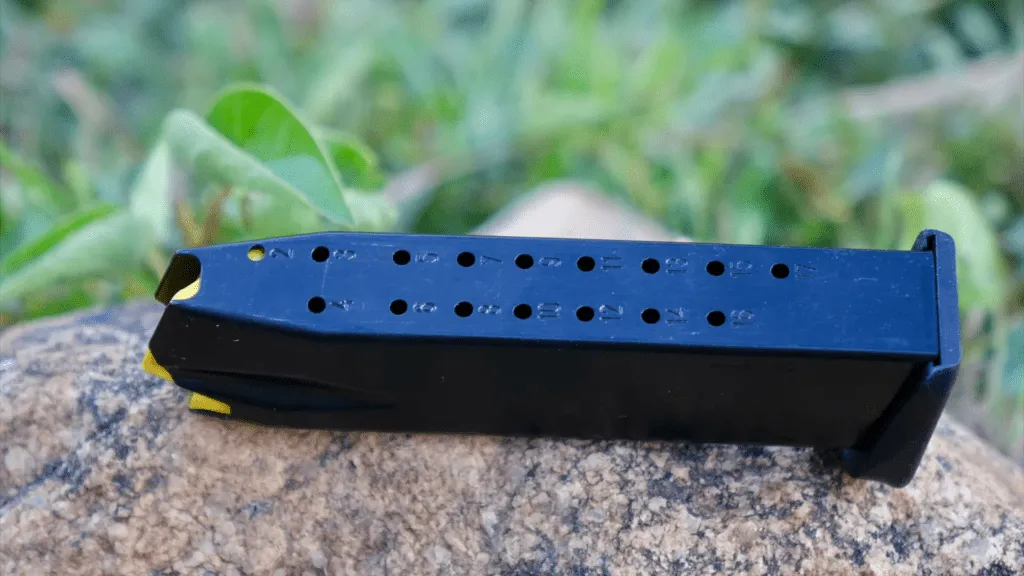 where you need to use your handgun. Some features of the firearm that are most notable include: It has an overall length of 6.5 inches, which makes it easy to carry around without any problems whatsoever.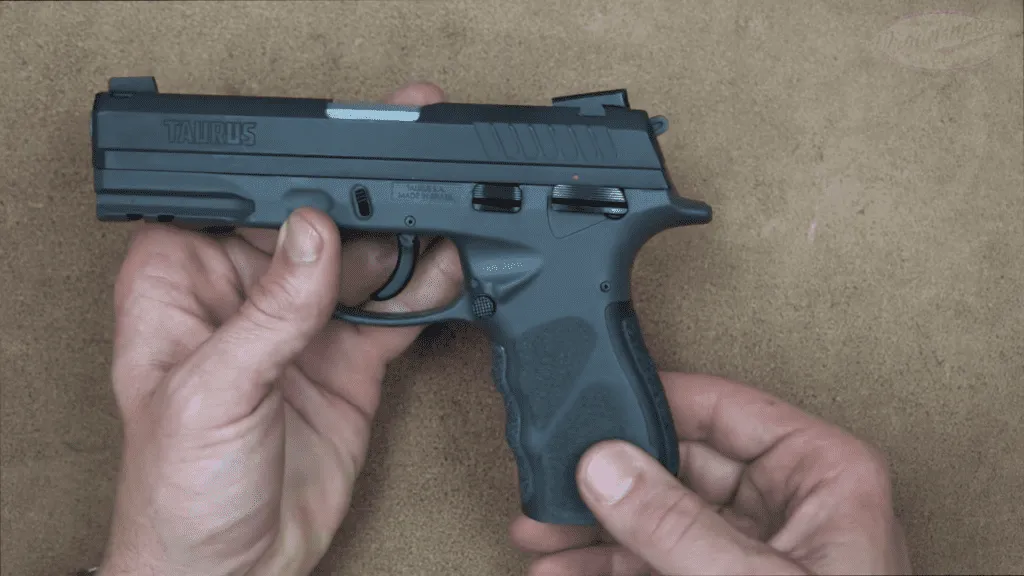 The gun's frame is made from polymer material, making it lightweight and durable as well as resistant to corrosion and wear over time. Its grip area is designed in such a way that you can easily manipulate your handgun while firing at long distances without causing fatigue or hand cramps even after continuous use regularly.
Pros
Small in size, great for any woman to conceal
Very Affordable or any budget
Easy to conceal for all body types
Cons
Smaller magazine than most
 Feels inexpensive and not sturdy
 Possible durability issues over time
Conclusion
So as you can see, there are a variety of concealed carry handguns any woman can choose from. To say one is better than the other is a personal preference. My personal preference and recommendation is the Walther PDP. For me, the size and feel of this pistol is top notch. 
The most important thing to be concerned with when carrying as a woman is having the confidence of actually carrying the firearm. After a few hundred rounds that I have shot through it, it's just the most reliable gun I have owned. I'm confident in how it operates, if it were to malfunction, I can quickly fix the issue, and I can conceal it very well on my person. 
Second is for you to be VERY well versed in operating your firearm safely and effectively if you are ever in a situation where it needs to be used. Not being prepared in any case when having to use your firearm could mean life and death for anyone involved. Again, as I cannot stress enough, being proficient, knowledgeable, and above all very confident will serve any woman well when you regularly carry a firearm. 
Remember the old saying, "Better to have a firearm and not use it than needing a firearm and not having it." 
Explore more