Glock 19 Gen5 Review: 9mm Community Staple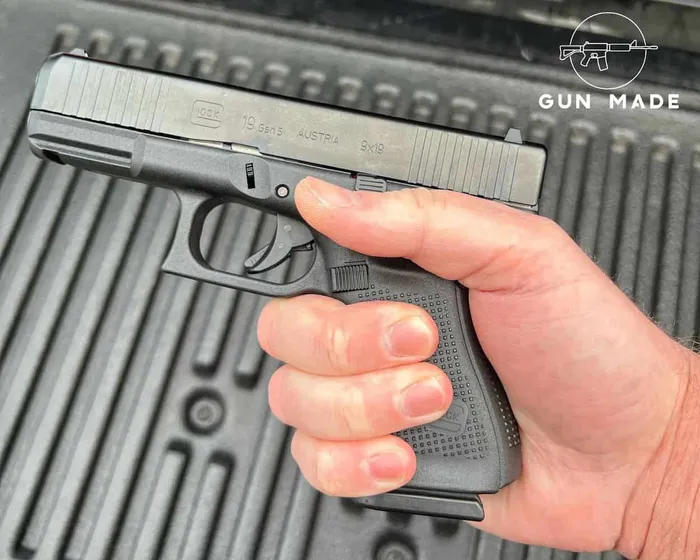 Glock 19 Gen5 Review: 9mm Community Staple
In the shooting world, Glock is essentially a household name. The Glock 19 and 17 are two of the most popular 9mm handguns, year after year. We recently reviewed the Glock 17 Gen5 MOS and figured it was time for the Glock 19 Gen5 to have its turn. 
Over a decade ago, I purchased my first Glock. It was a heavily used Glock 19 Gen4 that I wound up putting another almost 4,000 rounds through. I never had any serious issues with it or recurring malfunctions out of the norm. While I ultimately wound up letting it go to fund another build, it wasn't an easy decision. However, if I still had it when this Gen5 was released, it would have been an easy decision to upgrade. Let's take a look at why!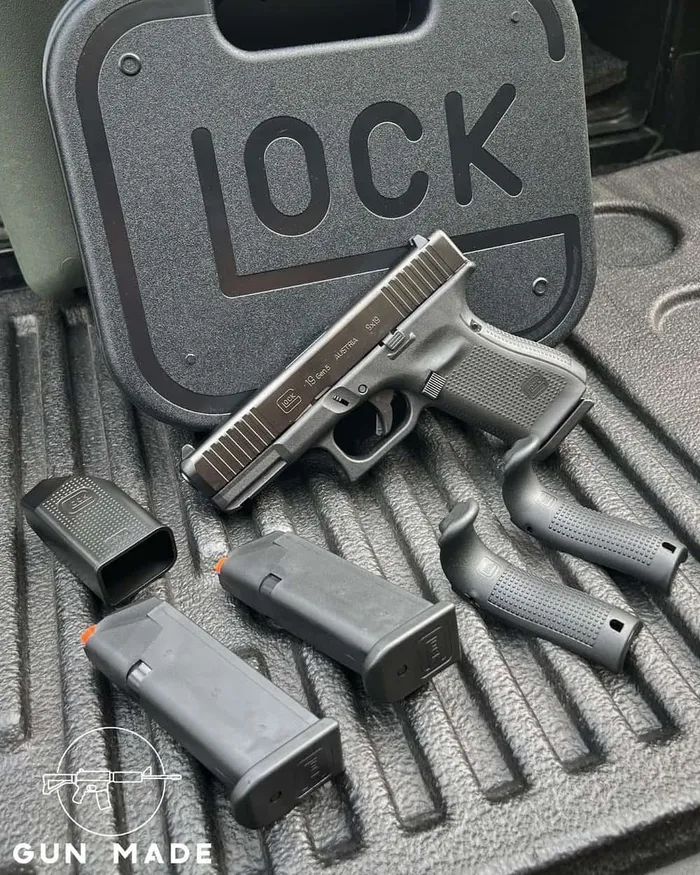 Glock 19 Gen5 FS Review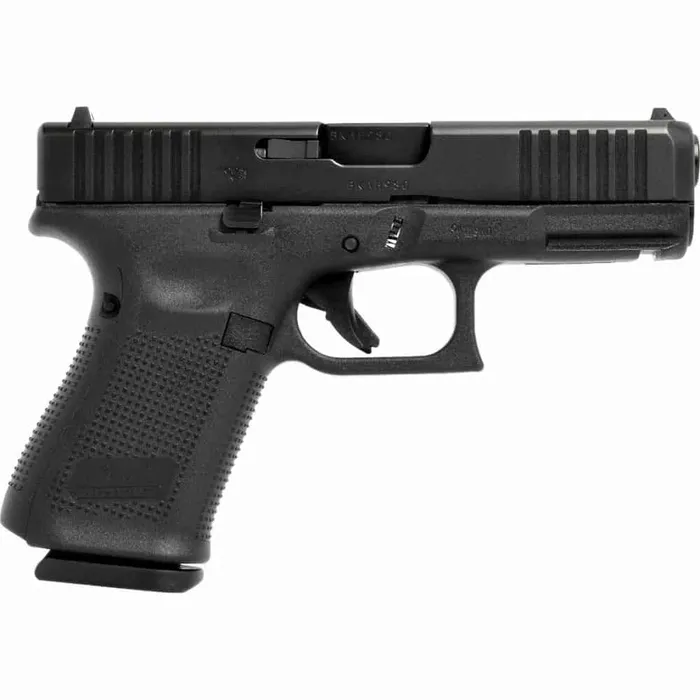 Specifications
| | |
| --- | --- |
| Caliber | 9mm |
| Capacity | 15+1 Rounds |
| Barrel Length | 4.02 Inches |
| Length | 7.28 Inches |
| Width | 1.34 Inches |
| Height | 5.04 Inches |
| Weight | 21.52 Ounces (without magazine), 23.63 Ounches (with empty magazine), 30.16 Ounces (with loaded magazine) |
| Sights | Fixed Square-notch Rear, White Dot Front |
Pros & Cons
While the Glock 19 like most Glocks, has pros that outweigh the cons, they aren't without things I would change.
Pros
Reliability – It's a Glock…
Tons of Aftermarket Accessories
Nice Blending of Concealability and Capacity
Ambidextrous Slide Stop and Reversible Mag Release
Cons
Sub-par OEM sights
Ergonomics could be improved
Features
These new Gen5s are by far my favorite of all the generations. They have a ton of feature upgrades compared to the Gen4s that include the grip, the slide, the trigger/controls, and more.
Grip
You'll see many people complaining about the ergonomics of a Glock, myself included. The grip angle of a Glock is right around 22 degrees, while many other popular polymer pistols come in around 18 degrees. That may not sound like a substantial difference, but you can definitely feel it while aiming and shooting.
On a positive note, though, Glock went ahead and removed the finger grooves that were present on the Gen4 grips, which I think was a great move. It makes the ergonomics "not as bad," in my opinion. You'll also get two interchangeable backstraps with the gun, so you can adjust the grip to best fit your personal preference.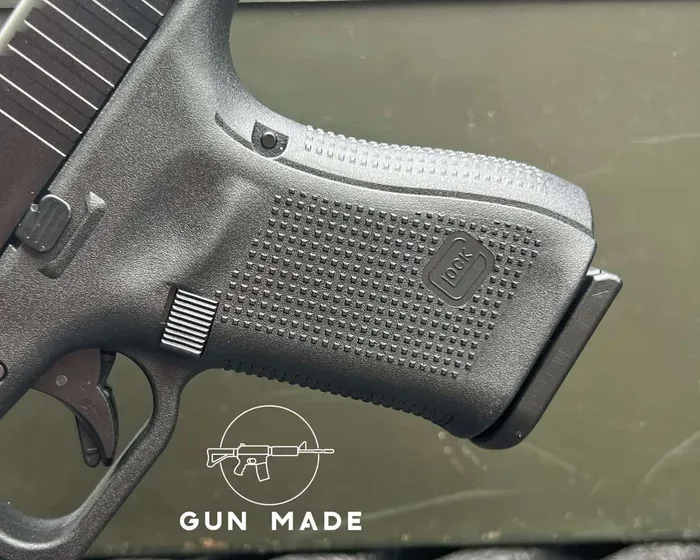 Slide
A huge upgrade in my eyes with the Gen5 is the addition of the front slide serrations. As someone who press checks often, the front slide serrations are great. I wish they were a bit deeper and more aggressive, but for what I use them for, they work fine.
This particular G19 doesn't have the factory optics cut, but there is a variant that does, which I would recommend. It's better to have the cut and not need it, than the opposite.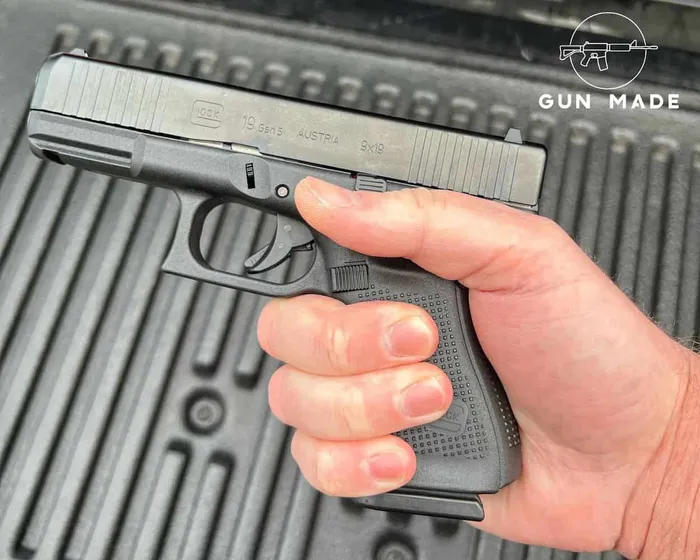 Sights
I'm proficient with the stock Glock since I've been shooting with them for so long, but they definitely leave a ton to be desired. They are your basic fixed square-notch rear with front white dot sights. Luckily, there are probably 100 or more different aftermarket sight options available for you to choose from.
I'll recommend one of my favorites later in the article, so keep on reading!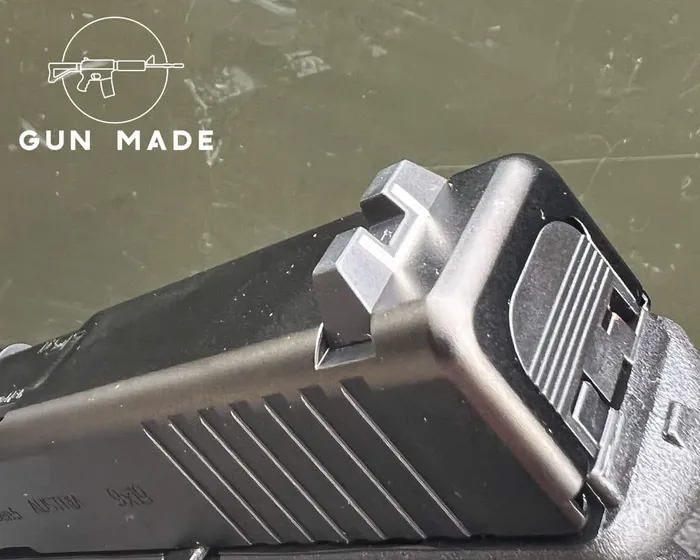 Trigger
I honestly don't think of myself as a trigger snob, but the previous generation Glocks seemed to have a horrible trigger, in my opinion. I would typically swap them out shortly after buying the gun. This Gen5, though, has a much smoother pull and a nice short and crisp reset.
The trigger pull itself seemed to be consistent when shooting, at least that I could tell. As I've said on a couple of my other Gen5 Glock reviews, I don't think I'll be swapping this trigger out.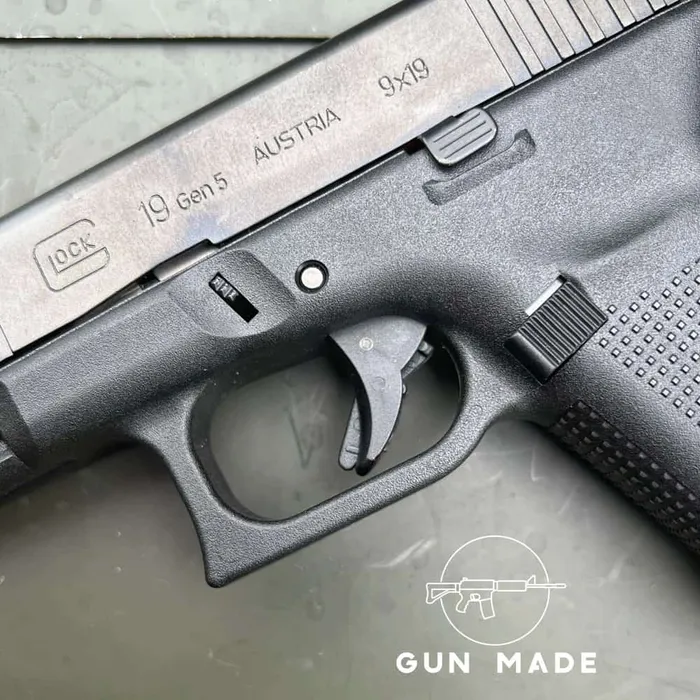 Magazine
The fact that other firearm manufacturers make their guns to accept Glock magazines tells you all you need to know. They are reliable, period. You'll get three 15-round mags and a mag loader with your Gen5 G19. The G19 can also accept the 17-round mags that you get with the G17, so if you want a little more capacity, you're all set.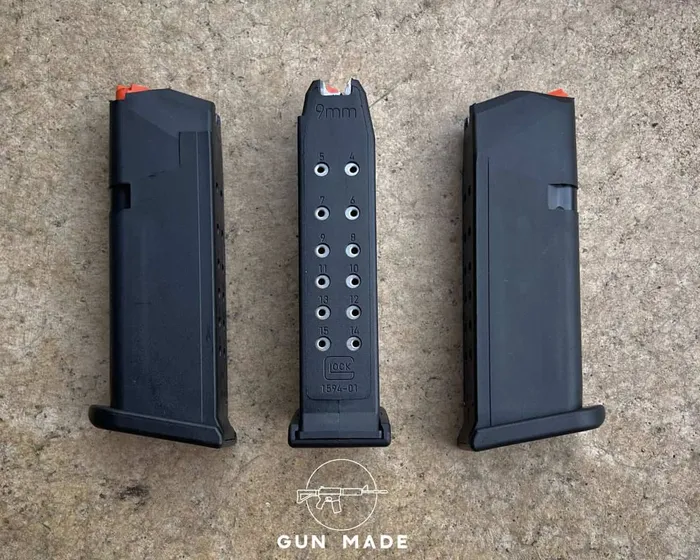 Controls
There isn't much to talk about here. The standard reversible mag release is easy enough to manipulate, and the ambidextrous slide stop works fine too.
I find it a bit undersized and, once in a while, will miss it if I'm reloading quickly, but it hasn't been a true "issue" for me.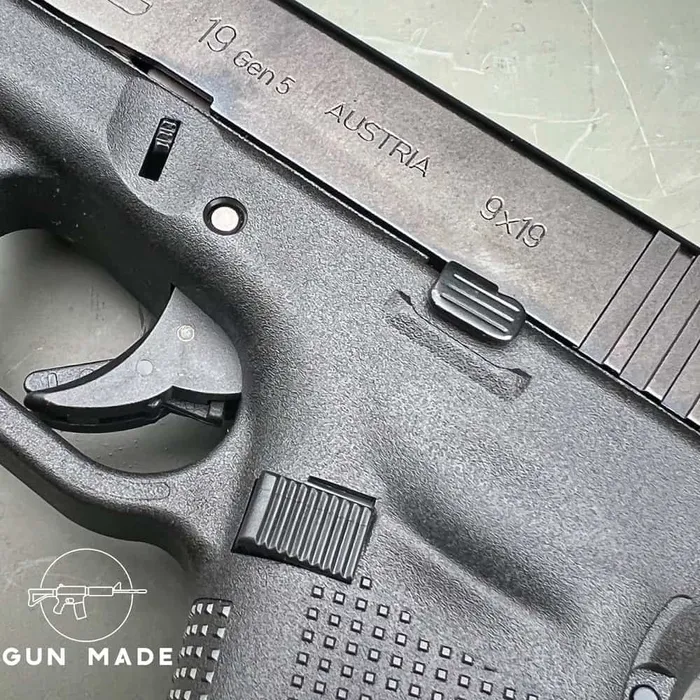 Range Report: How Does it Shoot?
Reliability
I probably could have gotten away without even going to the range to test the reliability aspect. I have yet to have a Glock have any real reliability issues, and this one is no different.
I put 200 rounds through it, all of which were 115-grain Federal American Eagle FMJ. I experienced a whopping zero malfunctions. Yep, just as I expected.
Accuracy
I'll admit, I was not taking my time shooting this G19. That's not an excuse, just a fact. As you can see from my first couple of magazines through it below, my 2-inch groupings changed to 3-inch groupings by 30 feet.
Granted, if I was to slow it down and take my time, I am confident those 2-inch groupings would have extended farther, but I was having some fun shooting rather quickly. I also put a few magazines through it outside with some 8" gongs set up at 75 feet (25 yards) and had no issue ringing that steel consistently.
All in all, it's accurate enough with the stock sights and only gets better with a fresh pair of aftermarket sights or an optic.
Accessories
There are so many accessories out there that fit the Glock 19 like a glove, including some great Glock 19 holsters. It would take me a decade to try and go through them all. Our detailed guide about the best Glock triggers can provide you with some additional information you need for an informed upgrade.
Here are the first two accessories I'd suggest if you were to pick up a Glock 19 Gen5.
Are there brighter lights out there? Yep. Are there lights with longer battery life? Yep. Are they going to cost you a significant amount more? Yep. For the price and the reliability, I truly feel the TLR-1 HL is one of the best lights on the market from a value perspective. It puts out 1,000 lumens and has a battery life of 1.5 hours. Unless you're training with it all the time, that's more than enough run time to not have to switch out your batteries that often.
They are pricey but have continued to prove themselves as some of the most reliable and durable options on the market. You can choose from a few different color configurations, with my favorite being the black outline rear and the yellow outline front. Both the rear and front will feature green tritium inserts to allow you to see well in any light conditions.
Alternatives
I like to recommend alternatives that are similar in not only features but price too. It never made sense to me why some writers will recommend another gun that is $1,000 more. So, without further ado, here are two of my favorite alternatives you've likely seen in a couple of other reviews for guns in this size and price category.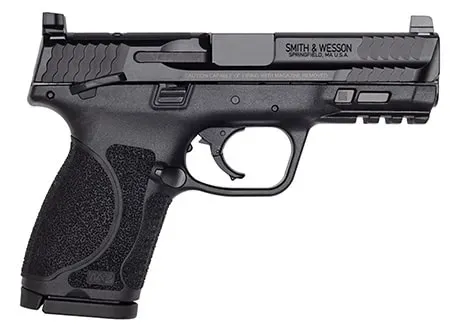 The M2.0 will give you the same 15+1 capacity as the Glock 19, but you'll also get a flat face trigger, an optic ready slide and great ergonomics. It also features aggressive and unique slide serrations to help with racking and press checking.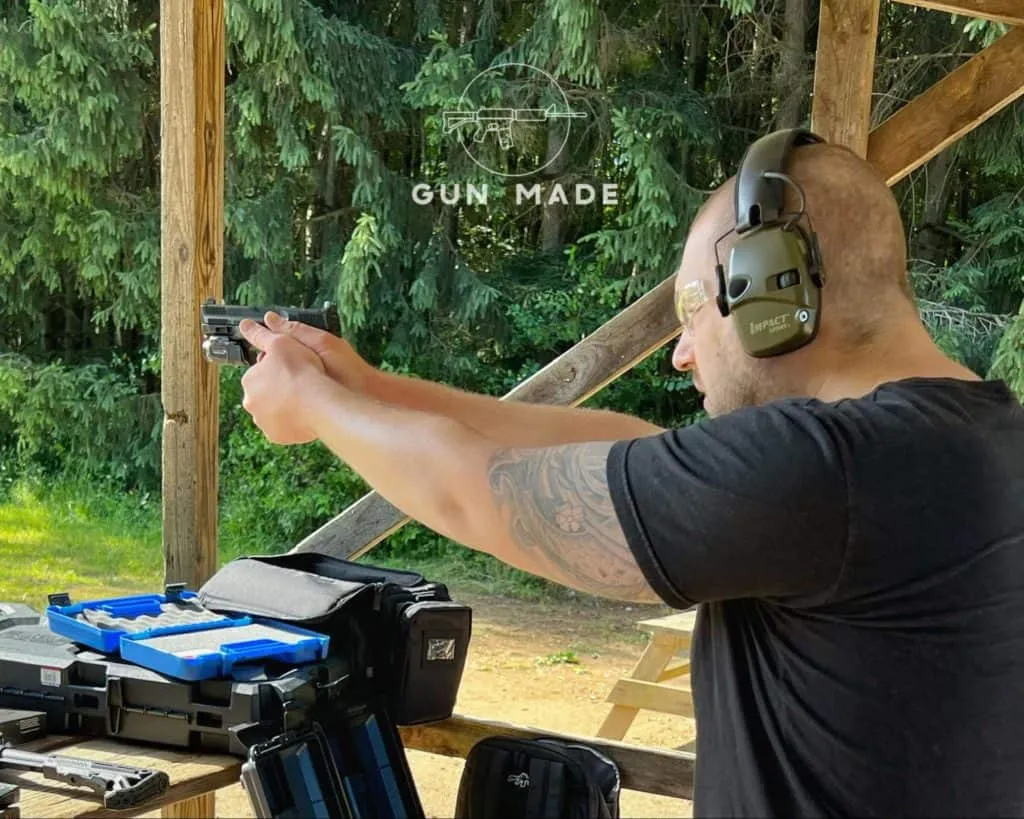 Check out our M&P M2.0 Compact review to see more photos and information.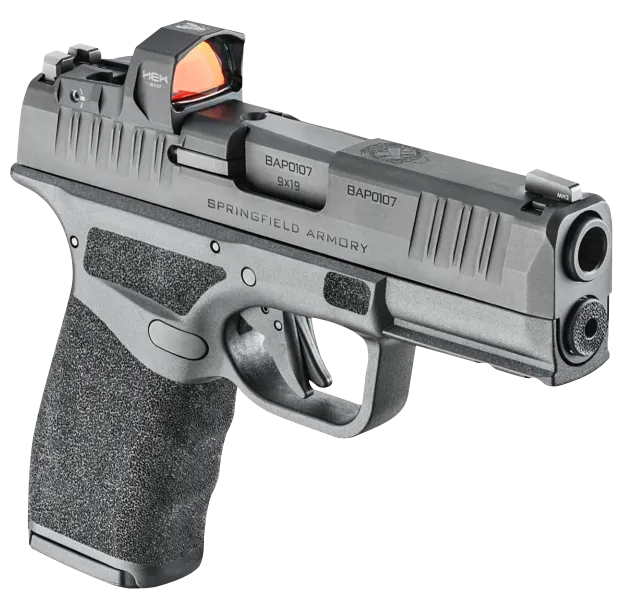 One of my favorite stock grip textures is found on the Hellcat Pro. Springfield calls it the Adaptive Grip Texture, which offers fantastic grip in hand without snagging clothing like some more aggressive textures do. You'll get the same 15+1 capacity as the other two and an optic-ready slide. The trigger has some mixed reviews, but I found it to be clean and consistent.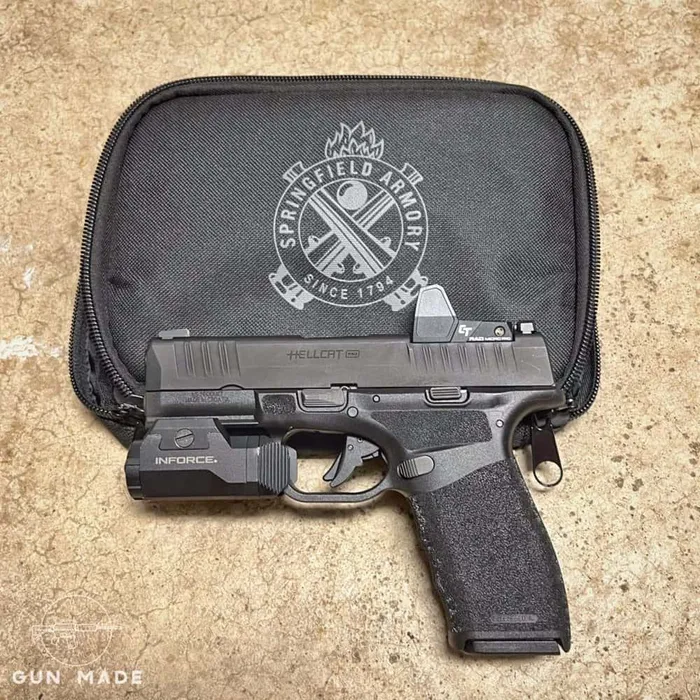 See our Hellcat Pro review for more information!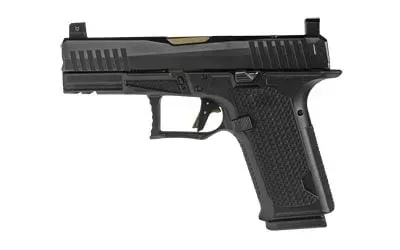 The DUSK 19 is a new release from Lone Wolf Arms, offering an alternative to the Glock 19. It comes with several aftermarket upgrades, aiming to address certain limitations of the standard Glock 19.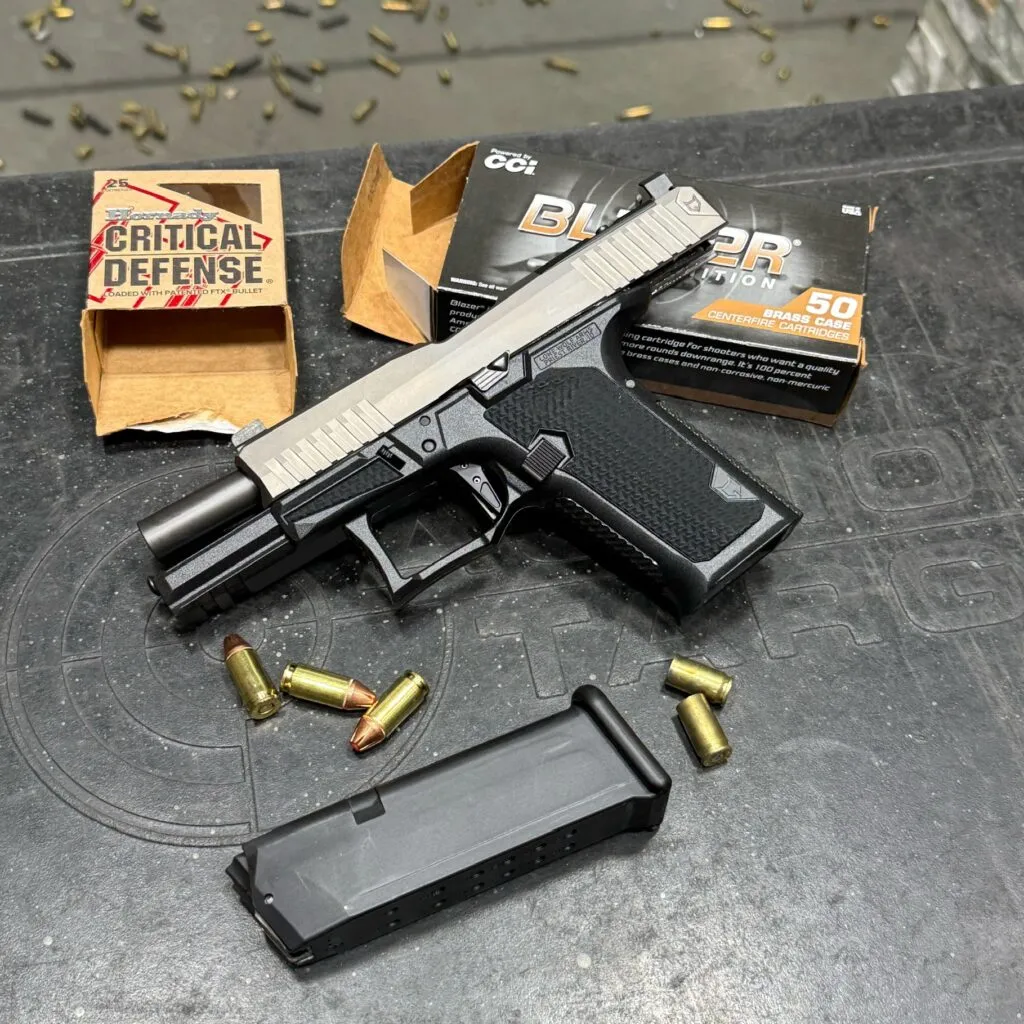 The DUSK 19 boasts unique features like a specially designed slide for easy mounting of red dot optics, a variety of barrel finishes, and the Lone Wolf Ultimate Adjustable Trigger for enhanced trigger customization.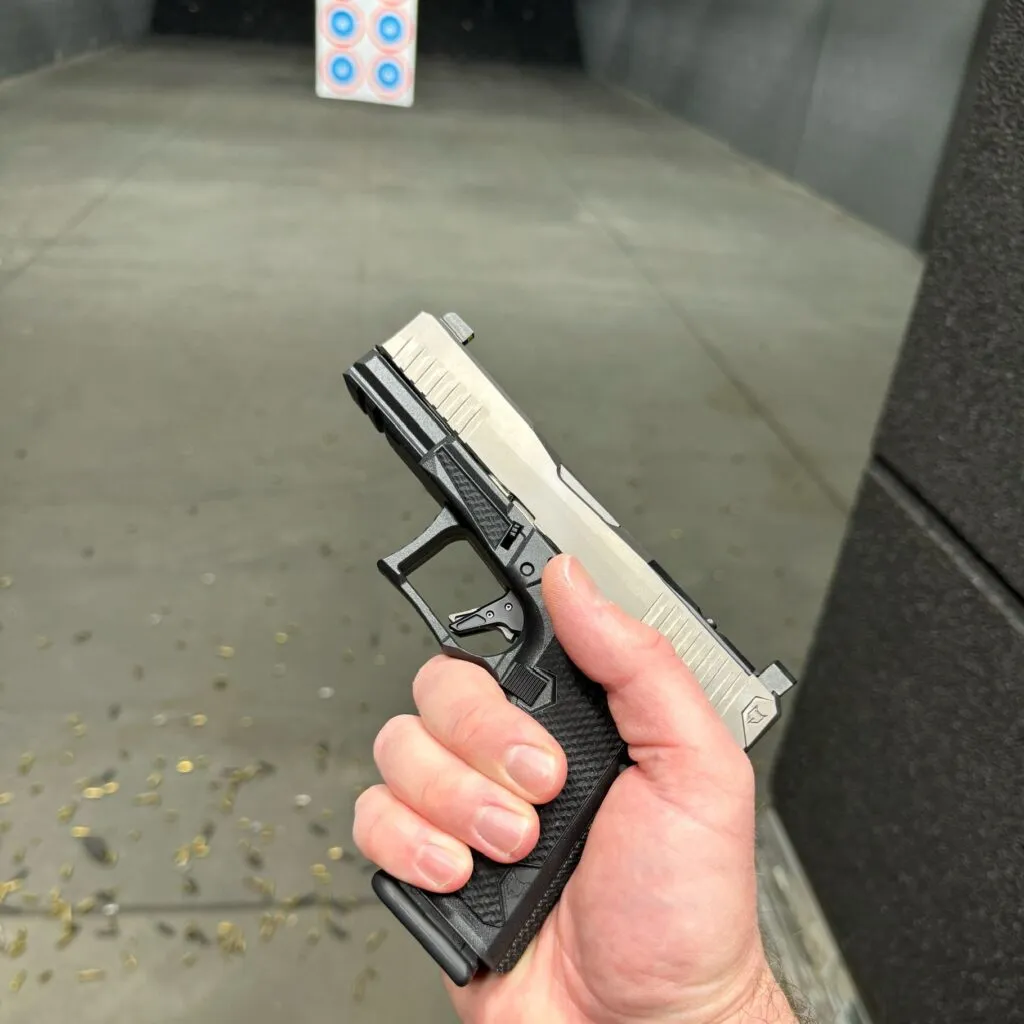 Shooters might opt for the DUSK 19 over the Glock 19 due to these enhancements, its compatibility with Glock Gen3 parts, and the personalization options it offers. However, preferences related to grip angle, trigger feel, and certain legal restrictions might make some individuals lean toward the original Glock 19.
Check out our hands on Dusk 19 review to get the full scoop!
FAQs
Who is the Glock 19 Gen5 best suited for?
One of the great things about the Glock 19 Gen5 is its versatility. It works great as a concealed carry gun, duty gun, or home protection gun.
Which generation of Glock 19 is the best?
That is completely a personal preference, but I would say the Gen5 is the best. I prefer the removal of the finger grooves from the grip, the front slide serrations, and I feel that the trigger is better than the other generations.
Is the Glock 19 Gen5 full-size or compact?
The Glock 19 Gen5 is a compact model, with the Glock 17 being the full-size model.
Are there any problems with the Glock 19 Gen5?
There haven't been any true recalls that I'm aware of, but as with any new gun, you'll have the select people that find something to complain about. Even with a quick google search as I'm writing this, I don't see any recurring problems being noted.
What is the difference between the Glock 19 and the Glock 19x?
I haven't had the opportunity to shoot a 19x yet, but I would love to get my hands on one soon. In a nutshell, the 19x essentially has the G17 frame with a G19 slide/barrel. It also comes in a coyote color, has a lanyard hole, and supposedly has a smoother but still similar trigger.
FAQs
Conclusion
The Glock 19 Gen5 is one of those "do all" handguns. The reliability, the accuracy, the price point, and the accessories available really make it suitable for any application. The Glock 19 continues to be one of my favorite Glocks to date. I highly recommend checking out the Glock 19 Gen5 if you're looking for a new compact 9mm handgun. I don't think you'll be disappointed!
Explore more