The Best Places to Sell Guns and Ammo Online [2023]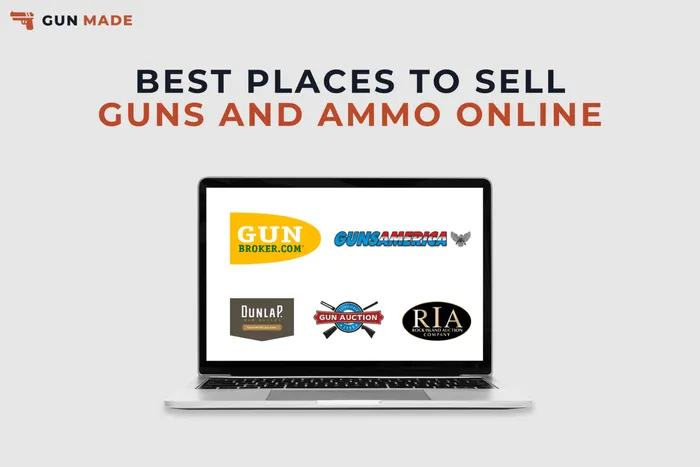 The Best Places to Sell Guns and Ammo Online [2023]
Introduction
Lots of gun collectors and firearm aficionados end up with more rifles, handguns, and ammo than they know what to do with.
From time to time, you need to know the best places to sell guns and ammo online – after all, if you aren't using a given gun or hundreds of cartridges, you might as well make some money and sell them to someone who will enjoy them.
Luckily, there are many places to sell guns and ammo online legally and safely. Even better, these auction sites and digital firearm market hubs are the perfect places for you to connect with other gun enthusiasts. Who knows? You might sell guns and ammo to another firearm fan and make a lifetime buddy.
In this guide, we'll break down the best places to sell guns and ammo online. We'll also go over how we found our picks and what to look for in a firearm marketplace.
While Gun Broker might be the best overall online place to sell guns and ammo, other sites might be better depending on your preferences or the wares you want to sell. Let's get started.
And if you're looking to make a purchase, check out our recommendations on where to buy guns online.
Best Marketplaces & Brokers to Sell Guns and Ammo Online & Recommendations
Specifications
| | |
| --- | --- |
| Popularity | High |
| Product Variety | Middling |
| Reputation | High |
| Shopper Safety | High |
Pros & Cons
Pros
Very reasonable fees

Excellent, knowledgeable staff to answer any questions

Ensures ammunition sales proceed according to federal and state regulations
Cons
Inventory is completely dependent on buyers and sellers

Not willing to buy your guns and ammo itself

Gun Broker's quality can attract bad buyers
Gun Broker is by far the best place to sell guns and ammunition online, plain and simple. It's very similar to eBay in terms of its organization and layout, making it intuitive and familiar for many shoppers and sellers alike.
Gun Broker uses registered gun dealers who operate as transfer agents, enabling third-party vendors to sell their stock while ensuring that each transaction fulfills both state and federal regulations. In essence, it's exactly what it sounds like: a broker!
Gun Broker itself doesn't sell weapons, but instead is a middleman between you and your potential buyers. Think of it as the Craigslist of gun and ammunition sales. Fortunately, Gun Broker doesn't charge exorbitant fees – when you make a sale under $250, Gun Broker charges a commission fee of 6%. If you make a sale over $250, Gun Broker just charges a listing fee of 3.5% for any amount over $250.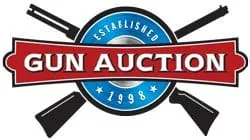 Specifications
| | |
| --- | --- |
| Popularity | High |
| Product Variety | High |
| Reputation | Middling |
| Shopper Safety | Middling |
Pros & Cons
Pros
One of the oldest firearm sales websites

Generally good fees for most listings

Closed auctions are available

User-friendly interface
Cons
Some auctions can charge very high fees

Plenty of fraud to watch out for
Gun Auction is the best place for beginners to buy and sell guns and ammo, and for good reason – it has been in the business since 1998 and allows you to sell not just guns and ammo but also related accessories.
Furthermore, Gun Auction lets you set up closed auctions if you want to do some price research and figure out how much people will spend to purchase your wares. Fees are fairly affordable, usually ranging between 2.5% and 5% to list your items.
However, if you use a local store or consignment auction, keep in mind that fees can skyrocket up to 15% to 35% of your total sales price. Thus, this might be a good choice to sell ammo, but not high-value guns.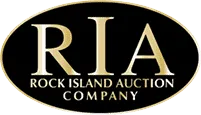 Specifications
| | |
| --- | --- |
| Popularity | Low |
| Product Variety | High |
| Reputation | High |
| Shopper Safety | High |
Pros & Cons
Pros
Great for selling rare collectibles or unique ammo

Good place to connect with other firearm enthusiasts

Intuitive and easy-to-use website and interface
Cons
Limited online auction schedule

Can take a long time to sell your guns and ammo
Sometimes, you don't need to buy or sell run-of-the-mill guns and ammo; you need to sell specialized weaponry and bespoke ammunition for excellent prices. That's where Rock Island Auction Company comes in.
This firearm-focused antique marketplace allows you to sell not just guns and ammo but other things like bladed weapons and other military equipment. However, this is a highly exclusive website, holding only seven online auctions every year.
Therefore, this could be a great choice if you have a particularly rare collectors' piece you wish to sell and can't find a buyer for it elsewhere.
Oldest and Most Reputable Guns and Ammo Selling Website – Guns America

Specifications
| | |
| --- | --- |
| Popularity | High |
| Product Variety | High |
| Reputation | Very High |
| Shopper Safety | Low |
Pros & Cons
Pros
Phenomenal reputation usually draws quality buyers and sellers

Great for long-term, ongoing ammo sales profits

Can potentially escape major fees if you sell a lot of merchandise

Allows you to participate in private auctions
Cons
Fees can add up over time

Doesn't help if you are the victim of fraud
Guns America is the oldest and overall most reputable website for selling guns and ammunition, as it has been online since 1977. Like Gun Broker, it can ask buyers and sellers or dealers of firearms and ammo. Because this is such a well-known website, note that you'll have to provide highly detailed, accurate photos of your wares in order to get any selling traction.
On the downside, Guns America doesn't have the best fraud investigation process. If you are the victim of fraud, you can expect to deal with it by yourself. On the plus side, Guns America offers private transactions if you wish to keep your wares off the public market. You can also provide feedback on vendors if you choose to buy things.
Guns America uses a 3-tier system for its members, with higher initial costs reducing your fees and giving you greater perks. Generally, you have to pay a 4% fee or a minimum of $20 for guns or $4 for non-weapons. If you become a trusted seller, you can sell up to $10,000 of merchandise every month without any after-sales fees whatsoever.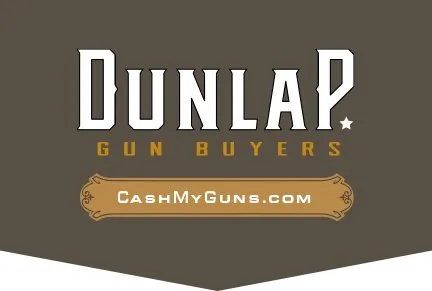 Specifications
| | |
| --- | --- |
| Popularity | Middling |
| Product Variety | Low |
| Reputation | Middling |
| Shopper Safety | High |
Pros & Cons
Pros
Very easy to use

Provides shipping labels and insurance for all sellers

Receive fair, profitable offers within 24 hours

Provides the fastest payments in the industry
Cons
Only allows you to sell new ammo

Firearm appraisals can sometimes be inaccurate
If you need to sell guns, or if all you need to do is get some extra (new condition, mind) cartridges out of your garage, CashMyGuns.com could be just the ticket. It's a dedicated gun and ammo buying and selling service accessible entirely online.
Most importantly, selling your guns and ammo on CashMyGuns.com is quick and simple. All you have to do is submit an inquiry, provide some photos of the firearm or ammunition in question, and confirm the quality of the merchandise before CashMyGuns.com makes you an offer. Generally, you should receive an offer for your weapons and ammo in about 24 hours.
There's a downside if you want to sell used ammo, however. CashMyGuns.com only accepts factory, new in-box ammunition, not reloaded ammo (for obvious reasons). That said, there's a lot to like about selling your stuff to CashMyGuns.com, as it provides all sellers with prepaid UPS shipping labels, insurance for the shipment, and fast payments.
As far as gun selling is concerned, most appraisals and offers are right on the money. However, it's always possible for CashMyGuns.com's experts to make mistakes or value your firearm for less than it's really worth.
How We Chose Our Top Picks
To find the best places to sell guns and ammo online, we took a look at the most popular firearm marketplaces on the Internet today. In many cases, these popular marketplaces have been major buying and selling hubs for decades.
But we also looked at the fees and commission prices that each marketplace charged. After all, fees can eat into the bottom line or overall profit you can get from selling your firearms and ammunition.
In addition, we tried to determine how easy it was to use each website. Fortunately, each of the above places to sell guns and ammo online is fairly intuitive and easy to use without significant differences.
How to Find a Great Place to Sell Guns and Ammo Online
Not sure whether you'll be able to find a stellar marketplace to sell your guns and ammo online? Or are you not sure which of the above online marketplaces you should choose? Let's take a closer look at some key factors to consider.
Identify the Guns and Ammo the Marketplace Holds
First, you can figure out the best place to sell your guns and ammo online, specifically by looking at the guns and ammo a given website already has. For instance, if a given online auction house has a bunch of rare collectors' items, it's probably not the best place to sell a standard Glock or AR-15!
On the other hand, a more populated, busy online auction house that sells all kinds of guns and ammunition could be the perfect place to get rid of excess firearms or cartridge boxes in your garage while making some side cash at the same time.
Determine the Fees and Commission Costs
Next, take a look at each website's overall fees and commission costs. That way, you'll know how much money you'll have to pay to the auction house in order to sell your merchandise using its systems and interface.
Generally, lower commission fees are always better. But remember that places that charge high commission fees oftentimes use that money to provide fraud protection or to ensure that the buyer base is of a higher caliber (pun intended) compared to the general public.
See if There's a Sizable Customer Base
Lastly, do some research on firearm enthusiast forums to see if a marketplace or auction house has a sizable, bustling customer base. After all, if you want to sell your guns and ammo quickly, you need to make sure someone will be willing to buy them as soon as you list them! The more popular a guns and ammo online marketplace is, the better.
Don't Forget to Notify Shippers of Hazardous Materials!
Perhaps most important, never forget to notify your shippers that you are shipping hazardous materials! Whether you use FedEx, UPS, or some other shipping service, guns, and ammunition are oftentimes considered to be hazardous materials like dangerous chemicals.
With that in mind, remember that you need to expect to pay slightly higher shipping fees so the shippers can make sure your merchandise is shipped properly and safely. Notifying your shippers is also crucial so you stay within state and federal regulatory guidelines.
FAQs
Is It Legal to Sell Guns and Ammo Online?
Yes. It is completely legal to sell guns and ammunition online. However, when you sell guns and ammo, you often need to overcome certain legal hurdles and restrictions. You need to be upfront about what you are selling and what's included at all times.
How Should You Price Your Guns and Ammo?
Generally, the best way to price your guns and ammo is to do a lot of Internet research. For example, if a box of a given type of cartridge runs for $30, you should try to price your cartridges at around the same price or even a little lower.
Should You Sell Ammo or Dispose of It?
That depends on your time constraints and preferences. Many firearm owners prefer to sell extra ammunition they have to make a profit, especially because it can be frustrating and difficult to dispose of ammunition properly. Ask around in your local area to see what the disposal procedures are before deciding.
Conclusion
As you can see, there are plenty of great places to sell guns and ammo online. Any of these online auction houses and marketplaces could be perfect for your needs.
Remember, Gun Broker is the best place overall to sell guns and ammo online, but one of the other marketplaces might be better depending on what you want to sell specifically.
If this guide was helpful, why not leave a comment below and tell us what you think? Or mention another place to sell guns and ammo online so we can include it in this guide later!
Explore more