5 Best Varmint Rifles [2023]: Plus The Best Calibers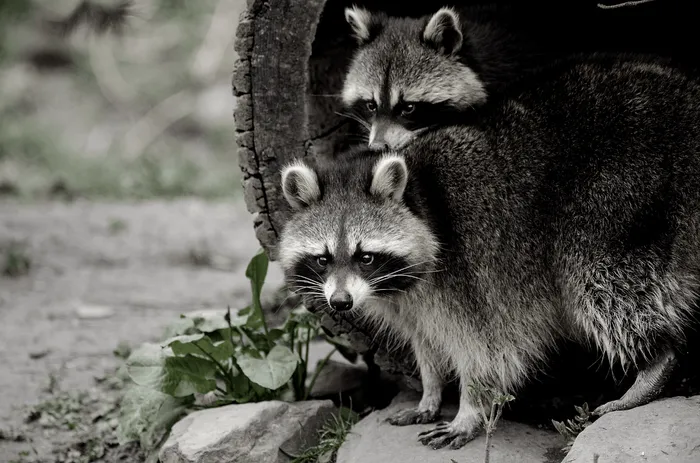 5 Best Varmint Rifles [2023]: Plus The Best Calibers
Varmint hunting is growing in popularity. To begin with, farmers have to protect the crops and keep pests under control. For that, you'll need the best varmint rifle that's accurate and dependable.
I know just the right varmint rifles that are worth your consideration. Have a look.
Best Varmint Rifles
Selecting the best varmint rifle can be a tough decision if you're just starting to explore varmint hunting. Each of these can be suitable for you under the right circumstances. When you're going through the following best varmint rifles for sale, take note of the individual characteristics that appeal to you and you'll find one that's perfect for your needs.

Although a heavy barrel has its benefits, it can also add weight to your varmint rifle. But the designers of this Winchester came up with ways to shave off a couple of pounds. The Model 70 weighs just seven pounds, which is great if you're searching for a walking rifle.
The carbon fiber/fiberglass composite Bell and Carlson stock replaced the previous generation's laminated-wood stock. The fluted barrels also play a part in reducing the weight. It's not purely aesthetic either.
It enhances heat dissipation for more reliable discharging. Furthermore, the new stock may also improve accuracy.
The Winchester is compatible with multiple cartridges, including the Short Magnum, Super Short Magnum, and .223 Remington. This allows you to hunt various species of varmints with one rifle.
Another commendable feature is the Controlled Round Push Feed (CRPF) bolt, which holds the cartridge base for easy extraction. Plus, loading and bolt removal is rather simple with this rifle, which has a standard three-position safety.
Pros
Light enough
A variety of cartridges
Extremely accurate
New Bell and Carlson stock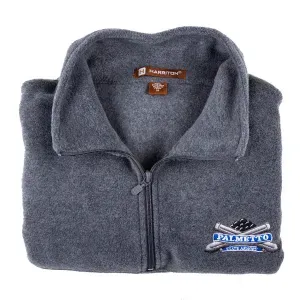 Renowned for making high-quality rifles, you may be able to tell right away that the 77/22 is a Ruger. You can feel how stable it is and be raring to take it out to the field. It features a two-tone wood stock with a satin finish. It has a really nice and attractive feel to it. The stainless steel scope rings for mounting the scope are well-built and appear long-lasting.
It might take a little time to figure out the magazine, but it's not anything that most people can't handle. As you remove it, you have to hold down the catch, which can be especially useful for beginners. Inserting the rounds won't take much time at all.
Moreover, the rifle has a sleek and clean look where the rotary magazine is not visible from the side. Besides, it's also got a long pull of 13 ¾ inches. The high-quality magazine and dual extractors help you eject the rifle with ease. This one comes equipped with front and rear sights so it's ready to go out of the box. It helps that the Ruger is one of the most accurate varmint rifles on the market.
Pros
Durable construction
High-quality magazine
Quick round reloading
Sleek look
Cons
Magazine installation can be challenging

If you're searching for a beautiful traditional bolt-action rifle, this Browning might be right for you. The X-Bolt Medallion is a top-range Browning rifle. It looks the part and is just all in all great for long-distance shooting.
With the glossy walnut Monte Carlo stock and stainless steel barrel, did I say that it looked the part? In addition, the stock also has a synthetic finish that's water-resistant. The grip should be sure-handed even in bad weather conditions.
The rifle utilizes an excellent rotary magazine. You can feed cartridges directly and get additional ones for spare. Even with the safety on, you can still open it for reloading. Furthermore, the flattened bolt knob is extremely comfortable. The laser-etched panels add to the overall elegance.
The caliber compatibility is great. You can use it with the .243 Win. and up to the .308 Win. Finally, the rifle is fairly standard to operate and maintain.
Pros
Traditional design
User-friendly
High-gloss Monte Carlo stock
Great for long-distance hunting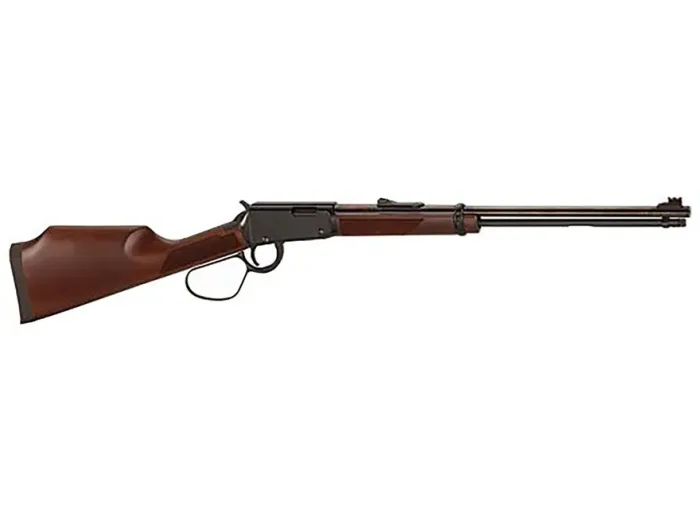 How about a rifle that's handcrafted in the USA? Made of all high-quality materials, the Henry Varmint Express features a 20-inch checkered American walnut stock. From the first shot on out, you'll marvel at how smooth the rifle performs. It also feels hefty and reliable and accurate over long distances.
The rifle can store 11 rounds in the magazine. When used with a .22 Winchester Magnum, the rated velocity is up to 2,550 feet per second and it's flat-shooting too. It's a lethal weapon for any varmints, including larger critters.
Mounting this rifle to your shoulder is straightforward, so you can start varmint hunting as soon as it arrives.
Overall, this rifle combines style with performance. The stainless steel barrel is corrosion and water-resistant. It offers a good grip. The traditional and elegant feel of the rifle may also make you stand out from the hunting crowd.
Pros
Great velocity
Easy mounting
Hefty and solid
Easy maintenance

When it comes to hunting varmints, the .223 caliber is the most popular and practical choice. The Remington 700 uses exactly that. It's got great power at a range of distances. The design is rather simple, not anything that will turn people off. Loaded with a few rounds, you probably won't ever end up with no ammo during varmint hunting.
However, it's also compatible with other calibers: .204 Ruger, .22-250 Remington, .243 Winchester, and .308 Winchester. Although the barrel touches the front of the stock, this doesn't mean the rifle isn't accurate. It can shoot a few rounds before the barrel gets too warm and affects its accuracy.
The rifle is quite affordable to all. It's also got a military feel to it through and through, if that's your cup of tea. The new X–Mark Pro trigger might take a little getting used to, however. It's the only change over the regular Model 700. The new trigger is thinner and has a rounded front that may not be the preference of every hunter.
Pros
Strong swing swivels
Reasonable recoil
New X-Mark Pro trigger
Comes loaded with a few rounds
Cons
Not the best quality stock
Can be too loud
What Makes a Good Varmint Rifle?
Varmints are small pest animals that are a nuisance to farmers because they're invasive and destructive. In general, most people want them gone. For that, you need the right kind of weapon for hunting them. Furthermore, the best varmint gun can help manage your property and prevent pests from destroying future crops.
What Features to Consider When Purchasing a Varmint Rifle?
Unwanted pests can cause huge damage to your property and field. To exterminate prairie dogs, ground squirrels, rabbits, and other varmints, you want a good varmint rifle.
First of all, let's get one thing out of the way. In general, not every rifle is good at killing varmints. Some of them can be too powerful and cause collateral damage. No matter how annoying these critters might be, you wouldn't want to blow them up and create an unnecessary mess.
Varmint hunters can be stationary, and they often need more ammunition. For that, a good varmint rifle should have a heavy barrel, which enhances accuracy. Varmints are often small and fast. To hit the targets quickly, manufacturers and retailers may include a magnified scope. You can also go with one that has a free-floating barrel. This can further increase accuracy.
In the past, most varmint rifles were bolt guns. However, semi-automatic and specialized AR rifles are gaining popularity nowadays.
A flat-shooting caliber is another important characteristic. The bullets should be small and fast so as to not just wound the varmint but kill it on the spot.
Usually, there are three groups of calibers that are most suitable for varmint hunting, depending on the shooting distance. If you're hunting at a smaller distance, you'll want to use the .17 HMR, .22 WMR, or .22 Hornet. Hunters who prefer low-noise shooting often go with the .22 Hornet. Nonetheless, all of them are a great option for up to 185 yards.
For medium ranges, both the .222 Remington and .223 Remington will do the job right. Ballistically, there isn't much difference between the two. Although the .222 may be a bit more accurate, the .223 is more versatile and one of the most affordable cartridges available.
Finally, long-distance hunters are often armed with the .243 Winchester. Furthermore, the 6mm Remington, .220 Swift. and .223 WSSM are great for their accuracy and power.
While you should consider all of the above when purchasing the best varmint rifle for the money, your shooting skills will also make a difference. Compared to other game, varmint hunting requires speed and accuracy. After you get a rifle that's right for you, you may want to practice and work on your hunting skills.
What Else Is Important When Selecting a Varmint Rifle?
In addition to the above, the other aspects of buying the best varmint gun include your place of residence. If you live in the suburbs or a residential area in general, you may not be able to use a firearm with live ammo, whether it's forbidden by law or it's just not worth the risk. In that event, air rifles can be a sensible choice. Of course, if you live in a rural area this problem would go away.
Furthermore, if you're relatively new to firearms, you might be wondering how many rounds of ammo you should have. To answer your question, just think about your current varmint infestation. This will dictate how many rounds you're going to need.
Ease of use and dependability may also be important to you. How much maintenance is needed to make sure that it's not going to jam on you?
The Bottom Line
The best varmint rifle should be powerful, accurate, user-friendly, and not prone to overkill. However, there are other factors that you should consider when getting yours. Among my favorite rifles for varmint hunting, the top choice I'd have to say is the Browning X-Bolt Medallion Rifle.
It combines elegance and tradition with performance. It features one of the best rotary magazines and is compatible with a range of calibers. So, if you've got a bit more to spend, you may not have to look any further. Alternatively, you could consider the cheaper Remington Varmint 700, which boasts some interesting features of its own.
Explore more