Glock 17 Gen 4: Hands-On Review & Photos [2023]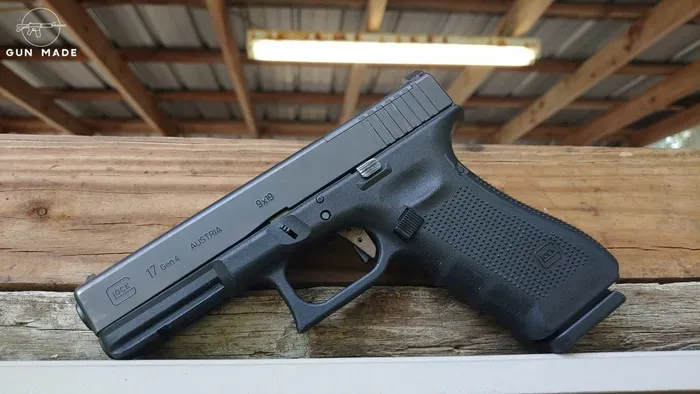 Glock 17 Gen 4: Hands-On Review & Photos [2023]
Glock has long dominated the handgun market, and today we look at their flagship handgun, the Glock 17; specifically, we are reviewing the Glock 17 Gen 4 MOS model. 
I took a long time to come over to the Glock side. I was not a fan of the Spartan looks and the blocky nature, and I have several ergonomic complaints. I'm far from a fanboy of the Glock series. I purchased the Glock MOS series due to their 'from the factory' optics-ready design, but along the way, I found a fairly solid gun. 
My journey started about four years ago with Glock, and I've yet to look back. It's not a perfect gun, but I've begun to see why the Glock series gets so much respect. It might have taken a couple of thousand rounds, but I think I've figured out the pros, cons, and why Glock remains on top.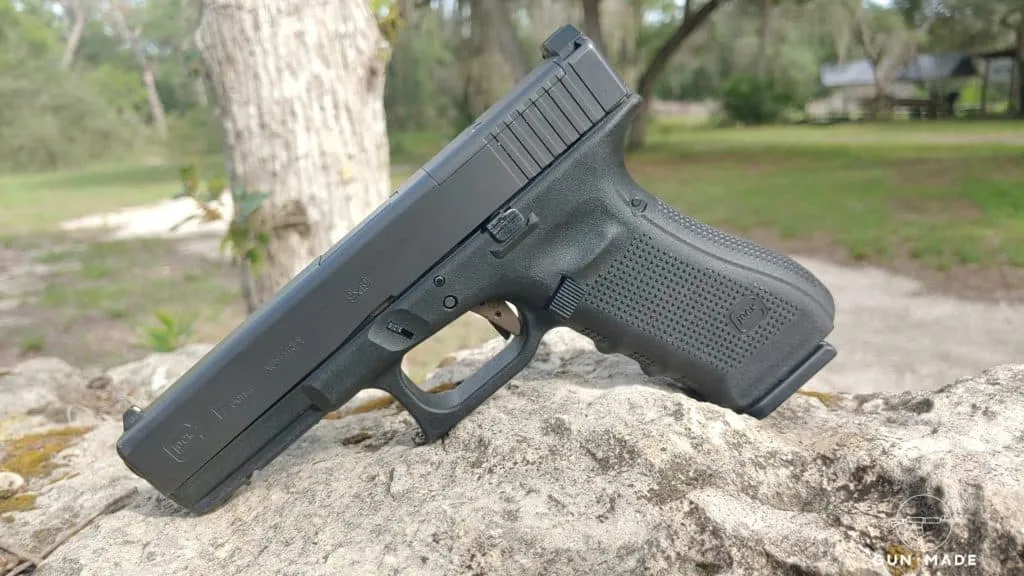 Ultimately I found the Glock 17 to be an ultra-reliable, accurate, and easily customizable firearm. With that said, I feel some ergonomic issues need some revamping to give Glock the perfection they so often brag about. 
We'll talk in-depth about what Glock does right, what they do wrong, and why the Glock might or might not be for you. As far as handgun platforms go, it's undoubtedly a legend, and we'll explore why they've established such a legacy. 
If you're ready, let's dive and discuss the Glock 17 Gen 4 MOS in depth. 
Glock 17 Gen 4 Review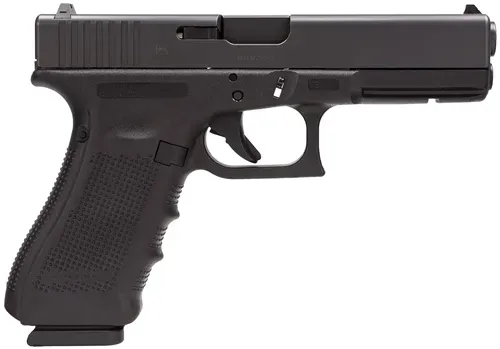 The Glock 17 Gen 4 MOS series gives you an all-around versatile and useable handgun. The modern design suits it well for duty use, home defense, and competition. It's not out of the realm of concealed carry, as long as you have the right holster and belt. 
This versatile platform accommodates both lights and optics, and the massive aftermarket Glock commands make it easy to customize the weapon. The MOS series allows you to use over a dozen different optics, so finding the right one is easy. 
Specifications 
| | |
| --- | --- |
| Barrel Length | 4.49 inches |
| Overall Length | 7.95 inches |
| Width | 1.26 inches |
| Height | 5.47 inches |
| Caliber | 9mm |
| Capacity | 17 rounds (up to 33 available)  |
Is It Worth the Squeeze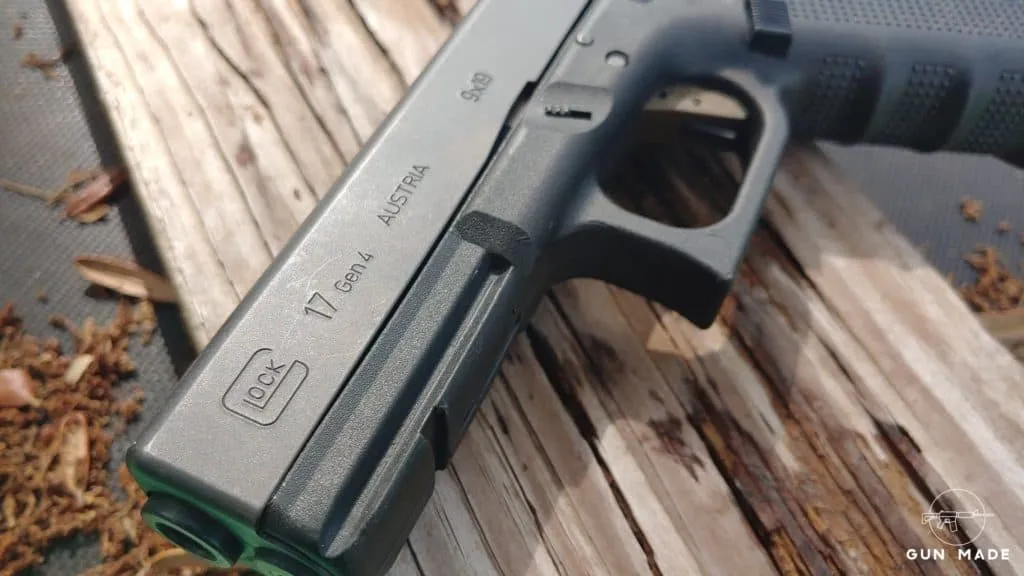 The Glock 17 is a full-sized 9mm platform that's easy to operate, accurate, and feature-filled while remaining fairly affordable. There is a lot of value in purchasing an optic-ready handgun versus having a standard model milled. There are no lead times, wait times, or concerns with shipping with an optics-ready pistol. 
Glock's design is ridiculously simple, leading to an insane level of reliability. One of the many keys to Glock's success has been their unmatched reliability, and I experienced that first hand with the Glock 17 Gen 4 MOS series pistol. 
Glock 17 Gen 4 Pros & Cons
Pros
Easy to Customize
Super Reliable
Optics Ready
Easy To Control
Accurate
Cons
Slide Bite 
Sharp Trigger 
Poor Grip Ergonomics 
The Glock 17 MOS – Exploring Optics Ready 
These days if you don't offer an optic-ready version of your handgun, you are falling behind. Glock was the first to embrace factory-ready, noncustom guns. MOS stands for Modular Optic System. MOS series guns come outfitted with a slide cut and a series of four plates. Each plate offers a different footprint to accommodate a dozen different optics from companies like Trijicon, Holosun, Burris, C-MORE, Docter, and many more. 
Installing an optic is easy. Once done, you'll have a firearm ready for 2022. I joke, but a red dot has the ability to heighten your abilities. With a little training, a red dot will make it easier to shoot faster, to shoot with more accuracy, and engage targets at longer distances. Glock's MOS design is rather genius and has been essentially copied by several other companies. 
With a red dot on this Glock, I can drive the gun further and faster. I can regularly make hits on a 10-inch gong at 50 yards in an offhand position with a red dot and could get nowhere near that with stock iron sights. 
Shooting Straight 
Since we mentioned hitting targets, let's talk accuracy. The majority of the Glock is geared around making accurate shots easy. The striker-fired trigger isn't a match-grade, uber-light design, but it's consistent, relatively smooth, and crisp. 
Glock didn't invent the striker-fired trigger, but they did an outstanding job of cleaning it up. The partially cocked action isn't a true double action only handgun, and shooters can expect a five or so pound pull. The trigger resets cleanly with an audible and tactile feeling behind it.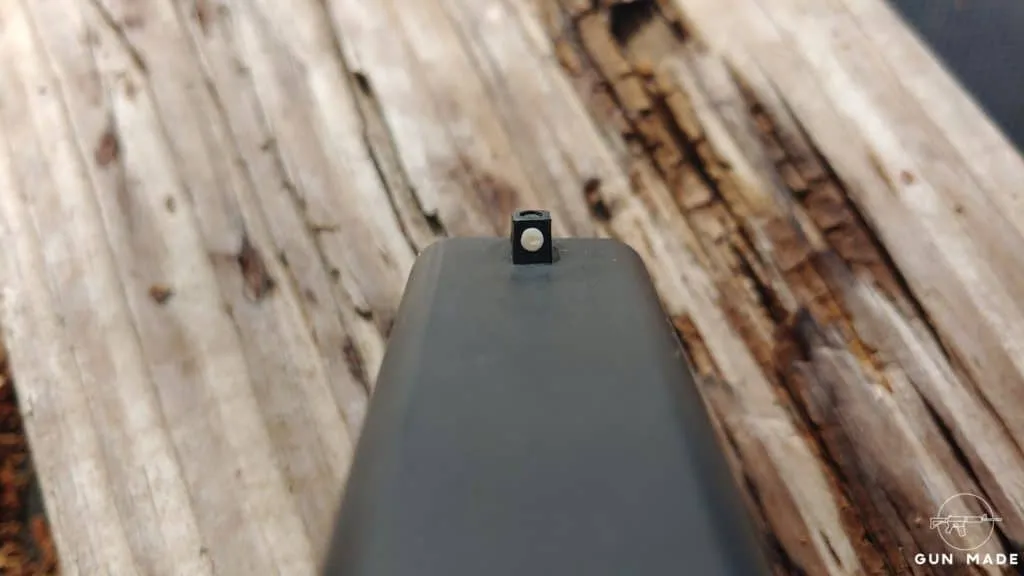 The biggest downside to the gun's accuracy is those silly Glock plastic factory sights everyone replaces. They are good enough to hit a target with and are fairly large and easy to see. I prefer a thinner front sight, so less of my target is obscured. Glock also installed the rear sight so far to the right it was hanging off, but a sight pusher fixed that. 
Without a red dot and with the standard Glock sights, I can hit my target. Headshots at 25 yards are fairly easy, and scoring all in the black on a 10-10-10 drill is completely possible. Most people can't outshoot a Glock, and the gun itself doesn't do much to make accurate fire difficult. 
It Always Goes Bang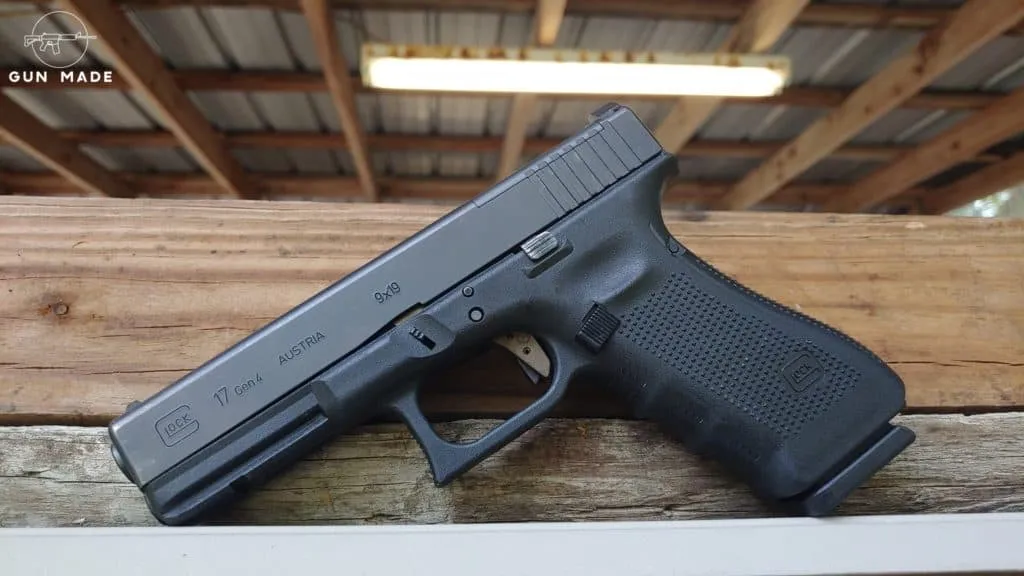 Glock built a name on reliability and ease of use. It's a very accurate, easy-to-shoot weapon that always goes bang. There have been some absurd tests and lifespans for Glock firearms, and they've always performed well beyond a normal set of expectations. In my time with the Glock 17, I haven't been able to get it to choke. 
I crossed the two thousand round mark at the end of 2021 and have only recorded four instances of the gun failing to fire. In all four of those cases, the ammunition would not fire in subsequent guns, and I wholeheartedly believe it was an ammo malfunction. When the Glock 17 fires, it doesn't jam, fail to extract, fail to feed, or fail to eject. 
I've tried to get it to fail. I've used the cheapest steel-cased ammo I can source from Eastern Europe, I've dropped it in sand, I've never cleaned the dang thing, and it keeps going bang. I think it goes without saying, this is one reliable handgun. 
Going Fast 
An accurate and reliable gun is great to have, but what's even better is a gun that's reliable, accurate, and easy to shoot. The Glock 17 Gen 4 features the recoil-reducing guide rod at its core, and it makes a slight, noticeable difference in a platform that was already easy to control. 
Driving the Glock 17 from target to target is easy, and even newer shooters will be able to control the weapon when firing rapidly. The kind of control mixed with the accuracy led me to score high in drills like the aforementioned 10-10-10, but also failure drills and box drills.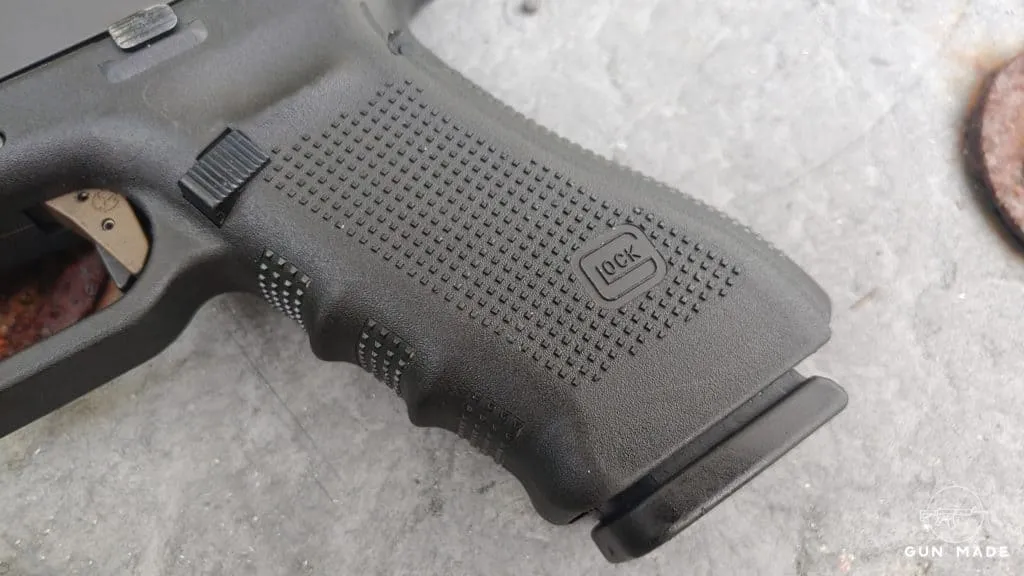 With the Glock 17, I beat Tom Cruise's time on the Collateral drill, which is five shots on two targets from concealment. The big thick grip distributes recoil well, and muzzle rise is fairly minimal. The gun and the sights barely come off-target and naturally fall right back on target. 
Mixing In Ergonomics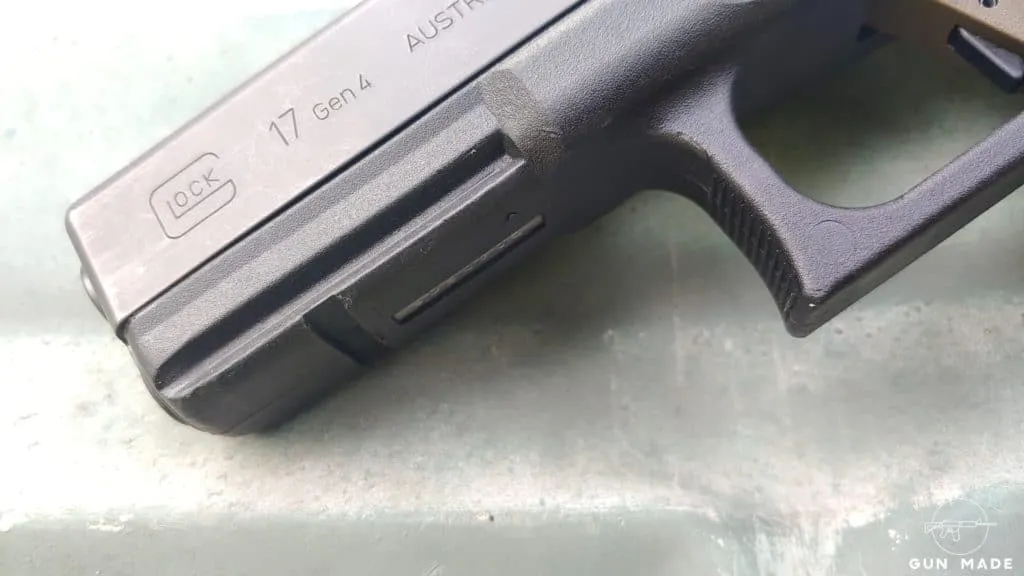 One downside to the Glock 17 Gen 4 is the ergonomics. It's not all bad, but it's far from great. All the controls are easy to reach and engage, the gun is easy to rack, and the magazines slide in and out without issue. The problems come from a number of sources. First, the Gen 3 and Gen 4 Glocks use these goofy finger grooves that don't seem to fit most shooters or me. Not necessarily bad, but far from great.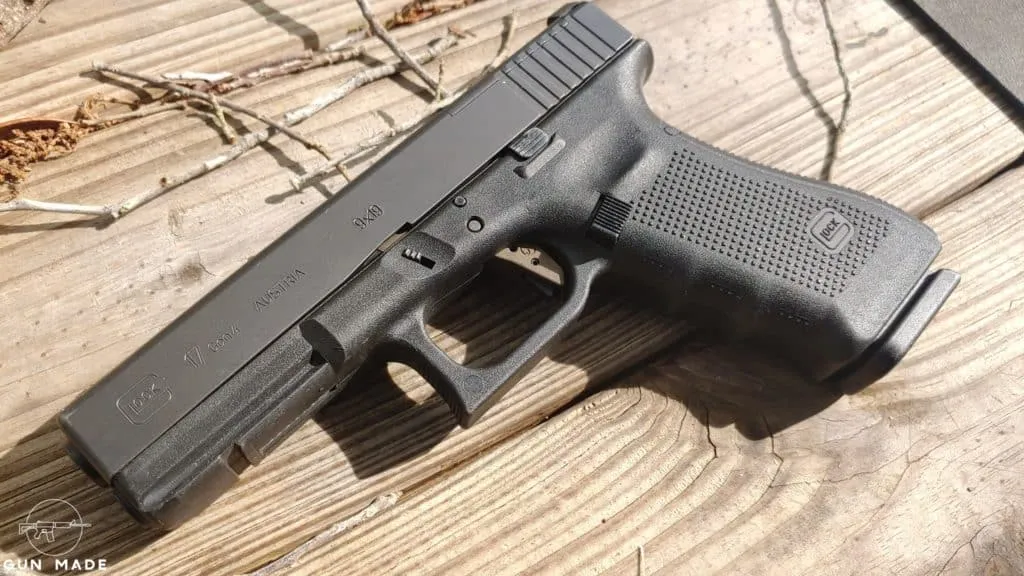 Two minor downsides come from the trigger and trigger guard. The stock Glock trigger with its safety dingus tends to poke and prod, but it's really only noticeable when I went into high round counts over a short period of time. With so many triggers on the aftermarket, I swapped it fairly quickly. 
The other downside with the trigger guard is an event called Glock knuckle. This also occurs when you shoot a high round count in a short period of time. It rubs, causes blisters, and beats your hands up. 
The most severe problem, at least for me, is slide bite. This doesn't seem to happen to everyone, but for my big hands, the slide comes back and catches the knuckle of the thumb and will break the skin fairly fast if I let it.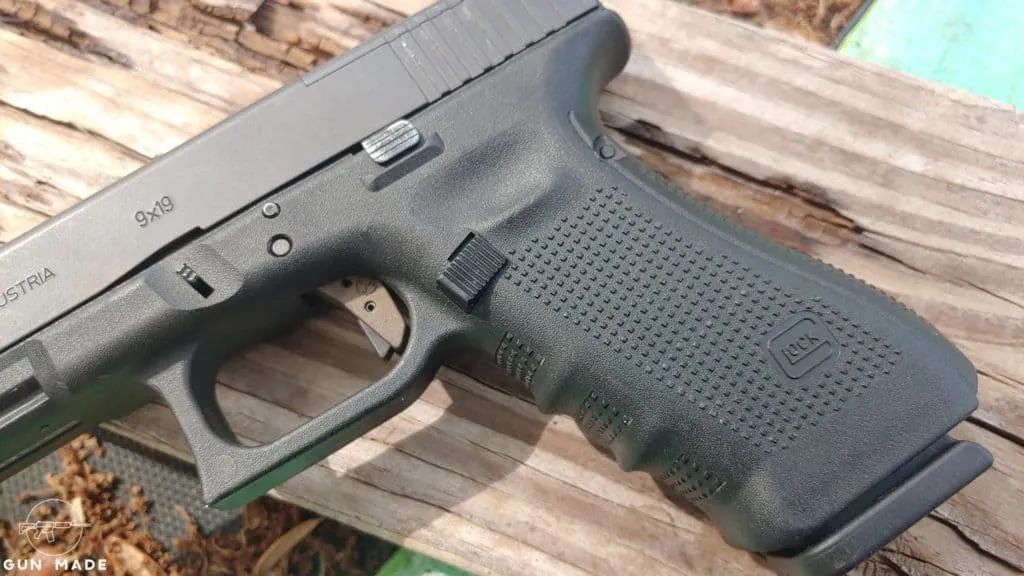 Inside the Glock 17 
What makes a Glock a Glock? Well, it's the spartan nature of the gun. Inside and out, the gun isn't complicated. The entire thing can be broken down with a single punch, and the Glock armorer's course is a mere eight hours long. That simplicity makes the Glock series easy to upgrade. Users can easily drop in new triggers, lightened firing pins, and more. 
You can customize the Glock 17 to be a service pistol, a competitive handgun, or a home defense blaster. A variety of barrel options make it easy to attach a suppressor or compensator. A rail makes it easy to toss a light on for establishing positive identification. 
That simplicity goes a long way, and if you like to tinker, then the Glock 17 and Glock series as a whole is for you. 
Accessories 
Feel like your Glock could use a boost? We've reviewed and ranked the best Glock triggers in our recent guide to help you find the perfect fit for your gun.
Otherwise, check out other recommendations below!
Don't leave that rail lonely. It's perfect for a nice light, and the Streamlight TLR-1 is one of the best options out there. The HL model, in particular, offers 1,000 lumens backed by 20,000 candela to propel light nice and far. Modern duty pistols are designed for use with lights, so why leave that rail bare? The TLR-1 offers you an affordable, durable, and powerful option to outfit that rail. 
It's a Glock 17 MOS model. Of course, you need an optic. There are lots of great options, but the Holosun 507C offers an affordable, versatile mini red dot that's packed with features. This includes a solar backup system, multiple reticles, a side-loading battery, and the choice between red or green reticles. It's plenty durable and offers a number of features we don't see on modern handguns. 
If you have an optic and light, you need a holster to carry it all. Well, the Phlster Floodlight is a light compatible, red dot optic compatible holster system available in both OWB and IWB configurations. The Floodlight offers you a very comfortable holster with the ability to customize the holster to fit your carry style and needs. 
Alternatives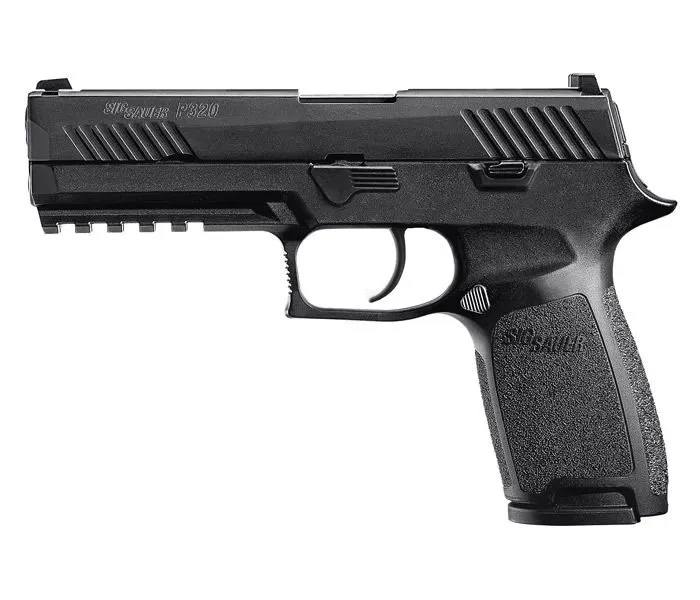 The SIG P320 is Glock's most direct competitor, and Glock and SIG have been going tit for tat on police and military contracts with the two guns. The P320 is another striker-fired polymer frame design. It does offer greater modularity, better sights, and in my opinion, much better ergonomics. The gun comes in both standard and optic-ready models.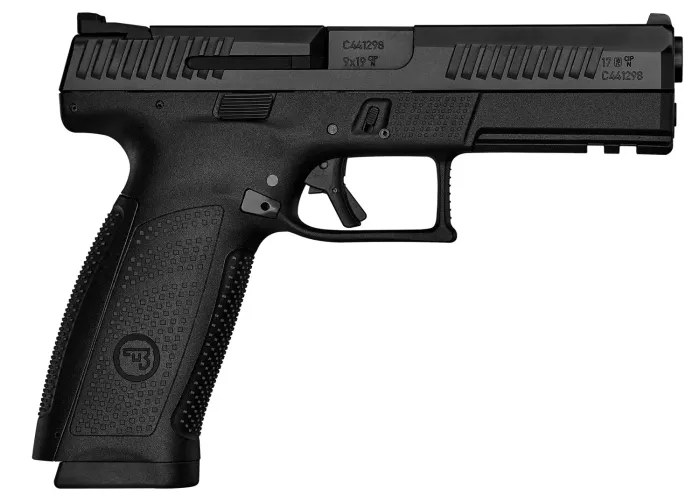 CZ's striker-fired P10 series have proven to be not only popular but highly functional. These guns offer one of the best striker-fired triggers out there, on top of a supremely comfy and ergonomic grip complete with aggressive texturing. Plus, their sights rule. They are very well made and also come in standard and optics-ready models.
If you need something compact, you could also check out the CZ P10C option.
Getting Glocked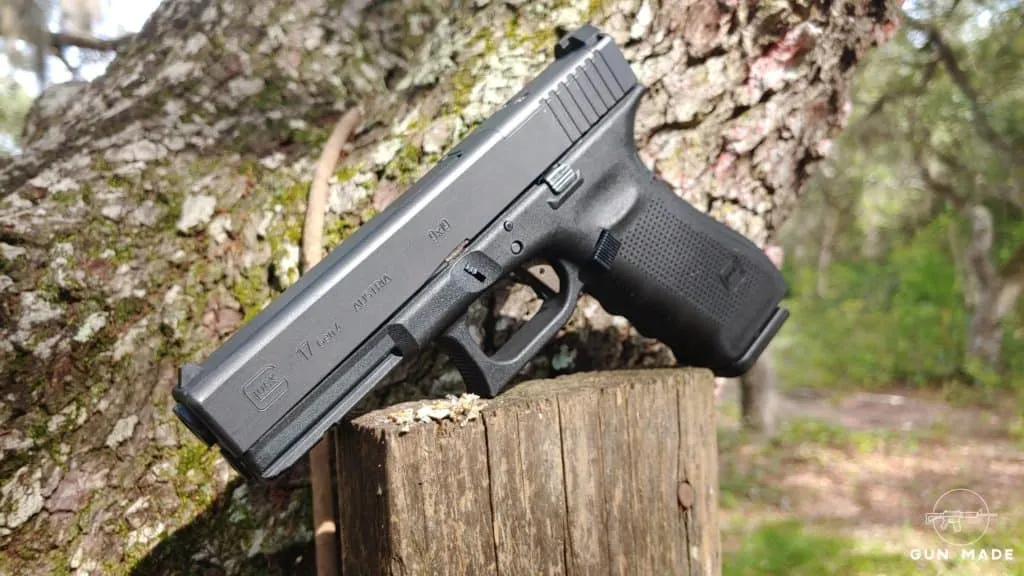 The Glock 17 Gen 4 MOS handgun is a fantastic example of Glock's more innovative nature. Glock can be slow about innovating, but when they do, it's well thought out, affordable, and reliable even though the MOS series takes the company in a new direction, Glock held onto their core design tenets. 
We still get a weapon that sets the standard for reliability. It's backed by a solid trigger, a robust design, and a simple-to-use setup. Glock makes a very capable weapon that has dominated the industry for decades for a very good reason. It works. Even with its ergonomic downsides, the gun still works and works very well. 
If you want your own Glock 17 MOS series gun, check out our in-stock availability.
Explore more