Hi-Point Firearms C9 Review: A Great Budget 9mm [2023]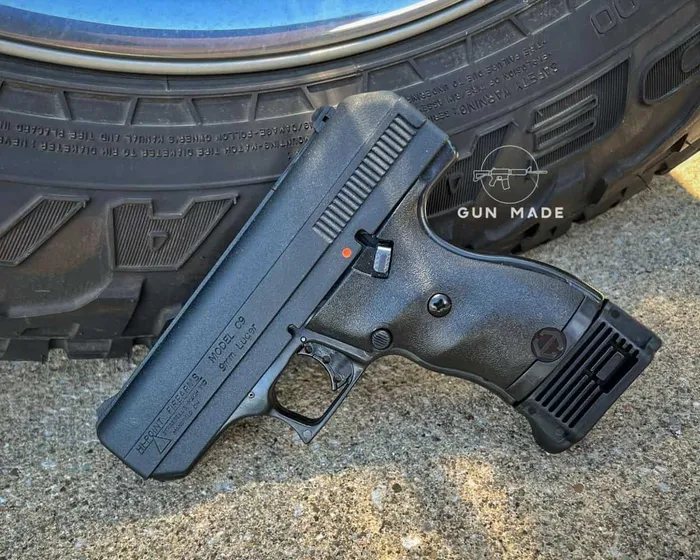 Hi-Point Firearms C9 Review: A Great Budget 9mm [2023]
There aren't many guns these days that can be purchased for under $200. If you're on a tight budget or looking for gun deals in that price range, you can typically find a Hi-Point C9 for around $175, brand new. 
You're probably wondering what such an affordable gun can offer. That's a great question. Let's dive into the review to help answer it. Just keep in mind as you read, the extremely low price point of the gun.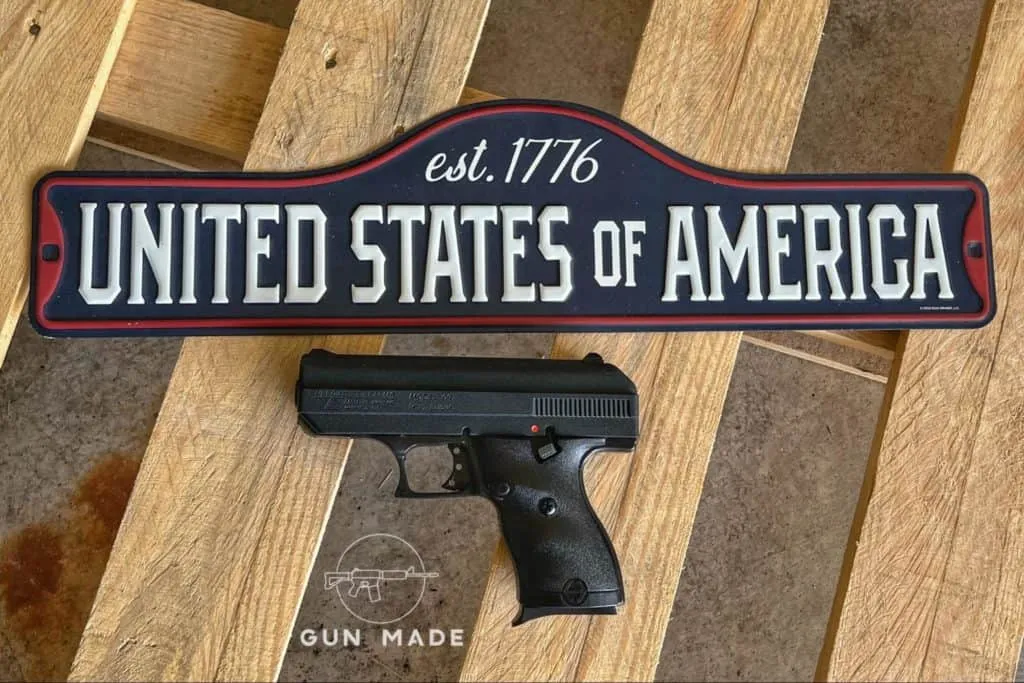 Hi-Point C9 Review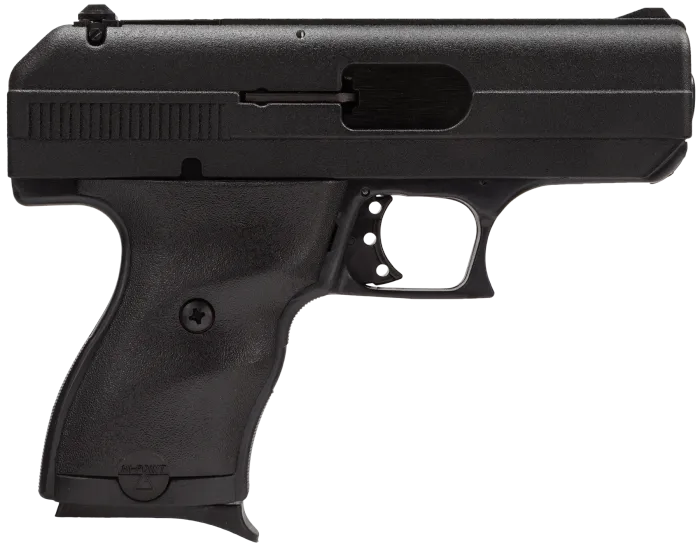 Specifications
| | |
| --- | --- |
| Caliber | 9mm |
| Capacity | 8+1Rounds |
| Length | 6.75 Inches |
| Barrel Length | 3.5 Inches |
| Weight | 29 Ounces |
| Sights | 3-Dot, Adjustable |
| Frame | Polymer  |
In the Box
Along with the pistol itself, you'll find an 8-round magazine, a rear ghost-ring sight and a trigger lock in the box. The fact that anything else comes with it besides the magazine is a nice surprise. But I do think every handgun should come with more than one magazine. That's just my two cents.
First Thoughts
Before getting this C9, I never had even held a Hi-Point, so it truly was a "first thoughts" scenario upon opening the box. The gun feels particularly top-heavy due to its large slide. It's a beefy "compact-sized" gun from a size perspective, yet the grip feels a tad undersized. The grip is very slick, but it is rather comfortable to hold. Like a Glock, it won't be winning any awards in the looks department, but performance is the more important factor.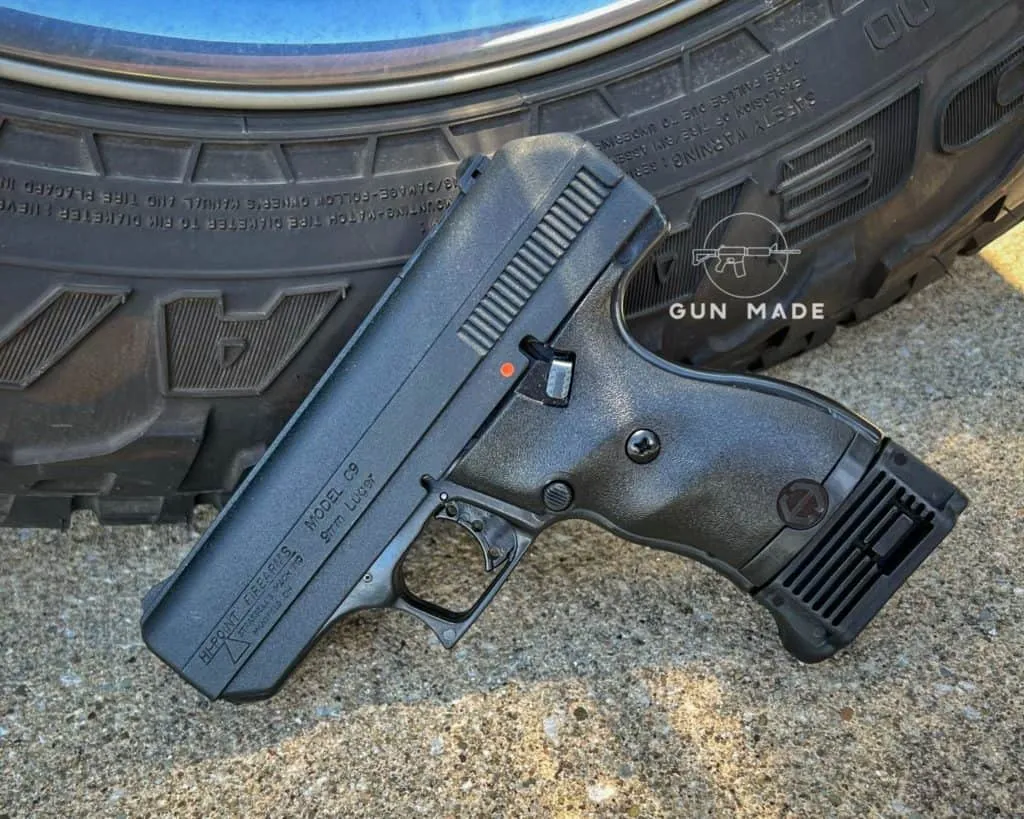 Features
The C9 doesn't have some of the common features we see in the market today, such as an accessory rail or ambidextrous controls, so we'll focus on the ones that it does have and how they stack up. I'd like to remind you again to keep in mind the price point as you read along. 
Sights
A three-dot sight setup comes standard, with the rear being adjustable sights. The two dots in the rear are painted orange, and the front is painted yellow, making for a nice contrast to quickly focus on the front sight. With the paint already showing wear after such a short time, I have a feeling I'll have to reapply paint quite often.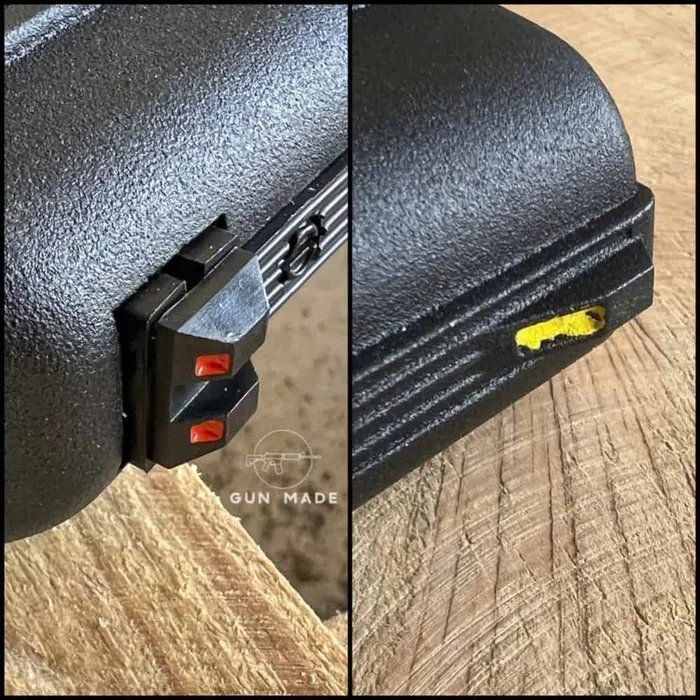 Trigger
The one aspect of the trigger that seems consistent is the trigger pull. Everything else about the trigger has proven unpredictable for me. Sometimes it feels smooth, and sometimes it feels gritty. The break seems to vary every other shot, and the reset is hard to pinpoint. 
I'm not a trigger snob by any means, but there is quite a bit of room for improvement. I believe some improvements to the trigger would warrant a small price increase without having many complaints from consumers.  
Controls and Safeties
I have to admit, I don't mind the magazine release at all. It has a nice enough texture, is easy to manipulate, and doesn't get in the way while shooting. 
The safety lever/slide stop is quite a different story. It doubles as both but isn't easy for either. It constantly was sticking when I was trying to flip it on and off. The texturing needs to be more aggressive, and the lever itself needs to protrude further.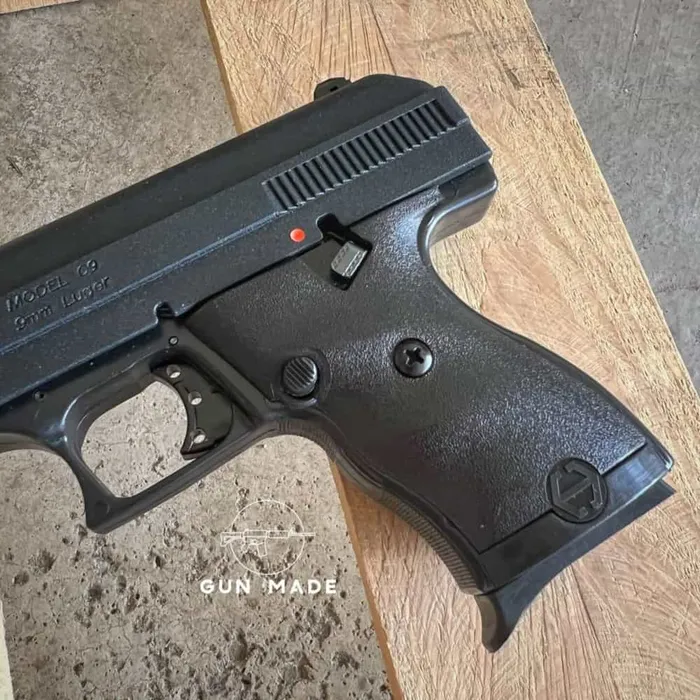 Slide
The C9 has one massive slide, which is why it feels so top-heavy. The positive side of having such a large slide is the recoil mitigation that comes along with it. It's a very flat shooter because it helps balance out the poor sights from an accuracy perspective. 
For such a bulky slide, or really any slide for that matter, I would have liked to see more aggressive slide serrations. These ones don't really help much with racking the already slick slide. With a tight grip, I'm able to rack it fine, but I had plenty of times where my hand slipped if my grip wasn't firm enough. 
Grip
I have mixed thoughts on the grip. While it's large enough for me to seat all of my fingers on, it's rather slick with minimal grip texture. Since I was doing my shooting indoors each time, it wasn't much of an issue, but I'd have some hesitations if I was outdoors in the rain or high heat and was sweating. 
I definitely suggest grabbing at least one 10-round mag, as the additional height from the base plate really helps to maintain a better grip.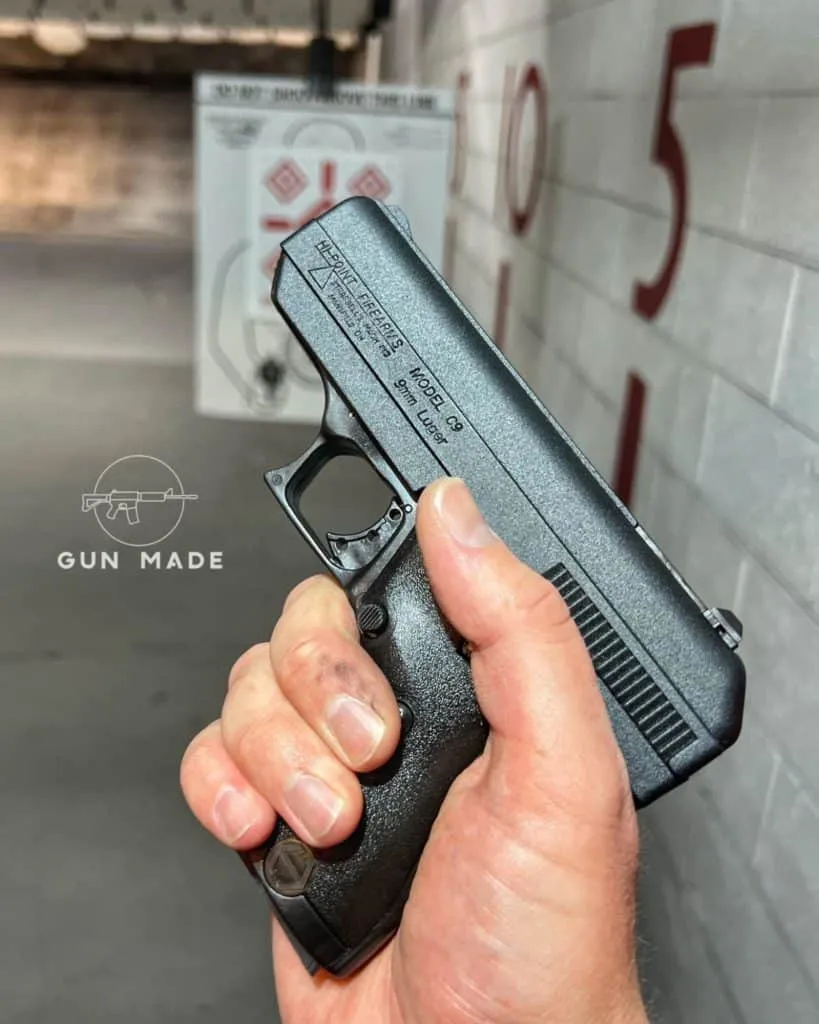 Magazine
The standard steel magazine that comes with the C9 is eight rounds, but they do have a 10-round mag as well available for purchase. I don't worry so much about capacity with the C9 as I wouldn't carry it, but the 10-round is nice to have for the added length to the grip. The magazines actually feel high-quality, and I don't see them giving me any issues.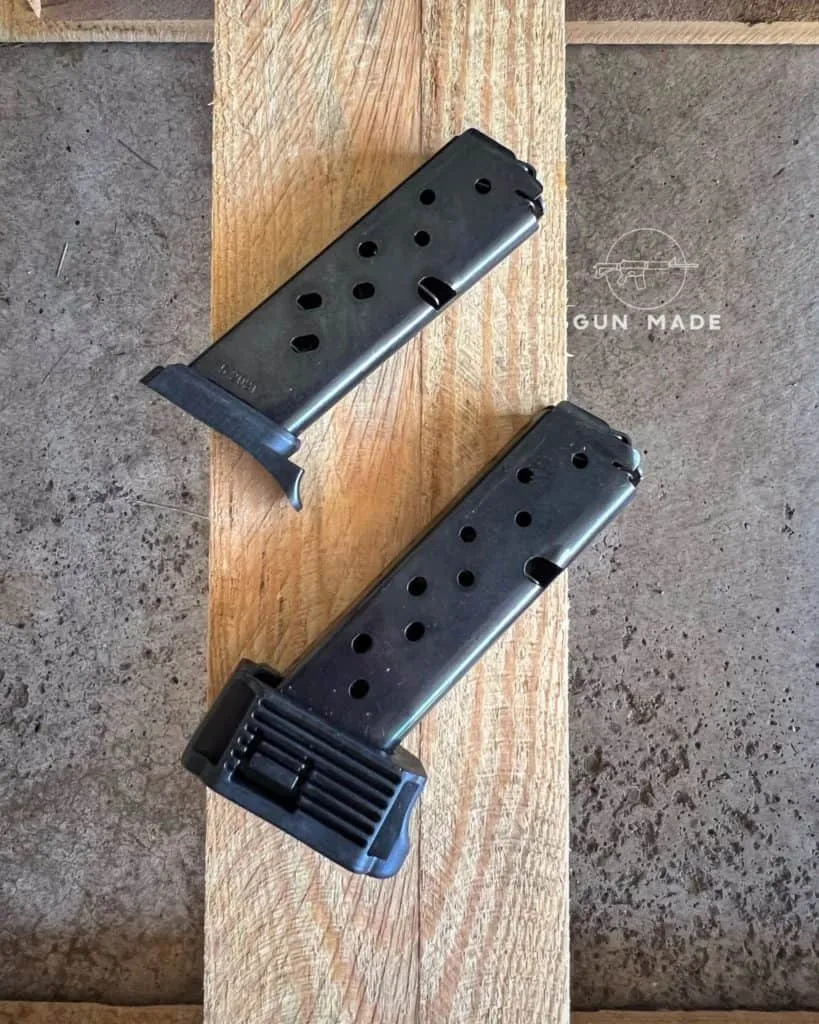 Range Report: Accuracy and Reliability
The range is where the real impressions are made. I've had 300 flawless rounds through my C9. It cycled JHP, FMJ, and even remanufactured rounds perfectly. Reliability is the single most important factor in a gun. You can train more to improve your accuracy, but there is not much you can do to change the reliability. I did not expect such a reliable performance, but I am pleasantly surprised by it!
Accuracy, on the other hand, has not been the best for me with this gun. Granted, plenty of the blame could be operator error if I had a bad shooting day. Within 10 yards, I've been able to maintain fist-sized groupings, but any further and I start losing my groupings. I'm sure I just need more time with it, but a new set of sights would definitely be helpful to reduce that adjustment period.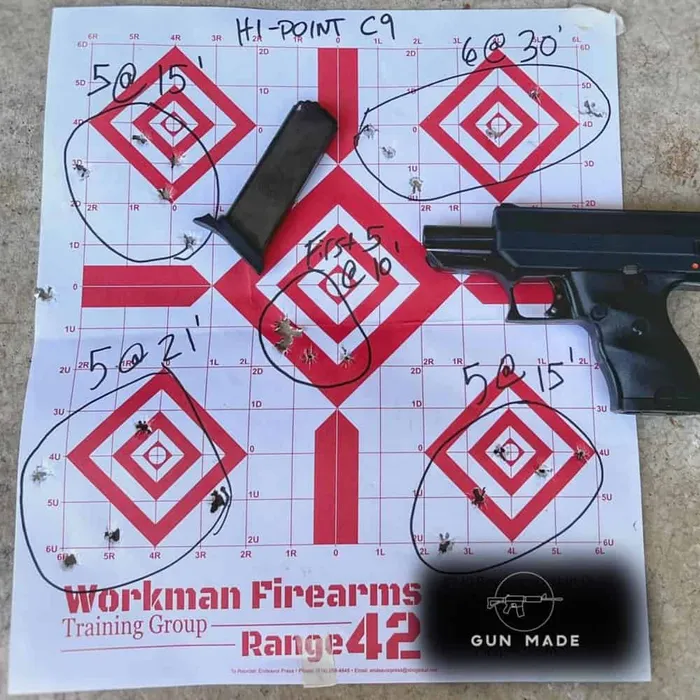 Hi-Point C9 Pros and Cons
Cons
Low Capacity
Lack of Customizability
Accuracy
Accessories
Without an optic-ready slide to mount red dots or an accessory rail to mount lights, the accessories options aren't as plentiful as they are with some other pistols. However, you can still find some gadgets to personalize your C9. 
Lasers & Lights
You won't find almost any lasers or lights made specifically for the Hi-Point C9 out there, at least, I couldn't. However, there is one that is commonly seen mounted on them, which is the LaserLyte Laser. It fits the .380, 9mm, .40 and .45 Hi-Point handguns. It can be used as a standalone laser or paired with LaserLyte's training targets. 
Grips
To combat the slickness of the stock grip, you can always add aftermarket grip covers or tape. Hi-Point makes its own grip cover that is sold separately, or you can buy grip "tape" from Talon Grips. Talon Grips offer a rubberized version and a granulate version to fit your texture preferences. I've tried some of their grips on other guns and highly prefer the rubber texture. 
Alternatives
Sticking with the budget theme, I decided to include alternatives that are typically found under $300. Who doesn't love a good deal? These won't be quite as affordable as the C9, but not many pistols are!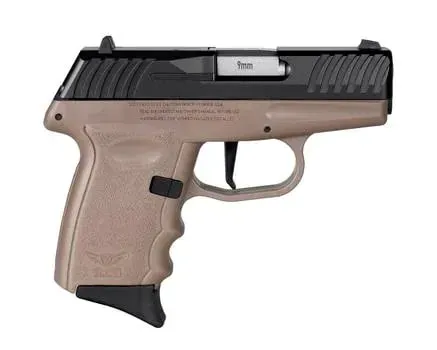 The DVG-1 is SCCY's first striker-fired pistol, and they did a great job with it. It's super compact, has a red dot ready slide and you get a 10+1 capacity. From my experience with SCCY and reading reviews online, they provide reliable firearms at a great price.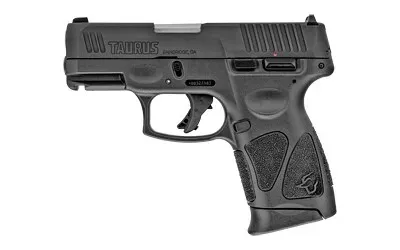 We also reviewed the Taurus G3c and were pleasantly surprised with it. It has the highest capacity of all the guns mentioned, with 12+1 rounds. It has an optic-ready slide, a flat trigger and even comes with three magazines.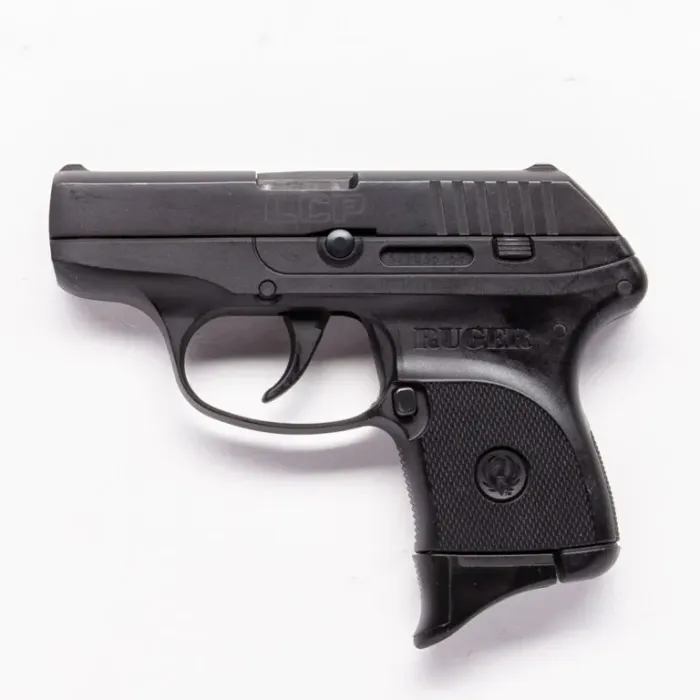 To give another extremely compact option but in a different caliber, we have the Ruger LCP. It's a .380 Auto, 6+1 capacity pistol that is only about 5" in total length. While I don't have any personal experience with it, the reviews online and a couple of range friends say it's a reliable and decently accurate shooter. 
Is the C9 Worth it?
When you factor in the price point, I would say it's worth it. I wouldn't recommend the C9 as a concealed carry gun due to its bulkiness and low capacity, but I could see this serving as a garage or truck gun for when you need to grab something reliable. You want a gun that's going to work when you need it and stop a bad guy, and it seems like the C9 will do just that. So, if you're looking for a 9mm pistol on a strict budget, I suggest looking at the Hi-Point C9 for yourself.
Explore more