Holosun EPS Carry Review [2023]: Another Holosun Hit?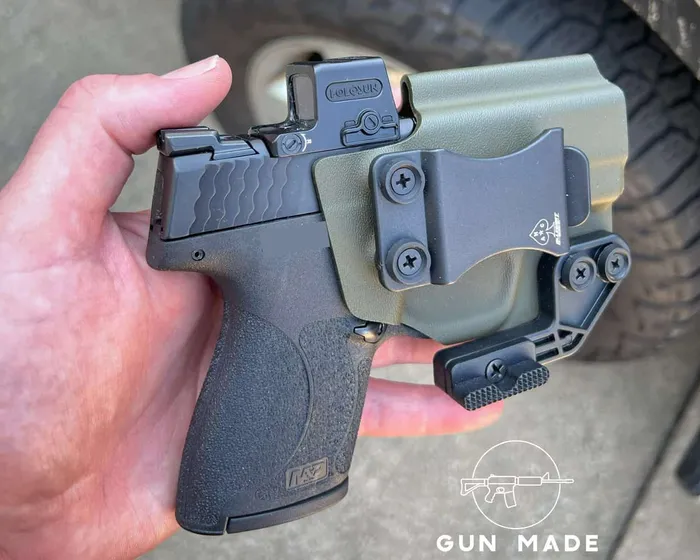 Holosun EPS Carry Review [2023]: Another Holosun Hit?
In a long time, I haven't been as excited about a new optic as I have been for the Holosun EPS (Enclosed Pistol Sight) Carry. I'm always searching for what's new and hot, and this is probably one of the most intriguing compact optics to hit the market in years, especially for those who carry.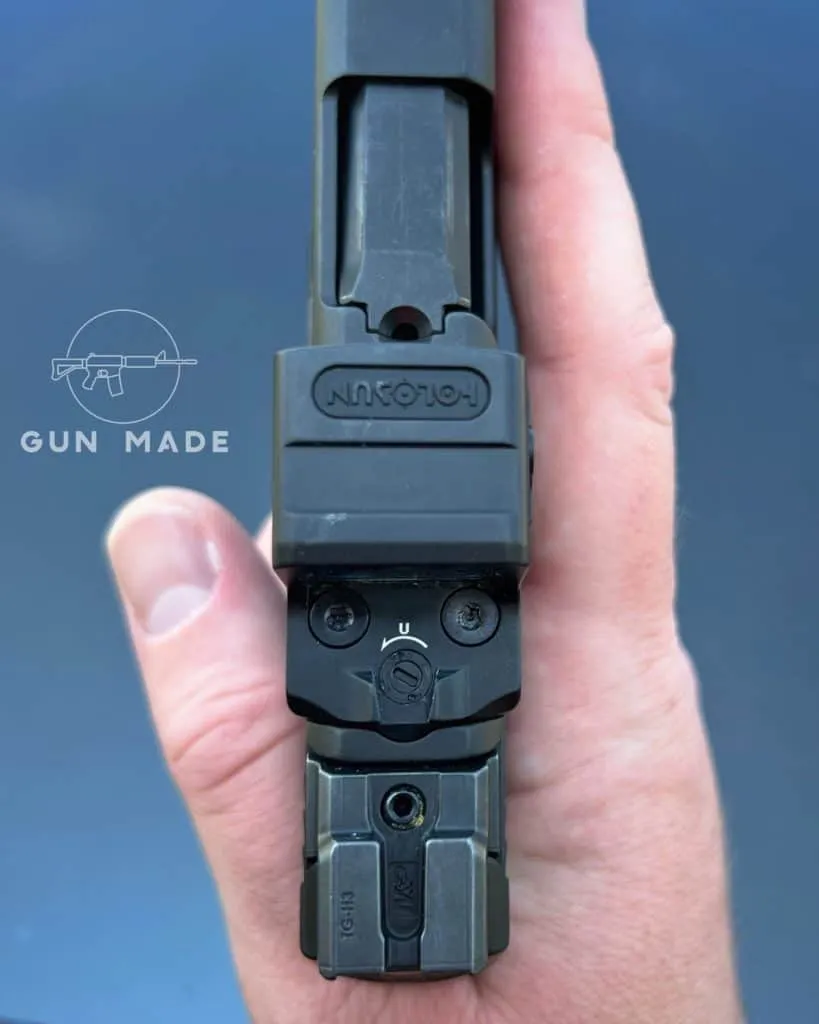 It perfectly blends durability and size. Before the EPS Carry, closed-emitter red dots were basically reserved for larger optics, often used for competition and the range. Now, Holosun has provided us with a compact closed-emitter option, great for your concealed carry guns. There is also a larger model, the EPS, with slightly different dimensions for your full size pistol. You can then train with and carry essentially the same optic.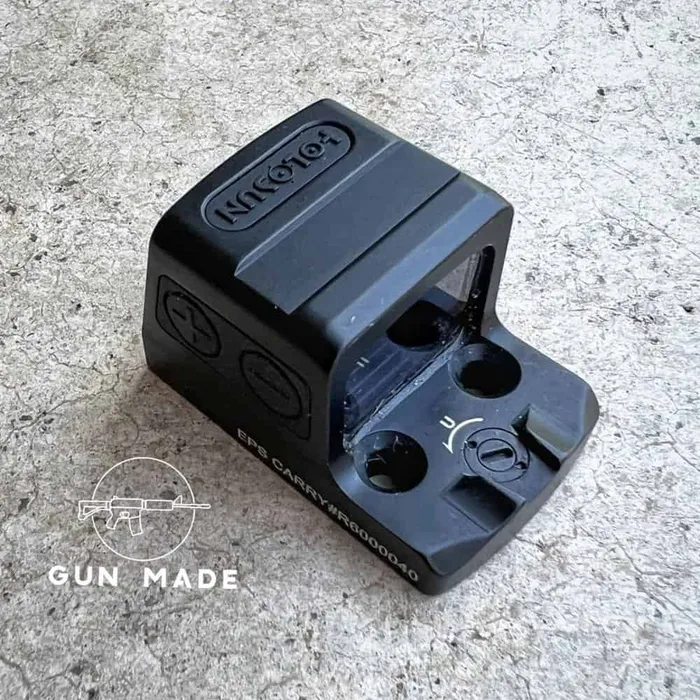 While I went with the 6 MOA red dot model, there are several other models that I'll be sure to cover as well. Let's take a look at one of my favorite new optics, the Holosun EPS Carry!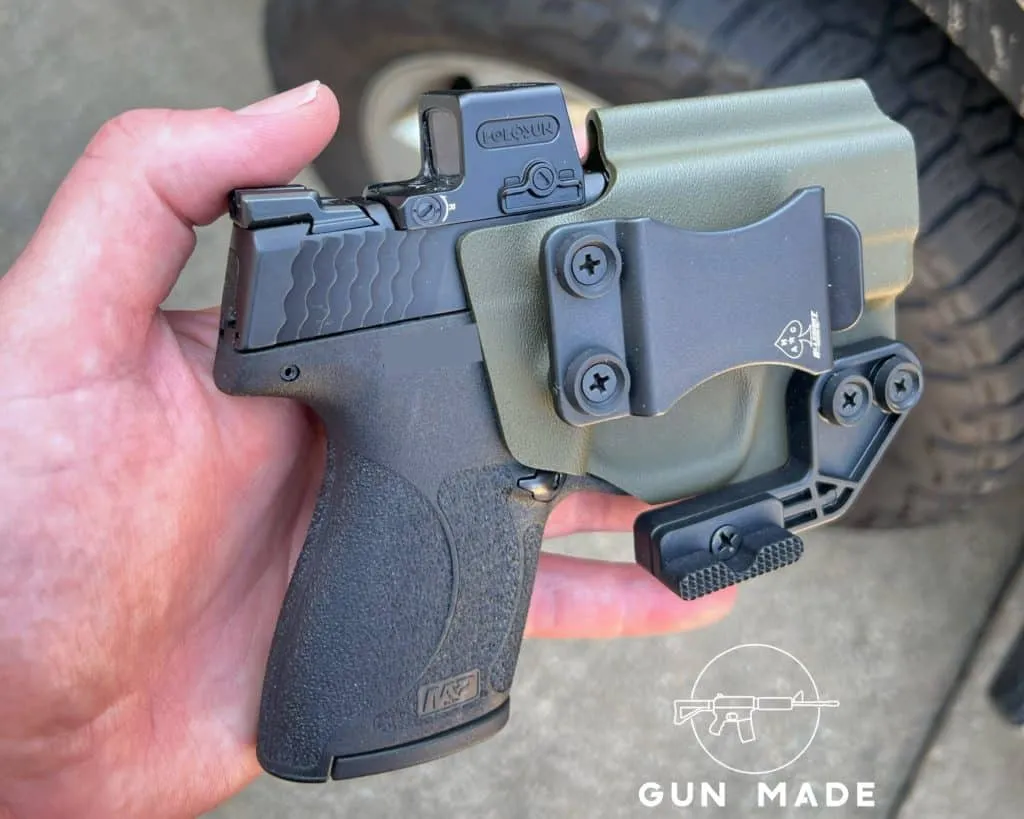 Holosun EPS Carry Review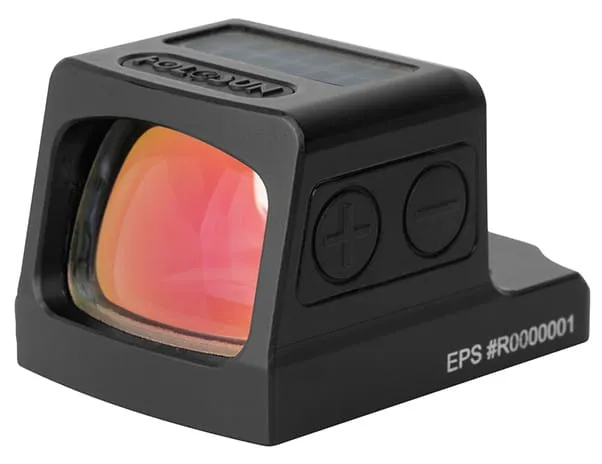 Models
Specifically, I've been testing the EPS Carry Red 6, which is the model with a 6 MOA red dot and no Solar Failsafe technology, but there are several other models to consider. From a performance and durability perspective, they are essentially the same, but feature slightly different options:
2 MOA Green Dot – No Solar Failsafe
2 MOA Red Dot – No Solar Failsafe
6 MOA Green Dot – No Solar Failsafe
Multiple Reticle System (Green or Red) – Includes Solar Failsafe

32 MOA Ring with a 2 MOA Dot
32 MOA Ring Only
2 MOA Dot Only
There is a jump in price once you start looking at the MRS versions, likely due to the additional technology. But, given the EPS Carry is such a compact enclosed pistol sight, I feel the money is justified.
EPS Carry Red 6 Specifications
| | |
| --- | --- |
| Reticle | 6 MOA Dot |
| Reticle Color | Red |
| Housing Material | 7075 T6 Aluminum |
| Battery Type | CR1620 |
| Battery Life | 50,000 Hours |
| Brightness Settings | 12 – 8 Daylight & 4 Night Vision |
| Adjustment per Click | 1.5 MOA |
| Submersion | IPX8 |
| Mounting Footprint | Holosun "K" |
Holosun EPS Carry Pros and Cons
Pros
6 MOA Dot
Long Battery Life
Shake Awake Technology
Solar Failsafe Technology (Select Models)
Unlimited Eye Relief
Cons
Pricey
No Auto-Brightness
Wider Than Some Popular Slides
Features
Holosun offers some of the best features available in the market today, and this optic is no different. Even though this specific Holosun EPS Carry model may not have every feature that Holoson has available, it still has a ton of them. 
Reticle
The 6 MOA red dot is excellent for concealed carry. The larger dot allows me to get on target even quicker than the 2 MOA dot would. Smaller dots are better for "precision and distance," but defensive scenarios shouldn't require long-distance shots. 
With the various brightness settings, which I'll get into in the next section, the dot has proven easy to see in any light condition.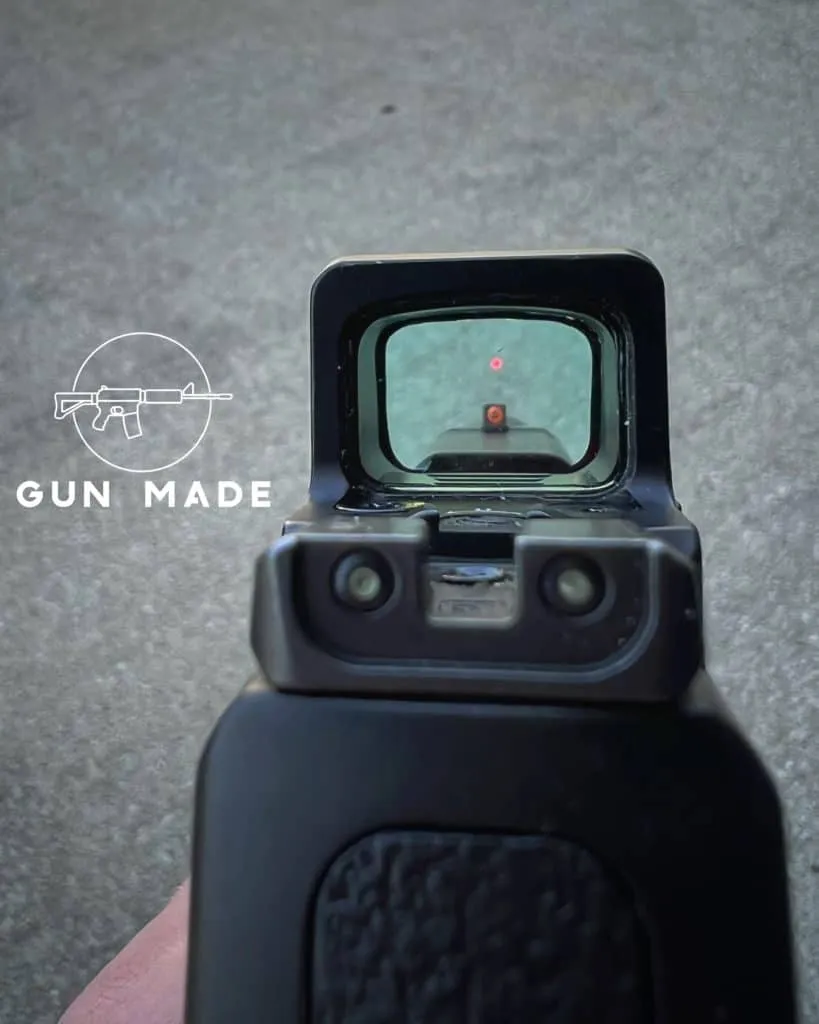 I've really been enjoying the optic so far, but I do wish that I had waited a little bit longer for the Multiple Reticle System (MRS) version to come out. Below, you'll see an example of what the MRS version provides as options.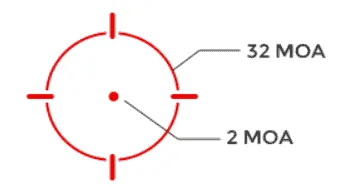 Reticle Brightness Settings
No matter what light conditions you are shooting in, you'll be covered with the EPS Carry. It has 8 daylight settings and 4 night vision settings for you to choose from. The night vision compatible settings are not as common as you would think! 
The brightness can easily be adjusted by two side-mounted buttons. Whichever brightness level you choose, the optic will return to it each time it is activated, thanks to the last setting recall feature. While the last setting recall is nice, I'd actually prefer an auto-brightness feature instead.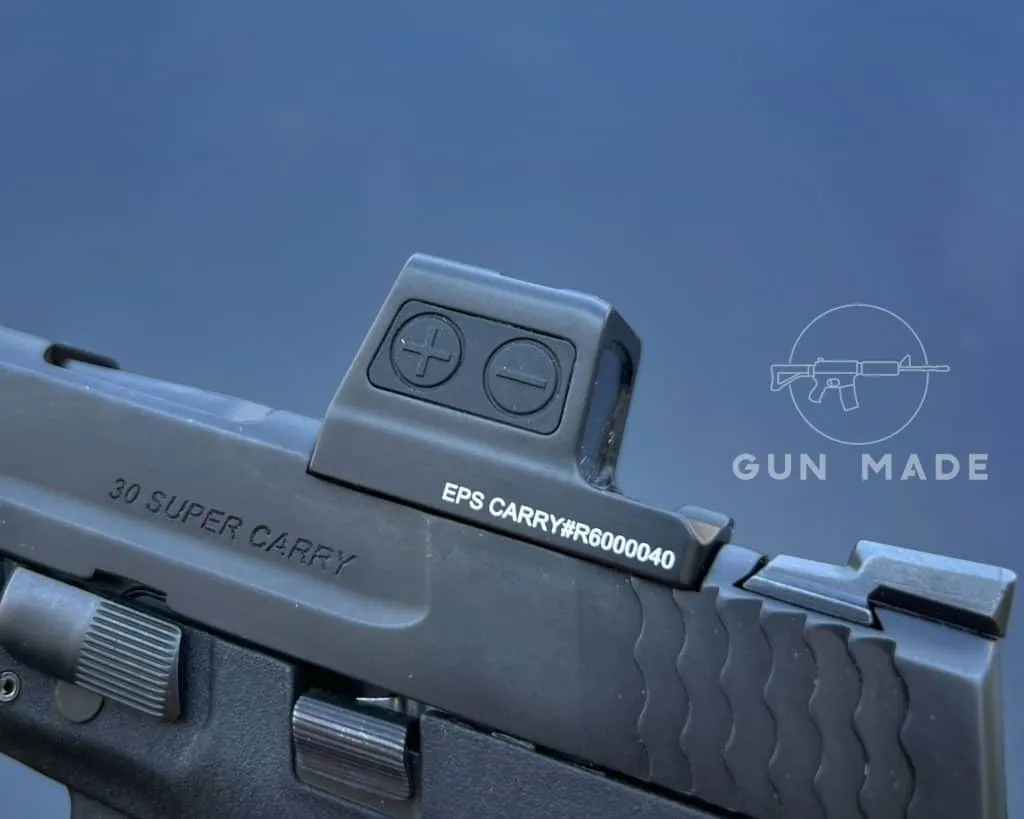 Battery
Especially when you run an optic on your carry gun, you want it to have long battery life. If you ever need to draw your gun in a defensive scenario, you better hope your optic works! The EPS Carry has a 50,000 hour battery life, using one CR1620 battery. Best of all, the battery is side-loaded as opposed to under the optic, so you never have to remove the optic once you've zeroed it.  
To help conserve battery, Holosun's "Shake Awake" technology also turns the LED off when motionless for a set period of time, before instantly turning back on when motion is detected.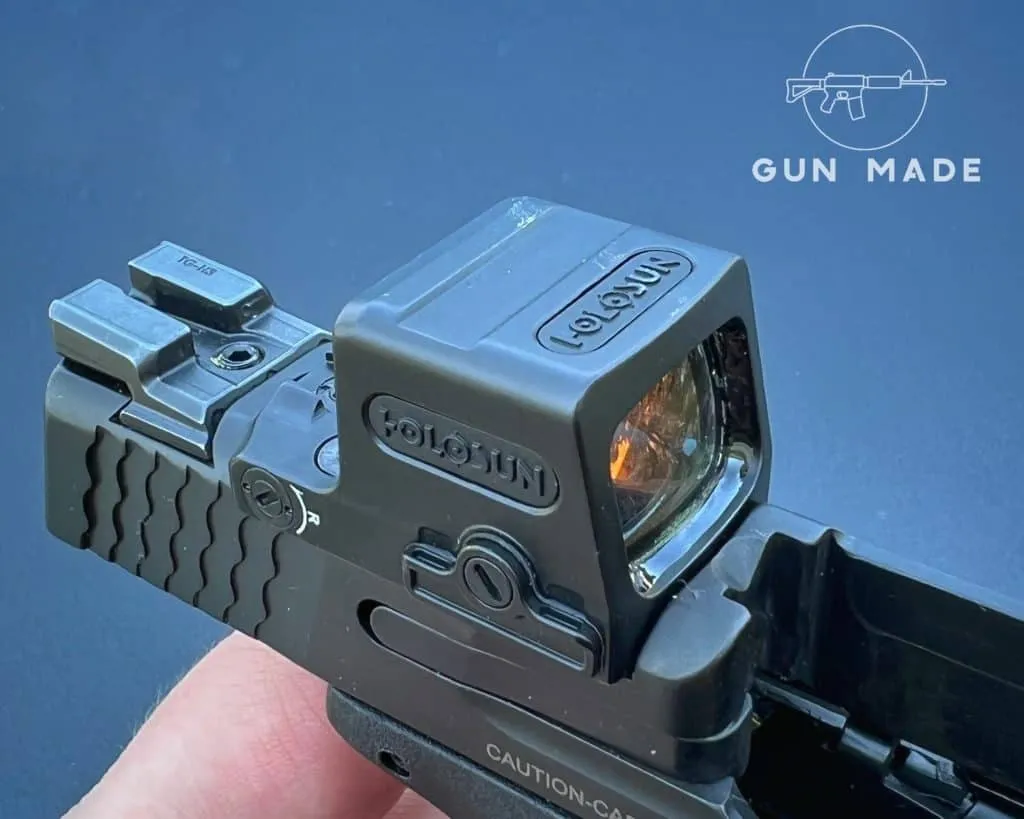 Lens
In many cases, the lens glass can look very similar between optics. The quality though, can differ drastically and does matter. With the EPS Carry, you get an aspherical glass lens with zero distortion. Another positive to note is that the optic is parallax-free with unlimited eye relief. They are multi-coated for minimal glare as well.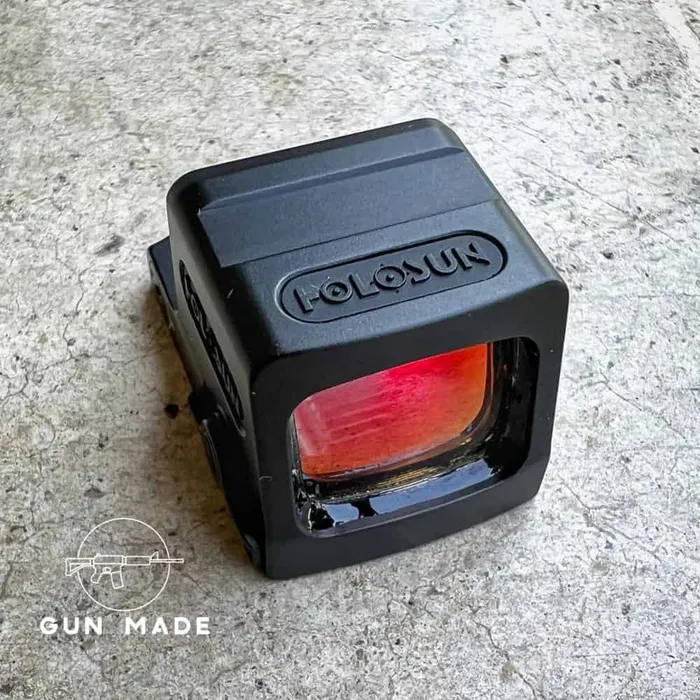 Alternatives
If none of the EPS Carry models seem right for you for one reason or another, here are a few other similar-sized optics to check out. I like to give alternatives that are either lower priced or at least moderately priced comparatively, so we're not comparing apples and oranges. If the EPS Carry fits one of your pistol models, all of the following should as well, with possibly an adapter plate at most.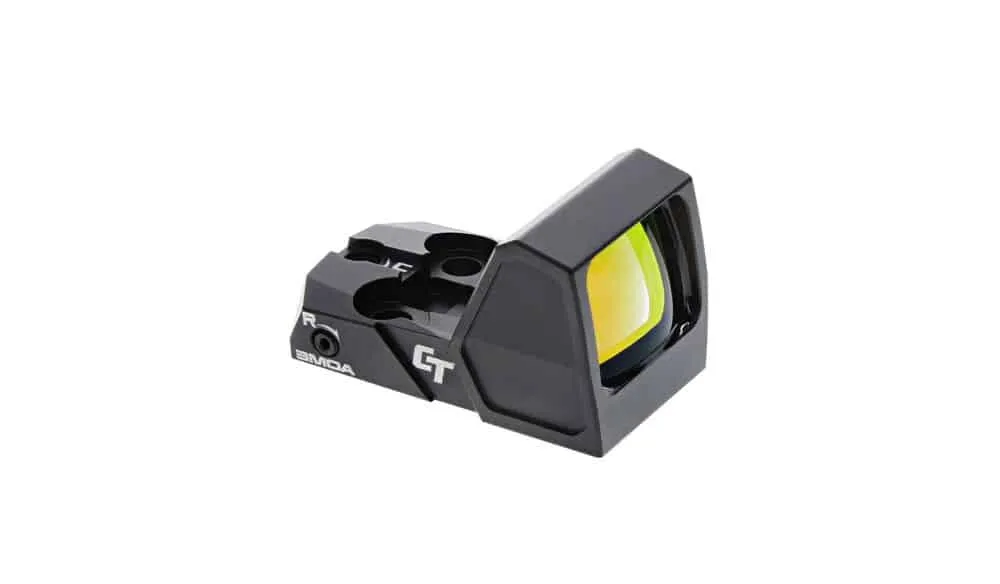 The RAD Micro Pro is a feature packed optic, at a great price. Often found under $200, you get a huge bang for your buck. Despite the low price, you still get an auto-on and auto-brightness feature. You can choose between a 3 MOA red dot or a 5 MOA green dot. The only negative to note, is that the battery access is on the bottom. I've been using the 5 MOA green dot version for months, with no complaints aside from the battery access location.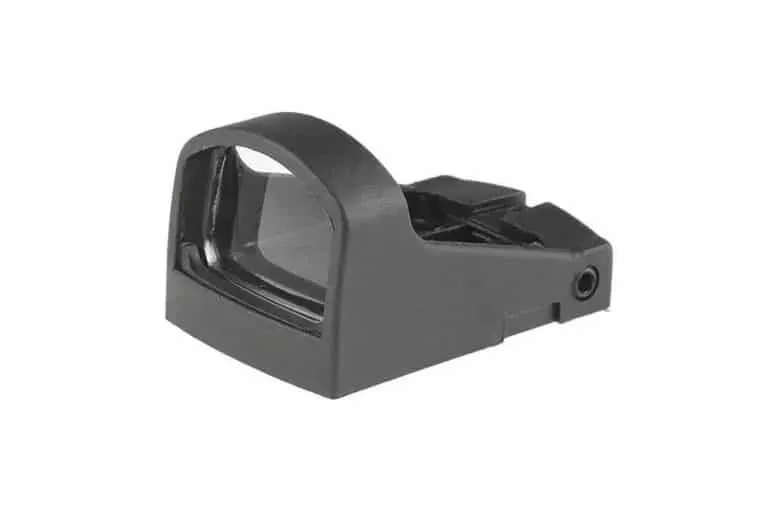 The SMSc is in the middle of the road from a price perspective. You can choose between a 4 MOA dot or 8 MOA dot, both of which are auto-dimming and night vision compatible. It's also rather low-profile, allowing you to use many different stock iron sights.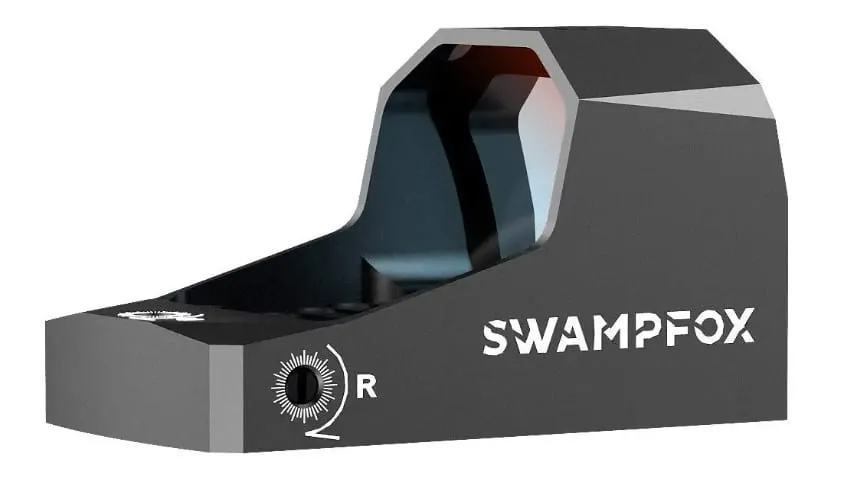 Here is another optic that is moderately priced, but also offers several models. They have an auto-brightness/always on version and a manual brightness/shake n wake version. Both can be ordered with a 3 MOA red or green dot. A unique feature of the Sentinel is that Swampfox offers an optional metal "shield" that can be placed over the optic for even more protection. 
Final Thoughts
The durability that the EPS Carry brings to the table is an instant game changer. When you add that on top of the other solid features that Holosun offers, I can see the EPS Carry becoming one of the most popular compact optics on the market, period. Whether you're looking for a concealed carry optic or home defense optic, I believe the EPS Carry would fit your needs. I would recommend going with the MRS version that includes the Solar Failsafe technology, but I don't think you can go wrong with any of the models!
Ryan
Sun, 01 Jan 2023 02:05:36
The holster is from Allegiant Holsters!
Reply
Explore more