Holosun P.ID (Positive IDentification) Weapon Light Review: Positively ID Your Target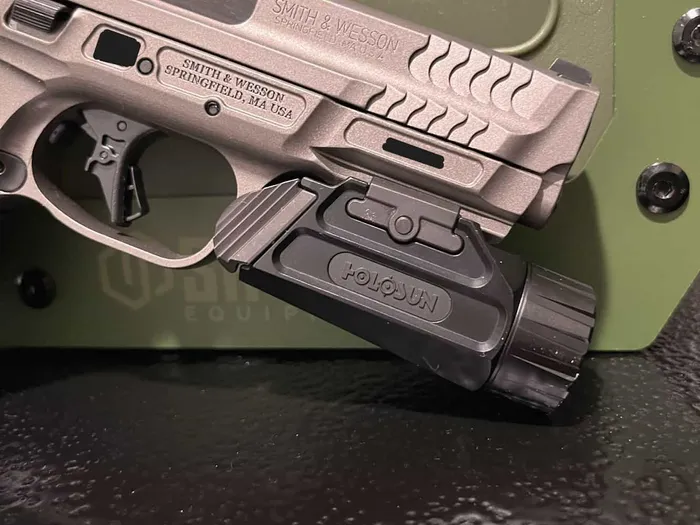 Holosun P.ID (Positive IDentification) Weapon Light Review: Positively ID Your Target
Introduction
Holosun is most commonly known for its optics, but more recently has entered the weapon light space. Given my positive experience with several of the optics Holosun offers, I was excited to test out the P.ID (Positive IDentification) light.
There are four different models, but I wanted to test out the base model since it was the one I would most likely purchase myself.
Now that I've had the P.ID for about a month and a half, I feel it's a good time to give my first impressions and feedback, to help you decide how it may stack up against some of your other favorite lights on the market.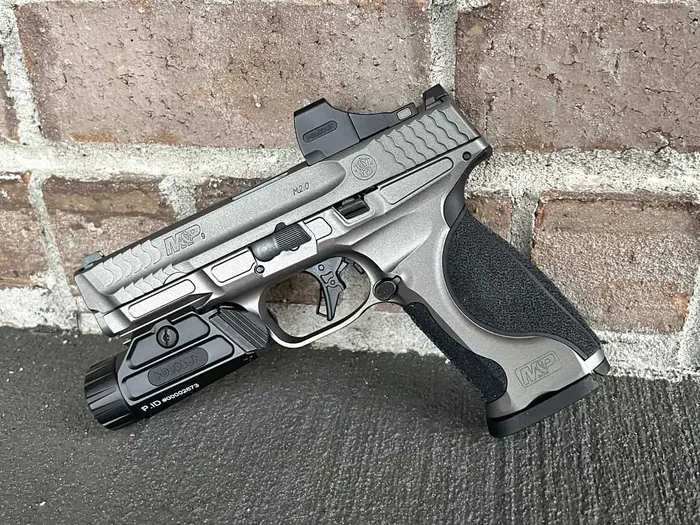 Holosun hasn't disappointed me in the optics department, so keep reading to see if they did in the light department.
Holosun P.ID Review
Specifications
| | |
| --- | --- |
| Lumens (High/Low) | 1,000/500 Lumens |
| Battery Type | Rechargeable 18350 |
| Run Time | 60 Minutes on Low |
| Length | 3.2 Inches |
| Weight | 5.2 Ounces |
| Housing | 7075 Aluminum |
| Waterproof | IP68 |
Pros & Cons
Pros
Adjustable light output

Magnetic charging port

Solid throw and hot spot

Affordable (MSRP of $135.28)     
Cons
Lack of holster options

No strobe feature
First Impressions & Testing
In the Box        
The P.ID comes packaged with everything you need to get it mounted and running right out of the box quickly.
In addition to the light itself, you'll find a rechargeable 18350 battery, USB magnetic charging cable, T10 Torx tool and three rail adapters.
With those three rail adapters, you should hypothetically be able to mount it to almost any gun that has a 1913 or similar rail.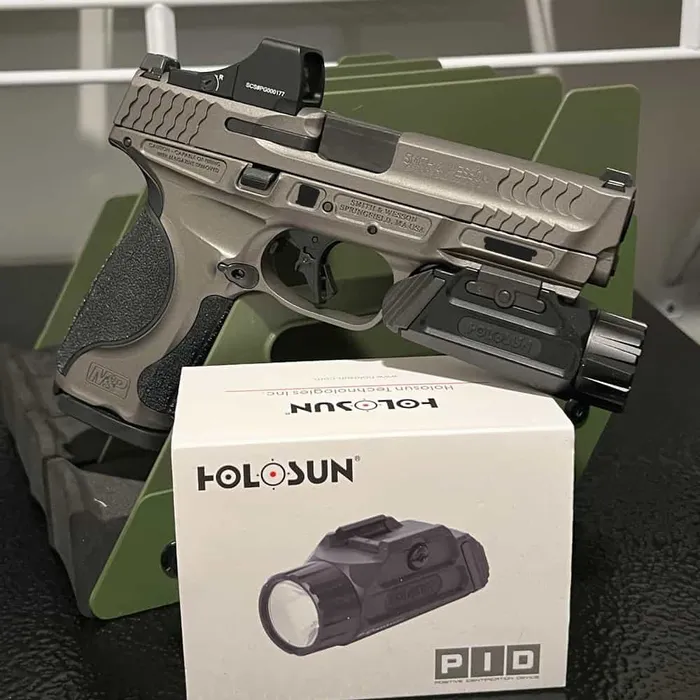 First Impressions
Taking it out of the box, it has some decent weight to it, but I liked how sturdy yet smooth and refined it felt. The edges are smoothly rounded and it has some nice recesses and curves in the body that add to the look.
I was excited to read that people were using their current holsters molded to fit TLR-1s, but it didn't fit exact enough in my holsters, for my taste. I guess I'll just have to order another holster!
One of the first things I noticed about the light output was how balanced the hot spot was with not too much spill, and how far the throw was. The beam is tight enough to really focus on your "target", but not so tight that you don't get a good view of the immediate surrounding area.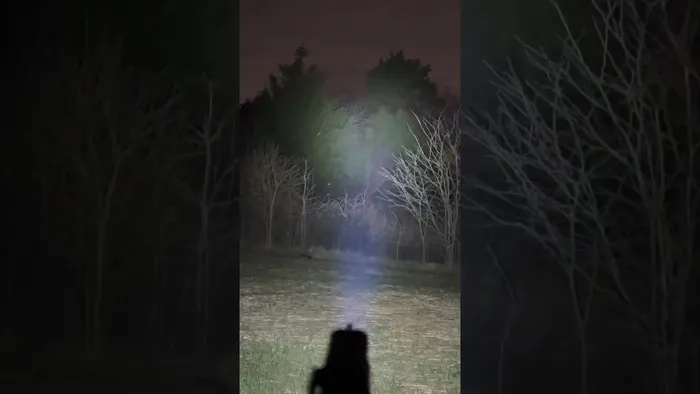 As you can see from the video above, there is a tight focus on where you are pointing your light, but still enough spill to see your surroundings.
Features
Magnetic Charging
I actually prefer to have a standard battery over a rechargeable one, but if I have to have a rechargeable one, this magnetic-style charger is the one I want. Mini-USB ports can be hard to line up, work themselves loose, and are overall a pain.
This magnetic charger quickly and easily connects itself and stays attached pretty well. There is even an indicator light to let you know it's charging and when it's fully charged.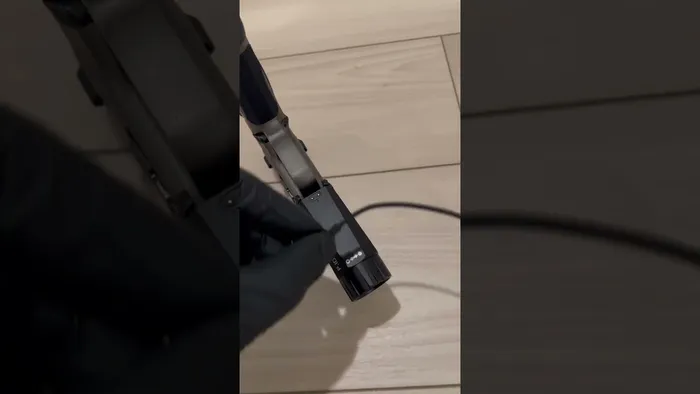 It doesn't get much easier than that!
High & Low Modes
The P.ID has a high and low-intensity mode.
To switch between the two, you simply have to hold both activation buttons simultaneously. High mode puts out 1,000 lumens, and low mode puts out 500 lumens.
I really wish there was a strobe mode as well, but I guess I can't have everything!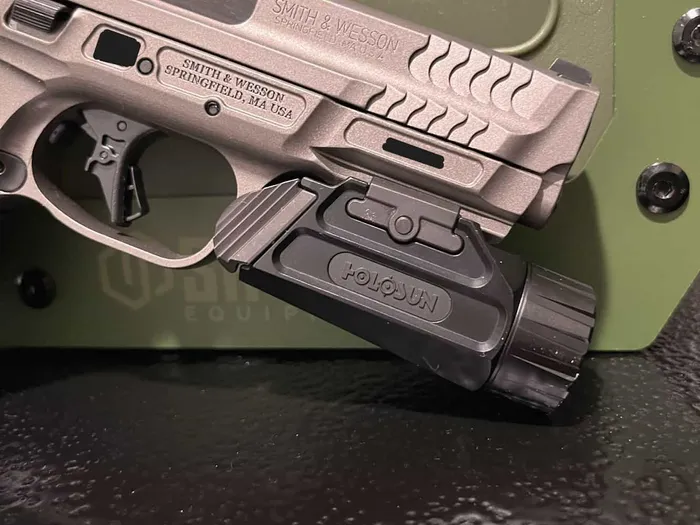 Lockout – No Intentional Light Discharges
All you have to do is triple-tap one of the activation buttons to initiate the lockout. Once in lockout, you don't have to worry about accidentally discharging your light. This is a great feature if traveling so your light doesn't accidentally turn on in your luggage.
Score Card
Reliability & Durability (9/10)
It's been dropped and gotten wet…and still works great.
Appearance (8.5/10)
I like the blacked-out body and subtle recesses/edges.
Battery Life (7/10)
With other comparable lights running closer to 90 minutes, the 60-minute run time of the P.ID leaves more "juice" to be desired. But, it's also running on different batteries, so it's not necessarily expected.
Value (8.5/10)
The price point is great, and the light performs well, but I wish it had a strobe function and a little longer battery life.
Alternatives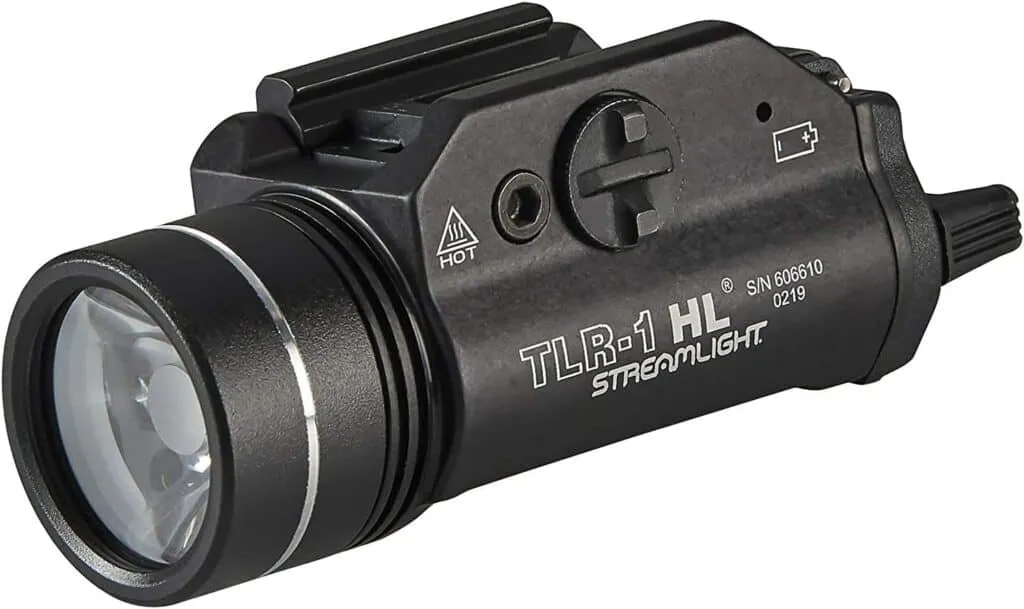 Coming in at 1,000 lumens as well, the TLR-1 HL runs on CR123A batteries as opposed to a rechargeable 18350 like the P.ID, and still boasts 1.5 hour run time.
One of my favorite features of the TLR-1 HL is the paddle switch. The paddle switch helps keep your finger away from the trigger more than many of the button-style lights. In addition, you'll have a strobe feature, which is always good for defensive purposes.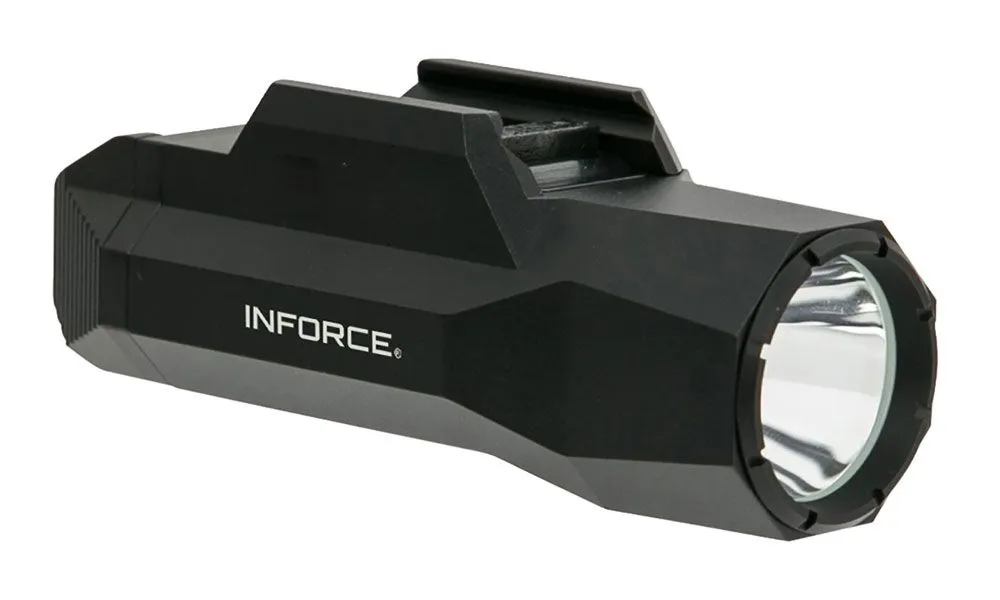 The WILD2 has a minimalistic and simple aesthetic but is a beast of a light.
It provides 1,000 lumens for up to 1.5 hours and has a strobe feature. It's made out of 6061-T6 aluminum, has a Type III MIL-SPEC hard anodize finish, and is waterproof to 66 feet.
It's a little more pricey, but the durability helps to justify the price.
Conclusion
You can tell the amount of research and development that Holosun put into the P.ID Weapon Light.
And, with this base model being found for less than $125, the value is definitely there. I can't speak to how it holds up long-term since it hasn't been out all that long, but I don't have any reservations about it.
I can't wait to see the next iteration of lights from Holosun. If you're looking for a bright, rechargeable, and durable weapon light, I suggest checking out the P.ID for yourself.
Explore more