6 Best Pistol Lights to Mount On Your Handgun [2023]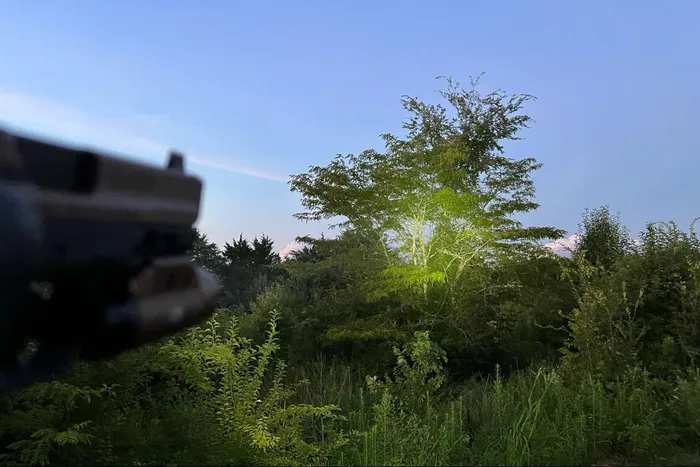 6 Best Pistol Lights to Mount On Your Handgun [2023]
If you're in a hurry and just want to know what the best pistol light is, then I'd recommend the Streamlight TLR 8 as the best one. 
Today we're zeroing in on a critical but often underestimated aspect of firearm functionality – pistol lights.
With a background steeped in gun enthusiasm, hands-on experience in training, and an unquenchable thirst for everything related to firearms, I've learned to appreciate the immense value of a robust pistol light in all low-light conditions, be it for self-defense, tactical situations, or sport shooting.
Why heed this advice? My journey has been filled with countless hours spent dissecting, testing, and using various gun accessories, with an extensive focus on pistol lights. This path has led to an evaluation process that scrutinizes every aspect of these tools, from brightness and runtime to ease of use and compatibility with different firearms.
The recommendations here stem from real-world applications, corroborated by numerous user testimonials and detailed manufacturer data. This synthesis of professional engagement and passionate pursuit of excellence ensures the guidance provided here is both practical and tailored to true performance needs.
So, without further delay, let's venture into our exploration of some of the market's best pistol lights.
By the time you reach the end of this journey, you'll walk away with a comprehensive understanding of which light is the perfect match for your specific firearm requirements and personal preferences. Ready your gear, and let's dive into this illuminating topic!
Best Pistol Lights
Streamlight TLR 8
Streamlight is a name that is synonymous with great quality pistol lights. Among these is the TLR 8, which is a well built and durable option that has optimized performance features. 
It is crafted in airplane-grade aluminum and finished with an anodized finish. It can withstand both the shock from the recoil of the gun and an external force.
The brightness of the light may be what got it on this list, though. It doesn't have the most lumens of our choices, but the intensity is nice, and the addition of a red laser for sighting improves the functionality a hundredfold.
This is a great compact weapon light option and works well on almost any model of pistol since it has smaller lights. The controls are a little tricky to toggle, but once you get the hang of it, the pros definitely outweigh the cons.
Features and Specs
Weight – 2.64 oz.
Dimensions – 2.15" x 1.13" x 1.5"
Output – 500 lumens
Built-in shock absorption system
3 modes of lighting (laser only, LED only, or a combo)
Uses CR123A lithium battery
640 – 660nm red laser
Built-in energy-saving safe off feature
Pros
Dual Light and laser combo
Compatible with any hand
Performance
Easy to mount
Battery life
Cons
Hard to find vertical adjustment
The switch is difficult to toggle
Holosun P.ID (Positive IDentification) Weapon Light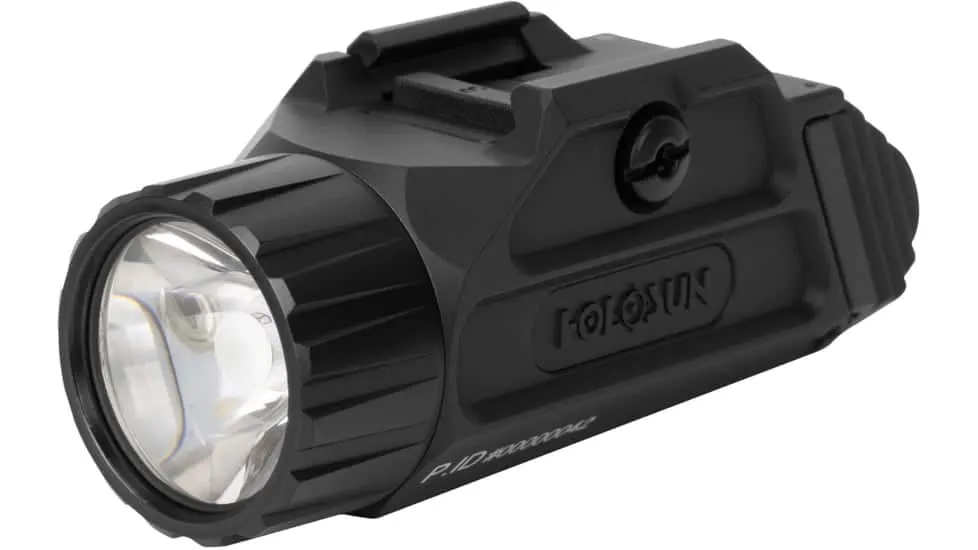 Specifications
| | |
| --- | --- |
| Lumens (High/Low) | 1,000/500 Lumens |
| Battery Type | Rechargeable 18350 |
| Run Time | 60 Minutes on Low |
| Length | 3.2 Inches |
| Weight | 5.2 Ounces |
| Housing | 7075 Aluminum |
| Waterproof | IP68 |
Holosun's entrance into the weapon light space with the P.ID (Positive IDentification) light (see our review) has proven a strong contender in the market, boasting an impressive combination of performance, durability, and value.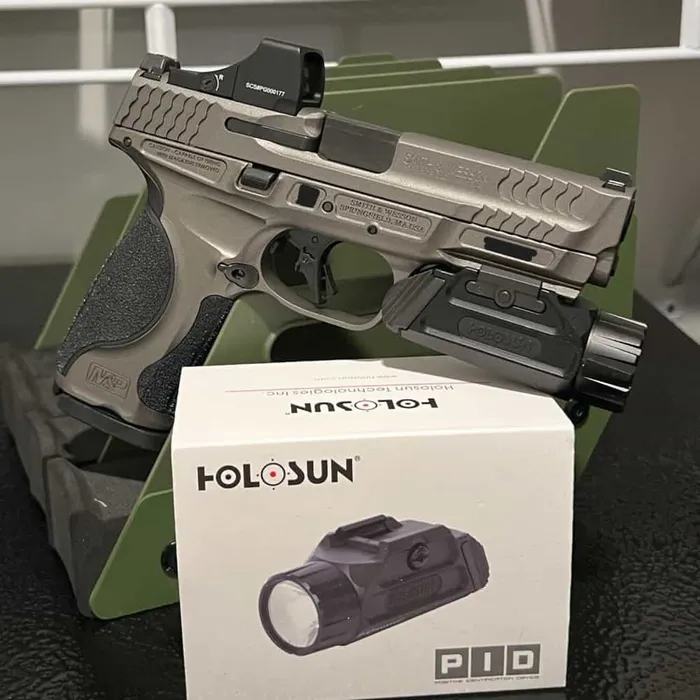 The base model I tested out, noted for its high/low-intensity modes offering 1,000 and 500 lumens respectively, features a rechargeable 18350 battery, magnetic charging port, and solid throw and hot spot, all encased in a 7075 aluminum housing. However, it does fall short in a couple of areas such as a lack of holster options and the absence of a strobe feature.
In terms of user experience, the P.ID light has a well-balanced and focused light output that allows for optimal target identification without compromising on peripheral visibility. Its magnetic charger quickly and easily connects, indicating when the light is charging and when it's fully charged, making for a seamless user experience.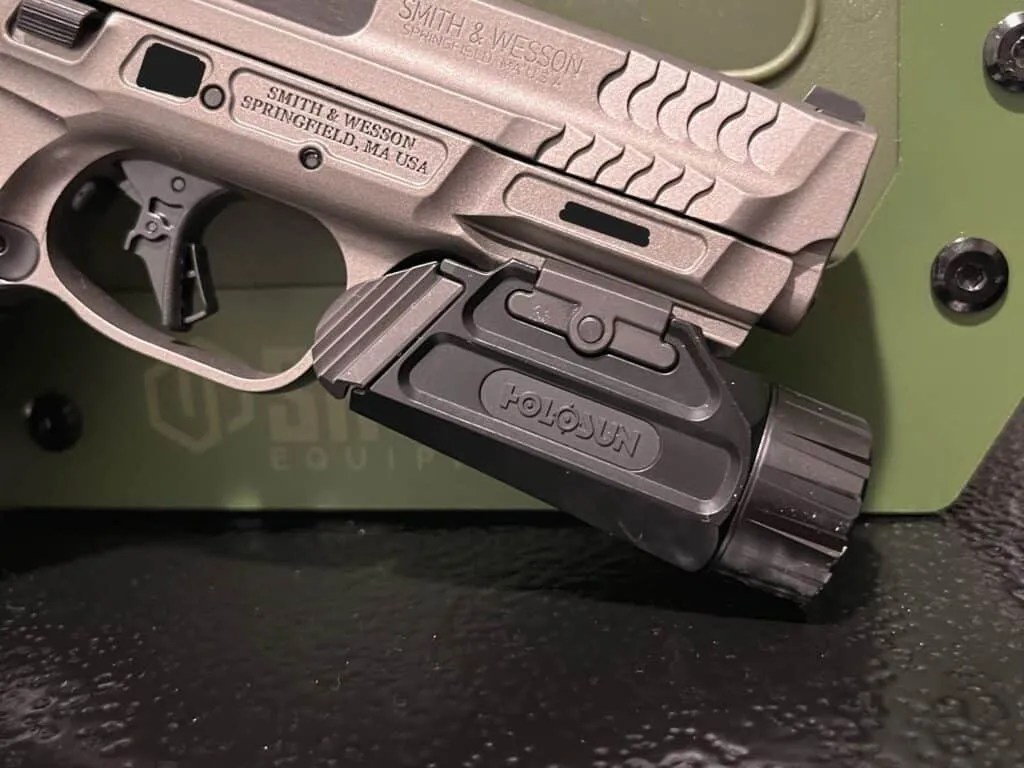 The lockout feature, which prevents accidental light discharges, is another testament to Holosun's thoughtful design. While the battery life could be improved from its current 60-minute run time, the overall value is undeniable with the product's affordable pricing at around $135.
Comparing the Holosun P.ID to alternatives like the Streamlight TLR-1 HL and Inforce WILD2, the P.ID holds its own, especially considering its competitive price point. While it may lack a few features found in these alternatives, such as a strobe function and longer battery life, the P.ID's durability, user-friendly design, and cost-effectiveness make it a strong choice for those seeking a reliable and affordable weapon light.
The continuous research and development behind Holosun's products hint at promising advancements in future iterations.
SureFire X400
The pistol light market is saturated with great models from both Streamlight and Surefire. Both companies bring a level of performance and craftsmanship that elevate their reputation even further. One of the best offerings I have found from Surefire is the X400 series. 
The X400 series comes in two different variations, one with a red laser and one with green. I personally like the green laser as it gives a good contrast in low lights situations. But this is not all that the light has to offer.
It is easy to mount and can be used for long periods of time thanks to the battery life. I feel, though, that there are a few attributes that could be improved. The durability of the piece is not on par with many of the other selections, and it is not waterproof. 
All in all, if you are looking for a bright, lightweight, easy-to-mount pistol light, this is definitely a better option.
Features and Specs
Weight – 4.9 oz.
Dimension – 3.6" x 1.13"
Output – 600 lumens
TIR lens
5mW laser sight (green)
T-slot mounting system
High-grade anodized aluminum
Pros
Lightweight
Beam intensity
Versatility
Easy to adjust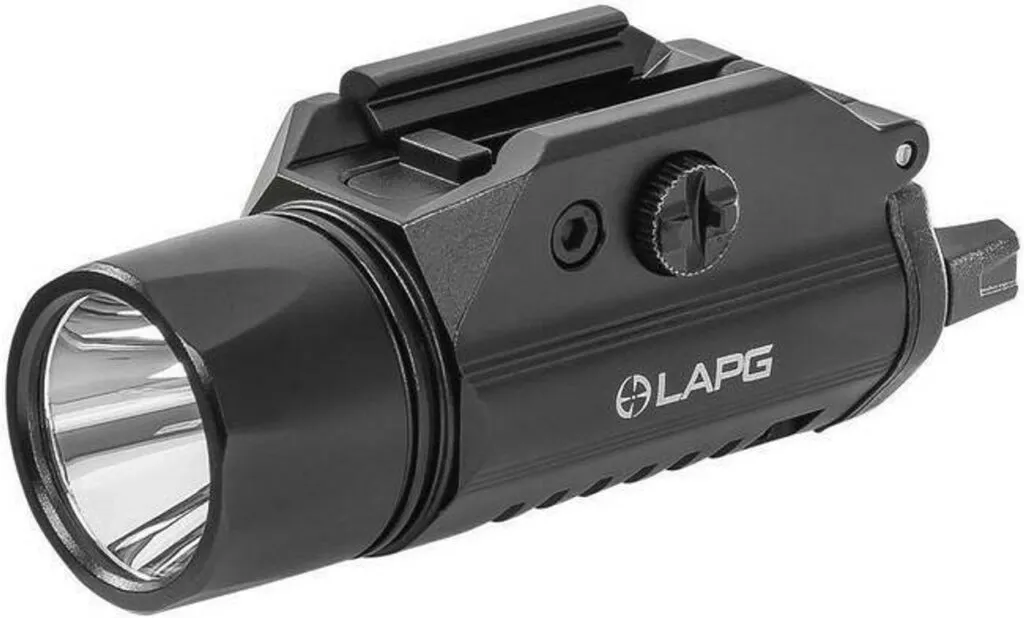 Specifications
| | |
| --- | --- |
| Lumens | 800 lumens |
| Beam Distance | 210 meters |
| Battery Type | 3V CR123A Lithium |
| Battery Life | 1.5 hours |
| Length | 3.5 inches |
| Diameter | 1.5 inches |
| Weight | 133 grams |
| Material | Aluminum Alloy |
Pros
SlideRail attachment system for customization
Affordable price point
Fits most TLR-1 holsters
Balanced throw and spill
Ambidextrous on/off switch
Reliable and secure design
Cons
Only one brightness level
No waterproof rating
Limited battery life (1.5 hours)
The LA Police Gear SlideRail XWL immediately caught my eye with its sleek appearance, reminiscent of the popular TLR-1. What set it apart was the patented SlideRail attachment system, allowing for a customized fit without the hassle of swapping out parts.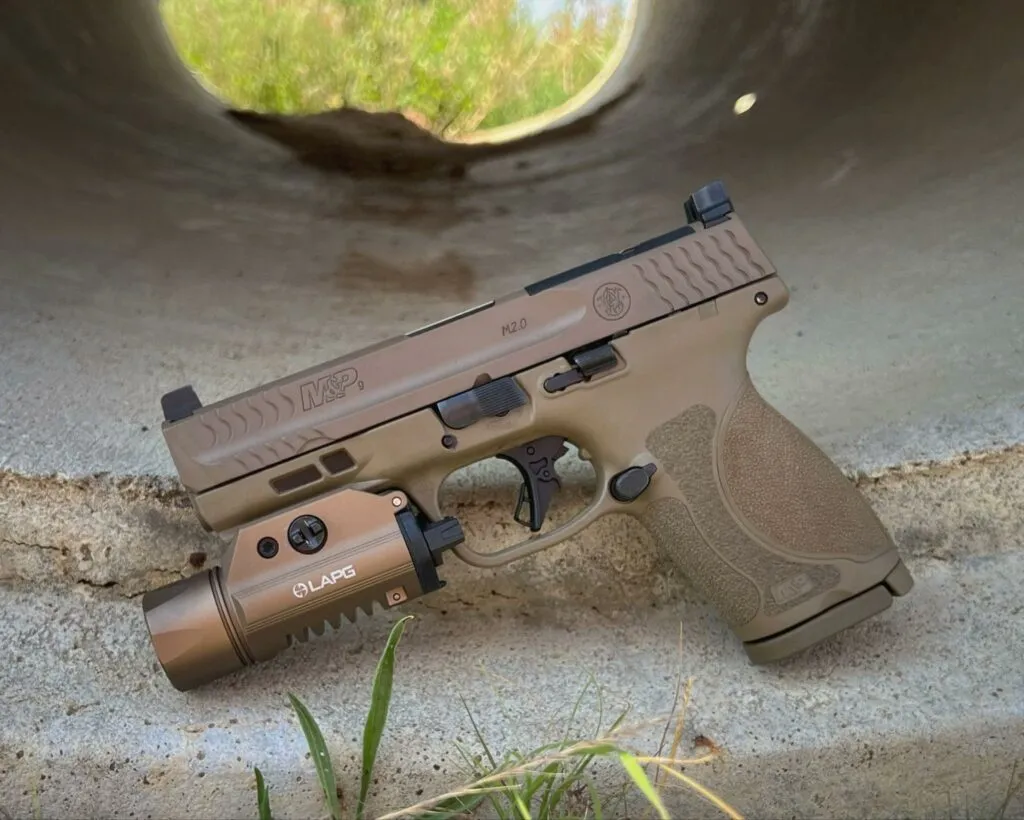 This fine-tuned adjustment was a game-changer on my M&P M2.0, providing a perfect fit down to the millimeter. Additionally, the ambidextrous on/off switch offered ease of use, with just the right amount of pressure needed to prevent accidental illumination. These features transformed the mounting and usage of the light into a seamless experience, enhancing my time both on and off the range.
Testing the SlideRail XWL in various light settings, the 800 lumens beam impressed me both indoors and outdoors. Whether illuminating a tree 60 feet away or brightly lighting up rooms, hallways, and staircases, the balanced throw and spill of the light never disappointed.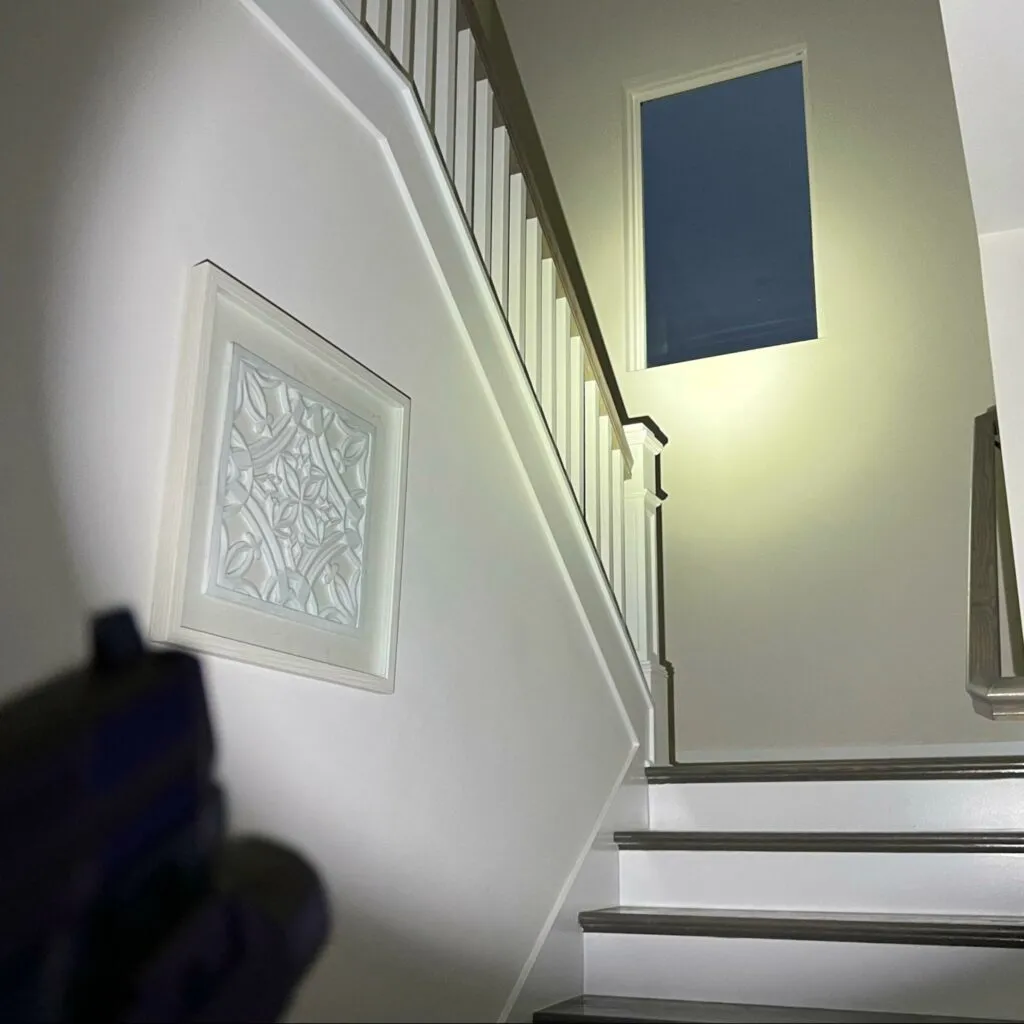 Its sizeable spill and concentrated hotspot offered just enough brightness without disorienting reflections. This kind of performance made it an excellent option for home defense or as a mounted light on backup or garage guns. I could see it adding value to multiple setups without spending a fortune.
What further impressed me about the LAPG SlideRail XWL was its flawless finish and solid construction. Even after several rounds at the range, it stayed tightly secured and functioned without a hitch. Despite lacking a waterproof rating, its reliability score of 9/10 and the high value, especially with the sale price of $69.99 down from $175, reinforced my confidence in this light.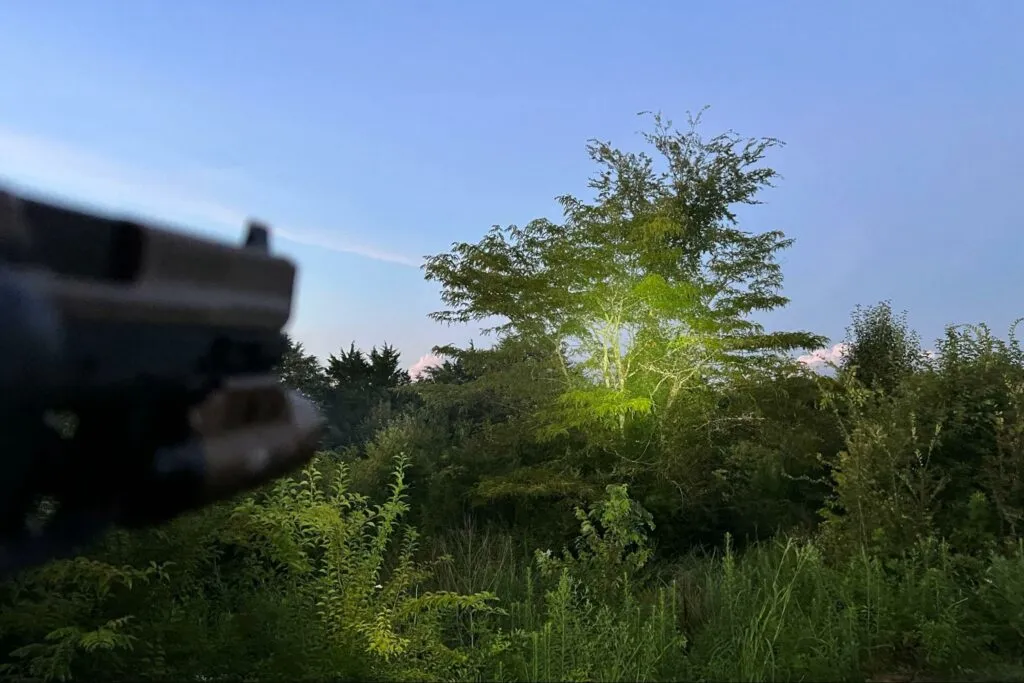 Its affordable price point, coupled with its quality construction and performance, solidified it as a top choice for budget-friendly weapon lights. Whether for personal use or as part of a broader defense strategy, this light's practicality and cost-effectiveness proved to be a wise investment.
See our LAPG XML review here for more information.
Streamlight TLR-1
This pistol light from Streamlight may be less technical than others, but it is one of the originals. It is crafted to be a durable option.
The pistol comes with a decent brightness that, in my opinion, would be perfect for a home defense pistol. The light also has a built-in strobe effect, which can be used to disorientate any home invader and give you time to assess the situation.
The light comes with multiple mounting options, and each is easy and quick to set up. Plus, it is waterproof. Even with all that, there are still a few things that could take away from the overall quality of the piece.
This pistol light is not a great choice for someone looking for a lightweight option. It is bulky and adds over 4 oz. to the weight of your gun. It is also expensive, which could deter some from opting for this as their go-to pistol light.
Features and Specs
Weight – 4.2 oz.
Dimensions – 3.4" x 1.5" x 1.4"
Output – 300 Lumen
Ambidextrous
Crafted with machined aluminum and anodized
Waterproof
Pros
Brightness
Momentary on a strobe effect
Easy to mount and remove
Multiple rail systems
Durability
Battery life
Streamlight TLR-2 HL
Streamlight seems to keep upping their game when it comes to technology, and this pistol light is proof. Fitted with the c4 LES tech, the brightness of this light is almost blinding. This beam will cut through even pitch dark to ensure you can identify the target and see its surroundings.
With up to 800 lumens, I was concerned with how long the battery would last. After all, who wants to have to change the battery continually? Not me, that's for sure! With the way the system is designed, I found that it is not even a concern as this pistol light has excellent battery life.
Other than the brightness quotient, the pistol is built to last. It is crafted with machined aluminum and sealed with an anodized finish. That means you can toss it around and drop it, and it will be able to take it. The model is a little expensive, but you get what you pay for.
Features and Specs
Weight – 4.78 oz.
Dimensions – 3.39" x 1.5" 
Output – 800 lumens
One-handed attachment system
Crafted with premium aluminum and anodized finish
Shock-mounted lens
Built-in TIR optic
Water resistant
Pros
Built-in ambidextrous switch
Red laser light
Quality of functionality
Ease of use
Cons
Issues holding zero
Expensive
How to Choose a Pistol Light
As I sat down to browse some options out there, I made a list of features that would combine together to help me make the selections easier. Here are the factors that I used to choose the high-performance pistol lights below.
Brightness
When I first started looking for a pistol flashlight, I thought that having more lumens meant that the light was a better choice. It took me time, but I finally realized this is not the case at all. So, when looking at the brightness, you must understand where you are using this tool.
You should also look into the reflector as it is the piece of the accessory that focuses that beam. In the end, you need to find the model that offers you the best lumen and focus for the area you intend on using your piece.
Intent
Understanding what you plan to use your pistol and its light for, will help you narrow down the options. For instance, mine was for home defense, and so I looked for an option with a middle ground when it comes to strength (or lumens). 
However, if you are purchasing yours to put on your security weapon, then you may want a brighter, more extended range option.
Size and Weight
Most gun owners like to choose a pistol light that is just a little longer than the pistol itself. But be careful not to go too long, or you'll find the residue blowback from firing the pistol will stick to the light and decrease its effectiveness.
Weight is also a key factor to look at as you don't want to add too much to the gun itself. The best option to ensure your pistol keeps its accuracy is to use the most lightweight option you can find.
Durability
You don't want to end up dumping a bunch of your hard-earned money into replacement after replacement. That means that durability should definitely be considered when choosing the right model. 
You want to look for an option that is both lightweight and durable. There are many models designed in premium grade aluminum, and this is a great choice. If you can find one that is fitted with a shock absorption system, that would be even better.
How to Use a Pistol Light
This is a tactical tool that should be used with care. Not only will you be pointing a light into the darkness, but that light is attached to a weapon, so care and training are essential. The light should only be used to identify potential threats. 
Like with any case, the use of the light and the gun should only be considered when ready to defend yourself and others from danger.
Benefits of Using a Pistol Light
If you are anything like me, then it is not always clear why I should spend my hard-earned money on extra accessories. But when it comes to home defense or personal protection, there are a few important reasons you should look into adding a pistol light to your firearm. 
Here are some of the benefits you can take advantage of when doing so:
Range and Clarity
When you choose the right light for your gun, you will be extending your line of sight in low light situations. This will help improve your acquisition of the target and be able to identify it clearly. 
Visibility
Adding a pistol light helps your targeting and identification skill when using your firearm. However, it is also handy when not engaging your gun as it helps improve your visibility. 
In certain situations, this can be a lifesaver. You can monitor the ground you are walking on, so you don't trip and hurt yourself. It can also be helpful when an emergency arises, and you need to help someone.
Weapon
The gun isn't the only weapon. Most pistol lights give a pretty wide and bright light beam that, when flashed in someone's face, can be disorienting. This could give those valuable few seconds you need to be able to handle the situation without using lethal means.
Improved Capabilities
Some of the pistol lights come with other features and attributes that can elevate your proficiency even more. Things like lightweight build, longer-lasting batteries, and some also come with a laser dot to help with accuracy. 
Technology is improving daily, and the more tech you have, the clearer and more precise your pistol use will be.
Conclusion
At the end of the day, finding the best pistol light for your needs boils down to three primary factors: budget, intent, and pistol type. After extensive testing, hands-on experience, and thorough analysis, one option stands out as a top performer for the money: the Streamlight TLR 8.
Its brightness is commendable, making it a suitable choice for range shooting or even home defense, although it might not be the ideal pick for outdoor use. What sets it apart is its compact design, allowing it to fit seamlessly on virtually any pistol, from a trusty Glock 19 to other popular models.
Unlike many alternatives in the market, the TLR 8 doesn't suffer from unnecessary bulkiness or an inflated price tag. Though it may present a minor challenge in adjustments, this slight hiccup doesn't overshadow its overall efficiency and value.
In the ever-evolving world of firearm accessories, the TLR 8 is a testament to well-balanced performance without breaking the bank. It's a light that meets various needs, and whether you're a seasoned shooter or a newcomer, it promises to shine a bright light on your path to enhanced safety, accuracy, and enjoyment in the world of shooting.
Explore more